Can't wait to start your home renovation?
Embarking on a renovation project is always an exciting (but stressful) time. And the reward at the end is a beautiful and comfortable home.
But for the next few weeks or months, you will need to do a lot of renovation planning to make sure everything completes on time and on budget.
In all the frenzy, it can be very easy to overlook some steps in the renovation process, unless you get the help of an experienced renovation contractor who can help with project management.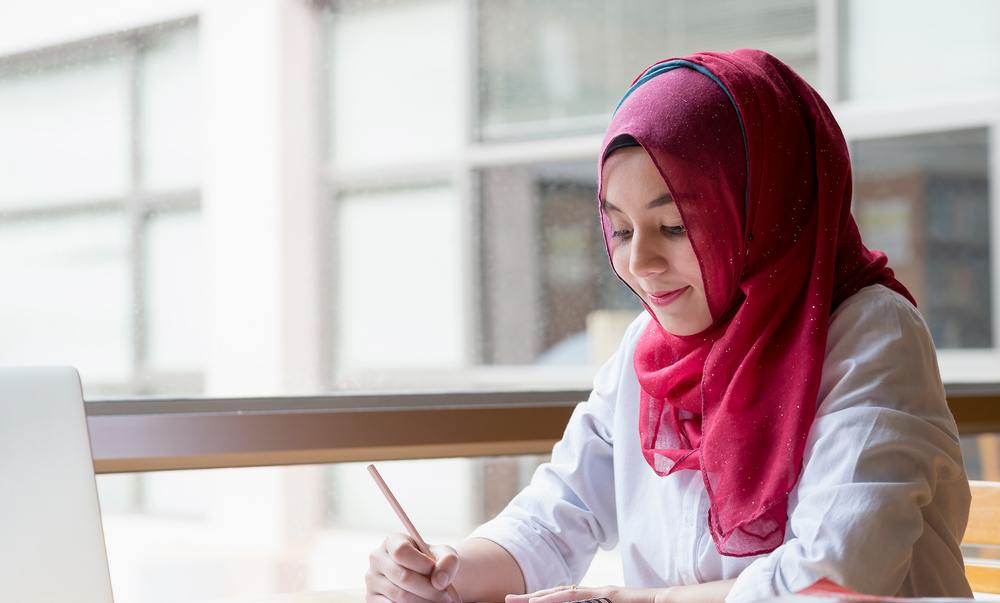 We asked one of our contractors on Recommend.my to share common steps that homeowners often overlook during their renovation planning. Remember to add them to your renovation checklist!
Some of these items may sound trivial, but doing them will make the entire project much smoother.
1. Inform the management office about your renovation schedule and paying the deposit
If you live in a condo or any strata-titled property, or even within a gated community, you may need to inform your management office before starting work.
Management offices require their residents to seek permission before contractors and renovation workers can carry out their works. Homeowners are also required to pay a security deposit before the commencement of works.
The reason is that your maintenance fees goes towards the upkeep of the common areas in the estate, such as walkways, and gardens. Should there be any damage done to common property or failure to remove debris from the renovation, your deposit will be forfeited to cover the cost of repair and cleaning.
Some management offices will also require owners or their contractors to provide details of their work schedule, including the duration of the renovation works and what they will be doing during this period. Some of them may even require insurance coverage before giving their permission to start works.
It is advisable that you communicate with your management office in advance to ensure that you have the information required to avoid any delay in getting its permission for the renovation.
Rekabina Potensi Sdn. Bhd. managing director Adam Yap said whenever the company starts a new project, it will also include runner service to the management office to save owners' time.
"We include a runner service to the management office as part of the project. This greatly reduces the stress for our clients," – Adam Yap, Rekabina Potensi
2. Inform the neighbours before starting
Be a good neighbour and inform the units around you (even above and below) of your impending renovation. Let them know the start and end dates of renovation, and what sort of works to expect within that period.
Not only does it create a good first impression, it also helps prepare the persons next door for the renovation, or to be more precise, the noise and dust as well as the inconvenience that it may cause.
Certain circumstances may even require renovation workers to carry out works at the neighbour's house. For example, they may need to dig the edge of their garden, or climb into their attic to do wiring. So, do make prior arrangements with your neighbours to avoid surprises.
According to Yap, a good renovation contractor will even accompany its clients to meet their neighbours for a discussion before renovation works commence.
"This will help our clients to communicate clearly the timeline of our works and the things to expect during the renovation," he said.
If you really want to smooth things over with your neighbours, you can also offer them a gift. A nice bottle of wine or a hamper (with a set of earplugs thrown in) will not go unappreciated.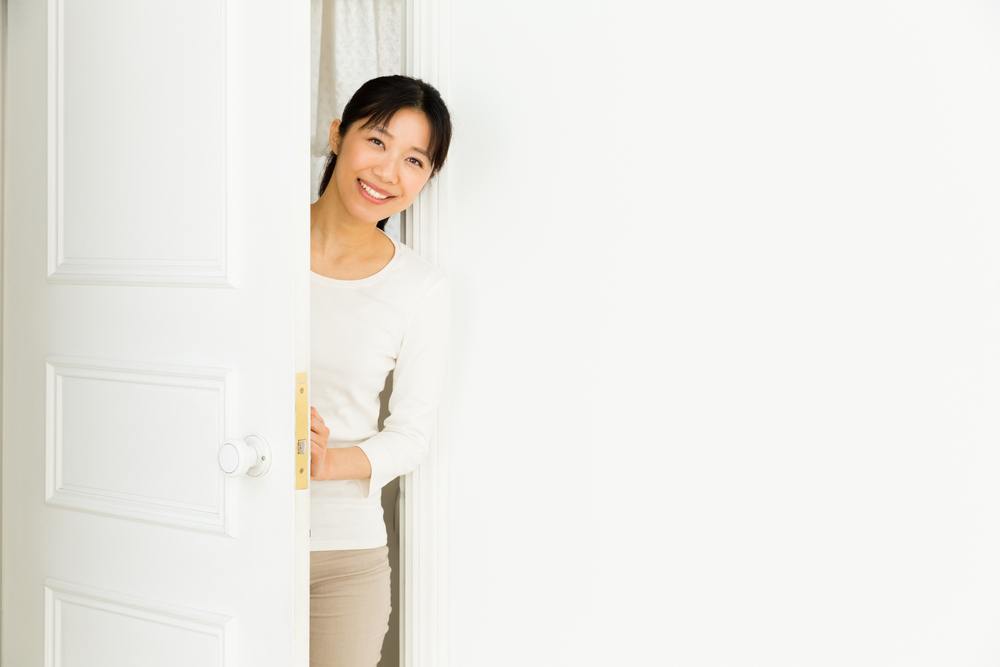 3. Check whether any local permits are needed
Homeowners may be required to apply for a renovation permit from the local authorities before starting renovation works. This is particularly important for any structural works, or extension of the built-up area.
For example, if you live within KL, a DBKL renovation permit is needed if you are planning to extend your kitchen or front porch closer to the boundary of your lot.
Even if a permit is not needed, there are some renovation guidelines given by the Malaysian Ministry of Works (Kementrian Kerja Raya, KKR) including:
To ensure that the works do not cause any nuisance to their neighbours.
To ensure that fire prevention and control are taken into consideration during the renovation period.
To ensure that debris from the renovation works does not block the traffic and must be cleared from the site once the project is completed.
So, it's important to add permits to your renovation checklist.
4. Obtain renovation insurance
Most homeowners get property insurance after they move in. Property insurance protects the contents of the property, and is payable annually.
However, don't forget that you can also protect yourself during the renovation itself with renovation insurance.
Renovation insurance is a one-off insurance that protects both the homeowner and the contractor from additional liabilities during the renovation project itself, such as theft, fire, structural damage, or personal injury.
That's why Recommend.my has partnered with Allianz Malaysia to provide renovation insurance coverage of up to RM100,000 in public liability, RM50,000 in fire and structural damage, and RM5,000 in theft. This insurance is available at no additional charge to any customer who hires a contractor listed on Recommend.my and pays them online using Recommend Pay.
5. Create a progress payment plan
In the excitement to start work, some homeowners will eagerly pay their contractor in full for the entire renovation project. Or, they may pay up to 80% upfront. This is unwise as it puts the homeowner at risk if the project encounters problems.
In fact, if you were doing a building project in Melbourne, Australia, it would be illegal to pay so much deposit upfront.
Instead, any reputable contractor will break the payment into several phases. For example, the payment schedule for a large renovation project of RM100,000 can be broken into 15% increments, leaving 10% payable after all the work is done, and you are satisfied with the results.
Using Recommend Pay gives homeowners the added advantage of automatic progress payments. We keep your payment safe until certain project milestones have been completed, and release them to the contractor then at that point.
Recommend Pay is good for the contractor, too. By knowing that the homeowner has made a payment to Recommend Pay, they can proceed with work knowing that the customer has put money into the project.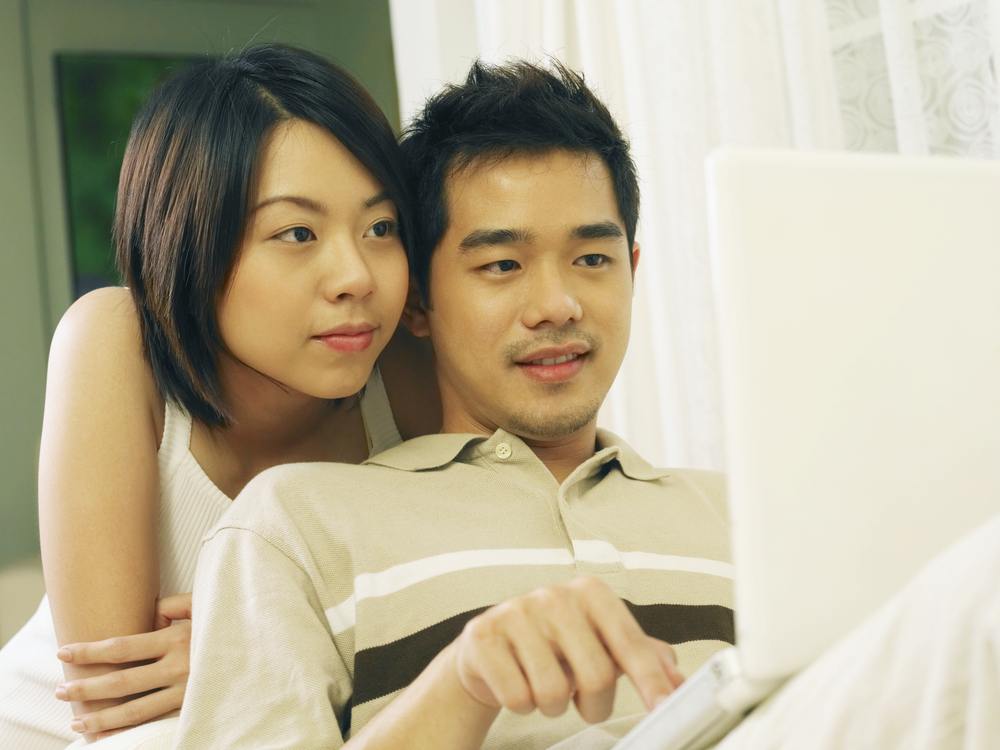 Ready to start your renovation planning?
Over the last few years, Recommend.my has compiled over 700 reputable renovation contractors across Klang Valley and Malaysia. These professional firms have received glowing reviews by previous customers, and photos of their previous projects are also available. You can also fill in our renovation request form online to get renovation estimates from up to four companies.
6. Serve drinks and/or food for the workers when you make a site visit
A few packets of teh tarik and kopi kaw with some goreng pisang or even nasi lemak may not cost much. But bringing them for the workers during a site visit will surely cheer them up.
It is a way to show your appreciation for all their hard work labouring at your place, which is normally hot and dusty.
7. Take lots of progress photos
Every time you go for a site visit, make sure you bring along your camera or your phone to take progress photos.
This will help you keep track of the renovation and see how far things have developed. It also makes it easier to point out areas where you have questions, or look different from the original plans.
You can even create a set of photos taken from the same angle over time, to show the progress being made.
Yap said as a contractor, his practice is to invite his clients to have site discussions at different stages of the renovation.
"This is to keep them informed about the renovation progress and to ensure that they are satisfied with our works," he said.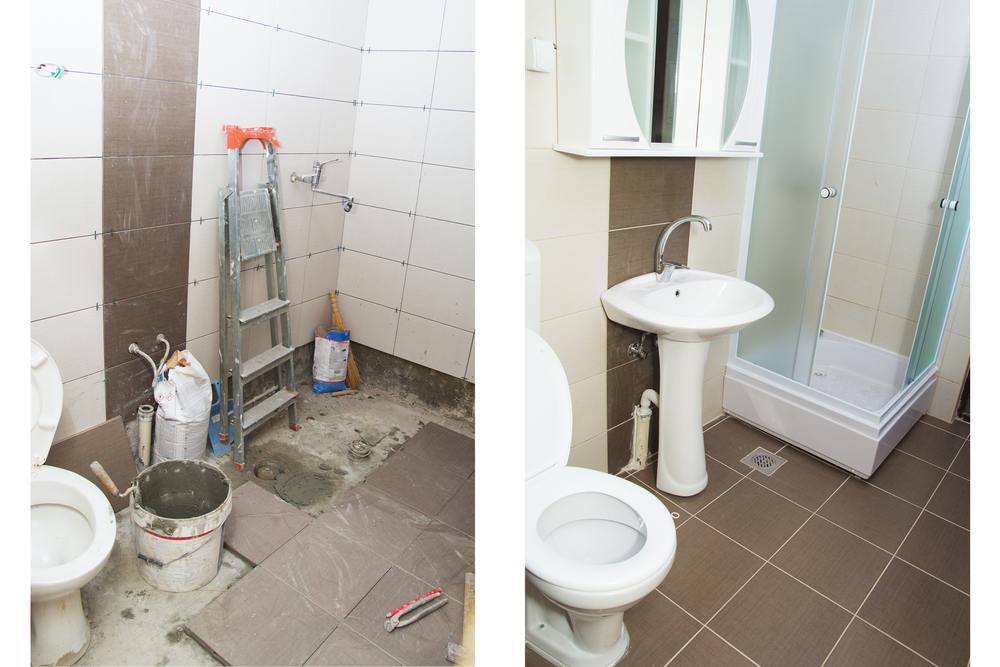 8. Allocate a budget for clean-up
Contractors are obligated to supply a waste disposal bin for hauling debris during the renovation. But, your house will still need to be thoroughly cleaned after the renovation is done.
Some contractors may include this post-renovation cleaning service in the total quote. If not, you will need to hire a team of post-renovation cleaners before you move in.
Remember that a post-renovation cleaning is not the same as a hiring a general cleaner. Unlike a general cleaning, it will also include solvents to remove paint and varnish streaks, and cover areas where general cleaning may overlook, such as the tops of cabinets. The cost may range from a hundred to over a thousand ringgit, depending on the size of the renovated area.
Yap said cleaning up is always a part of his service as a contractor.
"Renovation contractors want to provide hassle-free service to clients. Cleaning service is something we include so that home owners can just move in after a project is completed." – Adam Yap, Rekabina Potensi
"This will allow them to move in straightaway when we have done our job," he said.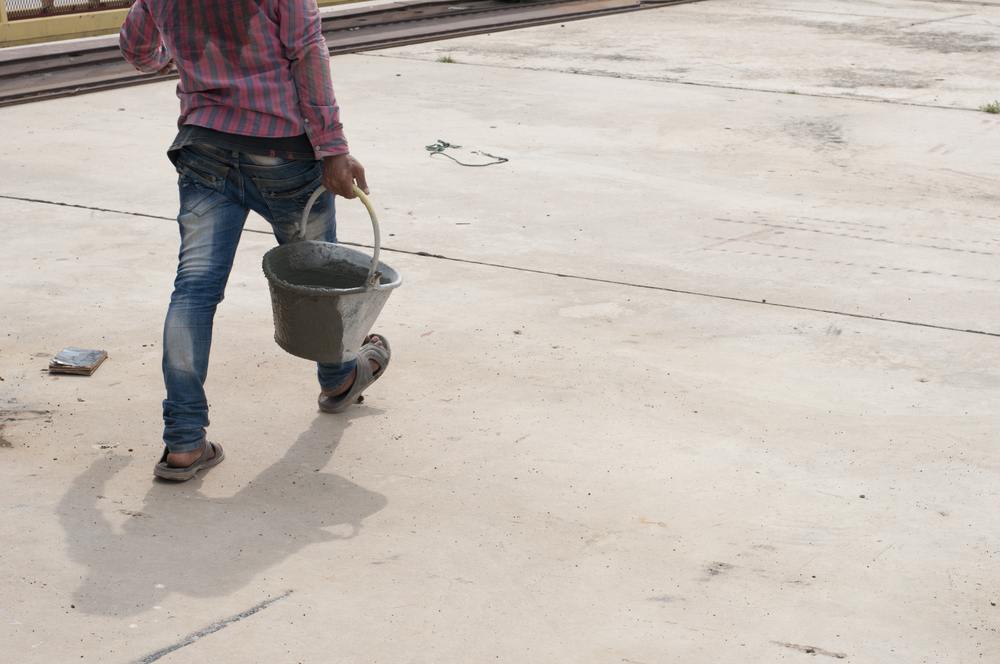 9. Do a detailed site inspection after the work is done
Allocate more time to inspect the property before giving the final sign off. If you spot any defects, raise it up to your contractors to get them fixed.
The defect inspection should answer these four questions:
Does the work match the final plans?
Does it include any changes that were agreed upon along the way?
Do all the fixtures and appliances work?
Is the workmanship satisfactory?
Depending on the type of work done, a thorough homeowner may:
Knock on every floor and wall tile to check for hollow sounds.
Check every surface for cement, paint or varnish streaks
Bring a spirit level to check the alignment of cabinets and floors
Turn on the taps and leave them running to check for leaks and/or low water pressure
The inspection is similar to the steps taken when receiving the keys to a new property.
You can sign off on the project and pay the remainder of the fee once you are satisfied.
The contractor may also provide a warranty period for the work done. This covers any defects that you may find after you have moved in.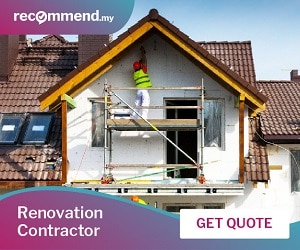 10. Take photos of the final result
Before you move in, take photos of the completed property after the renovation. This will help you keep record of the features available in each area of the house. It is especially useful if you are planning to rent or resell the property later.
You can also take photos of the property just after you have moved in and unpacked all your belongings. This is the time when the house is fresh and new and not "lived in" yet.
Put artwork on the walls, arrange your pillows and bedsheets nicely, buy fresh flowers for the dining table, and start snapping. These photos will have more layers of detail to really sell the interior.
You can present the "before and after" photos to potential tenants or buyers. When they can clearly see the upgrades you have put it, it will add value to the house.
These photos may also be useful as evidence should there be any dispute with your tenant in the future.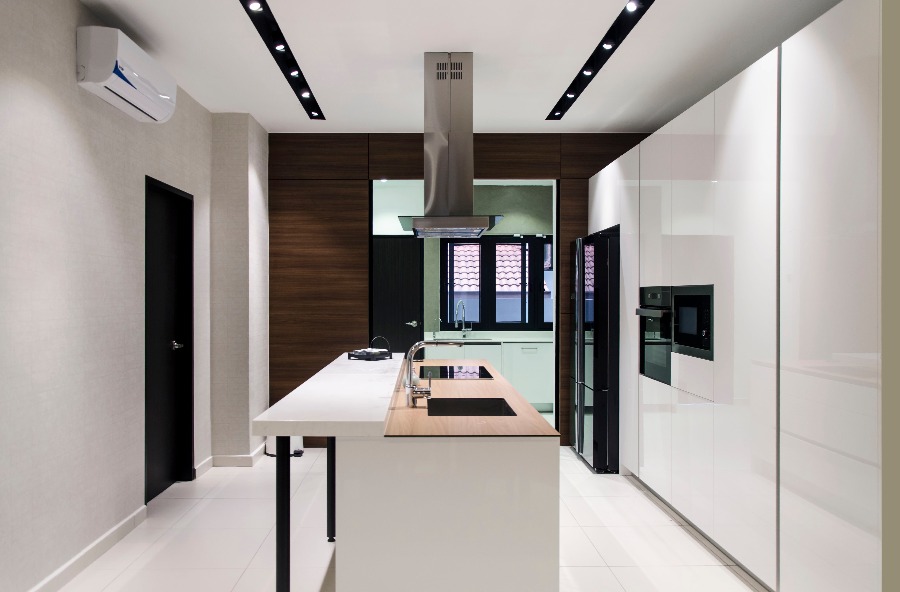 Ready to start your renovation planning?
Over the last few years, Recommend.my has compiled over 700 reputable renovation contractors across Klang Valley and Malaysia.
These professional firms have received glowing reviews by previous customers, and photos of their previous projects are also available.
You can also fill in our renovation request form online to get renovation estimates from up to four companies.