"If one cannot enjoy reading a book over and over again, there is no use in reading it at all." – Oscar Wilde.
You can never have enough books in your home. They are there to educate, to entertain, to comfort, and to inspire.
In fact, one study even suggested that, when it comes to determining your child's education level, having books at home is just as important as the education level of the parents. In other words, the more books you have, the smarter your child will be.
And when it comes to home design and decor, books (and the shelves that we keep them on) can play a major role too. Bookshelves, like any other form of storage in the home, can influence the design and layout of a room. A low bookshelf, in particular, can serve as an interesting room divider, or jazz up a long corridor, or make your living room much more interesting. The possibilities of bookshelves are endless!
If you're looking for ways to show off your book collection, here are some low bookshelf ideas that are sure to inspire!
Need a custom built bookshelf cabinet?
Recommend.my has over 700 contractors in Malaysia ready to quote for your project and discuss your ideas. Tell us about your carpentry requirements and we will find the recommended pros to help you make it a reality!
1. Staircase landing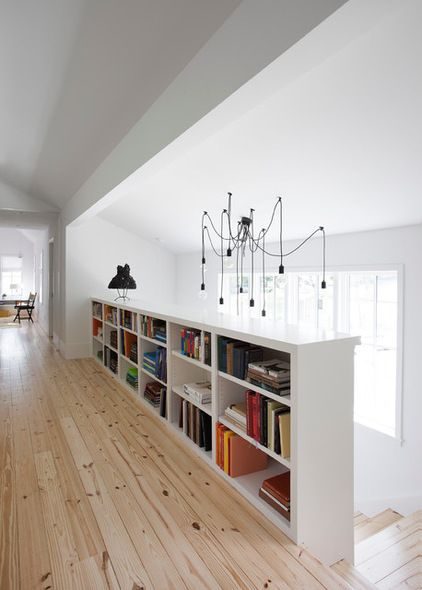 A staircase landing can refer to the flat area halfway between floors, or the space immediately after the staircase ends. These are the areas that is most likely to be wasted because not many people would know how to utilise it. However, it only takes a bit of creativity to transform this space. The first thing you need is simple shelves installation and paint it white to make it modern.
In the example above, the low bookshelves also function as a railing and a display area for photos or a reading light.
2. Low bookshelf under the window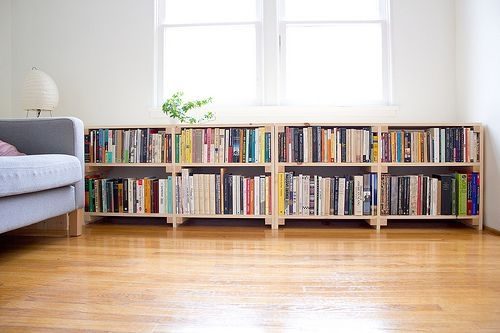 This brilliant bookshelf idea under the window is another great way to display your book collections with keeping it organized and neat. Besides, it gives you extra countertop space where you can decorate with your own style. Hence, this wall to wall bookshelf design can definitely help you save a lot of space in your home.
3. Low living room divider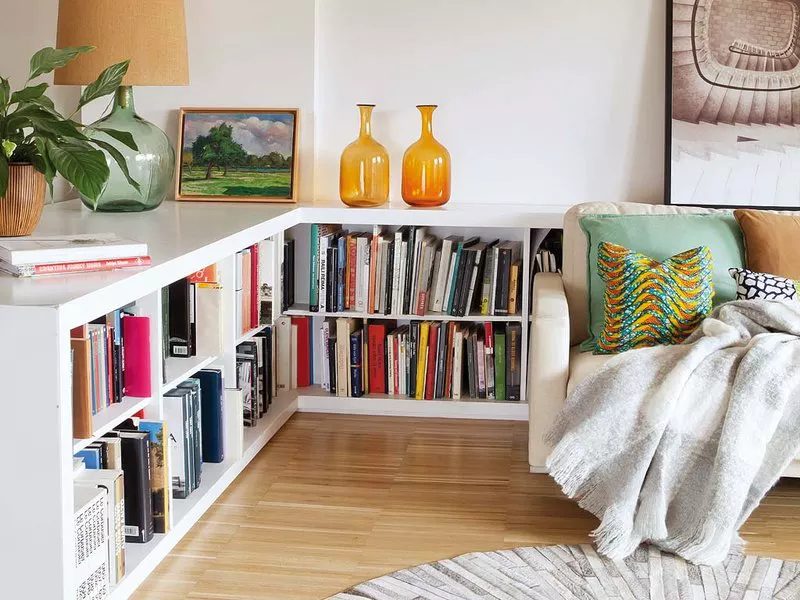 Your books would look lovely on low bookshelves in your living room. If you are looking for extra storage, this minimal low divider can help you achieve that with its countertop space and shelving for you to display your books. Besides, top it up with artificial plants and photo frames to make this low divider beautiful in your living room.
4. TV cabinet as bookshelves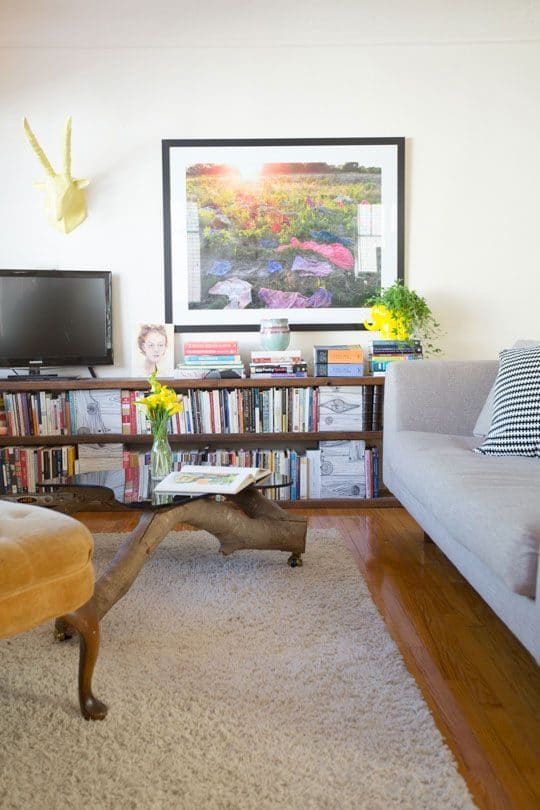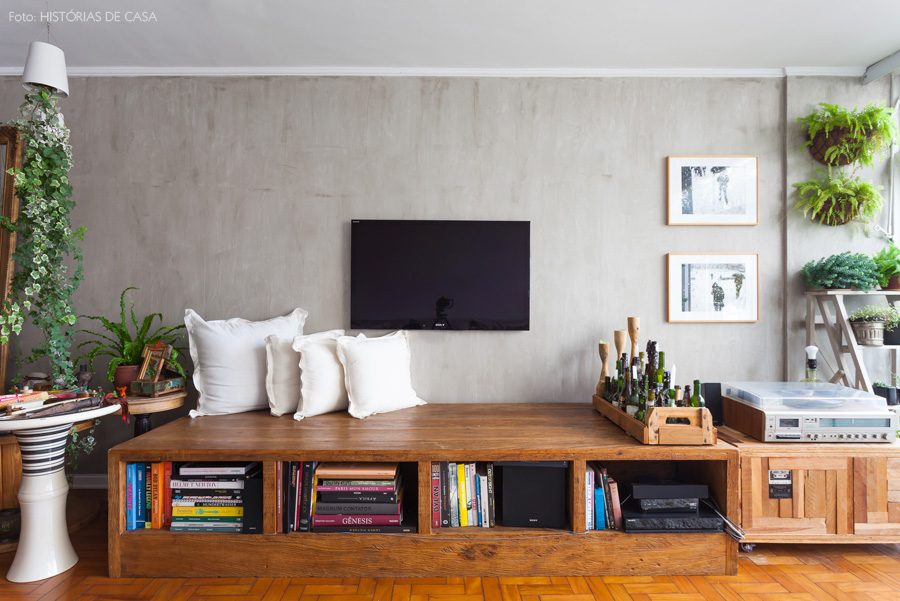 Many would love this open TV cabinet design for book display in a home. It's an interesting way to help you store books and using it as a TV display. This beautiful dark oak bookshelf does serves it purpose to store your books and it's very minimal. Without a doubt, dark wood furnitures blends it well with many colours like grey, white, or black.
5. Narrow walkway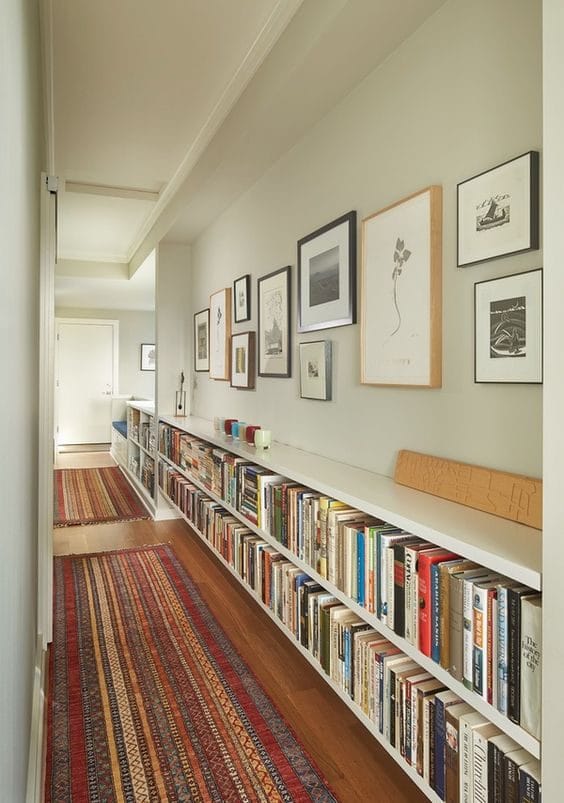 If you didn't know, narrow walkways can also be transformed into a bookshelf space and without losing too much square footage. Most narrow spaces at home can be quite awkward as we do not how to use them. Additionally, with a little effort you can design it to be a bookshelf area. They also make for great shelving for your houseplants by using slim, wall-mounted and stylish storage for your home.
6. Bay window with seats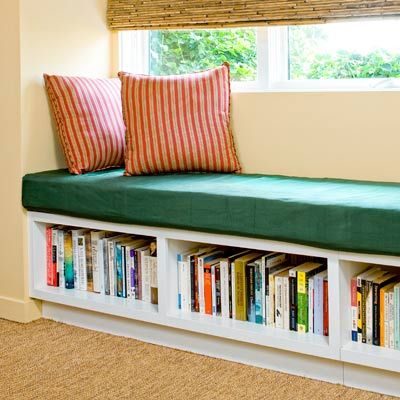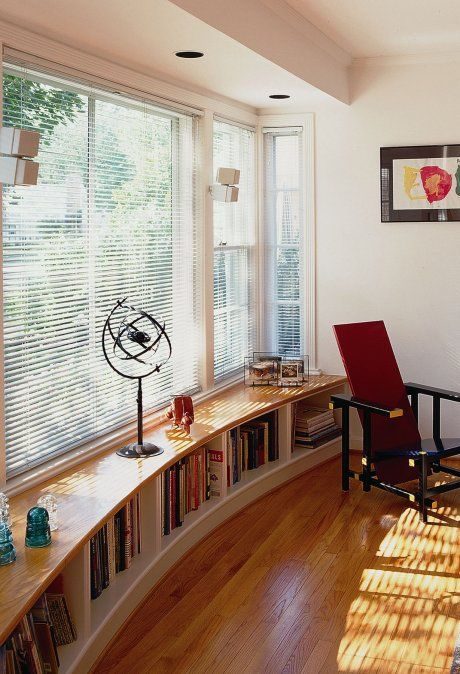 This is such a clever bookshelf idea with window seat that allows you to relax while reading your favourite genre of books. Similarly, it gives you extra storage to keep your books at the bottom. Filling in the bay window area with seating is very practical otherwise it becomes a wasted space. So, to design this type of bookshelf you only need white built-in cabinet, pillows and cushion seat.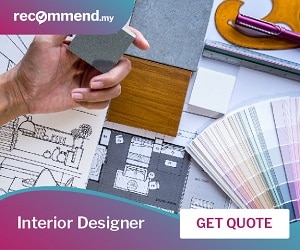 Another option that you can consider is by designing bookshelf by the bay window with a curved effect. This area allows lots of natural lighting and it's very cozy. Hence, not to worry as your bay window can be maximized with building bookshelves.
7. Low room divider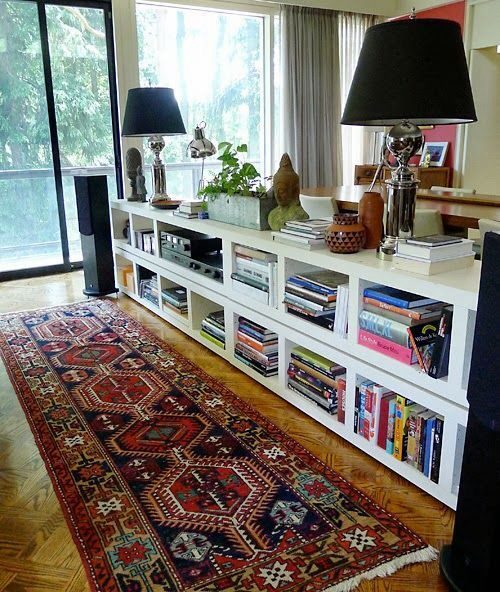 Having a low room divider at your living hall is a genius way to separate out the space. A low divider can make a difference to your home especially when it gives extra storage to display books and decorative items. In the same way, it's easily accessible whenever you would want to reach out to grab a book to read.
8. Dining area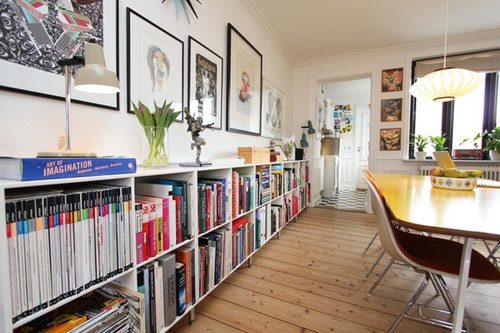 Slim and long bookshelves are also suitable to be placed in a dining area. It can be the most outstanding furniture in your home as well because there are many things that you can display and decorate besides books.
9. Low bookshelf in study room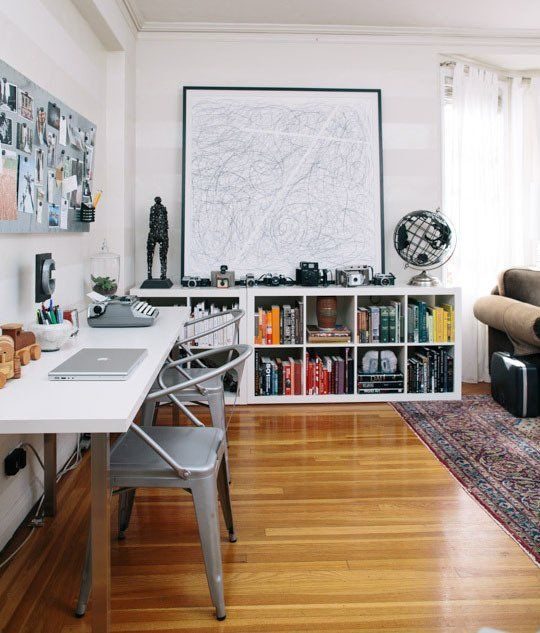 Set yourself up for maximum productivity and creative ideas by adding low bookshelves to your study. The kids can also use it to store their reference books when they use the room to study. The low bookshelf also ensures that your study is well-organised. Regardless of the room being big or small, you may still create the space to be comfortable and checkout places like IKEA or online elsewhere to get this low bookshelf for the study room.
10. Kitchen island bookshelves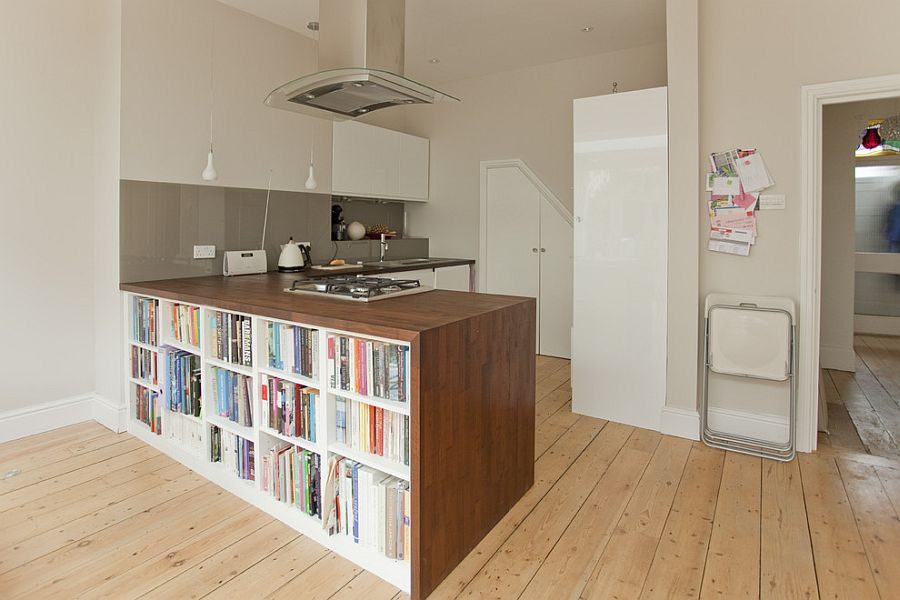 Many homeowners like to add seats to a kitchen island so that it becomes a space to entertain. However, you can also convert your kitchen island into a bookshelf. Not only is it aesthetically pleasing, it's also a unique way to add more storage space! This dark wood countertop with white compartments becomes an extension of the kitchen counter. But from the outside of the kitchen, it looks like a beautiful library.
11. Bedroom headboard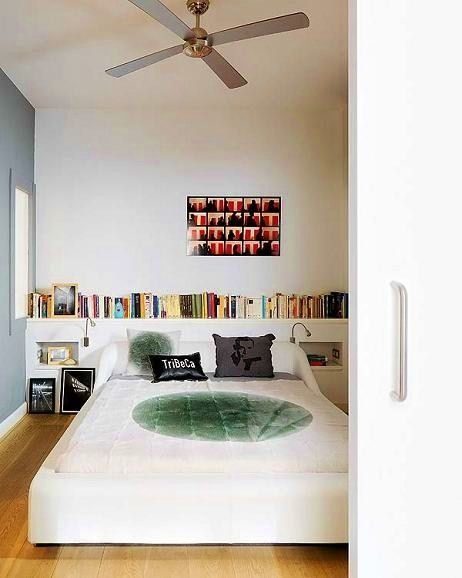 There are all sorts of creative ideas for you to transform a headboard into a bookshelf depending on your preferred style. In the bedroom, custom-build a long bookshelf from wall to wall for storage space to display your books. By painting it white, you can also make the room look spacious as it's a neutral, bright colour that's easy to blend in with any furniture.
Create your own space for books
Whether you have a small or large book collection, showing it off with a low bookshelf is a great way to add visual interest to your home.
Need a custom built furniture contractor?
Recommend.my has over 700 interior designers and contractors in Malaysia ready to quote for your project and discuss your ideas. Tell us about your carpentry requirements and we will find the recommended pros to help you make it a reality!
PS: Want to fill your new bookshelves with your favourite books? You can find it all at Kinokuniya Malaysia