In many modern homes in Malaysia, the living and dining areas are left open. And a simple way to separate them is to build partitions instead of full walls.
If you're looking for a way to elevate the aesthetics of your home, these partition ideas between the living and dining room give a new makeover without fully compartmentalizing any space.
Wooden Frame Divider
Using brown or wood tones give a pleasing vintage look, topped off with a mesmerizing floral pattern. This partition idea even lets pockets of light and smooth airflow easily while adding a visually attractive feature to the room.
Black Metal Divider
Black metal dividers are a suitable way to create a little sleek and modernistic way to enhance an already beautiful home. The illusion of movement from the metal slats even adds a whimsical flair.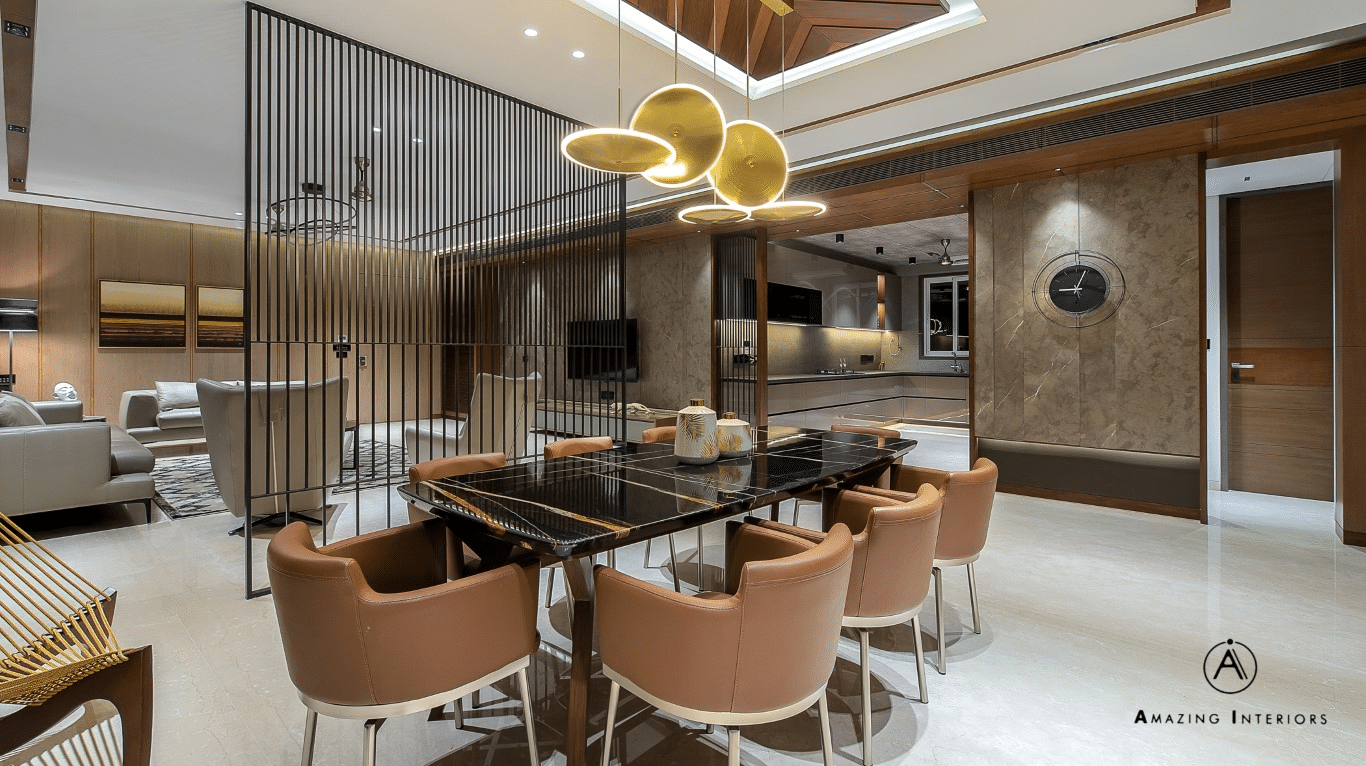 Wooden Slats Divider
This eye-catching wooden divider not only acts as an effective partition between the living and dining area but creates a resounding statement for the whole house.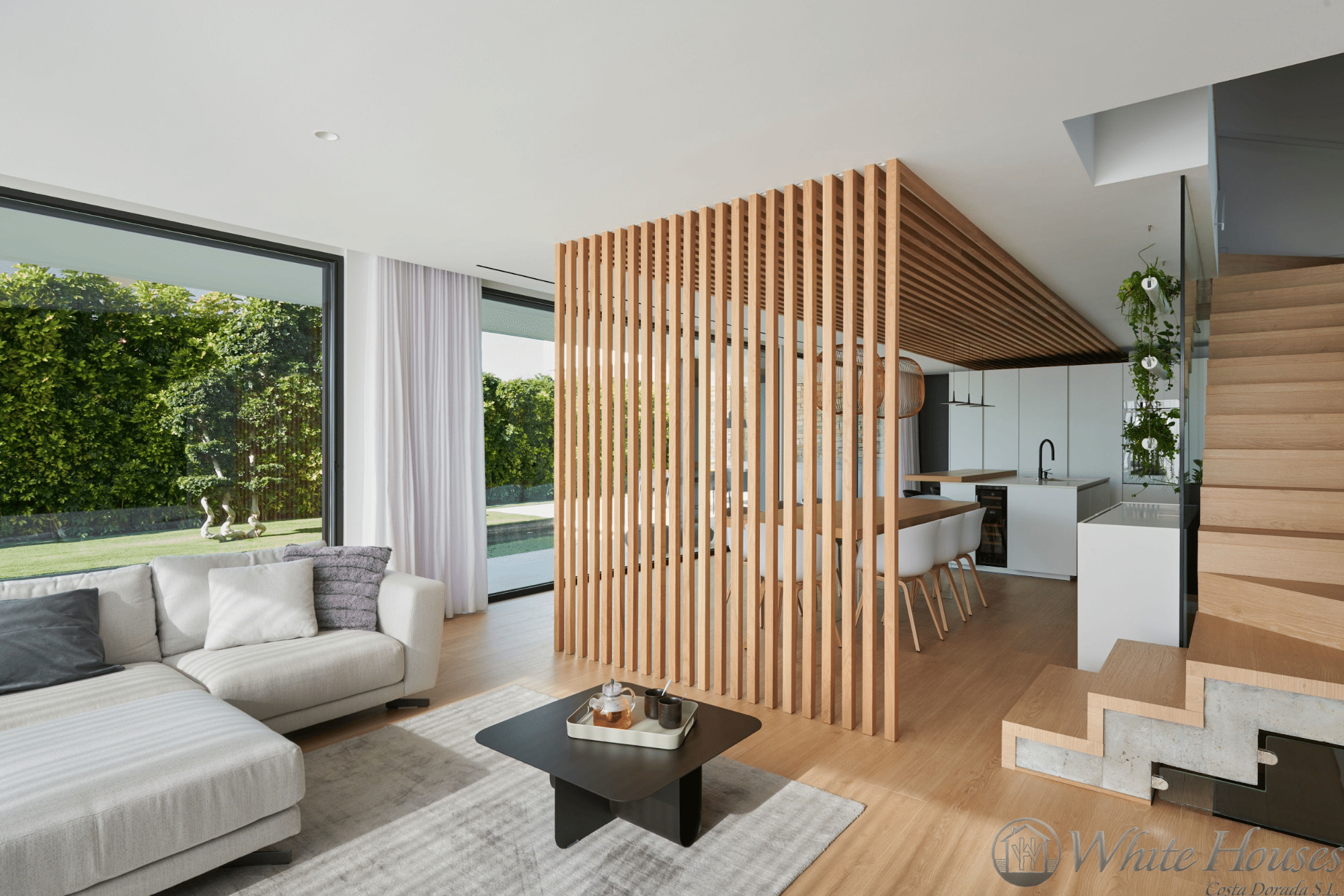 Metal Divider With Shelves
This gold plated partition adds a fine luxurious touch to the living room, with its smooth curved rods. Adding shelves with this divider provides a convenient space to showcase decorative pieces.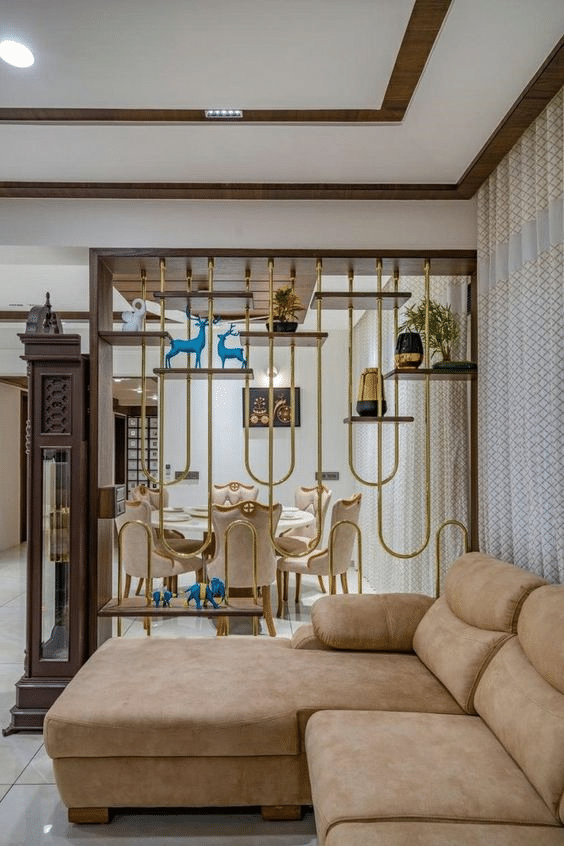 Revolving TV Cabinet
Who wouldn't love watching TV while having a meal, whether in the living or dining room? This partition not only solves this dilemma but adds a much-needed sense of functionality to a seamless design.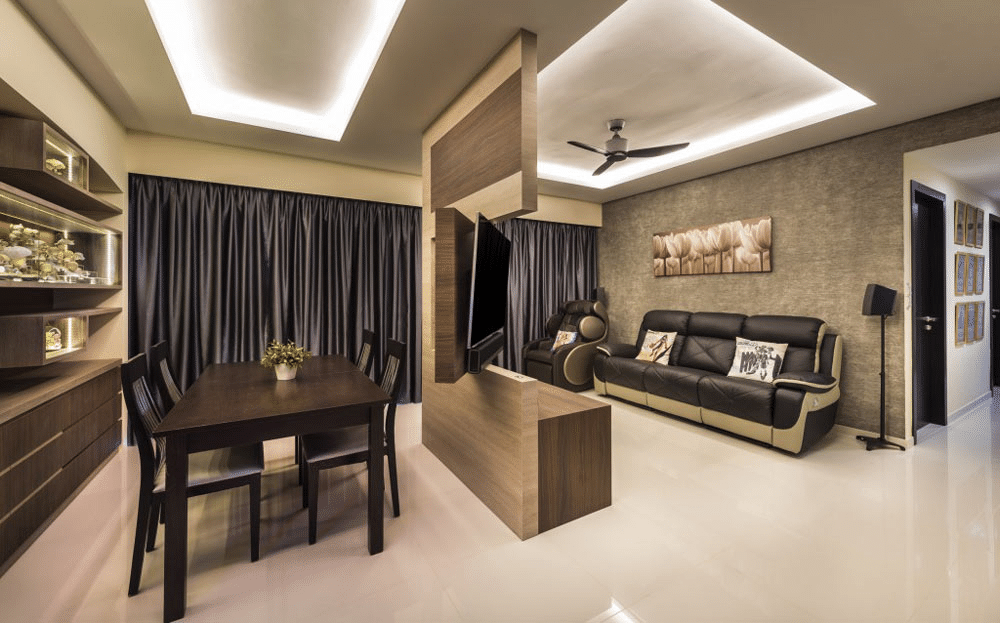 Seating Area Partition
A partition doesn't have to just work as a divider or shelf. In this example, a hanging swing is used to add a casual yet exciting feature while conveniently providing extra seats in the living room.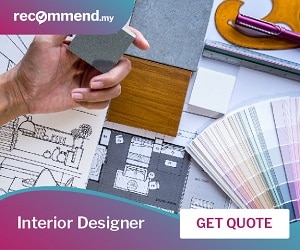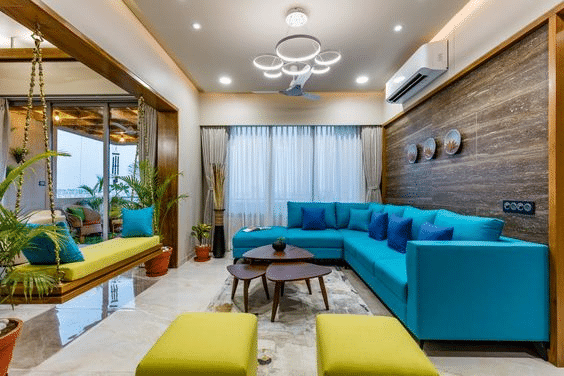 Planter Shelf Partition
This vertical garden partition is certainly one for green thumbs to create an earthy environment around the living area. Shelves are an added advantage for mixing contrasting elements between nature and material with books, trinkets and more.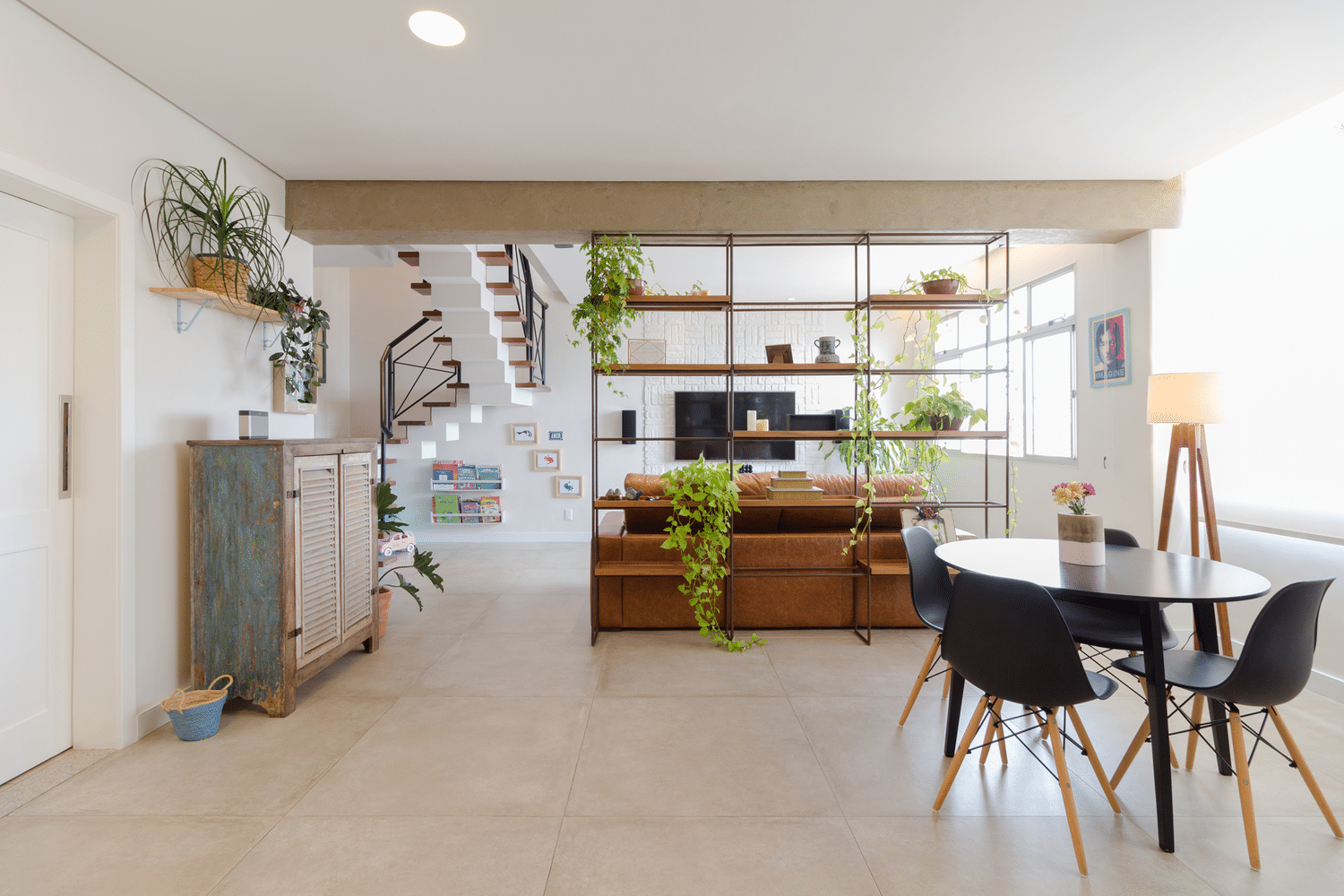 Low Bookshelf Divider
A room partition does not necessarily have to be full height. This bookshelf itself fulfils the functionality of storage and design dynamics, while also providing slight separation between the living and dining area.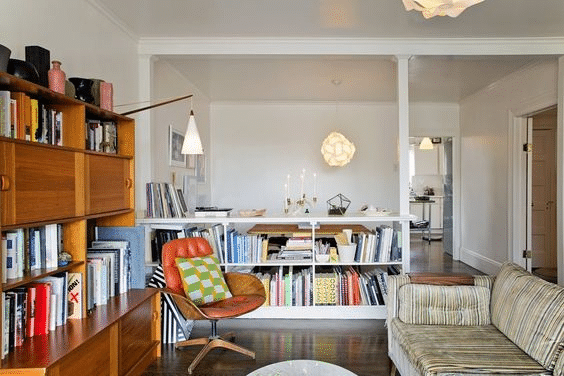 TV Console Partition
This partition design is great for little spaces because it not only works as a divider but as a TV cabinet. The simplicity of the metallic design lends a modern retro aesthetic while proving its functionality.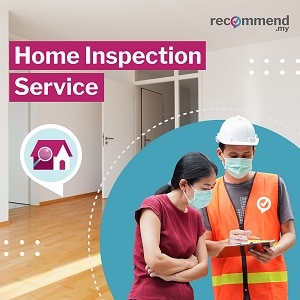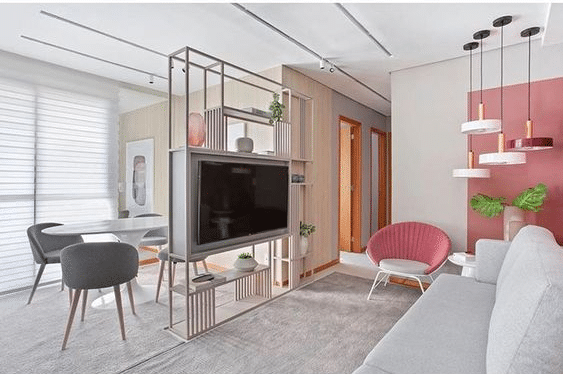 Glass Partition
Glass partitions are effortless and blend perfectly with the monochrome colour palette. They are not only cost-effective but can radically transform the space into an extraordinary house.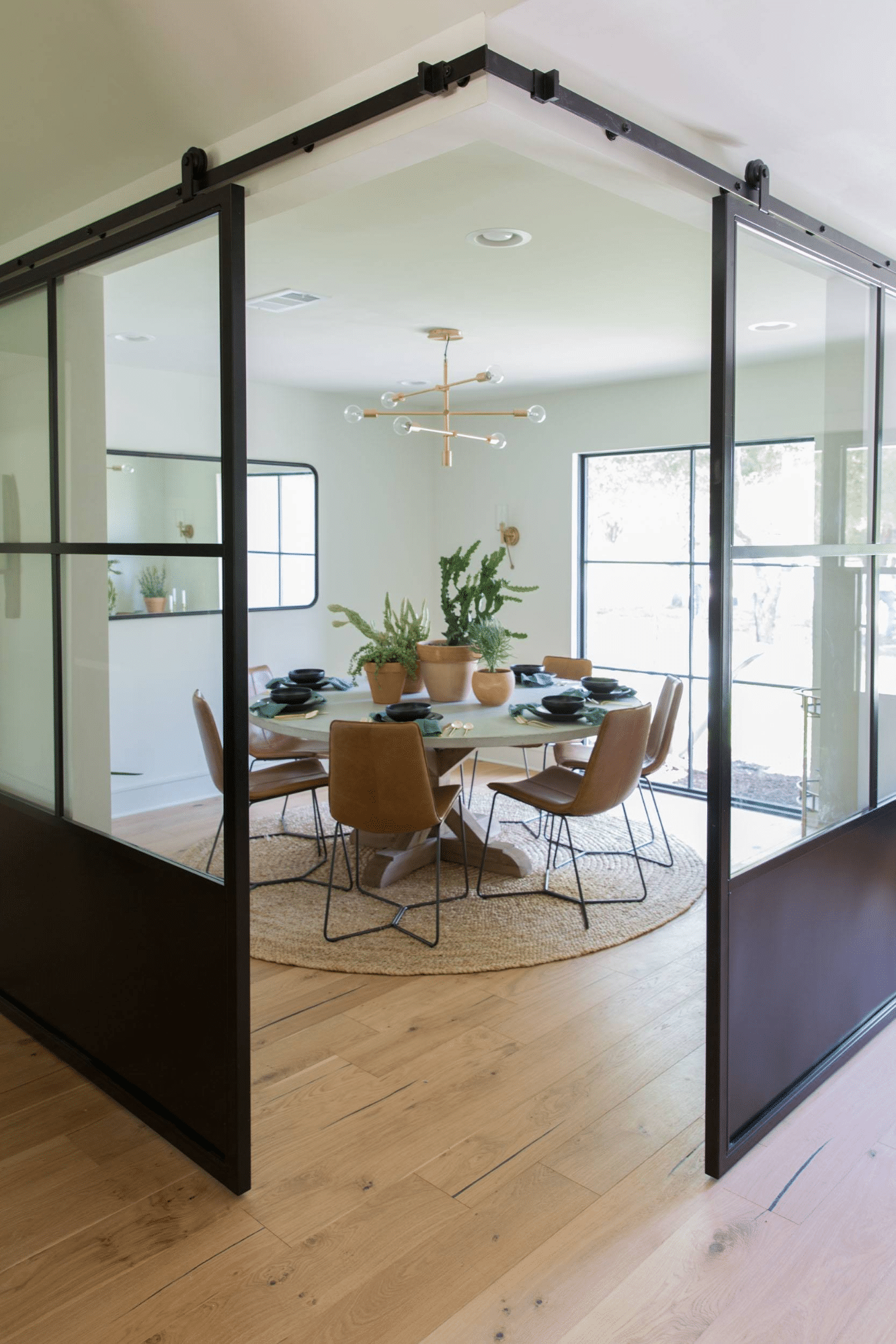 Fully Retractable Sliding Door Partition
This easy and effective sliding partition is affordable, versatile and stylish. These panel partitions can be easily foldable and create a sense of separation as needed.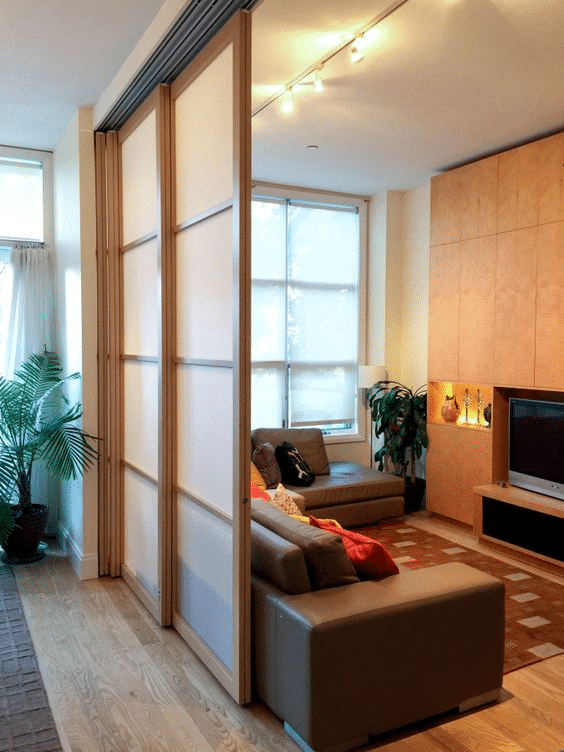 Low Brick Wall Divider
You can either build this with actual brick, or use simple plasterboard and brick-textured wallpaper or 3D brick panels to get the same industrial effect.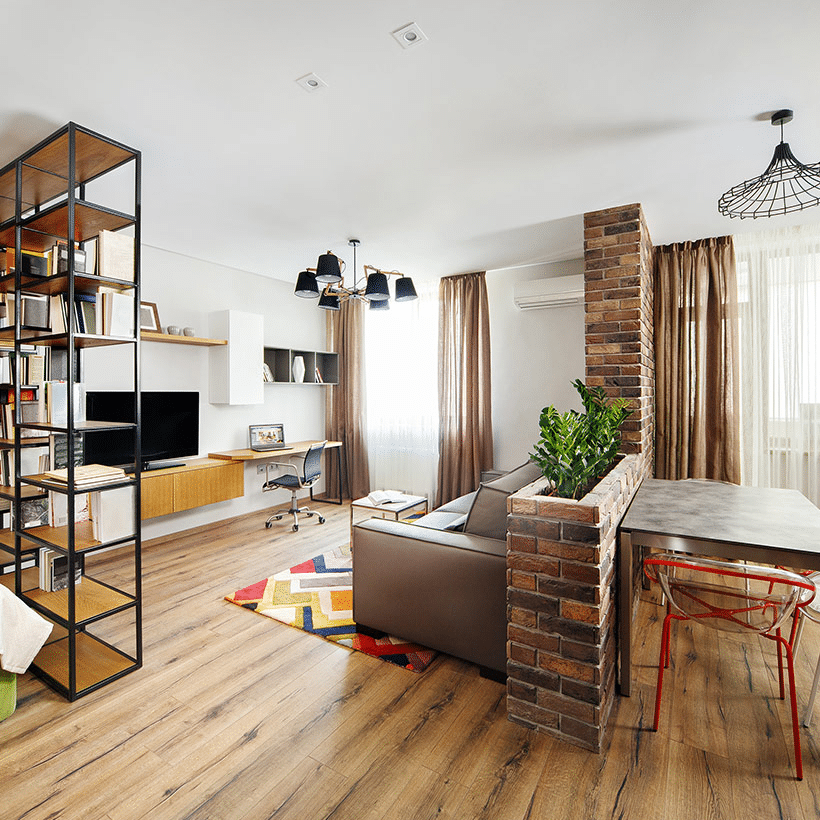 Curtain Partition
Who would have thought curtains could work as suitable partitions too? If you have an open floor plan, using curtains or drapes is a perfect way of adding privacy with a dramatic effect.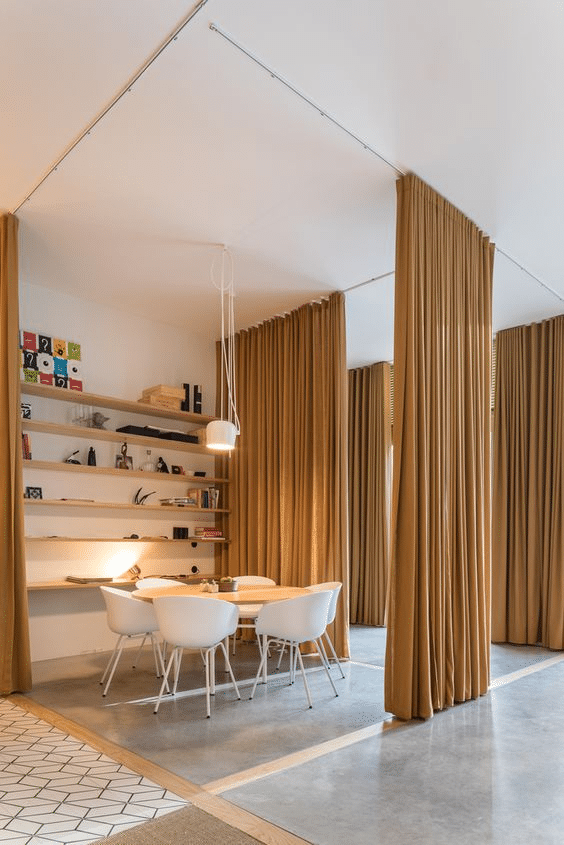 Try these designs for your home
Designing your new home and looking for inspiration?