These light wood floors will make any Malaysian home feel like a Swedish Airbnb
What's the most common floor colours in Malaysian homes? Many will go for dark wood colours in the bedroom and tiles in the living room. But if you want to be different, have you considered light wood flooring?
Light wood floors are taking off in a big way. Using either hardwood or laminates, light wood flooring creates a soft and elegant feel. They can brighten up the living room, bedrooms and even the kitchen, and creates a neutral canvas for the rest of your furniture to stand out.
Here are some renovated homes in Malaysia with light wood floors. Imagine living in one of these places! You will feel like you have a home in Sweden 🙂
1. 2400 sqft condo in 9 Bukit Utama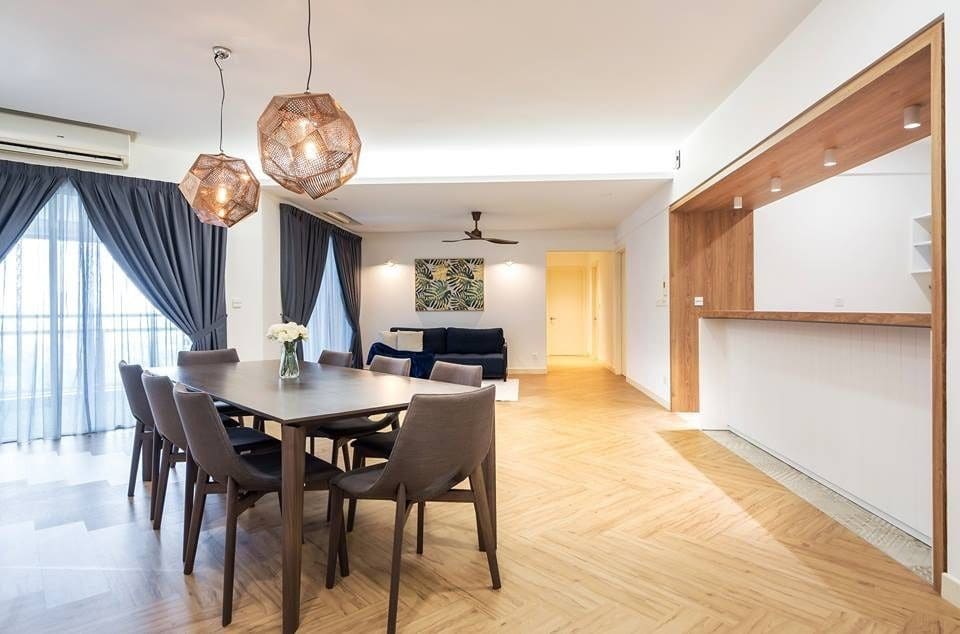 Source: Pocket Square
The living room in this condo uses lightwood-toned laminate floors in a herringbone pattern to create a lovely base that stretches all the way to the dining area.
2. Condo in The Capers, Sentul Selatan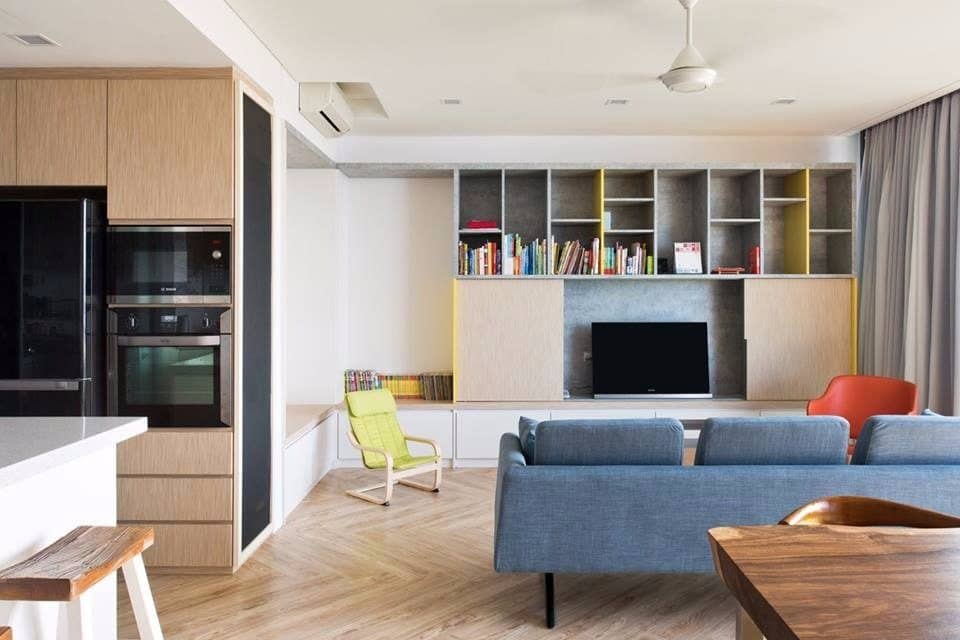 Source: Pocket Square
Another great herringbone pattern in a pale tone complemented with mismatched, primary coloured furniture pieces to create this playful design.
3. Flora Residensi @ One South, Seri Kembangan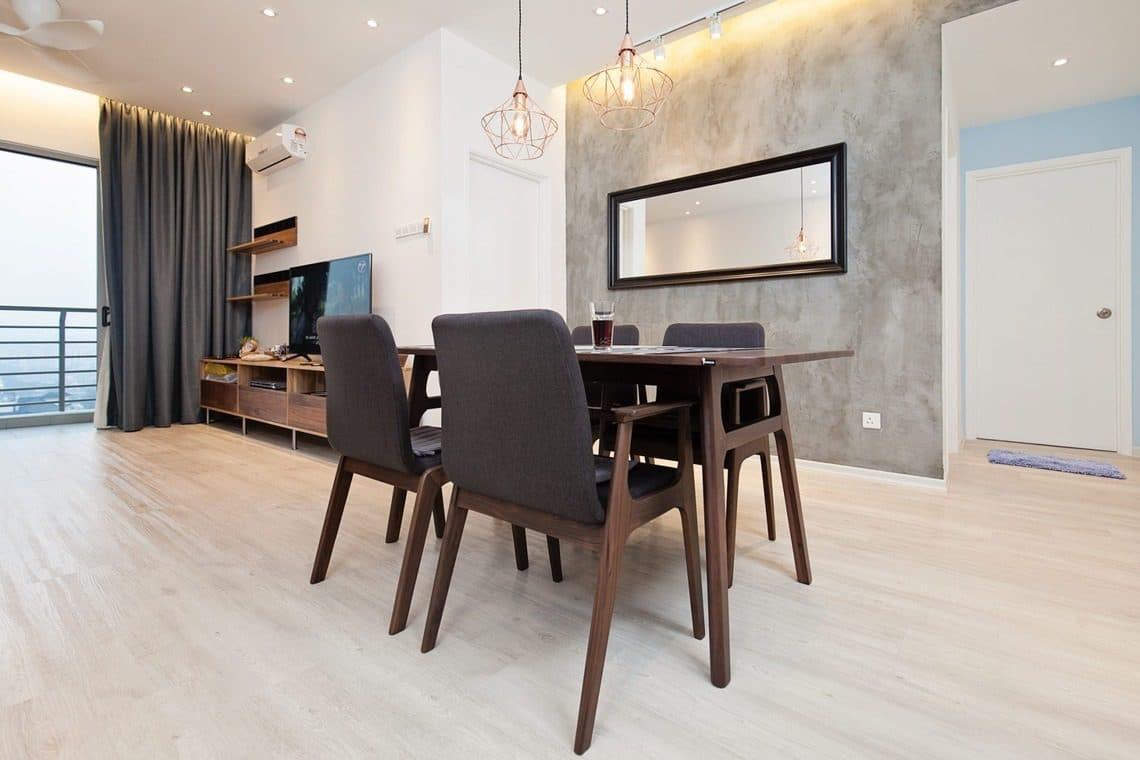 Source: Transcend Urban
This pale grey-toned flooring in straight patterns is gracefully contrasted by the dark furniture, giving a dramatic touch for this modern minimalist space.
4. 3-Bedroom Apartment in Victoria Home Vida, Bukit Bintang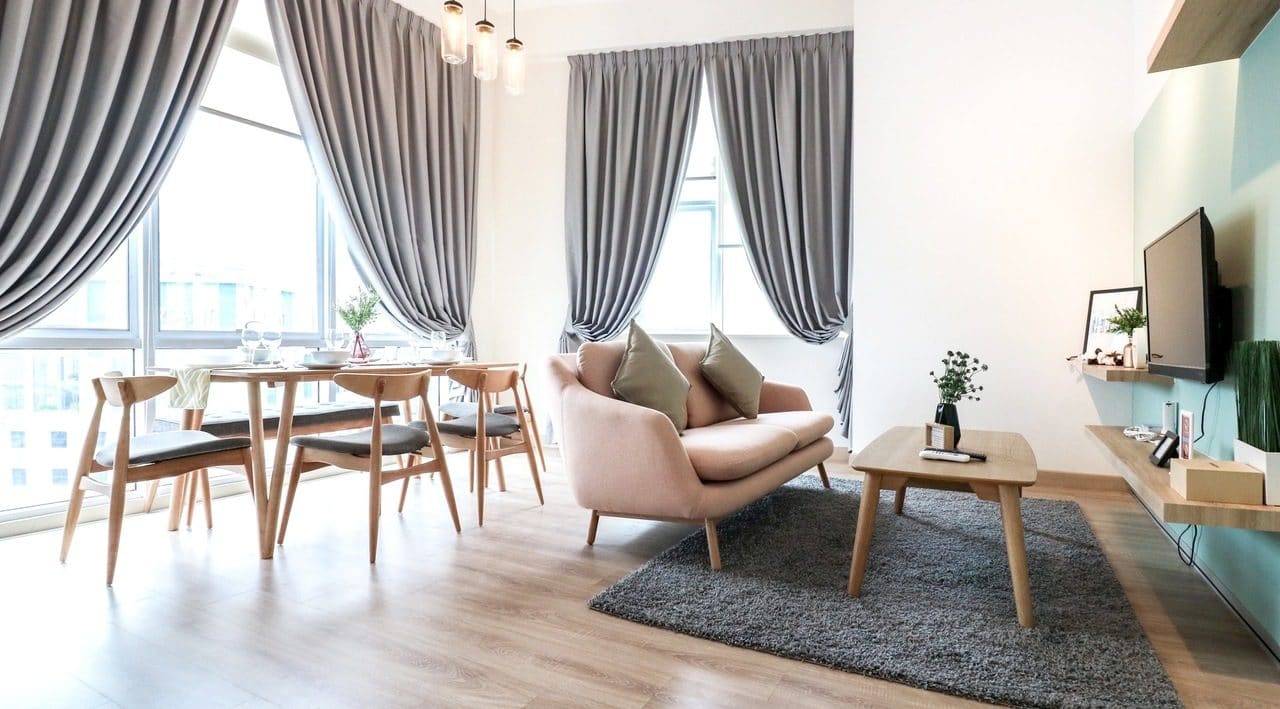 Source: You Home Design
This mid-century modern living room basks in natural lighting with its beige toned random flooring pattern, further accented with the light coloured furniture set.
5. Verdana Condominium, North Kiara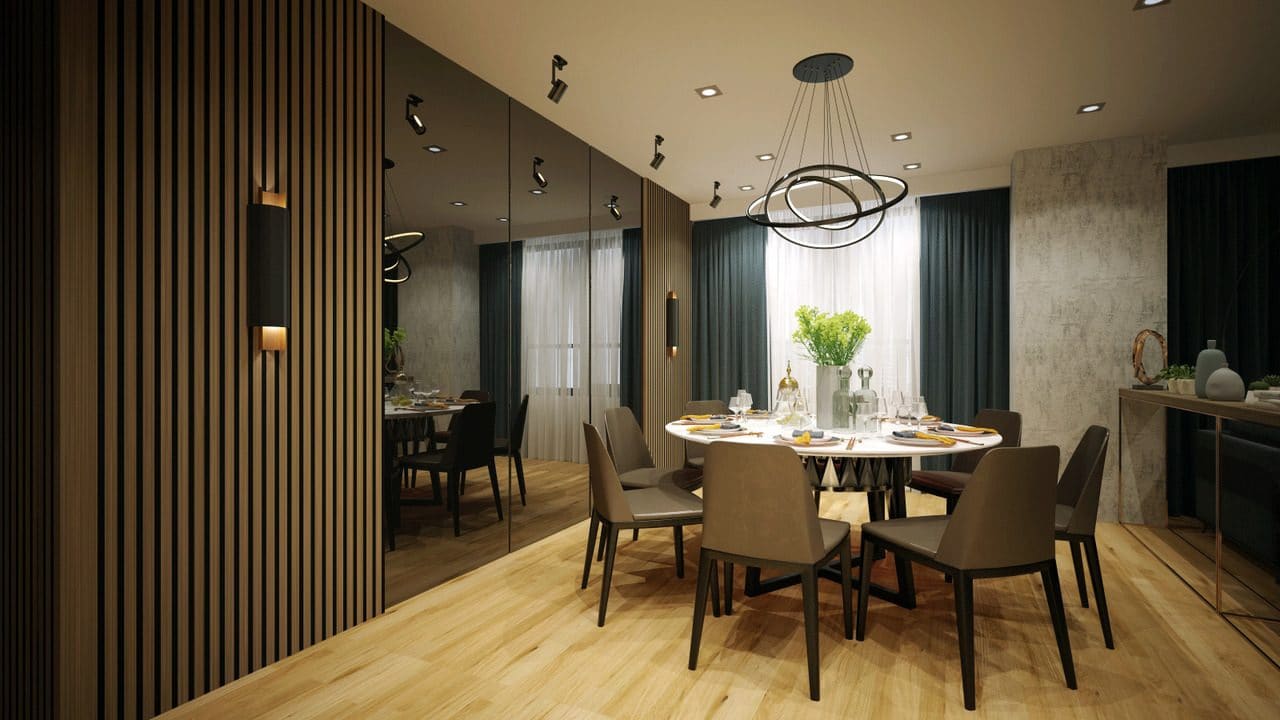 Source: Mous Design
The deep coloured elegance of this dining area is enhanced by this blond coloured flooring, setting a romantic mood to the room.
6. Montena Sovo Suites @ Alam Damai, Cheras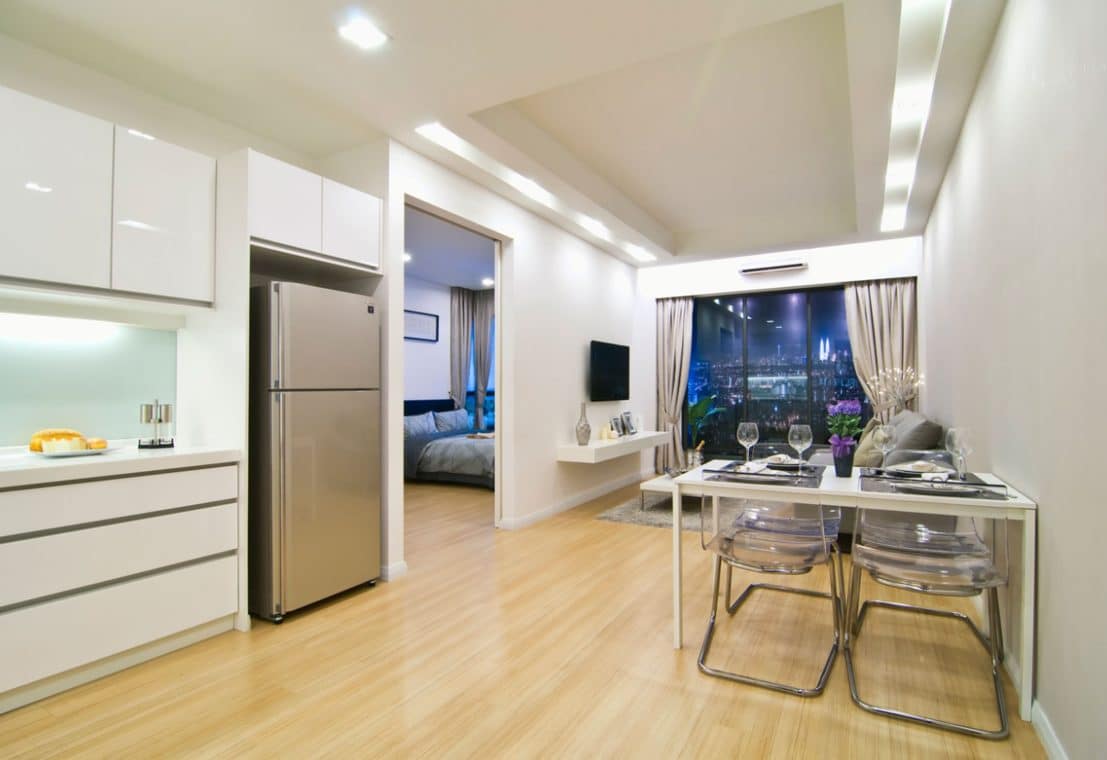 Source: CK Builders Concept Sdn Bhd
The light wood straight patterned floor gives this studio apartment added length and sleek and highlighted by the subtle gloss of the furniture pieces.
7. Laguna Guest House, Sunway Lagoon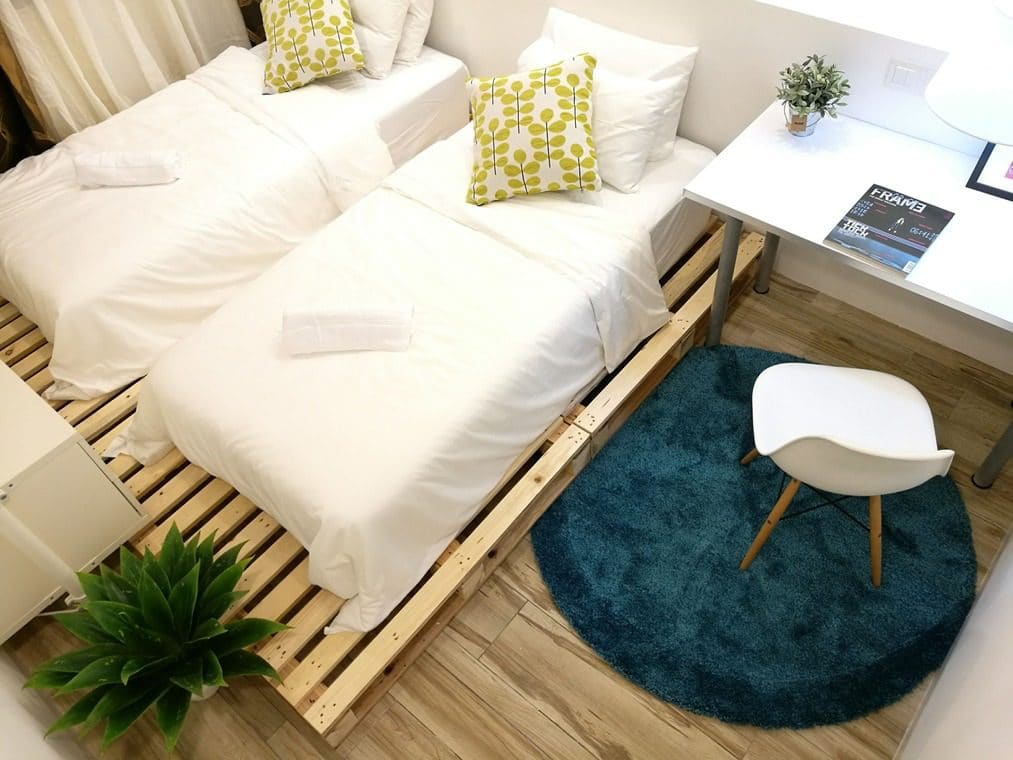 Source: Nid Design Studio
This dark-streaked pale toned wooden flooring topped off with a contemporary wooden bed rack and a simple colour palette defines a simple minimal concept.
8. Kiara Ville Condominium, Mont Kiara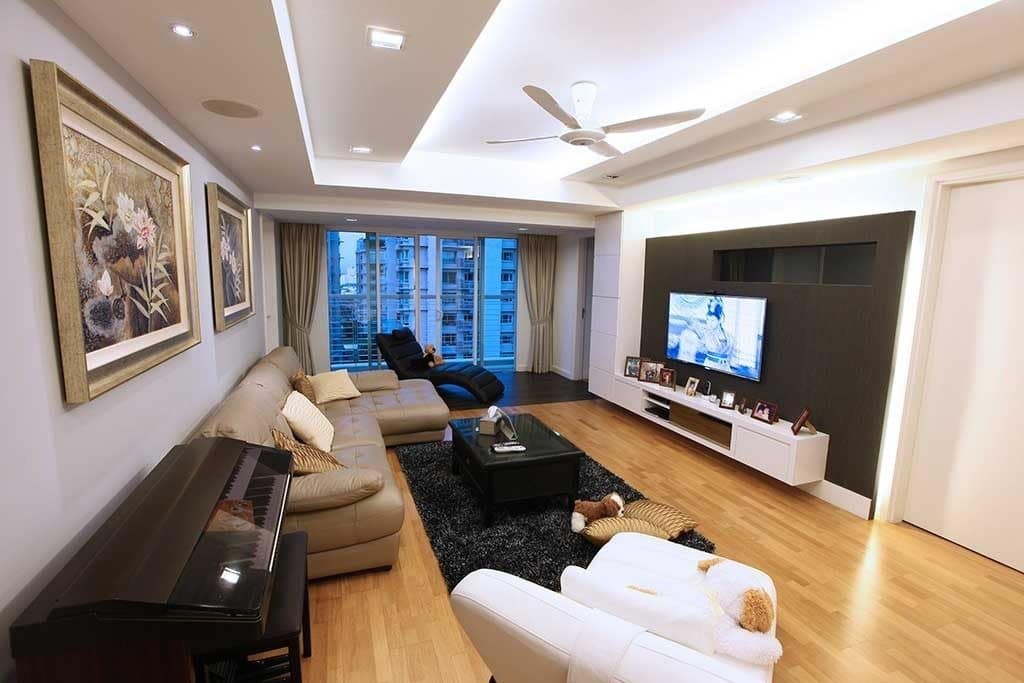 Source: Yuan Design (M) Sdn Bhd
Another stunning living room with warm random patterned wooden flooring spruced up with black and white furniture, portraying a clean polished look.
9. Anggun 3, Rawang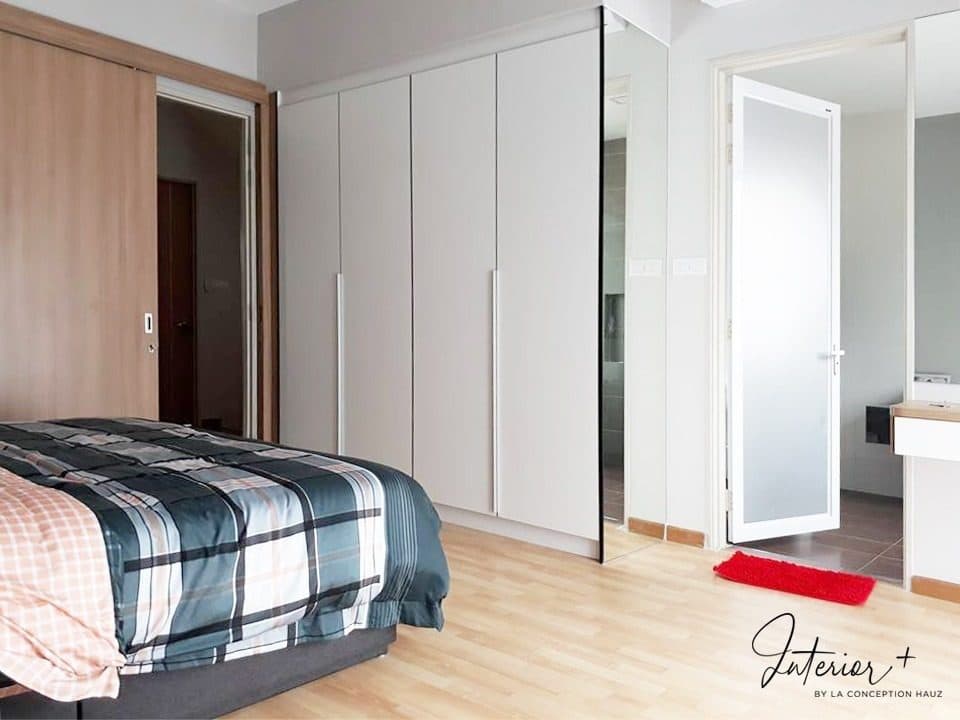 Source: La Conception Hauz Sdn Bhd
This simple yet practical looking bedroom is set with pale wooden floors and complemented with white cabinets and doorway.
10. Nautica Lakesuites Condominium in Subang Jaya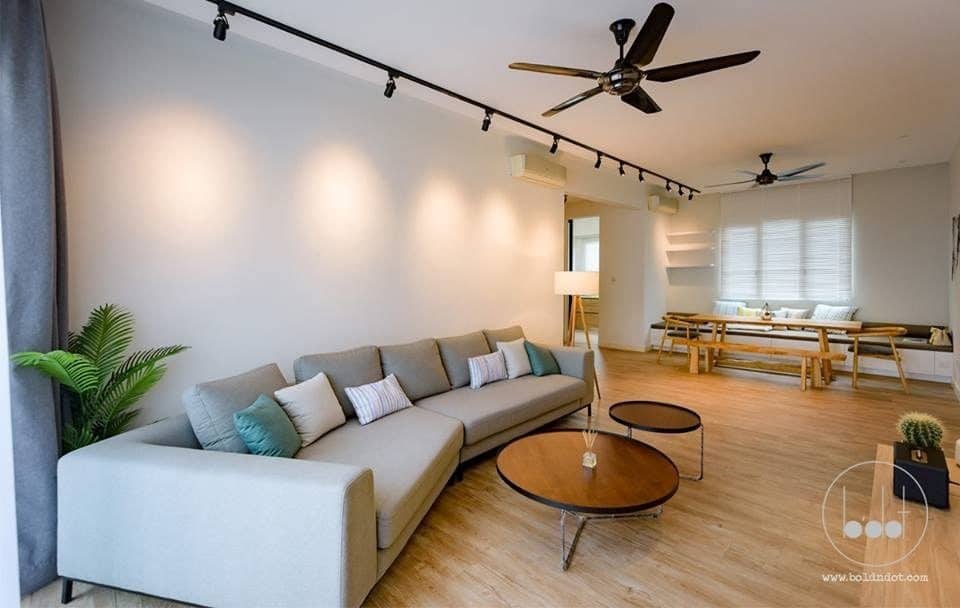 Source: Bold n Dot
An urban modern living room furnished with soft brown wooden flooring and lit by warm spotlights to create the perfect cosy spot.
11. Icon Residenz, Petaling Jaya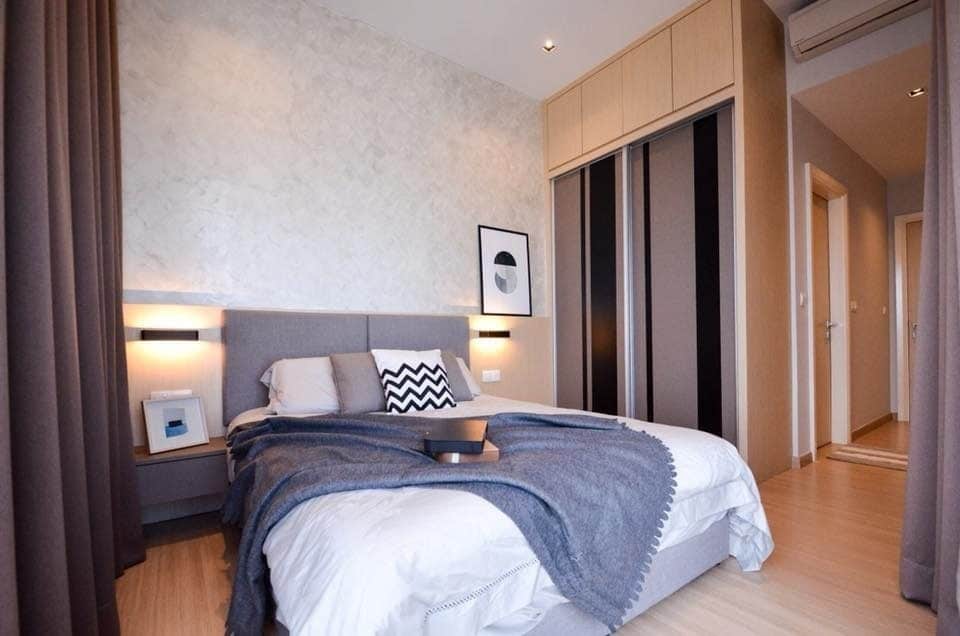 Source: Chemistry Design Studio
This resplendent bedroom has a light brown wood flooring featuring a soft grey and white colour scheme which stimulates a cool peaceful aura.
12. Symphony (Studio) in Balakong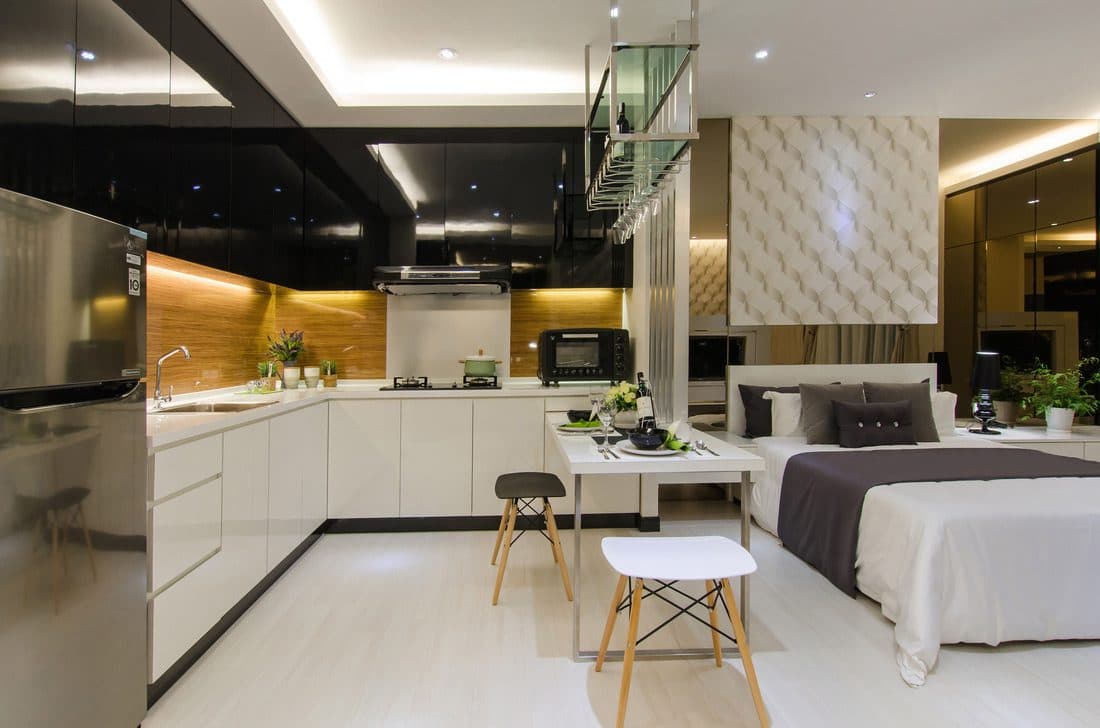 Source: Mous Design
This stylish white wooden flooring makes this studio apartment seem bright and sleek, matched with dark grey and white furniture to elegantly contrast.
13. Condo in Residensi 22, Mont Kiara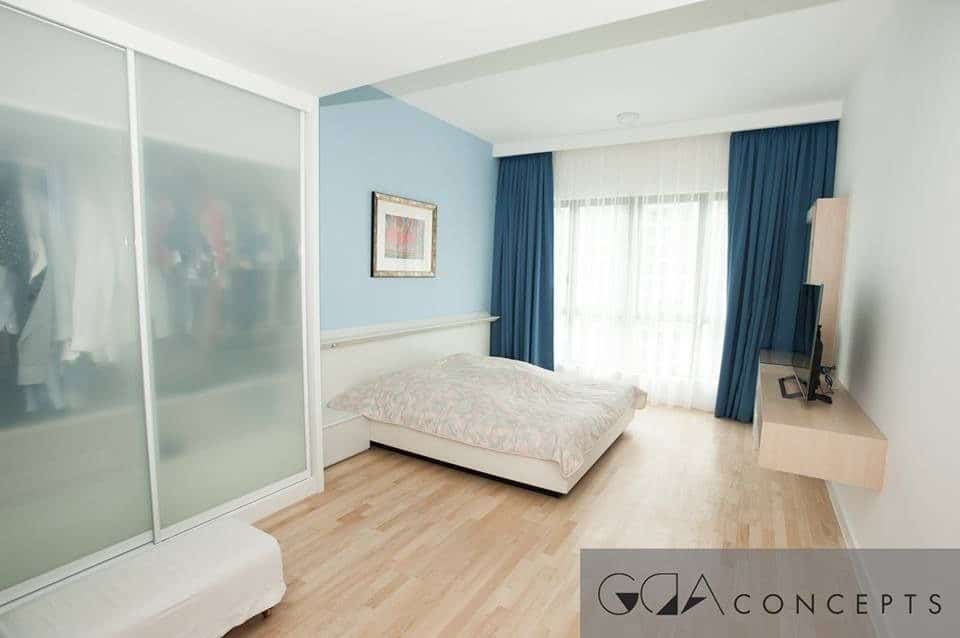 Source: GDA Concepts
Another cosy bedroom set with light brown wood flooring in a random pattern complemented with calming ocean blue theme and semi-transparent closet.
14. 3-Bedroom Apartment in TTDI Plaza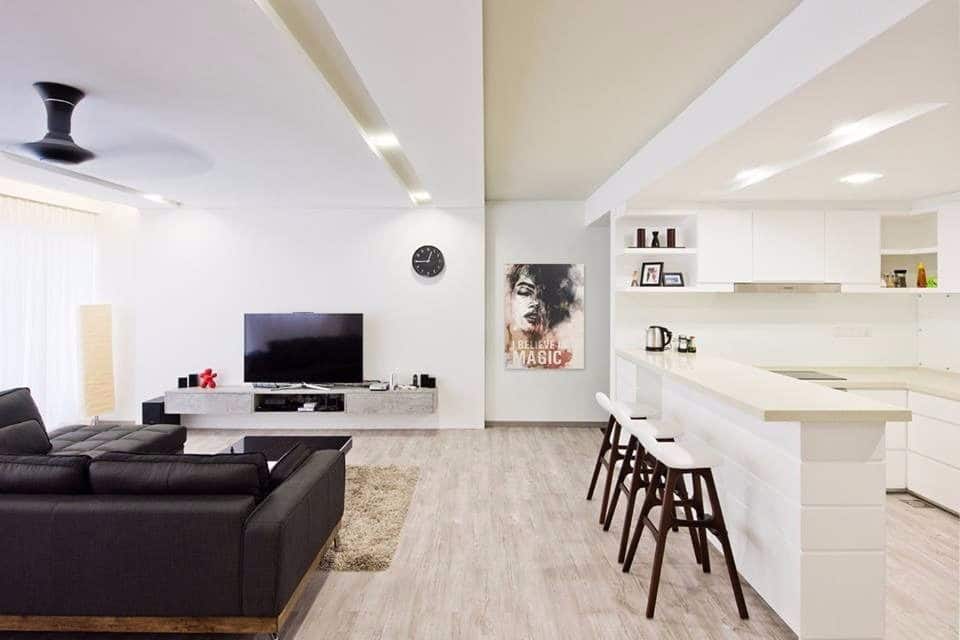 Source: Pocket Square
This lavishly stark living room is furnished with pale wooden flooring and accentuated with pearly white installation, not to mention beautifully contrasted with some dark furniture pieces.
Get honest quotes for reliable flooring contractors in Malaysia at Recommend.my
Recommend.my is Malaysia's best home improvement platform. We only allow high-quality, reliable contractors (for flooring and other services) to join. So, you can be assured of honest, detailed quotes, with expert workmanship and quality. Our service is free to use for all homeowners in Malaysia, and we protect all your projects for warranty and money-back guarantee.