These bedroom design ideas look like they came straight out of a five-star hotel.
When you travel, don't you just love that moment when you check in to your hotel and are greeted by a beautiful, luxurious bedroom? Do you often wish that you could come home to something like that every day?
Well, you can! We found some amazing bedroom design ideas from local interior designers in Malaysia below. The bedrooms are just as amazing as any 5-star hotel room, and you can create it your own home!
Transform Your Regular Bedroom Into A Hotel Suite
Finding the best interior designer near you has never been easier with Recommend.my.
Simply share with us your preferences and requirements through our online request form and we will get back to you in less than two hours with more than one quotation for free!
1. Hang identical pendant lights above the side tables instead of adding regular lamp shades.
Pendant lights installed above the ceilings are very attention-grabbing as it's more modern than regular lamp shades. A pendant light instantly helps to change the mood of the room.
For a more classier look to transform your bedroom like a 5-star hotel, then a dark coloured glass or fabric covered pendant light would be suitable.
2. Order a custom Chesterfield upholstered headboard to create a luxurious suite in your home.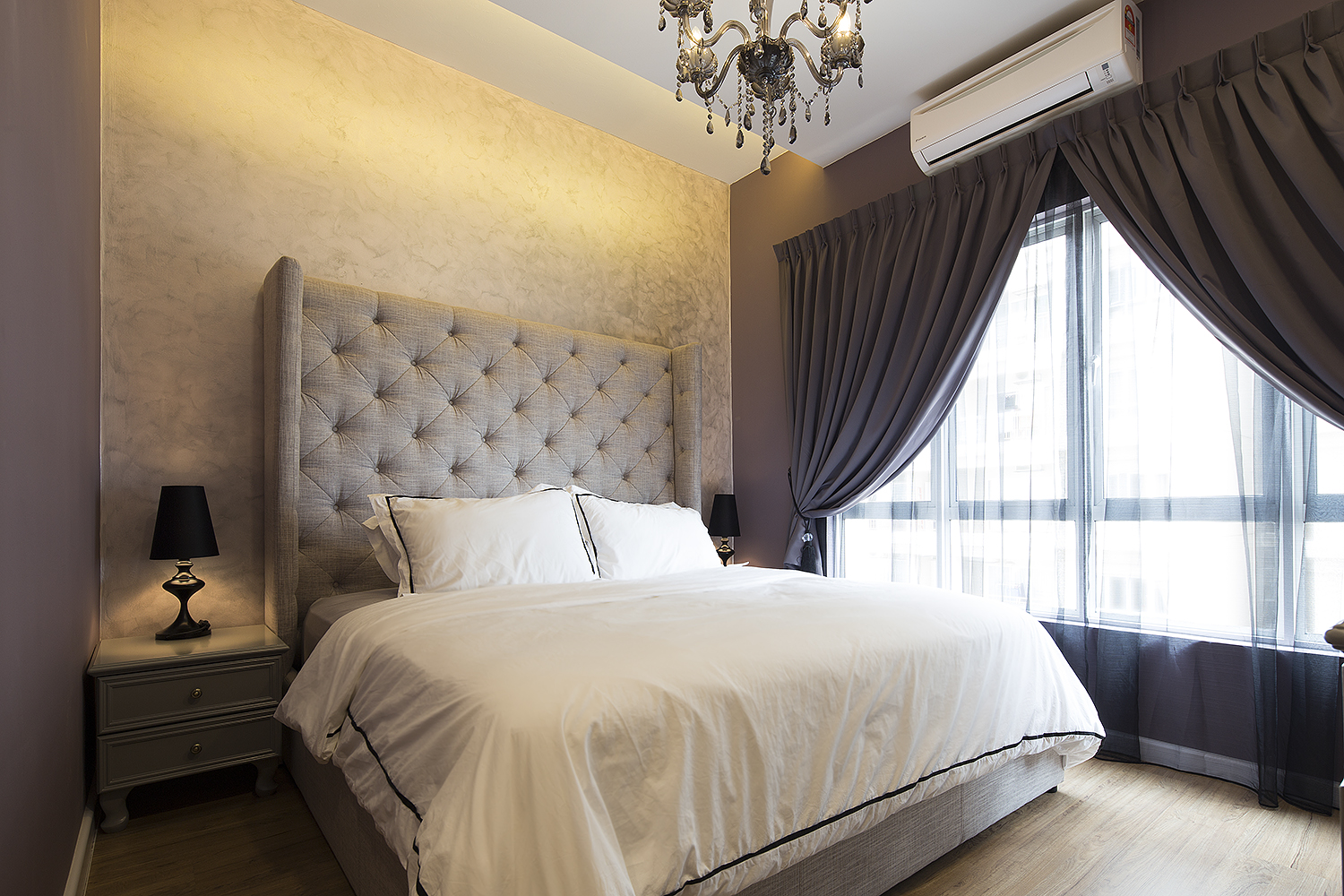 There's something about Chesterfield upholstered headboard which gives that combined feel of luxurious and cosiness to your bedroom. This headboard can be customed to your own liking, style and colour.
Besides, chesterfield upholstered headboard comes with a wide range of colours to choose from. Colours like grey are one that makes the room more modern and it's easy to blend with any furniture.
3. Add hidden cove lighting around the room to add a romantic feel to the room.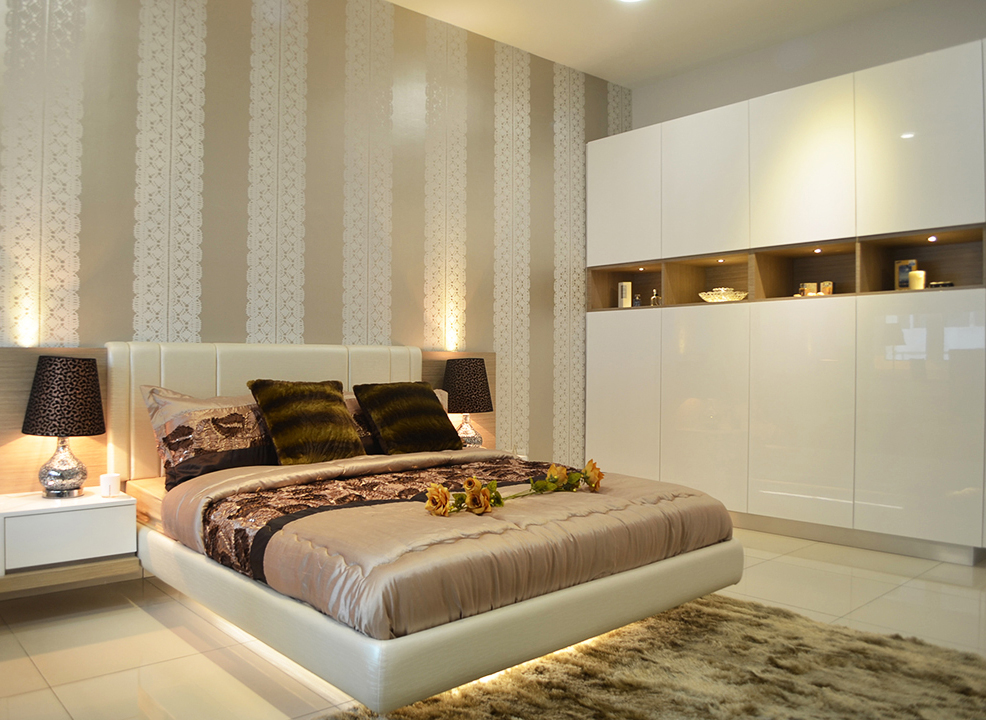 Cove lighting is ones that are built into ledges or high on the walls of a room and directly lights up towards the ceiling. It can be used as a primary lighting or for some aesthetic accent especially to highlight beautiful ceilings.
Generally, cove lighting helps gives you that relax ambient to the bedroom that many would love. This type of cove lighting can be installed anywhere at places like the ceilings, under the bed, wardrobe area, or at the side table.
4. Put a bench at the foot of your bed for a classy look and an extra seat in the room.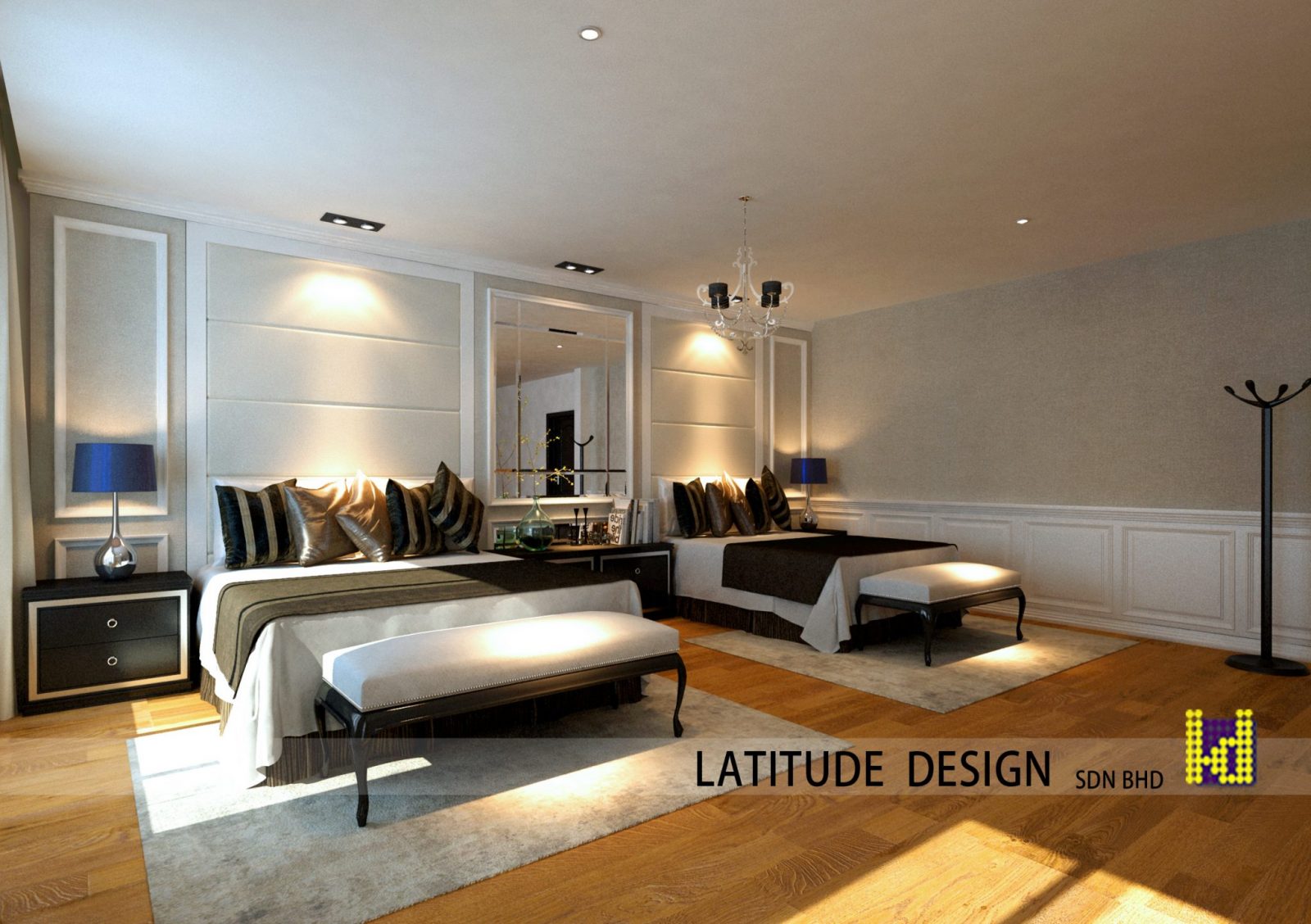 Putting a bench at the foot of your bed is the most practical because it gives you extra seating space in the bedroom. Also, choosing the right bench is important as it plays with the look and feel of your bed.
Typically, if your headboard is either chesterfield design or wood, you can opt for a metal upholstered bench.
5. Decorate the room with neutral colours for built-ins, furniture and soft furnishings.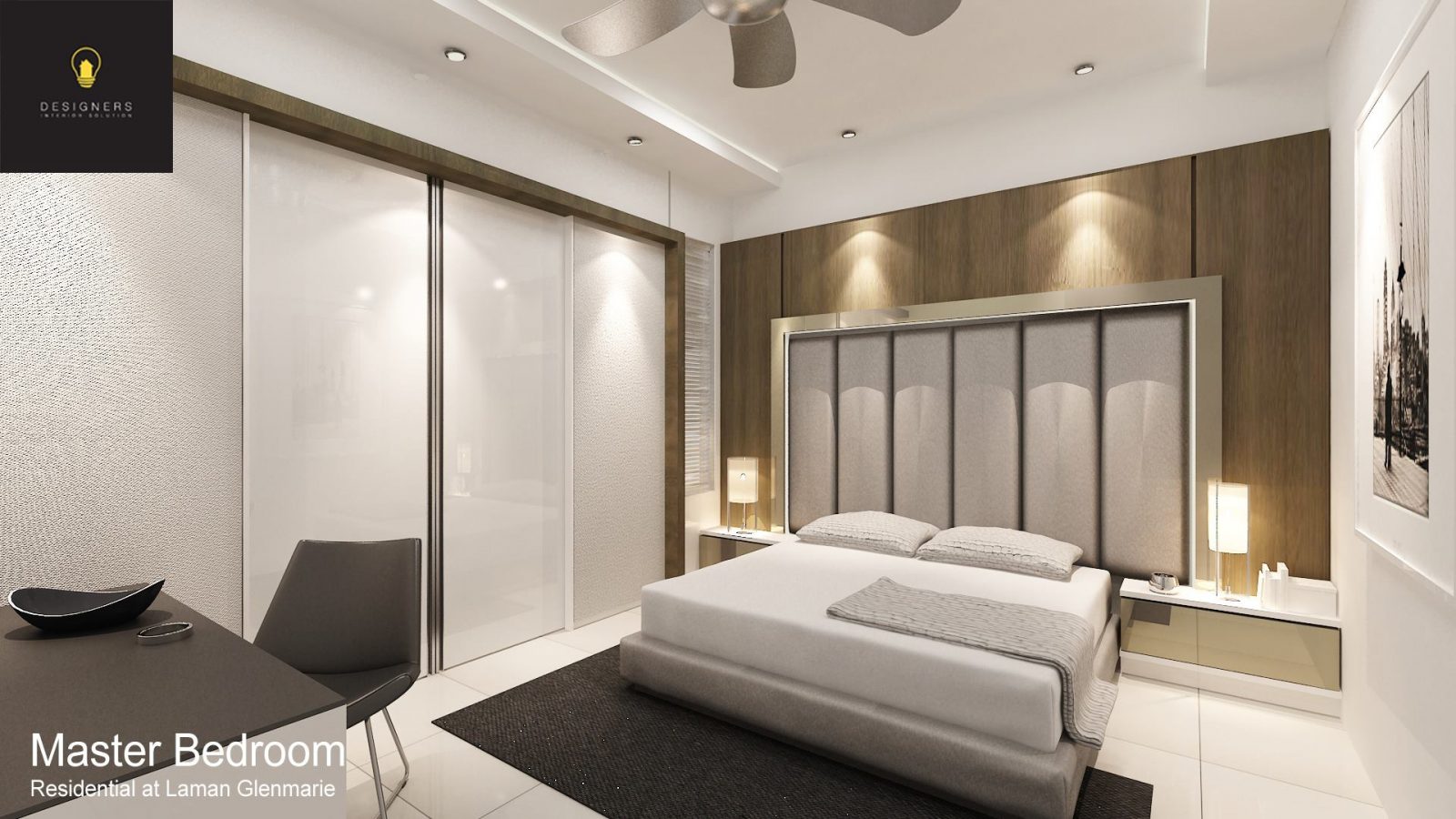 Bedrooms should always be relaxing and by using neutral tones can help you to achieve this. If you start with a neutral base, add patterns, textures and great light fixtures to create that inviting feel to the room. Hence, neutral colours like a cream base wall and brown pieces of furniture are perfect.
6. Have a workspace inside the room with a custom-made desk and shelves.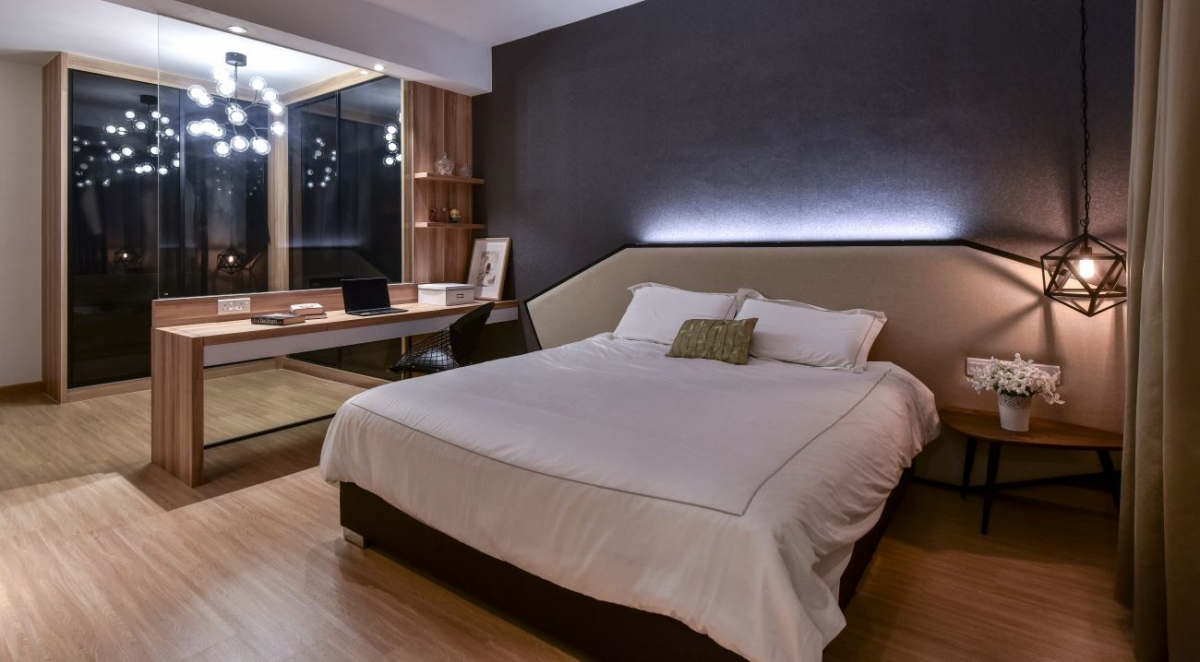 Who doesn't love a workspace in your own room? Start by designing a custom-made desk and shelves to suit your space and style. For example, having open shelves and drawers for your workspace help keep your documents and files neatly in the room.
Ideally, if you would like to have a more executive feel for your room, choose a brown cabinet and wood types of furniture to create an executive ambient.
7. Design a feature wall that resembles a headboard as well.
These days many would love the idea of a feature wall to resemble as a headboard for the bed as it's the modern trend now. However, you can play with different style and pattern for the feature wall to match your bedroom theme.
Many homeowners use reclaimed wood as a feature wall design because of it's contemporary and rustic look. Plus, you can easily pair it with any furniture colour.
8. Invest in an 11-inch mattress and a floating bed frame to create a Japanese-themed bedroom.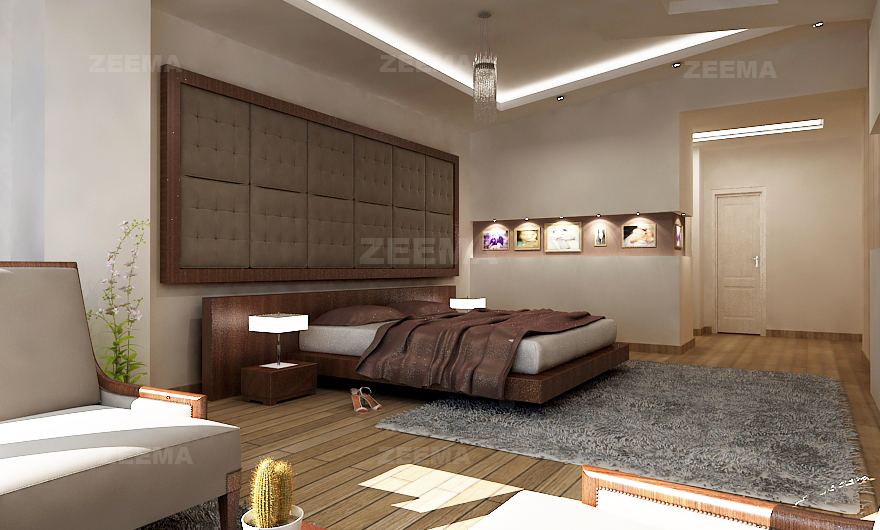 If you love Japanese styled bedroom, then this huge mattress and a floating bed frame are perfect for you! Generally, floating bed frames can arrive in different designs and style, they can truly transform your bedroom to a whole new level.
You would definitely have that zen-feel with this bedroom design as it's more relaxing to sleep.
9. Install a large vanity mirror and task lighting at the dressing table.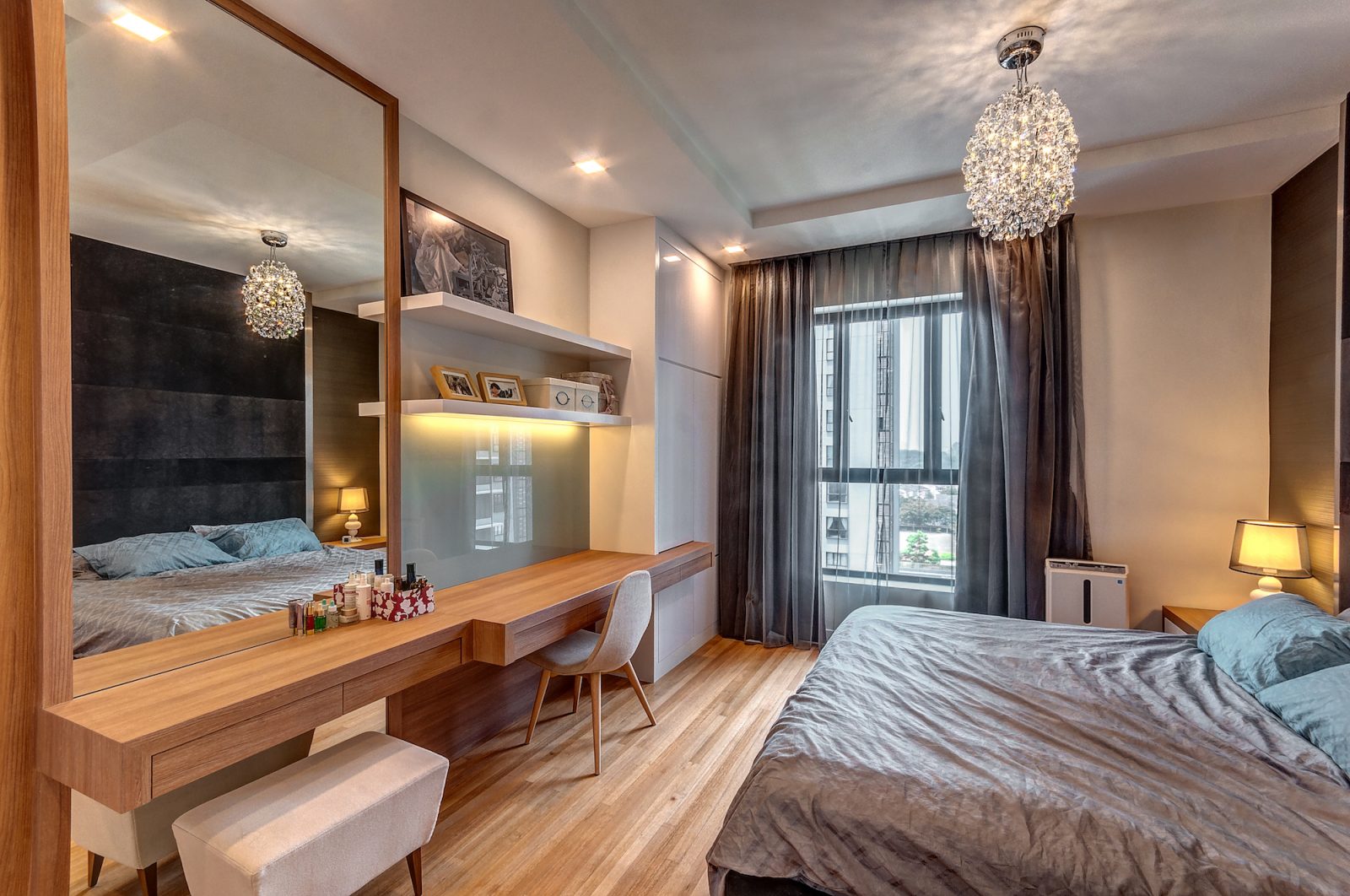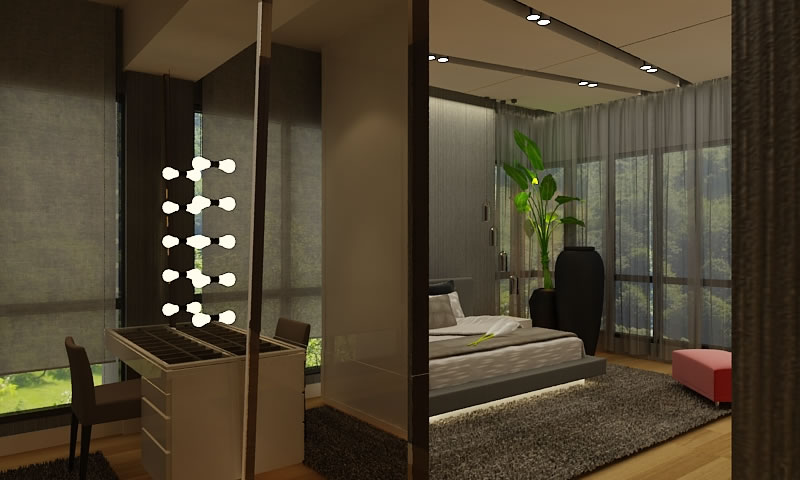 Having a large vanity mirror in a bedroom is very useful to check your outfit or when getting ready in the morning. Hence, install task lighting at the dressing table for a brighter effect to the room. Without a doubt, this cosy-styled room is definitely beautiful to have in your home with its wood and white interiors.
10. Order a customised built-in headboard cum feature wall that matches with the other loose furniture.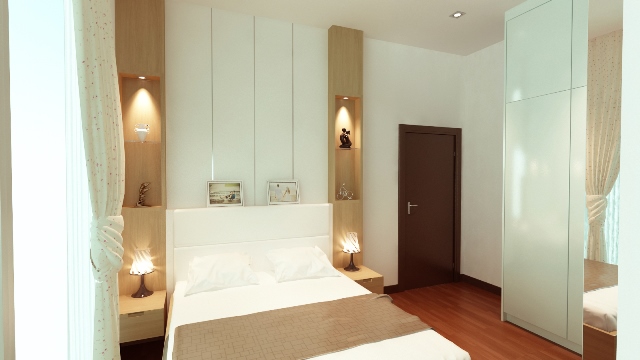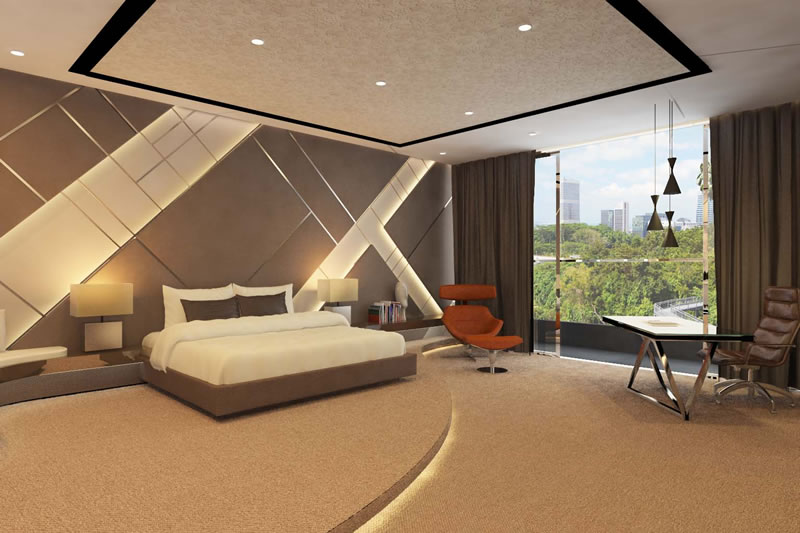 This feature wall design as a built-in headboard can transform the whole room into something unique! However, picking the right loose furniture to match with the feature wall is important. What's interesting is that this type of room design gives you that hotel vibe.
Design your custom-built headboard as a feature wall to be a brown colour along with white for a more soft touch to the room.
11. Pick a theme colour for the bedroom's soft furnishings.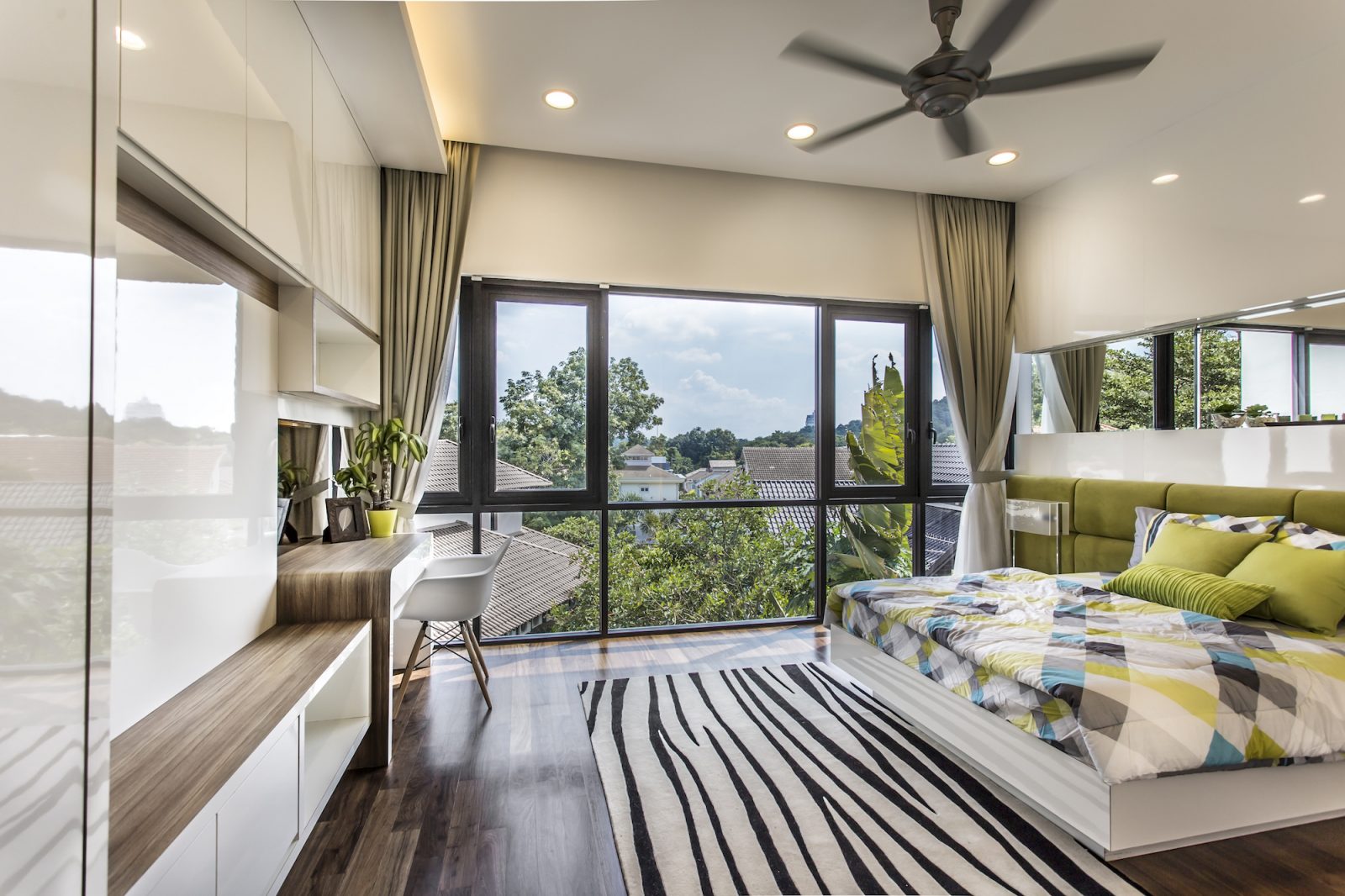 The colours of a space are probably one that has the biggest impact in the room. It's either soft, vibrant, dreamy or bold! A fresh green colour would definitely brighten up space with some built-in furniture.
Overall, the key to making this bedroom look alive is having more natural light from the windows. It's a very well balanced nature-based colour palette for the bedroom.
12. Add some luxurious yet classic feel to the room by installing wainscoting detailing on the wall.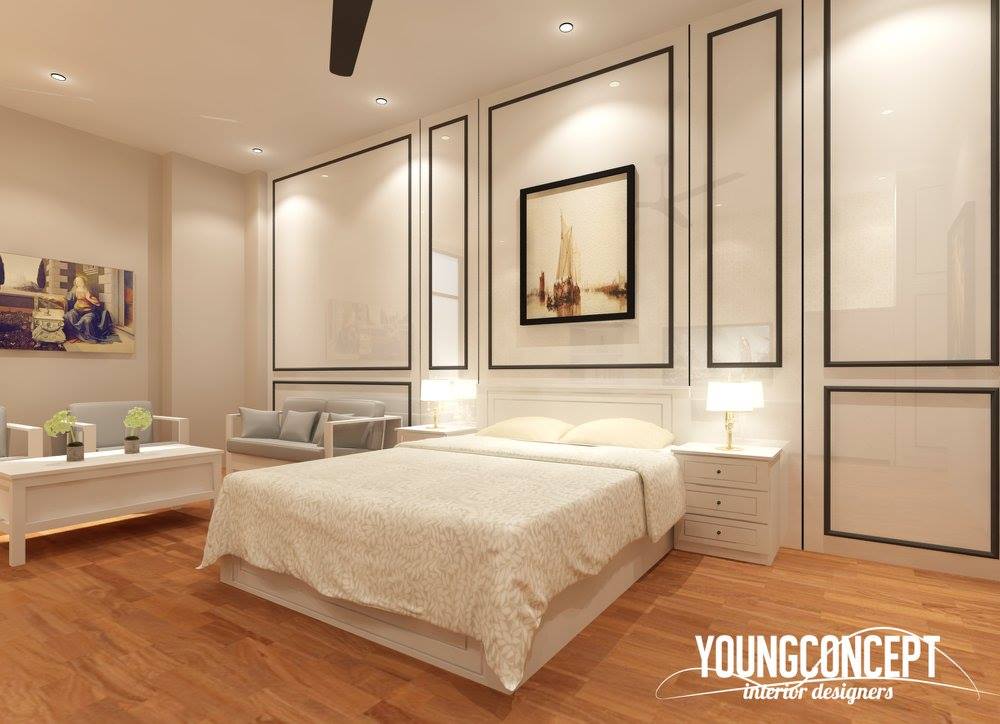 Wainscoting wall started back in the early 1300s and especially great for styling bare walls that would look boring. This wainscoting detailing comes with different textures and patterns that you can choose to suit your bedroom. Hence, get yourself a contractor to install a perfectly neat wainscoting wall.
An added pattern to the wall in a room is unique and classy that many would fall in love with.
13. Add a big shaggy rug or wall-to-wall carpet to add a cosy element to the room.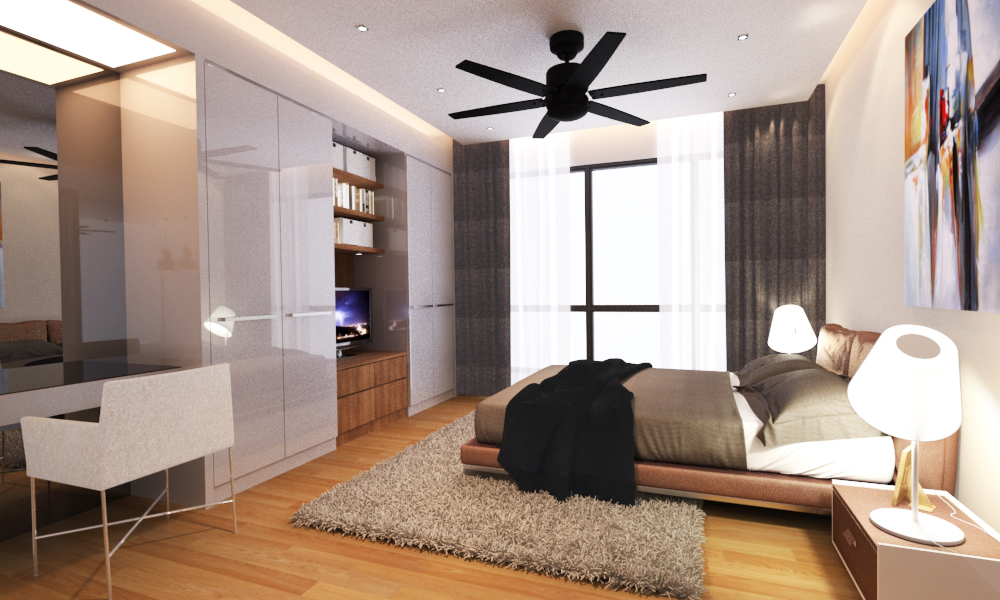 A carpet is a great element to make the room feel cosy. Before purchasing a new carpet, it's important to consider whether the new carpet matches with the pieces of furniture. In order to make the room cosy, pair it with soft neutral colours and some light fixtures along with the shaggy rug!
14. Build a customised area divider that can function as a TV panel as well.
This TV panel as a room divider has been the hottest trend in interior design these days. It's also very functional with its extra space behind the TV for an extra seating area or perhaps a makeup vanity station for the ladies!
Hence, this customised area will now look functional with the TV panel for you to catch up with your favourite TV episodes in your bedroom.
1
5. Hang medium-sized chandeliers to turn the master bedroom into a Presidential Suite.
Who doesn't love a presidential suite in a hotel! But what about having it in your own master bedroom at home? Hang your preferred chandeliers for the ceilings to enhance the bedroom's design statement.
Functionally, a chandelier adds ambient light which helps illuminate the room. Picking a fancy chandelier can be the most attractive decor in the room!
16. Replace the brick wall that separates the bedroom and the ensuite bathroom with a large window.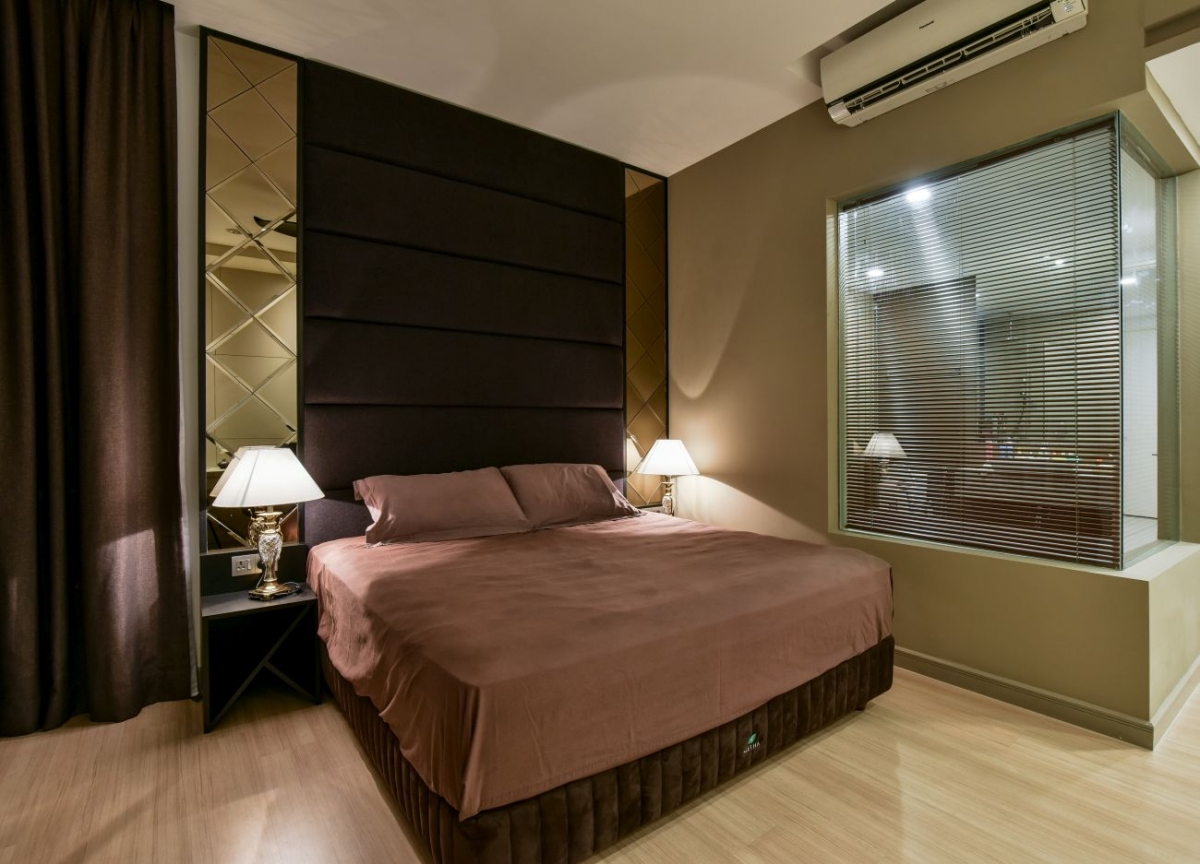 Designing this see-through large window wall that separates the room is a mixture of traditional and modern. Commonly, this design is found in most hotel rooms. You can play with dark colours for the bed frame and curtains for that edgy feel and blend it with some lighter colour flooring or wall paint so that it doesn't look too dark and scary.
17. Use frosted glass or wood panelling to separate the sleeping and lounging area.
Separating the bed area with the lounging area with a frosted glass gives great privacy. You may be creative with this by adding wood panelling around the glass. Hence, this special design will not take away your privacy when you sleep while having your partner relaxing in the lounge area!
18. Put your bed on a raised platform with storage space underneath instead of using the usual bedframe.
A platform bed is built with its mattress directly on top of a solid or slatted base. This platform bed with extra storage is way more functional than the usual bedframe as it helps you store items neatly. However, this minimal wood design will not look plain with an amazing wall art.
19. Order a customised over-the-bed table that matches with the overall theme of your bedroom.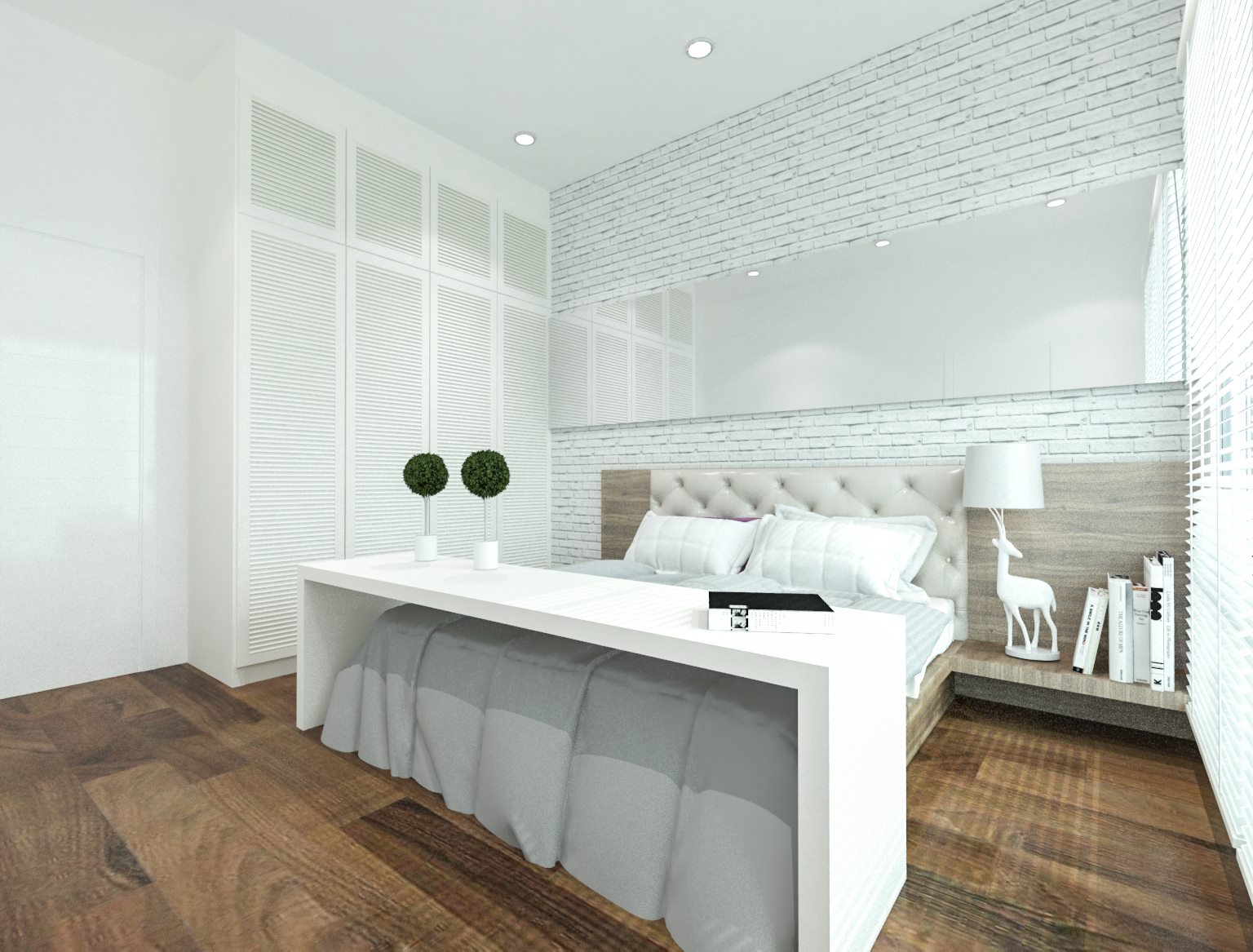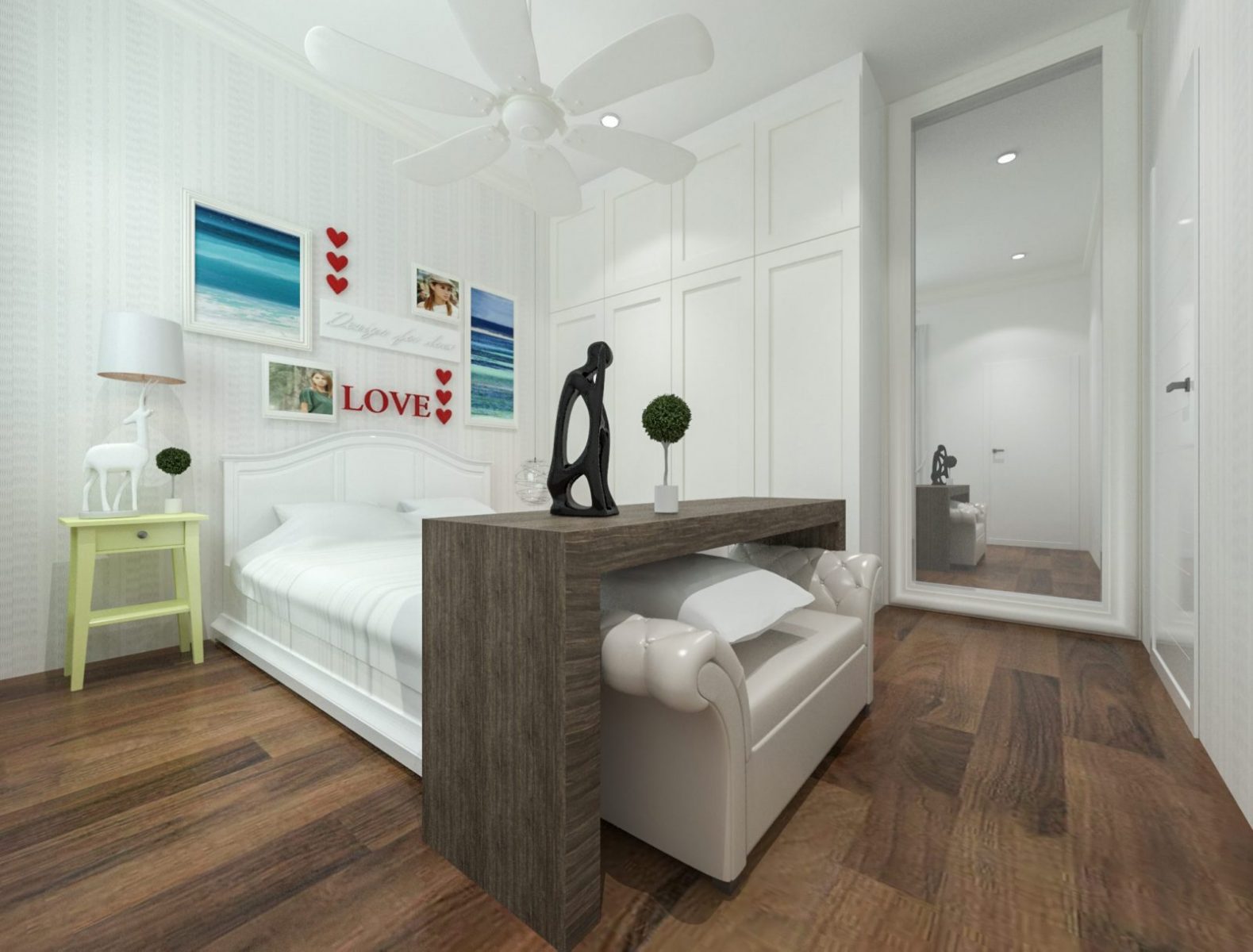 A customised over-the-bed table is brilliant for the bedroom. You can decorate it with artificial plants and decorative item on the top. Perhaps, opt for an all-white room colour for a more spacious and modern look to match better.
Additional wood flooring would be perfect for the style of the room.
20. Add a built-in mini-bar complete with a mini fridge and coffee-making facilities.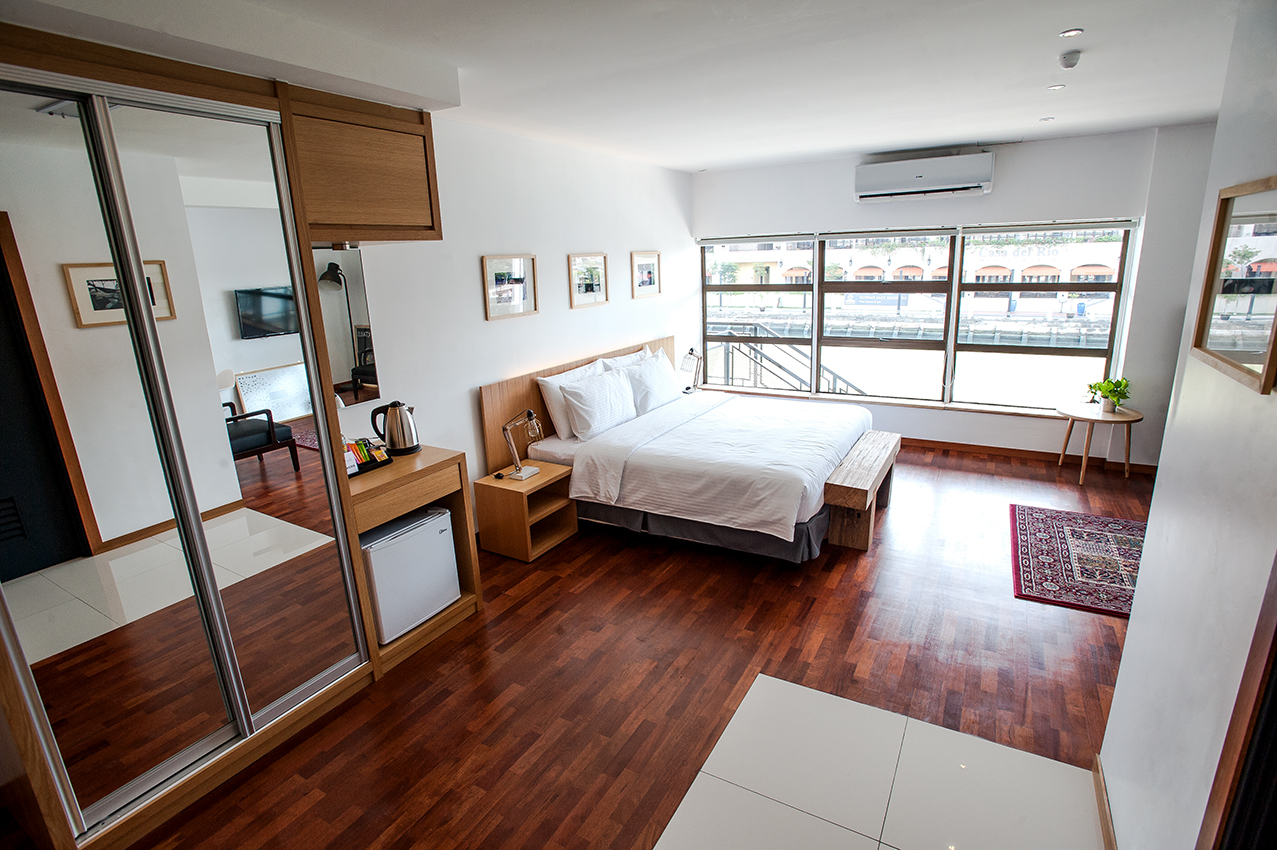 If you like to keep yourself entertained then put a built-in cabinet to store the mini-fridge to make it look organised. This mini-bar in bedroom style is commonly found in most hotel rooms!
Once you've set up your mini-bar, complement it with a fancy server and a variety of glasses for all types of beverages that you would prefer.
Want to create any of these bedroom design ideas in your home?
Transform Your Regular Bedroom Into A Hotel Suite
Finding the best interior designer near you has never been easier with Recommend.my.
Simply share with us your preferences and requirements through our online request form and we will get back to you in less than two hours with more than one quotation for free!