Who are the best interior designers, renovation companies, residential architects and landscaping firms in Malaysia? Get ready to find out!
The Recommend.my 'Best of 2019' Awards recognises and celebrates the best service providers on our platform who set new standards and push boundaries in Interior Design, Renovation, Landscaping and Residential Architecture.
Nominate your company for this award
Would you like recognition for your completed projects in 2019 from categories such as interior design, renovation, residential architecture or landscaping? If your answer is 'yes', you should definitely take part in our awards. Send it to us!
All shortlisted entrants and their projects will receive recognition via a range of social media channels throughout the duration of our awards and possible direct quote requests.
Entry submissions for the 2019 awards open on 10th December 2019. Final entry submissions close 31st January 2020. Winners will be announced on 27th March 2020.

Categories
There are four primary categories, including 'Best interior design project', 'Best renovation project', 'Best landscaping project' and 'Best residential architecture project'. All submissions will be boosted on Facebook throughout the award duration for marketing purposes.
Eligibility
To enter, choose the categories most suited for your project. Projects may be entered into more than one category where relevant. However, please note that each submission will require a separate entry fee as stated below:
Registration
Regular registration
(Deadline: 31st January 2020)
First submission: 250 Credits
Subsequent submission: 100 credits
Why join our awards?
Have you always wanted to earn a reputation for your services by showcasing your completed projects? Want your brand to be seen on a platform with over 120,000+ followers across our social media channels to grow your community? If you said 'yes' to all above, then you should definitely take part in this award to gain long-term exposure for your business!
How does it work?
Shortlisted project submissions will be compiled into individual Facebook posts where our team will help you curate its content by describing the completed works according to the details we receive via our submission form. Next, we will help you boost your post to reach maximum engagement so you can reduce your marketing costs. All shortlisted entrants will also receive a screenshot of the album's performance data once the campaign period has ended. (See sample below). Every submission will entitle you to receive direct customer requests.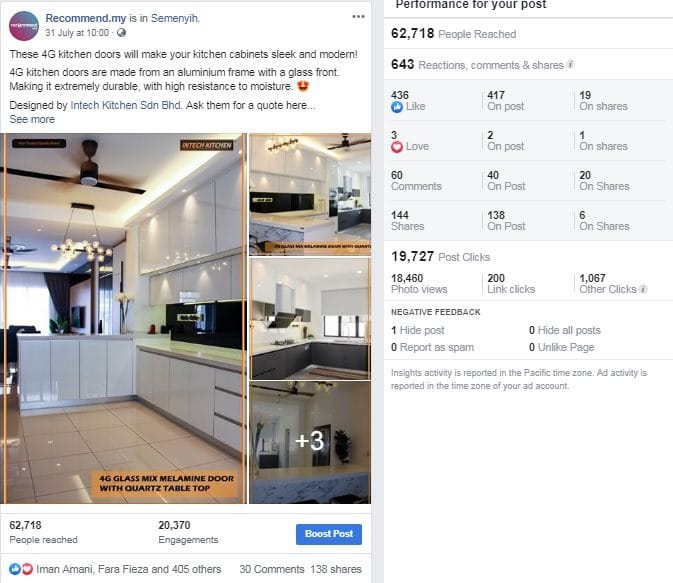 Prize categories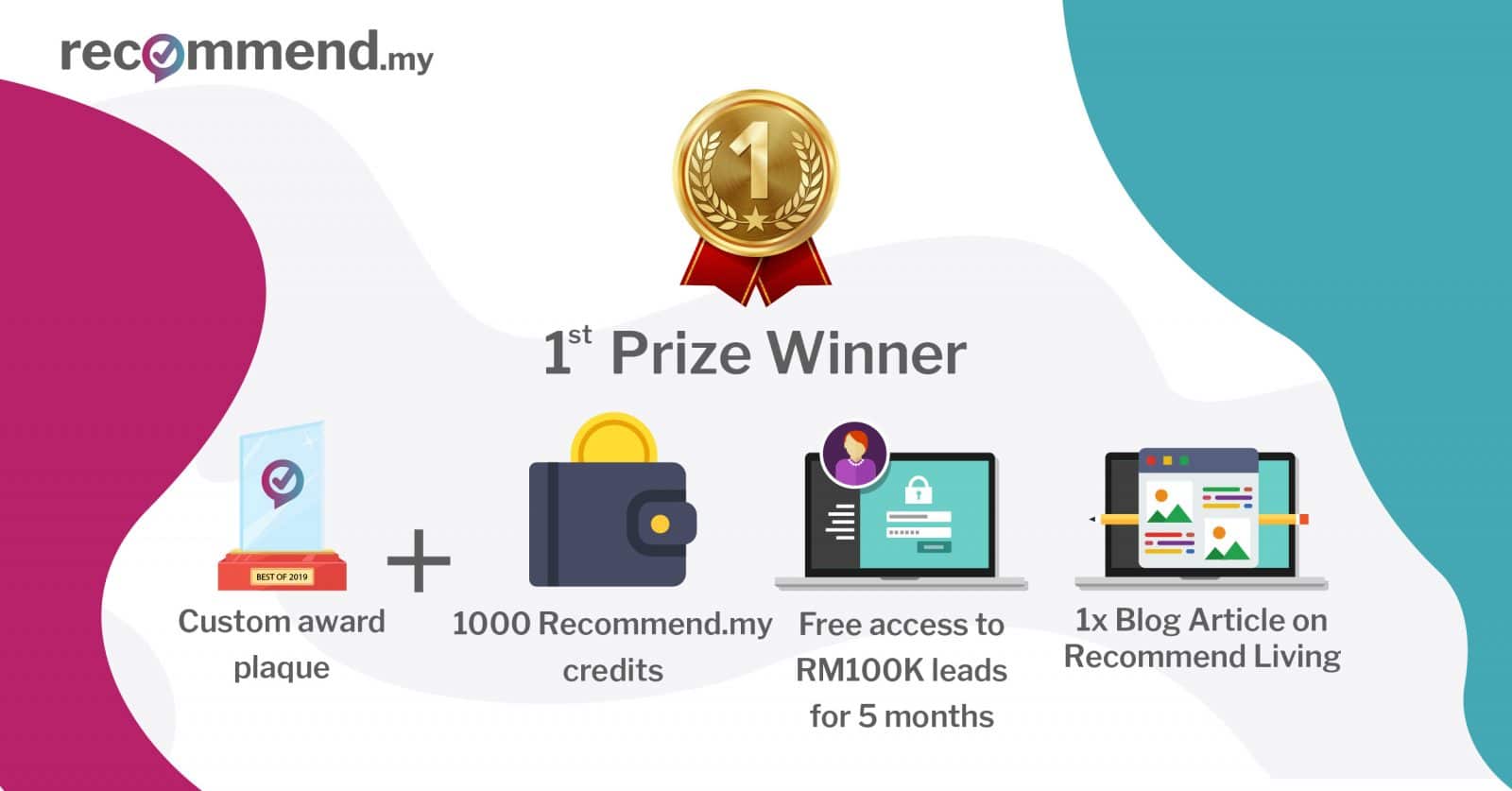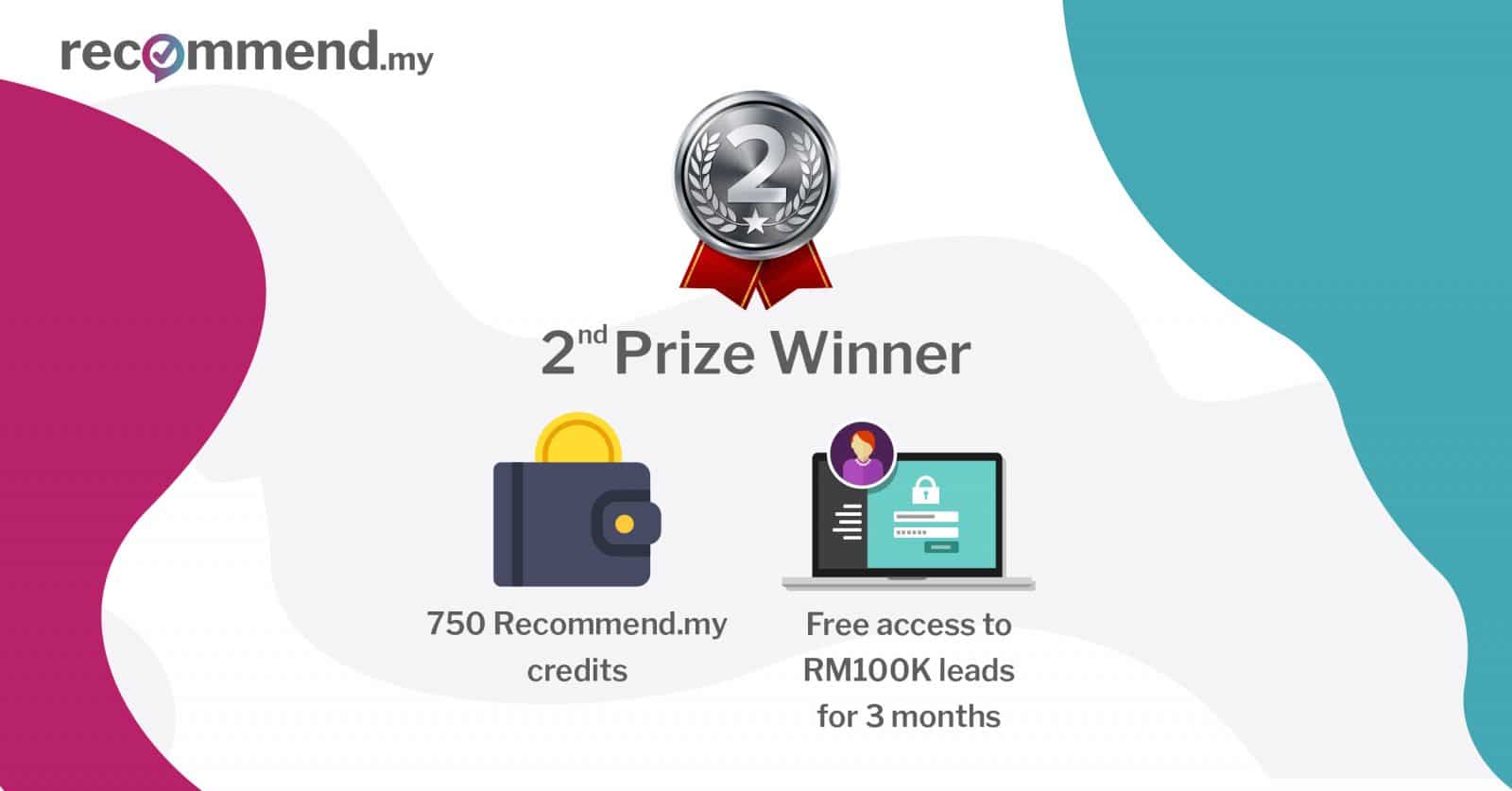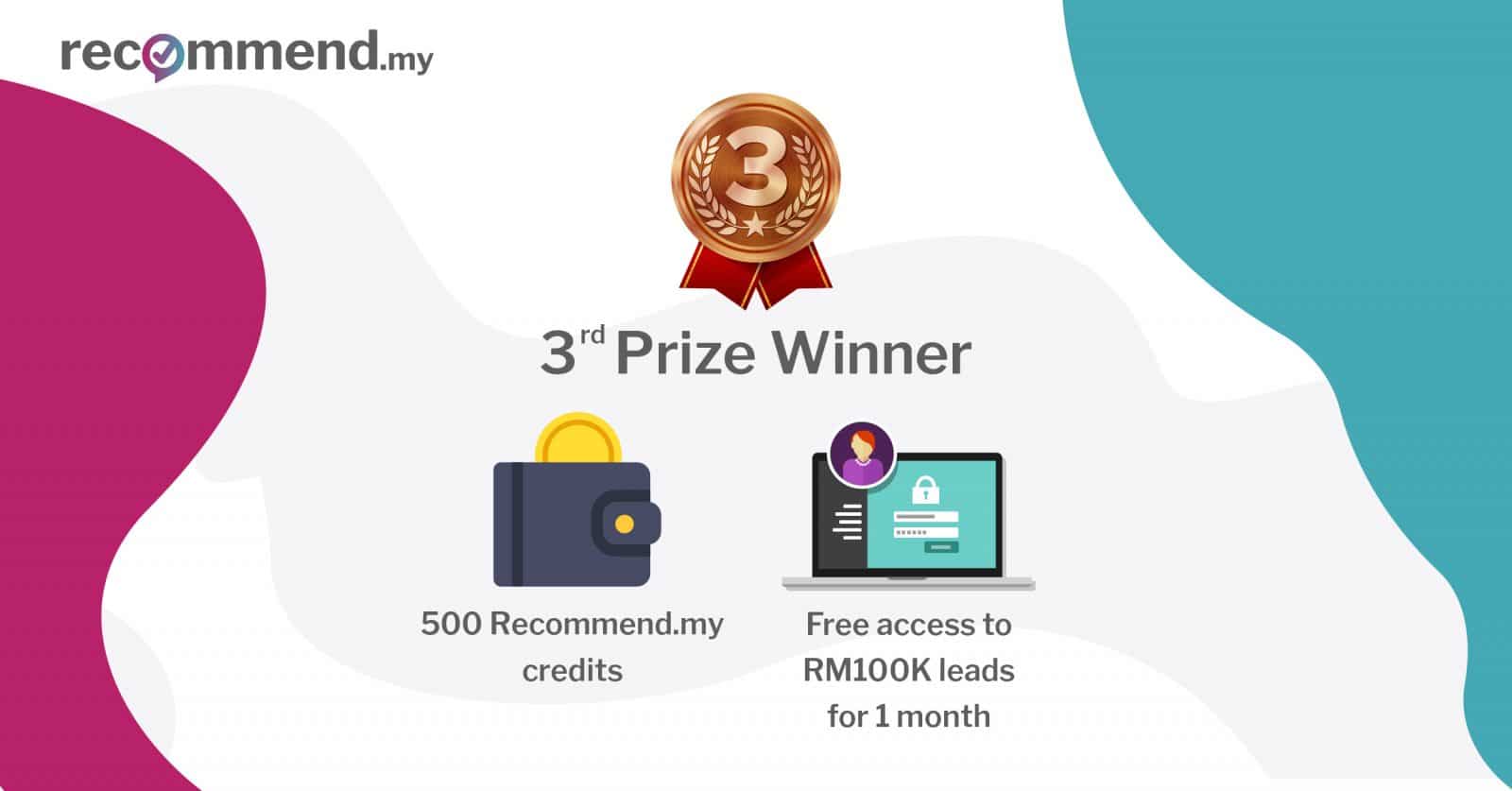 Category

Award

Gold x 1 winner for each category

1000 Recommend.my credits
Access to RM100K leads for 5 months
Digital achievement badge (Gold)
Featured blog article on Recommend Living

Silver x 1 winner for each category

750 Recommend.my credits
Access to RM100K leads for 3 months
Digital achievement badge (Silver)
Featured blog article on Recommend Living

Bronze x 1 winner for each category

500 Recommend.my credits
Access to RM100K leads for 1 month
Digital achievement badge (Bronze)
Featured blog article on Recommend Living
Terms and conditions
1. All entries must have a minimum of three (3) high-resolution photos to be eligible as a single entry.
2. All required image files should be in JPEG format ONLY.
3. All shortlisted entries will be promoted via Recommend.my's Facebook and Instagram accounts.
4. The final date of entry submission is 31 January 2020 (Friday).
5. Winners will be revealed on our Facebook page on 27 March 2020 (Friday) based on the total amount of likes for each album category tabulated at the end of the campaign period.
6. Each winner is entitled to a maximum of 1 award per category.
7. Recommend.my reserves the right to amend the terms and conditions without prior notice.