When the lockdowns started, SL from Taman Tun found it difficult to cope with juggling work-from-home and kids.
"I'm either chasing the kids around the house when they should be attending online class. Or they keep talking to me during my work calls when they don't have class. It's a nightmare. I'm not even at 50% productivity", she explained.
SL is not alone in feeling this way. As the pandemic in Malaysia continues on, so has the stress levels of its rakyat who have been stuck working from home for more than a year. Or worse, losing their jobs or having their salary cut.
Lockdowns taking their toll on health
Being stuck at home means that most of us are focused on work almost all the time, with no off switch. For young parents, they also have to juggle with childcare or home-based learning.
As a result, many of us struggle to find time to prepare healthy, home-cooked meals during the week. We barely have time to take our meal breaks at all! And ordering from delivery platforms every day may not be a sustainable solution.
"I can't tapau from Grab or FoodPanda everyday as it becomes too expensive. And if I want to cook, I need to head to the market or supermarket to get fresh produce. But I'm worried about the crowds."

SL from Taman Tun Dr. Ismail on the challenges in feeding her family as COVID-19 cases kept rising in Klang Valley
Leave the meal planning to someone else
Thankfully, SL was able to cross meal planning off her list by signing up for a weekday meal plan from a home catering service near her house.
Home catering services provide home-cooked meals at affordable prices for the entire family. And by signing up for a 10-day plan, it meant that SL could stop worrying about what to cook for the next 2 weeks.
With the meal plan, she received a healthy, home-cooked dinner delivered to her door every evening, consisting of a few dishes and rice.
"On Monday, I got sweet garlic chicken with stir fried yau mak, and Japanese taufu with minced chicken. The next day, it was black pepper prawn, mixed vegetables and tomato fried eggs. Every day was something different."

SL on the variety of dishes deliver to her home every day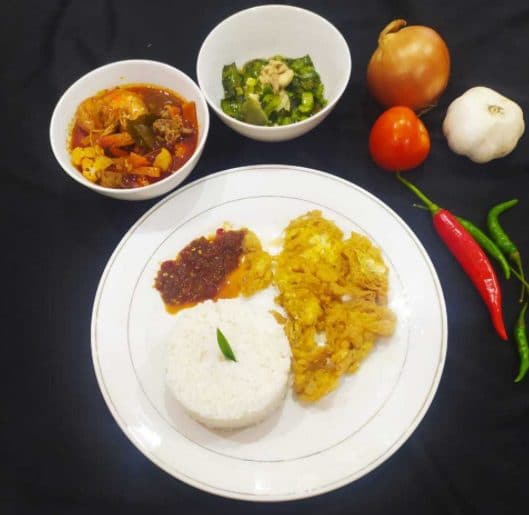 Home-cooked food delivery to your doorstep
Getting home-cooked food delivery for the entire work week is a great way to make sure everyone in your household is getting a balanced diet, with lots of variety in dishes.
By getting a 10 or 20-day weekday meal plan, for example, you also enjoy greater savings overall, and avoid costly peak-time surge pricing on food platforms. You also save time cooking and avoid going to crowded markets for groceries.
Recommend.my offers a variety of home catering menus on its website as part of its neighbourhood services.
"For the last 7 years, we have helped Malaysians find the right vendors for anything they need for their homes, such as renovations, plumbers, home cleaning and aircon servicing. Now we are pleased to add home-cooked food to our list of services."

Jes Min Lua, founder of Recommend.my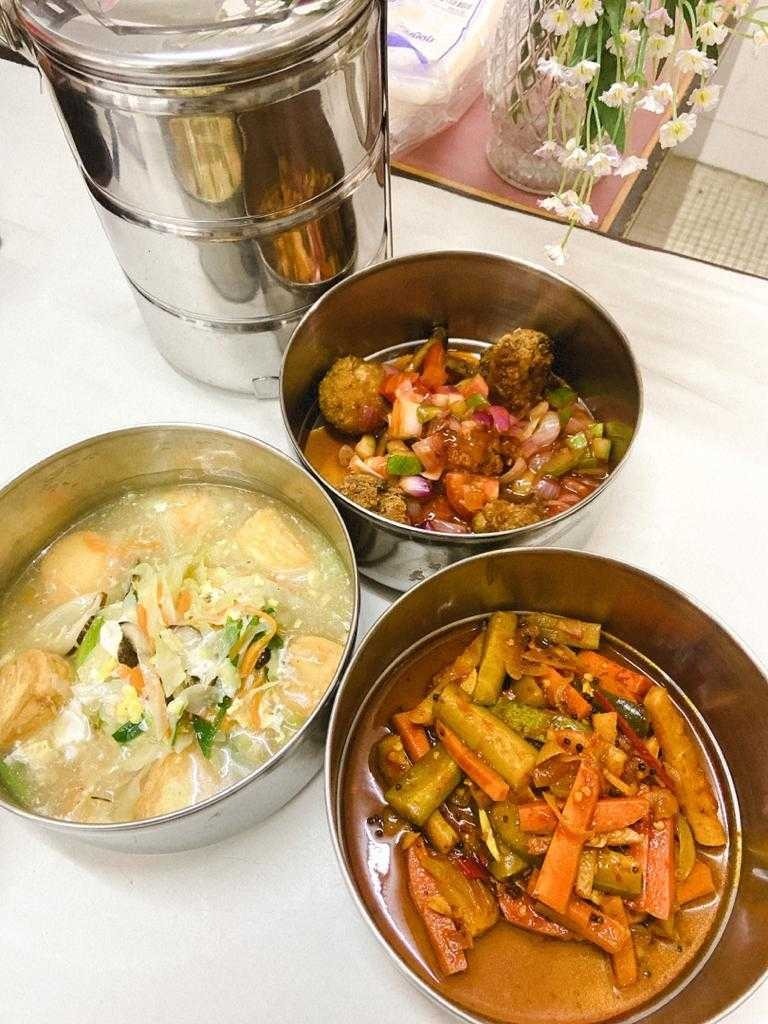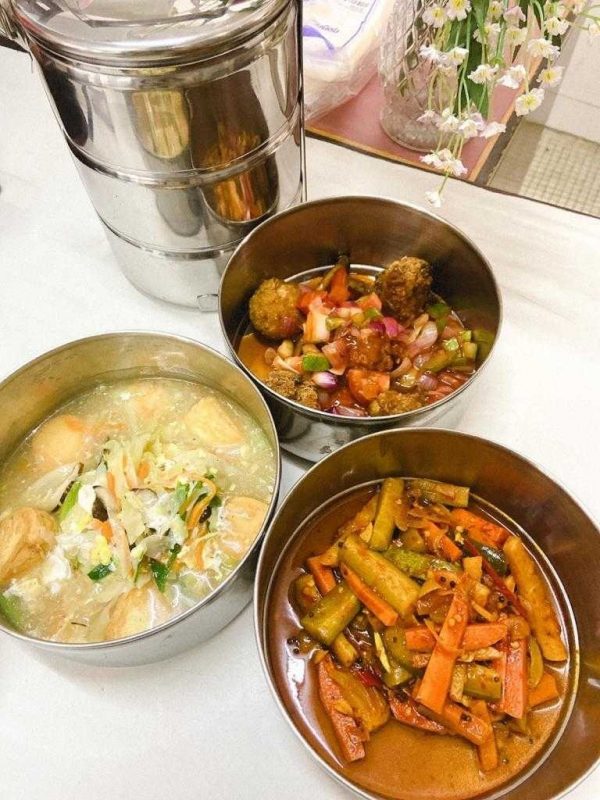 Why order home catering from Recommend.my
Customers who buy home-cooked meal plans from Recommend.my will enjoy the following:
Healthier and MSG-free options
We have partnered with kitchens that focus on delivering fresh, healthy meals that are tasty yet affordable. This creates a wide selection of dishes that change every day, so you never get bored. You can take your pick from Local and Western meals, with MSG-free and halal options.
For example, our meal plans include dishes such as:
Pongteh chicken with potatoes + French beans and carrot + Fried loh bak
Chicken chop with black pepper sauce, fries and coleslaw
Nasi minyak + Ayam masak kurma + Telur dadar + Acar jelatah
Near you
We are currently operating in Klang Valley only. But, as we sign up more and more partners, you will be able to choose from kitchens that are near to you for free delivery. This also ensures that your food is freshly prepared when it reaches your door.
Prepared in certified kitchens
Our vendors have undergone certification and training in food safety that is approved by the Malaysia Ministry of Health (KKM).
Strict adherence to COVID SOP
Kitchen staff follow Ministry of Health standard operating procedures with regards to COVID-19 safety, including wearing masks and gloves, regular hand washing, and social distancing. As the vaccination drive continues, we will also track which kitchens have fully-vaccinated staff.
Contactless payment
You can pay for your catered meal plans using contactless payment. We accept popular online payments including credit card, GrabPay, Boost, as well as online banking (e.g. Maybank2U, RHBOnline, CIMB).
Support your community
By purchasing a 5, 10, 15 or 20 day meal plan from our catering vendors, you also provide a valuable source of income to them. Many of our vendors have seen their income drop, since they no longer have big events to cater.
Your daily meals, settled
Enjoy fresh, affordable home-cooked food for your whole family, delivered to your door every day. Take a look at all the meal plans available from our caterers!