A beautiful cake makes a great centre piece for any party or wedding.
And when regular store-bought cakes don't fit your party/wedding theme, there are lots of bakers in Singapore who can create a custom-designed cake for you.
A custom-made cake baker will design a cake to your exact specifications, something that bakeries and cafes don't focus on.
For example, if your child loves an obscure cartoon character that cannot be found in any bakery, they can make it for you.
But how much does a custom-made cake cost in Singapore?
Also known as theme cakes, custom-designed cakes are typically more expensive compared to what you can buy in the store.
This is because they are made to order, and are usually one-of-a-kind designs.
We get lots of requests for custom-made cakes at Recommend.sg. But sometimes, the expected budget is far too low to be achievable.
For example, don't expect to get a two-tier fondant birthday cake to feed 60 people, and expect to pay SGD90. That's SGD1.50 per "slice", which is simply not possible.
To understand exactly why custom-made cakes are more expensive that store-bought cakes, consider these factors:
1. Creativity and Design in Custom Cakes
The keyword here is "custom". When you order a custom cake design, you are asking for a cake that is created by hand, to meet your exact specifications. That takes time and a great deal of creativity.
The baker may need to meet you to discuss ideas, and even if you sent your baker a photo and said "please follow this design", the baker will need to figure out the best way to match the photo, and adapt it to your theme.
2. Ingredients used
You might think that a cake is just flour, eggs, sugar and butter; all relatively affordable raw materials.
But a custom-designed cake can contain much more than that. Special creations could include imported ingredients like beetroot, avocado, white chocolate, and other exotic fruits and spices (don't forget the alcohol!)
Many bakers also work with organic ingredients to improve the flavour and quality.
Then there is also the added care in the ingredients that go into making a custom-designed halal cake.
And if you want to feed more people, the amount of ingredients will increase as well. From just four eggs for a regular 1kg cake, a three-tier cake may need as many as 24 eggs, making your custom cake cost way more!
3. Specialised training and tools
Decorating is an art, and any artist needs special tools. We're talking about 12 different rolling pins with different embossing patterns on them. Or 30 different piping tips, and airbrushes. Or gumpaste modelling tools that look more at home in an operating room than a kitchen.
And for all these tools, you need skills to use them. Bakers have built up their expertise over years and years of painstaking dedication. They go for various courses (many overseas) to upgrade their skills, and for every successful cake, they have a long list of failed experiments that never got sold. All to improve their workmanship.
4. Creation time
How much effort actually goes into a cake? With all the time spent with design, shopping for ingredients, mixing, baking, cooling, decorating and delivery, a single cake could take as much as 40 hours to make.
This is unlike a cake you will find in regular bakery. In a bakery, once a design has been created, it is put into production, where it can be made every day. And behind the scenes, there is a huge kitchen operation to churn them out. Such large kitchens can create several cakes a day, with many of them frozen so they can be sold at a later date.
But with custom designs, each cake is made to order. That means that any toppers, fondant layers and special ingredients need to be purchased and prepared specifically for that cake. and can take up to a day to prepare. The more colours there are, the more prep will be needed, too.
Complex toppers can also add a tremendous amount of time to the cake. For example, a single hand-sculpted peony flower could take 4 hours. Yes, it will look awesome, but if you ask for "a bouquet of sculpted roses", prepare for your custom cake cost to increase!
5. Handling and delivery
The bigger a custom-made cake, the harder it is to transport.
Many bakers are skilled artists, but they are usually one-man operations. Without a proper goods van and refrigeration, it can be a huge challenge to deliver your beautiful cake to an outdoor venue.
And if you have ever watched an episode of Cake Boss or Cake Wars, you know how nerve-wracking it can be to move a cake once it is done.
Every baker is holding their breath until the moment it is safely in the client's hands.
At the end of the day, customers want a cake that not only tastes better than anything they can buy at the store, but looks fantastic and unique as well.
A custom-designed cake is perfect for your special occasions, but before you order, think about the design, complexity, and effort that goes into it, and adjust your budget accordingly.
Get cost estimates to make your custom cake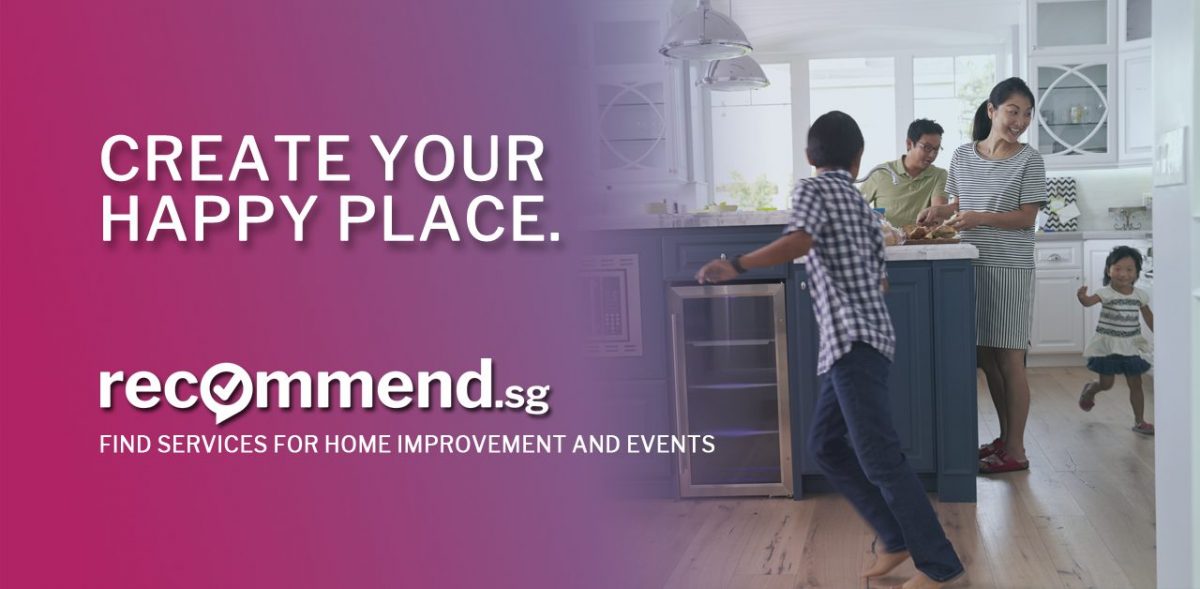 Recommend.sg has listings for top recommended bakers to design a custom-made cake for weddings, parties and corporate events. Tell us what you need to get a cost estimate!
Besides bakers, you can also use Recommend.sg to find recommended events services like photographers, caterer, makeup artists, party planners and more. We have hundreds of recommended service professionals ready to quote you!
"A great platform to find recommendations. Most of the time I rely on word of mouth recommendations for services and Recommend brings this all to my convenience." – Mark Leo
"Photographer quotes and contacts came very quickly, each were fantastic. Finally, I decided on one and couldn't have been happier; professional and excellent" – Praveen Gill