When you step into a kitchen, what is the first thing that catches your eye? The cabinets, of course!
The kitchen cabinet is crucial to any kitchen. It provides loads of storage, and as a worktop for preparing meals.
But, in addition to being highly functional, your kitchen cabinet also determines the overall style of your kitchen.
The biggest impact of your kitchen cabinet design will come from the kitchen cabinet doors and drawer fronts. So, it's important to understand how to choose your kitchen cabinet doors.
Create your own stylish kitchen
Want stylish and practical kitchen cabinets for your kitchen? Submit your requirements and receive free quotes from recommended cabinet contractors.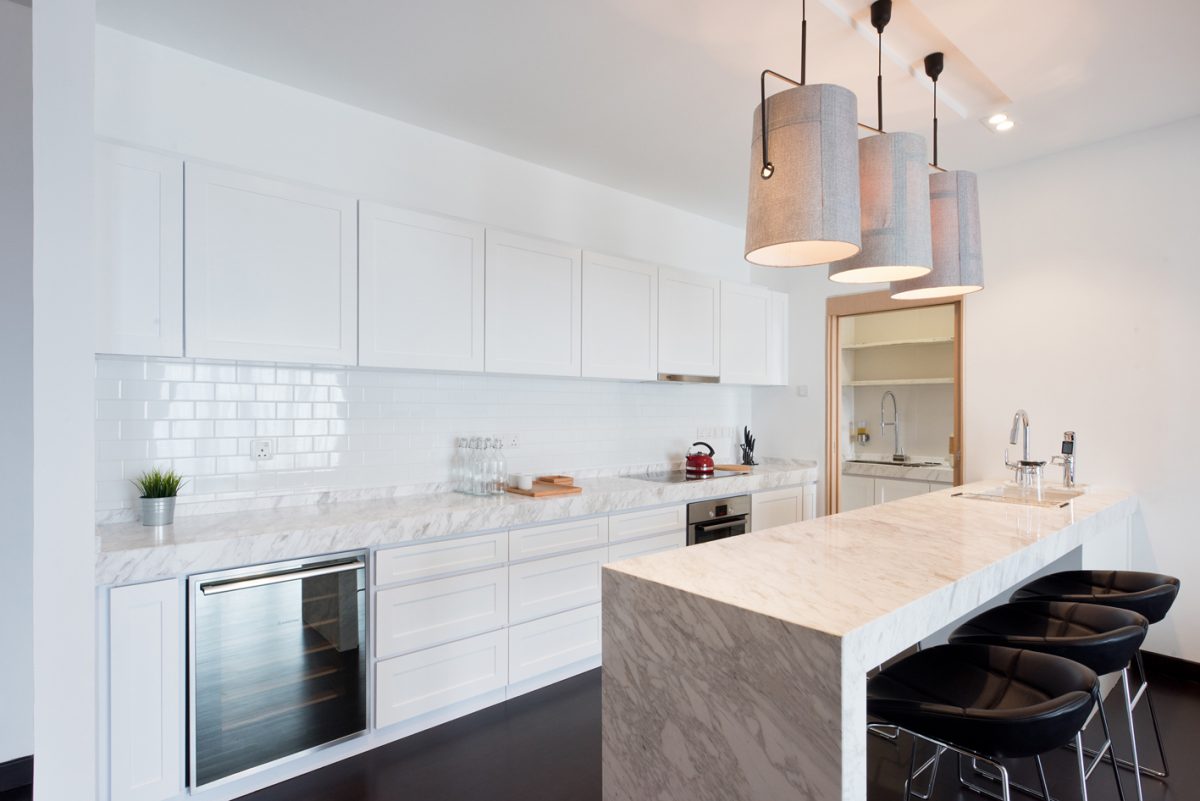 Choosing your kitchen cabinet doors and drawer fronts
Kitchen cabinet doors (or kitchen cupboard doors) and drawer fronts are the most prominent design elements in a kitchen. Therefore, it can be a challenge to choose the right design and materials that suit your taste. The range of kitchen door designs can be staggering.
While your kitchen specialists may recommend suitable materials for you, the design is still very much your own decision based on your personal preference. Our advice below:
Start with the kitchen shelf and drawer layout
The first step to choosing kitchen cabinet doors and drawers is to know how many you need.
For example, do you want more cupboards, shelves or drawers? Do you want open shelves on the wall, and all drawers on the base cabinet frame? How about special "lift-up" cabinet doors at eye level? Or what about cabinet doors with slide-out baskets and trays?
Everyone has their own preference. Many homeowners also like to have a mix of open and closed cabinet shelves, so that they can add some decorative elements to their kitchen.
As a general rule:
Drawers should only be installed at the base cabinets, not the wall cabinets (since you won't be able to look inside them if they are mounted that high)
Go for more drawers instead of cabinets + slide out baskets. You can open the drawers in one motion, compared to opening a cupboard door and then sliding out a tray. In addition, if you forget to slide the tray back in and close the door, you will end up scratching your door
Clear glass doors should only be used on wall cabinets if you have young children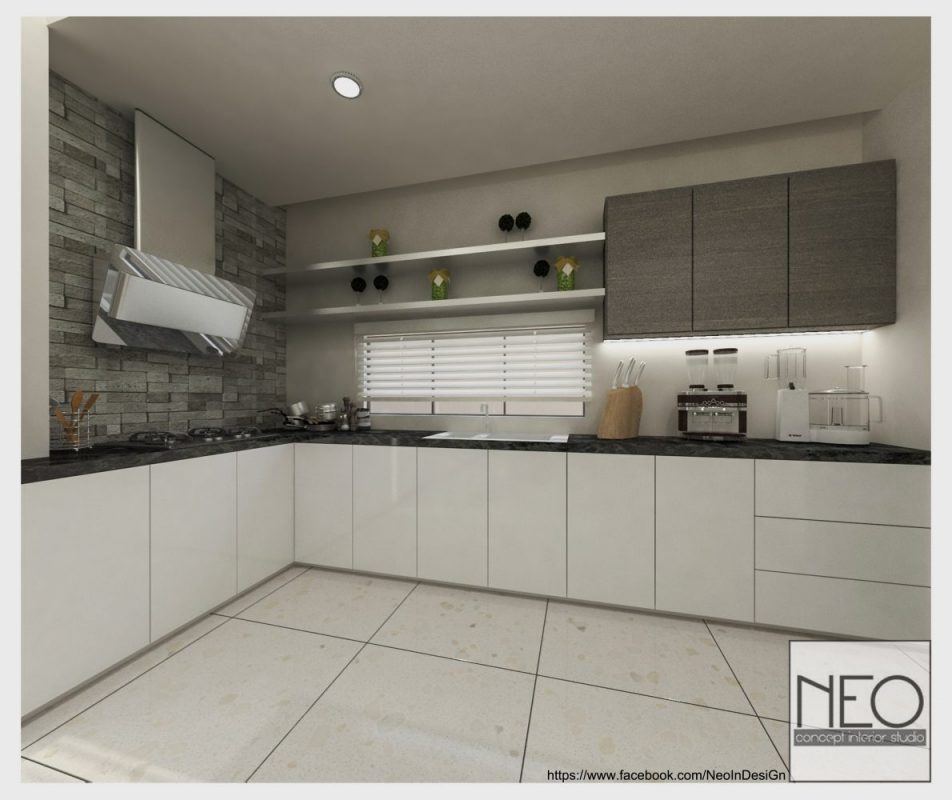 After you have determined the number of doors and drawers, select the door and drawer front designs
The common types of designs for kitchen cabinet doors and drawer fronts:
Flat wooden doors
Metal framed doors with glass or acrylic fronts (also known as 3G or 4G doors)
Louvered
Shaker
Panel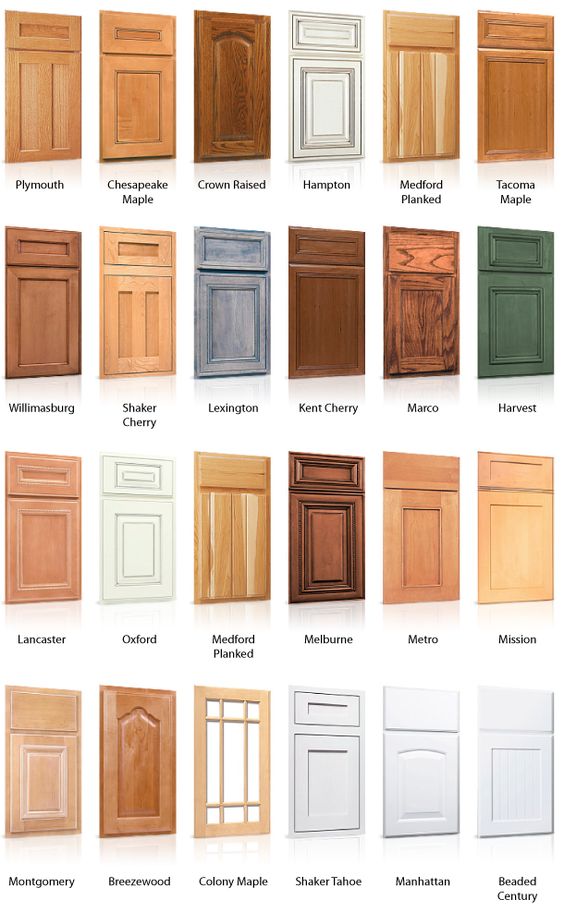 Then move to the cabinet door handles
Depending on the style, you will also need to pick your cabinet door handles. Cabinet handles come in many shapes and sizes, but it's possible to group them into the following:
Knobs – round, oval, or geometric
Pulls – handle, cup, bar, finger, or bail
Flush – magnetic "tik-tak" doors, or a grooved channel running along the height of the door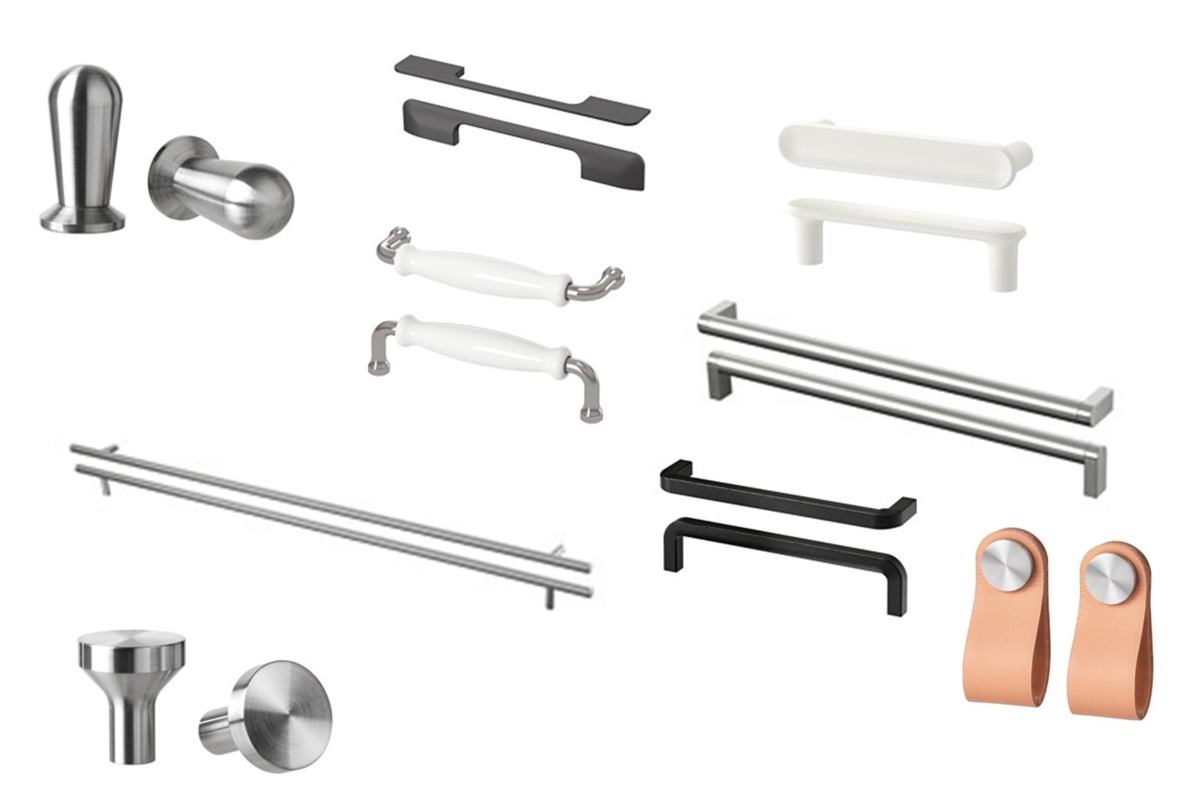 Then select the kitchen door material
Based on your design, your kitchen specialist will provide these materials choices:
For wooden kitchen doors, a choice between melamine or laminated plywood or veneer
For glossy kitchen doors, a choice between glass or acrylic
For the frame, a choice between wood or aluminium frame, or frameless with ABS trim
Door materials are discussed in greater detail below.
Finally, select the choice of hinges
The most popular hinges used in kitchen cabinets in Malaysia are the concealed, or European-style hinges. These are mounted on the inside of the door and the frame, so that the hinges are not visible.
The choice of hinge will also determine how wide the cabinet doors can open, as well as whether you want soft-closing hinges. Common choices are 95 or 100-degree hinge, or 170-degree hinges. More about hidden, or European-style hinges.
Common kitchen door materials
We have written a separate guide to choosing the right materials for kitchen inner frames and carcasses. After choosing the material for your kitchen cabinet frame, you can opt for different materials for the doors and drawer fronts. Typical choices include:
Melamine kitchen doors
Melamine kitchen doors are made of compressed chipboard with an outer layer of melamine (plastic) finishing. If your cabinet frame and inner carcass is made of melamine, chances are your doors will use this material too.
Melamine doors are scratch and abrasion-resistant, and are long lasting with proper care. They can be easily cleaned and maintained.
According to Intech Kitchen Sdn Bhd kitchen planner Jasper Kum, many homeowners choose melamine doors for its affordable price tag. However, he said, this type of material is not suitable for basin areas, where moisture can easily accumulate.
"Melamine doors can expand when it is constantly in contact with water for a long time. For areas with high humidity, we will normally recommend our customers to use other water-resistant doors such as perforated aluminium door for better ventilation" – Jasper Kum, Intech Kitchen
Kum added that homeowners are advised to service these doors every two to three years to ensure that all hinges are in good working condition.
Pros: Affordable; easy to clean and maintain. Lighter than glass doors
Cons: Non-water resistant; joint lines at certain areas.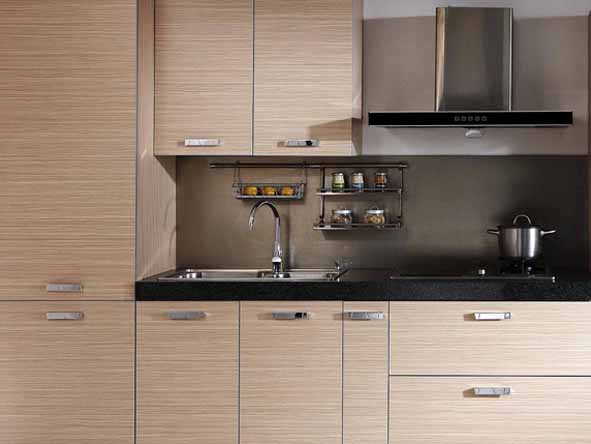 Laminate kitchen doors
Laminate doors are made up of plywood with several layers of resin-impregnated papers that are plastic coated. They are formed into a solid and abrasion-resistant material under very high pressure.
Laminate doors are available in a wide variety of colours and textures, which can look like real wood, stone, or ceramic. This type of material has a high resistance against scratch and moisture. It is also easy to clean and maintain.
However, Kum said, these doors are not recommended to use near high-temperature areas, such as above the cooker hob. "This is because glue is used in the making of laminate doors and it can start to melt in a high temperature environment, which will cause the outer layer to peel," he said.
Pros: Wide selection of textures and designs.
Cons: Slightly more expensive than melamine; joint lines at certain areas; outer layer can peel in a high temperature environment.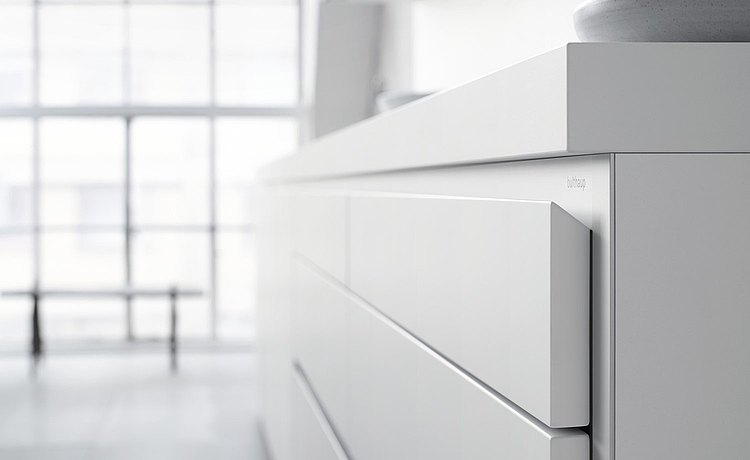 Veneer kitchen doors
A veneer is a paper-thin layer of real wood that is glued to a piece of plywood. This option is popularly used to substitute solid wood as it offers the same natural wood appearance at a much cheaper price than solid wood.
The size and appearance of the veneer are determined by the different processing methods. Since they are made of natural wood, veneers all come in their own unique patterns or textures.
There is also reconstructed veneer, where a piece of wood veneer is stained and pressed to a standard colour and pattern. This is available for homeowners who prefer an identical design for their cabinet doors.
Since it is a natural material, wood veneer can easily get scratched and stained, and discolour if exposed to too much sunlight.
Pros: Natural wood appearance; joint lines are not obvious.
Cons: Expensive; can get stained and scratched easily.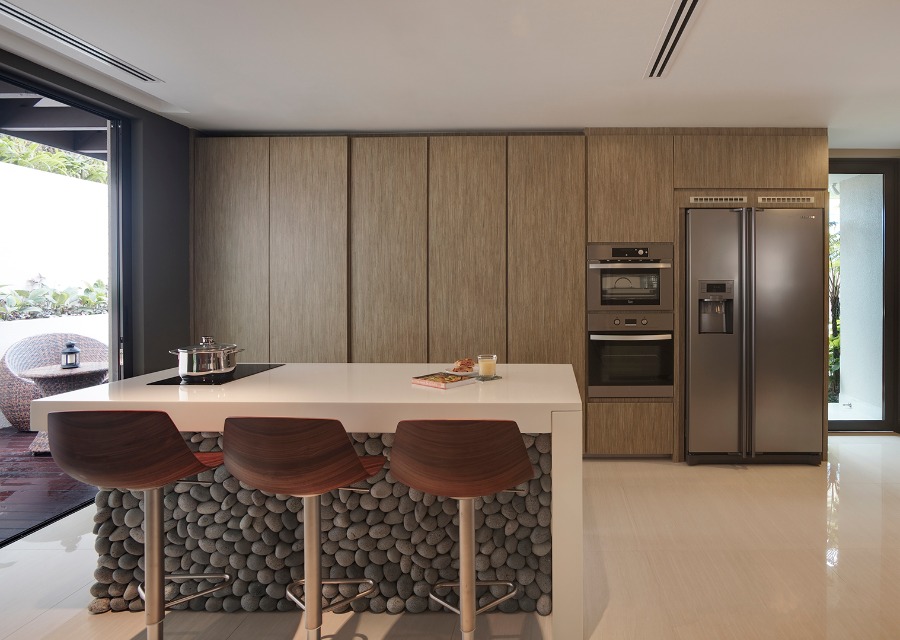 Need an estimate price for your custom kitchen cabinet? You can get a rough estimate for your kitchen cost by using our online kitchen cabinet price calculator
What are 3G glass doors?
If want a glossy appearance for your doors, you can use glass.
3G glass doors are made of spray-painted glass as the front of the door, which is supported by plywood at the back. The "3G" refers to the shape of the frame around the door.
A 3G frame is made of aluminium, with an aluminium channel that runs along the height of the door. This channel serves as the door handle.
3G glass doors are easy to maintain and clean as most stains can be wiped off easily without any scratches. Normal activities in the kitchen will not break the glass material but the edges of these doors may chip from wear and tear.
Pros: Easy maintenance; does not get scratched easily.
Cons: Heavy materials, so strong hinges are needed; thick aluminium frame may appear unsightly.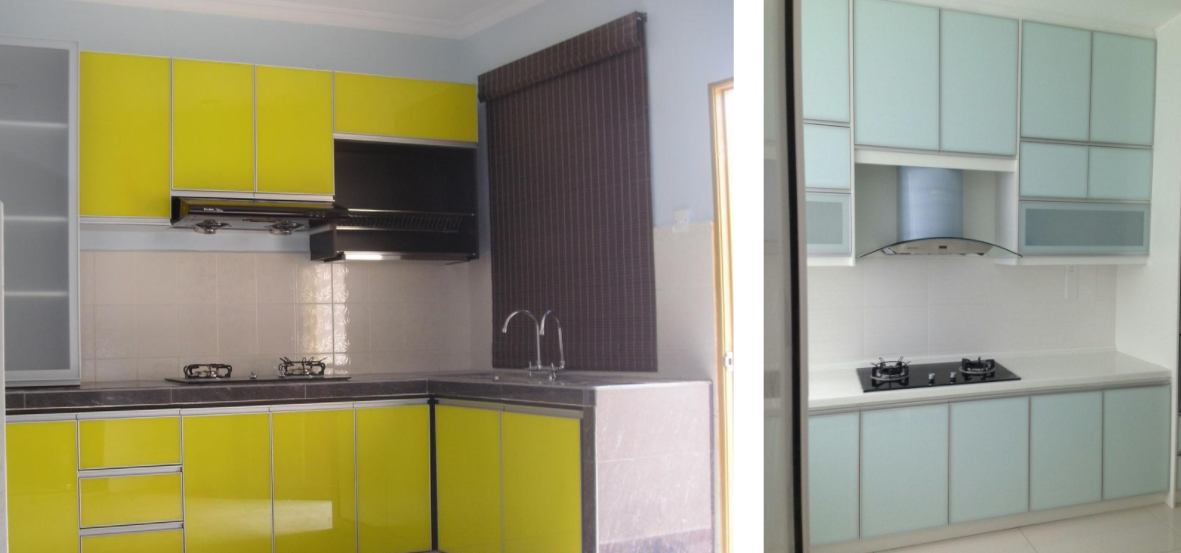 What are 4G glass doors?
4G/5G glass doors are an upgrade to 3G glass doors, featuring a thinner aluminium frame around the glass, and an aluminium handle with a different profile.
These glass doors are currently the most popular choice for Malaysian homeowners who want a glossy cabinet appearance with clean lines and no protruding handles. Especially for those who want a minimalist kitchen, or Scandinavian kitchen design.
It shares many similarities with 3G doors but they come with U-channel handles, and a much thinner edging as well as nicer finishing.
Iiko Concept person-in-charge BT Tey said the main difference between 3G and 4G doors is the frameless appearance of 4G doors.
"From the front view, 4G doors may appear to be frameless but if you take a closer look from the side, you will see the aluminium frame that supports the door structure," she said.
What are 5G kitchen cabinets?
Although the definition for 5G kitchen cabinets remains unclear, there seems to be a similarity between 4G and 5G kitchen cabinets. According to Intech Kitchen Sdn.Bhd's kitchen planner, Jasper Kum, he notes that 5G glass doors are no different than 4G glass doors as different names could be used to identify the addition of cabinet attachments or colour differences.
Pros: Easy to maintain; scratch-resistant; the frame and handle are slightly thinner and nicer compared to 3G glass doors.
Cons: Heavy material, so strong hinges are needed.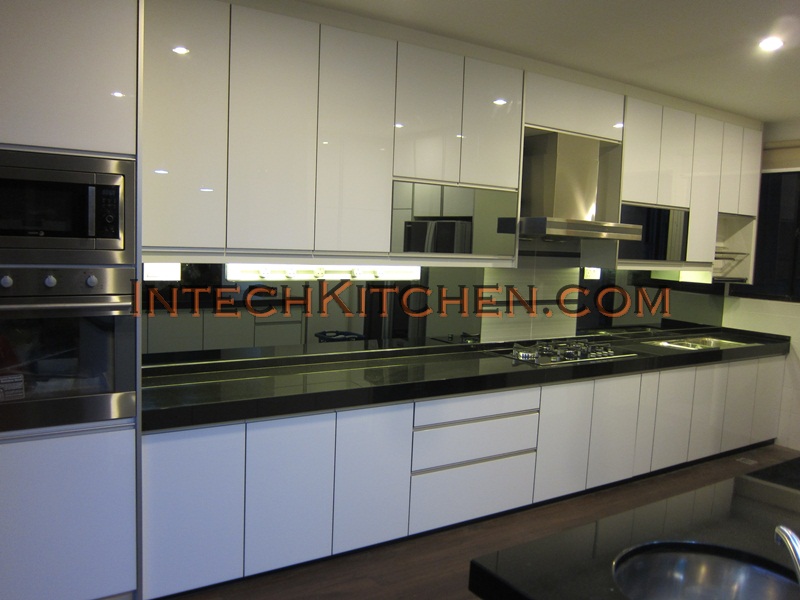 Acrylic door (with optional 3G/4G frame)
Instead of using glass as the door front, you can choose to go with acrylic as a more affordable option.
Acrylic is composed of a non-toxic glass-like plastic known as poly (methyl) methacrylate (PMMA). It offers a perfectly smooth texture with a highly reflective high-gloss appearance.
There are two types of acrylic doors – thick acrylic and thin acrylic, which are available in sheets of plastic-like material in a wide range of solid colours.
Acrylic doors are half as heavy as glass door and will not break into pieces.
Both thick and thin acrylics are manufactured in different ways. Thick acrylic is glued onto a piece of wood and its finished product has very obvious joint lines. Meanwhile, thin acrylic is laminated onto the wood through a high-pressure machine. The outcome of this method is a nice and smooth finishing without any joint line. It is so perfect looking that it can almost pass off as spray-painted material.
According to Tey, there are many choices of acrylic doors can be made. Some homeowners may prefer the 3G-style aluminium frames for added strength, while some may go for 4G frames for cleaner appearance. In fact, you can even do away with the frame, and use acrylic on the door front, as well as on the door edges.
"It is up to the clients' preference, but those with a 3G or 4G frame provides an extra layer of protection against wear and tear," she said.
Pros: Water-resistant; easy to maintain and clean; available in a wide range of colours.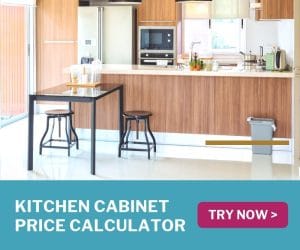 Cons: Fingerprints, dust and stains can be easily spotted on its glossy surface; easily scratched; colour-shading differences if owners were to replace doors of the same hue years later.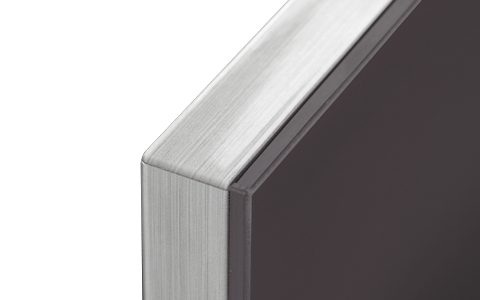 Clear or frosted glass door with wooden or metal frame
Clear glass doors allows homeowners to display items in the cabinet without having to worry about dust.
Tempered glass is recommended for this kind of cabinet door, as tempered glass will shatter into small pieces instead of big shards, which can be dangerous.
Do take note that glass is a heavy material and it should be installed with good hinges that can hold its weight.
Pros: Can be used as display cabinet without having any dust issue.
Cons: Can easily break and may not be suitable for families with young children.
Conclusion
Your choice of kitchen doors and drawers will determine the overall look of your kitchen. That's because the front of your cabinets are the first thing that people see when they step into your kitchen.
Before choosing the type of material for your kitchen doors and drawer fronts, you will need to know how many cabinets you want to cover with doors, or leave open, or turn into drawers. Then, you can decide on the types of handles and hinges you want.
Based on your choices, a kitchen specialist will be able to offer different materials. Each materials has pros and cons in terms of appearance and durability, and will affect final price.
Create your own stylish kitchen
Want stylish and practical kitchen cabinets for your kitchen? Submit your requirements and receive free quotes from recommended cabinet contractors.