Did you know that the air inside your home could be more polluted than outdoor? People are always concerned about air pollution which is a by-product of irresponsible open burning and smokes released by factories. But how many of us are concerned or even AWARE about polluted air at home?
Dust particles, flakes from old paintwork (with lead content), cigarette smoke, and toxic aerosol household sprays are among the most common air pollutants at home. Those with asthma and allergy problems will have trouble maintaining their health if the air quality is poor, commonly finding themselves feeling sick or lethargic.
In order to create a cleaner living environment for your family, here are some easy steps to follow:
1) Use an air purifier 
An air purifier and/or air dehumidifier are some of the best machines that can help to improve the quality of the indoor air. 
An air purifier works as a machine that circulates and filters the air inside the room through an air or water-based filter. Smokes, dust and other air-borne pollutants will be trapped on the filter and cleaner air will be released.
An air dehumidifier, on the other hand, absorbs moisture in the air and decreases the humidity level of the room. Indirectly the process will also eliminate mold, mildew, and germs that need moisture to survive and breed.
Certain machines may come with an additional function  such as an aroma diffuser as well. Aroma diffuser has a similar function as an air freshener, which is to give a pleasant smell to the area. You can add aromatherapy or scented oil that promotes health benefits into the aroma diffuser. For instance, adding a few drops of tea tree and eucalyptus oil into the area diffuser would help those with the flu to breathe easily and clear their blocked nose.
The price range for an air purifier or air dehumidifier suitable for home use is between RM350 to RM900. Regardless which machine you may decide to invest on, make sure the machine will be able to cover the area effectively.

2) Regular air-conditioner (AC) cleaning and servicing
If you remember your AC guy nagging you to service your unit every few months, he's not just saying that to get your business again. True to form, your AC unit must be serviced every three to six months, depending on the usage level. Over time, dust and mildew that builds up inside the unit will pollute the air with bacteria and germs.
It's best to spare an hour or two during the weekend to do a quick check on your AC filters. If you are using the usual wall-mounted AC system, you can just open the lid and take out the filters. Vacuum the filter or wash it thoroughly under running water and leave it to dry before putting it back on.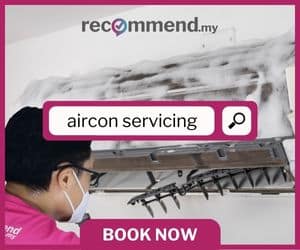 However, it is always best to hire an AC expert to do regular maintenance and cleaning. Besides making sure the filters are cleaned, they would be able to inspect on any wear-and-tear and refill the refrigerant gas as well.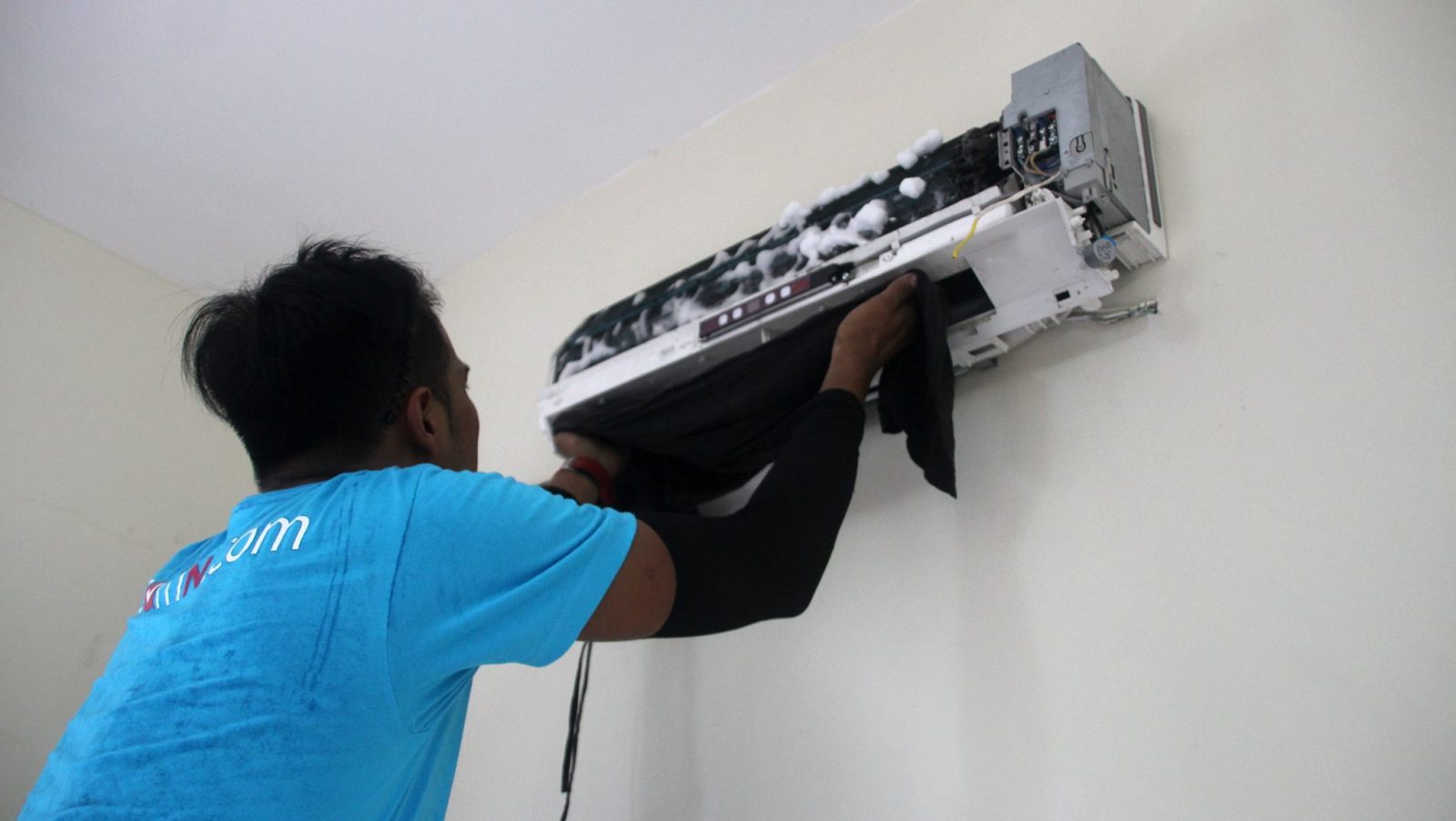 3) Get indoor plants
Having  greenery inside the house is often for decor purposes. There's additional benefits though, as having plants will help in removing volatile organic compounds (VOCs) and acts as a natural air purifier. Plants like English Ivy have the ability to eliminate Formaldehyde while Aloe Vera helps in reducing the amount of Benzene in the air.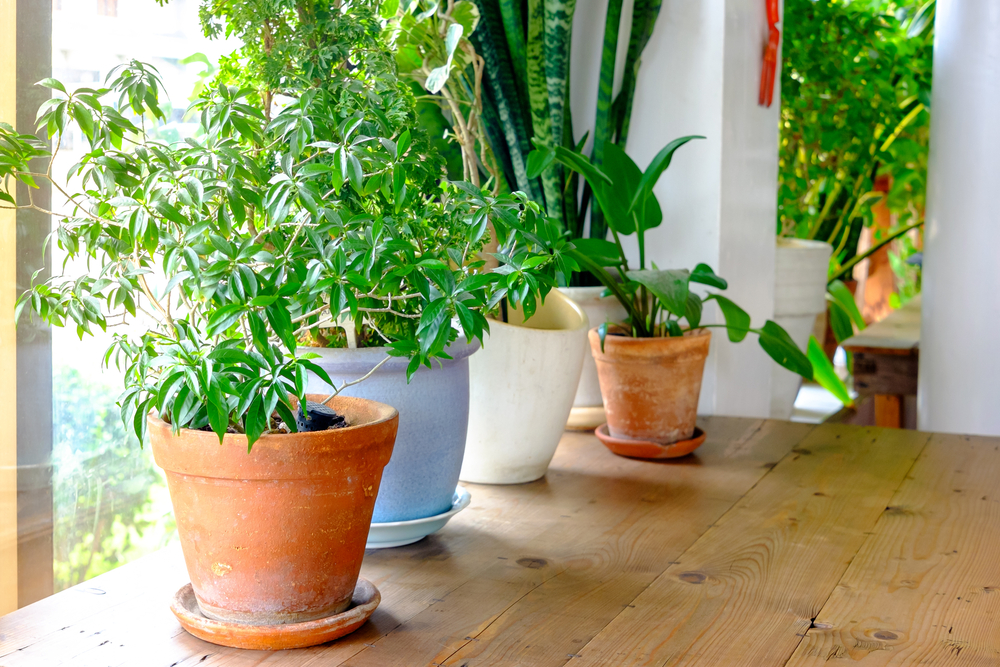 4) No smoking
Just like the way it affects your body, long-term cigarette smoking inside your home can cause irreparable damage. The clinging odor is unpleasant and over time, it lingers in the home which can even reduce the resale value of your home. The secondhand smoke leaves harmful particles in the air which can also affect your pet's health. If smoking inside your home is permitted, have a new house rule. Ask your friends and family with a smoking habit to only smoke at a designated area outside the house. As smoke will roam freely when the wind blows, make sure the nearby doors and windows are closed when people are smoking outside.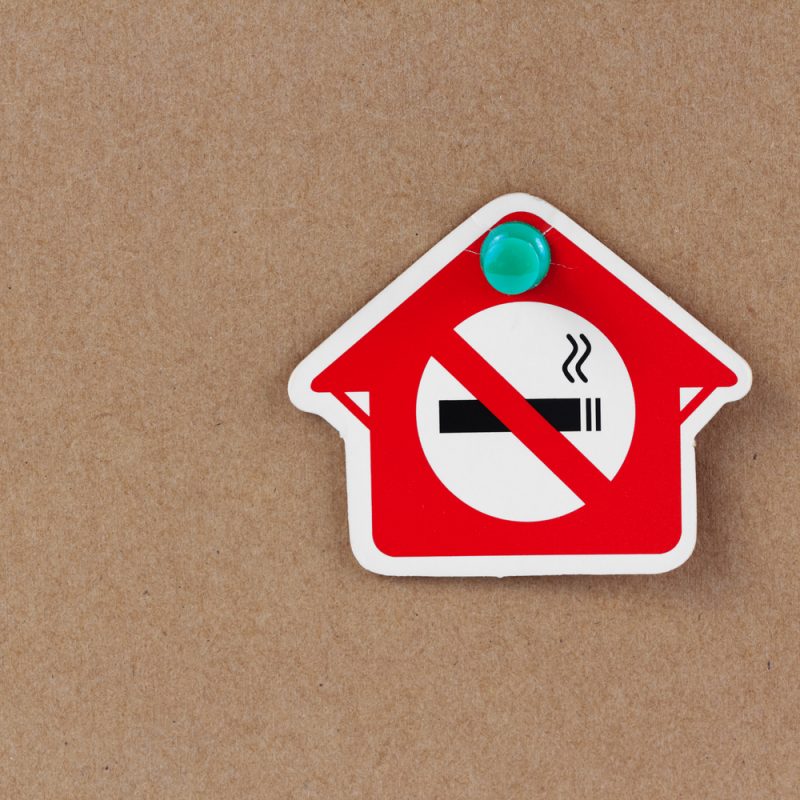 5) Clean carpets, beds and sofas regularly
Fabrics such as beds, carpets and sofas must be cleaning routinely. Regular cleaning of the house such as mopping and sweeping cannot eliminate the dust particles and bacteria build-up that has been embedded deep into the fibres. Carpets are very absorbent because they are made of fabric (either synthetic or natural). It will collect and retain dustmites, dirt, soils and moisture that we carry under our feet and pet's paws. If proper cleaning efforts are not being done, the air will continue to get polluted, eventually leaving an unpleasant smell, which is also a signal of a decreasing hygiene level in your home.
Hence, make sure the carpets are vacuumed regularly (daily if possible), and hire a professional cleaner to do a deep cleaning every four to six months. You can also invest in a home cleaning system from brands like Rainbow or Coway, which sanitizes and cleans the air as well as deep cleans the fabrics. They are pricey, but good for those with allergies and sensitive skin. 
6) Open the window 
Being the best source of lighting, natural sunlight and air is always the best method for better ventilation. Open up the windows and sliding doors every now and then. But make sure there are no open burning going on in your neighbourhood, and close everything back before dawn to avoid mosquitoes from entering your home. Also, avoid doing this during haze season or if there is construction going on nearby.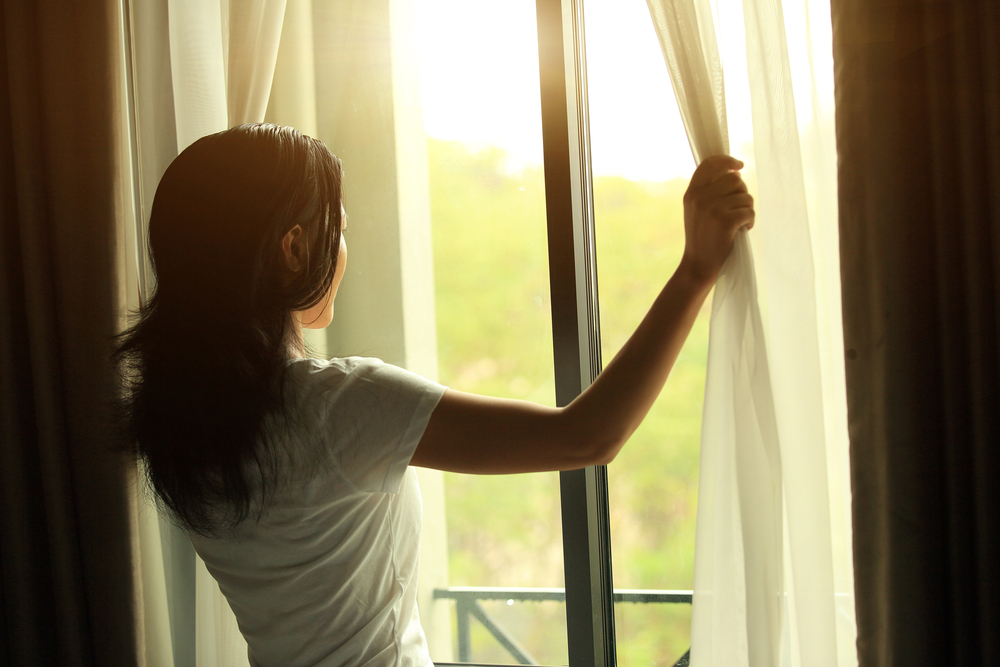 Hire Trusted Service Professionals
Recommend.my has 1100+ active service professionals from various categories ready to assist you. Submit a request for AC servicing or carpet cleaning service through our request form. We will get back to your with the estimated price in just a few hours!