With the low rental market these days, one option for homeowners is to list it as a short-term rental or homestay.
Homestays have increased in popularity among travellers to Malaysia. These travellers are looking for alternative accommodation from hotels or serviced apartments to save costs, or get a more "local" experience.
And the local market has responded in kind. According to The Edge Malaysia, there are at least 18,000 Airbnb listings in Malaysia.
And Airbnb is not the only place to find short-term stays in Malaysia. Besides Airbnb, there are listing portals such as Wimdu and HomeAway. Just like finding a hotel room online, these websites make it easier for people from around the globe to connect with homestay hosts in most parts of the world.
Since the home is maintained and hosted by the owners themselves, the ambience is always more personal and truly reflects the custom of that particular country or community. For travellers who wish to learn about the local culture and are looking for cheaper accommodation, a homestay is a great option.
Get a Free Rental Renovation Consultation
Need to rent out your property fast? Get advice from
a professional interior designer to make your property stand out in a crowded Airbnb market.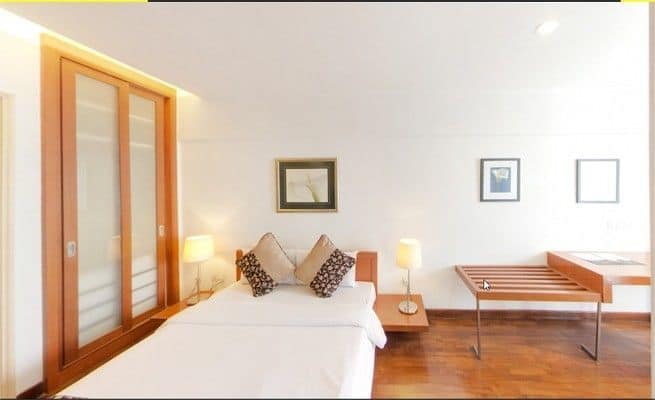 Are short-term rentals like AirBnB allowed by the Malaysian government?
According to Airbnb Southeast Asia, Taiwan and Hong Kong country manager Robin Kwok, home-sharing services remain unregulated in Malaysia.
But, the increasing amount of holiday homes, short-term rental apartments and the like has raised issues with the hotel business in Malaysia. The main argument is that short-term accommodations are private dwellings that should not be allowed to do business. Furthermore, such accommodations do not have the same regulations and protection as hotels, such as fire safety considerations.
However, the government has generally endorsed this industry. In an article from The Star in August  2016, the Urban Wellbeing, Housing and Local Government Ministry said:
"Due to the nature of travellers drawn to cheap prices and the personal agreement made between the host and the traveller, Airbnb is considered legal. This is as long as no foul play or fraud is involved or intended, such as in cases of Internet scams." – Urban Wellbeing, Housing and Local Government Ministry of Malaysia
In the same article, the government spokesperson added, "For now, both ministries (Ministry of Tourism and Culture and Ministry of Urban Well-being, Housing and Local Government) have no plans to draft any new law on the matter. There are also currently no plans to issue any licences, like those granted to hotels, for Airbnb hosts."
However, while homestays are unregulated, authorities in Penang have been penalising those who rent their properties. In July 2016, officials from four departments of the Penang Island City Council (MBPP) carried out a spot check on Birch Regency Condominium in Datuk Keramat. Four unit owners were fined RM250 each for operating a business without licence. Some landlords have collected up to 60 summonses, but are not deterred.
And, although the government has generally declared that Airbnb is legal, apartment and condominium owners may only rent out their units if their management's bylaws permit it, says a Kuala Lumpur City Hall (DBKL) official.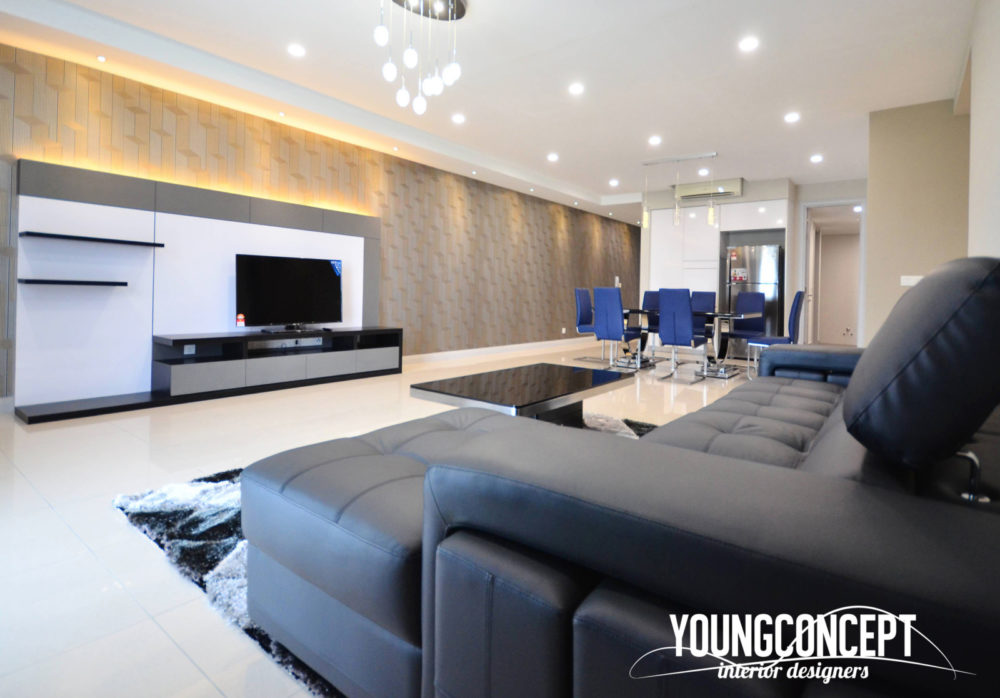 How do I list my property?
Airbnb provides a quick overview on listing your property.
You start by creating a listing, which is like a profile page for your property. Display as much information about the property such as its features, strategic location and photos, to allow your guests to make an informed decision.
Then, you need to set your availability and house rules. You may want to turn your listing into a hotel-like property with full-fledged amenities, or you can embrace the no-frills concept, providing just the bare minimum for the budget-conscious traveller.
How you host is entirely up to you. Some hosts offer breakfast, others are more hands-off when dealing with guests. You can get an estimated weekly average rental rate for the host to charge their guests, so you can work on your property's daily rate from that starting point, depending on several reasons such as location, space, provisions and length of stay.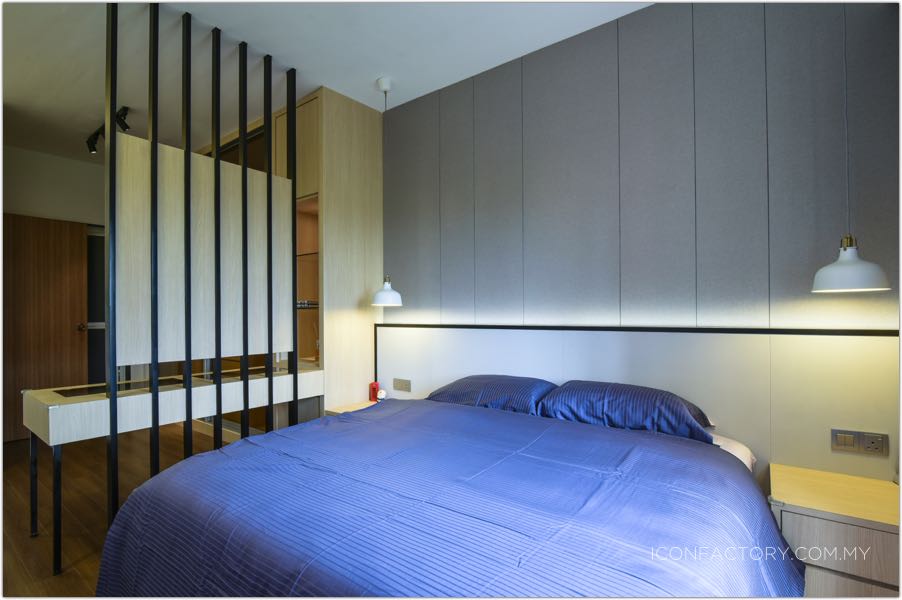 How to make your home more attractive on Airbnb
Apart from the location, first impressions are everything on short-term rental platforms. So doing a home makeover or a rental renovation can boost your number of bookings (and allow you to increase the rental).
But, you shouldn't go wild and do a complete overhaul (e.g tearing down walls).
The trick to keeping your rental renovation budget manageable is to "follow the guest" and imagine where they will focus their attention. Here are the areas that will seal the deal:
1. Provide good wi-fi connectivity
The first thing a guest will ask for is the wi-fi password. So, if you are doing a rental renovation, you can install a high shelf with electrical points from which to mount your router. Putting it high up ensures a strong signal through the house.
2. Deprioritise the living room
Your guests will likely spend most of their day outside. And when they get back, they will use the bathroom, bedroom and kitchen the most. Many guests will hardly ever touch the living room. So, focus your renovation budget to these areas first.
3. Upgrade hardware and fittings first
You may not need to renovate your bathrooms and kitchen entirely. The areas that get touched the most by a guest will be door handles, electrical switches, taps and sinks. Replace these first and see how much they will improve your space.
In the kitchen, focus your upgrades on kitchen taps and sinks, as well as kitchen cabinet handles. In the bathrooms, focus on bathroom taps and sinks, as well as the shower head and shower taps. 
Make sure to also provide lots of hanging hooks and towel rails for convenience.
4. Update the walls and window decorations
The next step will be to give your interiors a fresh coat of paint. Whites and greys are the most neutral colour, allowing you to add more colourful furniture or accessories later on. Find a painter
You can also create a feature wall by adding wallpaper to a single part of your living room or bedroom. Wallpaper is a quick way to cover a large part of any room with a new design, such as stripes or jacquard or floral motifs.
Finally, you can update your curtains, or switch to vertical or roller blinds for a cleaner look.
A rental makeover for 792 sqft condo in Shah Alam
5. Overlay new laminate flooring
If that's not enough, another way to instantly transform your property is to install new laminate flooring. Laminate flooring is highly resistant to scratches and fading, and you comes in a huge range of designs. Prices from RM6.50 per square foot.
6. Take good photos
You need to upload good photos in your online listing. But taking photos with a camera phone may not do your home justice if you want to attract tenants. After you have done your renovations, ask a professional photographer to take some photos. They will know how to make your home look its best. Get a quote for an interior photographer at Recommend.my.
If you have to take photos with your phone, try these steps to improve your shots:
Take the photo during the day, not at night
Open all curtains and turn on all the lights to brighten up the interior as much as possible
Keep the camera level with the horizon (don't point it up or down). Then, while the camera is level with the horizon, move the camera up or down until the lines of the walls are as vertical as possible. You may need to tiptoe to go higher, or bend your knees to go lower.
Stand as far back against the wall as possible, so that you can photograph as much of the room as possible
Then, move in and take a few close up shots of the best features of your unit; for example the kitchen tap and sink, or the new kitchen cabinet doors
Get a Free Rental Renovation Consultation