Regardless of the scale, planning a kids birthday party can be a time-consuming and complex task. Follow these basic steps and you'll soon create a day that the children (and adults) will remember for a long time!
Whether you are planning a birthday party, children's day party, or fullmoon party, keep this guide handy, and remember to visit Recommend.my to find recommended event services to quote you in Malaysia!
Find event planner now
Get introductions and quotes from recommended service professionals for your project. Just tell us what you need, and we will find the right ones to contact you within a few hours. It's free!
[/su_box]
STEP 1: Make a guest list (about 6 weeks before)
Do you want to invite family members only, or all your kid's classmates? Decide on the number of guests up front, as that will make it much easier to work out the venue and logistics later on.
You should expect the guest list to expand as parents start asking, "Can his little sister come too? What about the helper?", so always buffer the number of pax.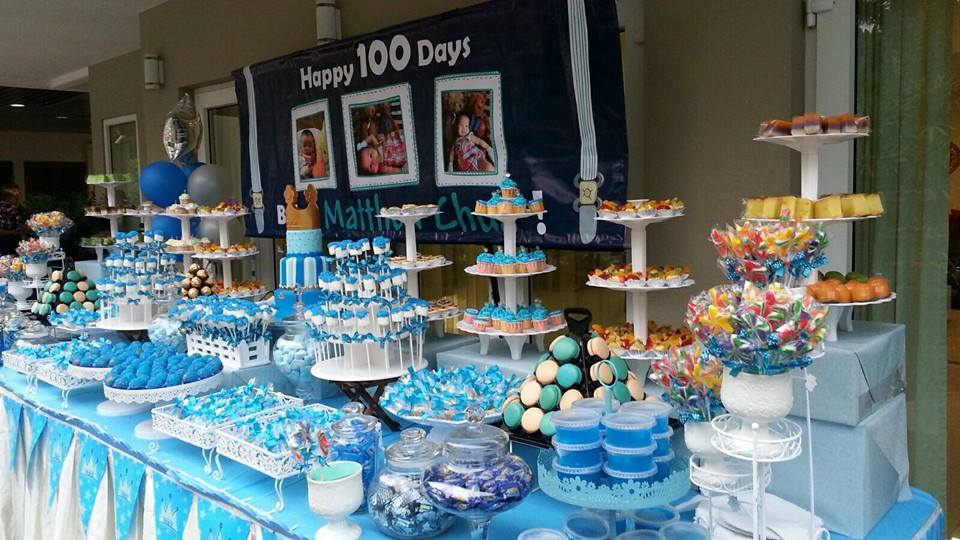 STEP 2: Pick a date and time of day (about 6 weeks before)
Decide on the day and time of the day to throw your birthday party. Weekends and public holidays are always preferred, since parents will need to ferry the kids to the venue. Younger kids below 3 may need to have morning AND afternoon naps, while kids below 6 may have an earlier bedtime. In such cases, it's best to go for a late morning or lunch slot to ensure everyone is not cranky halfway through.
There will be some guests that are crucial to the party, such as your kid's best friend, or his/her the grandparents. If they can't make it, change the date.
STEP 3: Book the birthday party venue (about 6 weeks before)
They types of activities you want to have will largely determine the venue.
For example, are you looking for outdoor water play? Then a garden venue or condo poolside function room will be ideal. Or are you looking for performances and magic acts? Then a restaurant or cafe with a raised platform might work better.
Regardless of the venue, it's important to cater for enough parking spaces, as well as make sure the place is safe for the age group you are hosting.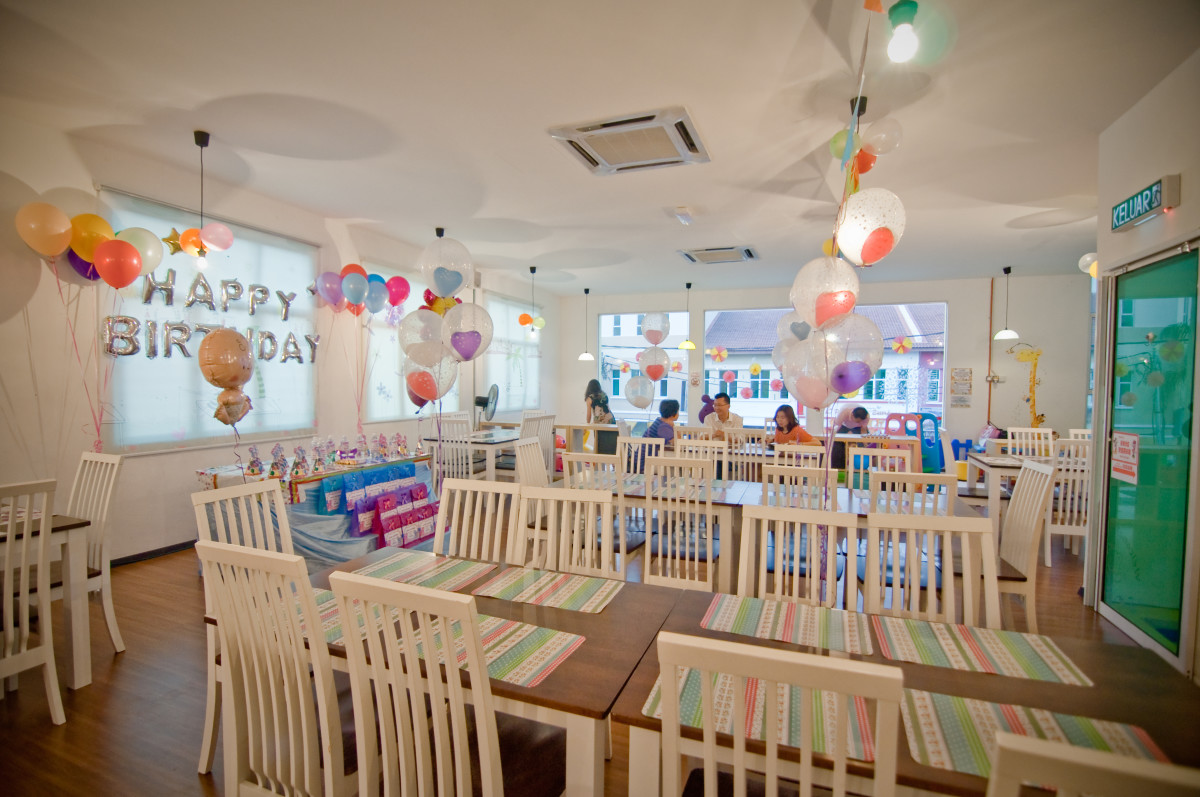 STEP 4: Coming up with a theme (about 5 weeks before)
When it comes to choosing a birthday party theme, get your kids involved. That way, they get to enjoy the build-up to the party just as much as the party itself.
If your kids make a far-fetched request, such as a 10 foot Bumblebee autobot statue, or a 4-tier Frozen cake, there are ways to capture the spirit of these requests. For example, the party decorations could all be in black and yellow, or a single cake could be placed on a 4-tier display stand, with cupcakes or snacks below.
If you're struggling to find the inspiration for the party theme, you can ask an experienced party planner to help out. A good event planner can handle every little detail of your party, from the smallest thing like a custom design chocolate wrapper to supplying and running all the day's activities.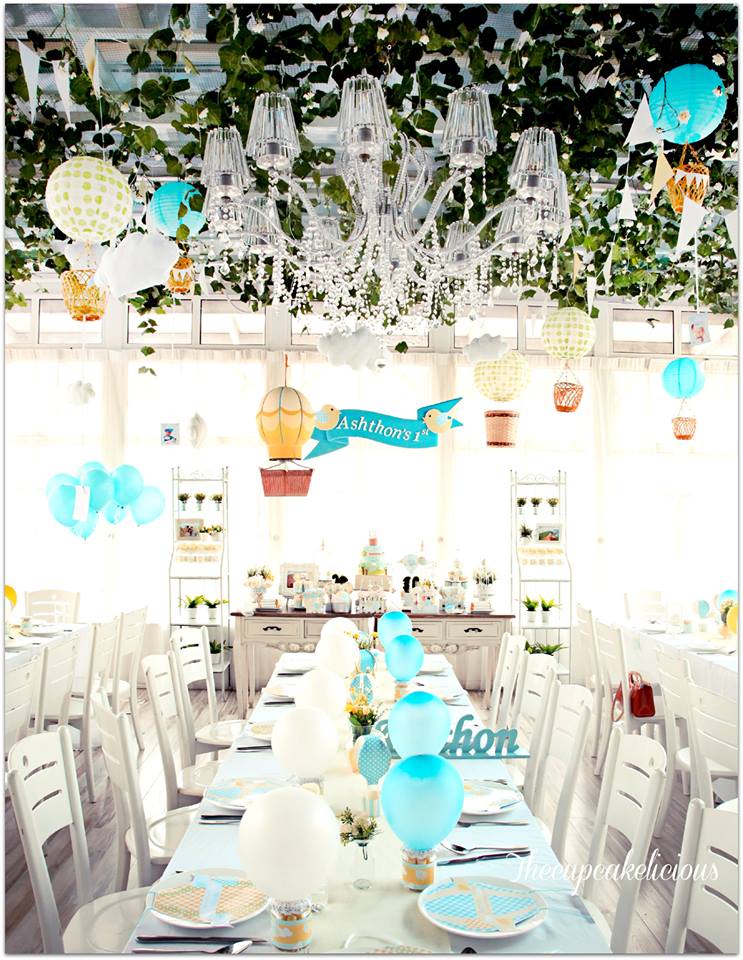 STEP 5: Plan the decorations (about 3 weeks before)
Party decorations help create the perfect atmosphere and ambience for the birthday party. Also, the decor will make the party more interesting and lively as it will be the backdrop for most of the pictures taken at the party.
Start your decorations with three items that have the most visual impact. These include balloons or streamers, table cloths, banners or posters. Then add the finer touches according to your chosen theme.
For example, a Frozen theme could include blue and white snowflake confetti. Or a Transformers theme could have Autobot placemats and cutlery.
Hiring professional party planners to do the decor is also an option. A party planner or event decorator can take your decoration much further, such as adding fairy lights for an enchanted garden-themed party. Want to turn an empty hall into a safari park in just a couple of hours, while you relax with a cup of coffee? Let a party planner take care of it!
STEP 6: Plan the food and drinks (about 2 weeks before)
Now we are talking serious business. The most important part of hosting the most memorable party is to serve good food, and lots of it.
You may be a great cook, but can you pull off feeding a large group? The amount of groceries, time spent for prepping, cooking and cleaning up may take all of your time and energy even before the party starts! And you'll need plenty of energy to handle the kids later.
To simplify your party food, you can hire a caterer. Practically any cuisine can be catered for, be it Italian, Indian, Chinese, Western or Mexican. Remember to inform your caterer to prepare kid-friendly, non-spicy portions!
STEP 7: Order an awesome cake (2 – 3 weeks before)
Every kids birthday party needs cake. From Frozen-themed cakes, to Minecraft cakes, to My Little Pony cakes, the best way to get the design you want is to order a custom-made cake from a recommended baker.
Let our bakers know what type of cake design you want, how many mouths it needs to feed, and they will take care of the rest. Our bakers will typically offer several designs, or base their designs off a photo you provide.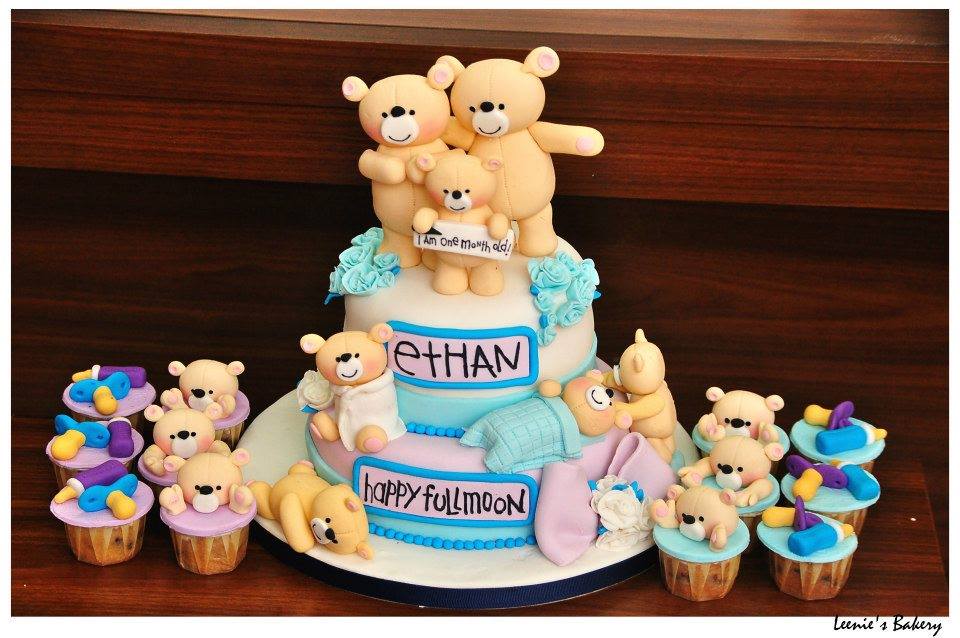 STEP 8: Plan the games and activities (about 2 weeks before)
Along with the good food and company, it is always more exciting and interesting for the kids party if you have planned some activities or games for them.
If you have a big enough space, you can rent a bouncy castle, set up a photo booth, or an inflatable pool for water play. However, if your space is quite limited, consider having a face painting artist or sand art booth. Your party planner can take care of the entertainment and activities, or you can hire a clown, balloon artist, or magician, leaving you free to mingle with the other parents.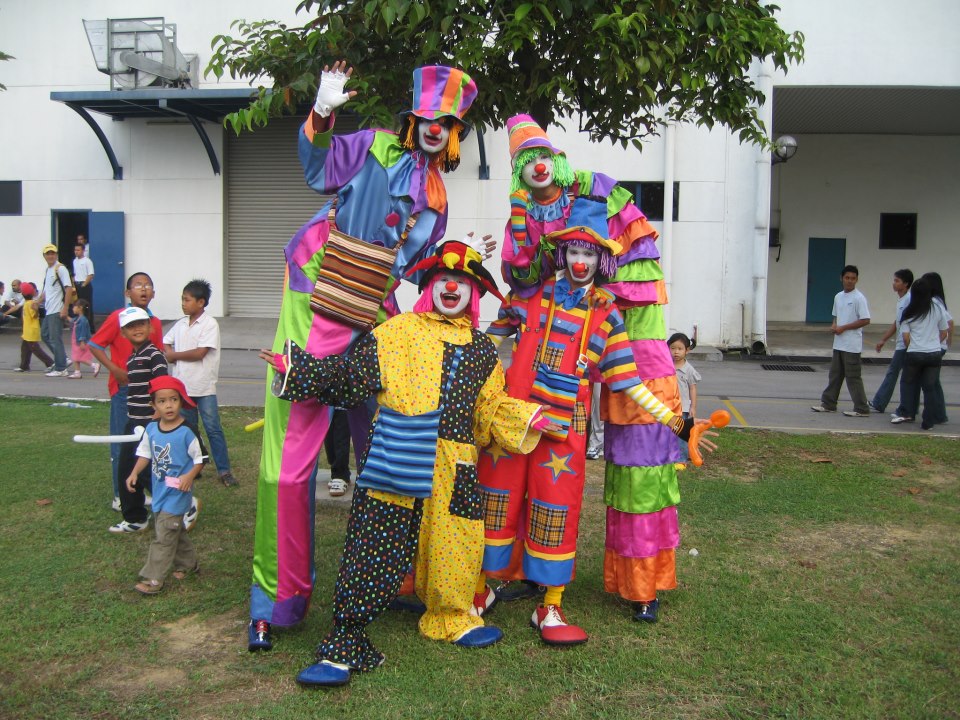 STEP 9: Stocking up (about 2 weeks before)
Now that you have a plan, it's time to get supplies! Make a shopping list, divided to sections like F&B, decorations, games, and cutlery.
If you are preparing your own food (or some of it), you can even make some earlier and freeze it.
STEP 10: Cleaning up for the big day (about 3 days before)
You will be busy preparing the food, decorations and activities. The last thing you need to worry about is cleaning up the place.
Hire a cleaner to come in before and/or after the event to do some general cleaning, or bring in upholstery and carpet cleaning services to get that pasta sauce out of the couch. All they need is a couple of hours to get everything back to normal.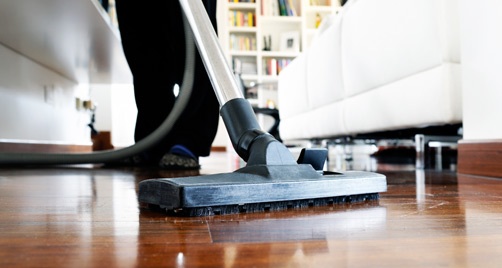 STEP 11: Give everyone something to remember the birthday party
You will busy entertaining and mingling, so who's going to take photos?
One way to capture the event is to hire a photo booth, complete with funny or cool props for the kids to play with in front of the camera. Some photo booth services even let you print photos instantly!
You can also hire an event photographer to shoot an album so that your kids can enjoy it for years to come!
Another way to leave your guests with a memento of the children's party is to give out party favours. This can be a small bag containing items like snacks, small toys, games, and balloons. You can discuss ideas with party favour suppliers.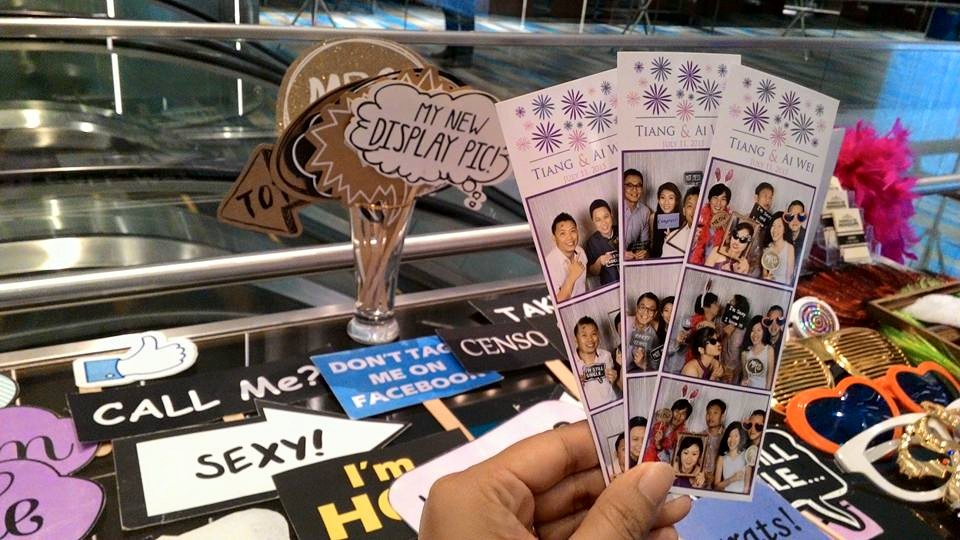 Photo Booth by Picture Me Photobooth Malaysia. Source
Make your next kids birthday party awesome!
Need recommendations for party and event services?

We have compiled hundreds of highly-recommended service professionals in Malaysia, ranging from bakers, party planners, photographers, entertainers; almost any service you need for a big event!
Get introductions and quotes from recommended service professionals for your project. Just tell us what you need, and we will find the right ones to contact you within a few hours. It's free!