Do you own a property in Malaysia by Mah Sing Group? Then you can request for home improvement and maintenance services directly from the MY Mah Sing mobile app!
The MY Mah Sing mobile app was created to be a "companion" on your exciting home ownership journey. From the day you sign the dotted line to years after you move in, MY Mah Sing app is a useful tool to have by your side.
Using the app, homeowners can view and manage their property details, track the construction progress of their property, schedule vacant possession, and report incidents or defects.
We have integrated Recommend.my to the MY Mah Sing app, so homeowners now get access to over 10,000 professionals across Malaysia for all their home improvement and maintenance needs. It's called M Concierge, and it brings a new level of convenience to homeowners.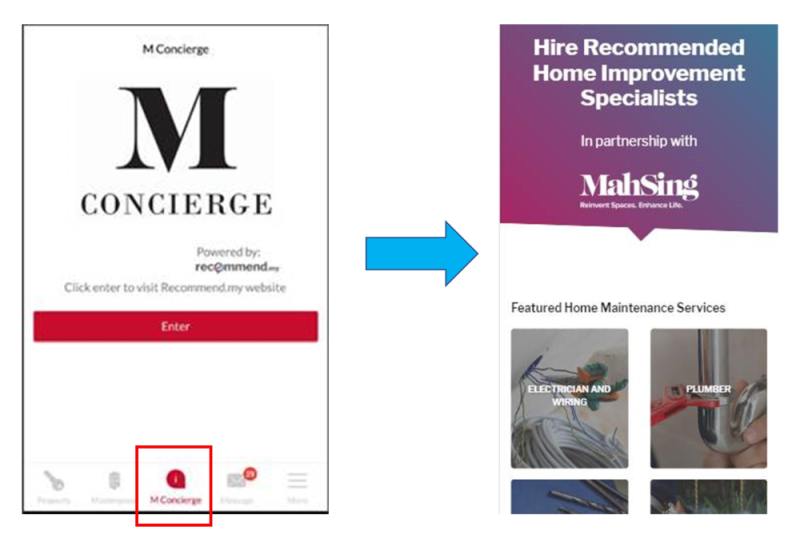 All home improvement and maintenance services are accessible via the "M Concierge" section of the MY Mah Sing app (see image above). Just choose the service you need, fill in your details, and Recommend.my will find a reliable contractor to contact you.
Some examples of services you can request for include:
HOME DESIGN:
Request for renovation services
Request for interior design services
Request for built-in cabinet contractors
BEFORE MOVE IN:
Request for move-in/move-out cleaning services
Request for post-renovation cleaning services
Request for aircon installation services
AFTER MOVE IN:
Request for home cleaning
Request for sofa / mattress cleaning
Request for carpet cleaning
Request for plumber
Request for handyman
Request for electrician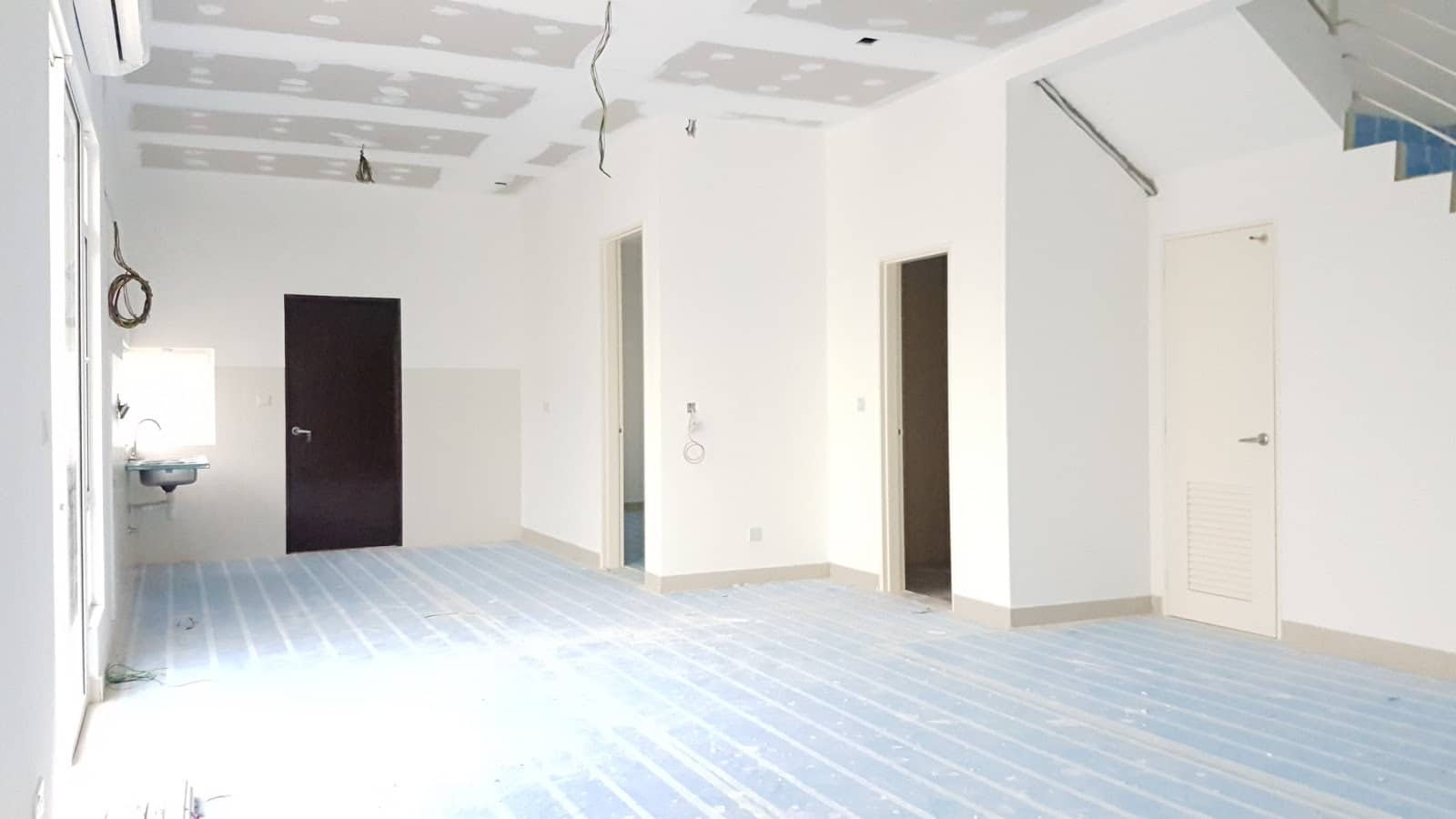 Besides home improvement services, the MY Mah Sing app also provides the following features:
View and manage property details – such as address, SPA date, built-up and more
Track property's construction progress with up-to-date notices and progress photos
Schedule Vacant Possession via an integrated scheduler
Lodge a report over any incidents or defects and stay updated on the status of the case
Discover hotspots and places of interest in the surrounding community
Browse through all of Mah Sing's latest projects
Stay up-to-date with the latest news and promotions
New homeowners who download and use login to the MY Mah Sing app are also entitled to discounts and promotions, including services offered by Recommend.my.
Apart from requesting for home services, Recommend.my also collaborates with Mah Sing Group to provide interior design packages for selected properties. The latest collaboration was an interior design package for "Caspia" semi-detached units in M Residence 2, a development in Rawang.
Download the MY Mah Sing app:
Not a Mah Sing homeowner? You can still request for home improvement and maintenance services from the Recommend.my website