Scandinavian inspired interiors remain a favourite style all over the world, and Malaysia is no exception. Many homes inspire to create their own Scandinavian living room due to its recognisable minimal colour palettes, clean lines and distinctive "no-frills" furniture concept.
Scandinavian design is often characterised by simplicity, minimalism and functionality that's unified into one living space.
In a Scandinavian living room, you will normally find lots of natural light combined with soft hues such as taupe, ivory and sage to nurture the home's surroundings for a warm and inviting retreat without compromising on comfort and function.
Take a look at some of these Scandi-inspired interiors in Malaysia and let us know what you think!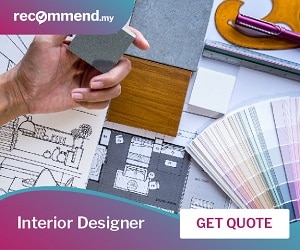 Bright and airy living room in Urbana Residence, Ara Damansara
This open concept living room is designed to provide ample opportunities to get creative with furniture arrangements. Using a classic shade of white, it gives off an illusion of a bigger space. The sleek combination between the wooden cabinets, dining tables and settee create a cohesive symmetry for an effortless Scandinavian charm.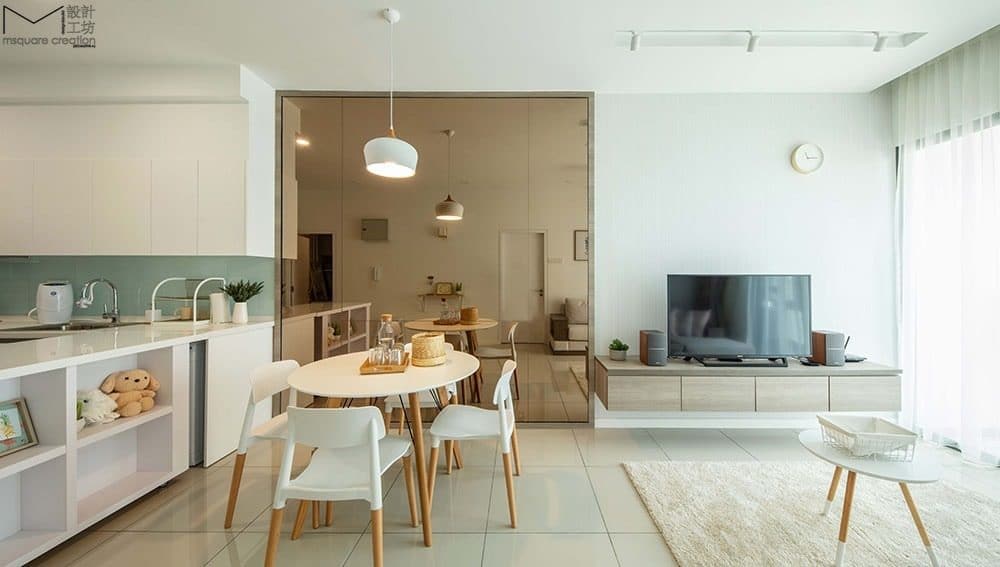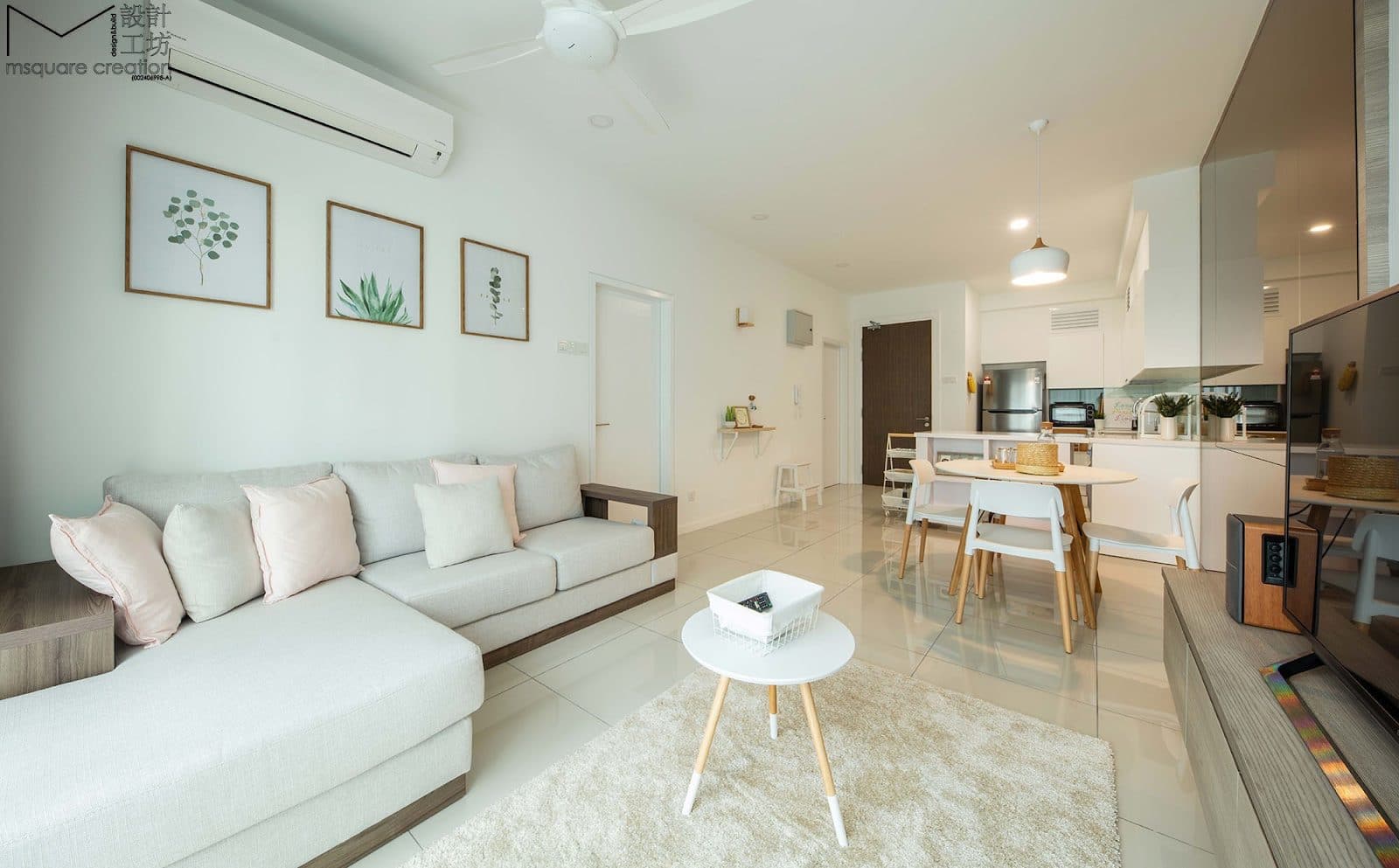 Clean lines for this Scandinavian living room in Nautica Lakesuites Condominium, Subang Jaya
The classic combination between this home's oak coloured flooring and distinct furniture pieces provides a timeless and practical approach for the Scandinavian appeal to come alive. The bold coloured tracking lights and jet-black ceiling fan further enhances the space, achieving a well-balanced and clean aesthetic. Natural elements of nature such as a potted plant also balance the theme from being too monotonous.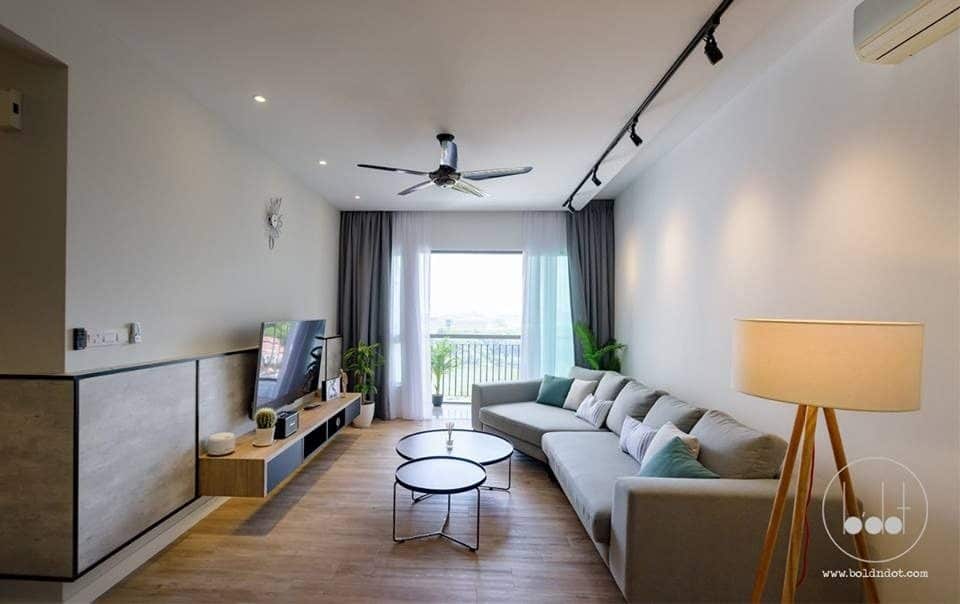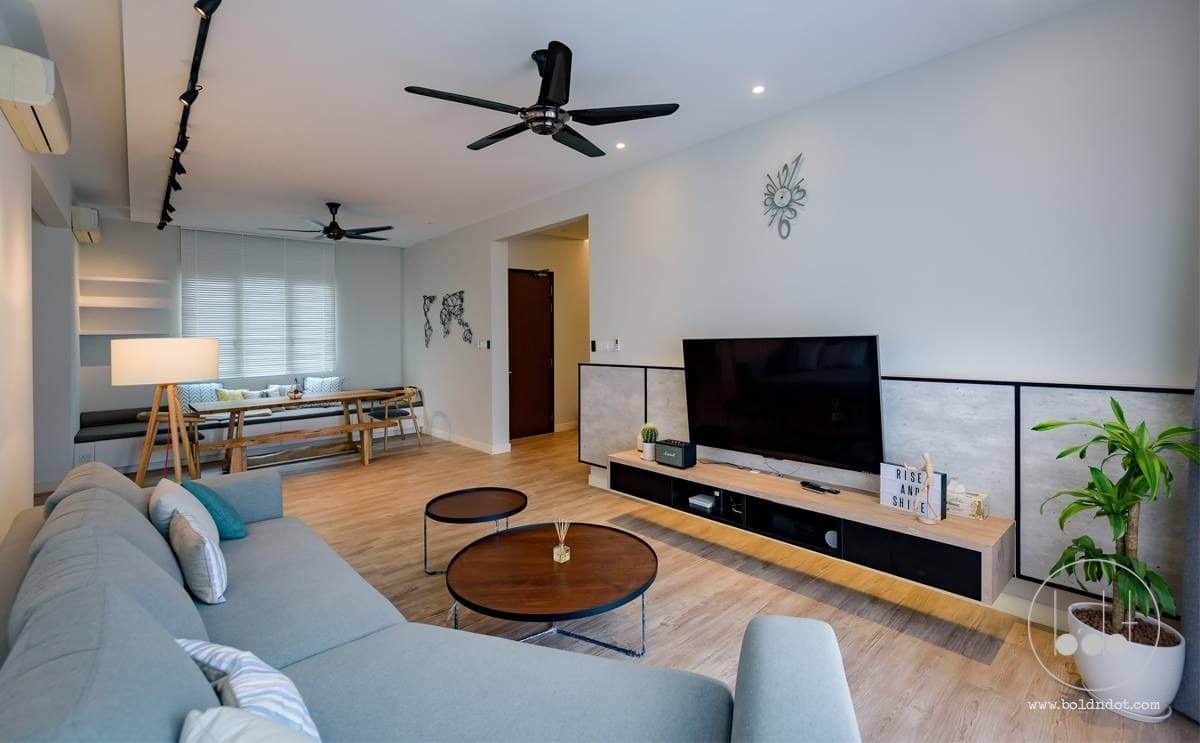 Back to basics for this condominium in The Potpourri, Ara Damansara
Overflowing with poise and comfort, this home has multiple elements that keep functionality and purpose in mind. Minimal furnishings help create an uncluttered surrounding to enhance the Scandinavian aesthetic while the wooden plank flooring, cabinets and shelves form a spacious and inviting atmosphere.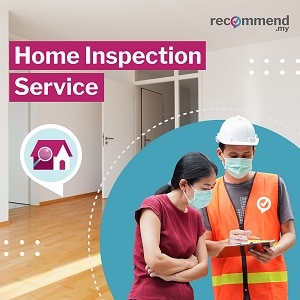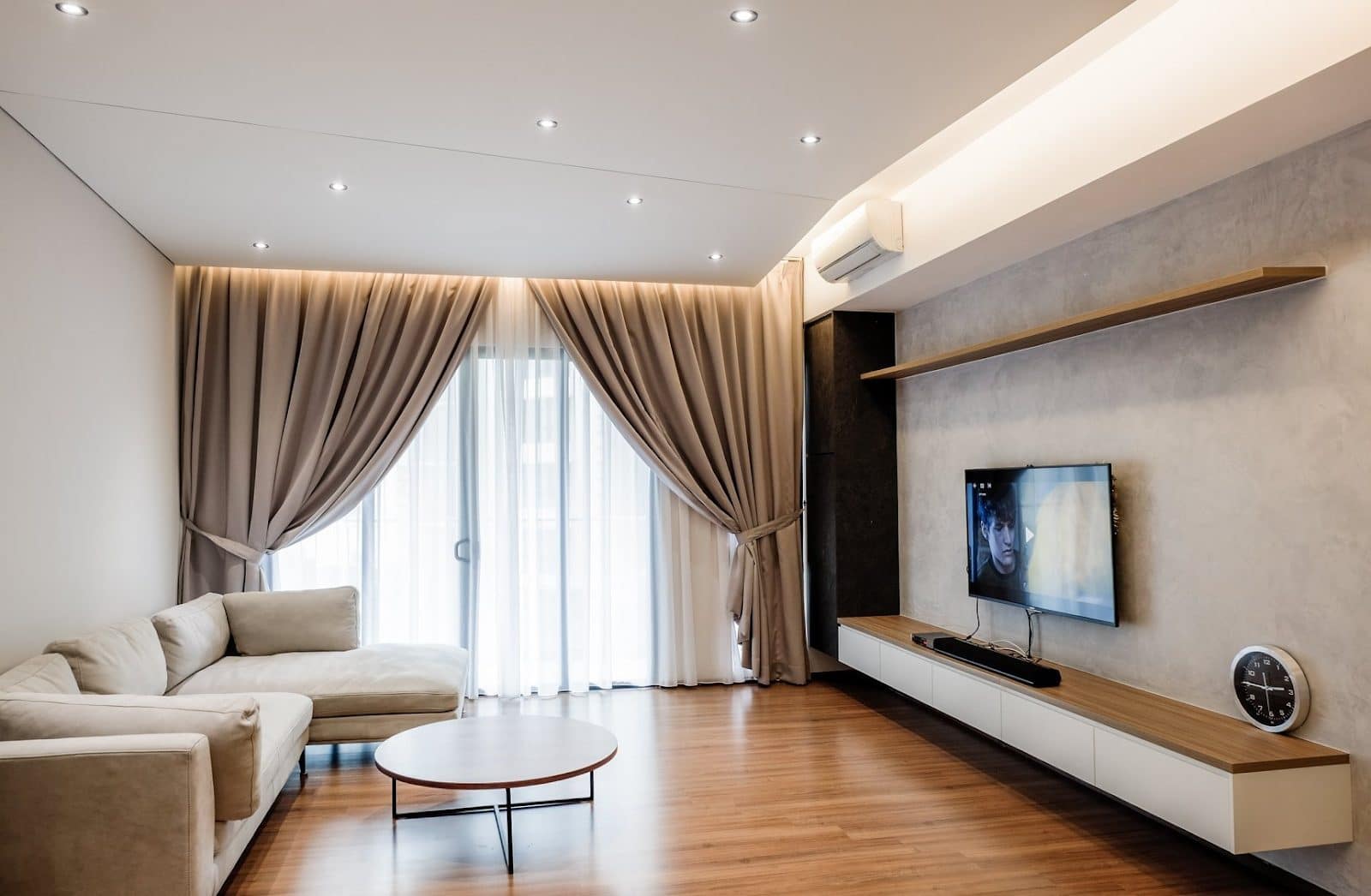 Different wood tones in this condominium in Three28 Tun Razak
Take inspiration from this classic loft that oozes Scandinavian appeal from the first glance. Soft fabrics and accessories provide a laid-back setting for a cosy night indoors or simply to unwind after a long day. Meanwhile, the wooden partition provides a natural barrier between the transition from the entrance to the living room for privacy. The addition of warm ambience lighting further enhances the space into an alluring sanctuary.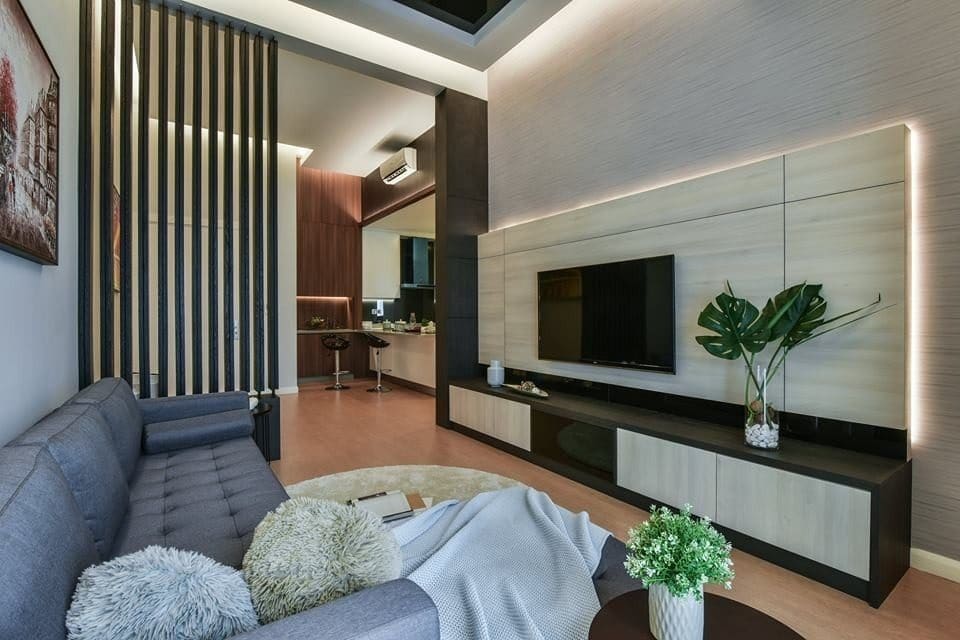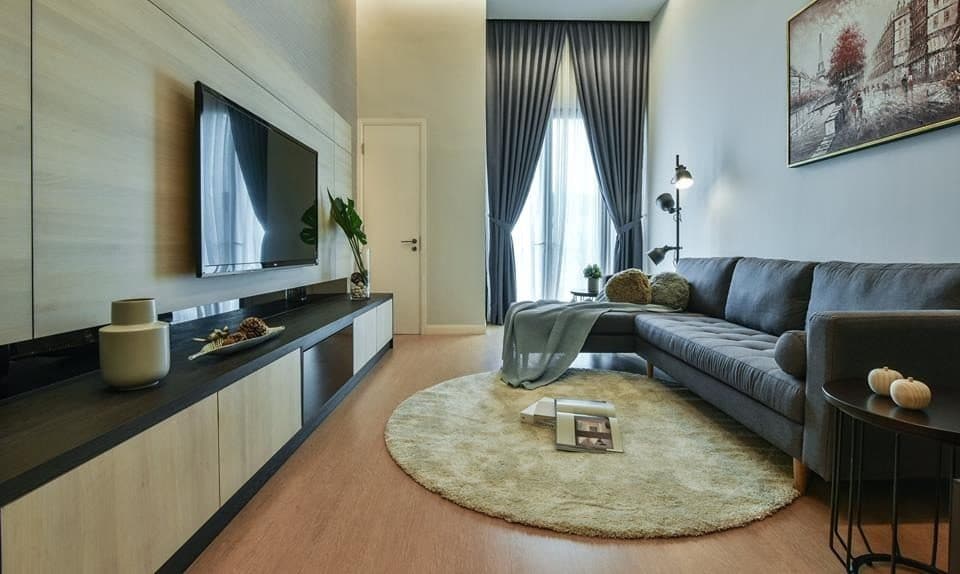 The floor is the star in this 3 Bedroom Apartment in Araville, Bangsar
This dreamy apartment in Bangsar is the epitome of Scandinavian chic. With unique wooden herringbone-designed floors to give the appearance of movement for an illusion of a larger space, the combination between the wooden floors and white-washed walls further enhance depth whilst charming its way into a stunning Scandinavian abode.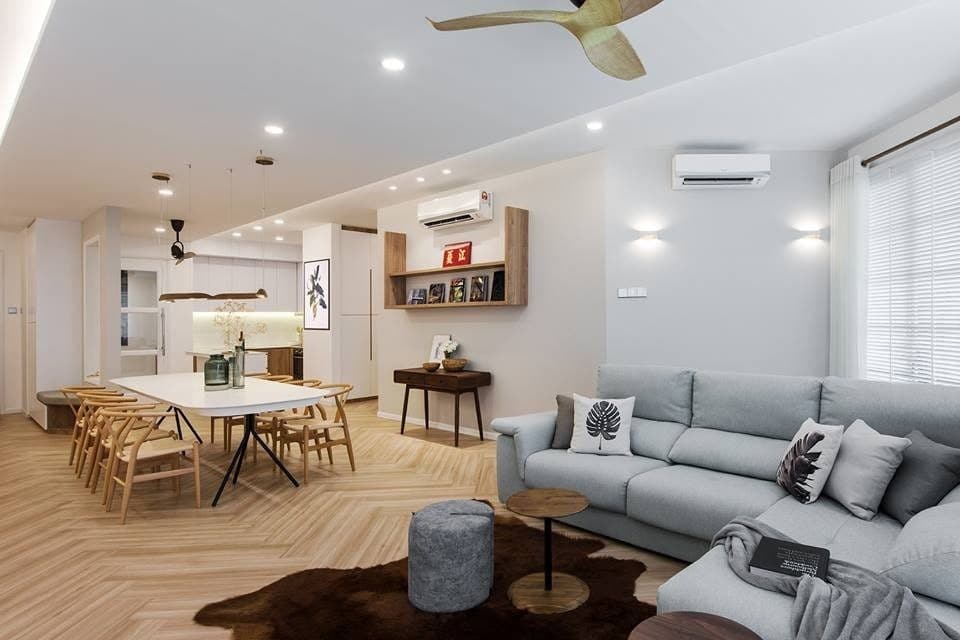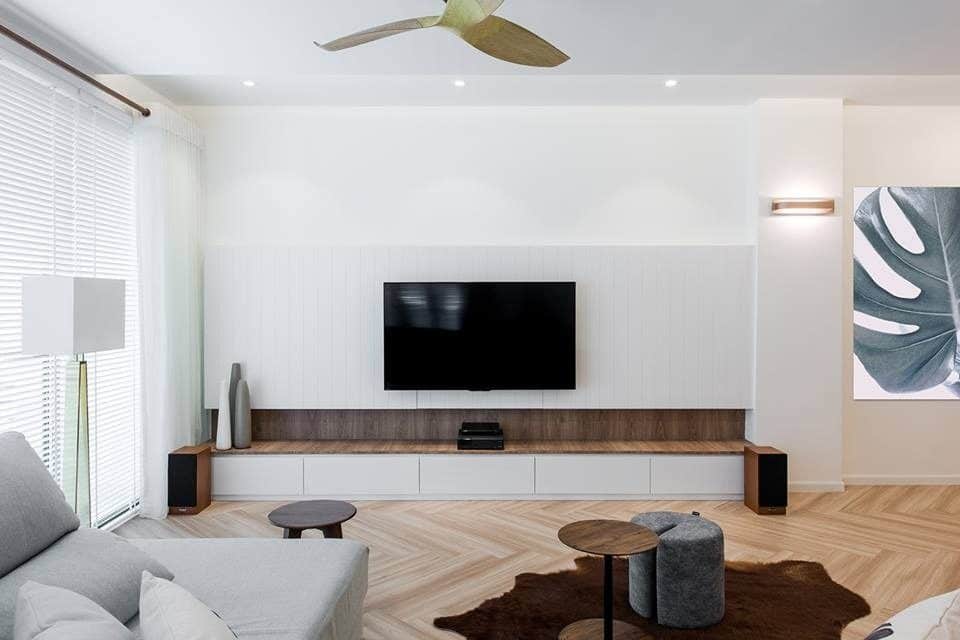 This Semi-D in The Groven, Lakefield, Sungai Besi feels like a farmhouse in Sweden
This full-height wooden feature wall stands as an eye-catching centrepiece from the moment you step into this spacious home. To balance the bold choice of wood, the designer combined white ceilings with recessed lighting to make the entire living room bright and airy.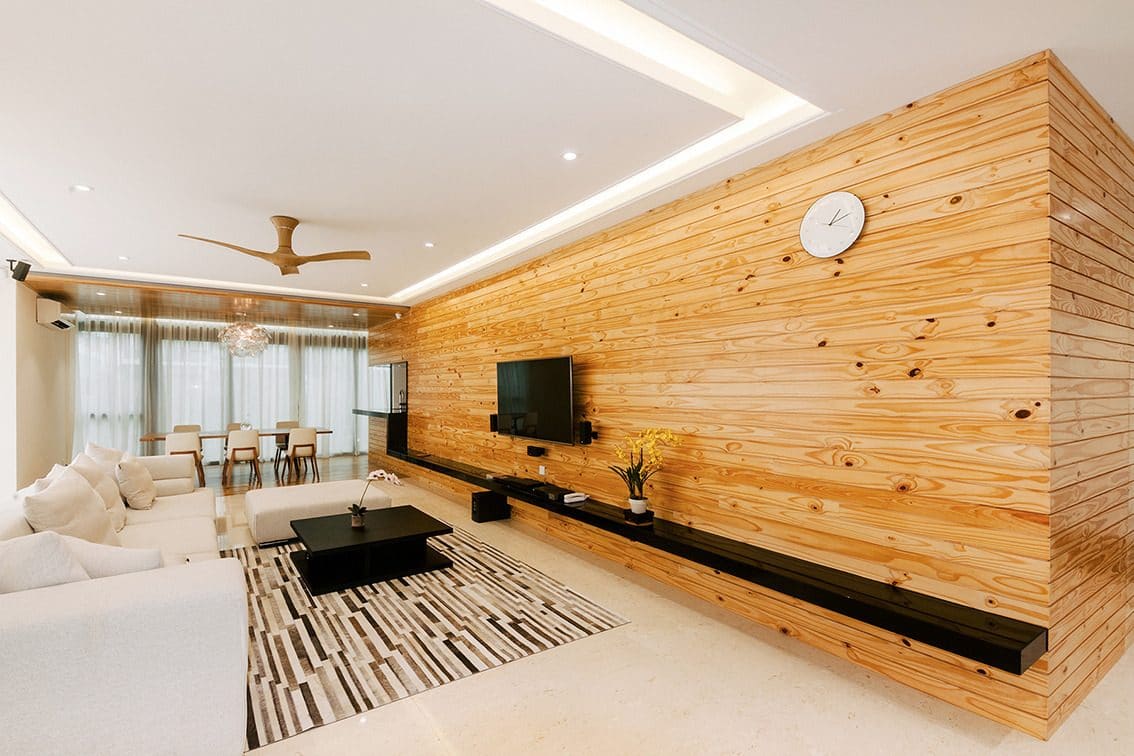 Shades of blue add a nice touch to this 3 bedroom duplex at M City, Ampang
The unparalleled design of this duplex in Ampang follows a practical and straightforward design that results in a relaxed and contemporary setting. Using uniquely matched furniture pieces that harmonise between the high ceiling, the contrast of earthy colours like dark blue, grey and browns contribute to an uplifting retreat.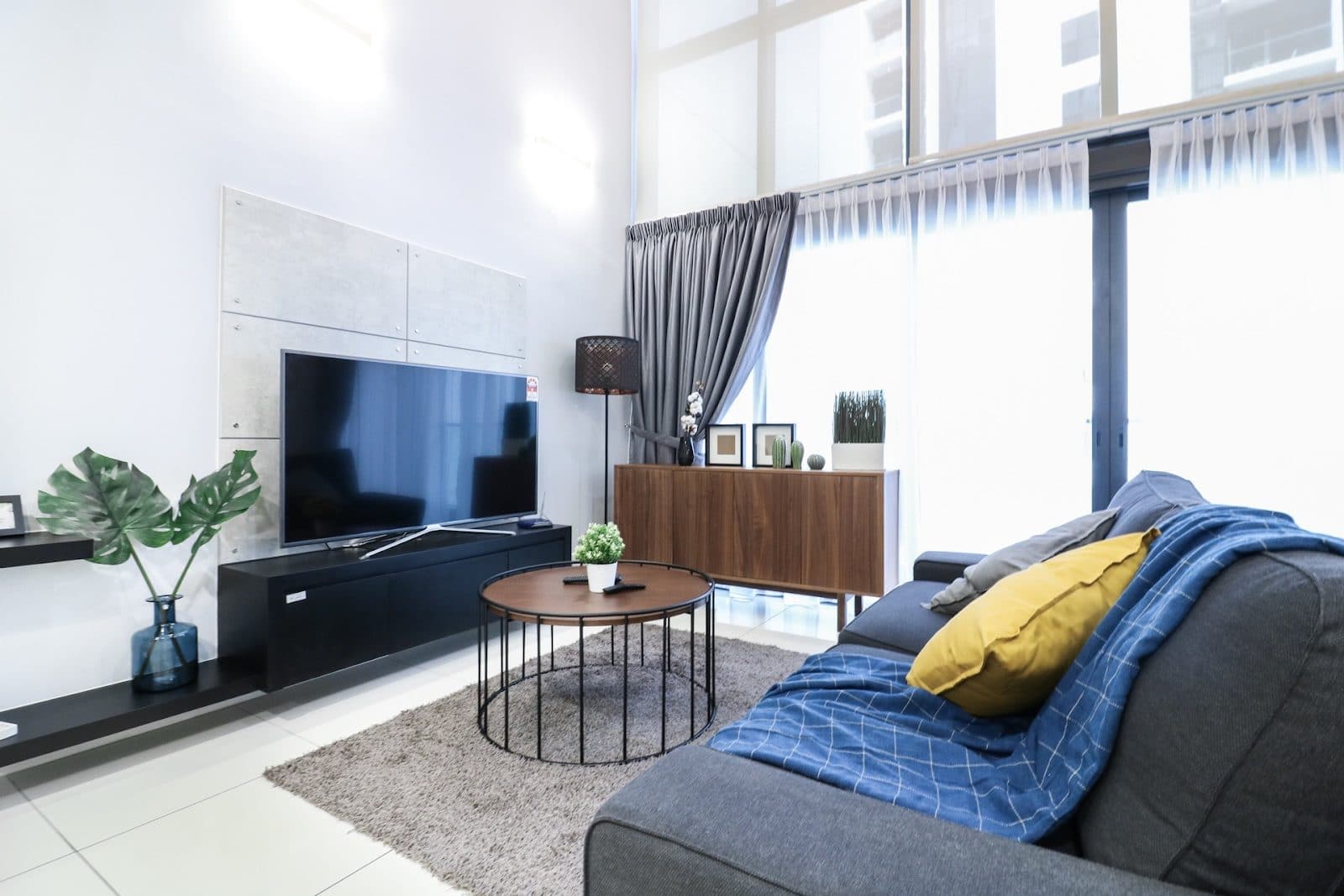 Want to design your very own Scandinavian-inspired home?
Our list of interior designers are prepared to modify your home in any design or style you prefer according to your needs and requirements. Get quotes for the job in a matter of hours from our list of trusted interior designers.