We love Christmas! It's a time where everyone gets together to celebrate the year that has gone by and renew hopes for the New Year that is coming.
The holiday season is also traditionally the time to take a big family photo or family portrait, and capture beautiful memories of love, laughter and life.
Here are some useful ways to capture family portraits that will really stand out!
1. Arrange your family photo shoot around a colour
Pick colours that contrast nicely but don't clash with one another. Depending on whether you're doing an indoor or outdoor shoot, choose your colours so that they appear well under the lighting conditions.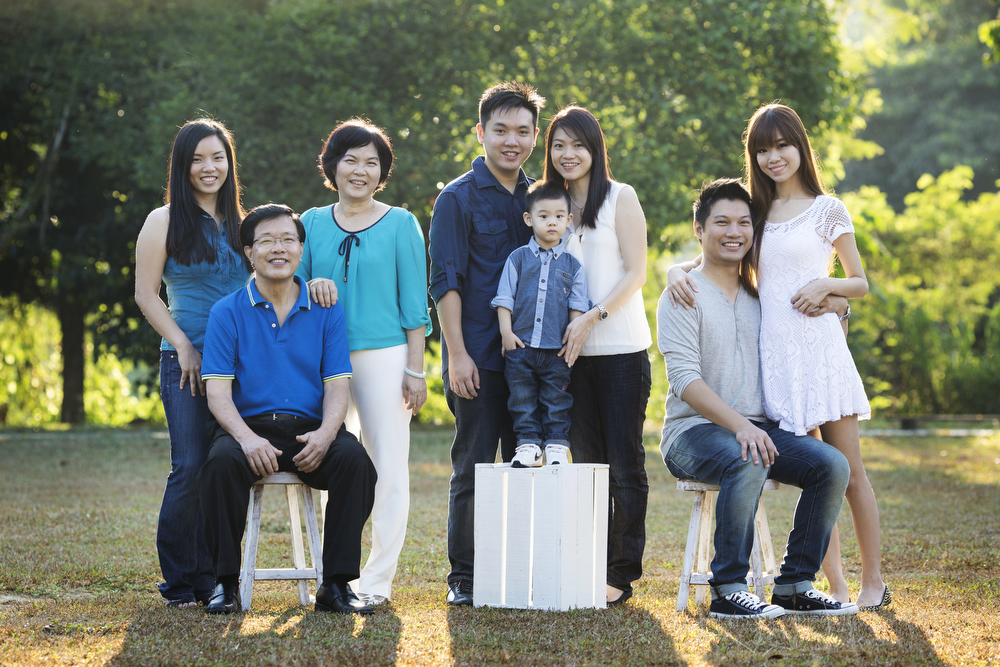 Choose a colour theme that contrasts well with each other as well as the background. Photo by Stories.My
Great composition against the blue warehouse doors. Photo by Daren Chong Photography
2. Use a prop 

Props give the photos something 'extra', a pop of colour or a dash of something. The props also help the participants in the family photo relax and have fun.
Try something simple – hair bands for children, balloons for the field, throw pillows, flowers, boxes to sit on, anything that gives the poses a bit more variety.
Lots of toys to keep baby occupied. Photo by Irvin Studio
It's a personal choice of course, but we'd steer clear from the 'cliche' props – balloon hearts, picnic baskets – everyone know your family of eight didn't really eat the three artfully-arranged cupcakes in the middle of the gingham picnic blanket.
3. Make your participants feel comfortable
How your family photos turn out depends on how comfortable the participants feel. For example, babies feel the safest and most comfortable within their play area or where their familiar toys are.
Putting your subject in the midst of their hobby is also another way to make them feel at ease.
Using a guitar as a prop to puts the subject at ease and gives him something to do with his hands. Photo by Wondrous Vision
4. Forget the pose and go candid
While the serious-looking-family-in-brown-leather-studio look is a classic, sometimes the best way to bring out the best in people is to become invisible. Position your subjects, but instead of "posing" them, let them interact freely, and be ready when the moment happens. Don't even say "look here!" or "say cheese!"
Good photographers know how to do this without the subject even realising it, thus creating family photos that really capture the essence of your interaction.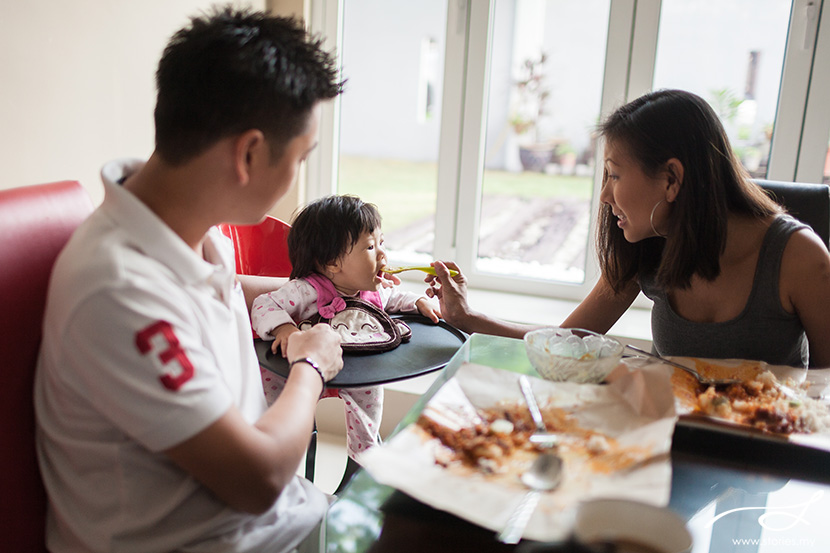 Aren't candid shots the best? Photo by Stories.My

5. Be prepared to wait
Especially when you're photographing kids and babies, the perfect shot or angle can take a LONG time to come. Be patient to keep re-taking shots, or to oblige if the photographer moves you from position to position. After all – you've arranged everything and come so far, wouldn't it be a waste not to take THAT perfect shot?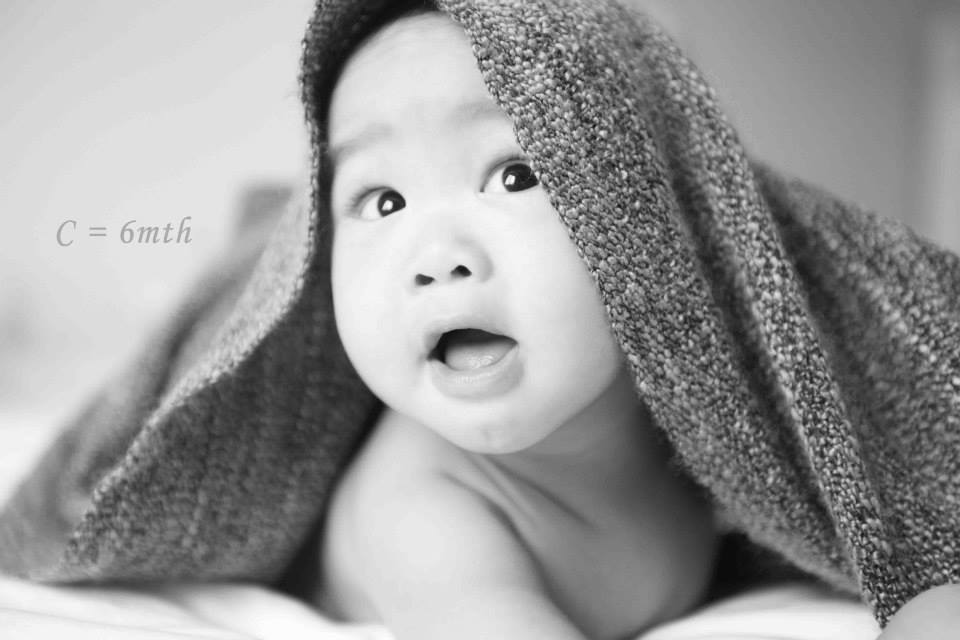 Peekaboo! Photo by Samantha Yong Photography
6. Shoot kids at eye level
Selfie sticks may be all the rage, but when it comes to kids, be prepared to squat or kneel down to really see the world at their level.
"Why are you all standing over there?" – Photo by Emotion in Pictures by Andy Lim
7. Put the camera down and leave it to a pro
It's the holidays! Instead of worrying about capturing family photos, why not let a professional photographer do it?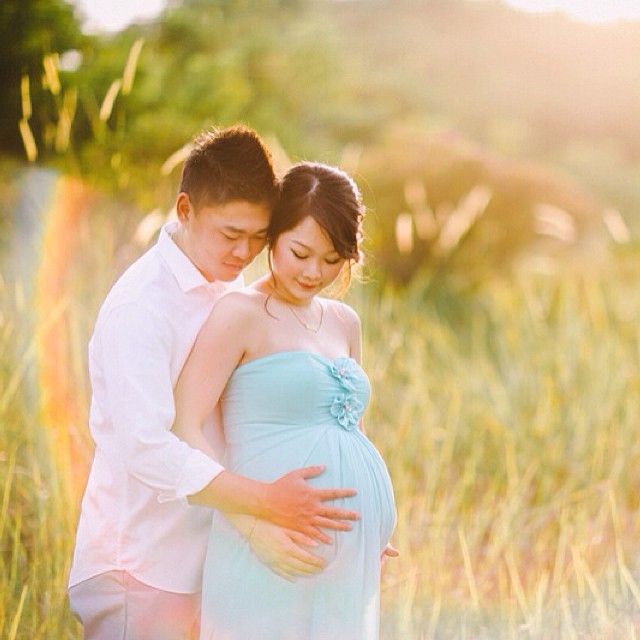 The right photographer will create something that exceeds all your expectations, capturing a memory that will last a lifetime. Photo by Jenny Sun Photography
Here's wishing you a Merry Christmas and Happy Holidays!
Need to Hire a Portrait Photographer?

If you're looking for a professional shoot, Recommend.my lists some of the highest-rated photographers in Klang Valley and beyond. Fill in your dates and ask them to quote for your project.
Recommend.my is a new way to hire great professionals in Malaysia. Submit your requirements for the service you need, from renovation to plumbing to photography, and we will find pros to respond with their cost estimate, portfolio, and reviews.