Did you know that if you washed a load of laundry every day for the next 44 years, it would equal the amount of laundry done by the Disney World cast members in a single day.
It's safe to say that Disney World really values their washing machines given their magnitude of usage, but that doesn't mean your washing machine at home isn't as important in giving you fresh clean clothes.
The vast majority of Malaysian households own a washing machine. But, what happens if it breaks down?
Because of the electronics involved, it's not easy to do a DIY repair on your washing machine. It's better to call a professional washing machine repair service in Malaysia.
But before you call a pro, it's a good idea to narrow down the reason for your washing machine breakdown. Is it the motor? Is it the circuit board? Knowing the reason will also give you a sense of the cost for your washing machine repair (or whether to replace it).
Get connected with pros for washing machine repair
When your washing machine breaks down, you can be guaranteed of the best and trusted repair service with our washing machine repairmen at Recommend.my. Submit your details and make a booking today.
Common washing machine problems
There are a plethora of ways a washing machine could indicate problems, whether it's the draining hose, internal wirings, or even damaging your clothes while they are being washed.
Leaks
Leaky washing machines tend to make a mess on the floor and a whole lot more on your water bill. The issue could originate from clogged or loose fill or drain hoses. Simply unplugging them and reconnecting it, or unclogging the hose should do the trick.
If the hose itself is punctured, have a repairman come in to replace them.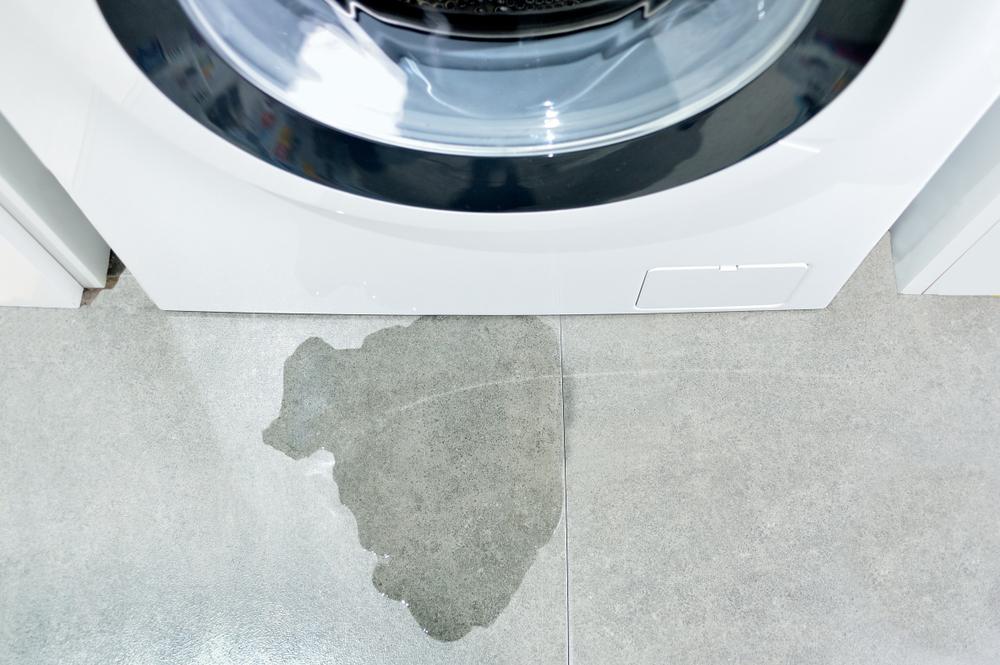 Motor won't run
Apart from the common problem of having too big of a wash load, it could be the washer transmission that needs a replacement. The washing machine transmission is a gear that agitates the drum of the machine, causing it to spin.
It is always best to contact a professional when it comes to replacing these mechanical parts.
Washing machine won't start
The lid of the washing machine usually functions as a trigger to start the machine running and when the lid switch isn't working or incorrectly positioned, the switch does not activate accordingly.
Other reasons could be that the power outlet is faulty hence not turning the machine on. If the outlet has issues, contact an electrician to fix the problem.
Not spinning out laundry
When the laundry round doesn't stop and the water isn't draining or begins to overflow, this could possibly be due to a broken water level switch. The function of a water level switch is to detect the water level filling the machine.
When this switch is broken, the machine is not alerted when to stop filling water or begin draining dirty water.
Loud banging during use
If the washing machine is making too much noise during its cycle, it would probably be the drive belt or coupling that is meant to spin the drum smoothly. When the drive belt slips out of place or the direct drive motor coupling wears out, it causes the parts inside the machine to bang against each other.
Other reasons could be that your washing machine is at an uneven level and needs to be repositioned.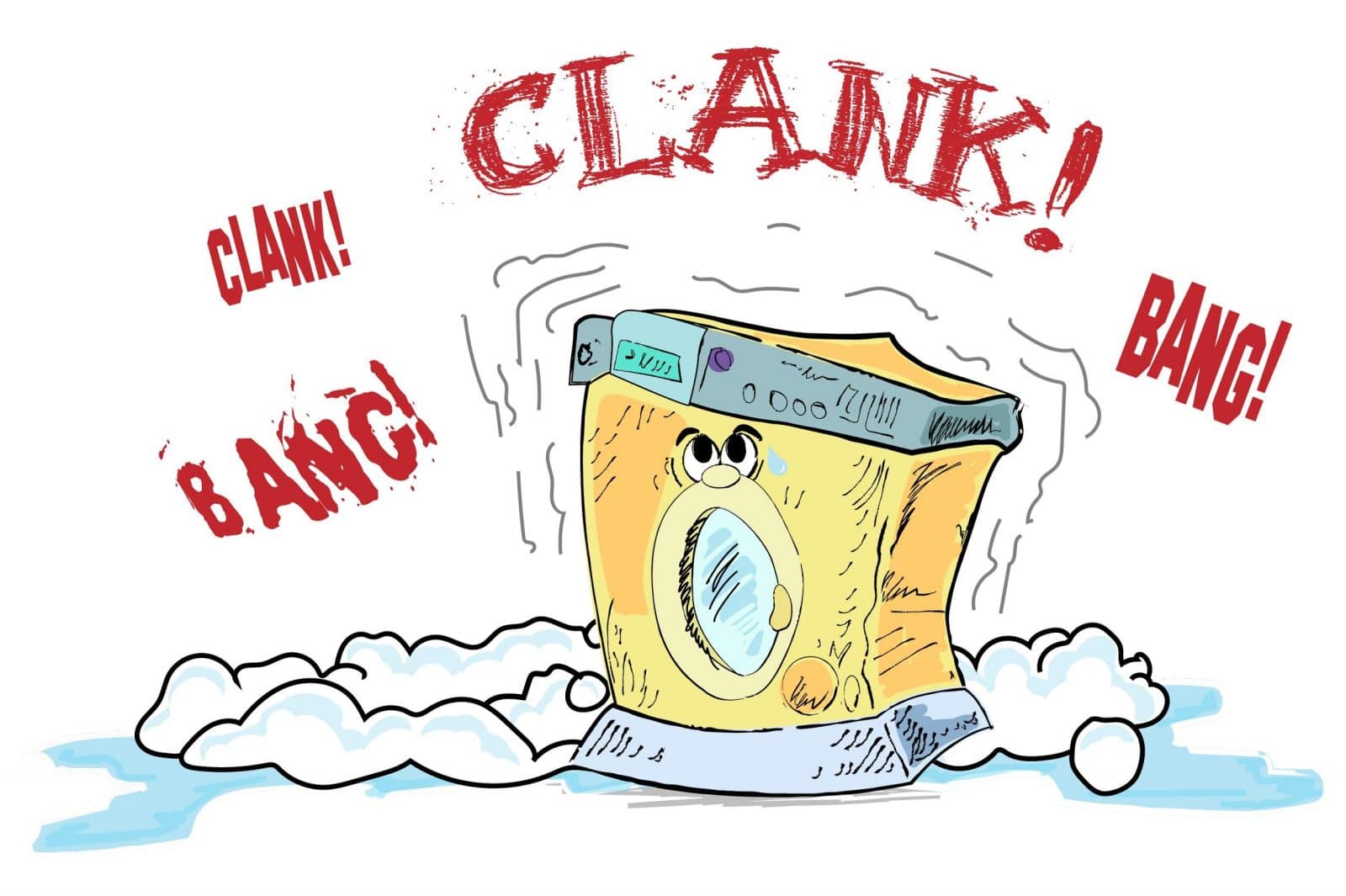 Water won't drain out of the tub
This may be caused by a blocked drain pump. Disconnecting the hoses to see if something is lodged within could be one solution but if the problem persists, the pump may need to be removed and inspected. If the pump has sustained some damage, that would call for a replacement.
Buttons won't work (faulty circuit board)
For models of washing machines with advanced displays, faulty circuits could cut off connections to most functions of the machine (although this issue cannot be pinpointed immediately). Since testing the board is tedious work, it usually gets replaced altogether.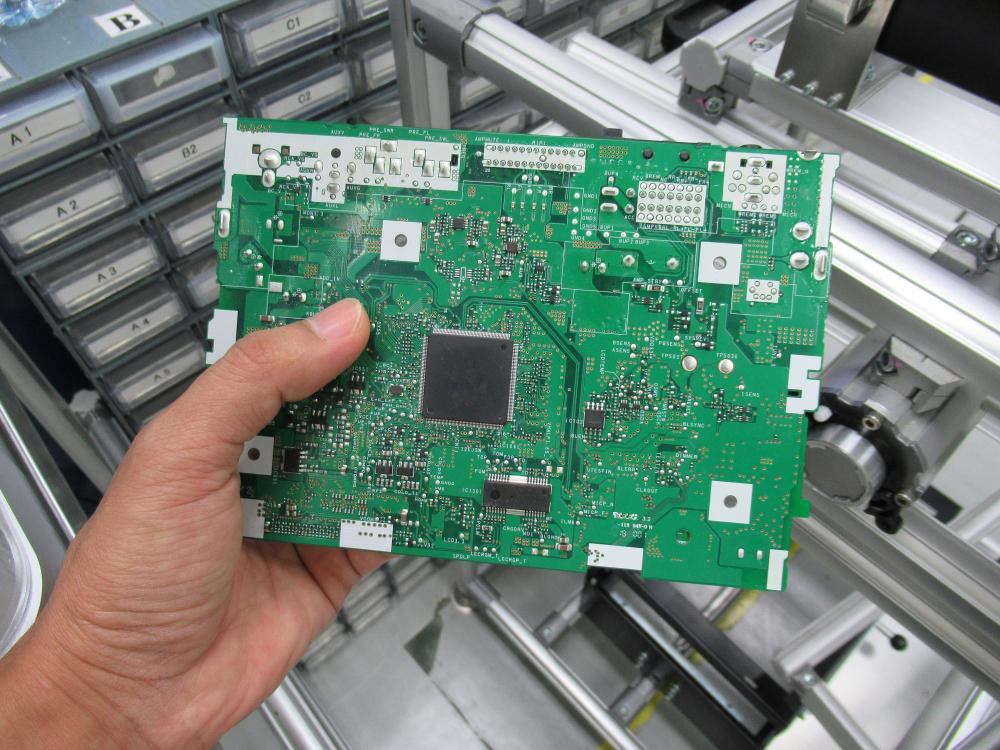 Should you repair or replace your washing machine?
How do you know whether it's time to fix your existing washing machine or to just get a new one? It's best to know your plan of action to avoid forking out more than necessary. Here are a few questions you can ask yourself about your appliance:
If it's a small matter you could DIY such as repositioning a loose drain hose or replacing a faulty lid switch, then there is no need to chuck it out and get a new washing machine. If the job requires expert diagnosis, then you can call in a service professional to troubleshoot the problem.
Severe damage such as a cracked tub or constant breakdowns (after getting it fixed more than a few times) would certainly call for a replacement washing machine.
How much does the repair cost?
You could estimate by calculating if the washing machine repair cost takes up less than 50% of the price of a new washing machine. If it's less than 50% and the machine still has a few years left, repairing would be a good move.
If it takes up more than half the price of a new washing machine, that would be deemed as cost-ineffective considering the lifespan of your current machine.
How long is your washing machine going to last?
If your machine is about 9 years old, rattling in its place, and occasionally doesn't turn on, getting a replacement would be the ideal solution. Same goes if the cost to repair an old machine takes up more than half the price of a new washing machine, as stated previously.
However, you could consider repairing if the machine's warranty is still valid because the coverage may be sufficient to overhaul the entire machine. If forking out a small sum is required to make up for the balance, compare it with the price of getting a brand new washing machine.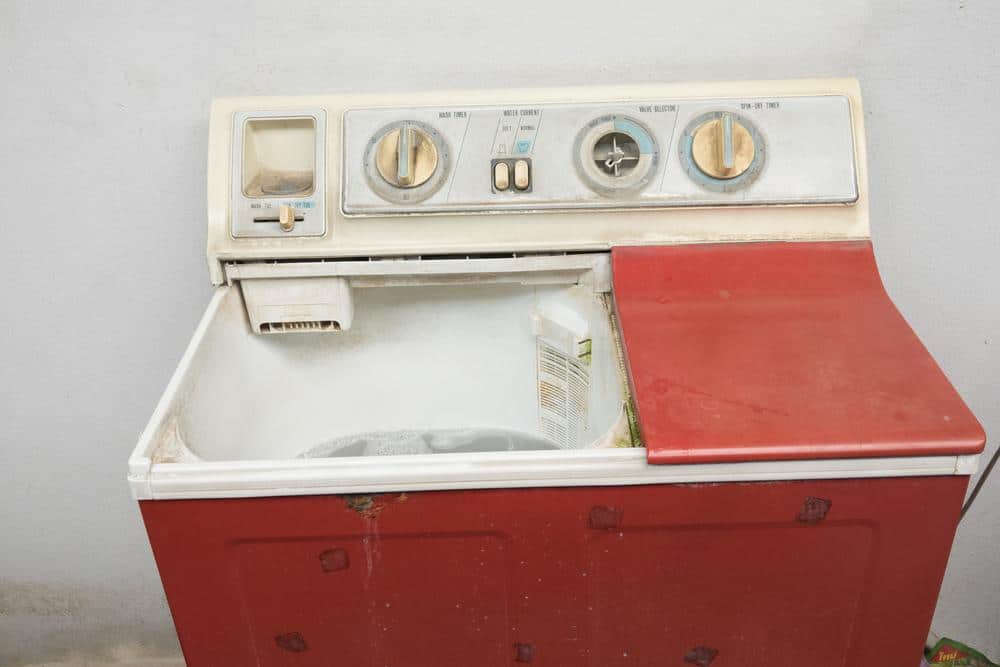 Cost of washing machine repair in Malaysia
According to one of our trusted service providers, Jack from Delta Vision Resources, the average pricing differs based on the two types of washing machines, front-load and top-load machines.
| | | |
| --- | --- | --- |
| Washing machine type/ Pricing | Top-load | Front-load |
| Broken or leaking drain hose | RM50-80 | RM70-180 |
| Washing machine transmission replacement | RM250-400 | RM350-700 (Would recommend replacing the machine due to the high cost and low guarantee of fixing the issue permanently) |
| Lid switch replacement | RM120-450 | RM150-280 |
| Water level switch replacement | RM130-250 | RM150-270 |
| Drive belt replacement | RM80-250 | RM150-250 |
| Coupling replacement | RM250-450 (Recommended to change to a new motor set) | RM250-450 (Recommended to change to a new motor set) |
| Damaged drain pump replacement | RM180-220 | RM150-450 |
| For latest and inverter models | | |
| Printed circuit board (PCB) replacement | RM180-750 | RM350-900 |
| Panel board replacement | RM180-350 | RM250-450 |
| Drain pump mini PCB replacement | RM200-350 | RM150-400 |
Source: Delta Vision Resources
Note: Pricing varies by brand, model, and power supply requirements.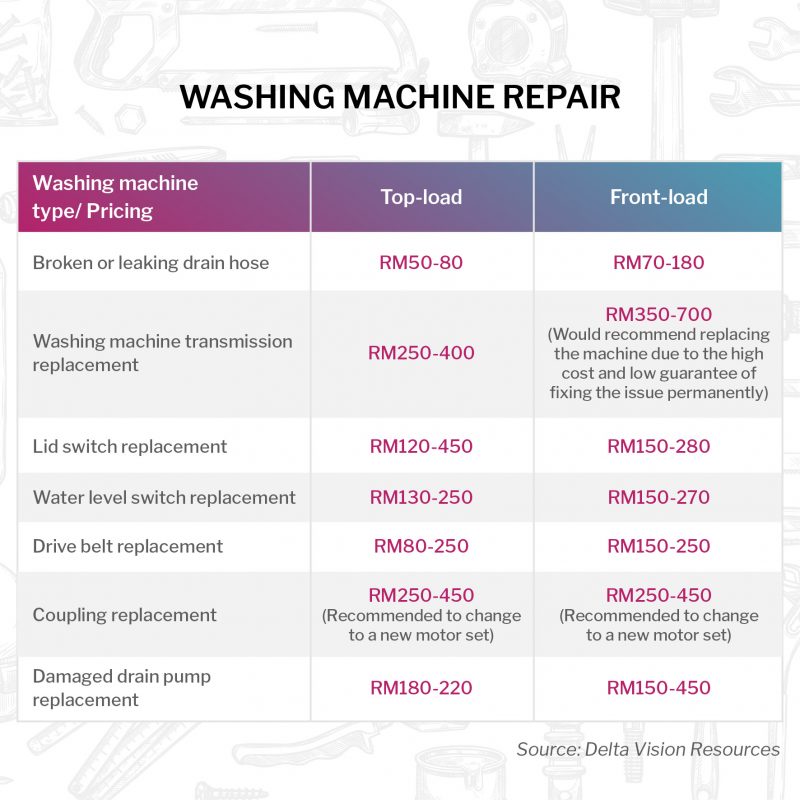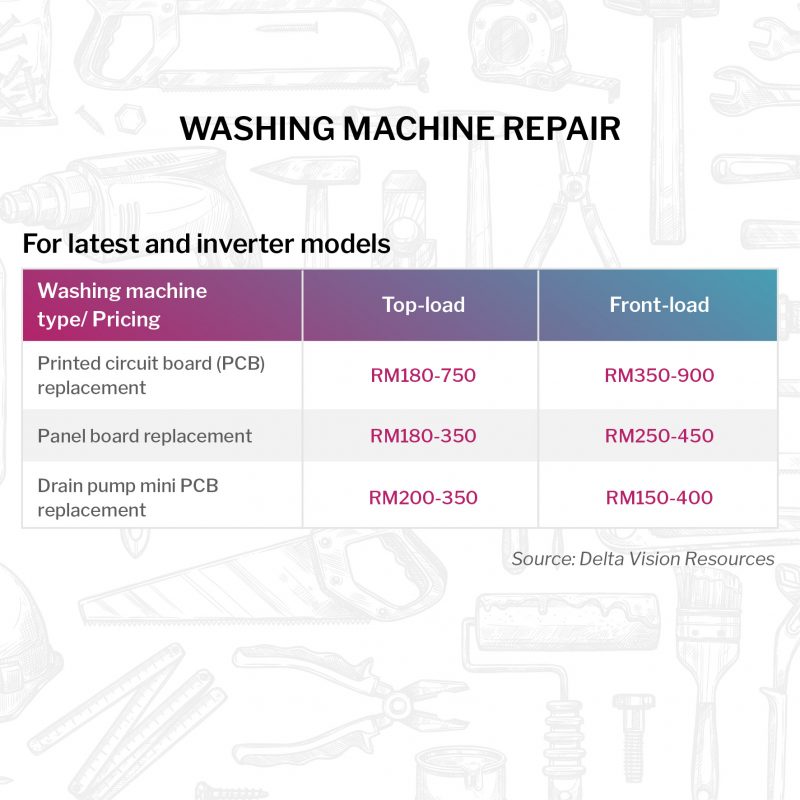 Additional considerations
For a smooth sailing in your washing machine repair works and evading additional hassle, be sure to tick these off your list of considerations before proceeding:
Check the validity of your appliance warranty. This could potentially save some of your repair cost or prevent you from getting a replacement unnecessarily. Another thing that's important to note is considering the cost of labour as well. Ensure whether your warranty coverage includes labour cost and recalculate accordingly.
Make sure any major washing machine repair works that require special permits or permission from the authorities have been approved before proceeding. An early and confirmed diagnosis is a must for cases like these.
Don't hesitate to ask your technician to break down the cost of repairs. It prevents making assumptions, overcharging or overlooking any concerning aspects.
Describe the issue clearly when speaking to your repair technician to save time and energy. Mentioned important details precisely such as what you see or hear, and pinpointing the location from where the issue is originating.
Frequently Asked Questions
1. Should I repair or replace my appliance?
Consider the degree of damage done to the machine and how old the appliance has been functioning. For example, if your machine is around 10 years old, perhaps buying a new one would save a lot more money in the long run.
2. Does resetting my washing machine work?
For machines with a PCB board, a master reset function is viable only if the problem is a digital one (open and close the washing machine lid 6 times within 12 seconds). However, according to Jack from Delta Vision Resources, this solution is only temporary before the issue resurfaces again.
3. Should I regularly service my washing machine, even without any issues?
Servicing appliances is generally good practice, so as to improve their performance for a longer life span. However, servicing washing machines is not necessary but the occasional maintenance is recommended, if your washing machine does not have a self-cleaning mode. This prevents mould and other fungal growth.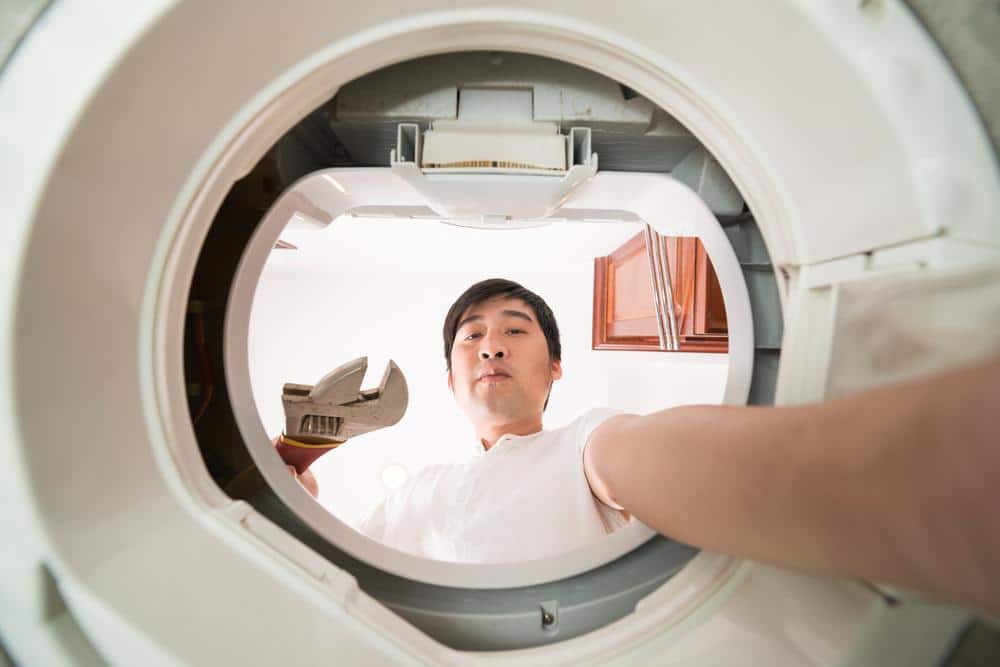 4. Does my washing machine have to be level?
Yes, it is crucial for the washer to be on level ground. Uneven flooring could cause the machine to shake and jump violently which not only can be extremely loud, but also leads to serious damage over time.
It's always best with the right professionals
When you need washing machine repair, you can be guaranteed of the best and trusted repair service with our technicians at Recommend.my. Submit your details and make a booking today.