When was the last time your curtains were washed? Just the thought of taking them down, chucking them into the washing machine, drying them, and hooking them back up feels like a chore already.
Apart from providing privacy and heat insulation, curtains act as a filter to keep dirt, debris, allergens and any unpleasant outdoor smells from entering your home's environment. Without washing them, these accumulated smoke particles might release into the house.
Here's all you need to know about cleaning and maintaining your curtains.
Why should you clean your curtains?
Other than for general housekeeping, there are important reasons to clean your curtains on a regular basis:
Clean out the smoke and dust
Curtains facing the open air outside like the balcony, a busy road in the neighbourhood or a highway, smoke and debris is sure to build up over a short period of time. Washing them routinely keeps them fresh and clean.
Not only do curtains trap dirt from the outside, they also harbour allergens like dust, pollen, mould, mildew, dander, and more. Any of these could lead to an allergic reaction or other respiratory problems like asthma or lung irritation.
Prolong the lifespan of your curtains
Like everything else in your home, curtains and drapes are an investment. Washing them regularly keeps them in a good condition for longer and prevents stains from forming, especially ones that are sun-exposed.
Lifestyle and living conditions require extra care
Living conditions factor in too. For households with smokers, cigarette smoke particles could leave yellowish stains over time.
For those living by the sea or beachside, salty air could even cause discolouration and salt particle build-up. Those call for a more frequent washing routine, at least every 3 to 4 months.
Types of Curtain Cleaning
1. On-site Curtain Cleaning
If you routinely clean your curtains every 6 months or so and don't feel like putting in the effort, on-site curtain cleaning is a suitable option as there would be less soiling and stains.
This process does not require removing the curtains but is cleaned using an alkaline-based solution or by just using water without leaving wrinkles or shrinking them.
Cleaners will begin by pre-inspecting and identifying any stains on the fabric. Any external dirt and dust are brushed off first before spraying with a cleaning solvent and then water.
The curtains are then dry cleaned using a high suction power vacuum and finally steam cleaned for hygienic steaming (or steam extraction) to kill off any remaining dust mites and bacteria. The steam cleaning also removes undesirable odours, leaving them fresh and clean at the end.
This method is also convenient for commercial use like multi-purpose halls, hotels, restaurants, and business outlets that are fitted with a number of heavy theatre drapes or large-sized curtains.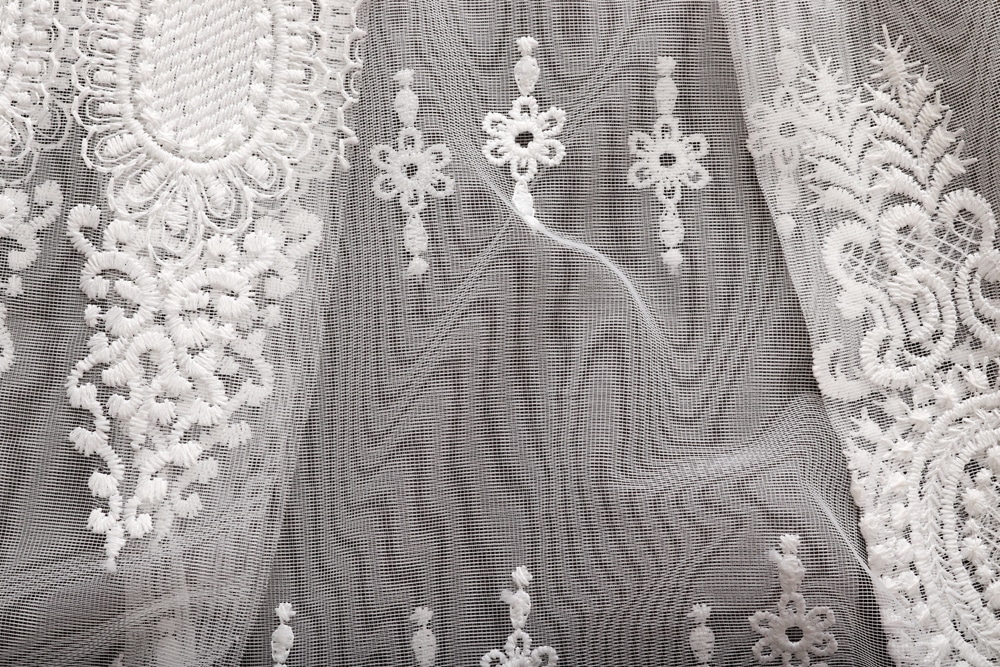 2. Off-site Curtain Cleaning
For curtains you haven't touched for more than 2 to 3 years, the best option is to send it for off-site cleaning in order to clean out all the built-up gunk and get rid of stains.
It could take a few days, so you should have an extra pair of curtains to switch to in the meantime.
The process depends on the fabric of your curtains. For example, delicate materials like silk, linen or lace should be dry cleaned rather than washed to keep from getting damaged. That could take 2 to 3 days which is less time than laundering them.
Our Curtain Cleaning Service Includes
Curtain cleaning pricing in KL/Selangor
| | | |
| --- | --- | --- |
| Type of cleaning | Average size of house | Price  |
| On-site curtain cleaning [RM2/sqft] | 1 bedroom studio with balcony | RM261 – RM452 |
|   | 2 bedroom condo with balcony | RM370 – RM557 |
|   | 3 bedroom single storey house | RM330 – RM678 |
|   | 4 bedroom double storey house | RM441 – RM905 |
| Off-site curtain cleaning [RM25/kg including removal, cleaning, installation, pick-up and delivery] | 1 bedroom studio with balcony | RM260 – RM1200 |
|   | 2 bedroom condo with balcony | RM360 – RM1680 |
|   | 3 bedroom single storey house | RM300 – RM2160 |
|   | 4 bedroom double storey house | RM400 – RM2880 |
*Price range varies by height and width of the curtains, and material type
Frequently Asked Questions
How often should I clean my curtains?
On average, your curtains should be washed every 3-6 months to maintain their cleanliness.
Is on-site curtain cleaning suitable for all types of curtains?
Yes, especially for delicate fabrics like silk, lace, and tulle or natural fibres like cotton wool. The process may not include getting them wet with water and cleaning solvents but will be lightly vacuumed to remove dust particles followed by steaming. 
What curtain types can be laundered/machine washed?
Synthetic fibres like polyester and nylon are safe enough to be machine washed. Others are best dry cleaned to keep from getting damaged. 
Curtain Care Tips
To keep your curtains from accumulating more dust and extend their lifespan, these tips you can incorporate into your cleaning routine will help:
To get rid of dust more effectively, vacuum your curtains once a week or give them a shake to loosen clinging particles. Going over them with a lint roller works too. 
Dust usually sets on top of curtain rods and sticks to the fabric so remember to wipe them regularly. 
Keep an eye out for stains, in case they can be wiped out with a wet cloth in time.
Create a homemade cleaning solution with water, liquid laundry detergent, and vinegar to occasionally spray onto curtains and leave to dry. 
Hassle-free curtain cleaning, right at home
Now you can book on-site curtain cleaning services with our verified pros and enjoy the convenience of thorough cleaning at home. Submit your details and get connected with the best curtain cleaning service providers near you.