To stop the spread of COVID-19, Malaysia announced a Movement Control Order (MCO) from 18 March 2020 to 28 April 2020.
Five days in, and hundreds of thousands of Home Maintenance, Home Improvement, and Home-based service professionals are being impacted.
These are hard-working professionals across industries such as interior design and renovation, handymen, home bakers, caterers, photographers, event planners and many, many more, who may not be able to withstand more than 30 days without work.
How have service professionals been impacted by the MCO?
Our service professionals have been affected in two ways:
Unable to deliver essential services: Rather than close up shop and stay at home, many of our service professionals have continued to provide essential cleaning, disinfecting, electrical and water-related repairs to homeowners. However, due to the MCO, they have faced questioning at condo guardhouses as well as police roadblocks and were forced to cancel on their customers.
Unable to operate other services: Service professionals who don't offer the services above have stopped operations for 2 weeks, at great financial impact to their livelihood.
As ALL of our service professionals' revenue has been severely impacted (some more than 50% reduction), they have no choice but to reconsider whether they can afford to keep their daily or weekly paid staff (e.g. cleaners, electricians, construction workers, other vocational skilled staff), many of whom are in the bottom 40% of the pyramid in Malaysia.
Their staff live in the villages near the city, live hand-to-mouth and cannot sustain weeks without income, because they need to feed their children and families, keep them clean and clothed. There are thousands of these folks on our platform.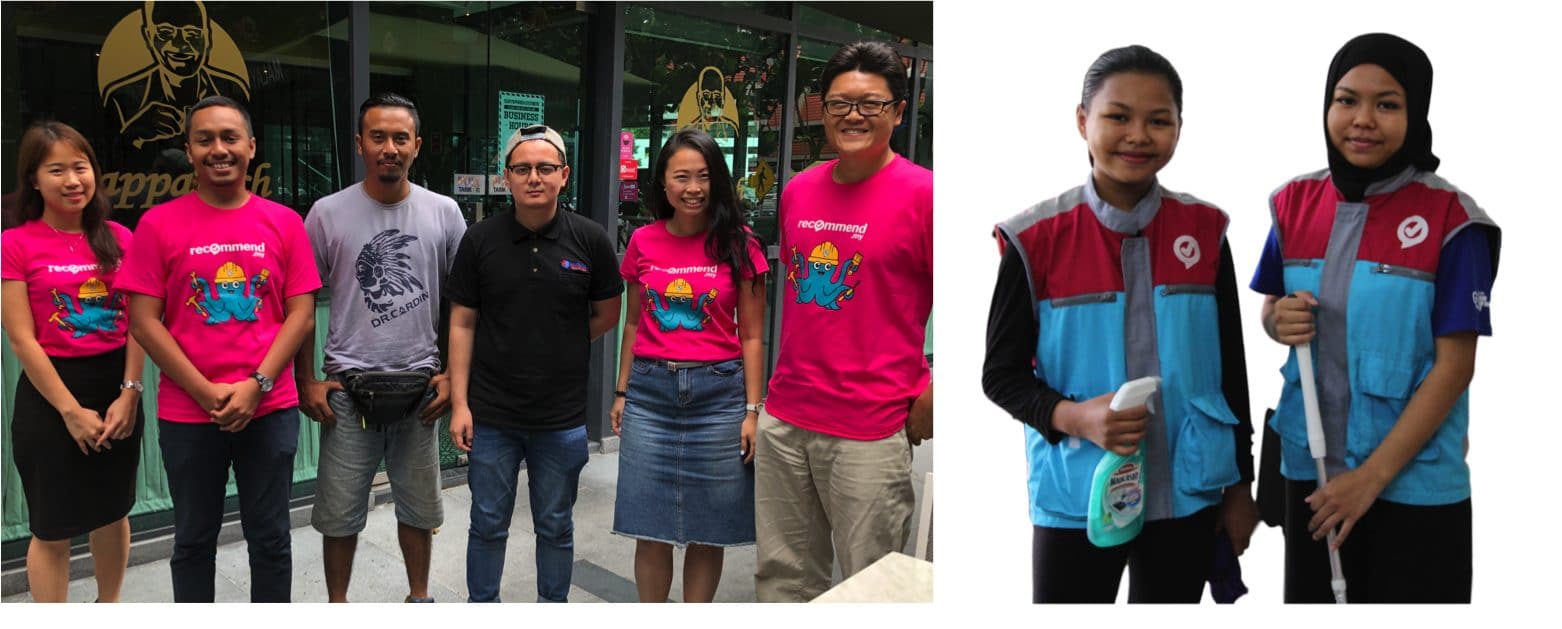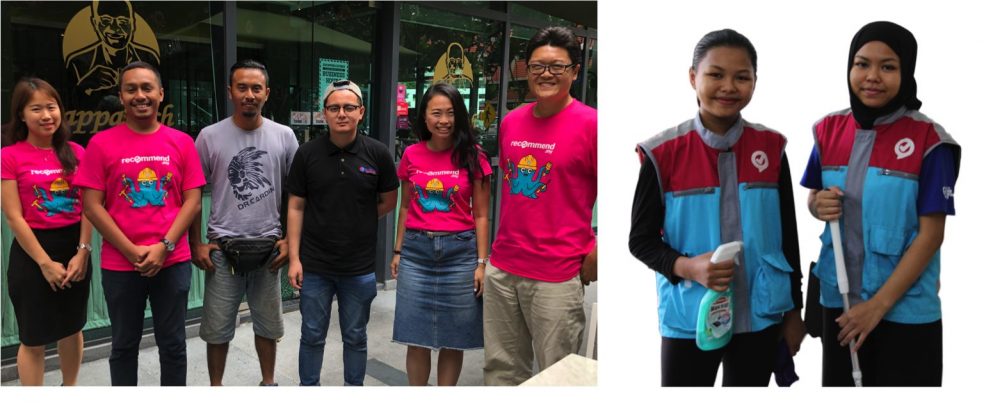 As a platform, we have a responsibility to help them overcome this challenging period. To that end, we decided to run a Recommend.my Pre-Book Program.
What is the Recommend.my Pre-Book Program?
Pre-book a service at Recommend.my where the date of delivery is after the MCO period (i.e. after 28th April 2020).
By pre-booking, you help the service professional get a confirmed job immediately after the MCO period ends, so they know that revenue is coming and they can continue to hire their daily or weekly paid staff.
You can also pay the pro online in advance using Recommend Pay so that the entire transaction is cashless. Don't worry, we will hold on to your money and only release it to the pro when the job is complete. If you change your mind before then, we will the entire amount without question. As always, any jobs hired through Recommend.my are covered by the Recommend Guarantee.
The Pre-Book Program will run from today until 28 April 2020.
How to pre-book your home services?


Step 1: Go to www.recommend.my
Step 2: Type in the service you need and begin filling in the request form
Step 3: When asked "when do you need the service", choose a date that is AFTER 28 April 2020
Step 4: Before submitting, enter code PREBOOKMCO. This lets us know that you want to pre-book
Step 5: (Optional) For services like aircon servicing, house/sofa/mattress/carpet cleaning, you can also pay in advance
If you do step 5 above, your money will only be released to the service professional after the job is completed satisfactorily, and if you do change your mind and want to cancel, we will refund this amount 100% without question.

Know any service professionals specialising in home improvement and home maintenance?
Introduce them to us and we will help to publicise their company for free, and help them get more pre-booked jobs.
To tell them about Recommend.my, send them this link: Recommend.my is making its platform free to all new sign ups during MCO.
Thank you in advance for support small businesses in Malaysia. Let's work together to make sure these hard-working, deserving vocational-skilled people continue to serve our nation.
READ MORE: Recommend.my COVID-19 response