Last April, a family in Subang Jaya watched helplessly as their house burned to the ground. Thankfully, everyone got out in time. But they lost everything in the fire.
The cause of the fire turned out to be a faulty old aircon unit in the master bedroom. The aircon spark caused a flame to start in the wardrobe below it, and within 20 minutes, everything was ablaze.
Aircon units that are old and not properly maintained are a potential fire hazard. Many houses in Malaysia have aircon units that are more than 20 years old, making this an important safety issue.
Here's how to prevent your old aircon unit from becoming a fire hazard:
Service your aircon regularly
As you use your aircon regularly, dust will get trapped in the filters and coils. If you don't remove the dust, it can build up and block the airflow. This forces the aircon to work harder to cool the air, which may lead to overheating. Dust and debris can also affect the electrical connections, which may have caused the sparks in the Subang Jaya house.
Regular aircon servicing will help to clear filters and blocked ducts. Our technicians will also check the wiring and electronics to identify old and worn wiring.
A regular cleaning involves opening your aircon units and vacuuming the dust. You can also choose aircon chemical cleaning, where a cleaning liquid is used to remove stubborn grime.
Install your aircon at the right location
Many homeowners like to keep their aircon units out of sight, or conceal it with built-in furniture or plaster ceiling. This may not be the safest option.
When installing the aircon, make sure to follow the manufacturer's instructions, and it must not be obstructed by cabinets or panelling. This allows for easy access, repair and maintenance in the future too. Besides that, your aircon unit also needs to have enough space around it for proper ventilation and heat release.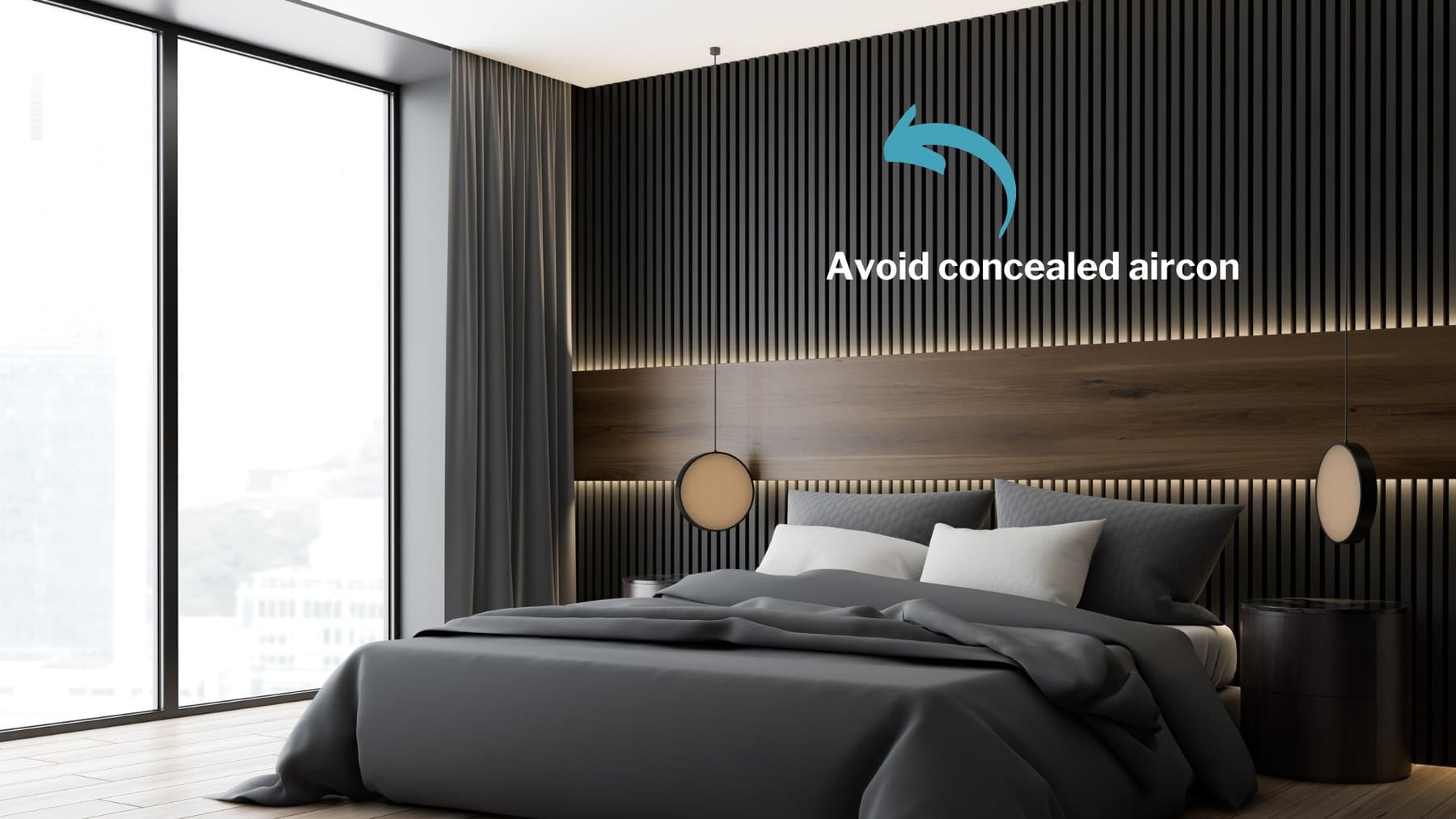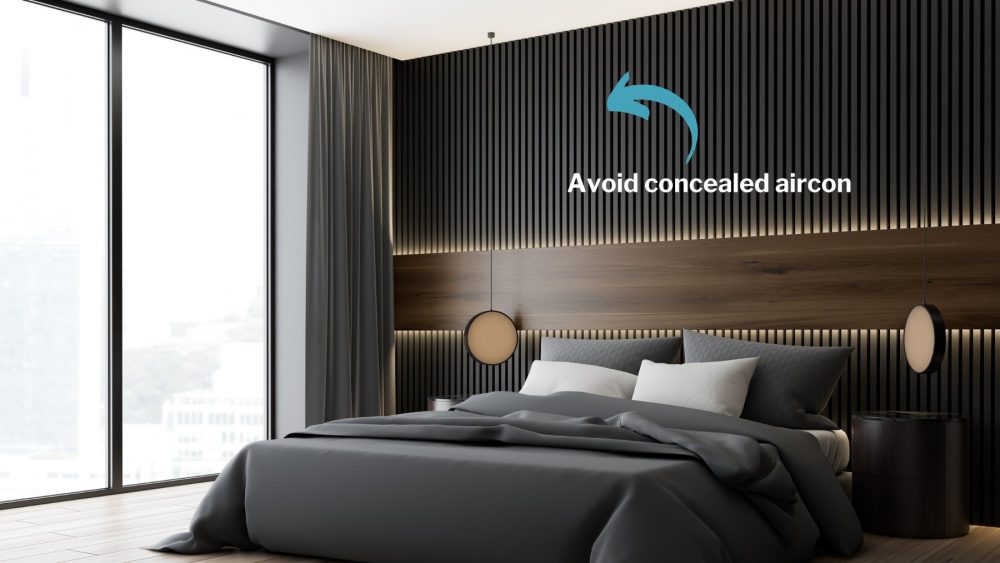 Connect your aircon to a dedicated power source
It is not advisable to use an extension cord or a multi-way adapter for any heating or cooling appliances that use high power voltage. Before installing a new aircon unit, ensure that there is a dedicated power source available nearby the location of the aircon. If you don't have any power source that could be used for the aircon, the aircon installer should be able to include a wiring service by their in-house certified electrician.
For powerful aircon units, you may also need to consider the total load on your distribution board (DB), or else it will always trip the circuit breakers when you switch it on. So don't forget to ask the electrician to check if the DB box has the capacity to hold an additional aircon unit. The electrician should be able to advise you accordingly.
Read more: Electrical safety dos and don'ts from Tenaga Nasional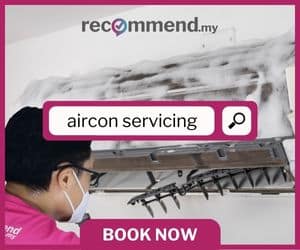 Proper installation
It's important to install your aircon according to the manufacturer's guidelines. Bad installation work without proper planning for the wiring and piping line will lead to a lot of headaches in the future. Clogged drain line, water leaking from the indoor unit, and short circuit are to be expected sooner or later.
A rule of thumb is the indoor unit must be installed higher than the outdoor unit and the water piping line must be sloped down for the condensed water to flow out the drain easily.
You should also consider the possibility that your aircon will drip water. So make sure there are no electrical appliances underneath it, such as a TV, lighting fixtures or socket plugs.
Aircon installation prices usually start from RM250 for a standard split unit type. For this price, the aircon installer will do a proper installation that should last for years.
Clear surroundings
Maintenance of the outdoor unit or the compressor is just as important as the maintenance of the indoor unit. An outdoor unit can be covered by dried leaves, or blocked by thick branches, or even an old bird nest! This can cause it to overheat.
Keep the surroundings clear and free from crawling plants that might crawl up the outdoor unit. Remember, the outdoor unit releases hot air and needs ample space for maintenance purposes.
Enjoy instant booking and 14-day warranty for your next aircon servicing
To prevent your aircon from becoming a fire hazard, schedule a regular aircon servicing. Don't wait for the aircon to show signs of problems and always follow the service maintenance schedule (which recommends servicing every 6 to 12 months). Book a contractor to service your aircon now with Recommend.my.