On 1 Sep 2016, The Star Online reported that a private general practitioner (GP) in Klang suspected his 58 year-old patient has been infected by the Zika virus after coming back from Singapore in August. To confirm the diagnosis, the patient was then referred to Hospital Sungai Buloh. On the very same day her urine PCR test result has confirmed that she is Zika positive.
Now that there has been a reported, confirmed case of Zika virus in our country, it is important to raise awareness and understanding about Zika among Malaysians.
[UPDATE] As of 14 Sep 2016, there are
six confirmed Zika cases in Malaysia
What is Zika?
Zika is a virus transmitted primarily by Aedes mosquitoes which also the main carrier for dengue and chikungunya. It is transmitted through mosquito bites. Since Malaysia has many outbreaks of Aedes breeding sites, it is very likely that people could get exposed to infected mosquitoes.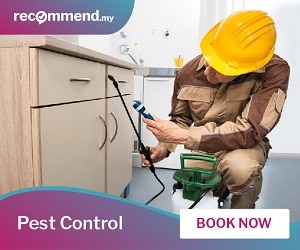 Recently, research has discovered that the virus could also transmit through unprotected sexual intercourse with a person who had travelled to a geographic area where there is known local transmission of the Zika virus.
If I get infected, what are the symptoms?
80% of adults will not have any symptoms from the Zika virus. However, 20% may develop symptoms such as:
Mild fever, usually <38.5 ° C

Conjunctivitis (red, itchy eyes)

Headache

Joint pain and joint swelling

Skin rash

Muscle pain
Symptoms generally last two to seven days. In rare cases, a person may also develop internal bleeding, which can lead to further complications.
It has also been found that when a pregnant mother is infected with the virus, there is a chance that the virus would infect the unborn child as well. The child will have a risk of having birth defects such as microcephaly (abnormal head size and brain size) and Guillain-Barré syndrome (nerve weakness and paralysis).
What are the chances that a Zika infection will affect your pregnancy?
More quick facts from the CDC. Download
Is there a treatment or cure for Zika?
As far as the World Health Organization (WHO) and Pan American Health Organization (PAHO) are concerned, no treatment or vaccines are available for Zika virus at this moment. Health care providers can only prescribe medication to control and cure the symptoms, and not the virus itself.
There is currently no treatment or vaccine for Zika, so the best way to keep your family safe from the virus is by taking preventive measures.
1. Control mosquito infestation around your home
The Ministry of Health's representative will implement fogging activities at your neighbourhood area only when there's a dengue case reported.
However, the frequency of these fogging activities may not be enough to control the outbreak. When we interviewed a representative from Pest Paramedics, he told us, "The complete cycle for a mosquito egg to become an adult is just 7 days. So, it is best to do fogging every week."
Instead of waiting for the next round of fogging to be done by MoH's rep, you can have your house treated with the chemical more frequently by hiring a pest control company to eradicate existing mosquitoes and destroy breeding spots. Depending on the size of area to be treated and the chemical used, the price for each fogging session is between RM100-RM300.  
Also, as fogging only kills adult mosquitoes, it is recommended to ask the pest control professional to carry out larvicide treatment once a month for better protection.
2. Install mosquito netting
Double your protection by installing mosquito netting at every entrance and window. Besides keeping your family safe from the mosquitoes, the netting will prevent other insects and lizards from entering your house too. To further protect children and toddlers, install another layer of netting on their cot and strollers as well.
If you can't find the time or you lack the expertise to install the netting, hire a professional to do it for you.
3. Regular garden maintenance
A poorly maintained garden will also contribute to mosquito infestation, especially on the plates of the flower pots and exposed tree holes. So, by ensuring that your yard and garden are well maintained, this will also reduce the possibility of having mosquito breeding sites in your home.
4. Inspect and clear roof gutters and apron drainage
Besides empty cans and unused tires, mosquitoes also infest on clogged gutters and drainage. If you don't want to contribute to mosquito breeding, make sure there's no blockage at these areas. If you don't have the equipment of expertise to inspect your roof and gutters, hire a handyman do the inspection and repairs.
5. Maintain a clean environment inside and outside your house
Have your house cleaned regularly to avoid having any breeding site inside your house too. Fake flower pots with water, unused container without lid, unmaintained artificial fish ponds are also mosquitoes' favourite site to breed. It is important to have risky areas cleaned and maintained every other day. If you just couldn't find the time to do a thorough cleaning around your house, find a professional cleaner to complete the task.
Need professional help around your home?
Keep your family safe from the Zika virus by taking preventive measures. If you need service professionals in any of the areas mentioned above, you can find them at
Recommend.my