We are so excited! Today we enabled Boost payments to our platform, so it's even easier to book and pay for any services you need in your home!
Boost is a popular Malaysian e-wallet by Axiata Berhad. Now that we accept Boost payments in Recommend.my, you can order any home improvement or home maintenance services through the Boost mobile app, and pay with your Boost wallet to enjoy cashless payments and cashback rewards.
For homeowners, paying with Boost means you don't need to have lots of cash at home to pay for services. For example, let's say a Recommend.my pro has just completed your aircon service. When they send you their invoice through Recommend.my, you can pay for it using your Boost account (and get cashback too!)
By paying with Boost, you also reduce the hassle for service providers, as their workmen don't need to accept cash, or give change.
How to pay for Recommend.my services with Boost
Here's a step-by-step guide to make payment using your Boost wallet.
Step 1: Visit Recommend.my and make a request for a service, such as home cleaning, sofa cleaning, aircon servicing and more.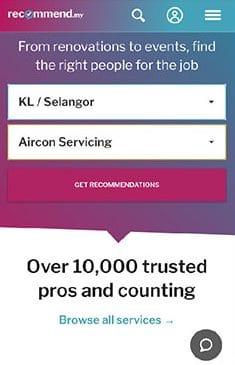 Step 2. Fill in the details of the job, such as how many units, and your contact info.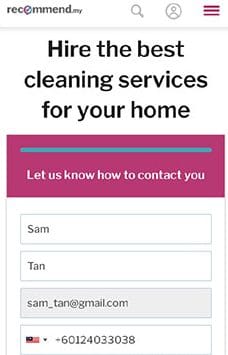 Step 3. Before submitting your request, you can pay for the service in advance (application to selected services only). Don't worry, we will hold your money and only release it to the pro after the job is completed.
Note: "Pay in advance" applicable to selected services only. For other services, you can always pay later, after the pro sends you an invoice through Recommend.my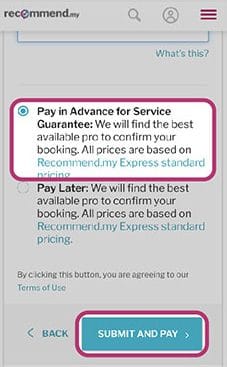 Step 4. During payment, choose "Pay with Boost" as your payment method.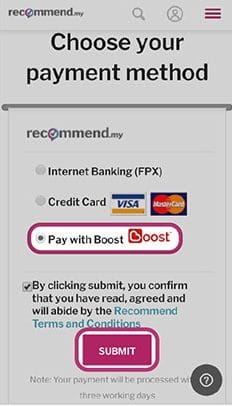 Step 5. Confirm the details of your purchase.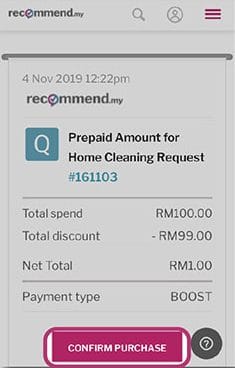 Step 6. You will then be redirected to the Boost payment gateway to complete the payment.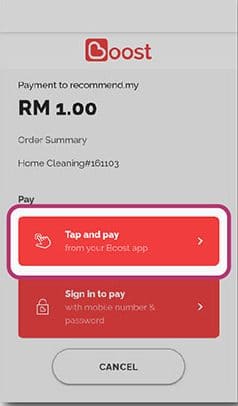 Step 7. If you choose "Tap and pay", you will need to enter your 6-digit Boost transaction PIN or fingerprint identification to confirm your payment.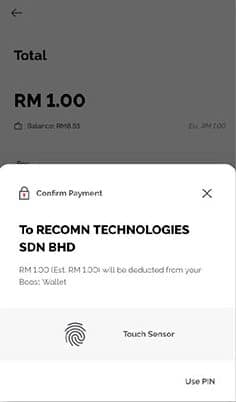 Step 8. Upon payment confirmation, a pop-up will appear to verify payment success.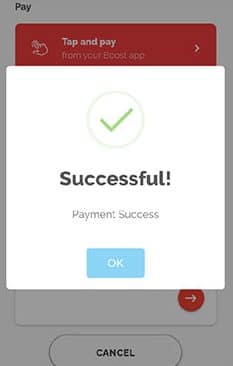 Step 9. Payment done!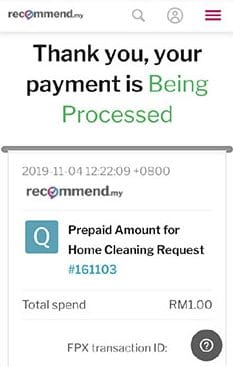 Special offer: Win 100% cashback when you pay with Boost!
From now until 31st December 2019, be among 20 lucky winners to win 100% cashback from Boost when you order any Recommend.my services through the Boost app!
10 lucky winners will also be chosen to win RM100 Recommend.my vouchers for any Recommend.my service.
Terms and conditions:
Spend a minimum of RM100 via the Boost app in a single transaction at Recommend.my to get 100% cashback (capped at RM100).
Promotion valid from 6 November 2019 to 31st December 2019. Any extension thereof shall be at the sole discretion of the Company.
Twenty (20) eligible customers will be selected at random to receive Boost cashback worth RM100 each.
Additional ten (10) eligible customers will be selected at random to win RM100 Recommend.my vouchers. Vouchers applicable for Recommend.my services only.
Boost lucky draw winners will be announced on the Boost app at the end of the campaign period.
Remaining winners will be announced on our Facebook page and contacted by our team to redeem their Recommend.my vouchers.