Dear Recommend.my,
My wife and I will soon receive the keys to our new house. Every day, we look through home design blogs to find interesting styles that we both like.
But the truth is, after a few weeks, we still don't know how to proceed. Should we hire an interior designer or contractor for our renovation? If we hire an interior designer, will it be more expensive? If we hire a renovation contractor, will we get the style that we want?
We would love to get your opinion on this.
Best regards,
Sleepless in Ampang
Dear Sleepless,
First of all, congratulations! As a soon-to-be homeowner, doing up your new home can be exciting, but also stressful and confusing. Finding the right pro to help you is an important step to ensure your home is completed with as little problems as possible.
Should you hire an interior designer or contractor for your new home? The answer is, it depends 🙂 In fact, renovation firms do offer design, and interior designers do offer renovation packages. The trick is to know what skills you need the most, and hire for that.
To help you make your decision, ask yourself these questions:
1. What's your scope of work?
A large design and renovation project can be broken down into the following phases:
CONSULTATION: Understand your objectives for the space, your daily routine, budgets, timelines
DEVELOPMENT: Sketches, concepts, mood boards, 3D renders, colour themes, lighting and styles
DOCUMENTATION: Work out permits, schematics, contracts
PLANNING: Project plan, timelines
PROCUREMENT: Selection and purchase of build materials, flooring, finishings, accessories, fixtures
DEMOLITION: Hacking, dismantling, excavation works
STRUCTURE: Framework and supports, door and window frames, walls
MECHANICAL: Electrical, plumbing, ducting
LOCK-UP: Completion of walls, doors, windows, skirting, ceilings, cement and tiling work
CABINETS: Install built-in cabinets, kitchen countertops, etc.
FINISHING: Painting, backsplash and coating
FIXTURES: Install lights, fans, aircons, and other appliances
FURNISHINGS: Artwork, accessories, furniture, carpets and other decorative items
Whether you hire an interior designer or contractor, they can provide guidance during any of the phases above.
In particular, phases 1, 2, 3, 4 and 13 are the main specialties of the interior designer, and 1 – 4 are typically charged on an hourly rate. Renovation contractors can also offer such services, but these are typically packaged together with the renovation fee.
If you hire an interior designer for this project, they will spend a great deal of time on phase 1, and work closely with you to arrive at a solution that optimises the limited space you might have, which is very important especially if you are living in a apartment.
Or, if you prefer to reduce the custom design effort, you can adapt from a selection of pre-designed styles. Many renovation contractors offer packaged designs for kitchens or wardrobes, making them easier and cheaper to execute.
Finally, if your project is even smaller in scope, such as building a new front porch for your driveway, you can take away many of the project phases, and hire a team of contractors on your own, including structural contractors, electricians, tilers and painters. But that means managing each party on your own.
2. How much are you willing to spend?
In general, hiring an interior designer will cost you more than hiring a main contractor, as their job scope will cover the phases we mentioned above. They will also oversee the entire project from start to finish, no matter how many parties get involved. What you are paying for is the convenience of outsourcing the entire project.
It's worth noting that, whatever your original budget, expect it to increase as the project plan gets more detailed. Naturally, higher quality materials will contribute to the cost.
For example, instead of a solid surface kitchen counter, why not use granite? Instead of laminate flooring, why not go for teak wood? These are the decisions that can cause your budget to balloon considerably.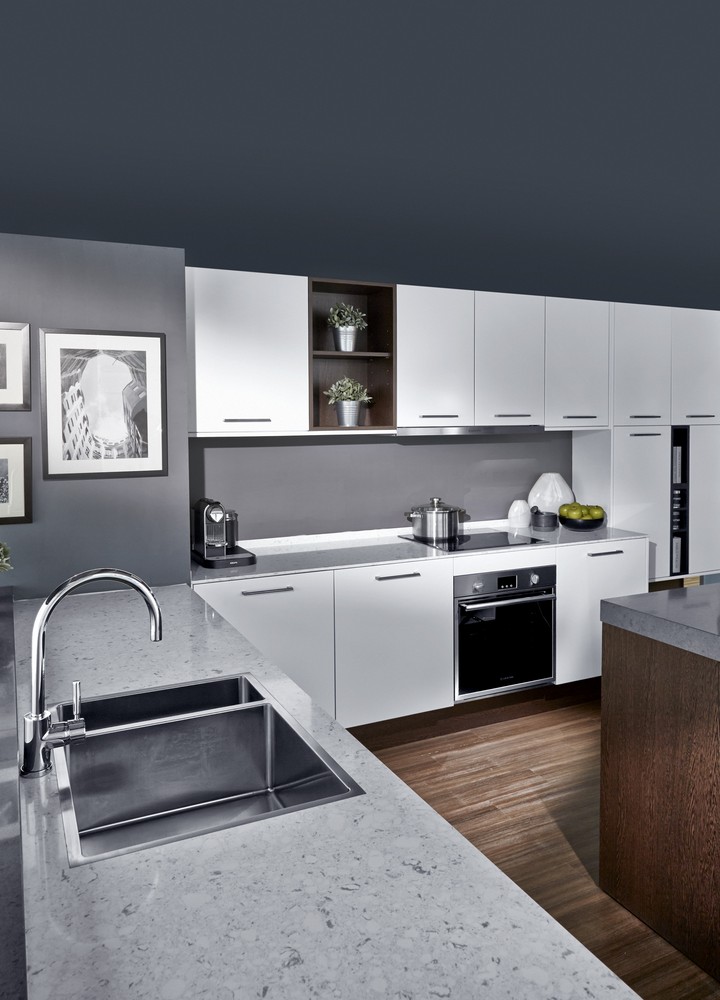 After all the decision-making and material selection is done, remember that the BIGGEST contributor to the renovation cost is to change your mind after the work has already started.
To get the best value for money, spend time shopping around. Share the same set of project details with several renovation contractors and interior designers so that they can respond with an apples to apples comparison.
3. How much time do you have to look after the project?
Being involved in a renovation project requires commitment, experience and patience in dealing with parties involved.
If time is on your side, then you can take on the job of preparing a working timeline and deliverables yourself, and hire subcontractors for every aspect of the renovation. But remember, even if you are an awesome project manager at work, managing your own home renovation can be a challenge, especially if you are not familiar with the industry.
Even if you are an awesome project manager at work, managing your own home renovation can be a challenge, especially if you are not familiar with the industry.
An interior designer can help prepare a comprehensive work schedule for all the other sub-contractors engaged for the project. Who, when and what has to be delivered by each sub-contractor will be laid out clearly.
First-time homeowners should consider this method, since they have a blank canvas to start from, and it's a big job managing all the moving parts involved.
If you feel that If you are more keen to lead the project, hiring your own subcontractors will definitely be cheaper. But know that the trade-off can be the increased risk of going over budget or over schedule.
4. What's your level of industry knowledge?
If this is your first time being a project leader for renovation works, do your homework. For example, if you are redoing your bathroom, know how much time you need for waterproofing, before adding the tiles. If you are relocating ceiling fans, know that you must have a support beam in place beforehand.
These items may sound obvious, but for first-time project managers, they may be overlooked, and can be extremely costly to redo.
If you feel that you have a good idea of all the steps involved in the build, playing project manager will save you money. But for owners who are not able to take this role, it's best to hire an interior designer or work with a project manager from a renovation firm.
The project manager will get your input on ideas, material selection (and tell you the pros and cons of each material), and understand your preferences. All you need to do is give your approval at each stage.
Once the project has started. you'll be free of headache from chasing the electrician, carpenter, painter and other sub-contractors hired for the project. Your project manager will provide regular progress reports, identify any potential problems, and rectify issues; even post-renovation.
5. How much creative direction do you want to provide?
You may have looked at tons of interior design magazines and created your Pinterest board, but turning it to reality is a different matter.
Some people want complete creative control, and want to design everything down to the last detail. For example, those redoing their kitchen can use 3D software to design their kitchen form scratch, and hand it over to a renovation contractor to measure and execute.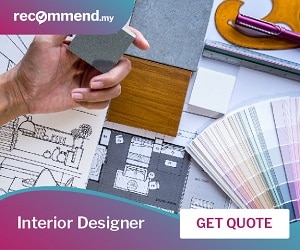 But if you don't have a clear idea of what you want, hire an interior designer. They will do a preliminary consultation with you to understand how you intend to use the space, and your style and design preferences.
6. Do you have a network of suppliers?
If you are thinking about managing the renovation work yourself, you'd better have a good idea of the roles you need to hire for your project, and have a solid network of suppliers on hand.
From cement work, to windows and doors, to curtains and blinds, to painting and wallpaper; every subcontractor will need to know "what do you need", and "when do you need it". It will be up to you to line them up.
On the other hand, hiring an interior designer means that they will bring in their own network of partners, including tilers, painters, carpenters, metalwork, and plumbers. This can be a good thing, since the team will be well established, and any problem will be handled internally.
When it comes to renovation contractors, it's best to go for one that has the various skills in-house.
When hiring a renovation contractor, try to pick one that has been in business for at least 5 years, and their pool of workers have largely remained the same.
If you have a particular vendor you want your project manager to work with, such as a painter, they will probably be able to accommodate that too.
Conclusion: Interior Designer or Contractor?
If you're a first-time homeowner and are starting from a blank space, it's best to hire an interior designer. If you are doing up a section of your home, such as extending the kitchen, or adding a front porch, a renovation contractor will do fine. And, if you are simple adding a concrete shelf in your kitchen, you can hire a subcontractor directly.
Need to hire ID or Contractor?