Want to give your minimalist house an extra shot of style? Minimalist house interior designs usually call for clean lines, less furniture, minimal clutter, and muted colours. This creates a space that feels open and relaxing. But, minimalist interiors can also look cold and uninteresting. That's why you need to have a design element that stands out. And what better way to inject a serious statement into any room than with matte black furnishings?
From track lights to cabinet handles to door frames; matte black decor and furnishings feel both timeless and ultra-modern. They give a stunning contrast to an otherwise monotonous colour palette and are an affordable way to give any space a stylish facelift.
Here are some great examples of matte black furnishings in minimalist interior design.
PS: Need interior design? Browse the best interior designers in Malaysia
House in Copenhagen, Denmark by Emil Dervish
These matte black furnishings are specifically chosen to match a circular cross-section. From the spotlights, to door handles, to cabinet pulls; the result is a classy space that feels modern and clean.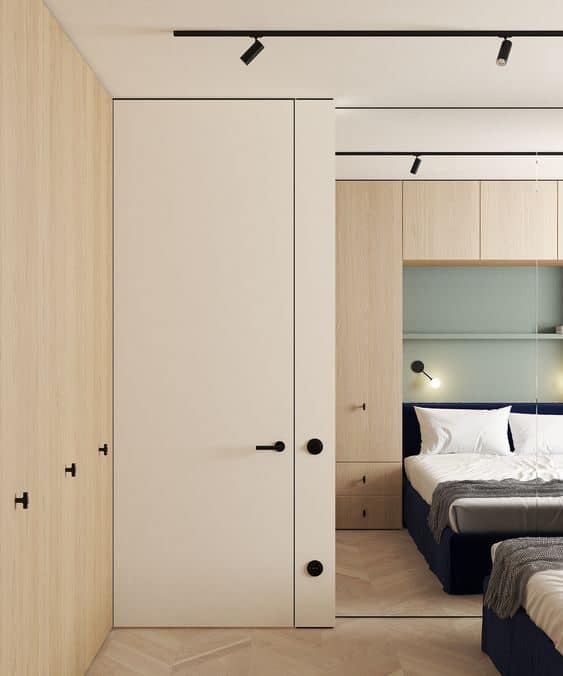 The same house also features a black and white bathroom design. All bathroom fittings are concealed in the walls for space savings.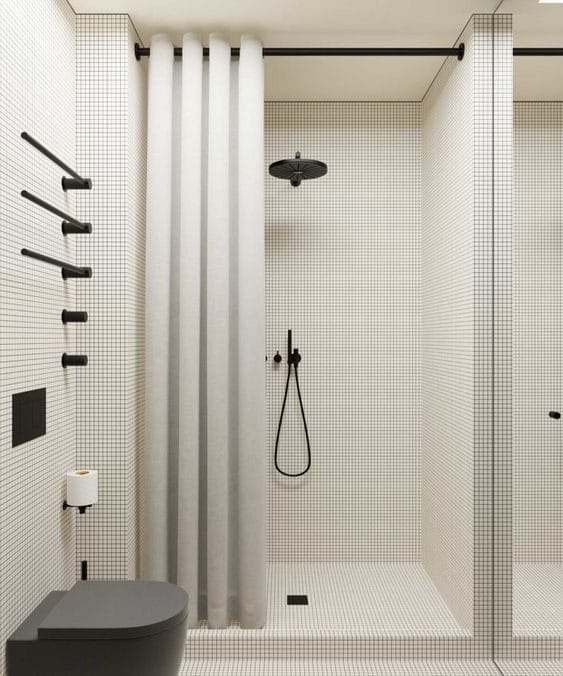 710 sqf apartment in Moscow
This apartment was for a married couple who used it as a short-stay. The living, dining and small kitchen are in the same space, and lit by elegant matte black fittings, including a Sputnik-style dining lamp, track spotlights, and LED downlights.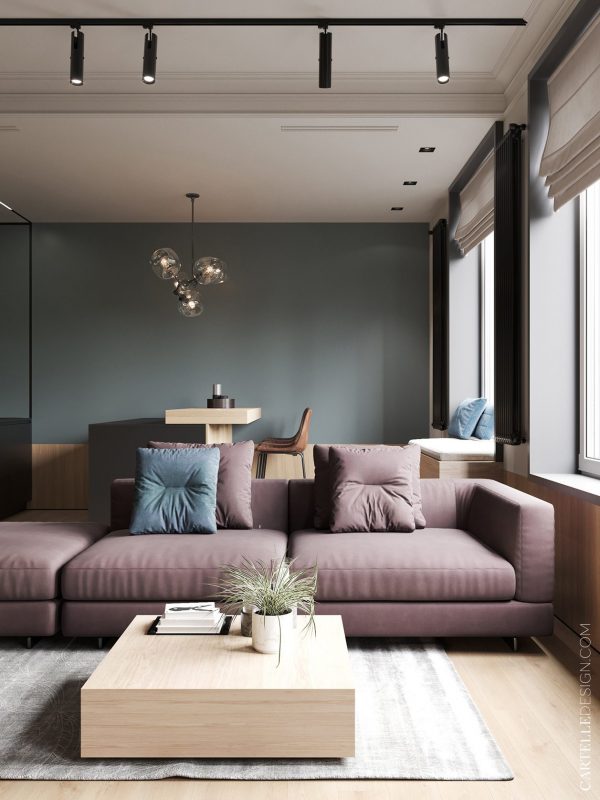 House in Belgium
A set of conical pendant lights hang over a matte black dining table in the dining area. The doorway sliding doors with matte black aluminium frames allow light to flood the area.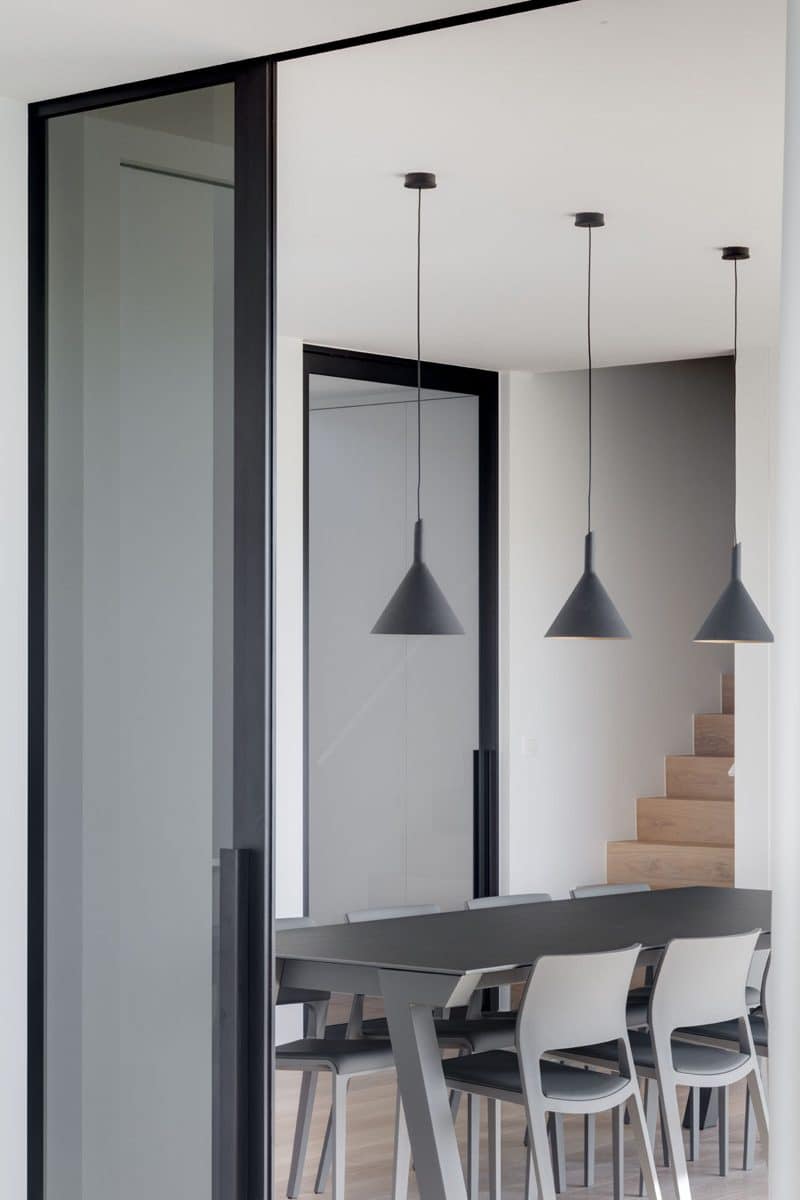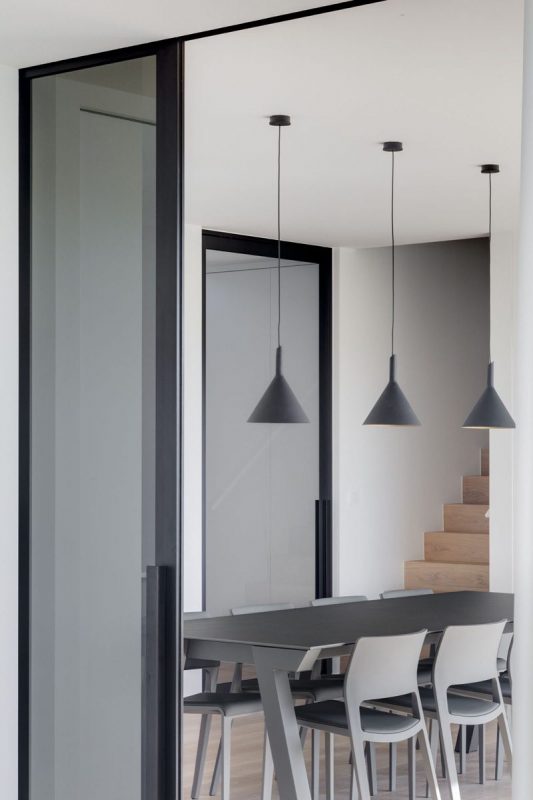 Converted 1076 sqf apartment in Slovakia
This apartment has a unique feature. A large bookshelf fills an entire wall, with black trim on the edges. Part of the bookshelf can be swung open revealing a doorway to the bedroom behind.
If you have an existing shelf and want to add matte black trim, you can paint it using Dulux Satinwood paint.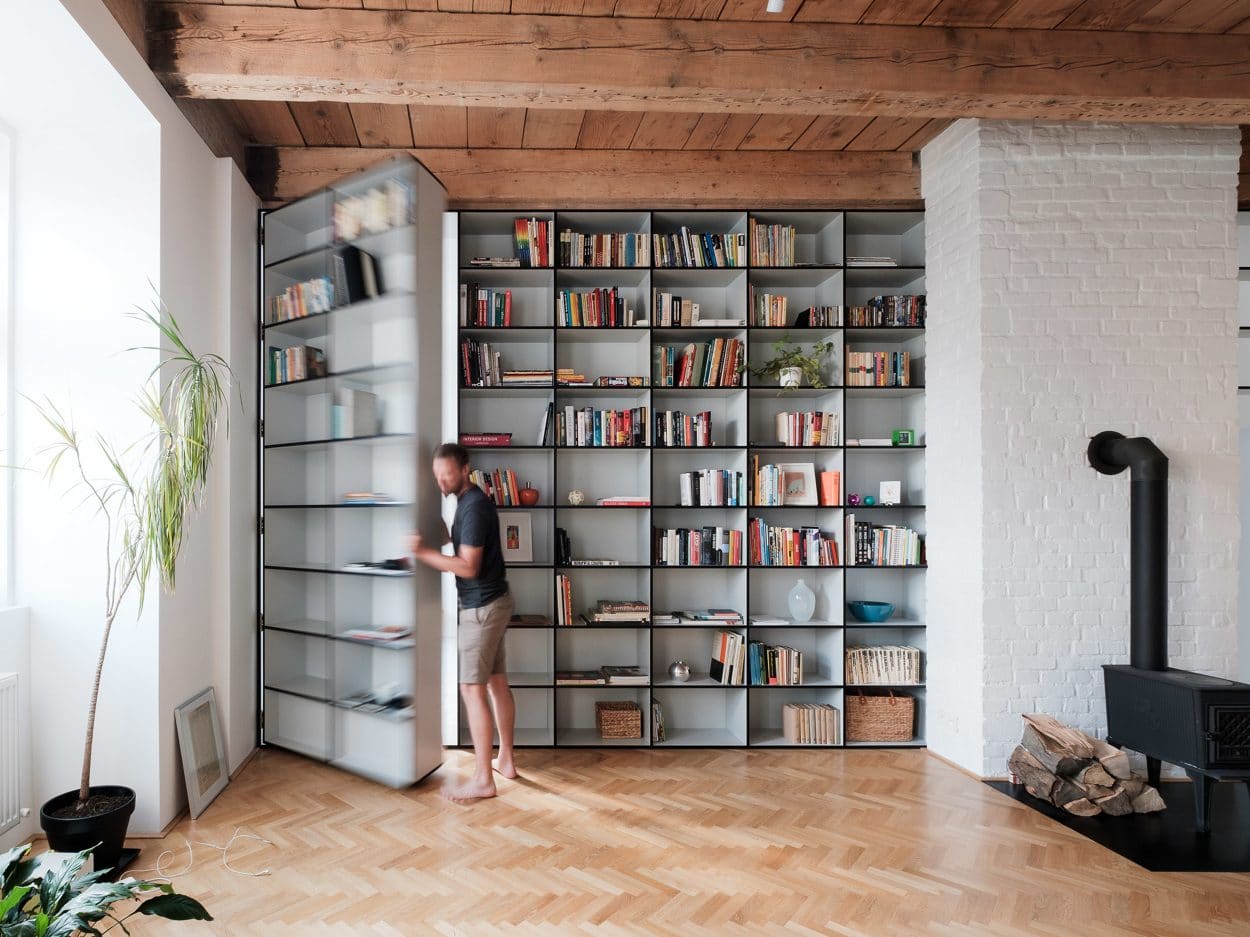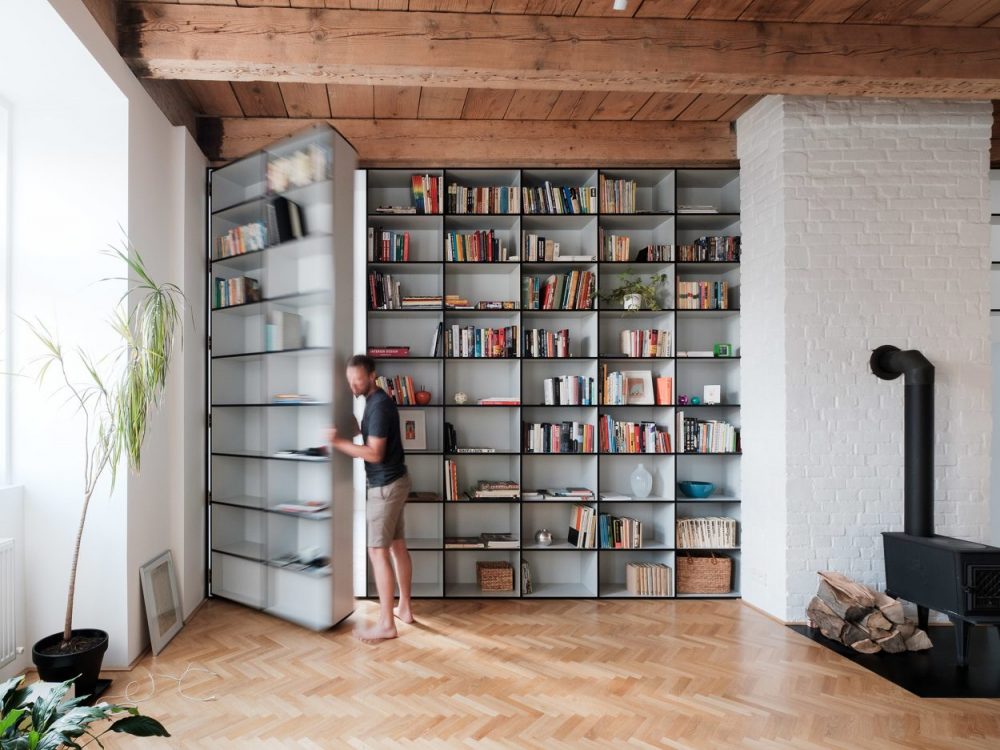 Bathroom with black door frame and black mirror frame
This minimalist bathroom has a simple concrete floor, and all-white sink and walls. However, the contrast comes from the black door frame, window frame and black framed mirror.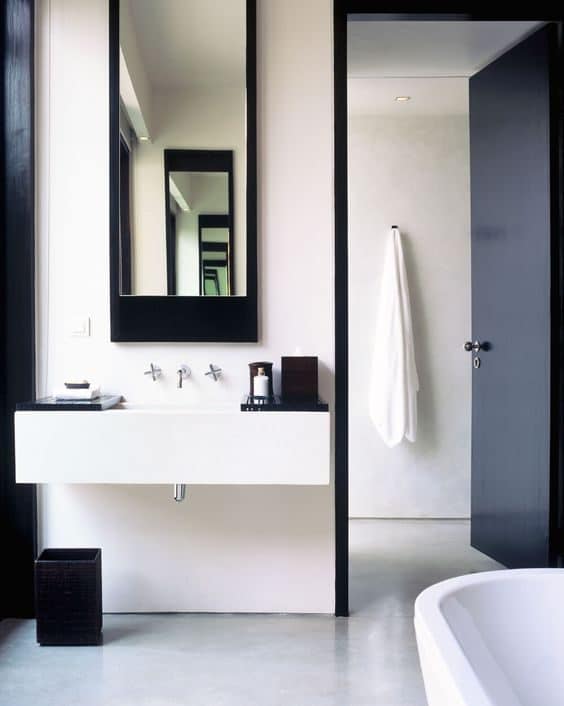 Home in Milan
A beautiful shower screen with matte black frame is the highlight of this bathroom.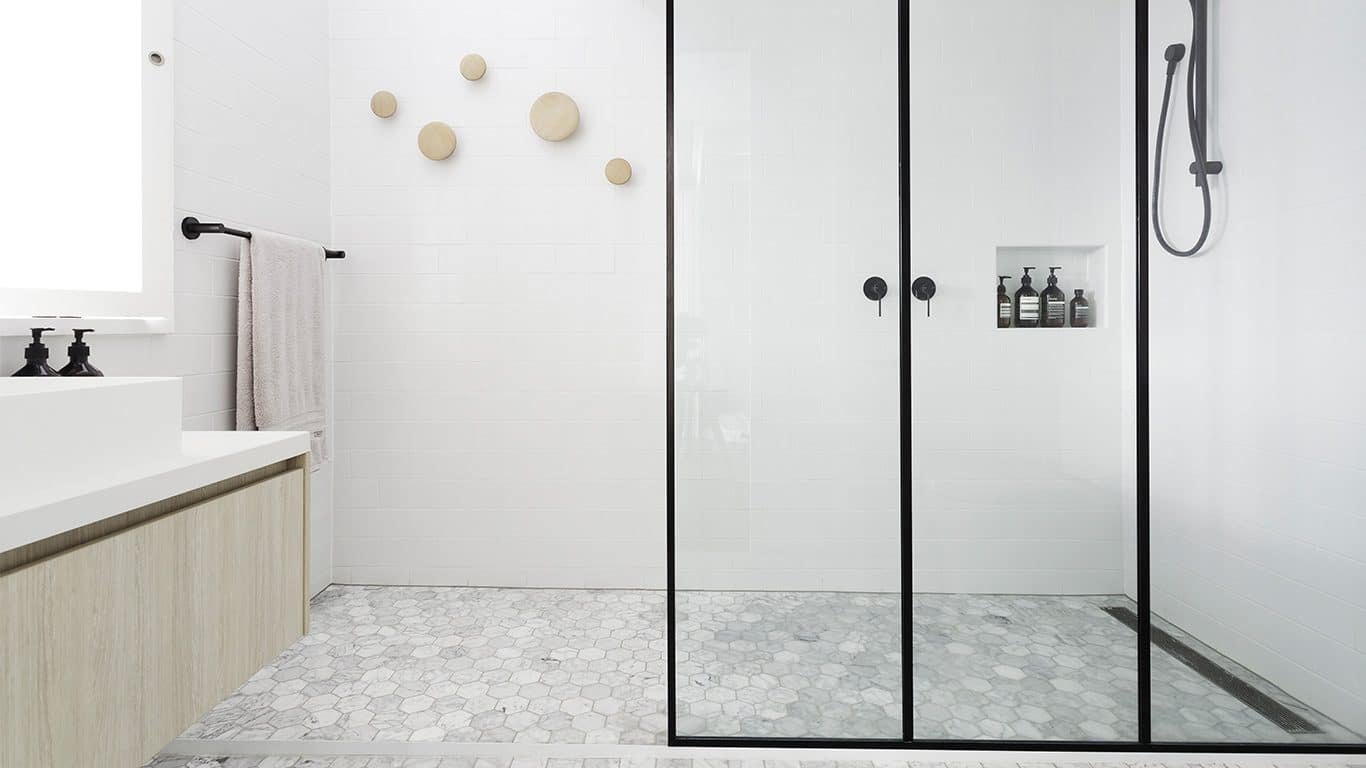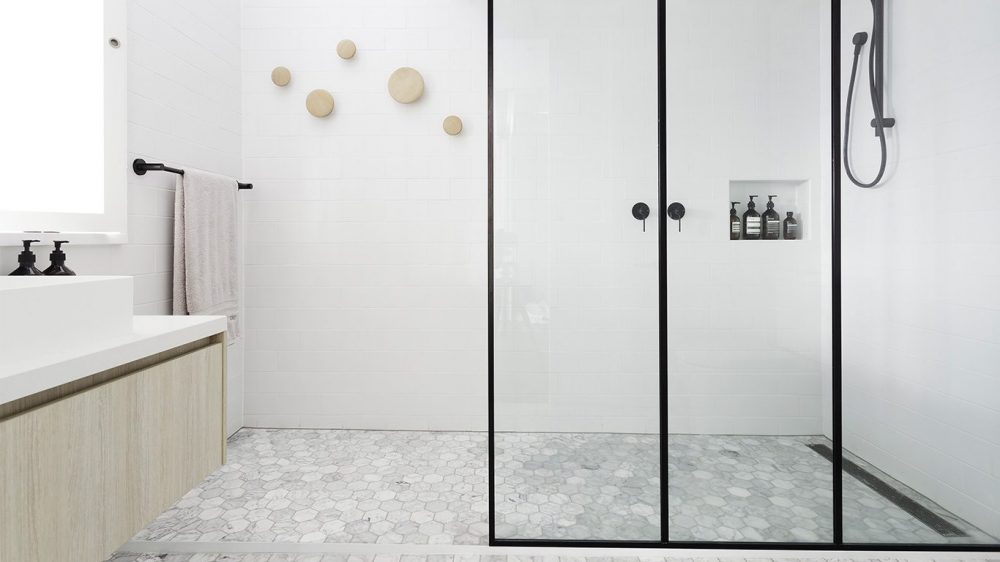 Beach house in California
The matte black fittings stand out against the white walls and light wood flooring. These include the vessel sink, round black framed mirror, the matte black taps, as well as the black-framed photo on the wall.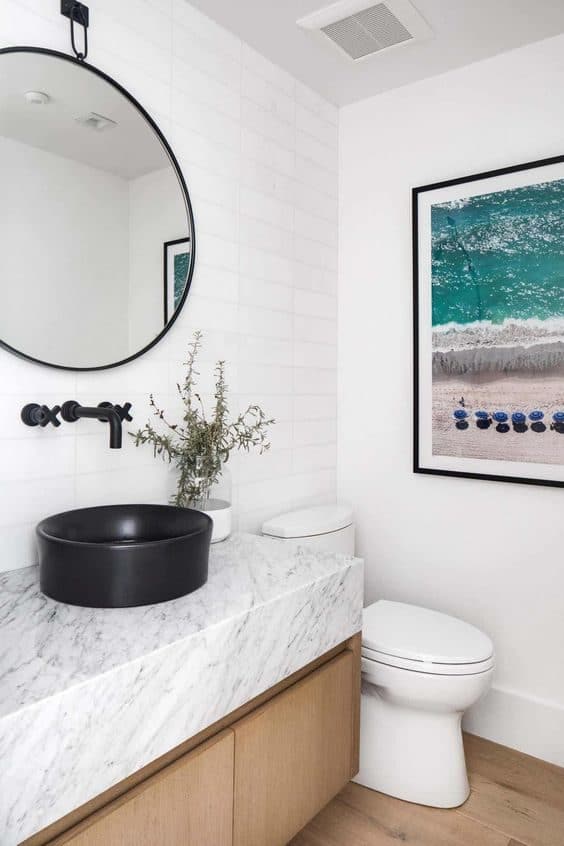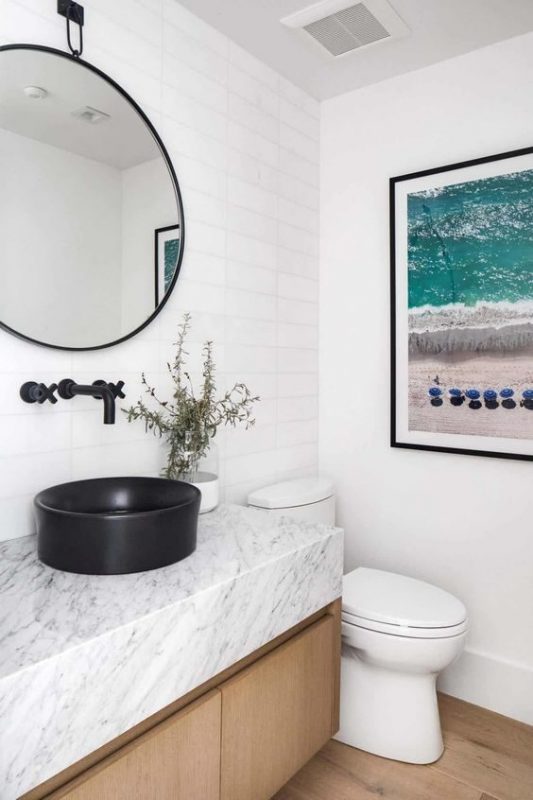 Goose-neck kitchen tap in matte black
This all-white kitchen cabinet with light grey concrete countertop has a matte black faucet as the centrepiece.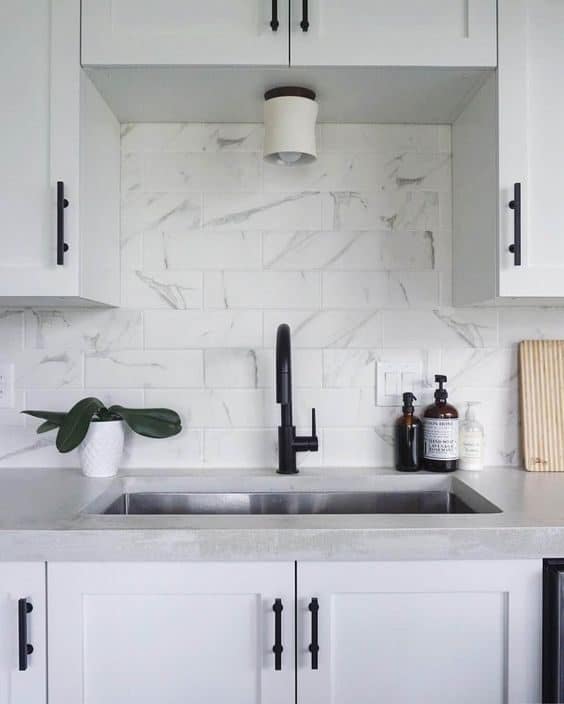 Get the look
Recreate some of the designs featured in this article:
Need interior design?
To get the minimalist home that you want, consult with the best interior designers in Malaysia! Recommend.my has hundreds of talented IDs who will realise your vision, and work with you from idea to completion.