The F&B industry in Malaysia has been through really tough times in the past 1 year.
MCO. RMCO. CMCO. EMCO. Can dine-in, cannot dine-in. 8am-8pm. 8am-10pm. The list goes on.
How are your favourite restaurants in Malaysia surviving, or even prospering during this time? Did they change their menu, launch new products, change their operations, simply just cut costs to the bone?
To find out, we spoke to several veterans in the F&B scene in Malaysia:
We try to understand how the pandemic has affected their business, and the strategies used to survive.
Here is the transcript of the live session that took place on 9 June 2021 at 5pm. Content has been edited for clarity.
How Recommend.my is supporting F&B outlets during MCO
As Malaysia's #1 home and property services platform, we have been providing end-to-end maintenance services for residential homes for the last 6 years, including aircon, plumbing, electrical, pest control services and more. 
We have expanded our service offerings to cover commercial properties, including F&B outlets. With services such as commercial freezer/chiller repairs, rolling shutter and automatic sliding door repairs, commercial kitchen equipment cleaning and repairs and more. Learn more about our maintenance services for commercial outlets.
Introducing the speakers
Dawn, Old Town White Coffee (OldTown): I'm Dawn from Old Town White Coffee. You know us best from our three-in-one white coffee found on supermarket shelves. We have 171 outlets in Malaysia, 15 in Indonesia, 5 in Singapore and 1 in Hong Kong.
Daniel, Manhattan Fish Market (Manhattan): I'm Daniel from Revenue Valley, in charge of Manhattan Fish Market, Tony Roma's, NY Steak Shack, and DaporLah, our latest virtual kitchen.
Renyi, MyBurgerLab (MyBurgerLab): My name is Renyi, one of the cofounders of MyBurgerLab, founded in 2012, out of a dream of just wanting to serve decent tasting burgers to local communities. We currently have 7 stores around Malaysia.
Nelson, Vanilla Crepe (VanillaCrepe): I'm Nelson, CEO of vanillacrepe.com and the largest mille crepe chain in Malaysia. And we fix your stress problem by selling you desserts.
In this pandemic, many people have entered the F&B industry, and setup online presence. How do you differentiate, engage, and win customers during this time?
Manhattan: I think a lot of us have to be very creative today to capture the market. The majority of our business is very dependent on dine-in. But now we have to compete in the area of takeaway and also delivery service.
One of the ideas we came up with was "Flavours of the World" to satisfy people's desire to travel again. We created menu items with Korean sauces, Italian sauces and so on. And during Chinese New Year, we came up with poon choi (盆菜) halal seafood item. And during Hari Raya, we created an ikan bakar menu item (below). We also created an all-day breakfast item. All things we have never done before.
Our other brand, DaporLah is our virtual kitchen (also known as dark kitchen or online kitchen). It serves local food and some fusion food. Since our restaurants are not operating at 100% capacity, we make use of what we have, and use the restaurant kitchens to promote and prepare the menu items. It has been popular with students and workers.
OldTown: We consider ourselves a halal-certified kopitiam brand. And our unique selling point is that we encourage you to eat throughout the day. So, it's a 24-hour eating situation that we offer, with products that can cover the entire five day parts.
To weather this period, we added more variety to that range to support 24-hour eating. For example, we added halal dim sum, which has done very well. We also had festive promotions; salted egg chicken and salted egg yolk sauce; we also had ayam percik that went out for Hari Raya.
One idea that we did during lockdowns was to add a gifting element and a retail element, because people were staying home and they weren't allowed to go out and visit their relatives and friends. So, if you are in KL, and you want to send a gift to your family in Penang, we can take care of that for you. This was possible because we've got a large network of stores to do that last mile delivery.

Dawn Liew, Old Town White Coffee
We also joined more delivery platforms. We were with the two largest ones at the beginning of the pandemic, but it has since expanded to 6 or 7 delivery vendors, so it's a bit crazy! We would not have considered that had it not been for COVID.
Not many people know this, but we ALSO have a dark kitchen. We also have a central kitchen and our own R&D team, as well as a bakery. Our size allows us to have these facilities, and it has benefited our franchisees. We also offered our facilities to any local brands that want to tap on our manufacturing processes and use our products; we can OEM it for you, so you don't need your own central kitchen, and it's already halal-certified. We have branched out into this as a business as well.
MyBurgerLab: If I may offer our perspective from a psychological standpoint. From day one, MyBurgerLab wanted to come off as a platform of hope and also information. Because, when the pandemic first came about, there was so much confusion. How bad is this? What do we need to do? What should we NOT do?
So sometime in February 2020, we started pushing out public service announcements, for people to take this virus seriously; wash your hands; don't use cash, and so on. We have a social media following and I think we have a duty to reach out to our customers to help them stay protected.
And then after that, much of it was just responding to the psyche of the moment, because as you know, MCO 1.0, 2.0 and 3.0 have all been different. MCO 1.0, people were making dalgona coffee, and brands were innovating wildly, such as selling frozen items or DIY burget kits. But, in MCO 3.0, the mental state is very different. And being able to understand what people are going through, and being able to address it and respond to it is what will make you stand out.
A big part of our DNA is to be a community brand. And we do keep our ears on the ground. So whatever headline there is, we ask ourselves if our followers need to hear about it. If yes, then how do we convey it in a manner that is relatable, and we don't force the narrative. So it's ingrained within my team that they will keep an eye out for such things like that.
VanillaCrepe: We are very fortunate to have built up a strong customer base after several years. What we do now is create flavours or deals based on their purchase patterns to ensure that they see value and continue to buy from us. For us, our winning combination was always to have quality products, an authentic French recipe, and of course, good customer service. We don't compromise on any of this, even during tough times.
Having said that, we also do our best to come up with new and refreshing ideas. One of the trends that we are jumping on is to launch a BTS edition crepe. Recently, we also came up with a special edition truffle mille crepe, sold for RM49.90 a slice.
But, when it comes to marketing ideas, it can feel like throwing arrows in the dark. Just try everything, gauge the results and effectiveness, and eventually there will be something that works
MyBurgerLab: Aren't you afraid of getting attacked by the BTS Army? (The fanbase of the Korean group). Because we toyed with the same idea, but chickened out as people were telling us not to mess with the BTS Army.
VanillaCrepe: (Laughs) We welcome these kinds of publicity, negative or not.
OldTown: One other thing we realised is that old-fashioned flyer drops STILL WORK. Nobody thought it would work, because everyone thought that it's all online on smartphones, Facebook and Instagram.
But we decided to try it anyway, and our outlet staff were gung-ho. They said, "ok give me the flyers", because I've got no dine-in anyway. So they went to the residential blocks and offices, and rang some doorbells. We tell them, "hey, we're open, would you like some lunch?". And that's what we do up to today.
We find that, when we do that, there's that personal touch. Because now, in that neighbourhood, the office workers, the families know that you're there, and you're open, and they can count on you.
MFM: How do you get into gated and guarded communities?
OldTown: You find out where your staff live (laughs)
MyBurgerLab: Actually, our friends at Inside Scoop did something similar. What they did was to reach out to their staff and say, "If you live in a condo, can you help us drop flyers in your estate."
The flyers would say, 'this coming Thursday, we will have a shipment of ice cream coming in, please place your order,' and then we do a bulk condo buy.
And that was a strategy that worked really well during the first MCO period. So flyer dropping, I think it stands out right now because no one else does it. And potentially, dollar to dollar, the conversion is probably higher than digital. People can touch and feel it, and it comes back to that personalisation. It's better than seeing an ad when mindlessly scrolling on Facebook.
In fact, we already use a lot of print vouchers, where we slip it into every single delivery that we do. On top of that, we also have restaurant partners that we work with. For example, we partner Inside Scoop. So every time someone buys their ice cream, our burger voucher is included. And we also stick an Inside Scoop voucher in every burger that we deliver, too.
In the first age of digitalisation for F&B, it was to establish a social media presence. Next, it was joining delivery platforms (e.g. Grab and FoodPanda). What's next in your digitalisation efforts?
OldTown: I think ultimately it would be a loyalty situation where it's digitalization in accordance to your customers spending pattern. So looking at a menu that appeals to that customer segment and identifying people who are your regular customers. So you will have your regular; your infrequent users; or frequent users, or people who are non-users, for example.
Also look at your distribution points; where do you connect with your customer? And what time of the day to connect with them? And ultimately, how do you engage with them? That's what is important, I think.
In a way, we are in a kind of F&B renaissance. It's a "no choice but innovate" situation. I mean, AirAsia are delivering mangoes now! It's because of the pandemic, or due to technology that has been accelerated because of this.
Recommend.my: It's very true. Even in the home and maintenance services industry, the vendors we used to try and acquire would be turned off by the technology. But now, THEY come to us asking to join. And after they do, they enjoy the cashless options, and ability to track where all their workers are, especially for contact tracing.
MyBurgerLab: COVID has accelerated the adoption of new technology, in various forms. But one of the things that I always remind my team is; while all this new technology is good, we should never forget that the F&B business is all about that one-to-one relationship with our customers.
COVID has accelerated the adoption of new technology, in various forms. But one of the things that I always remind my team is; while all this new technology is good, we should never forget that the F&B business is all about that one-to-one relationship with our customers.

Renyi Chan, MyBurgerLab
So, digitalisation without personalisation, is a big trap that a lot of brands fall into because they push so much onto the digital side, but, however you package, it becomes a little bit soulless. And what happens when the technology fails? You need to have someone there that actually responds to customers when there is an issue.
I've walked into restaurants where they are all so eager to get the transaction done, it no longer feels warm. So to people listening in; don't forget that as a restaurant business, we are a PEOPLE business.
In fact, even though we added more digitalisation of our company, we actually had to put more people behind the scenes, to address things when things fail. We have had issues where customers, after they placed their order online, the record goes missing. And the first thing they do is message us on Facebook. We must have our team there to respond.
VanillaCrepe: Yes, I agree. No matter how cool our tech, the human touch is still a very, very important point.
How have you managed rental, supply and HR costs during this time?
MyBurgerLab: Thankfully, we have not been affected too much because most of our shops are brick and mortar; we only have one in the mall.
VanillaCrepe: For us it's very different. 70% of our outlets reside in a shopping mall. But, our business model does not need as many workers. For example, for grab-and-go business, we probably need about two workers in a very small kiosk. So that keeps the whole model very lean. Everything is done in the central kitchen. This has allowed us to keep our costs low.
Manhattan: Unfortunately, most of my business is in the malls. Malls have foot traffic, but during this pandemic, we've had to depend on takeaway delivery service. What we did was to talk to our landlords, and work out a mutually beneficial solution to help us through this pandemic.
In terms of labour, you know, we have front-of-house and back-of-house staff, and because there is no dine-in, we have a skeleton crew to make do.
Even though we are limited to take away, we have tried to be creative. We set up a counter on the walkway so customers can grab and go. I call it basically "bringing the kitchen up front". We try to hijack the customers who are buying their groceries, so you can place your order. And when you're ready, you can come and pick up.

Daniel Chan – Revenue Valley (Manhattan Fish Market, Tony Roma's, NY Steak Shack, Daporlah
We are also seeing more "drive-in" concept, where the customer drives to the outlet, they stay in their car, and our crew member will pick up the order and then pass it to the customer. If you have a shopfront, this will really help. But in a shopping mall, it's a bit difficult.
Recommend.my: There was a hotel in Penang that moved the entire kitchen to the roadside as a hawker stall. What a great idea.
OldTown: About half our stores are shoplots, and the other half are malls. So we try to use the shop lot stores to cover the malls. But saying that, we do have very supportive landlords. Despite all the hardships they have gone through themselves, landlords have supported us, we have supported them back by being very quick to respond.
What I mean by being quick to respond; for example when the HIDE list came out, it caused a lot of issues. Suddenly, we've got to disinfect everything. So, we've been very responsive and quick, when it comes to situations like that. So we've got a very good team that monitors all of that, no matter the time of the day or day of the week.
The other thing we did was look at our outlets very seriously, and decide which of those we needed to hibernate. And we had very long conversations with those landlords about this. One good example for us is Penang Hill. Penang Hill is, as you know, a local tourist destination. If people are not allowed to move around, nobody will be at that location. So why stay open and flog a dead horse when you can redeploy your staff to other shops in order to try and amp up the delivery and takeaway in those other stores?
Have you renegotiated supplier costs, or made procurement cheaper or more efficient with tech?
MyBurgerLab: We haven't found any solution. And we have not been able to raise prices. In fact, the cost of food supplies have gone up, and we have to absorb it. Example, oil prices have just been going crazy, man.
MFM: It seems to be a global trend. Food prices have really, really gone up. We already see this kind of inflation happening in Western countries, and it will trickle to other countries as well. We just have to keep sourcing for alternatives.
How Recommend.my makes outlet maintenance more efficient
We provide urgent end-to-end maintenance services for commercial outlets so that outlet downtime is minimised. For example, aircon breakdown, plumbing and electrical issues, rodent infestation, commercial freezer/chiller repairs, rolling shutter and automatic sliding door repairs, commercial kitchen equipment cleaning and repairs and more. Learn more about our maintenance services for commercial outlets.
Is now a good time to go into F&B?
MyBurgerLab: It's never a good time to go into F&B (laughs).
I think you get into it, either by dumb luck, or having all this passionate ambition. But once you're in it, everyday, you're asking yourself, why am I doing this? It's a love and hate relationship. But in all seriousness, is it a good time NOW? I don't think so.
Even though there was so much hopefulness going into 2021, once we started seeing MCO 2.0 and 3.0, and the numbers going up and now being where we are, we are finding it very hard just to break even.
Even when restrictions are lifted, and you see all the restaurants being so packed, that's a bit like "revenge spending". But people don't understand that we have to work two or three months just to cover the one month that we lost from MCO.
OldTown: You really need to examine yourself to see whether you are truly passionate to be in the F&B space. To be quite frank, F&B takes a special kind of crazy (laughs). The hours that we keep are long. The amount of abuse that we take from everyone is mad. And you have to be very driven.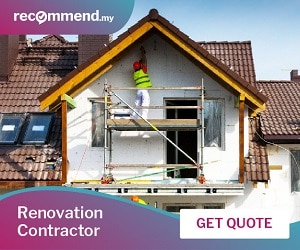 I also recommend you take a very good look at your bank account. And to ask yourself, what is your risk appetite? Can you afford to lose it all? Because that is the reality of the situation. And will you have the courage to pull the plug if you reach a certain level of loss?
That's the negative part of it. But there is a positive part to all this. If you pick a good location (which can be found at very affordable prices given the current situation), AND you start slowly, AND manage your expectations, AND know that you're not going to get your returns in the next one year, then I think you can actually start something now.
MFM: It will depend on whether it's a high-end or low-end F&B business. If you put a lower investment, it might be possible. It could be the right time, if you have say twenty or thirty thousand, and you're going into F&B to survive, perhaps you can start with a dark kitchen, or a food truck.
But, at the higher scale, if you put in a million ringgit to start a restaurant, it can be challenging to do it today, unless you have a very good location.
VMC: If you really want to invest in F&B at this moment, why not look into franchising? I mean, lockdowns have really disrupted the whole food supply chain. But in the current disruptive climate, the restaurant industry is actually evolving rapidly. And I do see a positive future for F&B, and it will be dominated by megatrends. What I mean by megatrends is a changing of demographics; changing of consumer demands; and the rapid pace of technology. This will shape the industry in the years to come.
Do you have any tips for other F&B entrepreneurs who are struggling during this time?
OldTown: My advice for small operators would be to focus on the areas where they are right now. It may not be very sustainable to have your entire business concentrated on the big food delivery platforms. Instead, focus on delivering within your local area only. Maybe ask your repeat customers to commit to a subscription service for weekly meals, or two or three times a week. This can become a regular ticket that you can count on. Again, it's about engaging with your community.
VMC: Remind yourself why you started this in the first place. Keep the belief in yourself and your brand and the efforts that you are putting out, and you will get results. Remind yourself daily that if you can get through this tough phase, it almost guarantees your success in the future against any other challenges. So, perseverance and determination are the two recipes for these tough times. Find ways to innovate, collaborate, and don't stop trying even the smallest ideas.
MyBurgerLab: Sometimes it's not as easy as telling yourself to keep fighting, because sometimes you are facing the end road. And as an entrepreneur, you may carry a certain ego, where you do not want to ask for help. But you shouldn't keep it to yourself.
Approach your community. Be honest about your situation. I think Malaysians are very kind and are very resourceful, and they will reach out to help. We saw this happening in Melaka, and there are so many of these stories everywhere.
So, reach out to the people closest to you, or tell your story online. In the F&B business, it's usually all about competition. But in these current times, community over competition should be the focus.
[Question from audience] How are you preparing for the inevitable shift back to pre-pandemic levels?
MyBurgerLab: It will happen. We are social animals, and restaurants are the watering hole where we get together and socialise. Each of us went into F&B because we love serving people. We want people to get together, we want people to enjoy each other's company. And we are still training the front of house team to prepare for it. So that when things go back to normal, we want people to feel like when they go to a restaurant, they are greeted by people and not robots.
[Question from audience] There is lots of research about how COVID spreads indoors. Is this impacting how you choose your next locations for expansion?
OldTown: In terms of location, there are lots of opportunities now. There are landlords who are willing to give you the locations that you've always dreamed of at a fraction of the price that you wanted to pay prior to the pandemic. Ultimately, it's a case of "where are your customers?"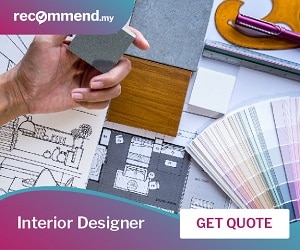 You need to go where your customers are, and be accessible to them. So it depends what kind of segment you cater to. I can't say whether malls or shoplots or other locations are the definite way to go. It's a case of just going to where your customers are.
Recommend.my: We have seen restaurants asking us for contractors or interior designers. They want to update the layout of their premises; more distancing; adding barriers; trying to be more open air.
OldTown: There is a lot of redesign that's happening to restaurants, at the back of house perspective, as well as the front of house perspective. So it's a very exciting time to be in the F&B industry, but you've got to have a lot of grit and determination to get through this.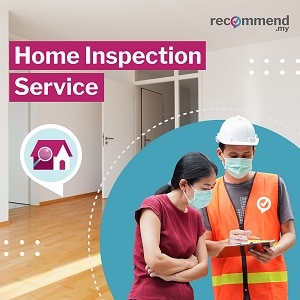 VMC: We are optimistic that a post-pandemic recovery is going to come. But the question is, how are we going to be top-of-mind for your customers? So, have a long think about who your target market will be, and that will determine your location.
Recommend.my: Thank you everyone so much for your time and your thoughts today.
How Recommend.my is supporting F&B outlets during MCO
As Malaysia's #1 home and property services platform, we have been providing end-to-end maintenance services for residential homes for the last 6 years, including aircon, plumbing, electrical, pest control services and more.
We have expanded our service offerings to cover commercial properties, including F&B outlets. With services such as commercial freezer/chiller repairs, rolling shutter and automatic sliding door repairs, commercial kitchen equipment cleaning and repairs and more. Learn more about our maintenance services for commercial outlets.