Interior design is just like music. The trends are constantly changing, growing, and blending into one another.
So, if you are looking to update your home and need to hire an interior designer, it can be difficult to explain the type of design style you are looking for.
Many homeowners will compile images of design styles they like and show it to their designer. Some will even buy the latest interior design magazines and create a scrapbook of looks.
But if you really want to speak the same language as your interior designer, it's important to know the different names of interior design styles. That means knowing how to recognise them, and the characteristics that define them.
Here are the names and definitions for the most common interior design styles in Malaysian homes, with example photos of completed homes. Once you know the right terms to use with your interior designer, you can create the right look for your home!
Find your suitable interior designer
Recommend.my is the best place to find the best interior designer in Malaysia for your home. With over 700 experienced designers ready to quote you, just tell us your requirements and we will introduce you to suitable pros to make your vision a reality.
Minimalist
Minimalist interior design started back in the 1950s and ever since it has been one of the most popular interior design styles. A minimal home emphasises on the simplicity and clean design. The basic idea is that, "less is more", and the interior design can be reduced and simplified to the bare essentials.
The benefits of having a minimalist home is that it's clutter-free and simple. A minimalist design is always streamlined with plenty of open spaces.
To create a minimalist home, use simple monochromatic colours like black and white to create a simple look. Keeping your space clutter-free is also essential so generally simple furniture that have multifunctional purposes are always more preferable over multiple furniture.
For instance, you can place plenty of above-the-storage cabinets to maximise space or use the countertop space as a preparation and entertainment area when you have guests around.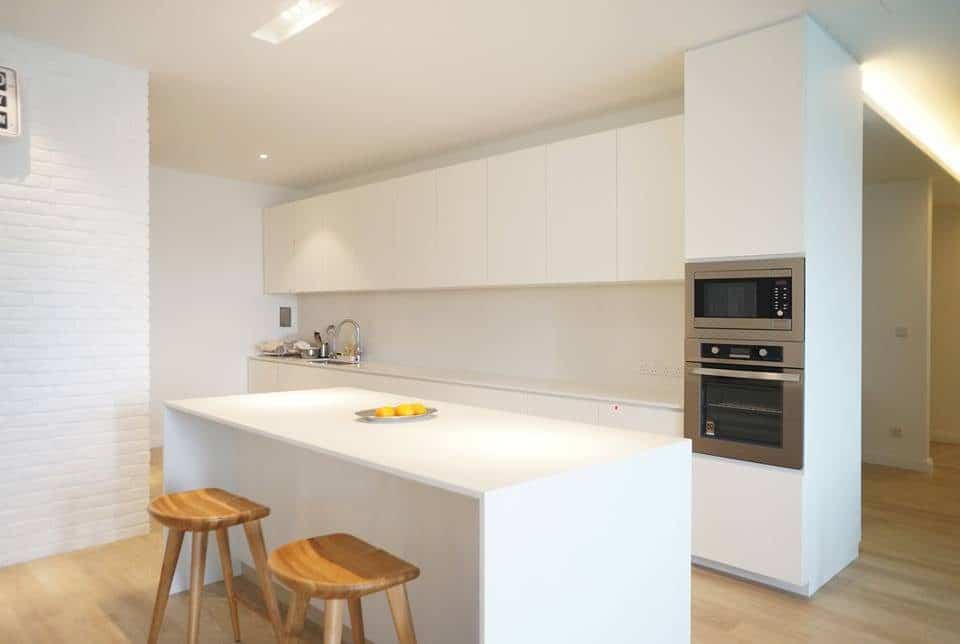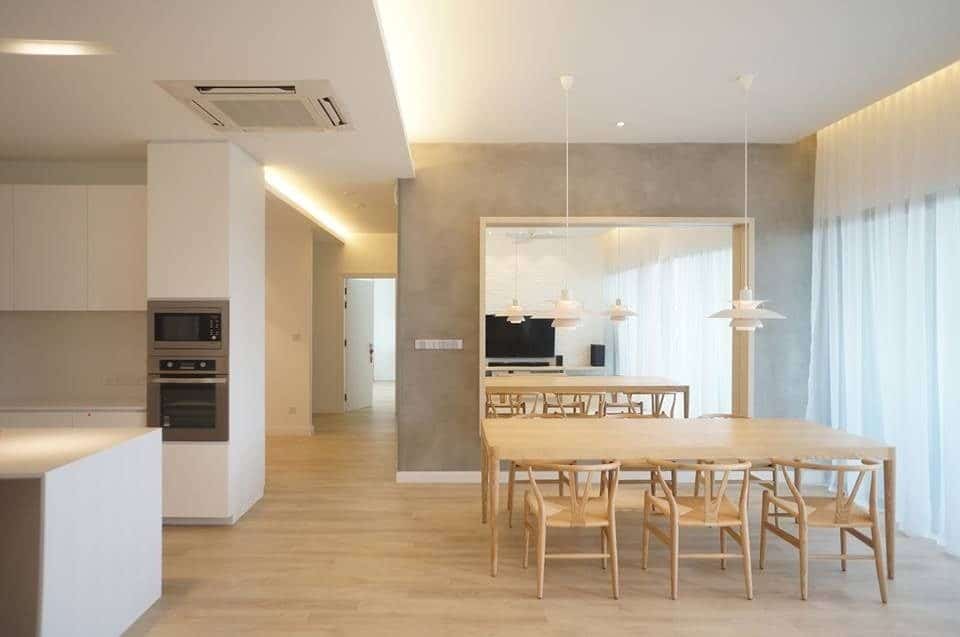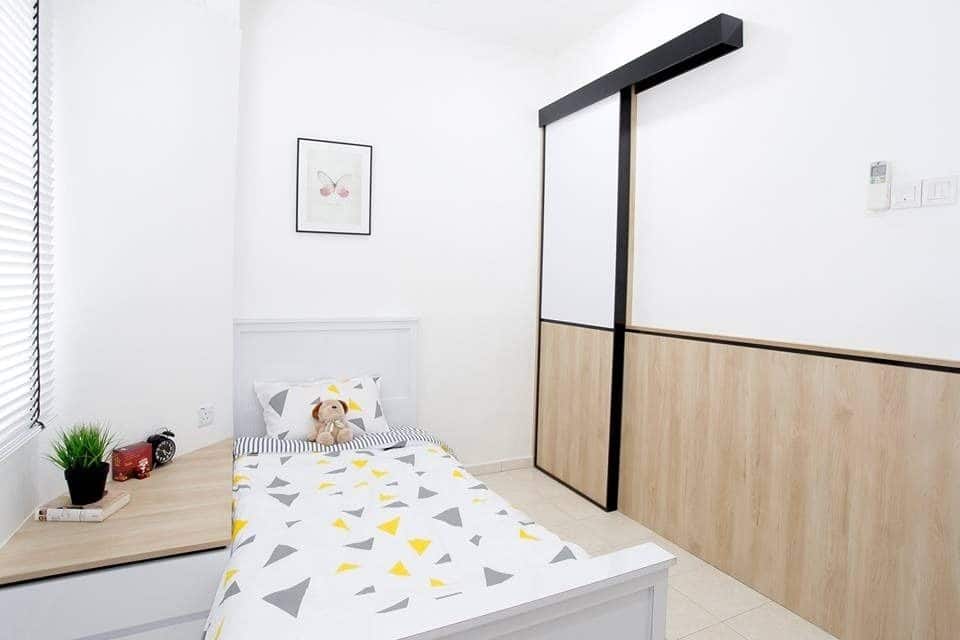 Modern
Modern interior design sounds futuristic, but the word "modern" actually comes from the modern art movement that was popular in the 1950s. Modern design offers a clean look of the home. Most components of modern design, from the furniture to the shape of the rooms, includes clean, straight lines with no additional details.
Modern interior design may incorporate metal, such as chrome or stainless steel legs in furniture. The metal accents also show up in light fixtures. Modern design will usually include black, white and primary colours. There will also be regular use of plastics, or painted wood surfaces.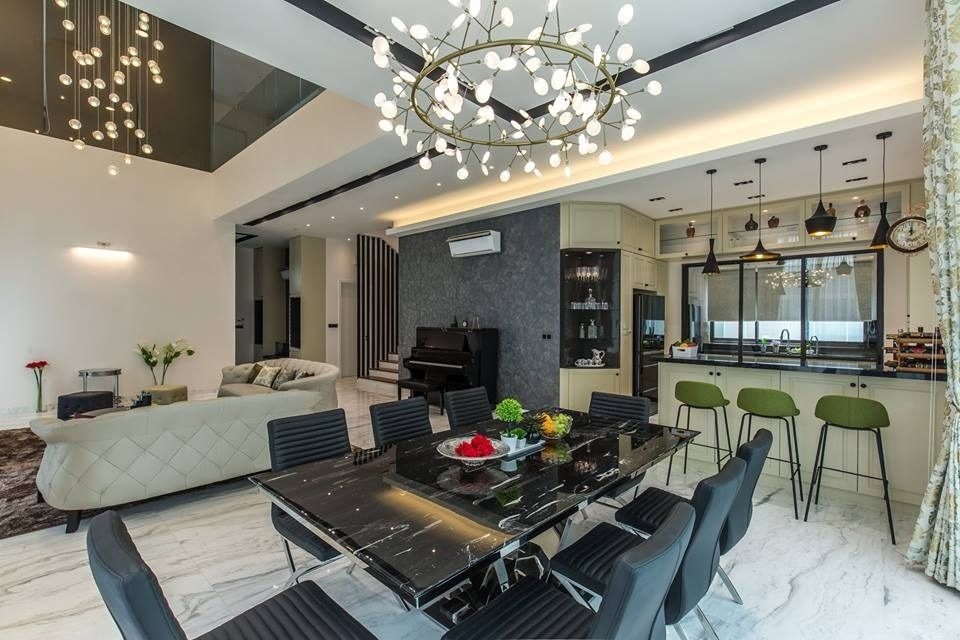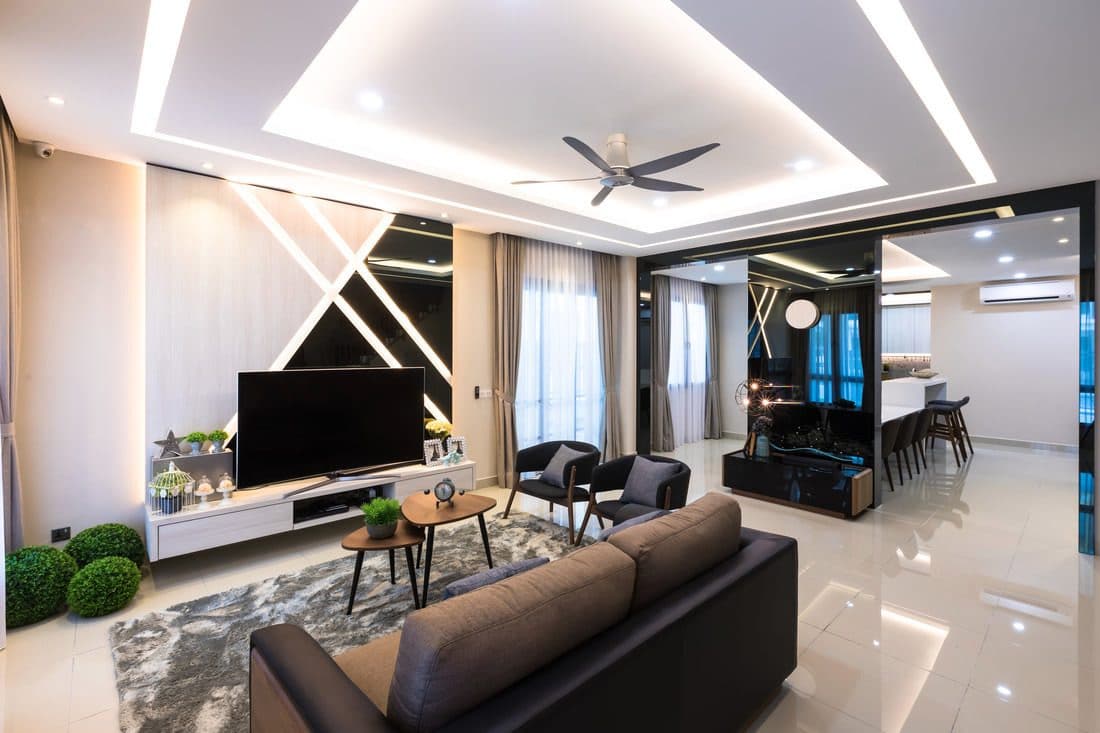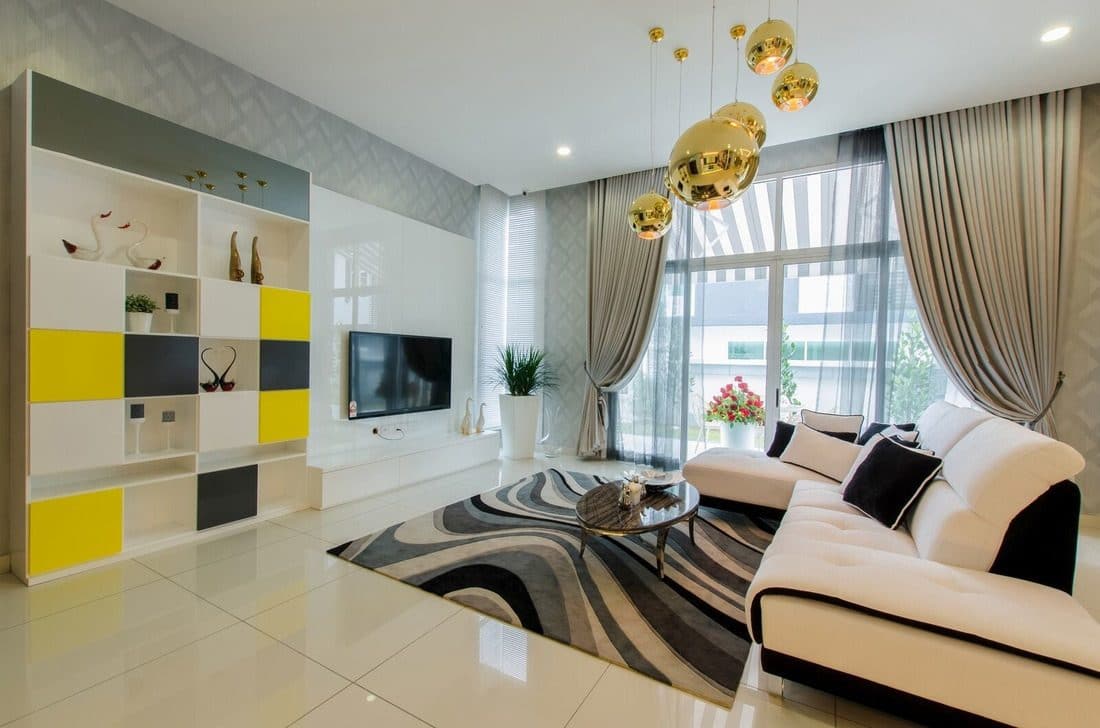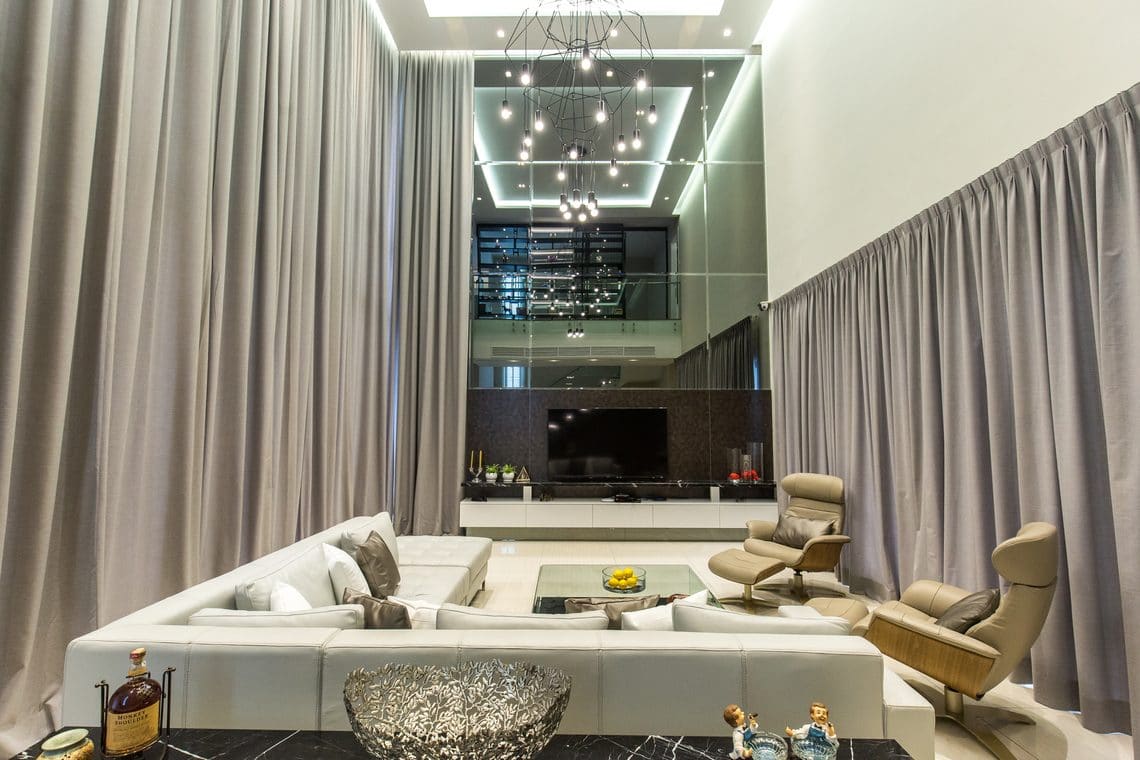 Traditional
The term "traditional interior design" typically refers to European homes dating back to the 18th century. These typically feature antiques, ornate furniture, carved wood, rich tufted fabrics, and classic art pieces.
In the Malaysian context, traditional interior design can also refer to homes that have strong cultural influence. For example, ornate furniture pieces that would not be out of place in Istana Negara. Or Chinese pieces inlaid with pearl, enamel or jade. You can also display items with historical or nostalgic significance, such as an old Singer sewing machine or antique iron.
Heavy curtains and drapes are also an intricate part of a traditional space and area rugs in classic styles are a must-have in a traditional home decor.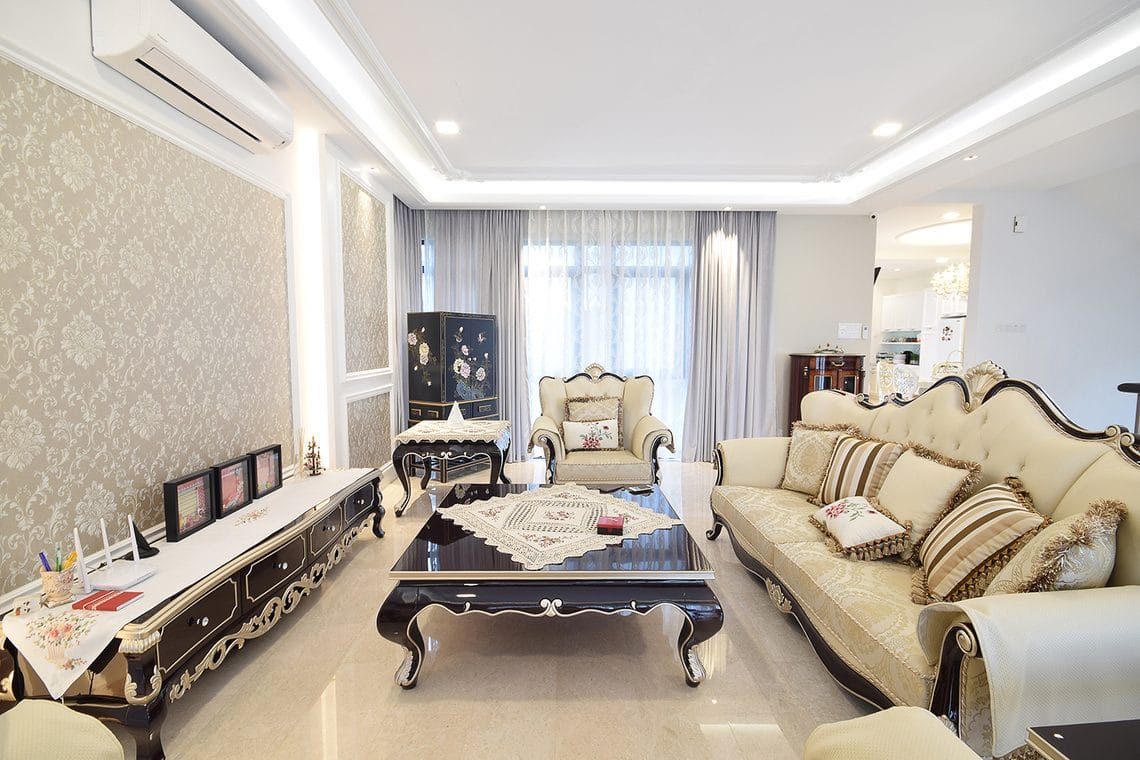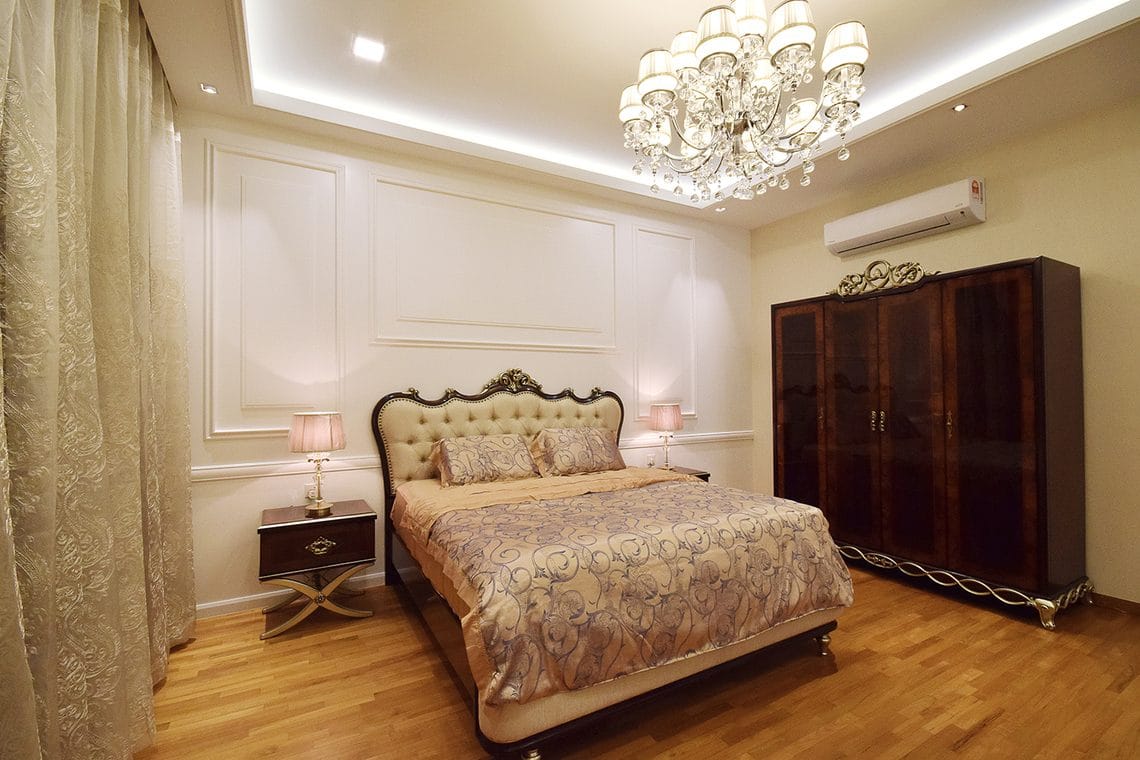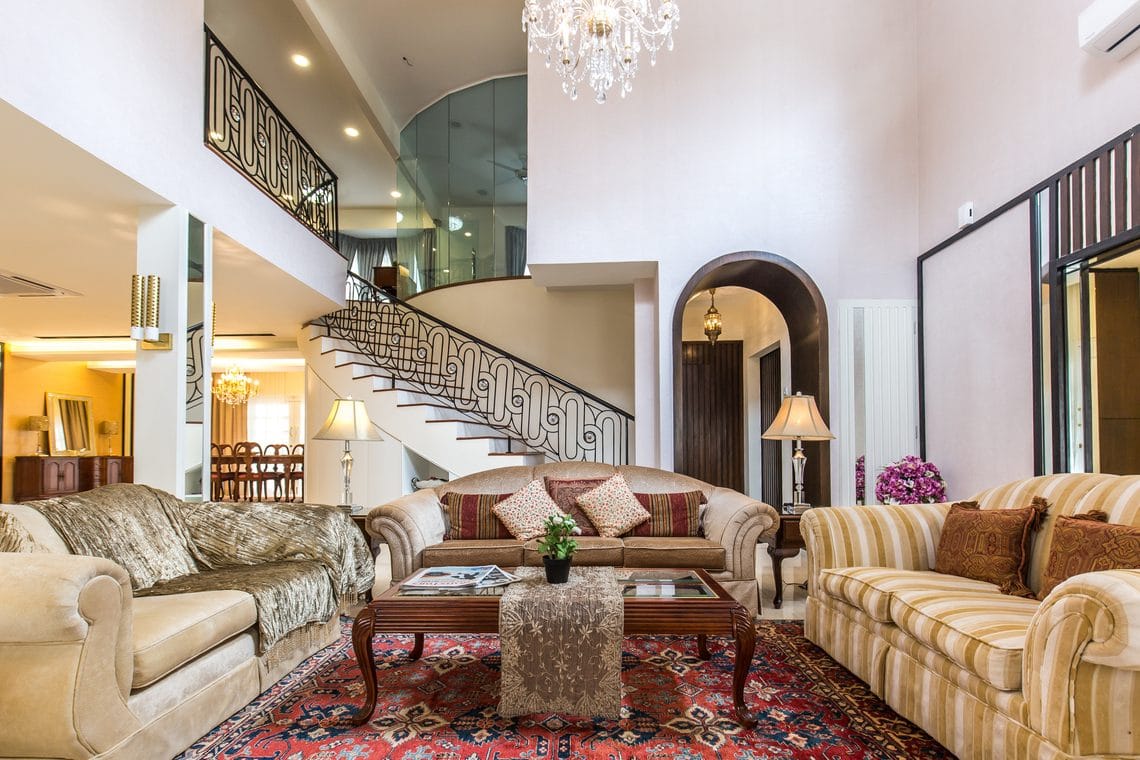 Scandinavian
Scandinavian design started emerging around the 1950s in the Nordic countries including Denmark, Finland, Iceland and Sweden. Sometimes, Scandinavian interior design is also known as Nordic design.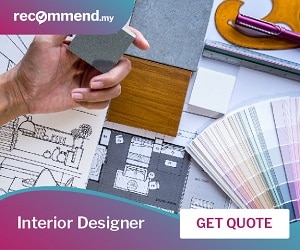 The most recognisable examples of Scandinavian interior design in Malaysia come from IKEA. But that is not the only place to go if you want to create a similar look. Many interior designers in Malaysia have years of experience incorporating the Nordic style into local floor plans.
Scandinavian-themed homes can best be described as simple and natural looking. Along with its simplicity lies a focus on functional furniture and cabinetry. A Scandinavian interior mainly consists of natural elements like wood and white laminate.
Also, the great thing about Scandinavian design is that it has plenty of natural light. You may also add a touch of colour to your home. For example, placing a blue armchair in the living hall.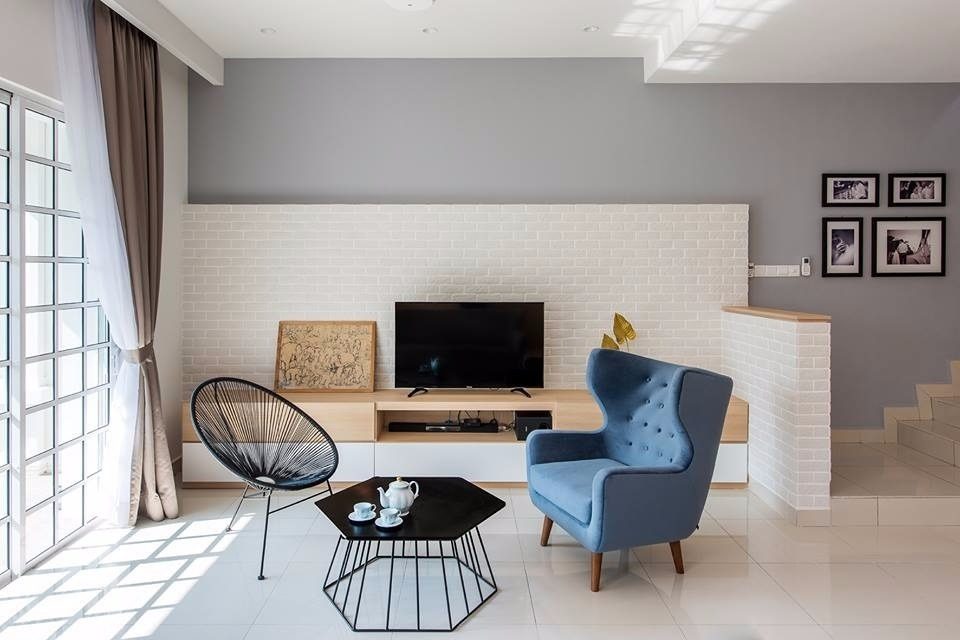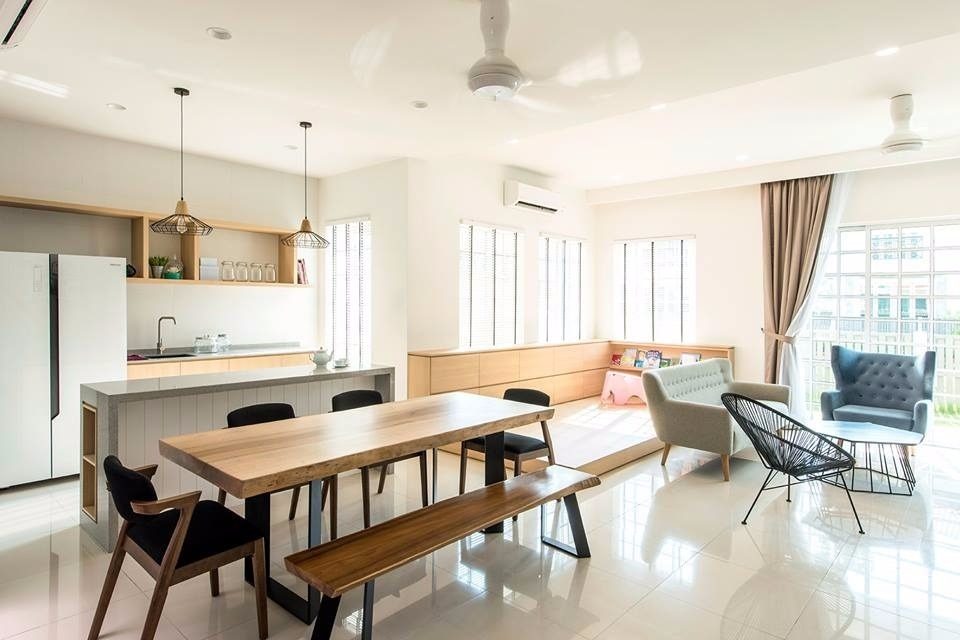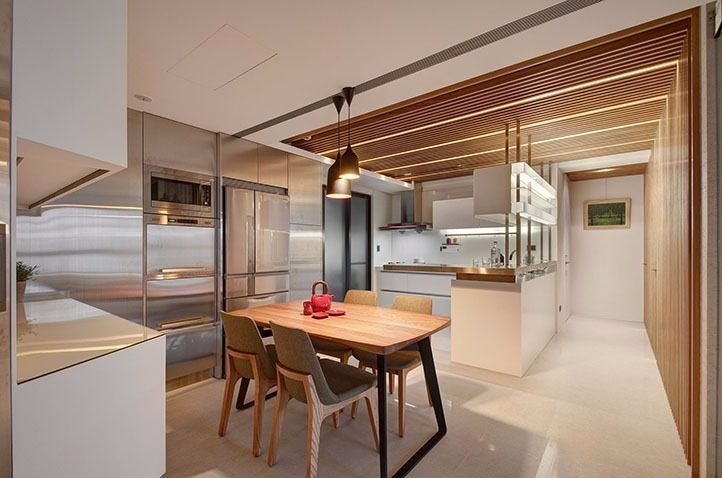 Industrial
The industrial design has become popular since the 2000s, but its origins go much further back to the industrial revolution in the 1700s. As old factories and warehouses became converted to living spaces, the existing framework of piping, exposed brick walls, high ceilings and raw concrete became an aesthetic style in its own right.
The style of an industrial home emphasises space so that the furniture will look sparser. Most industrial lofts boast huge windows that provide plenty of natural light throughout the day, so you don't necessarily need curtains or blinds.
Industrial design homes are getting quite popular in Malaysia, whether for homes or offices. To create the look of an industrial home, you need glossy surfaces, metal elements, with rustic cabinets and high ceilings.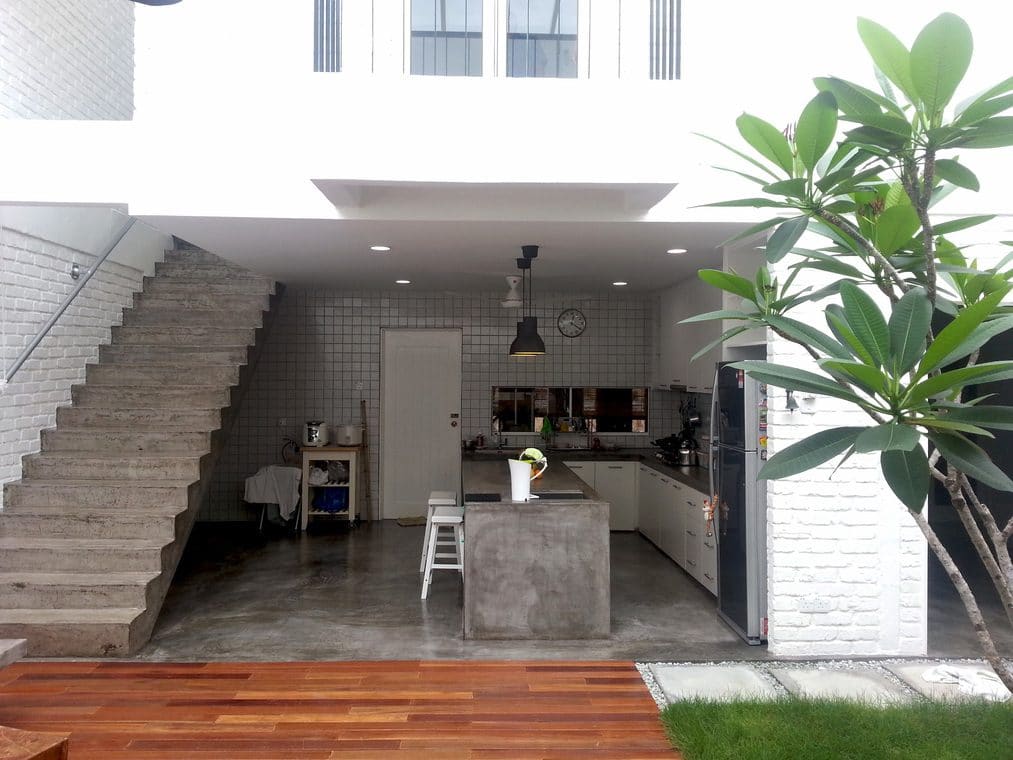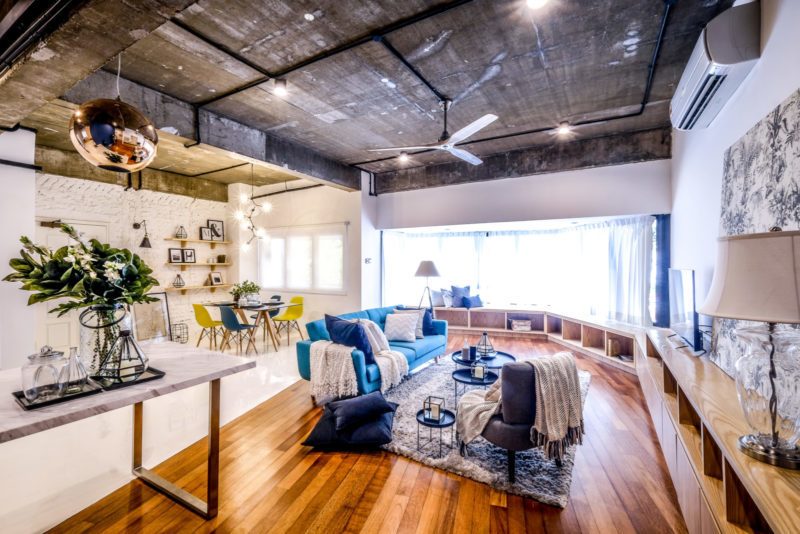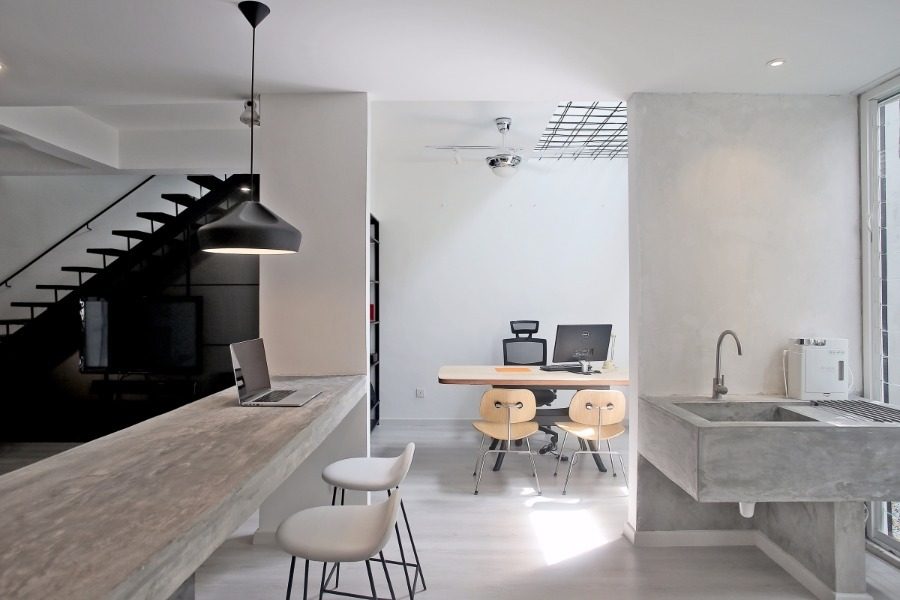 Zen
Zen interior design borrows heavily from the style of traditional Japanese and Chinese homes in the 6th century. While it is minimalist in nature, making use of natural materials and plenty of light and space, it is also meant to be relaxing, visually balanced, clutter-free, and appealing.
To create a zen home, you need to create a distinct Japanese theme; natural elements such as stone, bamboo, Japanese frames, bonsai trees, platform beds, and Japanese room dividers are some of the common elements that can be incorporated into the design.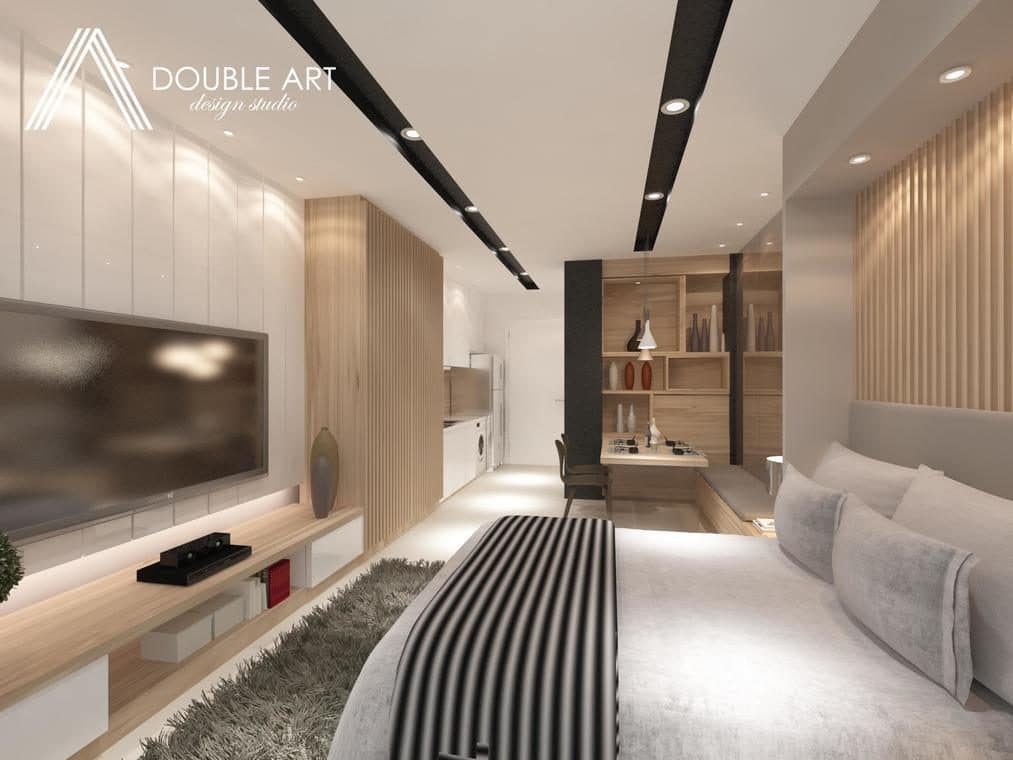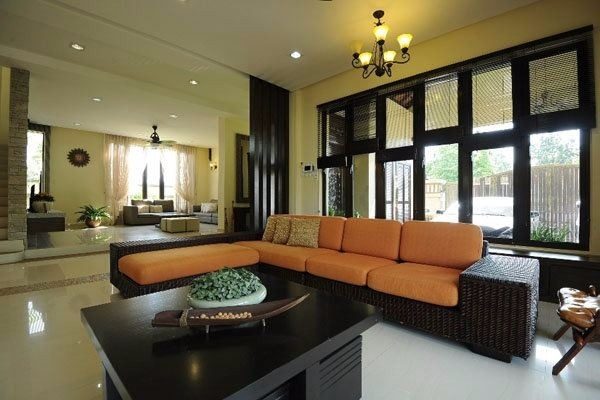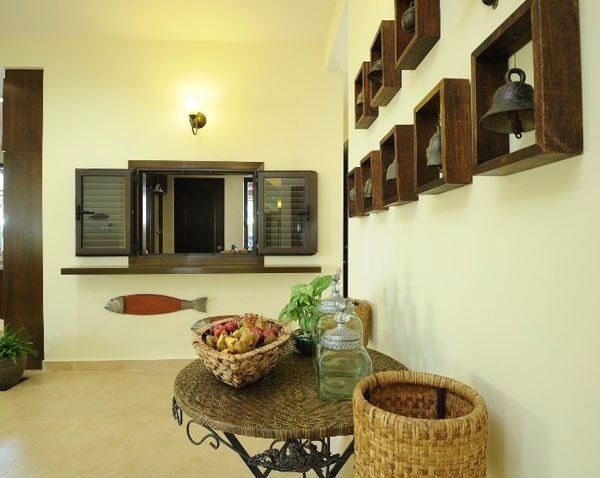 Need an interior designer to create the look you want?
Recommend.my is the best place to find the best interior designer in Malaysia for your home. With over 700 experienced designers ready to quote you, just tell us your requirements and we will introduce you to suitable pros to make your vision a reality. You can also read customer reviews, get free quotes then hire the right interior designer for your home.