Unless you are in the creative field, you may not have a clear idea of what it takes to design the interior of a home. That's where interior designers come in.
Beyond just suggesting colours and furniture, an interior designer tries to create a harmonious space that takes into account things like lighting, traffic, as well as the function of the room.
When you hire interior designers for your home, you can expect to embark on a collaborative project, so it's important that both you and your chosen designer agree on several key areas before getting down to work:
Recommend.my connects you with reliable interior designers
Find the best interior designers in Malaysia to fit your style and budget. Submit your requirements online to book an appointment for a site visit.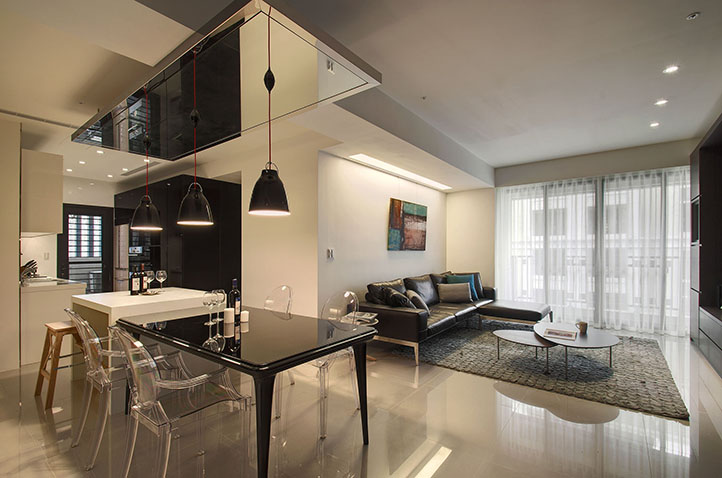 Above: Living room by Dash Design
1. Know Your Budget
First and foremost, you need to have a reasonable budget for the project, and be upfront about the price with your designer. Wrong allocation of financial resources will leave the project half complete or cause future problems in the course of the construction.
Don't be shy or secretive about your budget, otherwise the designer will end up suggesting something that doesn't meet your expectations. Inform your designer how much ringgit you are willing to part with so that they are able to manage your money based on your ideas for the project.
However, you will need to be flexible as well. There may be overlooked costs that are hard to determine until you get started, such as demolition charges, contractor fees, consultants fees, and shipping costs (if you are ordering furniture from overseas).
Above: Lots of wood cladding in this Bangsar home. By NEO In Design
2. Know Your Style
The best way to explain what you want to achieve is to browse the Internet for photos and examples. Don't expect your interior designer to immediately know what you mean if you say "I like Balinese style", or "Minimalist design", or "Retro", "ikut mukasurat 13 IKEA catalogue", as this can leave lots of room for misinterpretation.
Instead, you should create a mood board to give the designer a feel of themes you like. Sites like Houzz.com and Pinterest.com are a treasure trove of great design photos. Create a scrapbook of ideas and identify which parts you like best, and why. Don't forget to also include photos of things you DON'T like. Then discuss these ideas with your interior designer to see how it can be achieved for your own space.
With your input, the designer can then work out colours, patterns and styles that will meet your tastes.
Above: Living room design by AZ Concept Design
3. Know the Function of the Space
It also helps to share a little bit about what you do; how many people are in the house, what your hobbies are, and your daily routine in different spaces in the house. Details like these can go a long way in helping your interior designer come up with a space that is efficient and useful, especially for small apartment interior designs in Malaysia. After all, why create a beautiful room that looks good on a magazine cover, but doesn't serve any useful purpose?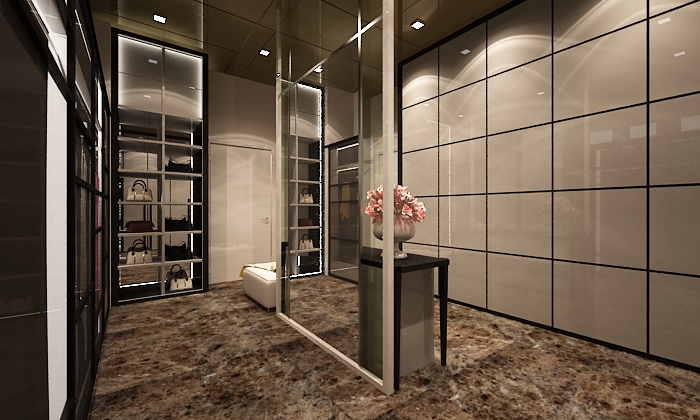 Above: Walk-in wardrobe in Subang Jaya by Whiteboard ID
4. Ask for Recommendations
Different interior designers have different styles. Some may prefer lots of steel and bare cement to create an industrial look, while others may go for a "less is more" minimalist interior design. Look at their portfolio to see if their style will gel with your ideas. You should also check whether someone you know has hired them previously, since your tastes may be similar. You can browse for recommended interior designers in Malaysia at Recommend.my.
If you are short of time, Recommend.my can also suggest some of Malaysia's most recommended interior designers for you, and get them to send you a quote.
Above: Living room by Deseo Creativo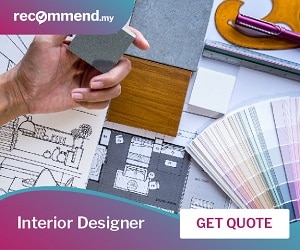 5. Pay Attention to Planning
Like any other project, spending more time on planning will reduce rework later. When it comes to home interior design planning, there are several phases:
Your interior designer can provide a 3D view showing the fabrics, colours and furniture he/she intends to use. This is your first chance to see whether his/her vision matches your tastes, and set the stage for more fine-tuning.
The schematic designs (more detailed plans that include full measurements) are then drawn up to identify problems and inefficiencies, and make room for overlooked areas. Try not to rush the drawing of these schematics as a well-drawn layout equals a productive project.
The design development plan is where your designer looks at the finishes, furniture and other items that need to be acquired. It may take up to 8 weeks to fabricate completely custom-made furniture, or ship a large piece from overseas; therefore, design development should be done earlier so as that your project remains on schedule.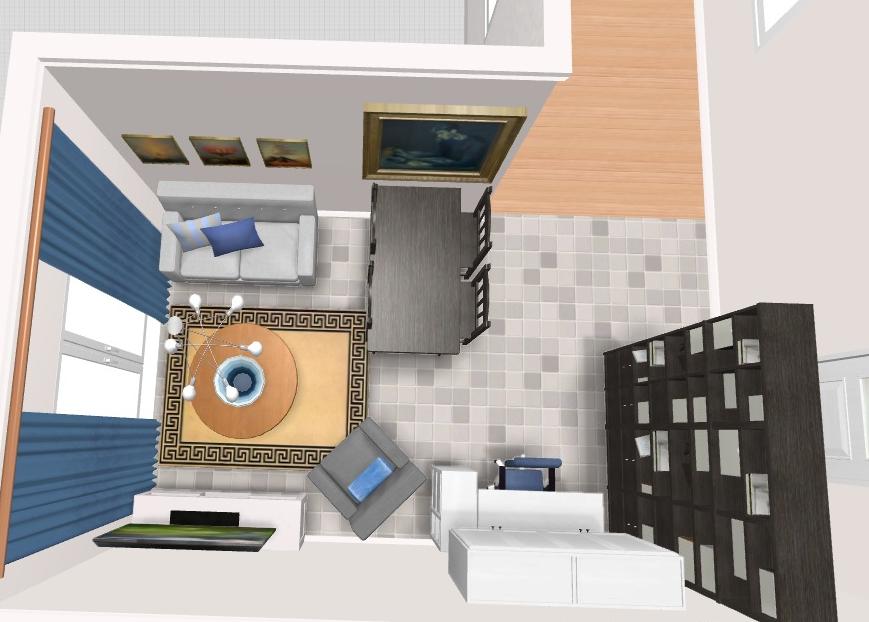 Above: Bonnieblue Interiors created this 3D render for a living room in Seri Kembangan
6. Clarify Roles and Responsibilities
Before the project truly gets going, it's important to spell out whether the interior designer is ultimately responsible for meeting delivery timelines. Will you ask him or her to work with your preferred contractors? Or let them hire their own? Are they providing design consultancy only, or will they also be the project manager?
For example, to save costs, you may want to do the furniture sourcing yourself, and buy all the furniture from IKEA. Or get all your floor tiles from Jalan Ipoh.
Make sure that all tasks are clear, and that lines separating the designer and contractor's responsibilities are respected. Describe the scope of work clearly so that when changes are needed later on, there will be no misunderstanding. You should also clarify exactly which rooms are covered in the design work (important if you have an open living, dining and kitchen space, but for some reason, don't want to touch one of those areas).
7. Be Open to Change, and Have Fun!
There is a reason why you hired an interior designer, and that is to get a professional opinion on how to transform your space. After all, if you had a clear vision of what you wanted, you would have done it yourself.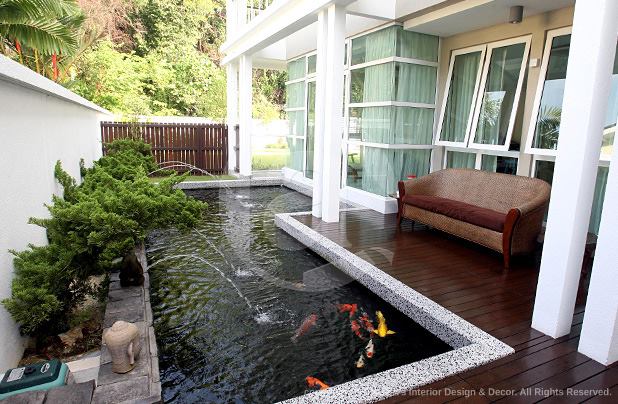 Above: Patio in Taman Seputeh by 3A's Interior Design
Be open to new suggestions and ideas, and when you both have arrived at a look that you like, step back and let the pros do their work.
Need a cost estimate for interior design?

Recommend.my is the place to find highly-recommended interior designers in Malaysia. Get cost estimates, read reviews, see interior designer ratings and portfolio, and save time finding a service professional that suits your style and budget. Tell us your project details and we will recommend interior designers to send you their estimates.
And, if you hire one of our interior designers, you also get automatic home assurance of up to RM50,000. That means, if you pay the interior designer through Recommend.my, and the job is abandoned by the pro (or if there is any damage or theft), you are protected.