Surely you've experienced a broken appliance in your home and as usual, the dilemma begins on whether it's worth fixing or replace it altogether.
Most importantly, which one is going to save you more money?
These telltale signs should tell you everything you need to know, whether to repair or replace:
1. Fridge
Repair: Minor maintenance signs like not cooling, frost build-up, leaking from the bottom, or broken components can be easily resolved at a reasonable price.
If your fridge is a built-in model, it's also better to continue maintaining it. Replacing a custom made one by the exact measurements would certainly incur a much greater cost.
Replace: If your fridge has lived past its regular lifespan of 14-17 years and is consistently breaking down, it's a sign to replace it with a new one. On top of that, older models with plastic backings have a tendency to overheat and possibly catch fire or emit toxic fumes.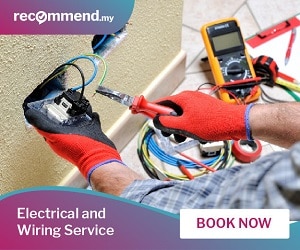 2. Washing machine
Repair: Washing machine repairs are common enough. Leaks from the bottom, rattling noises, or if it doesn't light up or turn on usually just requires a technician to come take a look.
Replace: Significantly bigger problems like a cracked drum, excessive banging, or when it's damaging your clothes would call for a replacement washing machine. Also, if it's an outdated model more than 8 years old, it's best to get a new one anyway.
3. Oven
Repair: If the light bulb has gone out, or it's not heating to the right temperature, or that the heating element is not glowing red to indicate it's working, these could easily be fixed by a technician.
Replace: Common reasons include extreme damages like the oven constantly burning your food, the insides have rusted or the glass is cracked, it's safe to say you'll be needing a new oven.
4. Aircon
Repair: Regular servicing for your aircon unit should keep it functioning ideally but for issues as common as blowing out warm air, clogged filters, or leaking units, all you need is an aircon service session to resolve the issue.
Replace: For units older than 10 years, constantly breaking down, or operates loudly, it's time to replace your unit with a newer model before it stops working completely.
Old aircon units that don't filter the room's air quality properly could trigger or lead to respiratory conditions like asthma and bronchitis.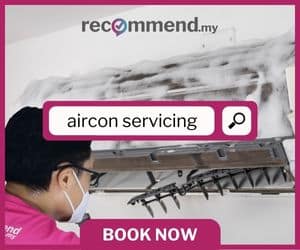 5. Ceiling fan
Repair: If still new, your fan could be worth repairing. Minor issues like it's not turning on, slight humming or if there are lightbulbs but they've blown out, a handyman could fix it easily.
Replace: When the motor is too noisy, or the fan blades are having a hard time spinning, it could mean that you need a new ceiling fan.
6. Sink faucet
Repair: When the faucet is leaking, sputtering, or the water pressure has reduced. A plumber can tighten the washer and clear out any blocks from the faucet outlet.
Replace: When it's too old, rusty and covered in mineral deposits that block the water flow. In that case, it's time to upgrade the entire faucet to a better one.
7. Television
Repair: Expensive TVs might call for repair because the average cost of repairing outweighs replacing them. But, common issues like lines and patches on the screen, or if you don't hear any sound, then a technician can get it sorted.
Replace: Artificial damage like a cracked screen could call for a new TV instead. The usual indicators for old TVs are when the colour fades or burn-ins are left behind, compelling you to replace it.
If the decision you've made is to repair, our verified pros can handle them right away at a fair price. Book a service today!