Did you get more Lego presents this year and don't know what to make with them? What about turning them into Lego furniture?
Ever since these interlocking blocks were first created back in 1949, children have enjoyed using their imagination to build all sorts of structures. I still remember my neighbour in SS1 had a stunning collection of blocks; enough to build huge spaceships that couldn't even fit in our schoolbags.
But, the value of Legos extends to far more than just toys. They can also be used by interior designers to put together seriously creative homes and offices. We're not talking about Lego-themed rooms with red, blue, yellow and green wallpaper here. These are some actual functional structures that designers have created with the humble Lego brick.
1. Kitchen island
Simon Pillard and Philippe Rossetti covered a kitchen island–a simple wooden block-with 20,000 Lego pieces. Source
2. Chair
The designers also created a dining chair with legs covered in the toy blocks. Source
3. Interactive wall
Another great logo wall. How did the kids put the bricks all the way up there? Source
4. Bookshelves
5. Lamps
Sean Kenney (a Lego Certified professional) makes fully-functional, hand-made Lego lamps. Source
Blogger "Lavender Girl" removed the lampshade and built her own out of bricks. Source
Another example from Monica LaStaiti. Source
[tweet "What to do with extra Lego? Make walls and furniture."]
6. A box for kitchen utensils
7. Flower pot
Elizabeth Giorgi posted this lovely weekend project. Great for our rainy Malaysian weather too! Source
8. Guitar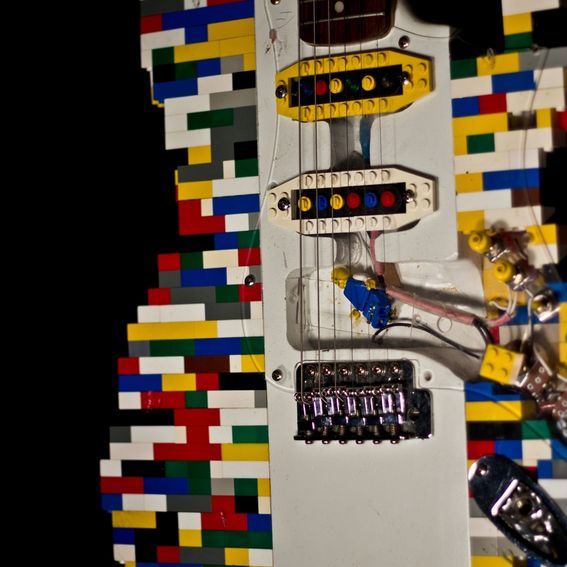 This fully-functional electric guitar includes 800 Lego bricks. Source
9. Grandfather clock
Eric Harshbarger made a working grandfather clock, complete with Lego gears, axles, and pendulum. Source
10. A boardroom table
Design agency abgc made a 1.2 x 2.7 metre boardroom table out of Lego for their client in Dublin. Source
10. A staircase railing wall
The team at I-Beam Design and LEGO master Sean Kenney built a new stair railing and wall utilizing 20,000 LEGO bricks in this 1,500 square foot, New York City based apartment. Source
11. Office partition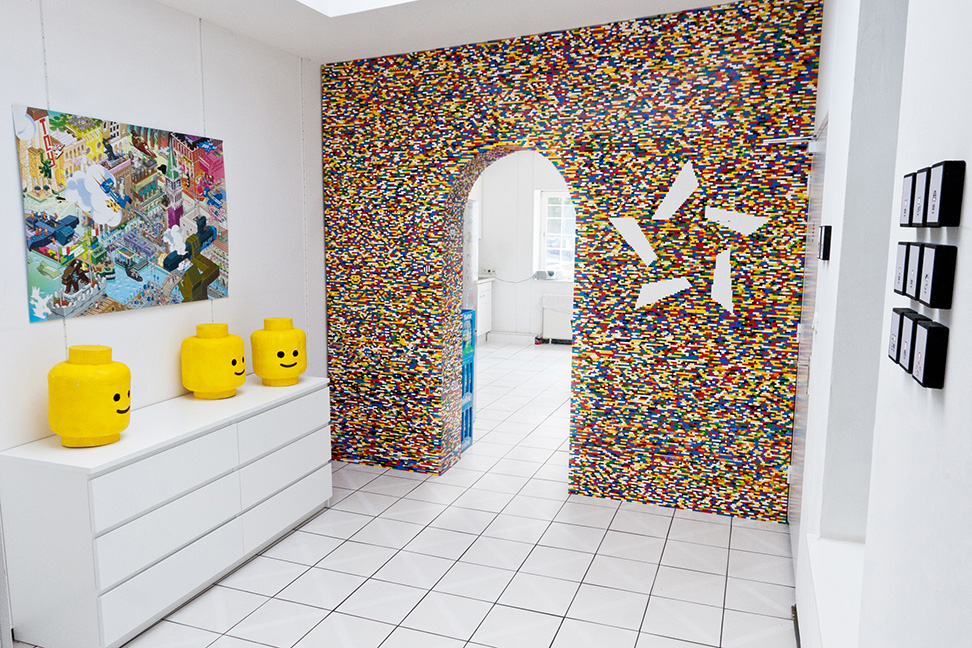 Germany-based design studio NPIRE decided to build a wall made out of 55,000 bricks. It stands at over 9 feet and has a span of about 10 feet. Source
12. Or just build the entire house!
James May (of Top Gear fame) built an entire house out of Lego, complete with Lego bed, Lego pillows, Lego shelves, Lego windows, and functioning Lego sink. Source
Need more design inspiration for your home?

Recommend.my is the place to find highly-recommended interior designers in Malaysia. Let us know your requirements, and within hours, we will introduce you to suitable interior designers, along with the cost estimates for your job. Renovation contractors and handymen also available.
Get free site-visit from our designers