When planning your home design and renovation, have you ever looked up?
I'm not talking about looking up to pray for a successful renovation (although it could help).
Instead, I'm talking about installing a false ceiling.
A false ceiling (or plaster ceiling) is an integral component of any interior design. Together with the flooring and walls, they cover the biggest surface in the room.
In this article, we will cover the top reasons to install a plaster ceiling.
Get price quotes for plaster ceiling renovation in Malaysia
Recommend.my has hundreds of experienced ceiling, renovation contractors and interior designers in Malaysia. We will find up to 5 contractors to respond to your project. All you have to do is let us know your requirements.
Why install a false ceiling (or plaster ceiling)?
The primary reason to install a false ceiling is for concealment.
In many properties, most of the electrical wiring and plumbing pipes is built into the concrete subfloor and inside the walls.
If you install air-conditioning, more ducting needs to run along your ceiling. And, if you add more lighting points, you need to add even more wires along the ceiling.
Finally, if you want to add a ceiling fan, you need to hang it from the concrete subfloor.
This makes the ceiling a busy place, full of electrical wiring for fans and lights, ducting for air conditioning units, and plumbing pipes.
False ceilings are used to hide all these things.
But, a false ceiling can do much more than just hide things. It can be used to improve the overall interior design of any room.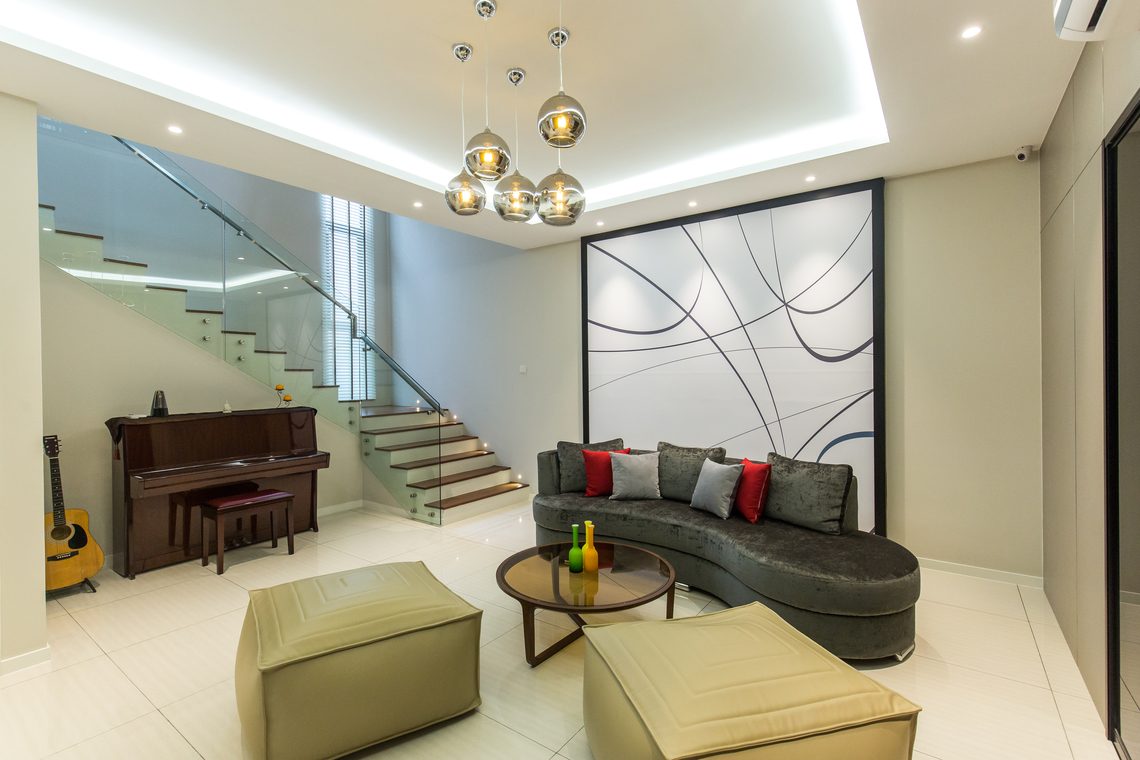 What are plaster ceilings made from?
These days, the false ceilings used for construction purposes are manufactured from plasterboard ceiling. Plasterboard ceiling is made by combining casting powder, also known as gypsum, with fibre threads that hold the board together.
Plasterboard ceiling pieces normally come in a standard size of 4ft x 6ft. These are lifted into place, and smaller pieces are cut to fit the sides of the ceiling when they meet the wall.
Older buildings may have ceiling boards made from asbestos. However, asbestos is a known carcinogen, and is no longer used as a building material.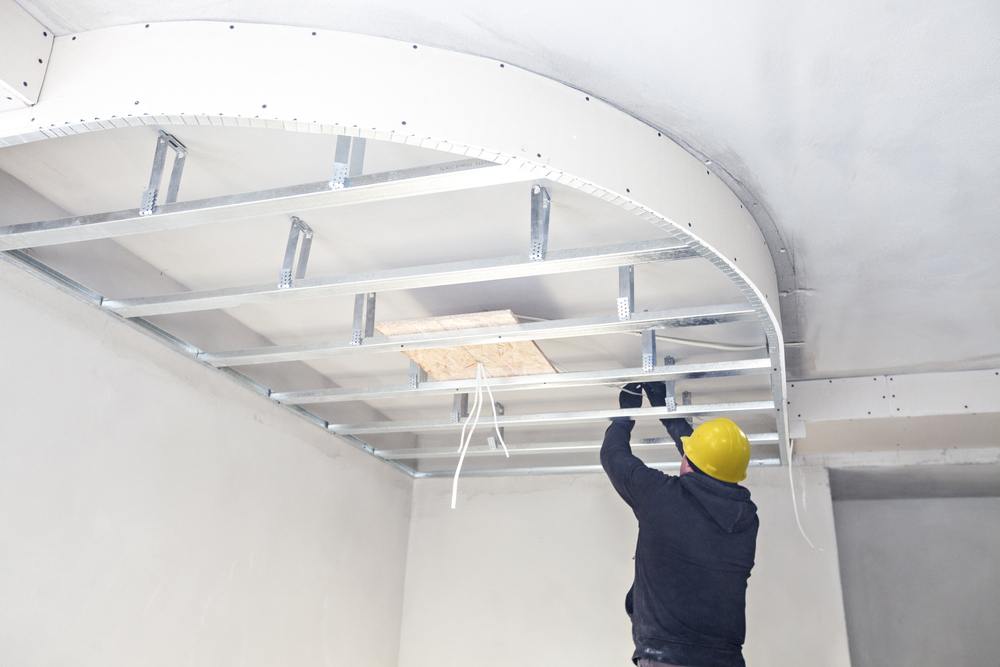 How are plaster ceilings installed?
Before the plasterboard ceiling is installed, there needs to be a ceiling frame. This frame is usually made out of aluminium.
Once the ceiling frame is in place, the plasterboard ceiling are simply lifted up and screwed into the ceiling frame.
One all the plasterboards ceiling are in place, the spaces between plasterboard ceiling are taped with scrim, which is a form of jute fabric or plastic tape.
After that, a layer of plaster is applied over the entire ceiling to give it a smooth appearance. Finally, the false ceiling is painted.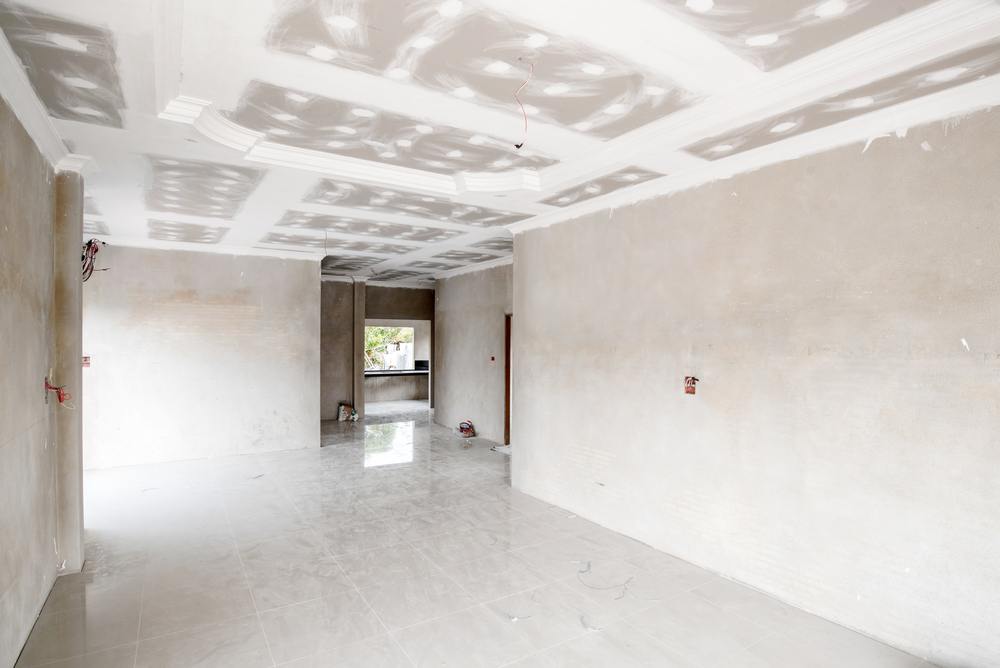 How much space is needed between the plaster ceiling and the ceiling structure above?
Most homeowners will want to lower the ceiling as little as possible to maintain a higher ground to ceiling distance.
However, you can't make the gap too small. There needs to be enough space between the false ceiling and the actual ceiling to fit different things. This space will depend on whether you want to fit downlights, aircon ducting, cassette air conditioners, or even storage tank water heaters (in the bathrooms).
For example, a minimum depth of 320mm in the ceiling is required if you want to install cassette air-conditioners.
A minimum depth of 320mm in the false ceiling is required if you want to install cassette air-conditioners.
For owners who would like to install ceiling fans, the recommended height for a false ceiling is at least 9.5ft. Since the plasterboard ceiling cannot hold the weight of a ceiling fan, your renovator will need hang the ceiling fan from the support beam.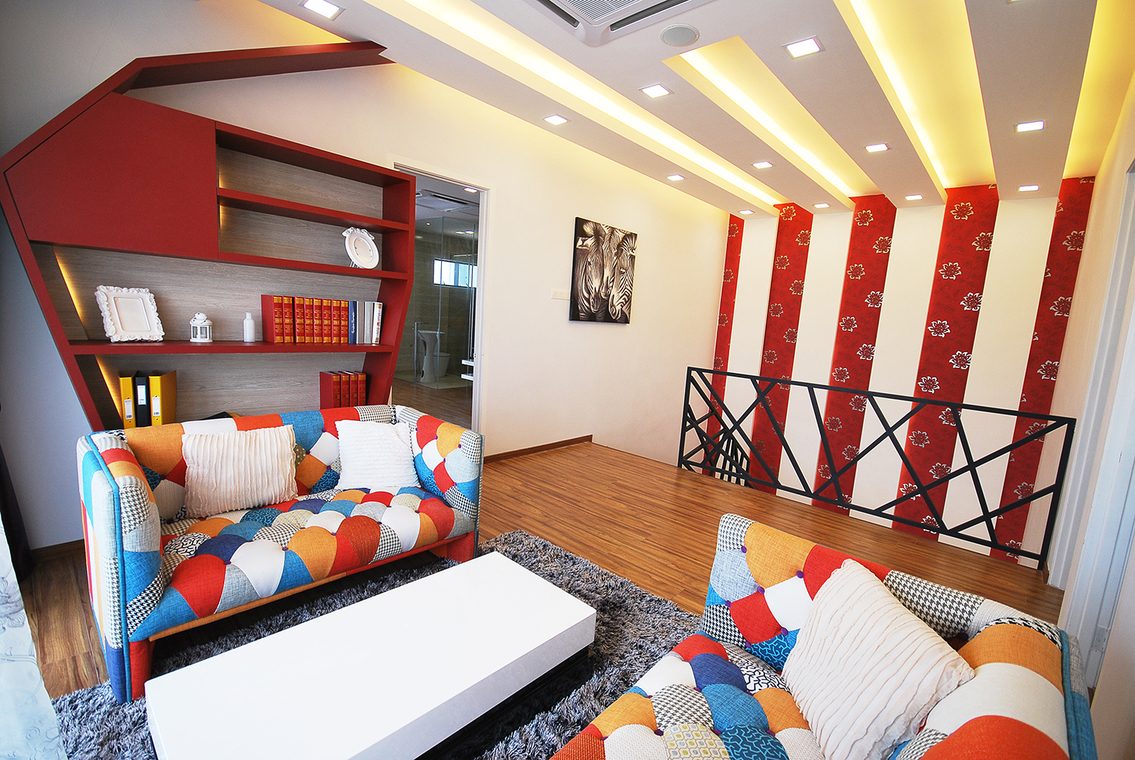 How much weight can a plaster ceiling hold?
Plaster ceilings are not meant to be used as a support structure. It's fine if you need it to support LED downlights, or LED strips. But heavier items such as ceiling fans, chandeliers, pendant lamps and heavy aircon ducting should always be supported by something else.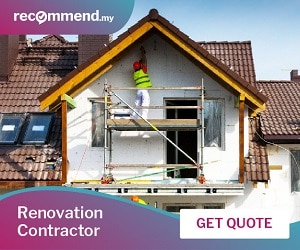 For example, ceiling fans should be hung on a hook that is attached to a support beam. If you need to position your ceiling fan in a different spot, your contractor can add attach a new cross beam to your existing ceiling joists, and then attach a metal hook or bracket for the fan.
To get a ceiling contractor quote, let us know your requirements.
Recommend.my lists hundreds of experienced ceiling , renovation contractors and interior designers in Malaysia. Our contractors have completed many home designs across the country, and are ready to quote for your project.
How plaster ceilings improve your interior design
Apart from just hiding unsightly wires, false ceilings are a form of interior design. Using different shapes and cross-sections, the designer can create different lighting effects to add more visual interest to your room.
For example, you can add L-boxes along every wall of the room. Along each L-box, you can add a recessed area to lay LED lights. This is to create cove lighting or a light trough. Cove lighting directs light towards the ceiling and bounces it down, giving an even light without glare.
You can also add false ceiling in the centre of room, then raise the false ceiling around the edges and add lights to create pelmets.
Designers can play around with other combinations and layers. For example, a custom-made round-shaped L-box can be used as flat dome in the middle of the ceiling as a design element. Other examples include lots of LED points to create a starry sky effect.
Homeowners also have the option of adding decorative elements, such as plaster or wooden cornices to the sides, or a ceiling rose in the centre of a chandelier.
Some designers also use an L-box to close up the gap between a cabinet and the ceiling.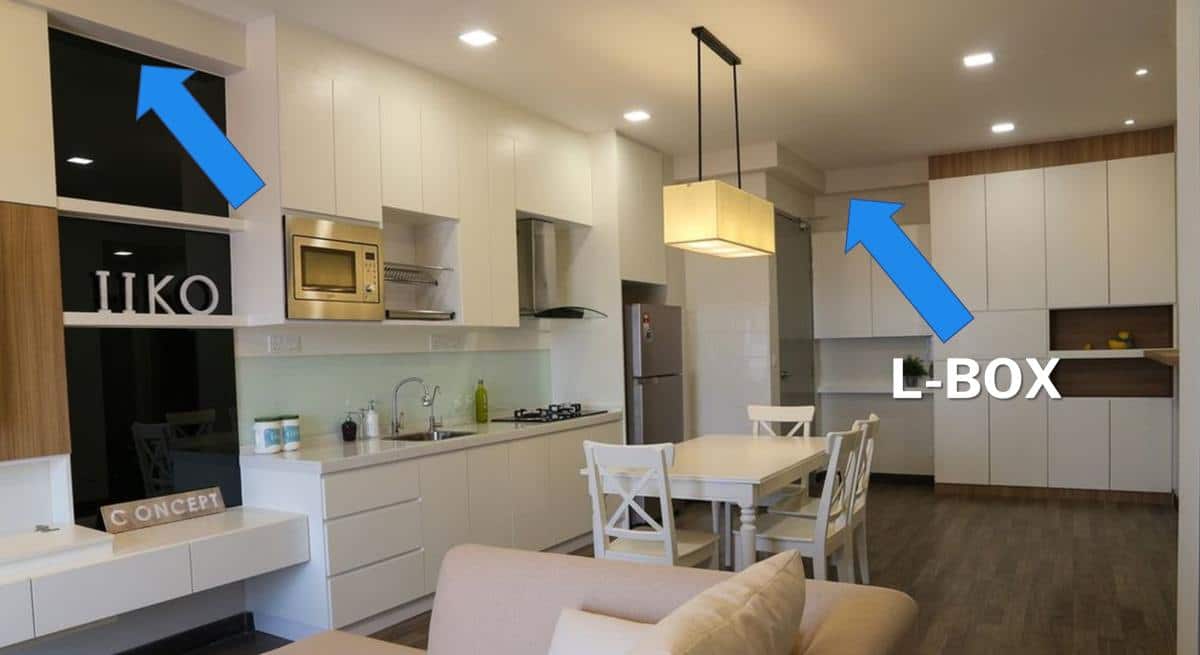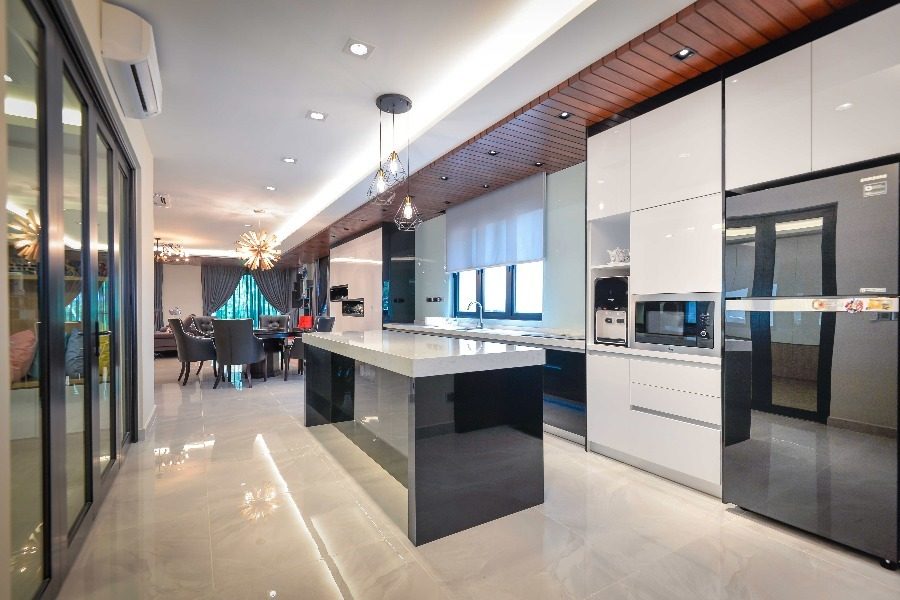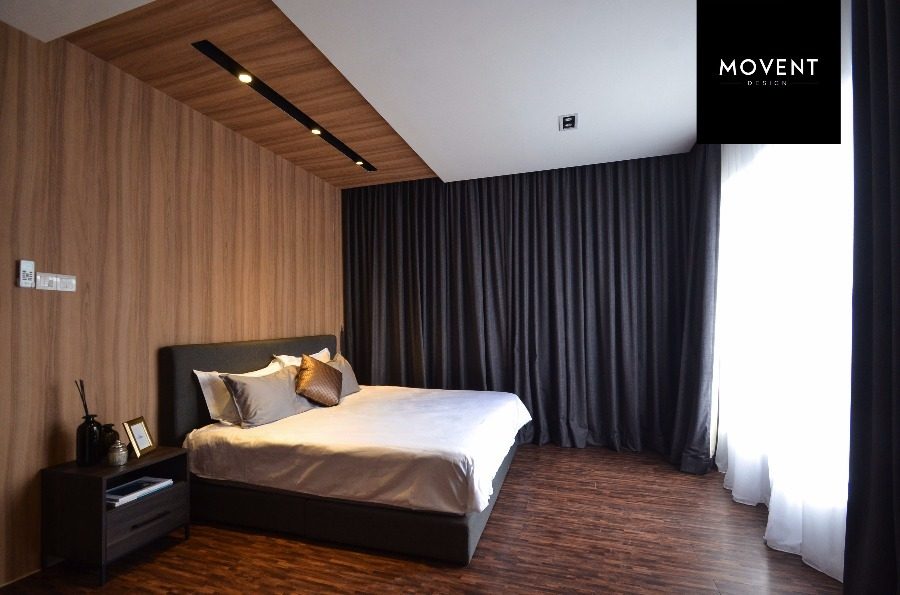 Can plaster ceiling be repaired?
Yes it can. The most likely reason to repair your plaster ceiling is if you repositioned a light, or a CCTV camera. The holes that are left behind can be patched up with scrim, and repainted.
If you need to repair your plaster ceiling because your roof was leaking (and dripping on to your plaster ceiling), the damaged section can simply be cut out, and replace with a new piece. Again, the joints are patched with scrim, and the entire section is repainted.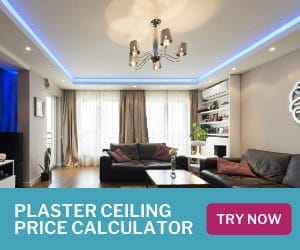 Other benefits of plaster ceilings
There are some advantages to have a low false ceiling.
Firstly, a lower height ceiling reduces the volume of a room, so your air conditioner will cool the room faster. This can lower your energy costs.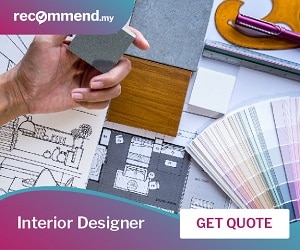 Secondly, it also makes changing light bulbs an easier task as all you need is just a step stool.
Another benefit of installing a plasterboard ceiling is that they are fire-resistant. Since gypsum contains a small amount of water, it will not combust or increase the spread of a fire.
Plasterboard ceiling also help dampen the acoustics of a room, making it quieter. It also has a strong resistance against termite attack.
One disadvantage of plaster ceilings is that they are not water resistant. If there is a roof leak dripping water on your false ceiling, it will form an unsightly yellow patch. However, once the leaking is fixed, the yellow patches can be easily repainted to restore its original appearance.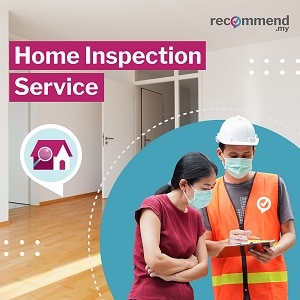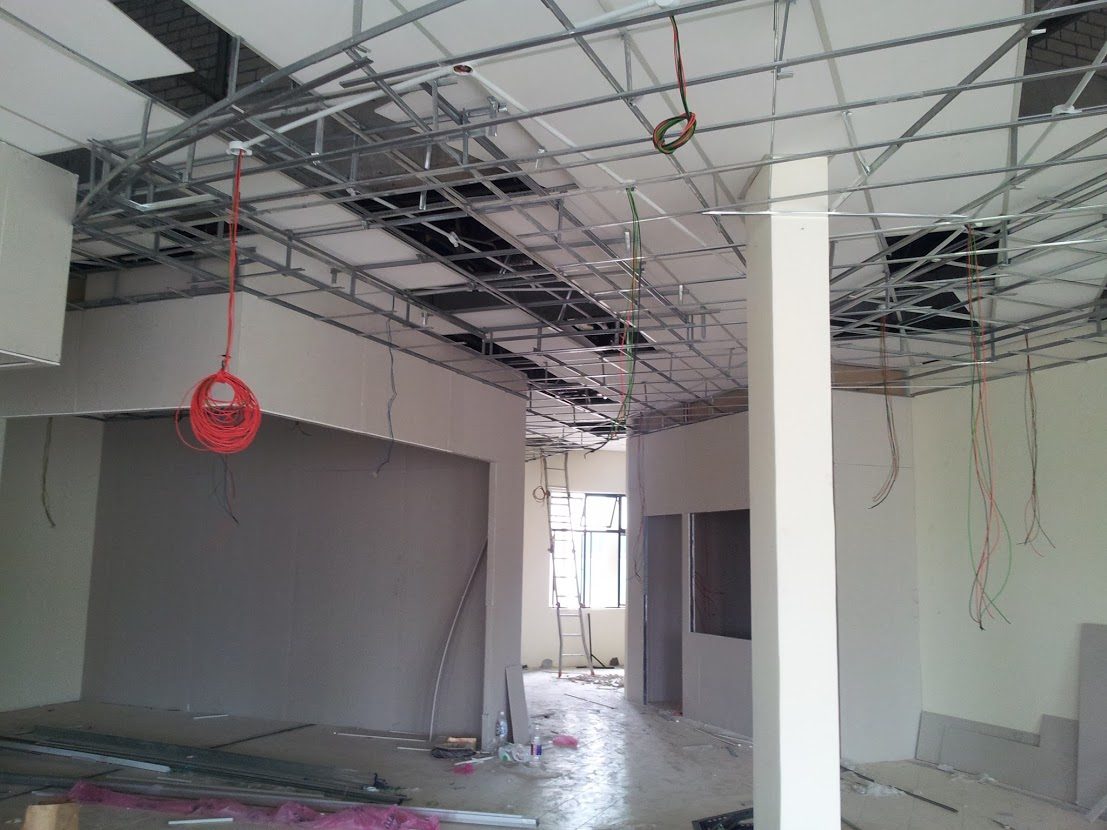 Price of plasterboard ceiling
For a flat plasterboard ceiling, prices can start from around RM4 per square foot. However, the cost can increase to as high as RM15 – 20 per square foot if you want to install more complex shapes, L-boxes, or cove lighting.
You can use this plaster ceiling price calculator to get a rough estimate for your project in Malaysia. Once you have a budget in mind, you can request for a detailed quote from our renovation contractors. Remember to provide your ceiling area dimensions, as well as any reference photos of the design you like.
Interested in adding a plaster ceiling to your home?
False ceilings can be added to any room in the house, even bathrooms and kitchens.
Not only do they help cover up exposed wiring and pipes, they can become the focal point of your room, and enhance the interior design of your space.
They also open up various lighting options to create just the right ambience for your room.
Find the best plaster ceiling contractors in Malaysia
Recommend.my lists hundreds of experienced ceiling , renovation contractors and interior designers in Malaysia. Our contractors have completed many home designs across the country, and are ready to quote for your project.
Or, get a rough estimate first using our plaster ceiling price calculator