Do you always feel like there's never enough space at home for all your essentials and display items?
For most small homeowners, having significant amounts of storage space is a luxury.
But having a small home is not necessarily a bad thing, as the lack of space usually prompts small homeowners to think of more imaginative and creative ways to utilise and organise with what limited space they have.
Therefore, it's not surprising that many of these smaller homes end up with more usable space than homes with a larger square footage.
So, if you're looking for smart ways to maximise your space, you'll love the smart storage ideas for small homes!
1.  Add shelves around the doorway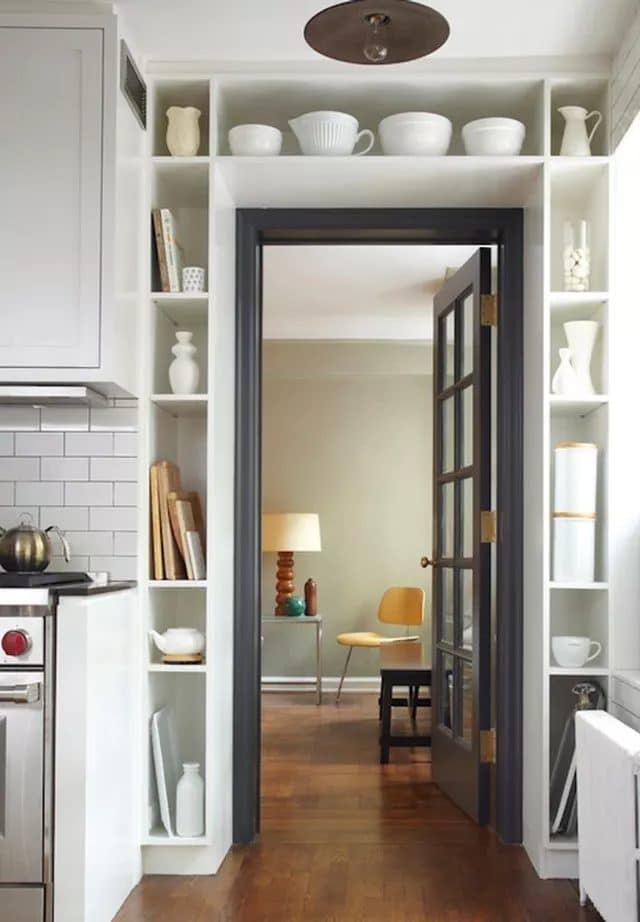 For homes with lesser square footage, squeezing the most out of any available and usable space is essential. One example is by adding built-in shelves around the unused areas around your doorway.
This way, you're not limited to displaying your ornaments around your TV, any doorway becomes a display cabinet!
2. Pull-out shelves and drawers under the staircase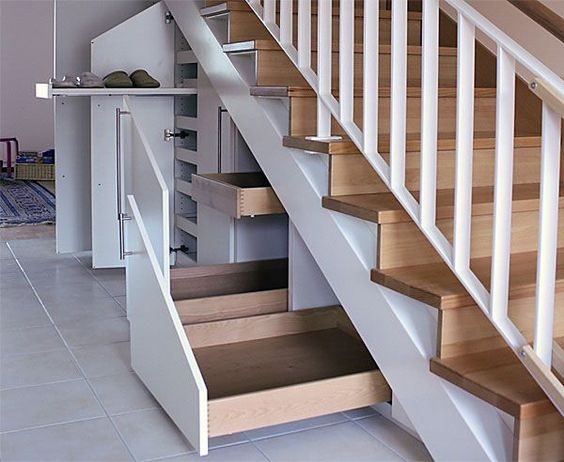 For multi-storey homes, the area under your stairs is probably one of the most often overlooked areas when it comes to utilising available space, but it's also one of the most functional when done right.
Instead of flinging your golf bags under the stairs, install built-in shelves and drawers to really make it organised. This area is a great place to store anything from large bulky items and knick-knacks to shoes and bags.
3. Roll out trays or boxes under your bed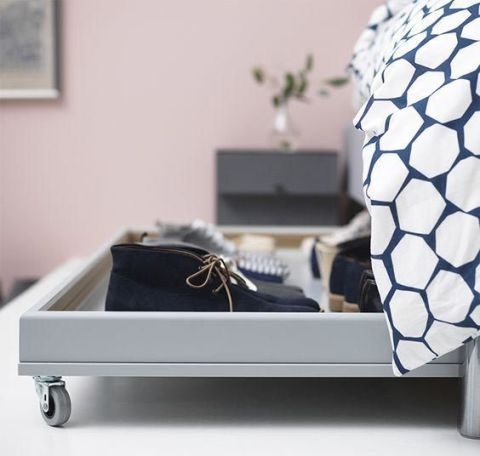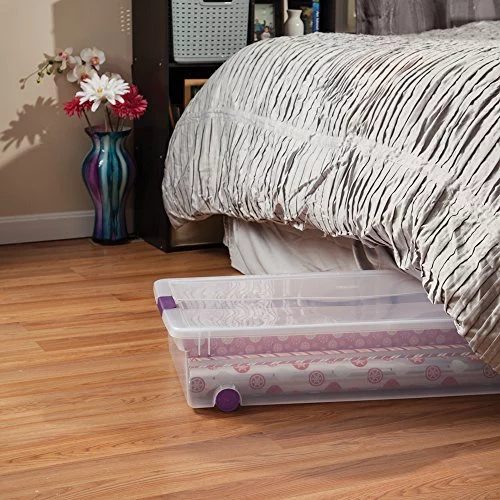 The space under your bed is ideal for storing spare blankets, pillows and bedsheets. And if you want loads of storage, you can build a custom-made platform bed and put your mattress on top of it. But, another cost-saving alternative is to install pull out roller trays or rolling boxes.
4. Add low bookshelves under your sofa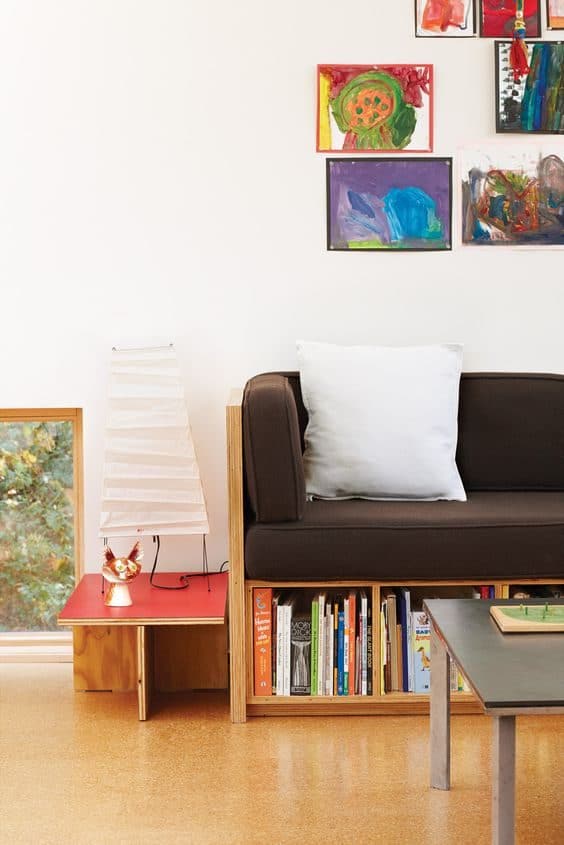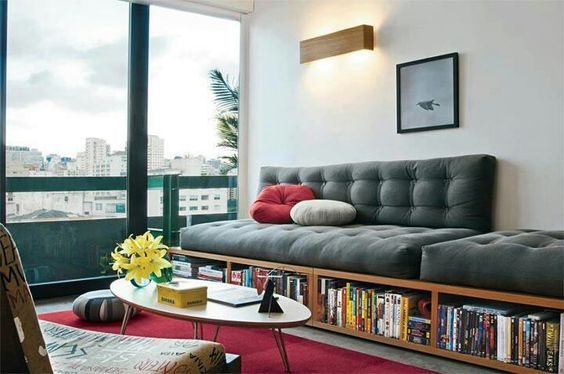 For book lovers: Have customised shelves below your sofa for an easy access to all your favourite books. This way, not only you can do without a standing bookshelf, but you can also enjoy your book without the need of getting off from your sofa – perfect for lazy days when you just want to tuck in with a good book.
5. Pull out cabinet around your bathroom sink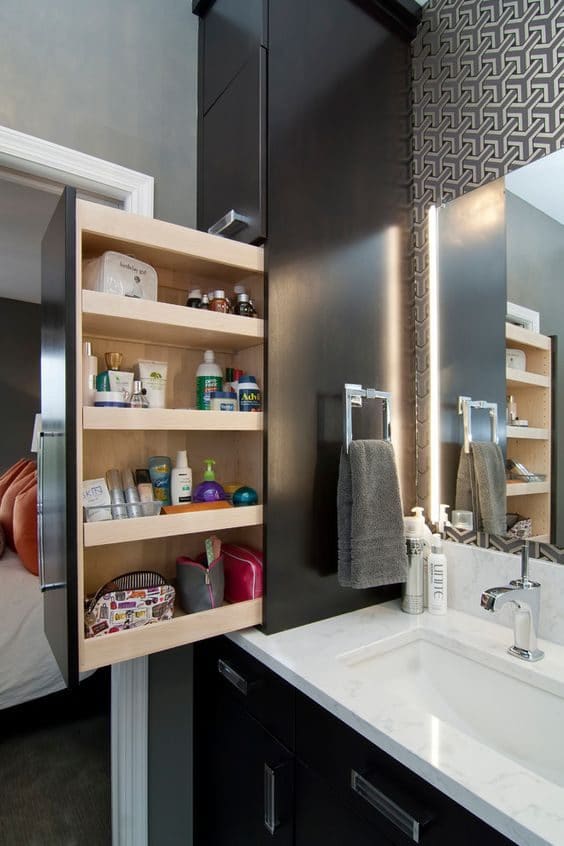 A gorgeous bathroom sink/countertop will matter very little if there's a lack of a proper storage space. This often results in the sink area becoming a disorganised and a cluttered mess.
A "secret" pull out cabinet is an insanely cool idea to streamline and organise all your cosmetics, toiletries, lotions, hair, and hygiene products without sacrificing the aesthetics of the area.
6. Behind the door laundry storage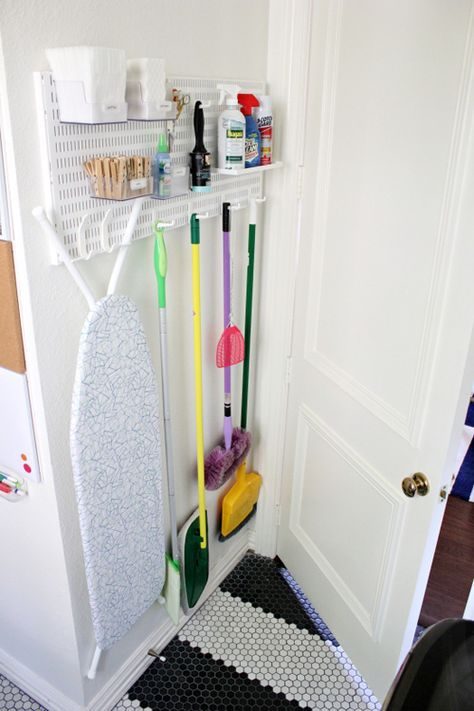 Decrease the burden of cabinets and drawers by anchoring a hanging board on the wall area behind your door to hook your brooms, dustpans, and even your ironing board.
Then, you can customise it further by adding trays and holders to place your laundry and cleaning essentials.
7. Slide out shelves inside the headboard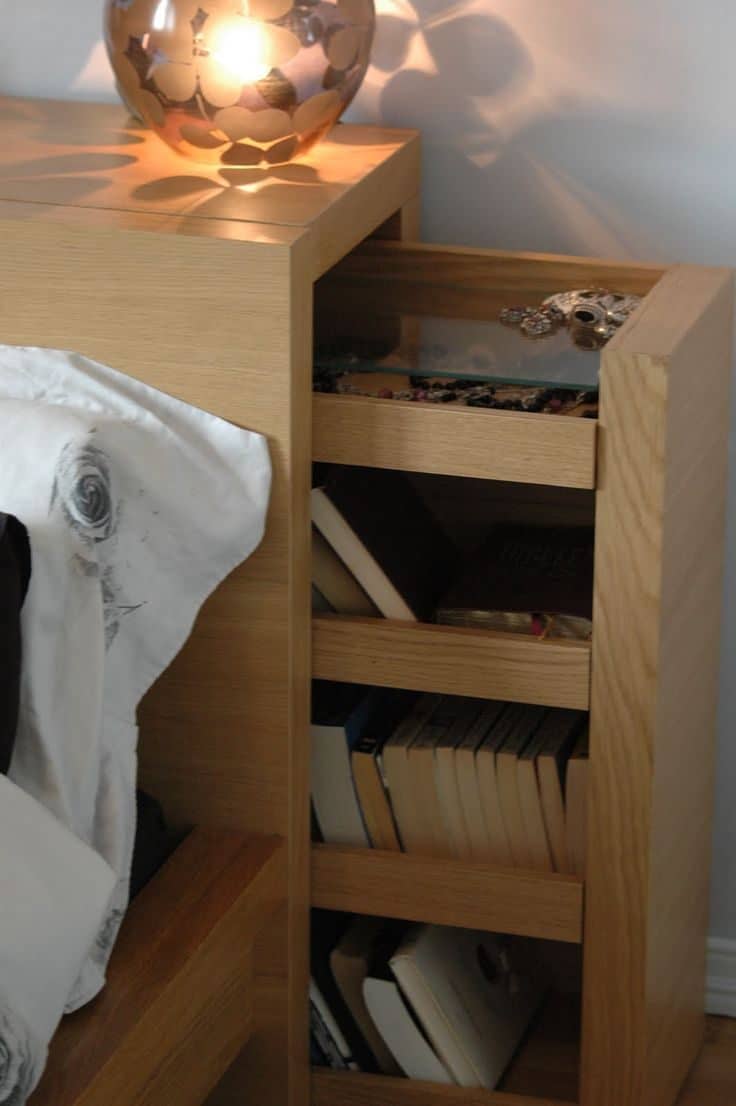 Like the area below your stairs, your bed's headboard is another area that's often overlooked but one that has huge storage potential.
A custom slide out shelf grants you a quick and seamless access to your favourite books (or even secret items).
The fact that it doesn't eat up any additional space means this gets extra brownie points. Contact our highly reliable builders to install this design.
8. Triangular display cabinets for tight corners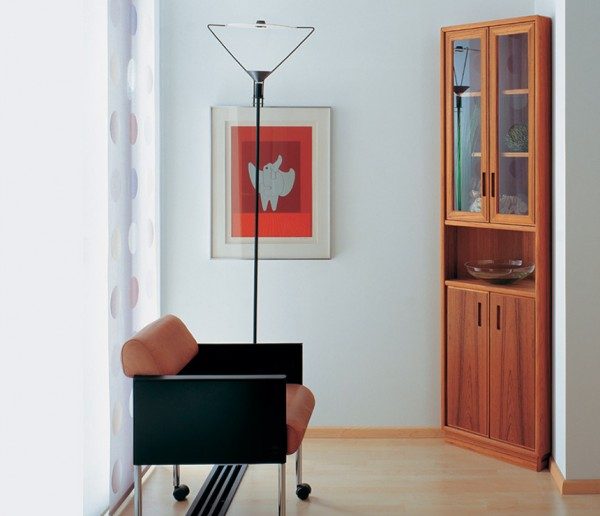 A corner cabinet like in the photo above helps to smartly utilise compact and unused corners to maximise space and storage ideas for small homes.
9. Rolling kitchen island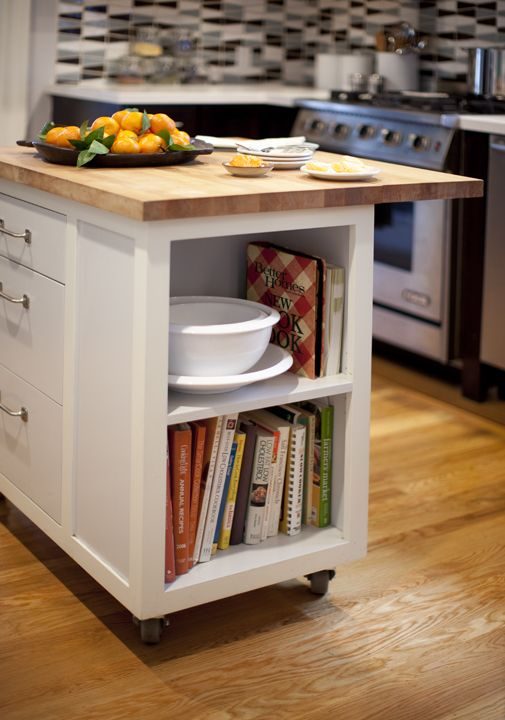 Rolling kitchen islands are perfect for small kitchens.
For one, apart from providing you with an additional countertop space for eating and meal preparation, it also serves as a multi-functional space for all your social needs.
Their mobility also means that they are very handy when it comes to moving your favourite snacks and drinks from the kitchen to the living room and vice versa.
Lastly, the storage compartments allow you to store anything from cookbooks and kitchen essentials.
10. Cabinets around the bedroom window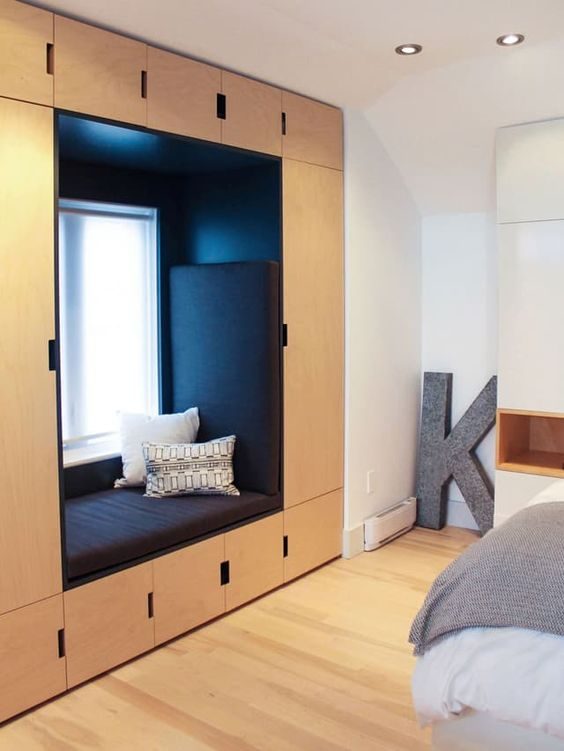 Have built-in cabinets around your window area so that you can have extra storage compartments without eating up too much space, and they also help to declutter and organise your bedroom or living room.
Add cushions to create a cosy reading nook by the window for the perfect cherry on top.
11. A pegboard as a kitchen backsplash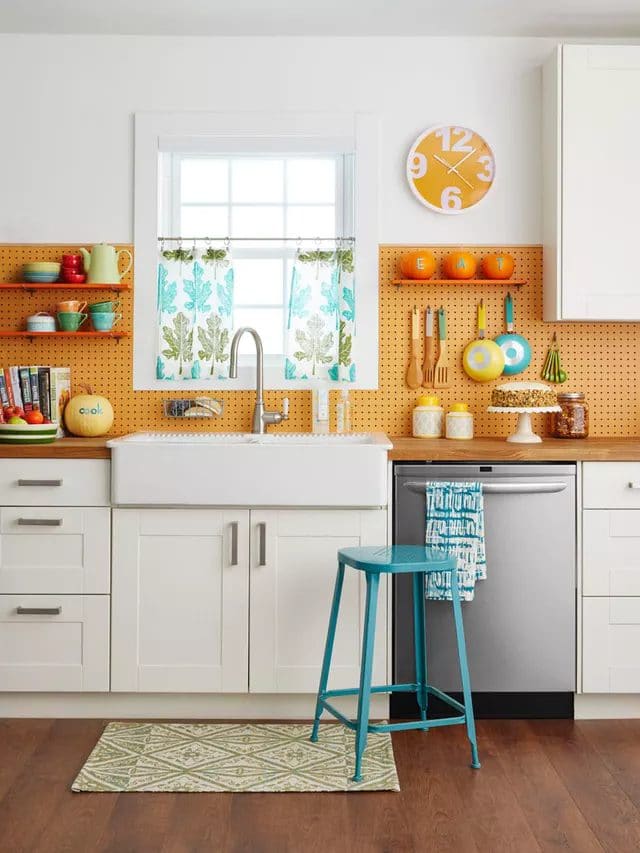 Due to its functionality and unlimited storage versatility, pegboards are great tools for any kitchen. Apart from optimising your kitchen space and keeping your tools organised, you can also use it as an eye-catching backsplash.
12. Built-in cubby holes in the shower area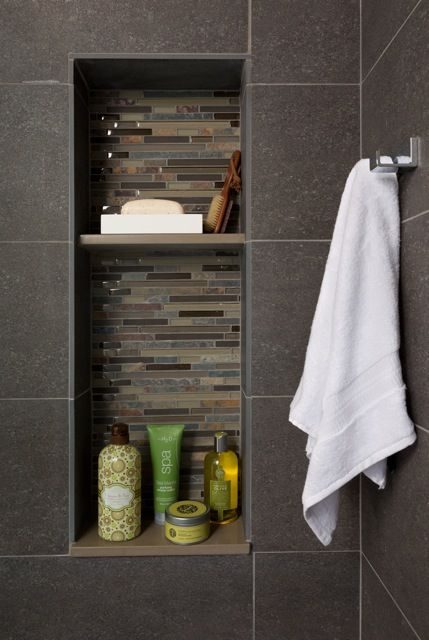 This small, "secret" enclosed space in your bathroom helps you to tidy up your shampoos and body soaps while giving you quick access to them without sacrificing the look of your bathroom.
Need more storage solutions in your home?
Schedule a discussion with our interior designers to help plan out your space. View albums of their latest work, read customer reviews, get instant quotes, and hire the right interior designer for your home.