We're big fans of feature walls; they can instantly invigorate the look of a room and make it stunning. But, if you want your wall to standout, it usually requires you to renovate them.
But instead of that, why not freshen your walls with wallpaper stickers? They are easy to install, relatively inexpensive, and come in a wide selection of patterns, colours, sizes and designs.
You can even use wallpaper stickers to get a "faux" version of real materials, such as a cement render, exposed brick, weathered wood grains and more.
Their customisable and practical features are also very handy if you're a landlord or an Airbnb host – they are designed to be easily removable so you can peel them off and swap the designs seamlessly without damaging your wall.
Types of wallpaper stickers
Wallpaper stickers come in all shapes and sizes. You can get entire rolls of wallpaper to cover your entire wall or small squares that looks like ceramic tiles. There are even 3D wall panels that pop out, and cut-out wall decals of a single design.
So, if you're looking to spice up the look of your home without breaking the bank, we've compiled a list of wallpaper sticker ideas available. Most of these stickers can be purchased online.
Find experts to install your wallpaper stickers (with free quotes)
Let's face it, we're not all experts when it comes to installing stickers. Spare yourself the embarrassment and hire professional 
wallpaper installers
or 
handymen
 to do it for you and receive free quotes.
Exposed brick wallpaper stickers
Though exposed bricks are gorgeous, they are very vulnerable to water and dirt, making them prone to moulds and cracks.
Brick wallpaper stickers on the other hand, give you the gorgeous aesthetics of a brick wall, but without its maintenance issues. You can apply them in your living room, bedroom, and even stick it around your kitchen island counter.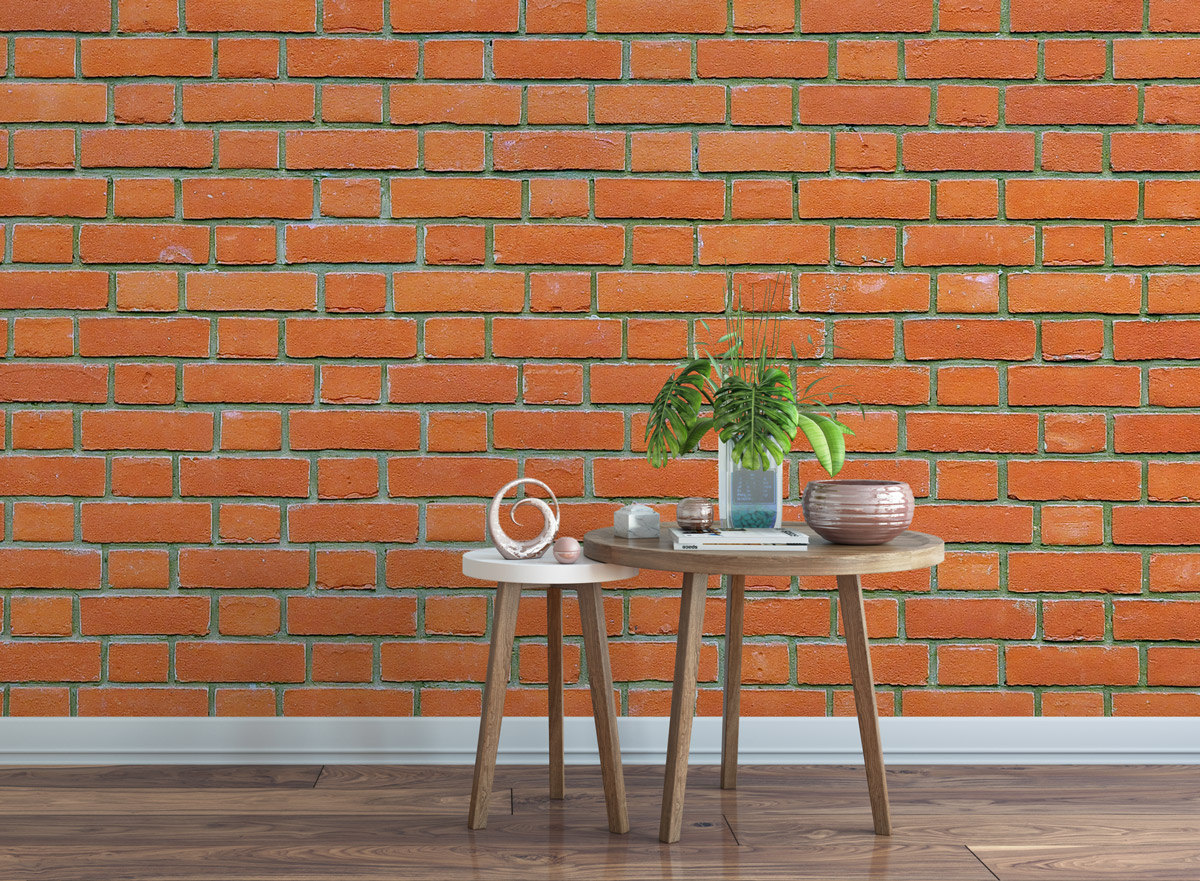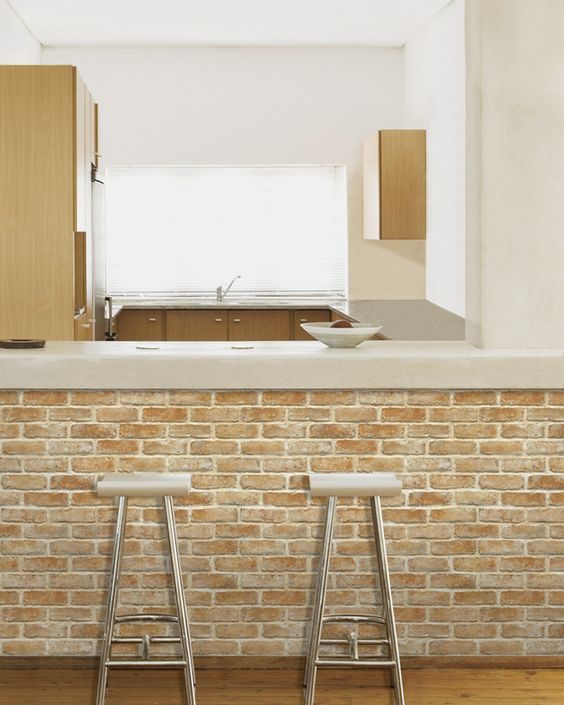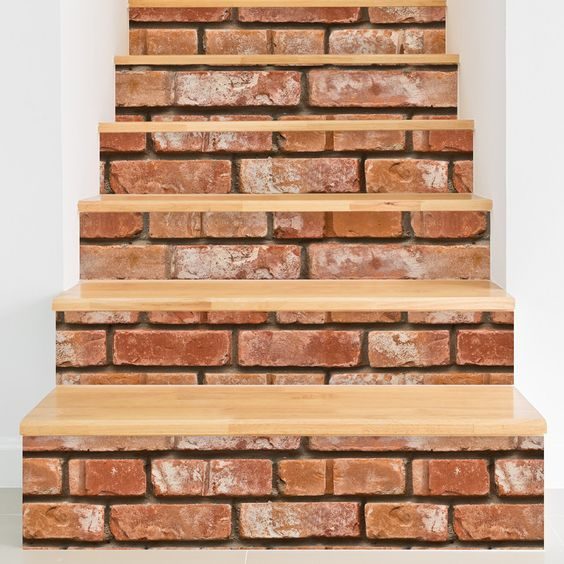 Plants and floral wallpaper stickers
Fancy a tropical or flowery theme? Apply flora-inspired designs ranging from palm leaves to florals! They give your room a nice refreshing hint of paradise.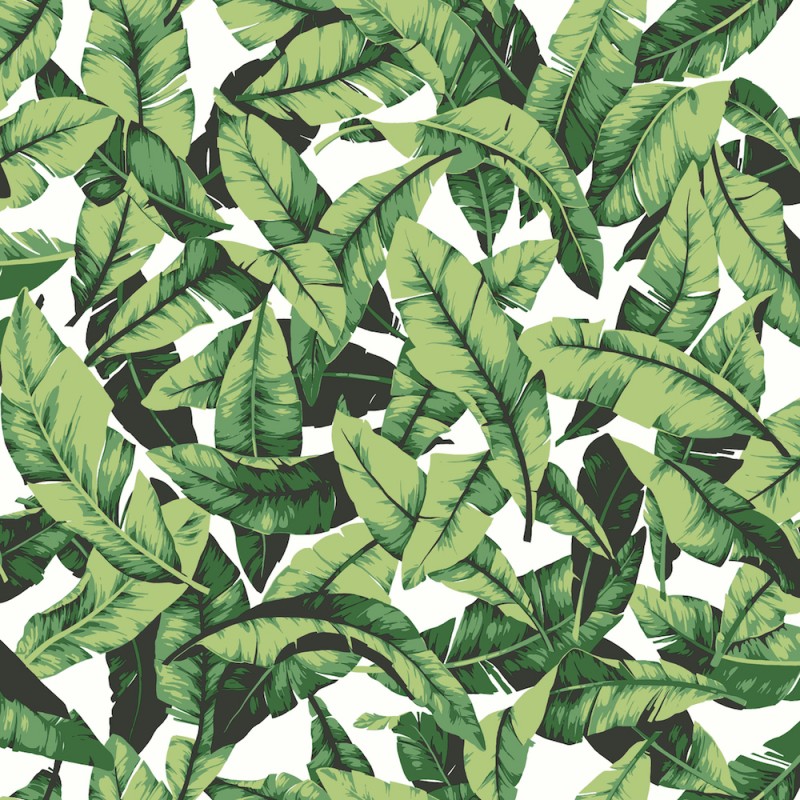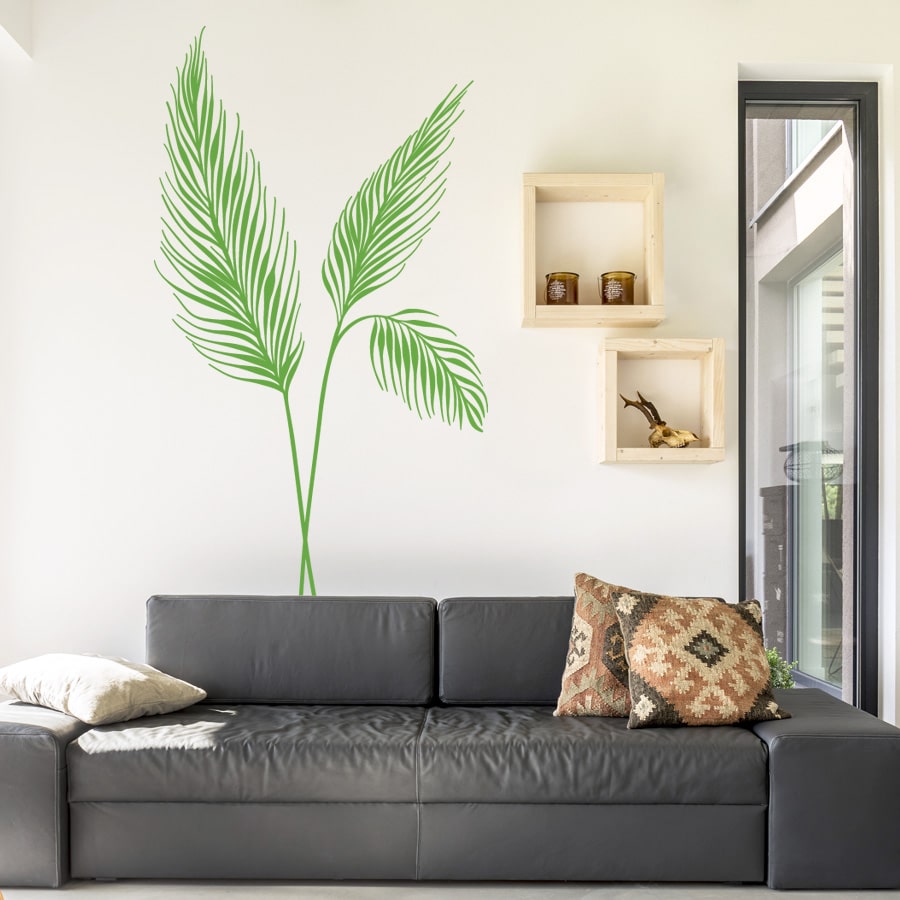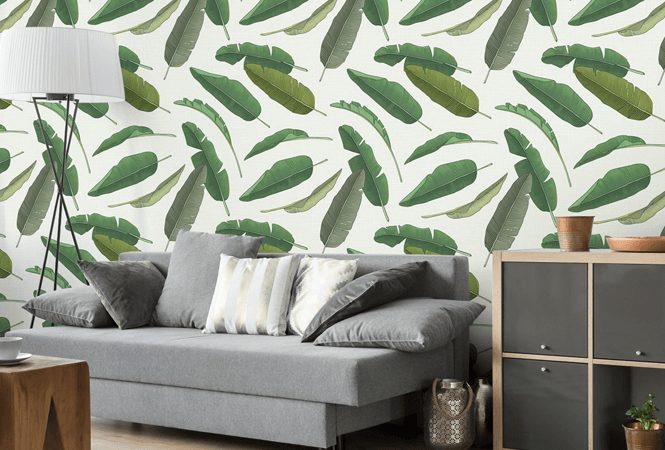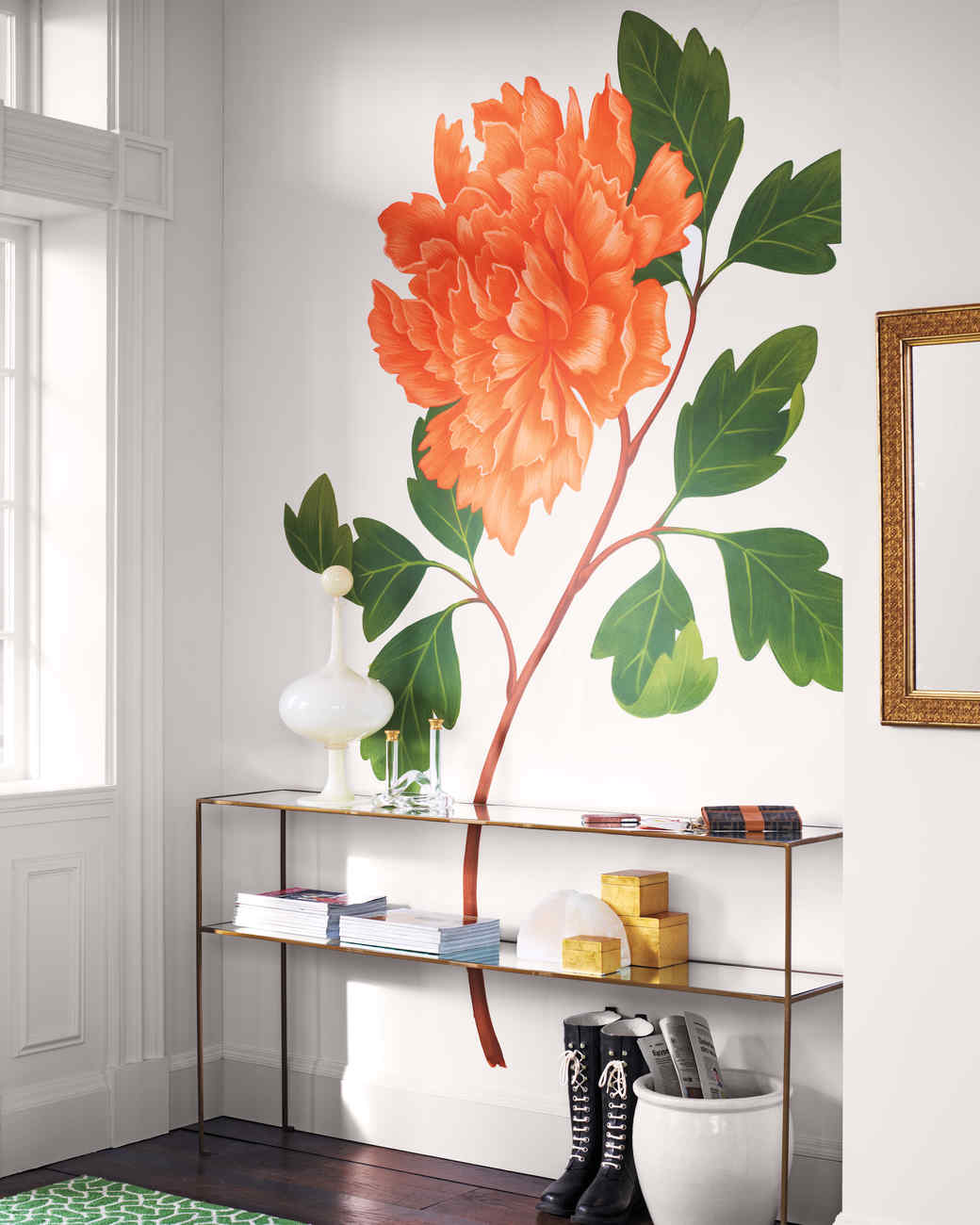 Geometric wallpaper stickers
If you want to create a vividly interesting feature wall, these multi-coloured triangular wallpapers are just perfect to draw attention.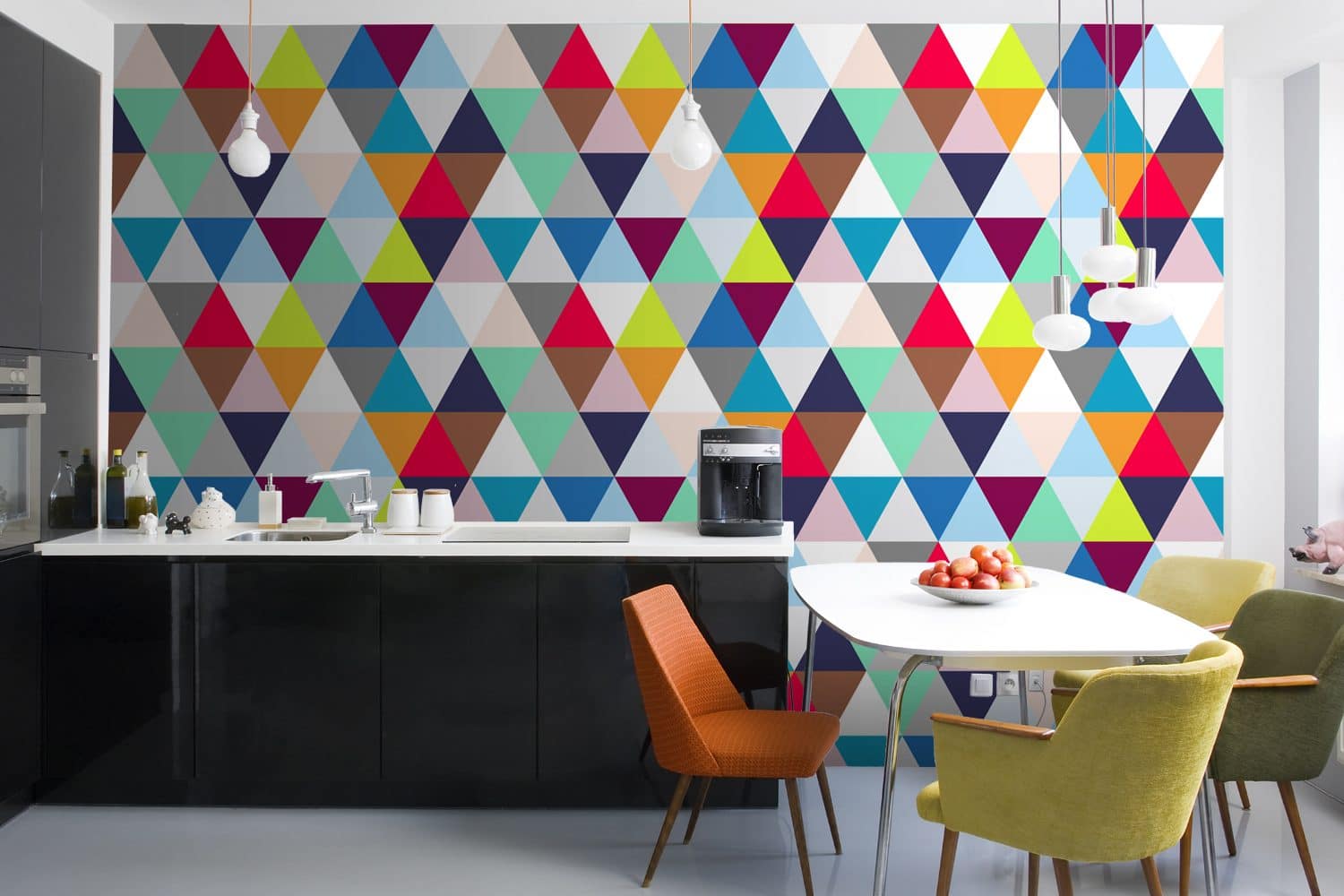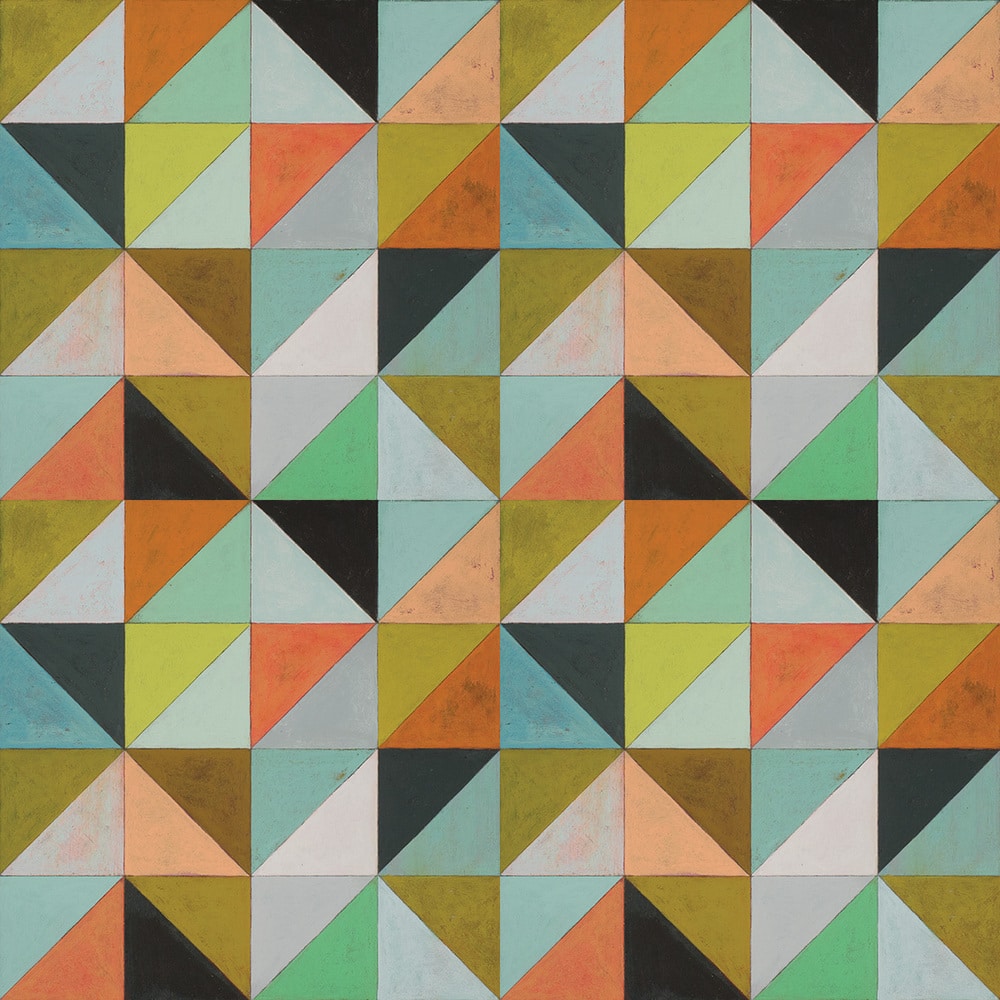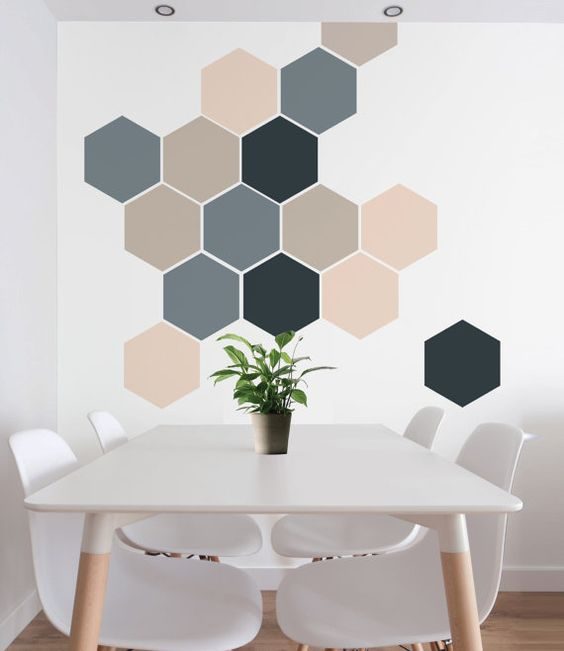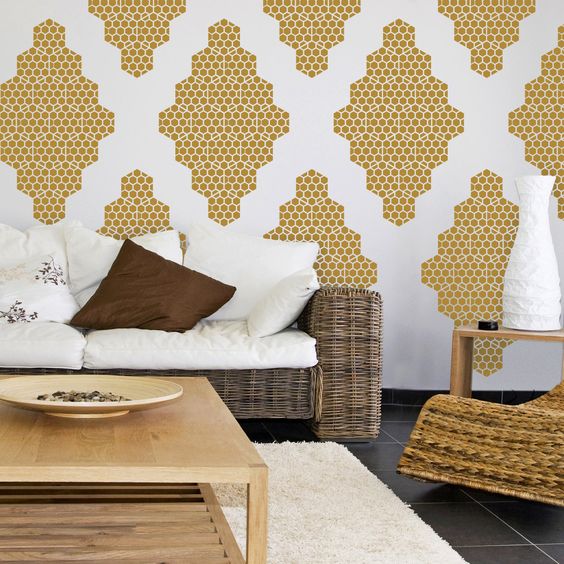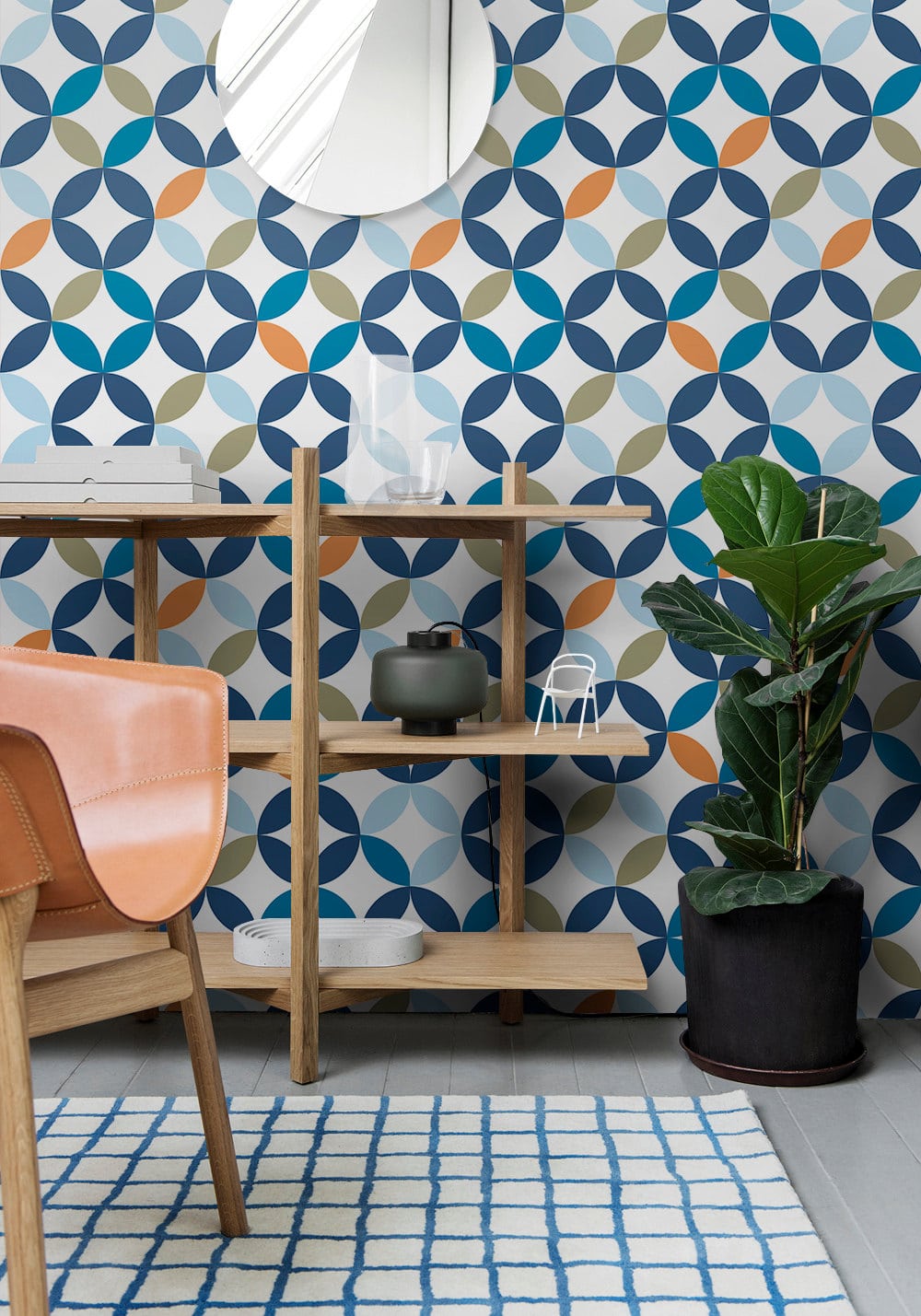 Stone wallpaper stickers
A stone feature wall gives a gritty and sophisticated look that's great to draw attention, whether if it's for the living room or wine cellar. Imagine how great it is to have the look of stone without any hacking or renovation?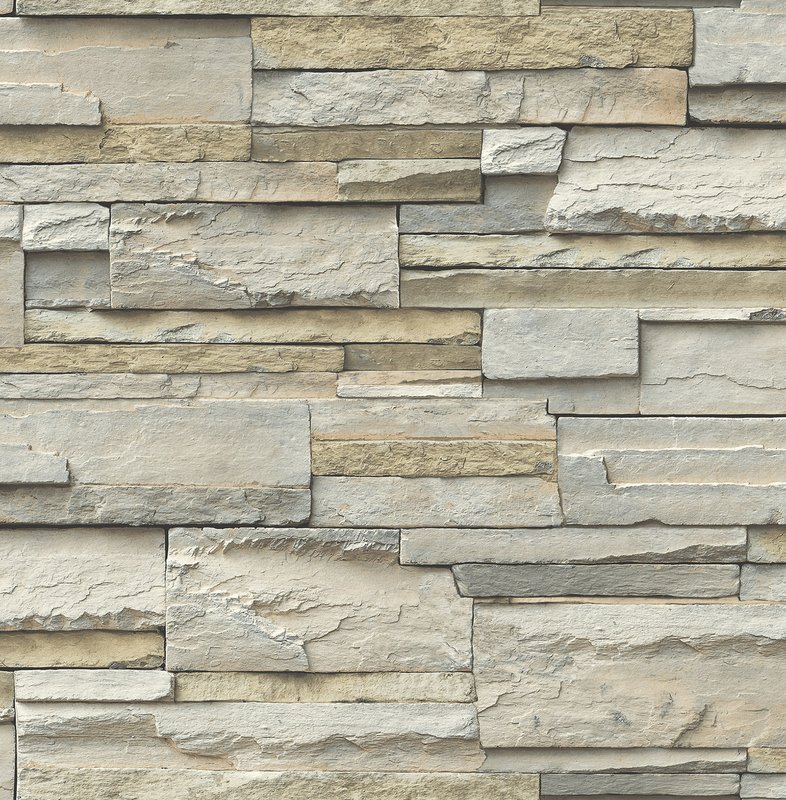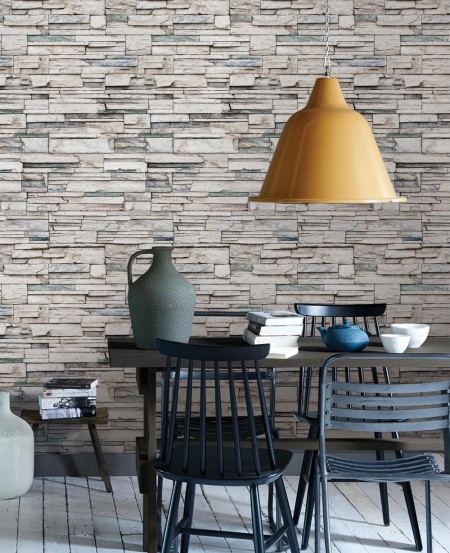 Wooden strip wallpaper stickers
Reclaimed wood gives your space a nice rustic and natural appearance without the need to buy wood that has been weathered for years.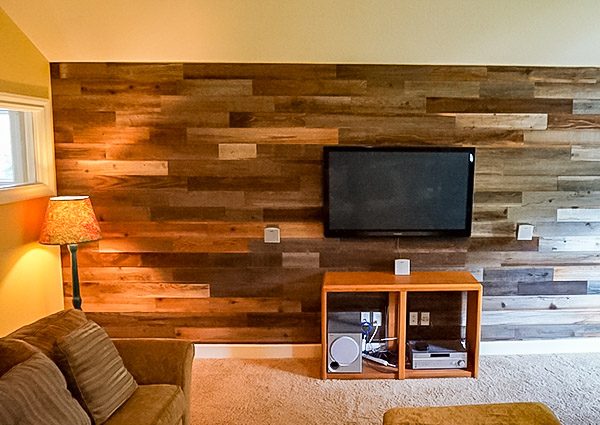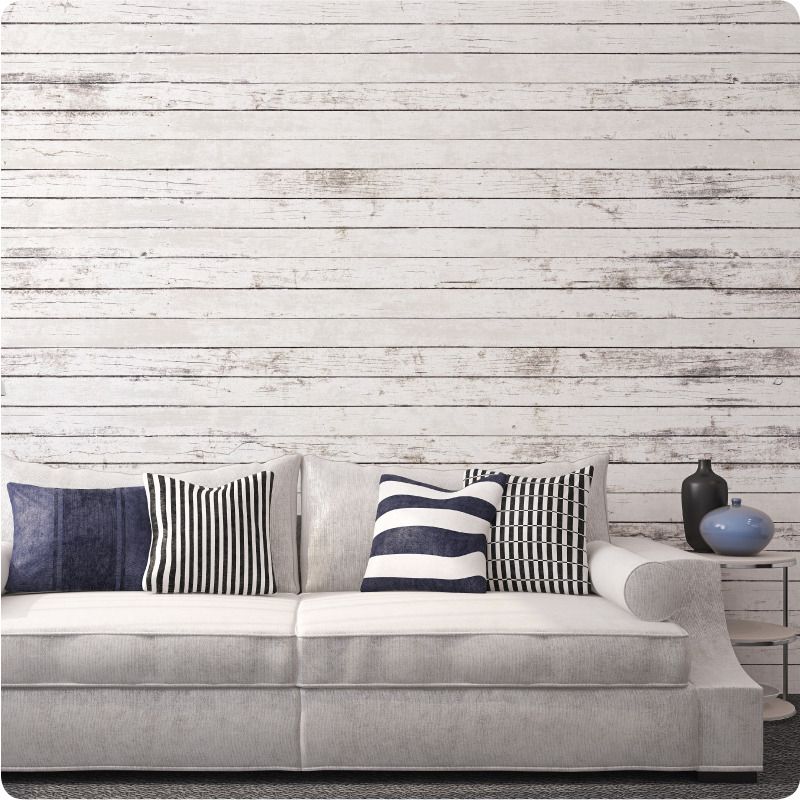 Wall mural wallpapers
If you like artsy wall murals, you can find delightful wallpaper stickers that are bright, colourful, and stylish.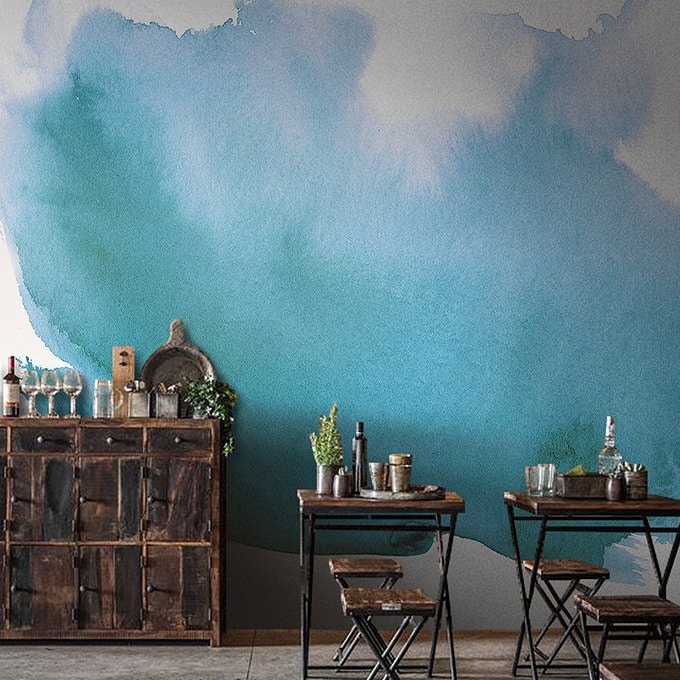 Animal wallpaper stickers
Instead of applying wallpaper to your entire wall, why not get a decal instead? These cutouts add a pretty design that looks great in the kids' bedroom or nursery.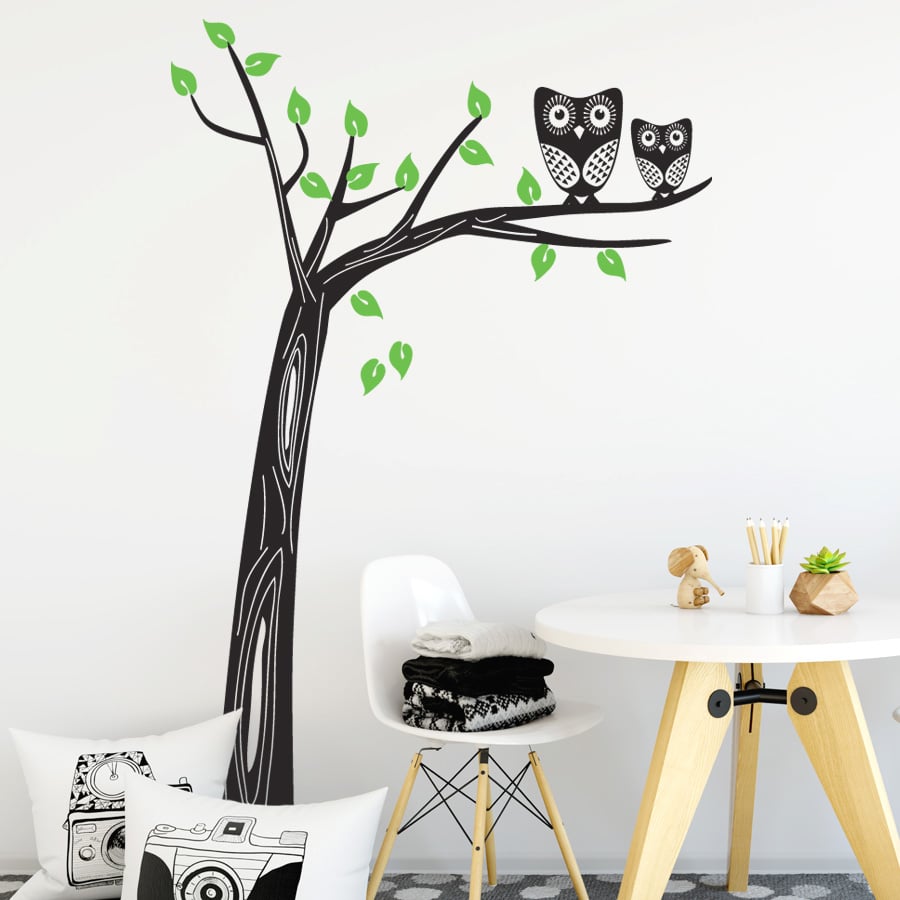 Chalkboard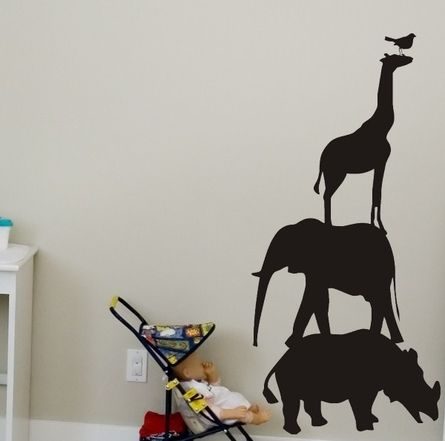 Glass stickers (frosted stickers for glass doors)
If you have a glass door and you want to avoid running through it, you can add glass stickers. You can add a frosted or opaque decal that adds a decorative element to your glass while letting you see what's on the other side.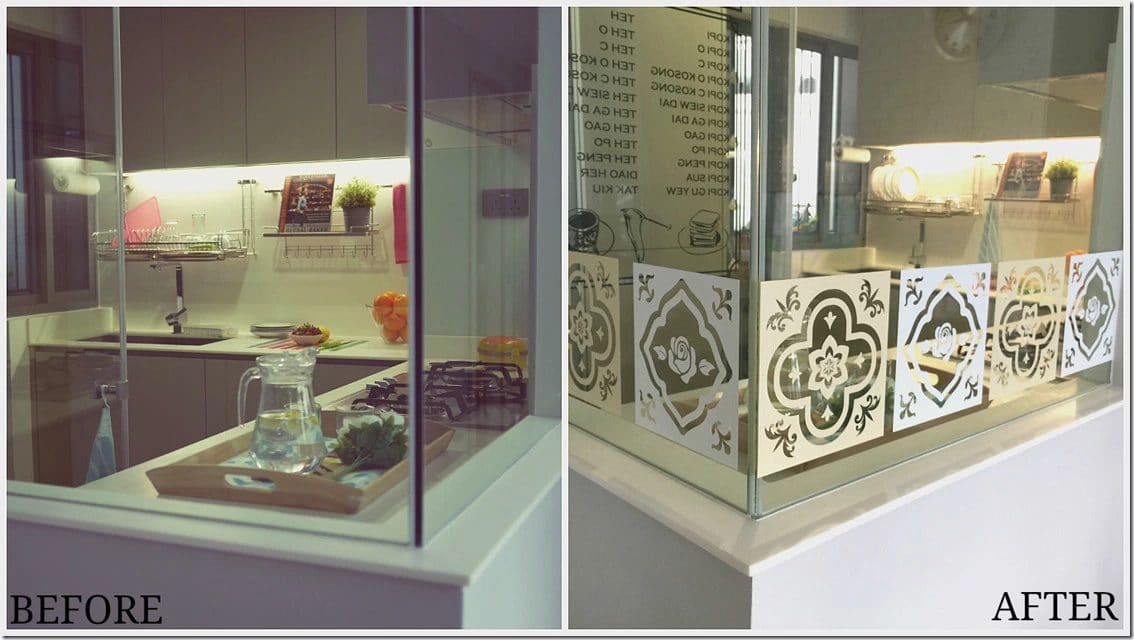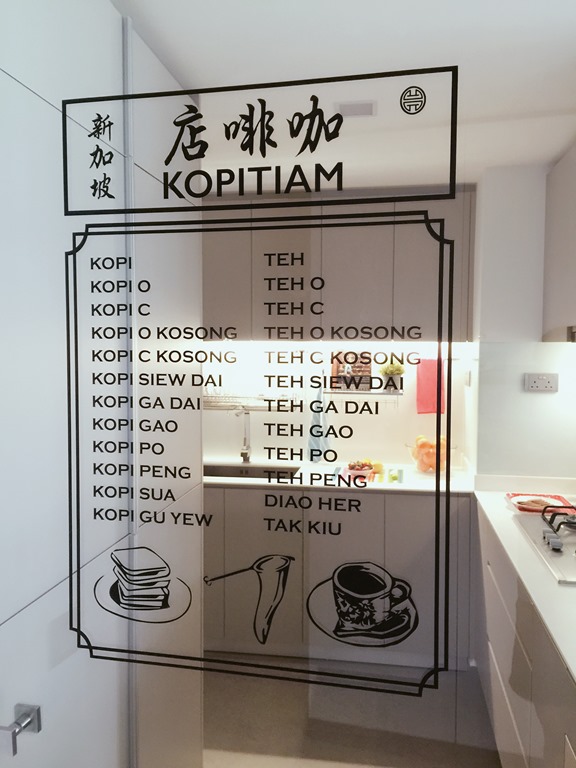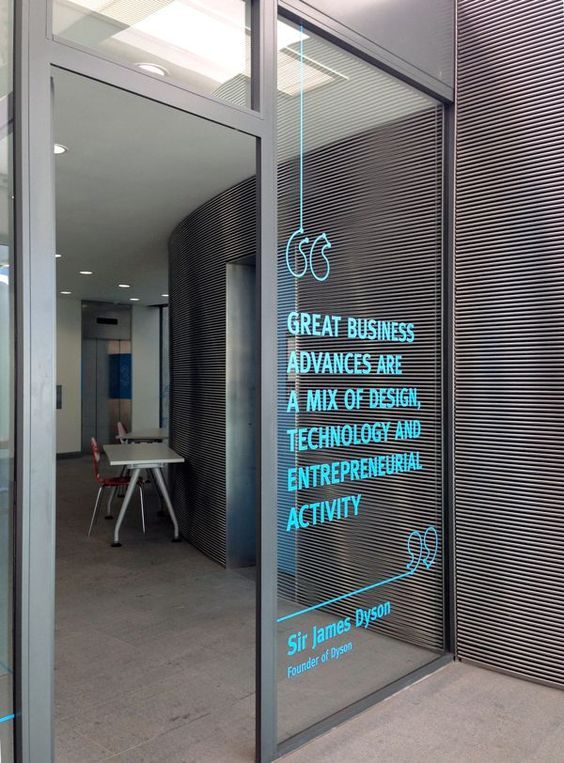 3D PVC wall panels
A PVC wall panel will give your room an unusual and highly exquisite contemporary look. Shine a spotlight on them to get a beautiful interplay of shadows and highlights. These panels are usually made in 1m by 1m sheets mounted on an adhesive backing. When installed, the pattern becomes continuous, so the seams become undetectable.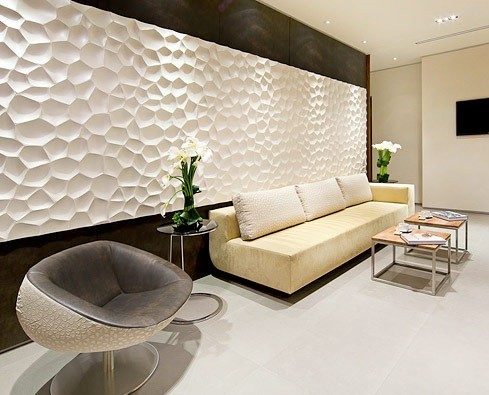 Faux leather
Faux leather are like PVC wall panels, but they give the appearance of tufted leather for a touch of luxury and opulence.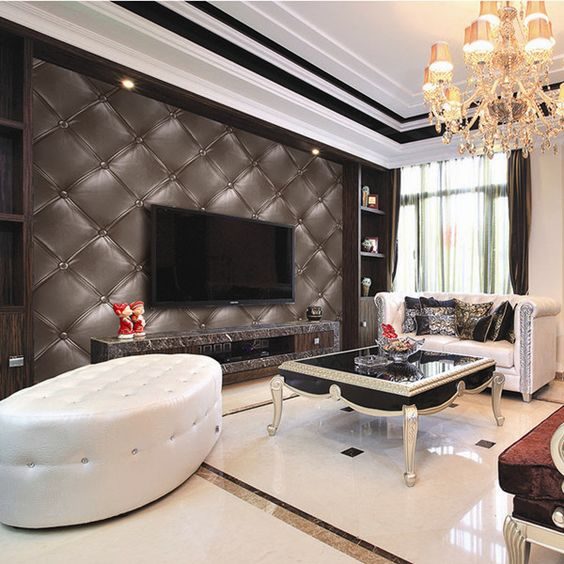 Cotton wall
Cotton wallpaper stickers are unique stickers made from natural cotton.  They need to be mixed with water and then rolled up into dough-like shapes in order for them to stick on the surface.
This unique feature makes them highly customisable to any shape, form, size and colour. You can have the look of brick walls and custom drawings to colourful world maps and polygons.
Sold exclusively by 5 Colour Solution, these stickers can last up to 10 years under the right conditions. Once they show signs of wear and tear, you can replace them by yourself, but it's recommended that you hire experts to replace them for you instead as it requires a certain level of expertise for a consistent and professional look.
Prices start from RM8/sqft to RM60/sqft, depending on the colour and design. Order these stickers exclusively from 5 Colour Solution now and receive free quotes.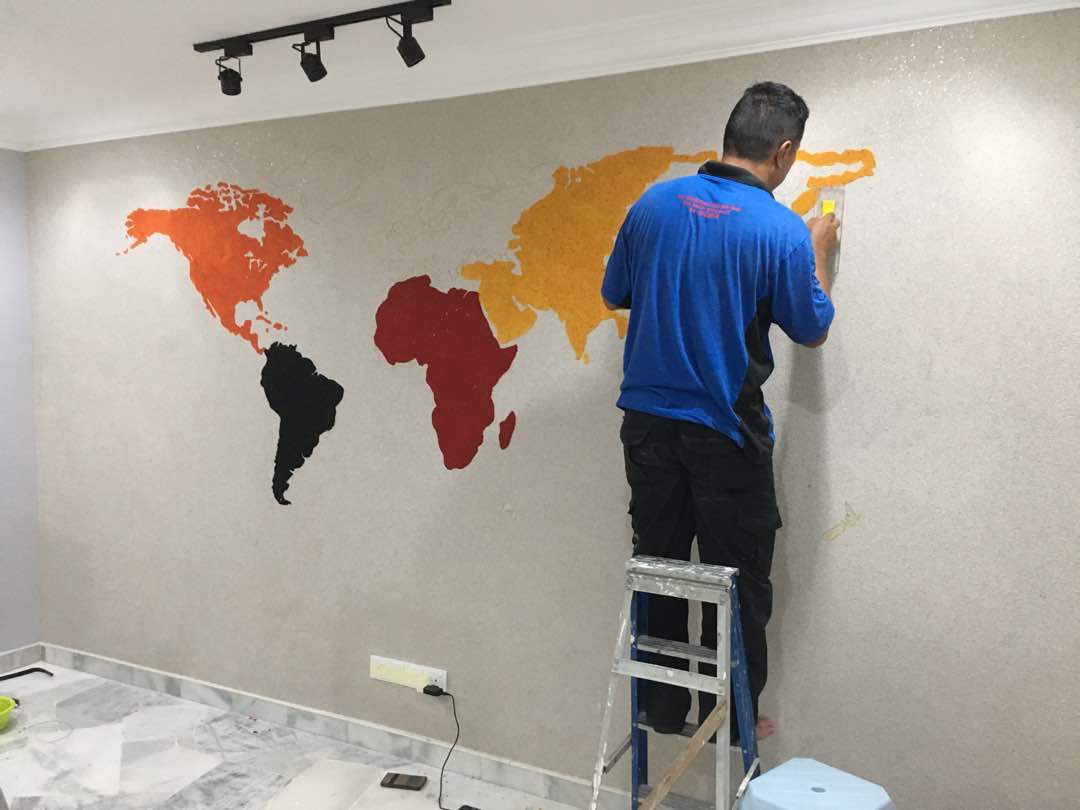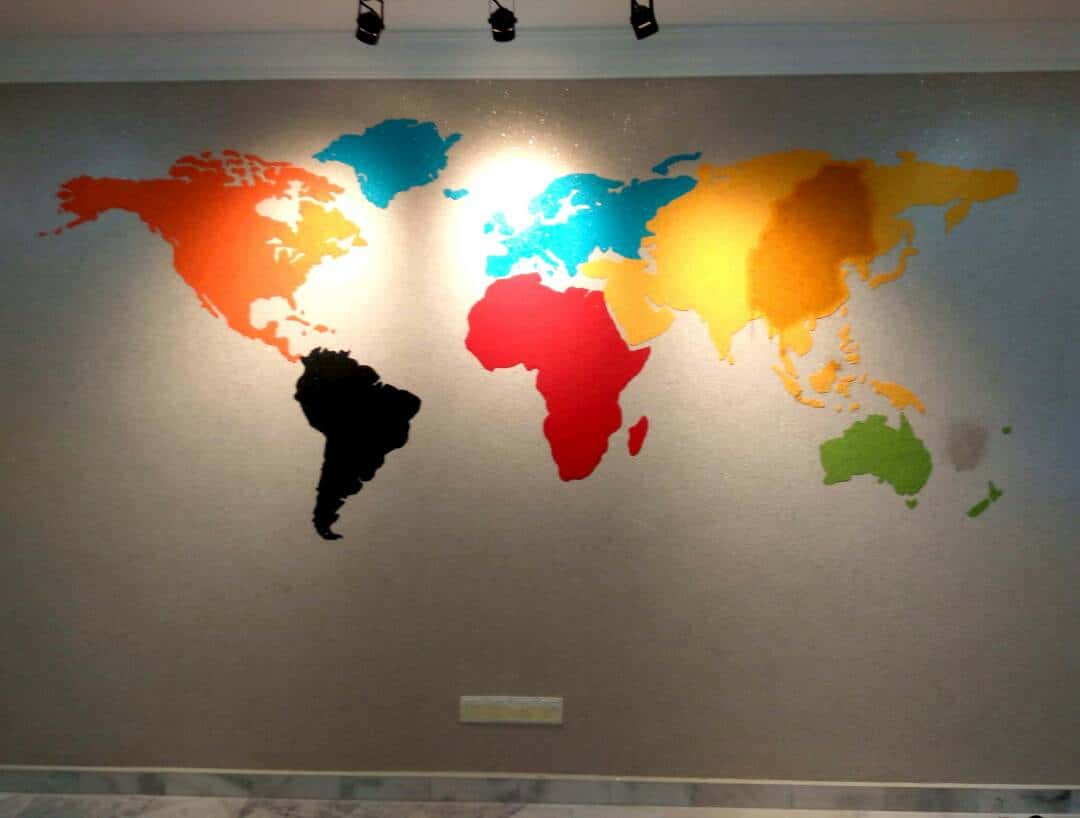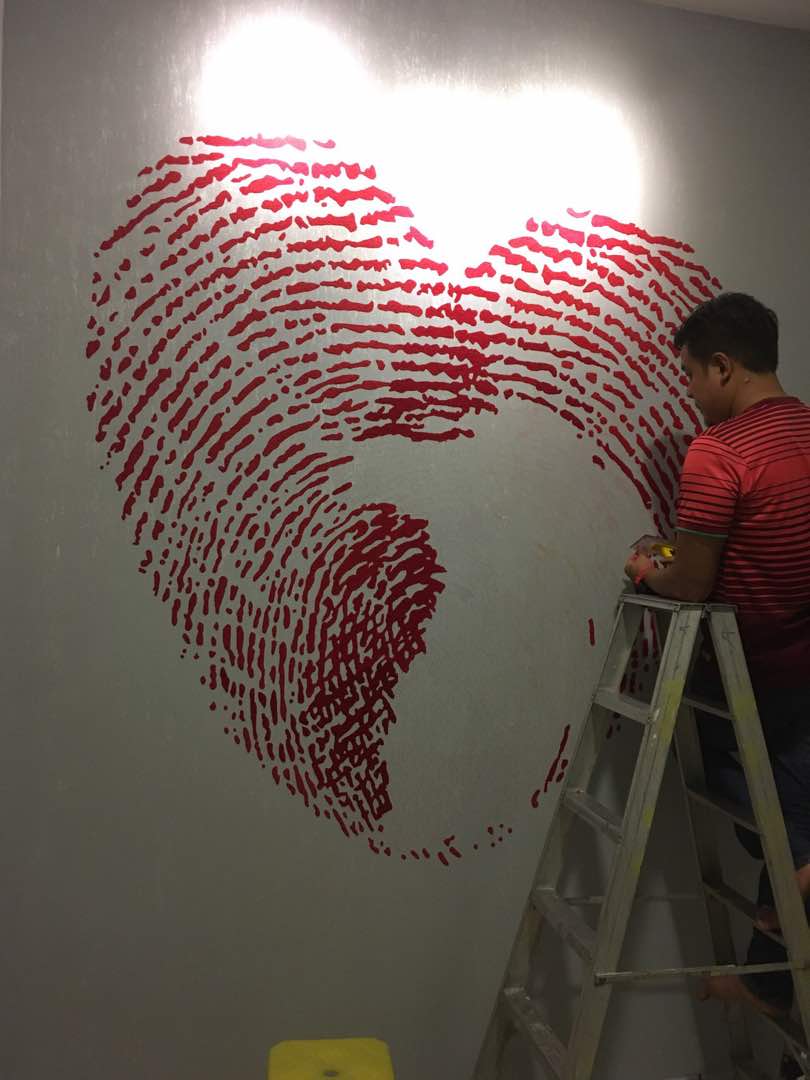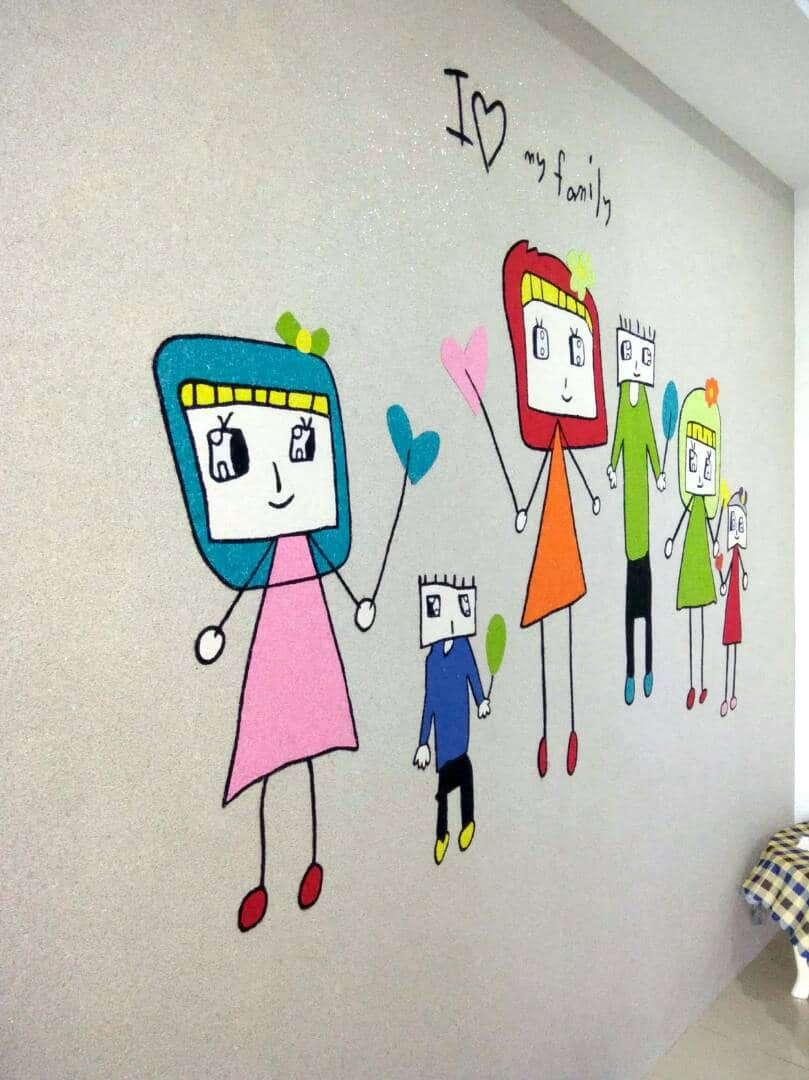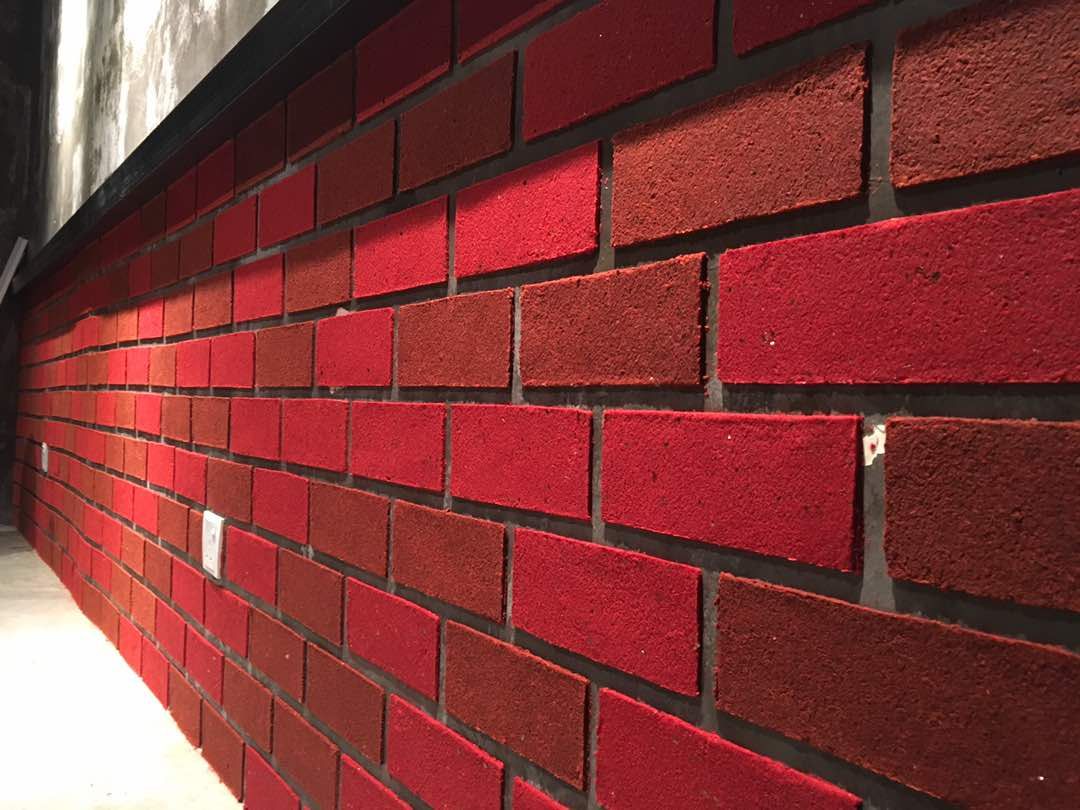 Wall quotes or typography
Putting an inspiring quote on your wall is a great way to get motivated. Some homeowners like to paint them on freehand. But if you want accuracy, you can print your quotes on wall stickers and stick them on.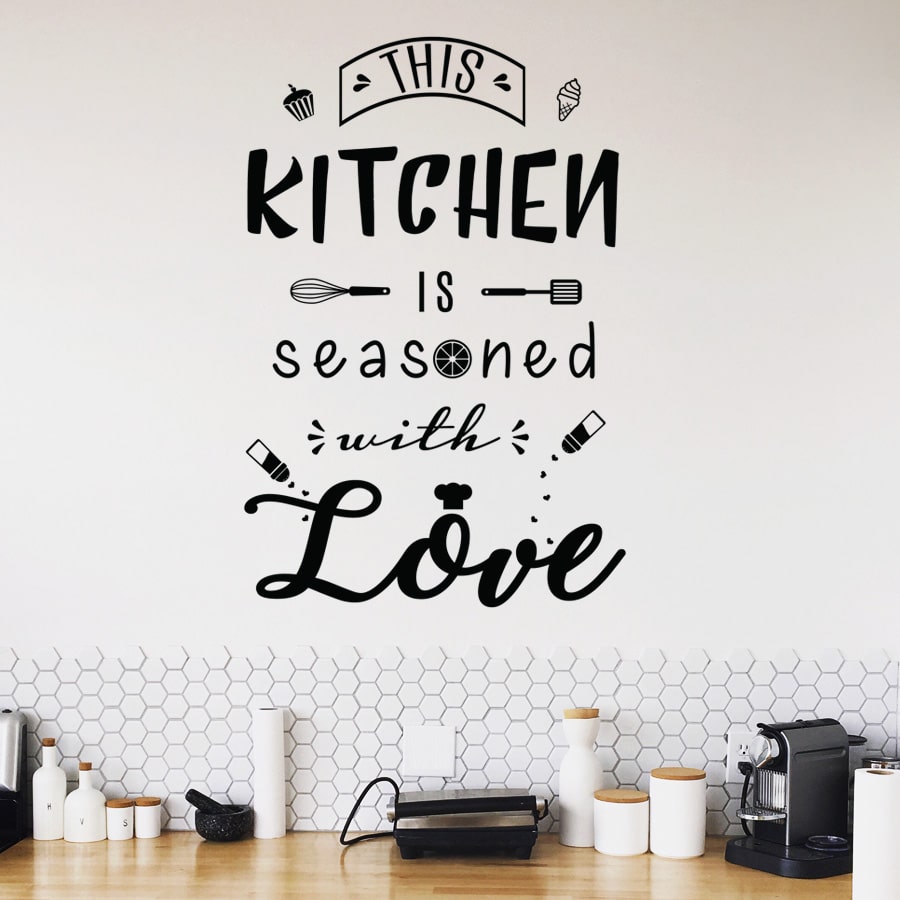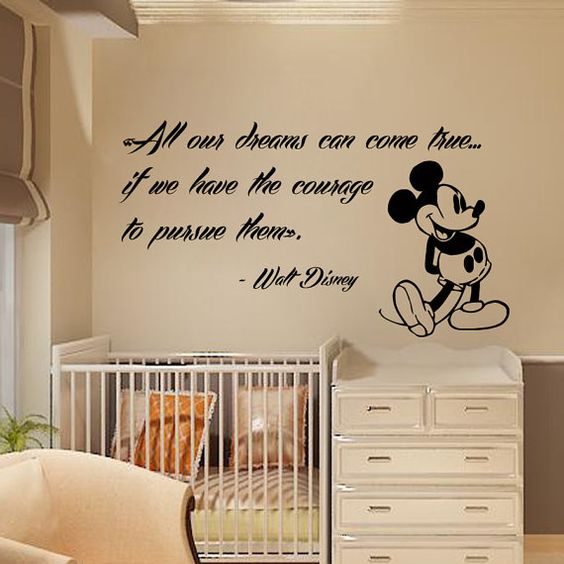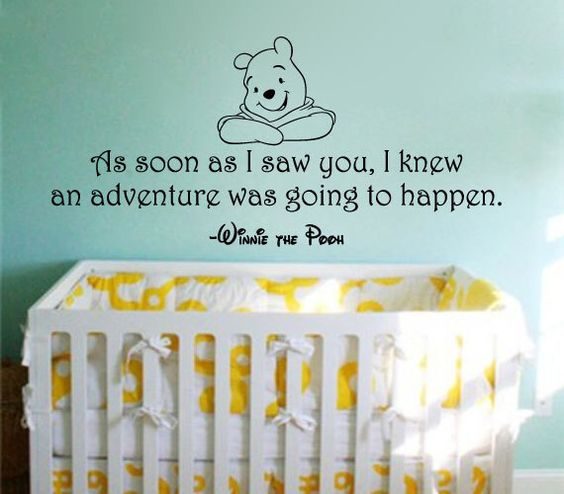 Peranakan tile stickers
Bring a bit of nostalgia into your home! Peranakan wallpaper stickers are made to resemble old tiles. They are also inspired by Moroccan and Mediterranean styles. These can be added to your kitchen backsplash, floor, bathroom, or stairs, and come in continuous or individual designs.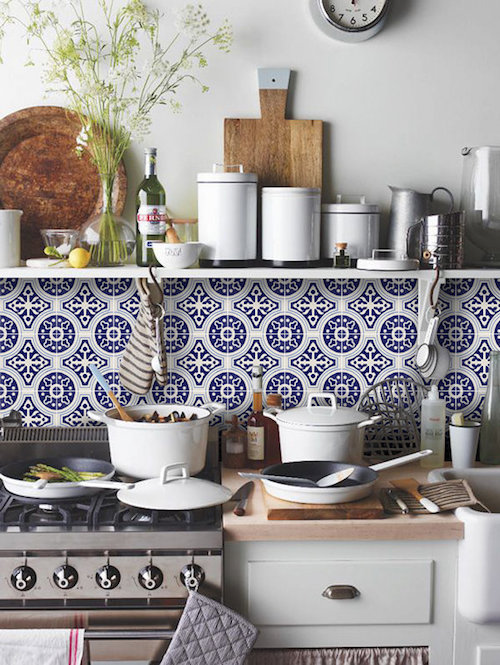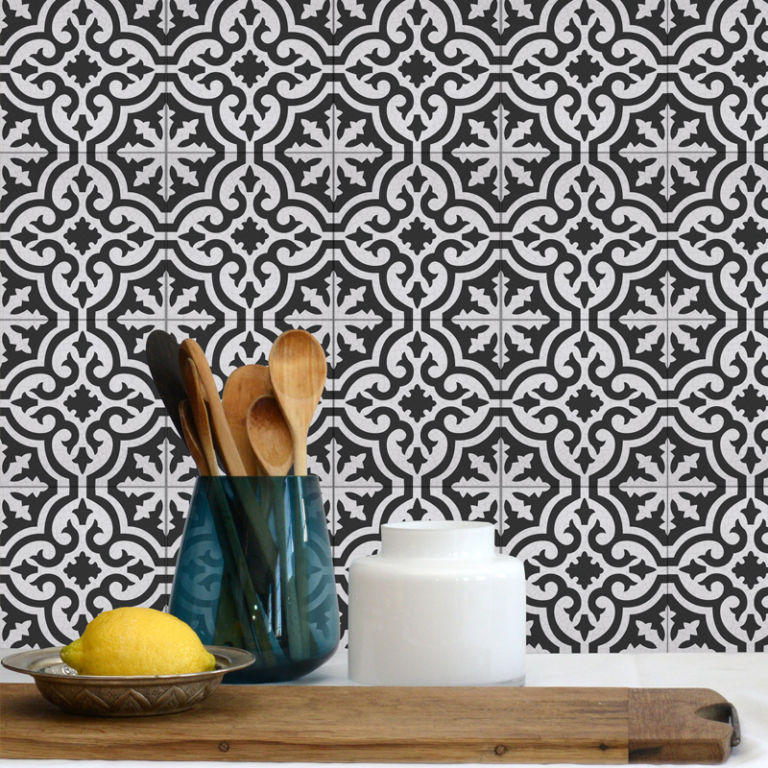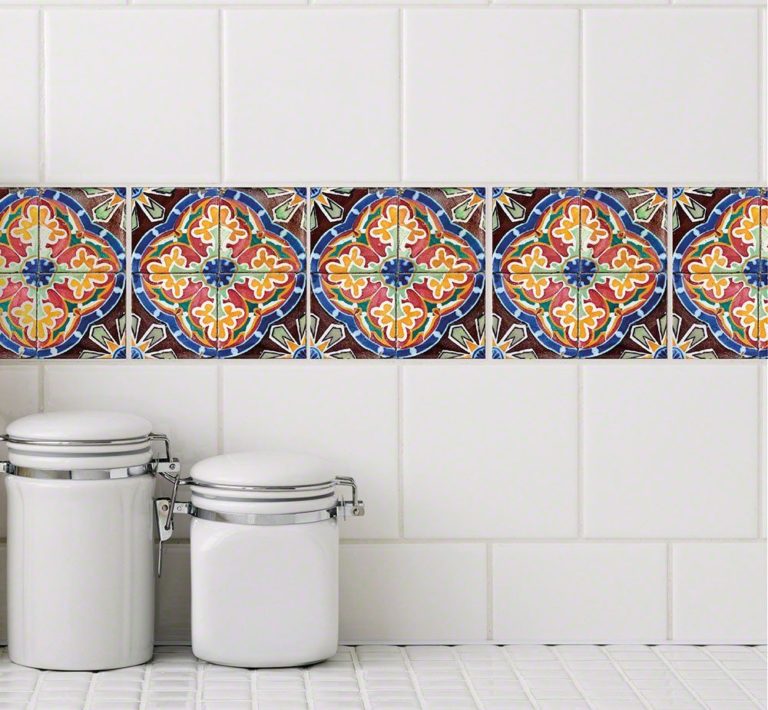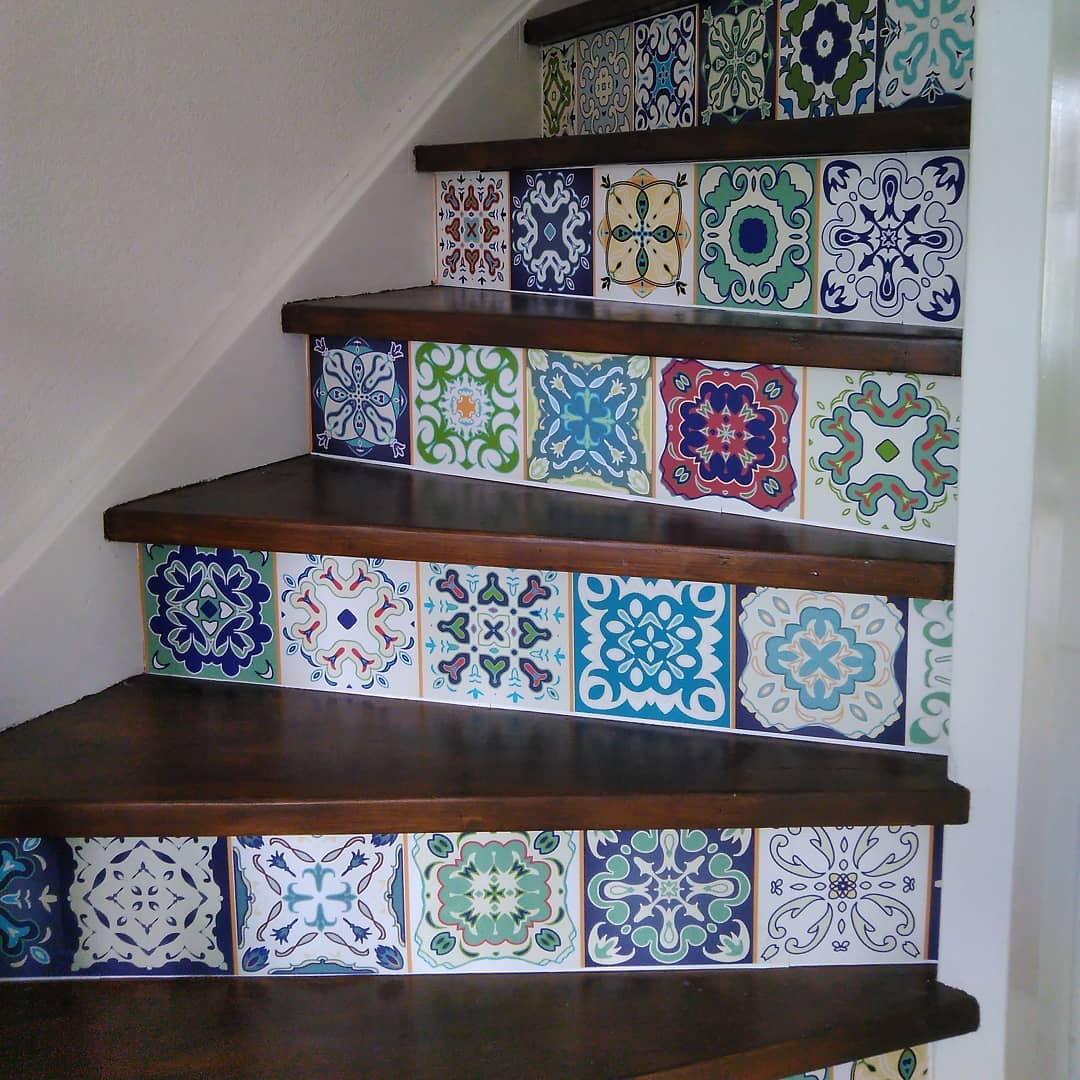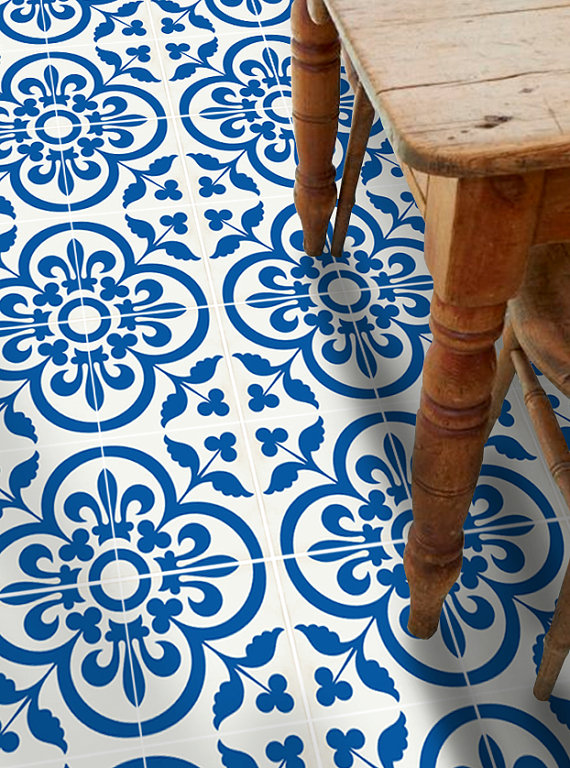 3D mosaic stickers
A mosaic is created by arranging small pieces of stone or glass. It's a time-consuming process, but a mosaic sticker can save you the time, while offering a medley of different colours and styles. They can be found as flat stickers, but most homeowners prefer the feel of mosaic stickers that are made from raised pieces of PVC to give a realistic touch.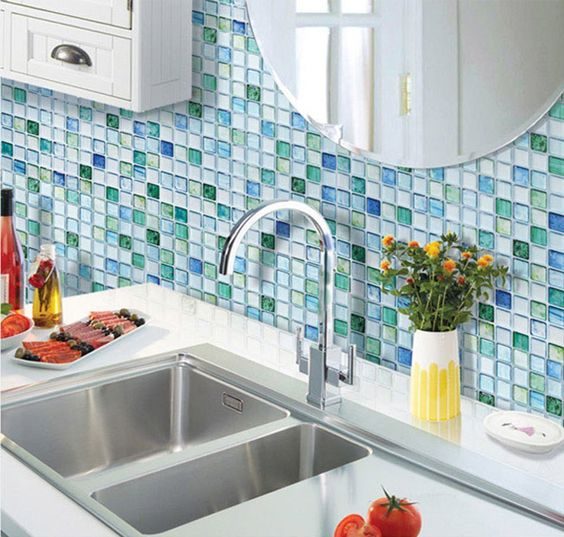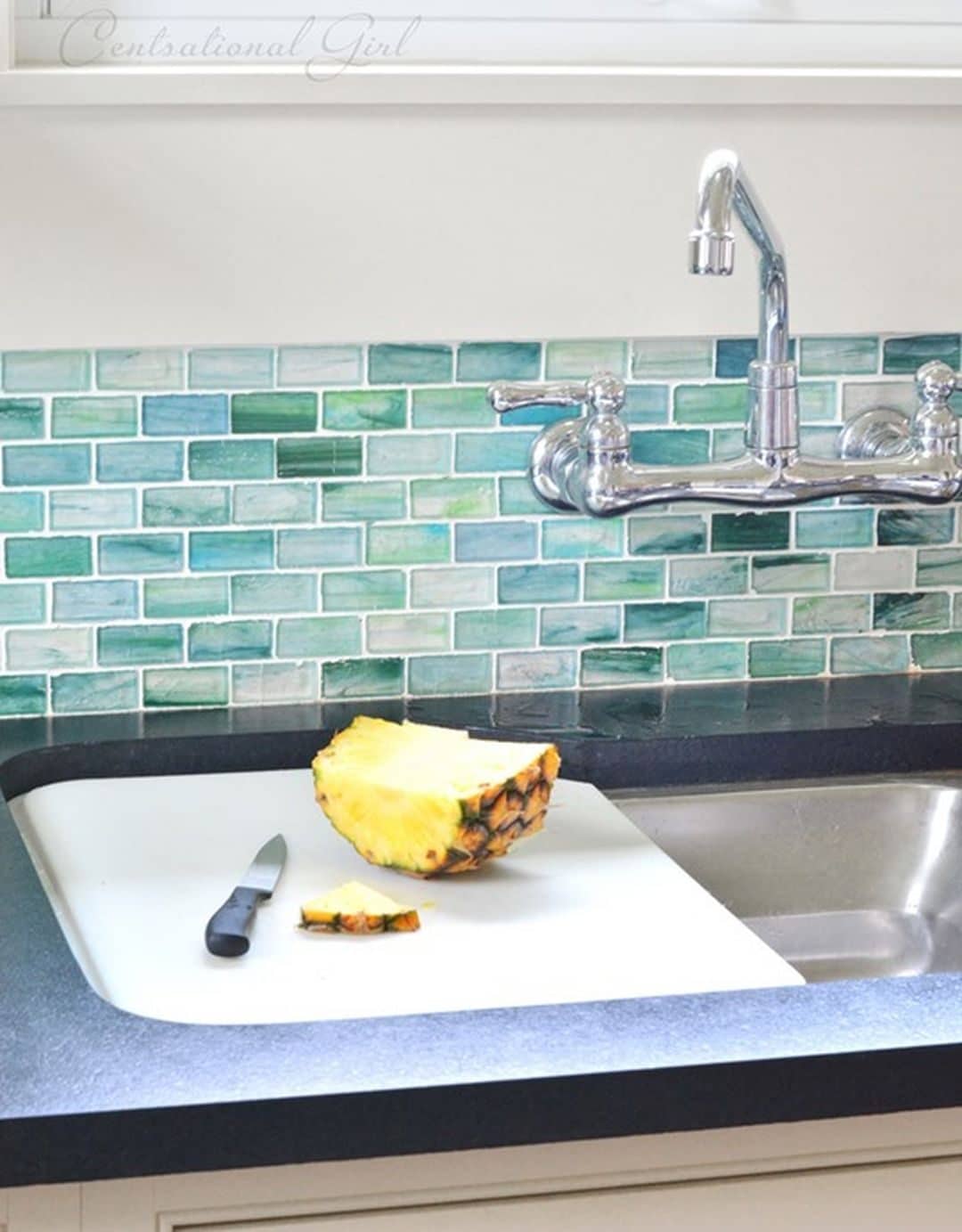 Mirror tiles
Another quick way to improve your home is to add a mirror. But instead of a thick, heavy and fragile sheet of mirrored glass, you can opt for mirror tiles and stickers and come in smaller pieces. Join them in different ways to create a unique look!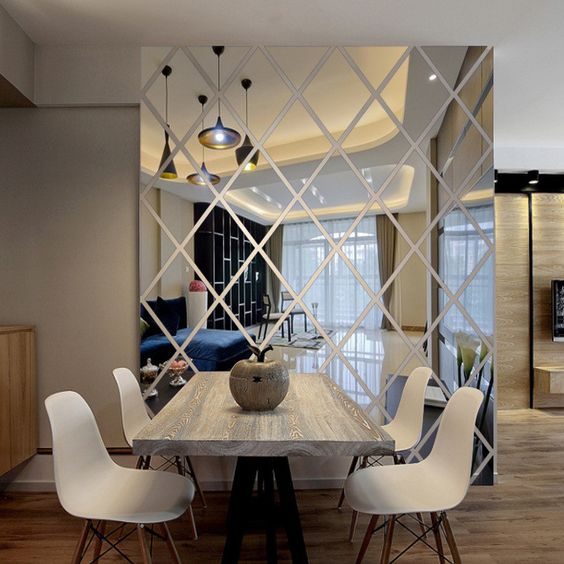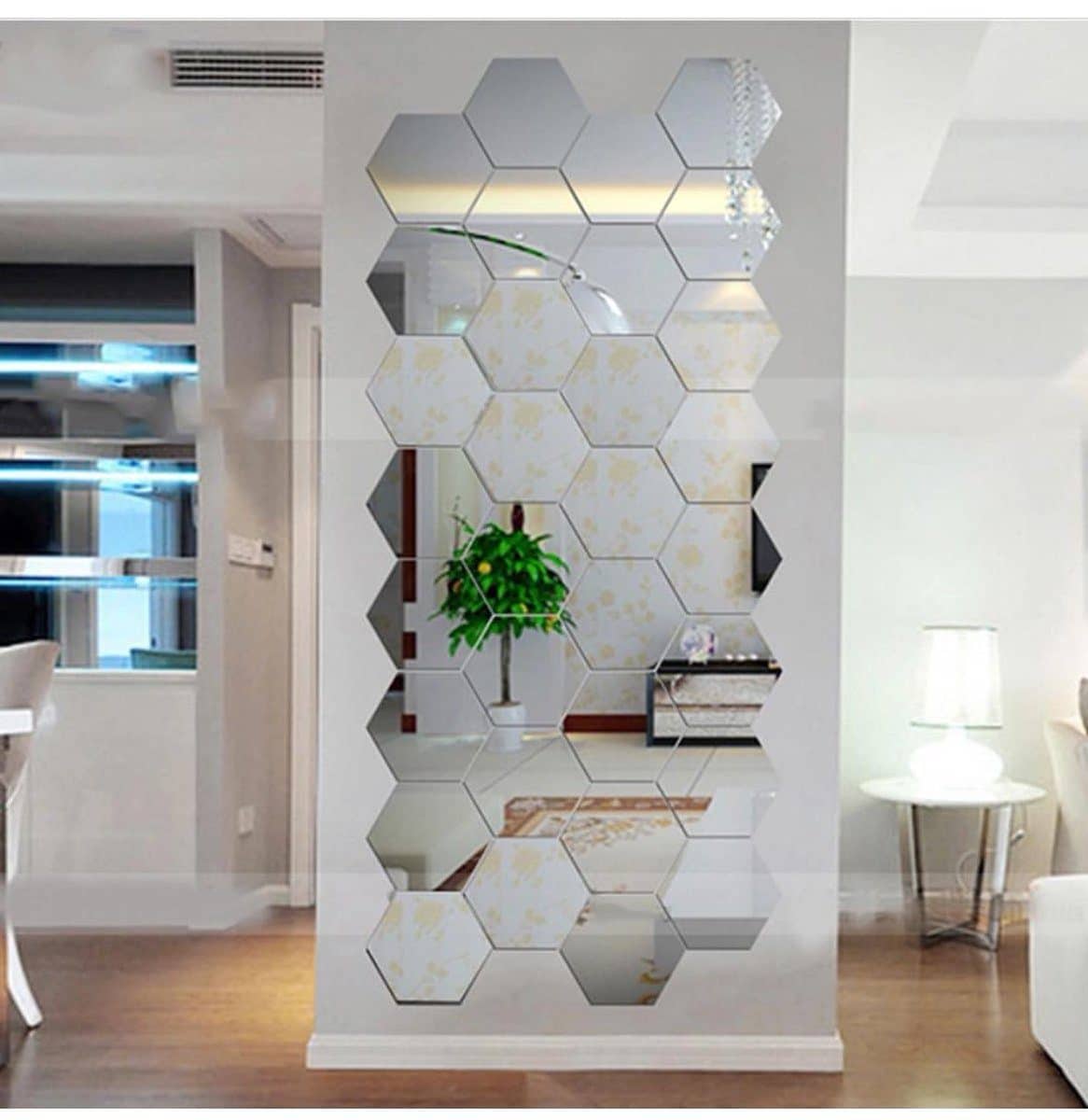 Need help installing your wallpaper stickers?