When you hear the term "muji", the first thing that comes to mind is the home decor store found in many shopping malls.
But, the term "muji" is not just a brand name. It comes from the Japanese "mujirushi", which means "no-brand goods". Basically, it is a "less is more" concept and a straightforward design.
The first thing that comes to mind for muji is a clutter-free, minimalist design. But muji-design is more than just minimalism, it is about finding the perfect balance between sustainability and the soothing sensation of 'zen'.
But how do you achieve that? We've listed down 7 fundamental ways of creating the perfect muji-inspired home interior design.
Muted colour theme
The perfect unifying base of muji design begins with colour, specifically a muted color palette. Its scheme mainly consists of neutral colors like white, light cream, light gray tones, and pale wood used in flooring and furnishings.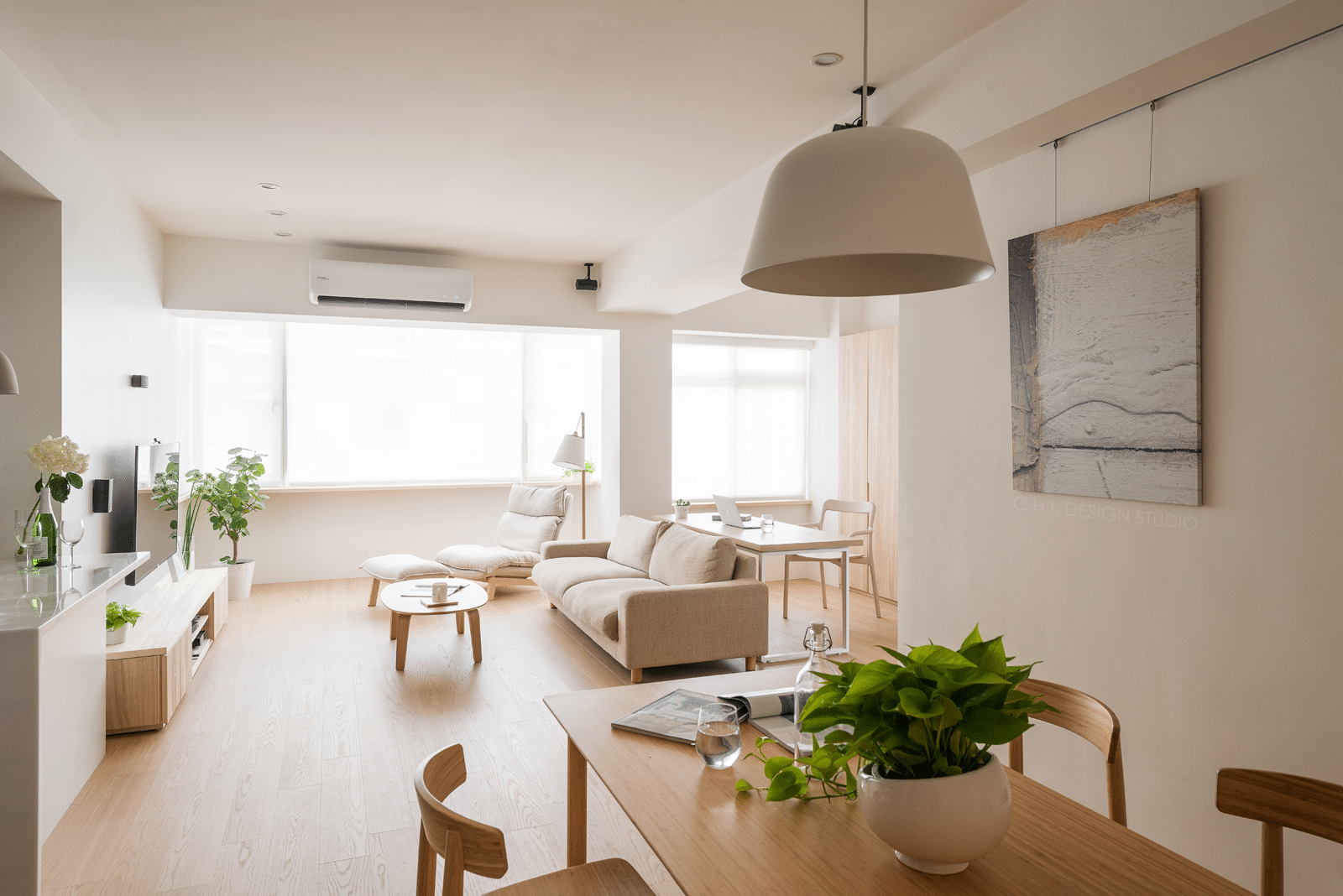 Lightwood-colored flooring
Light wood flooring visually streamlines the house while constructing a tidy and spacious home creating a perfect vibe of muji home. It automatically brightens the space when natural light flows in to keep it looking calm and serene.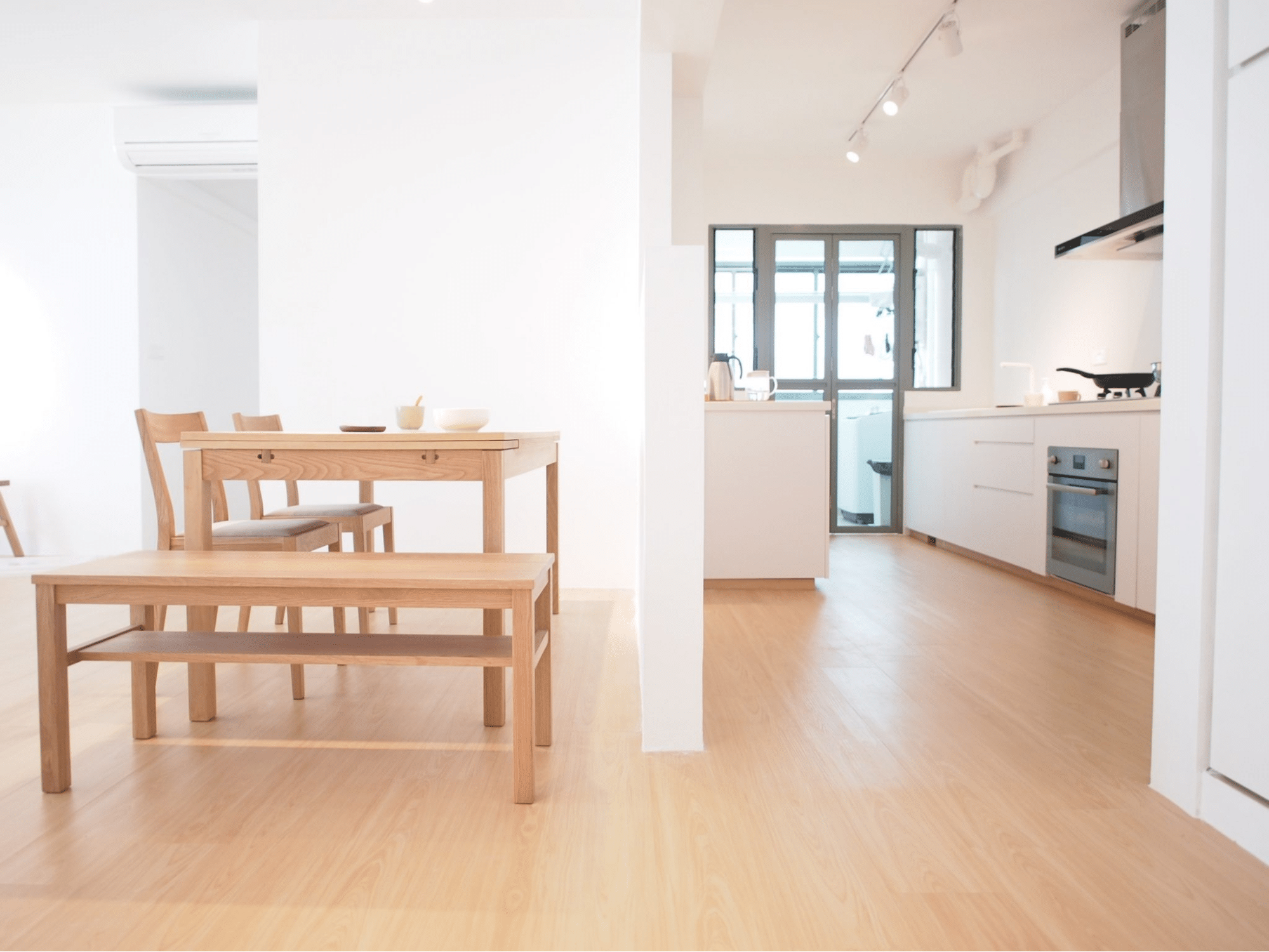 Easy-to-clean subway tiles
Lately, subway tiles are an in-demand style for home design. Especially for muji-design, white subway tiles add a practical and timeless allure. For a seamless facade, you could add it from floor-to-ceiling in the living room wall or use it as a kitchen backsplash.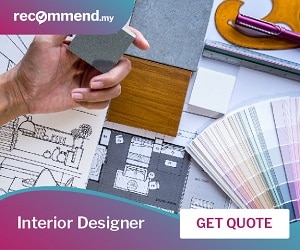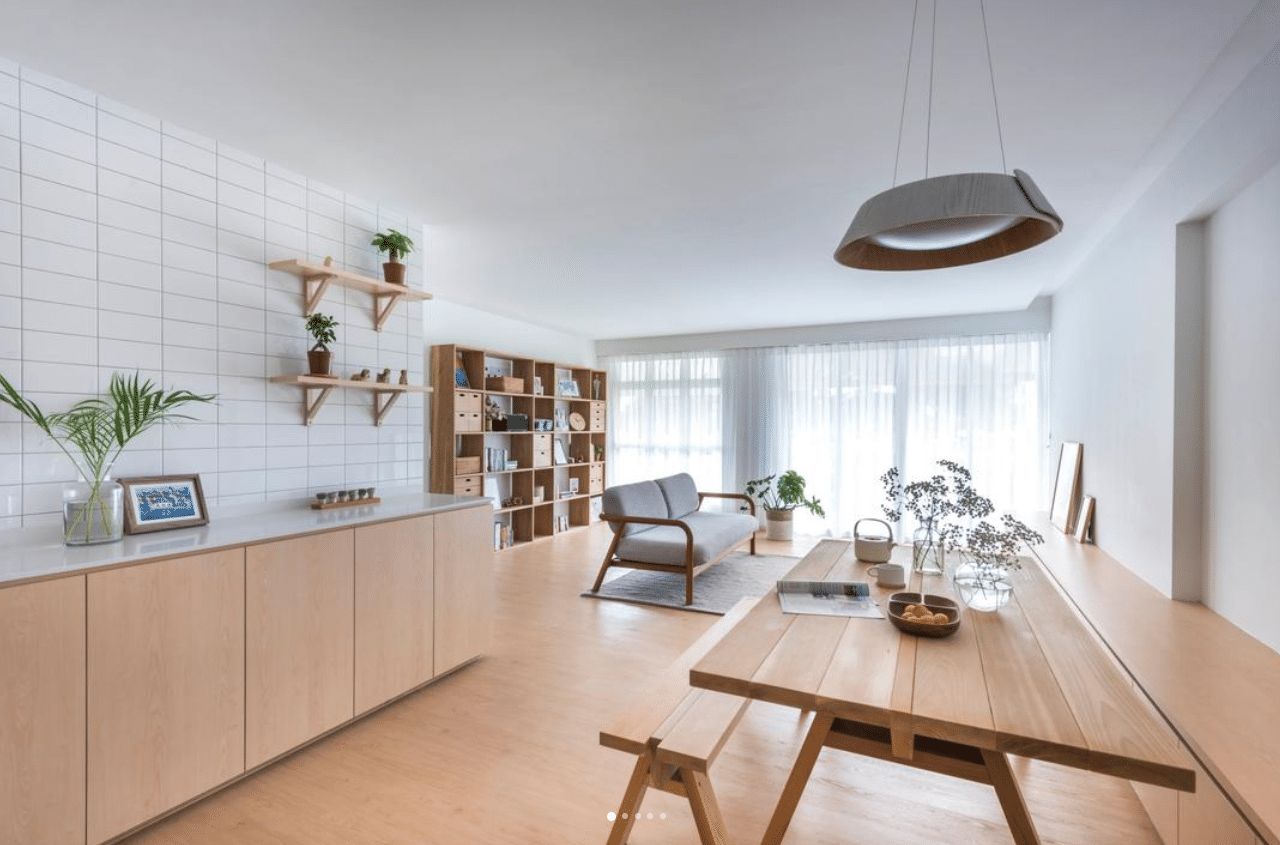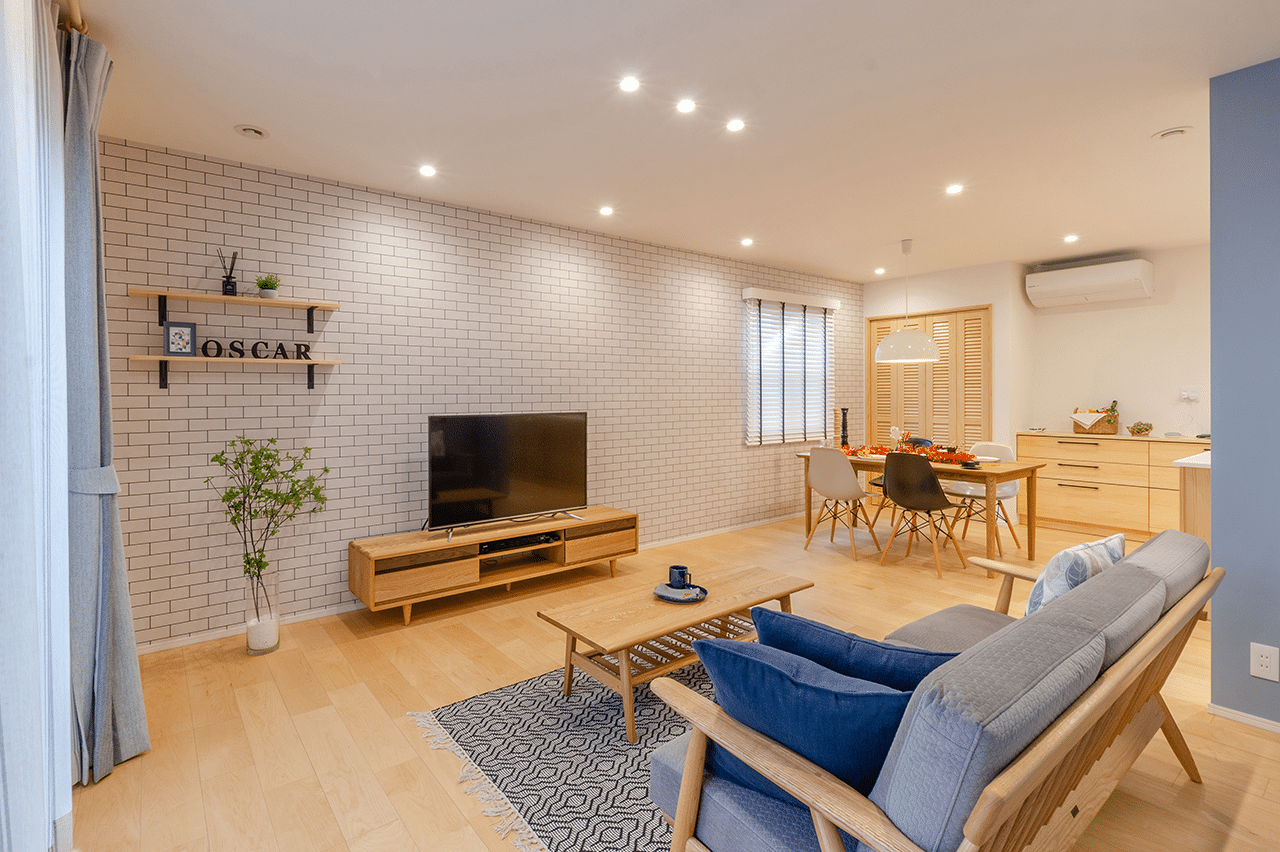 Lots of natural light
Muji design is pioneered with functional elements that are simple and practical. Allowing lots of natural light into the home makes the space look lively and larger than it actually is.
Installing more windows is a costly hassle, but a decent alternative is by creating an illusion of natural light by using artificial ones.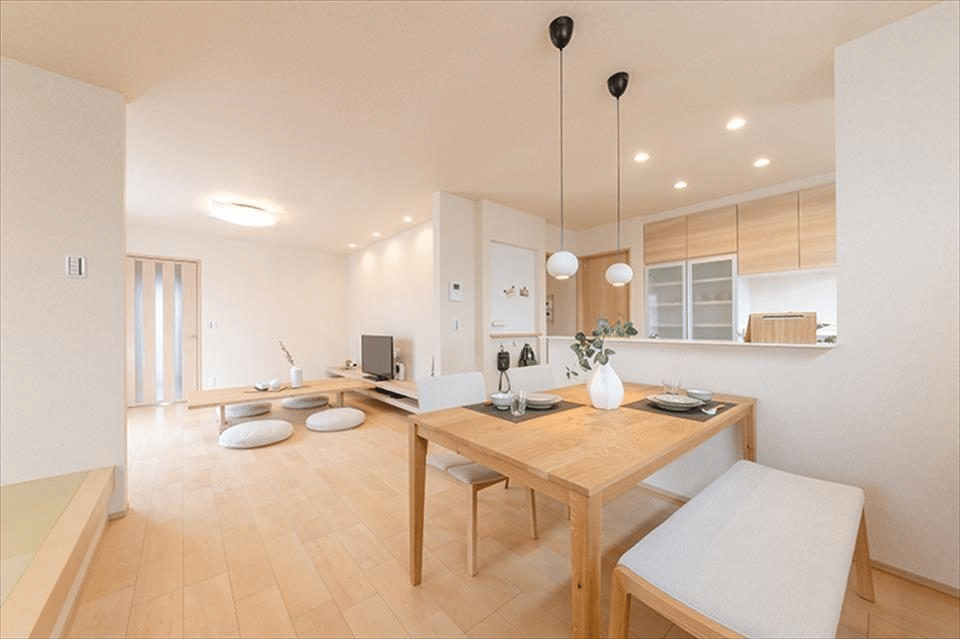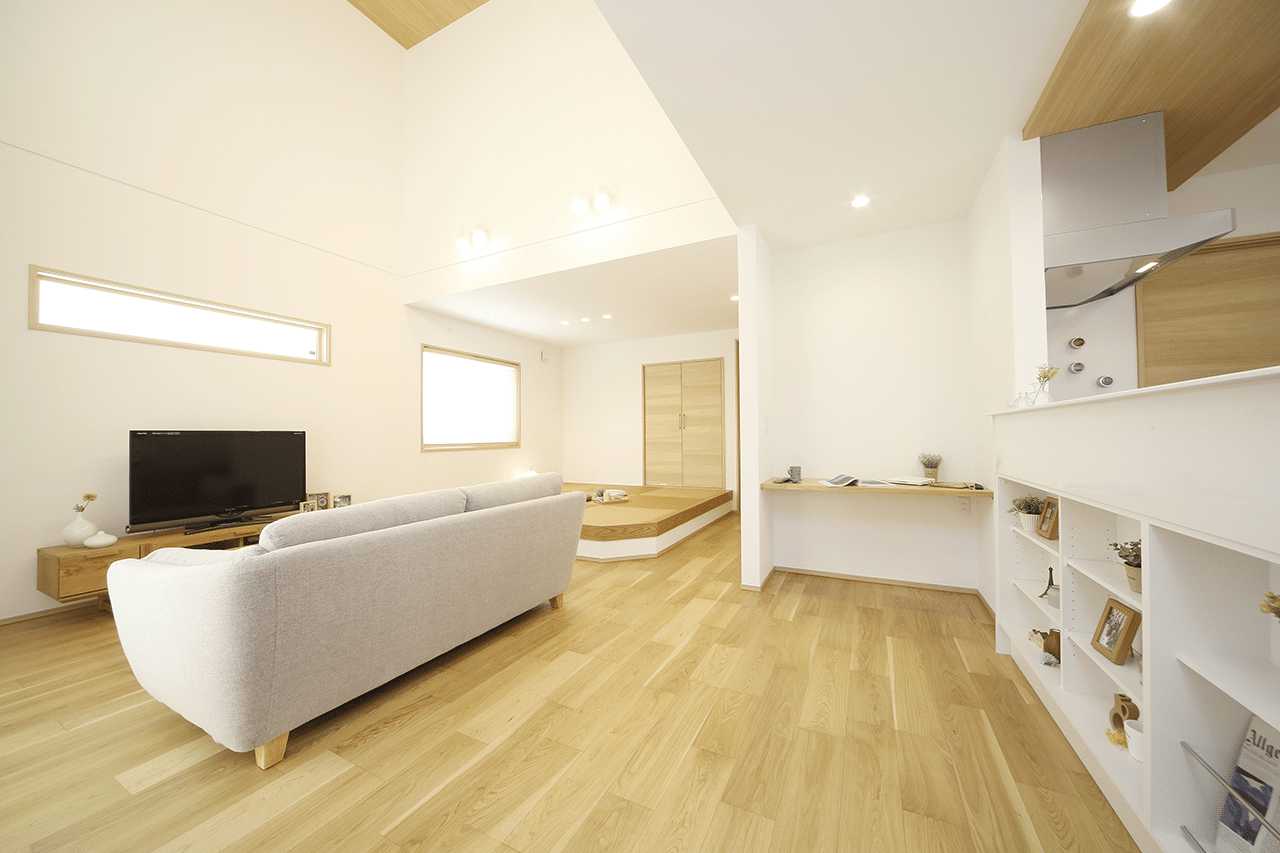 Multifunctional furniture with storage
Another key aspect of muji design is about making use of every available space in your home, to maintain the appearance of minimal clutter. Platform beds with storage are one of the perfect options for making the bedroom look boundless and immaculate.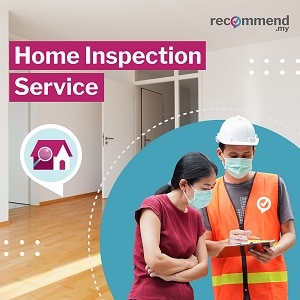 Similarly, elevated platforms in high foot traffic areas or common spaces can be applied to seamlessly add extra storage anywhere while giving off a zen-like feel to the house. Be it in the entryway, living room, or bedroom, platforms are sure to elevate your home.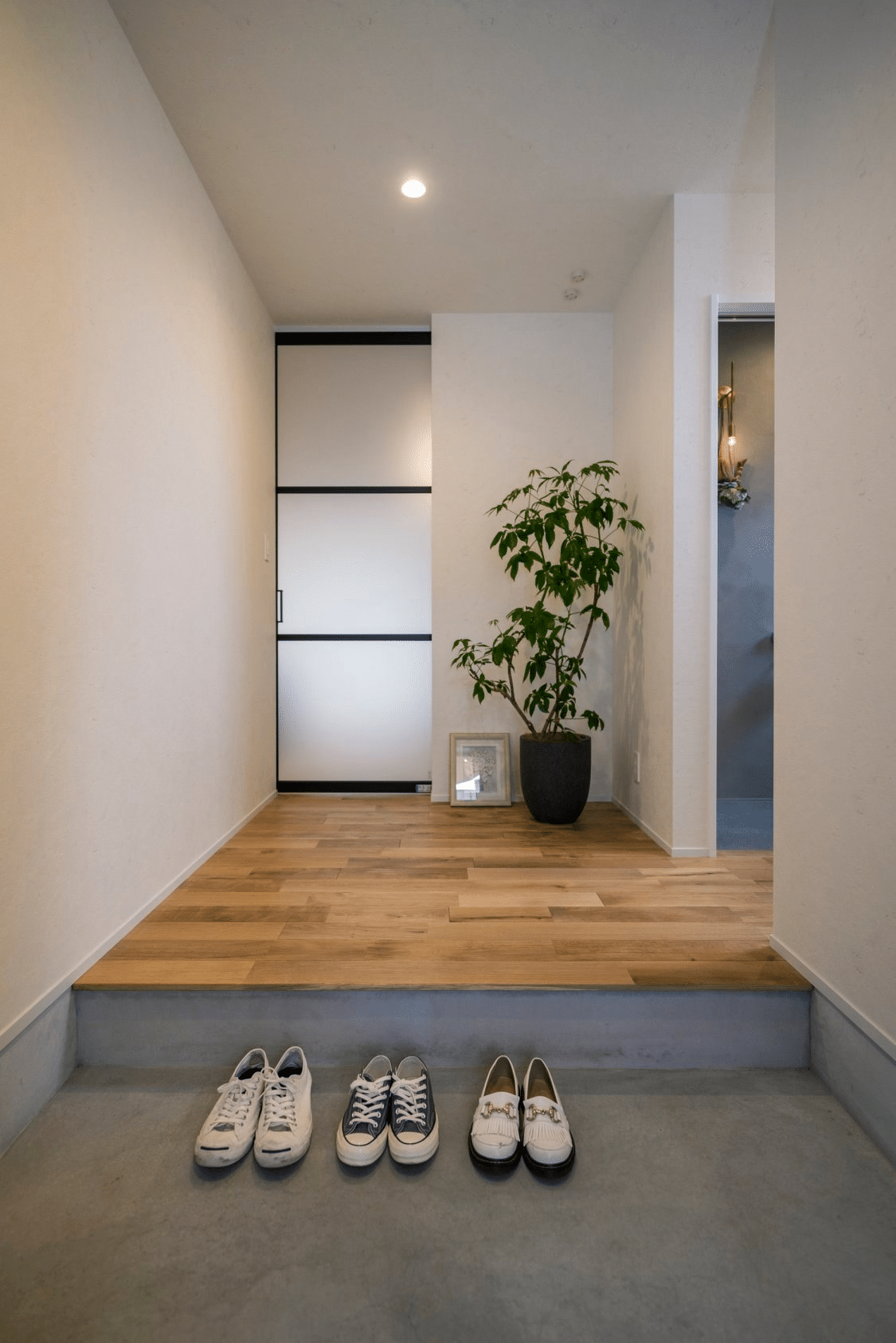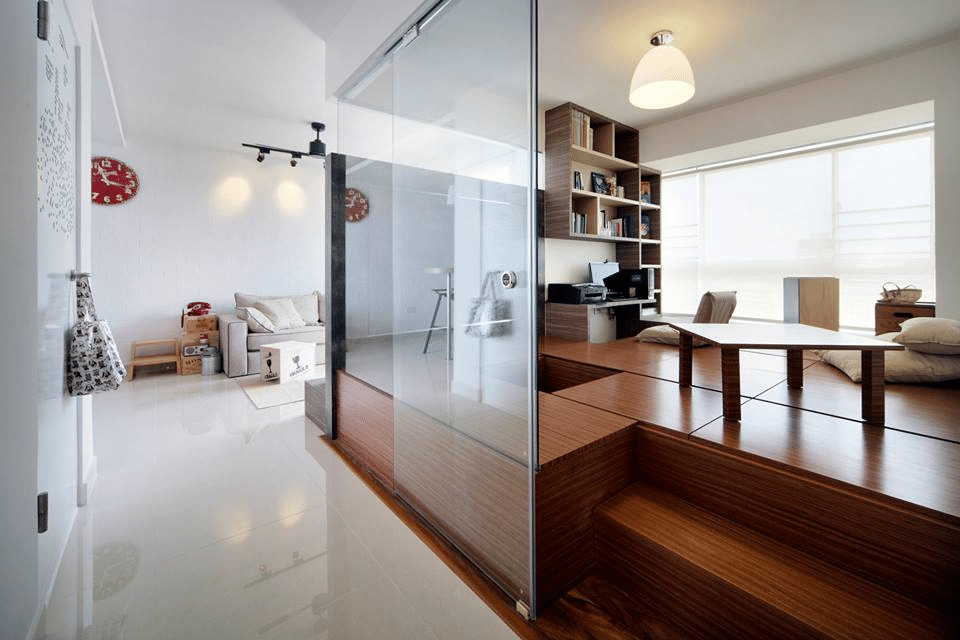 Slatted Wood Windows
If you're into retreat or vacation home designs, slatted wood windows are the way to go. One inexpensive method is to add bamboo shades or white blinds to create the same effect. They diffuse light from entering the room while emanating a relaxing ambient look.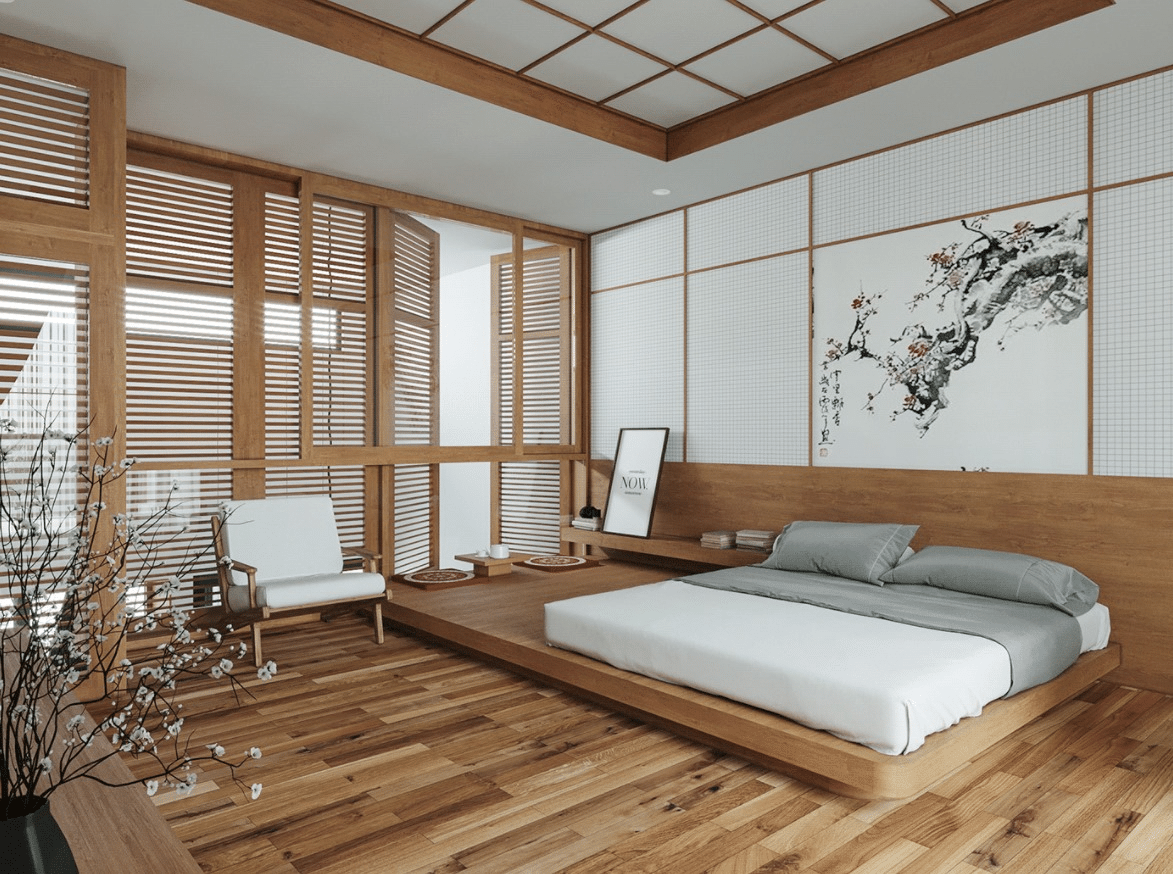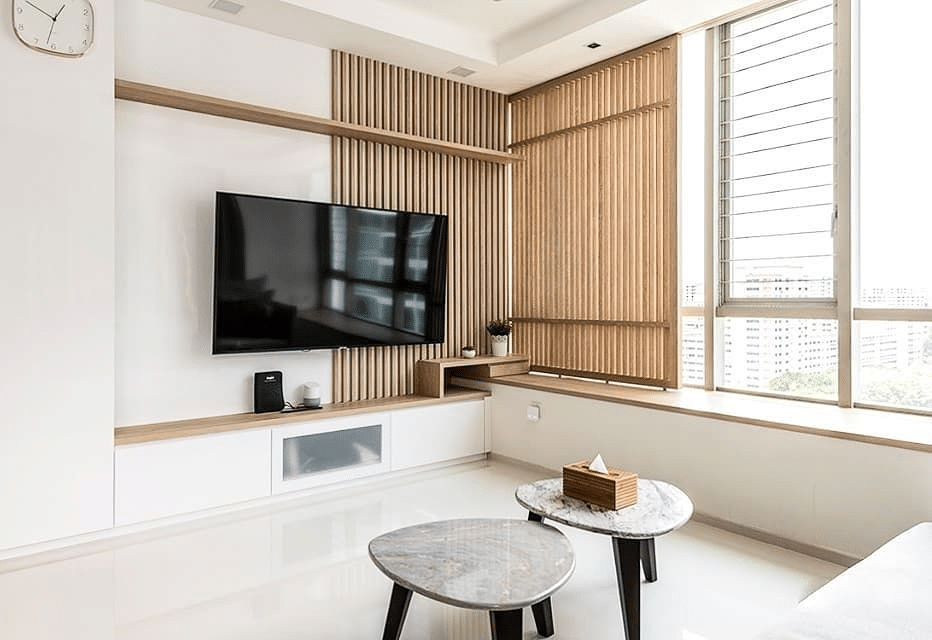 Ample storage to hide clutter
Because seamless storage plays a huge part in muji designing, improve the efficiency of in common spaces by adding neat shelves or built-in
Muji-style storage tries to improve efficiency whether by adding neat shelves, or built-in wooden boxes. The main purpose of this is to have a long-lasting storage solution that is both economical and ecological.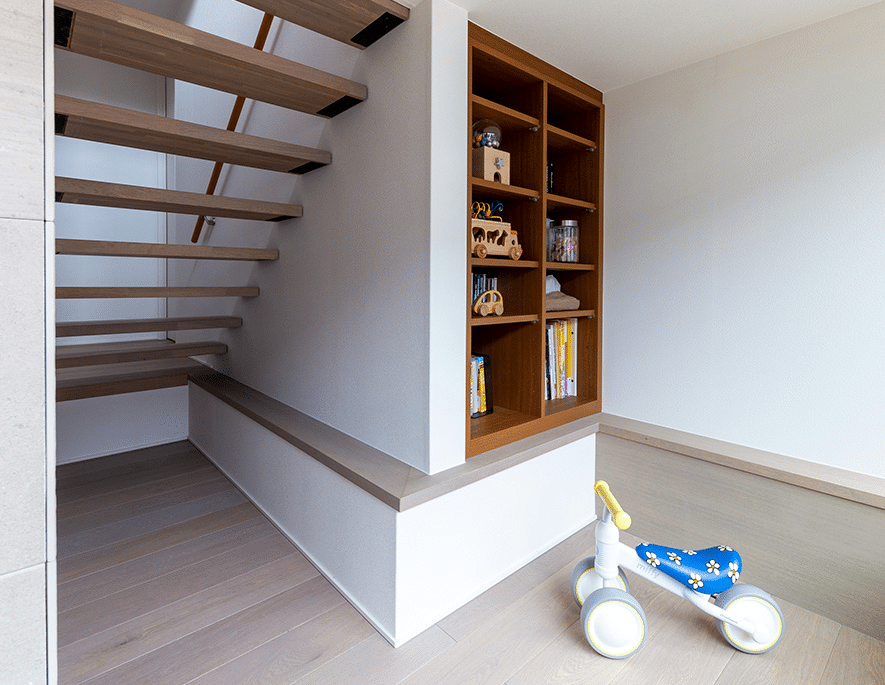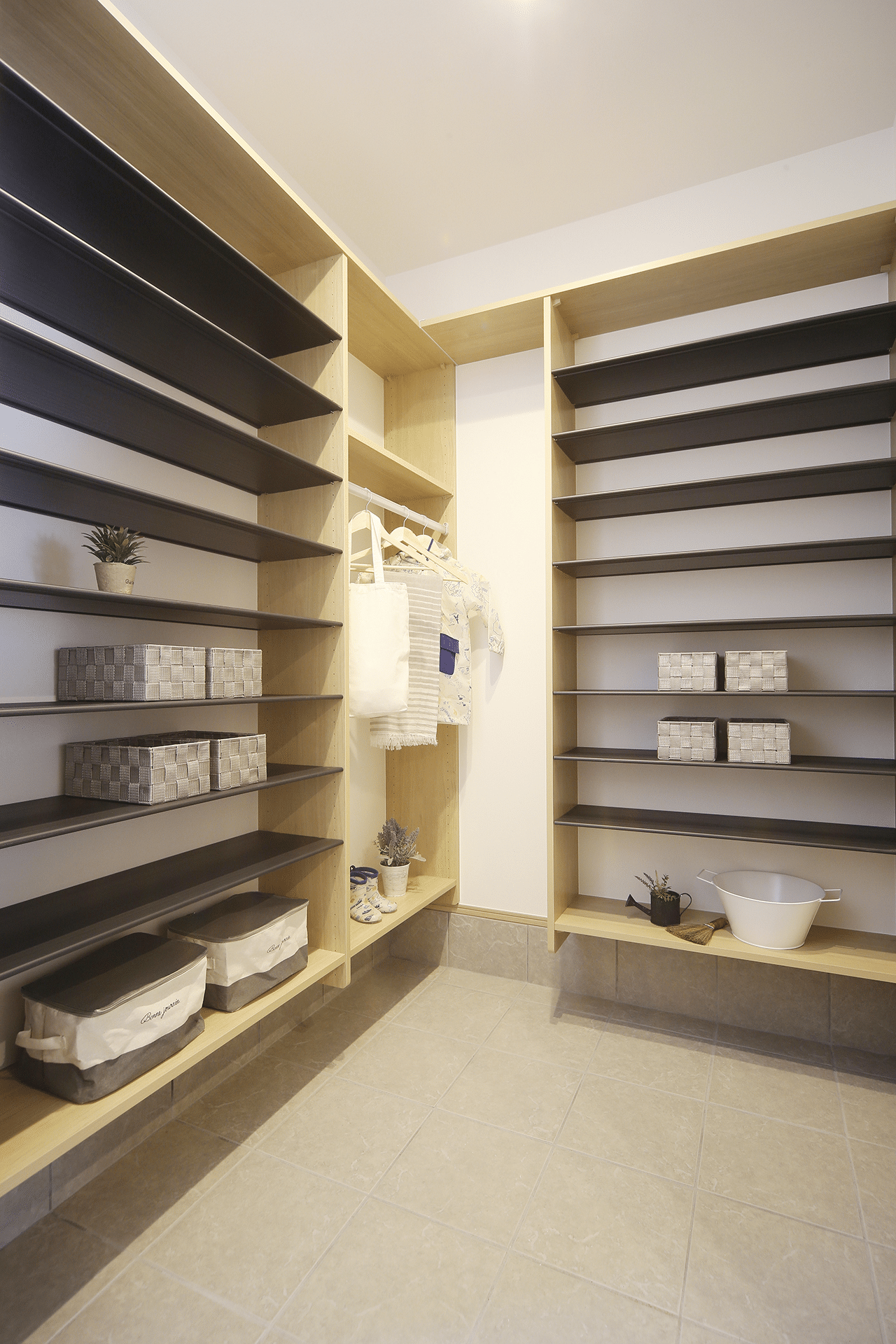 Need interior design?
If muji interior design has spiked your interest, consult with the best interior designers in Malaysia! Recommend.my is host to talented designers who can create your dream home. Submit your details and compare quotations.
Get Free Site-Visit and Consultation