An automatic gate or autogate system is one installed on a gate that allows it to be automatically opened or closed from a short distance. With an autogate system, you can skip the hassle of going out of the car to manually open and close the gate when it is raining or 38°C outside.
Most importantly, you don't have to leave the kids and your belongings in the car unattended to open the gate. Thus, making it a perfect solution for families with young kids, and those who are staying in a neighbourhood area that is not guarded and/or gated.
Autogate is definitely a safer and more convenient solution for landed homeowners for it is no longer considered a luxury, but actually a necessity.
What are the gate designs that are suitable for an autogate system?
As the gates for landed houses vary in size and design, autogate systems are also manufactured to cater to this variety too. For instance, terrace houses usually have 20 to 30 ft openings and typically come with a front gate of approximately the same width.
Semi-detached or bungalow houses, on the other hand, tend to have a much wider opening which allows the gates to come in more variety.
Let's look at what are the types of gates that can be installed with autogate systems that are widely used in Malaysia.
1. Swing gates
Swing gates are the simplest gate design that has two panels of gates with hinges at the side that allows both panels to swing outwards when open. This type of gate is commonly used when the total width of the gate is less than 25 ft. The width of each panel will be half of the total width.
For instance, a house with a 20 ft opening will have two 10 ft width gate panels that will swing open. It will take up around 10 ft of space on the driveway for it to open fully. So be sure to measure carefully because if the space is inadequate, the gate will end up blocking the street in front of the house.
2. Bi-folding gates
Bi-folding gates come in a set of two panels of gates with hinges that hold them together. Each set will fold together towards opposite ends when open, and the space required for the gate to stack is just as per the width of one panel.
As an example, a house with a 20 ft opening will have four panels of a 5 ft gate. When the gate is open, the two pairs will fold towards opposite ends. Since each panel is just 5 ft, this type of gate is a perfect solution for houses with wide openings, but limited space for the gate to fully open.
Typically, a bi-folding gate has wheels that glide on a metal track that was embedded on the floor, to open and close smoothly. But recently, there are also bi-folding gates that come with a trackless system which is more advanced and comes with a higher price tag.
3. Sliding gate
A sliding gate is a great option for an opening that has ample space next to it. As the sliding gate moves to the side when open, the space will be the 'hiding spot' for the gate. So, to maximise the opening, it is important to ensure the space is at least of equal width to the width of the gate.
Assuming the width of the gate is 15 ft, the width of the space on the side for the gate to slide should also be 15 ft or more. The system for a sliding gate comes with wheels and a track that ensure the gate slides smoothly and straight. Depending on the house design, the autogate can be set to slide either to the left or to the right.
Can the autogate system be installed on any gate material?
The good news is that an autogate system can be installed on various materials such as aluminium, steel, wrought iron and even wooden gates. So, if you are keen on keeping your existing gate, and wish to install an autogate system, it can be done with just a minor modification made on the gate.
How much does autogate installation cost?
If you are installing an autogate system on an existing gate, you will only need to pay for the device/system and the installation (labour) charges at an average RM1500. (Source: Sifu Steel Work Renovation)
According to one of our pros, Surian Autogates, for a gate size of 20 ft x 5 ft commonly used for terrace houses either swing or bi-fold, OAE 333A autogate system will cost you RM1280. Or you can opt for a slightly cheaper brand, ARMGATE which costs around RM999. With an additional installation charge, expect to pay around RM1500 upon job completion.
For sliding gates, the autogate system by DC MOTO for RM1099 or AA-MATIC (AC MOTOR) for RM1300 is recommended.
As the autogate system however requires electricity for it to function, there must be a power outlet nearby the gate. If there's already one nearby, the installation should be easier. However, should there be no power outlet near the gate yet, you need to hire an electrician to lay down new cables to be used for the autogate system.
What else should homeowners know about autogates?
Now that you are 100% sure that an autogate system will make your life easier, here are some additional details that you should know.
1. Gate remotes
Upon completion of installation and test runs, homeowners will be given 2-4 remotes for the autogate depending on the package. However, if you need more, you can ask the installer to duplicate more remotes at additional charges.
2. Open and close switches
Some new houses already have dedicated wiring for autogate installed by the developer where there is a switch inside the house that can be used to navigate the autogate system. If your house is already equipped with this wiring, remember to inform your autogate installer so they can test run the switch too.
As for houses without wiring for the autogate yet, you can ask the electrician to include the open and close switches as well when they do new wiring for the autogate.
(Read: How Much Do Electrical And Wiring Services Cost In Malaysia?)
Recently completed projects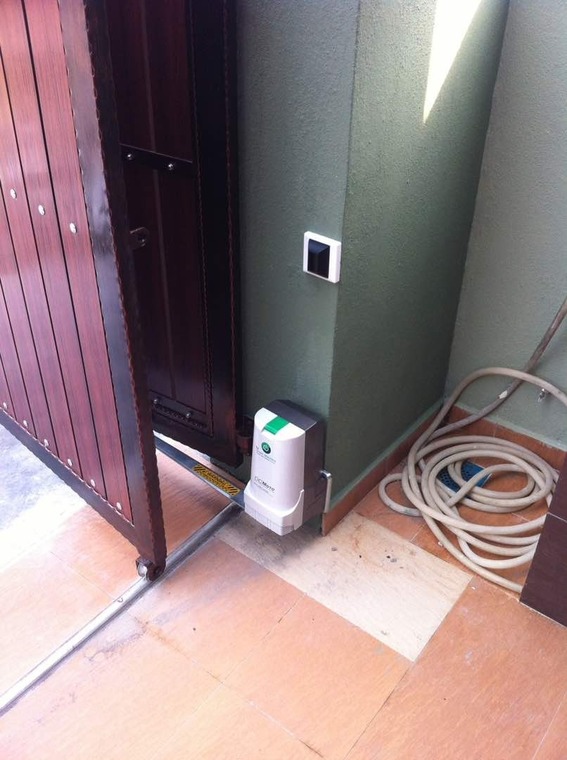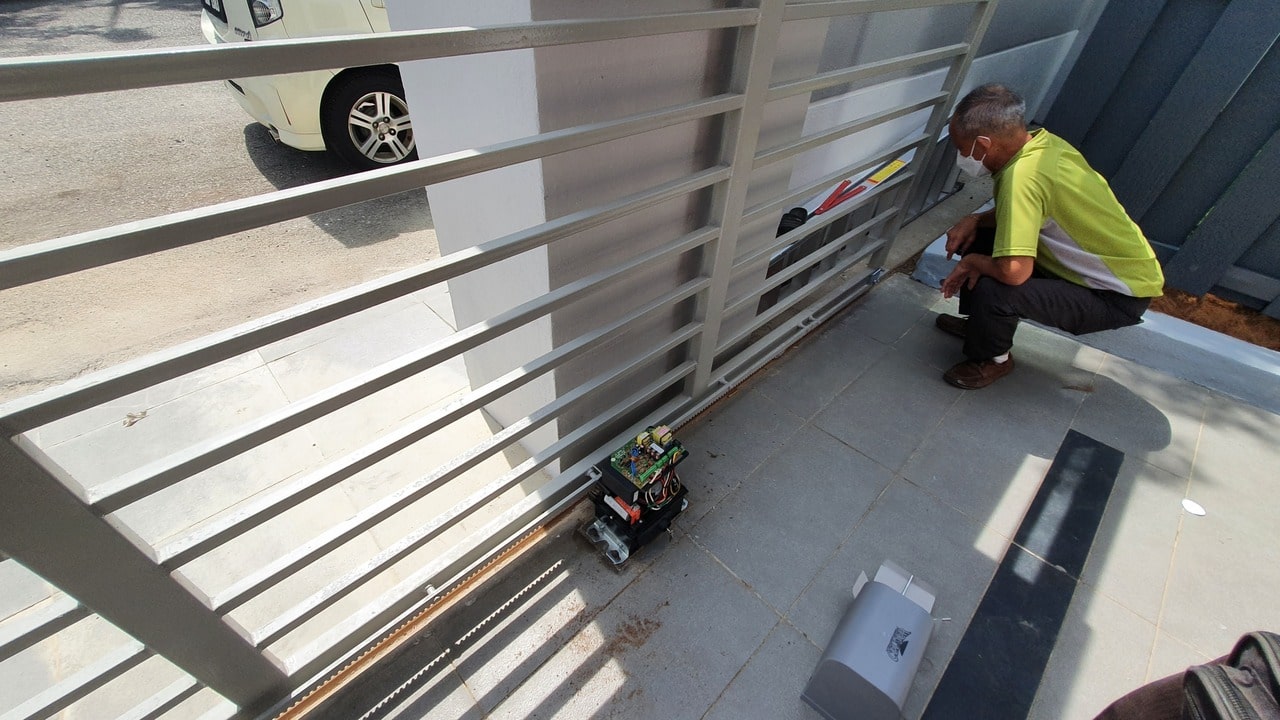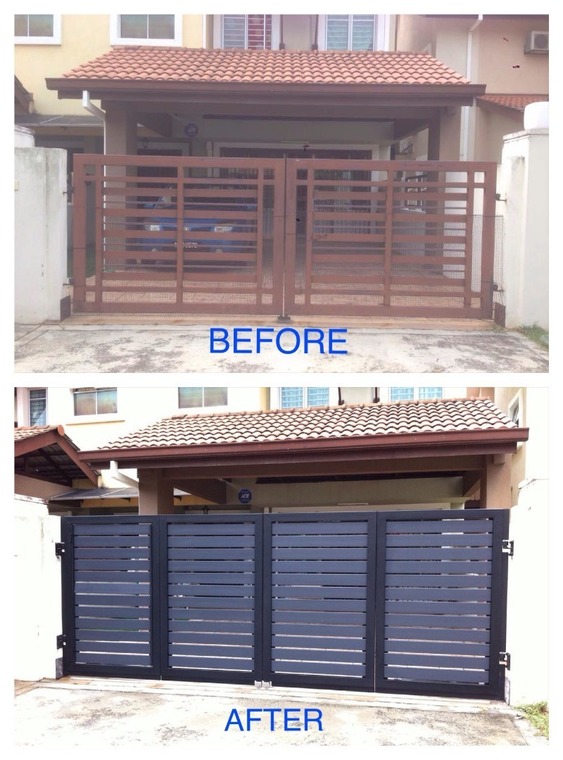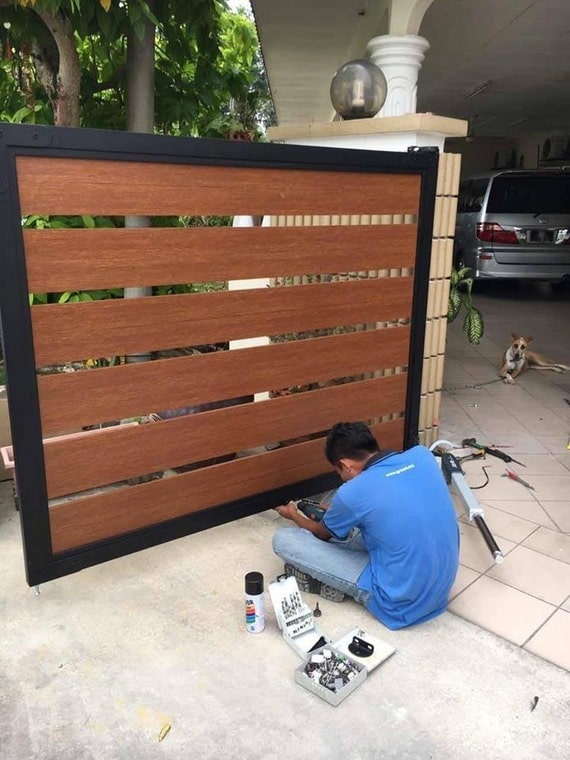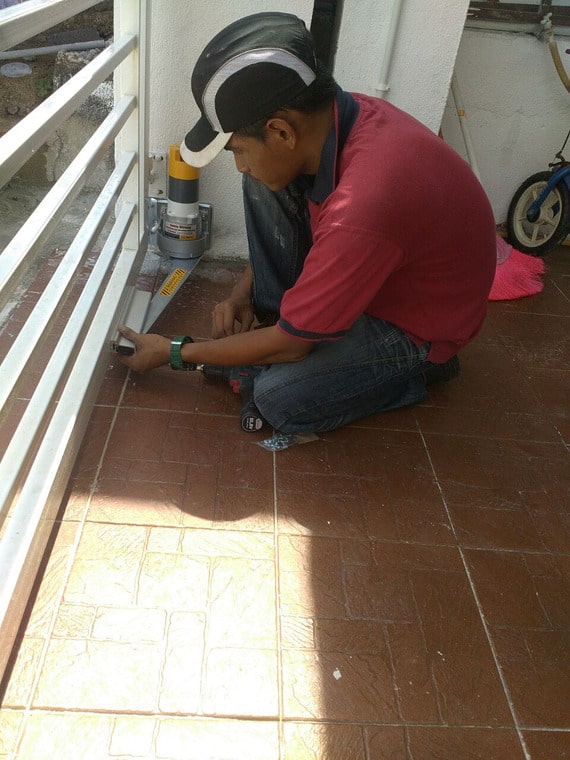 Hire an autogate supplier and installer
Auto-gates could really make your life easier. Submit your requirements and get the estimated quotes for autogate supply-and-install by our verified pros. Get connected with Recommend.my today!