Thinking of adding a bi-fold door to your home design? A bi-fold door is used to separate different areas in the home. It's similar to a sliding door, but has the added advantage of being able to fold up so that the doorway can be opened completely.
Also known as a folding door or accordion door, bi-fold doors let you open up the spaces in your home. For example, you can install a bi-fold door in large doorways from the living room to the outside balcony/patio, or have one to partition the dining and the kitchen. They can be made from wood, laminate or aluminium frame, with glass panels to allow for maximum light.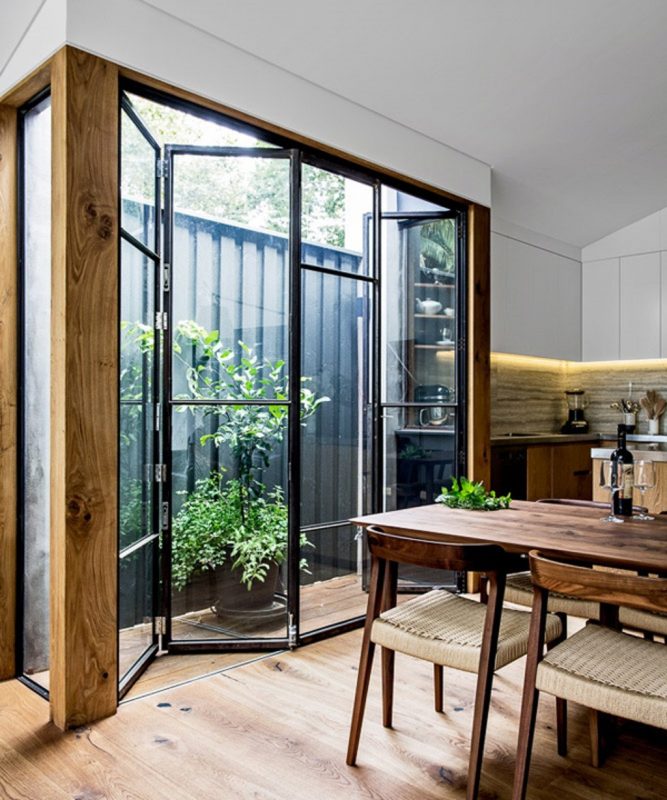 Bi-fold doors can be used in place of regular doorways, too. For example, they can be used as a bathroom or closet door where there is less space for a regular door that fully swings open. These are normally made from plastics for better water resistance.
Here are the most common areas where you can install a bi-fold door design to upgrade your home.
At the balcony or patio
Bi-fold glass doors are a great way to bring the outdoors inside. It allows lots of natural light to stream in, and really opens up the space for entertaining.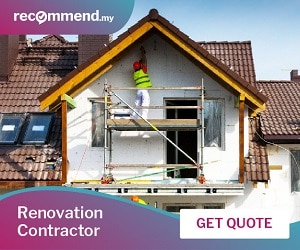 Many homeowners with patios like to switch to bi-fold doors in place of the sliding door. It looks great for corner terrace houses, bungalows or semi-ds. You get a large doorway so people can move in and out, and when fully open, it brightens up the inside of your home in the daytime.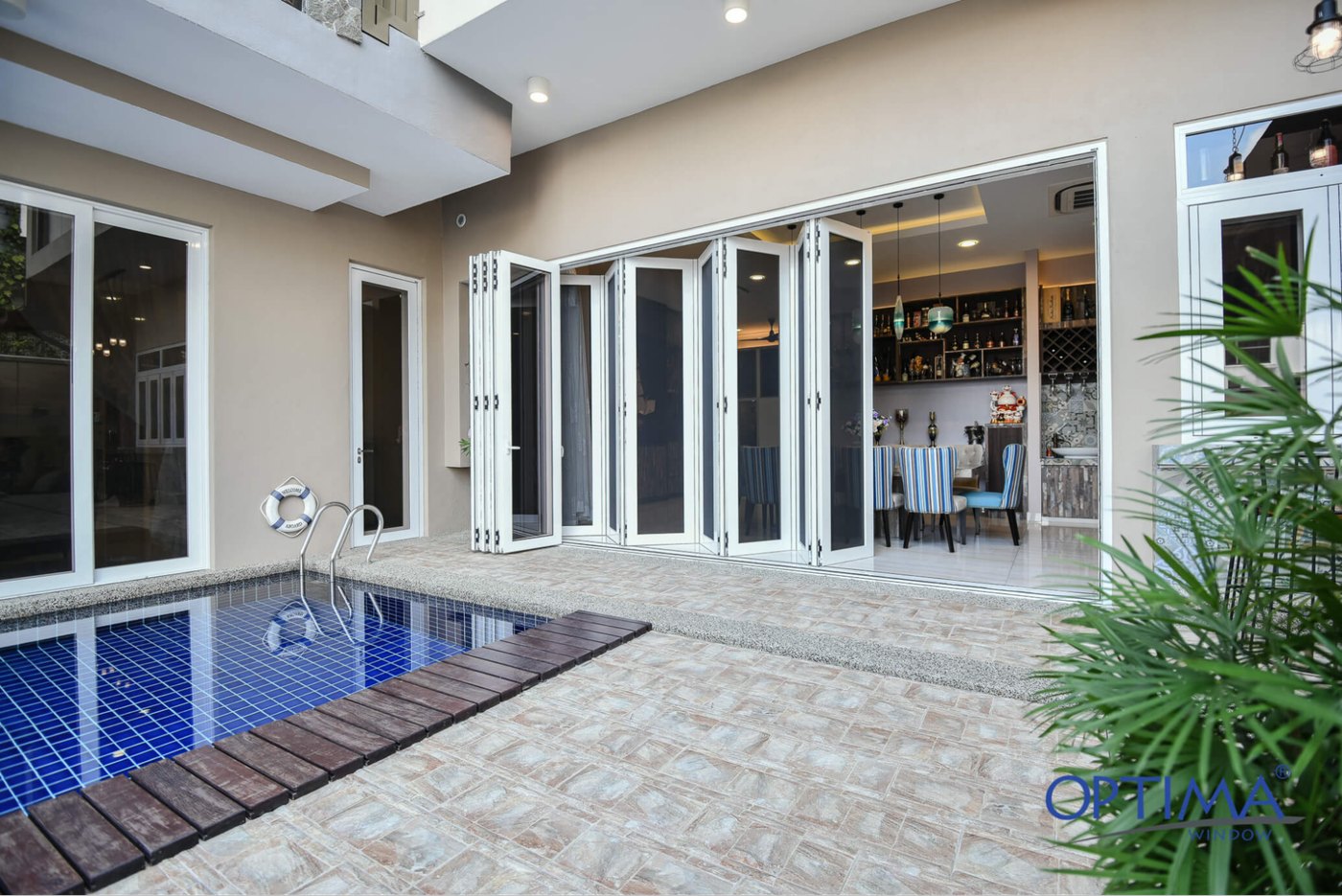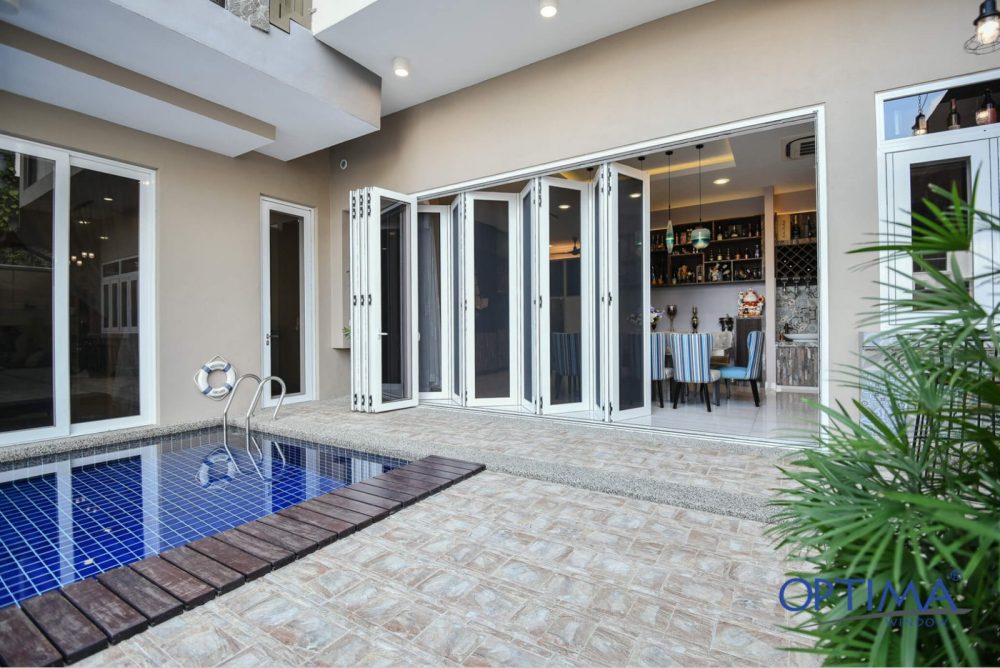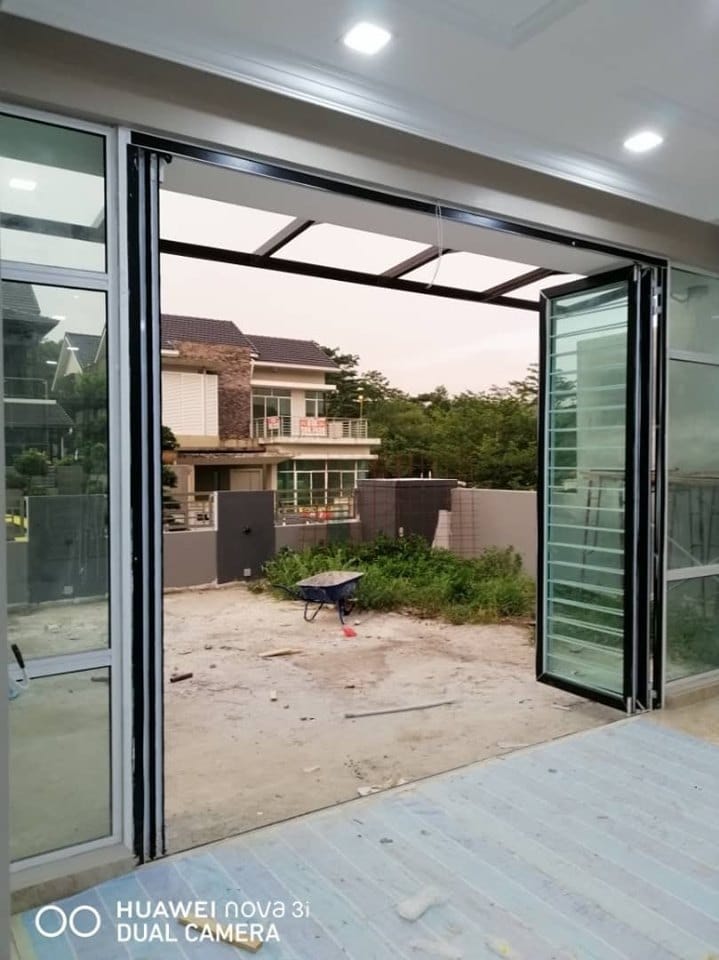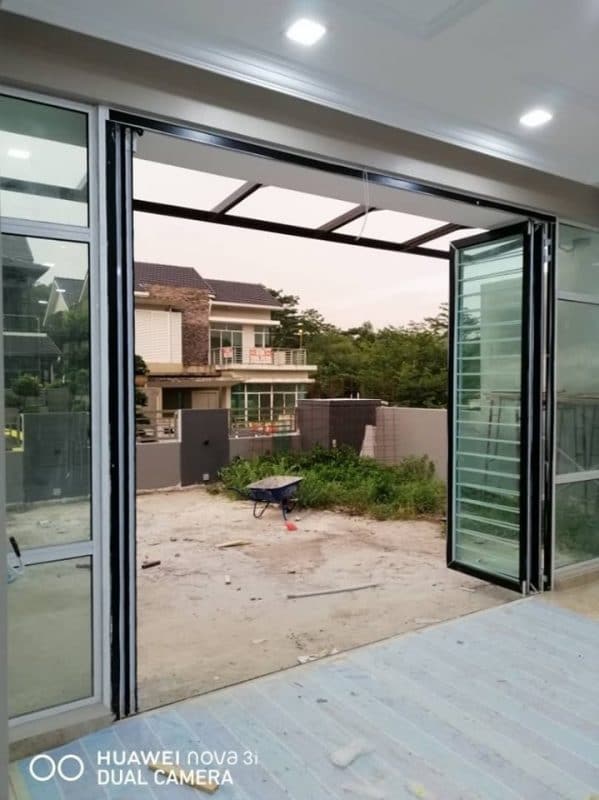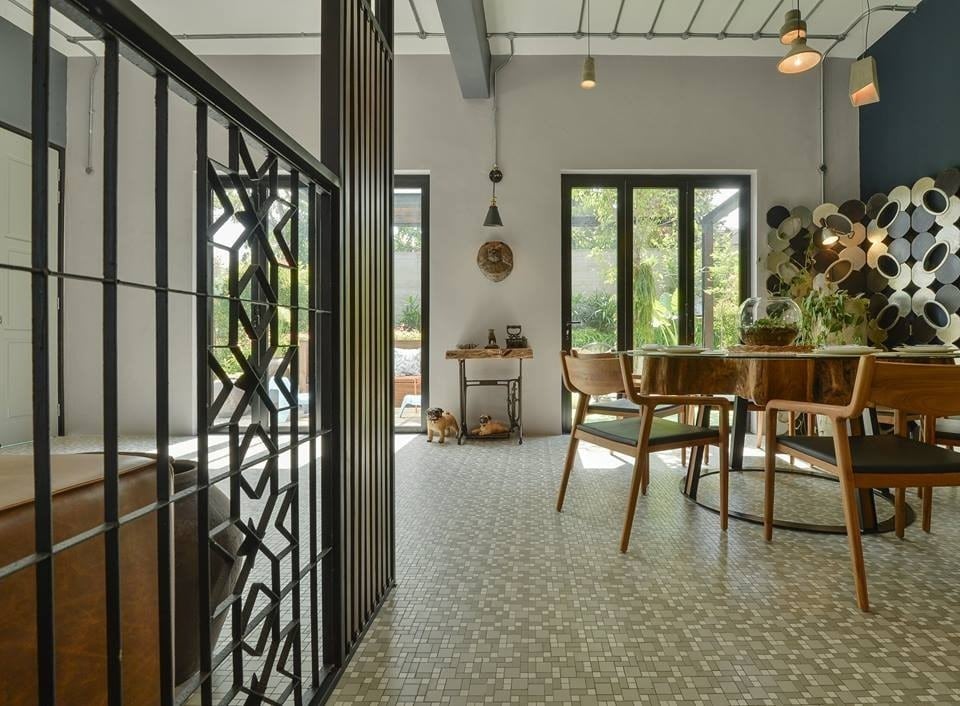 For high-rise condos or apartments, you can also install a glass bi-fold door at the balcony entrance. It adds a sophisticated touch and combines the balcony with the living room, making your space so much bigger.
As a room partition
With or without glass, the bi-fold doors add as a great partition for any part of the house.
Homeowners can create their own study area, a mahjong room, or kids play room using a bi-fold door design.
Since bi-fold doors fold up flat against the wall, you can open them up completely to create a seamless combined space. One thing you need to be aware of; you will need some extra space at the front and back of the doors when they are being folded up. So, you can't put your furniture against it, unlike a sliding door.
It's a great way to get the best of a flexible space vs privacy, as you can expand the panels as much as you wish.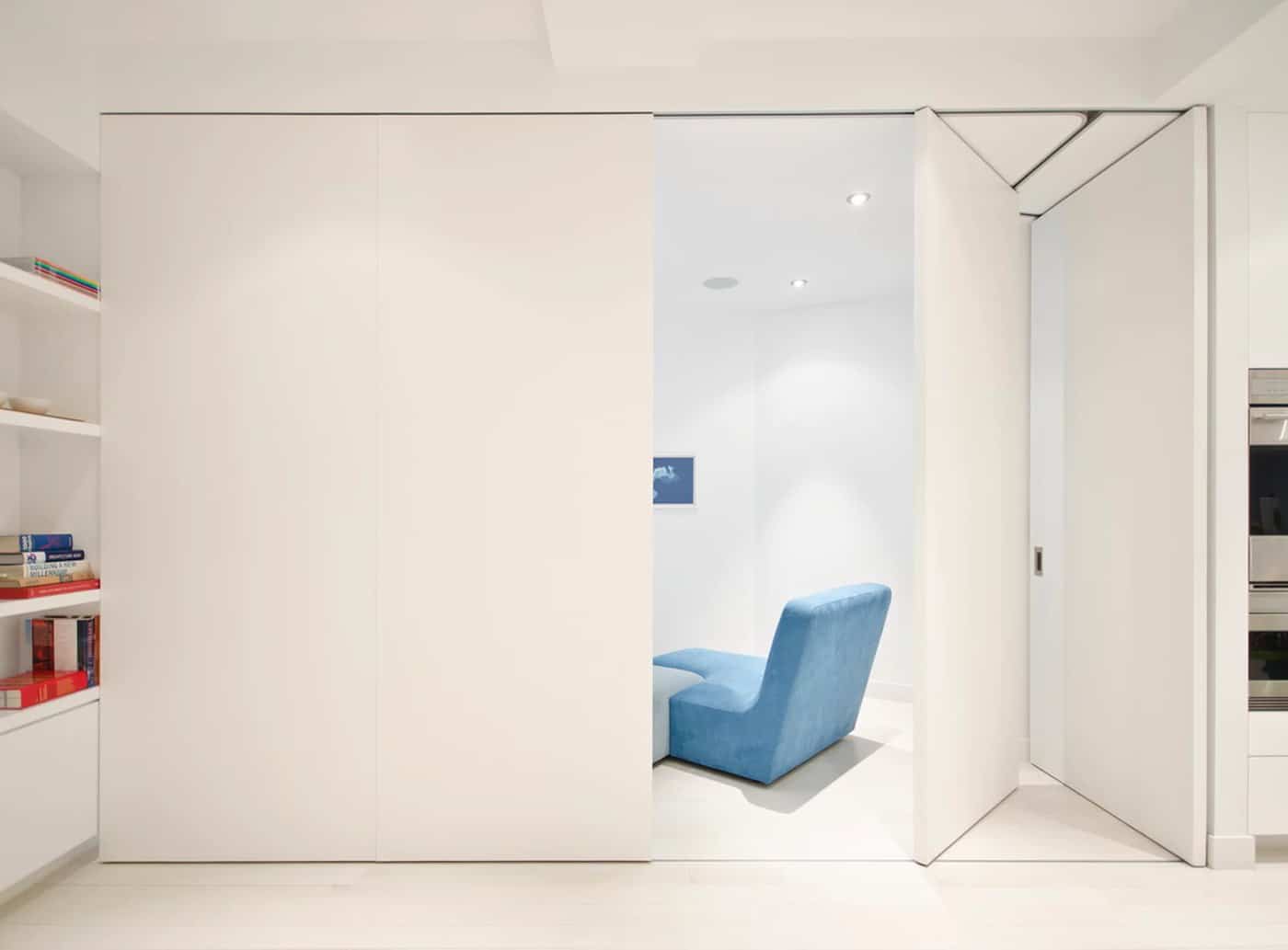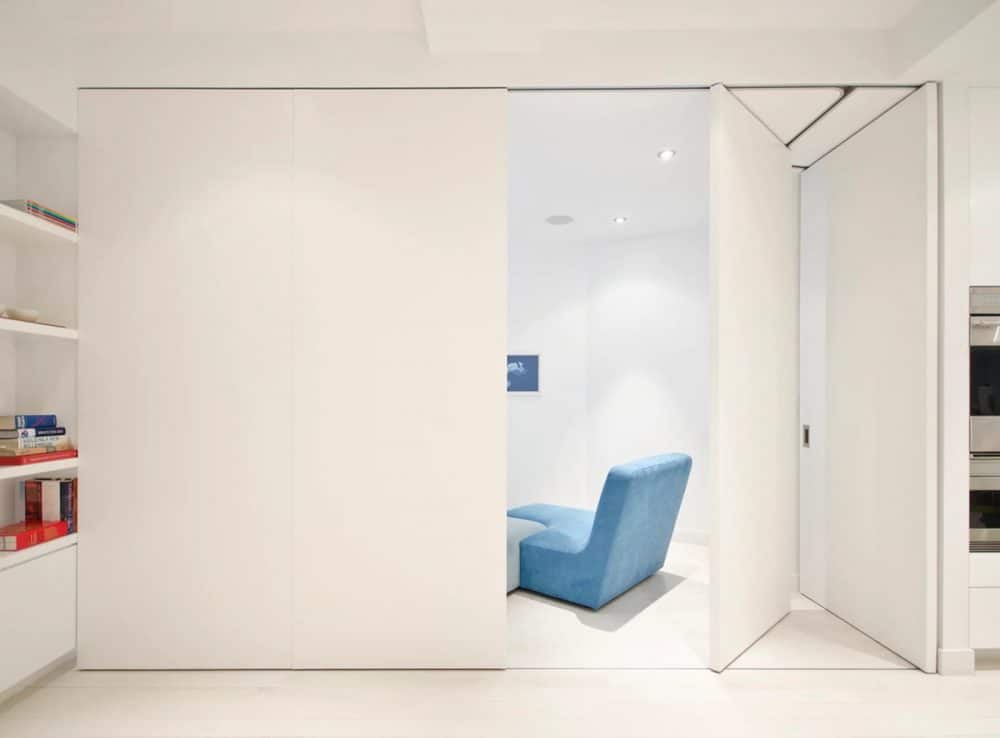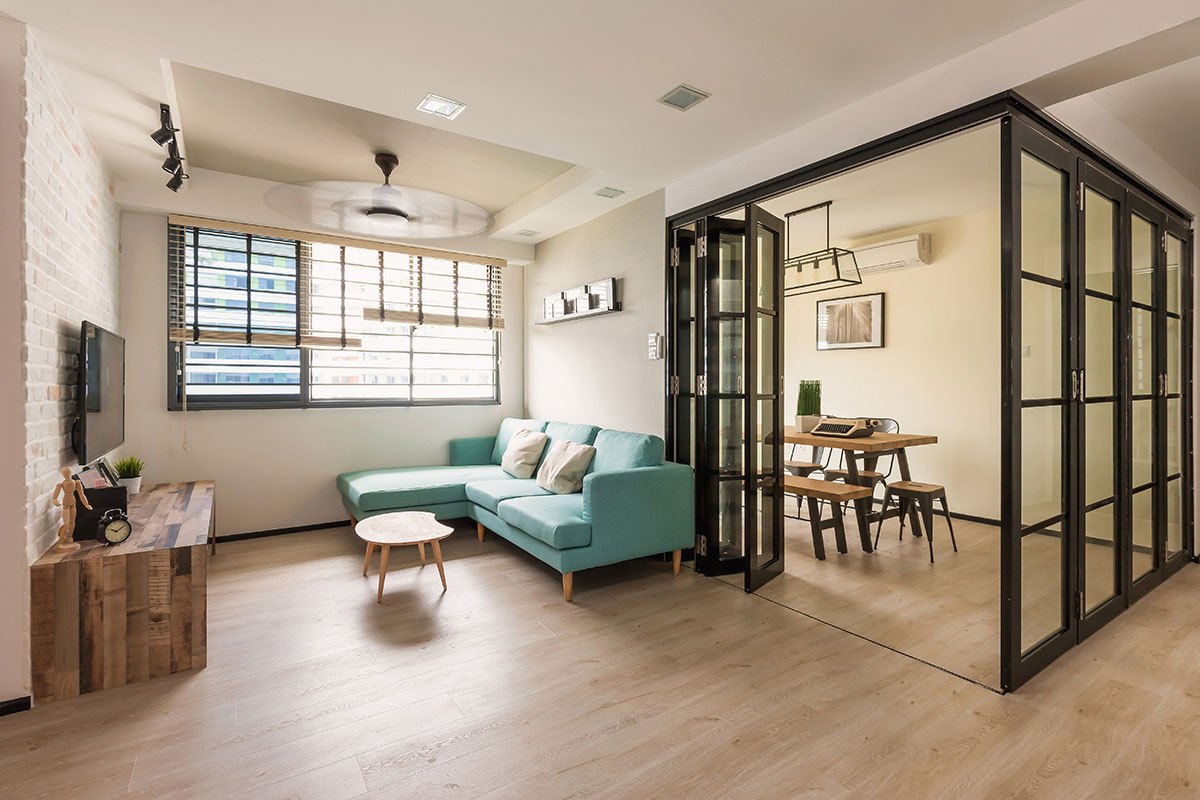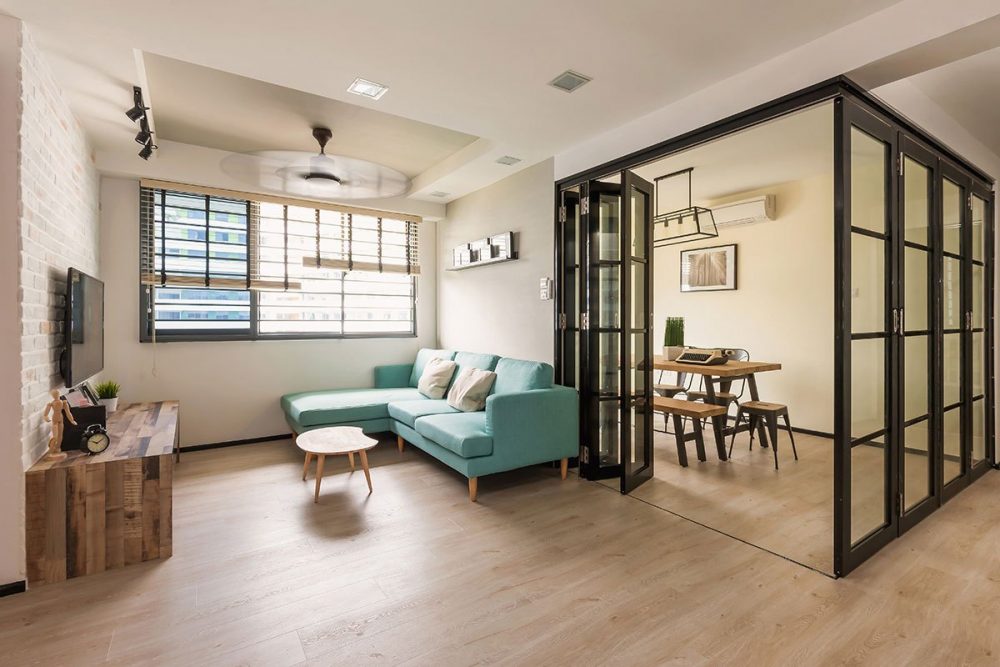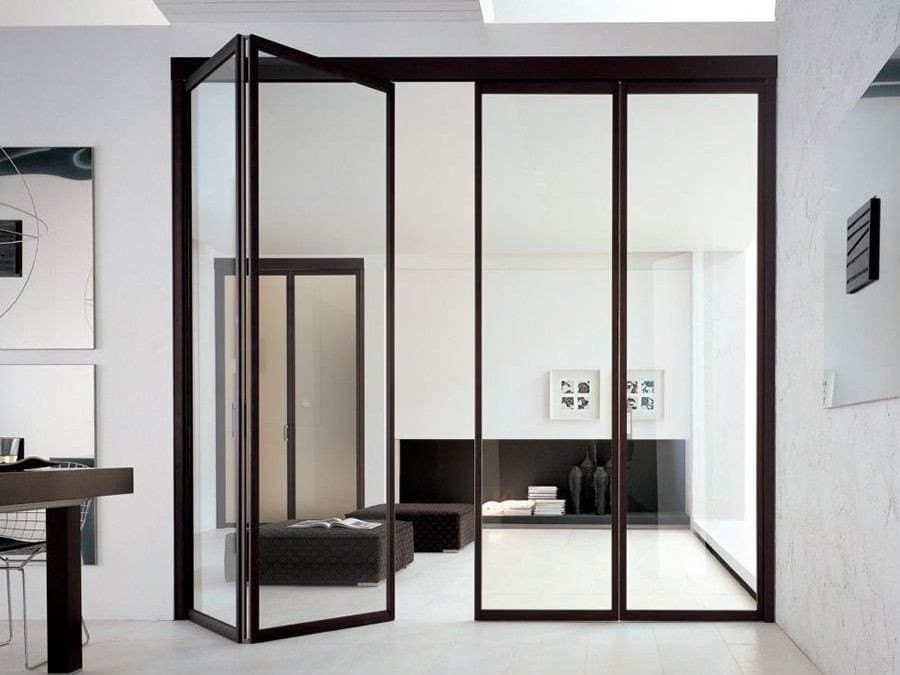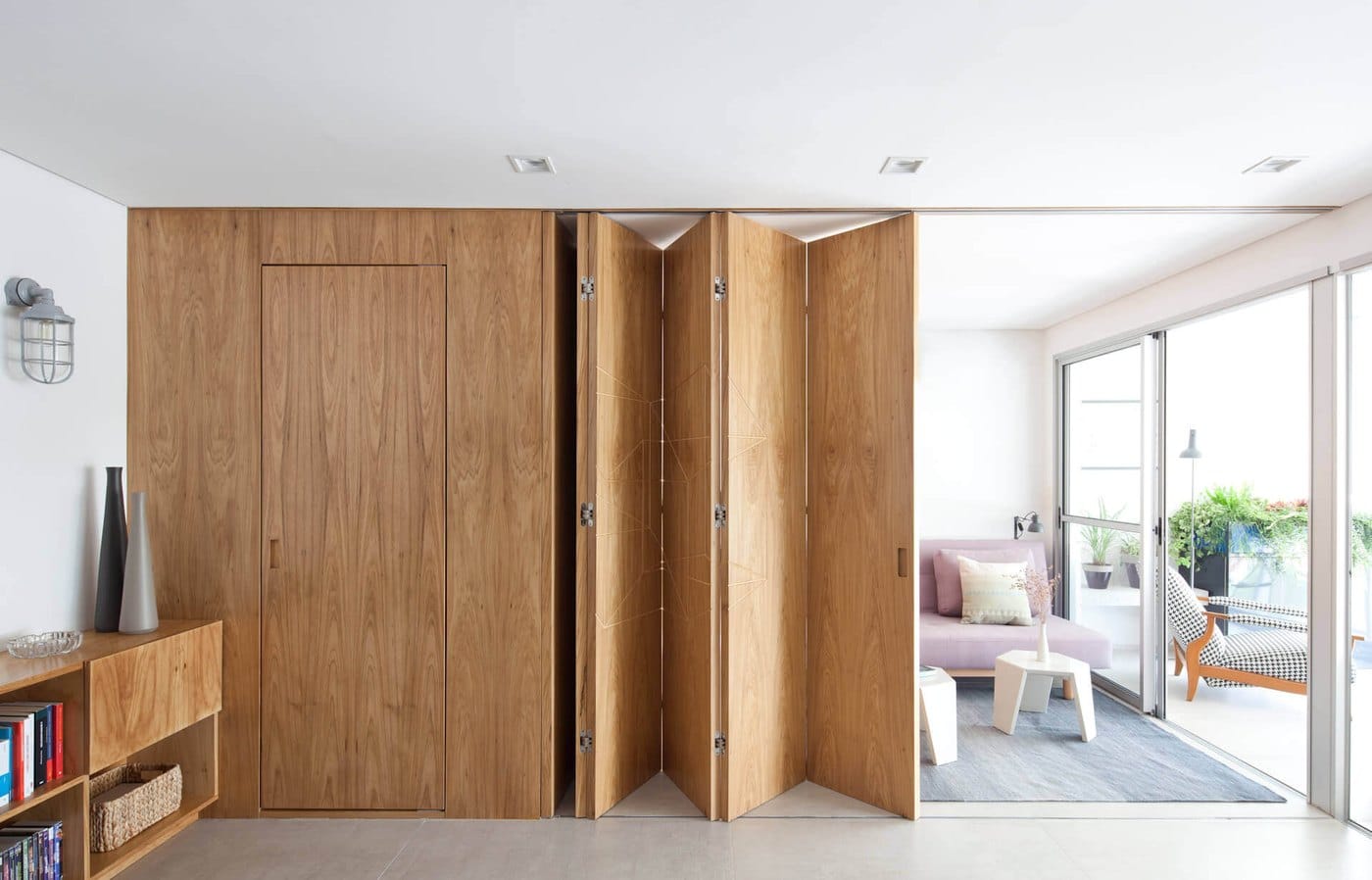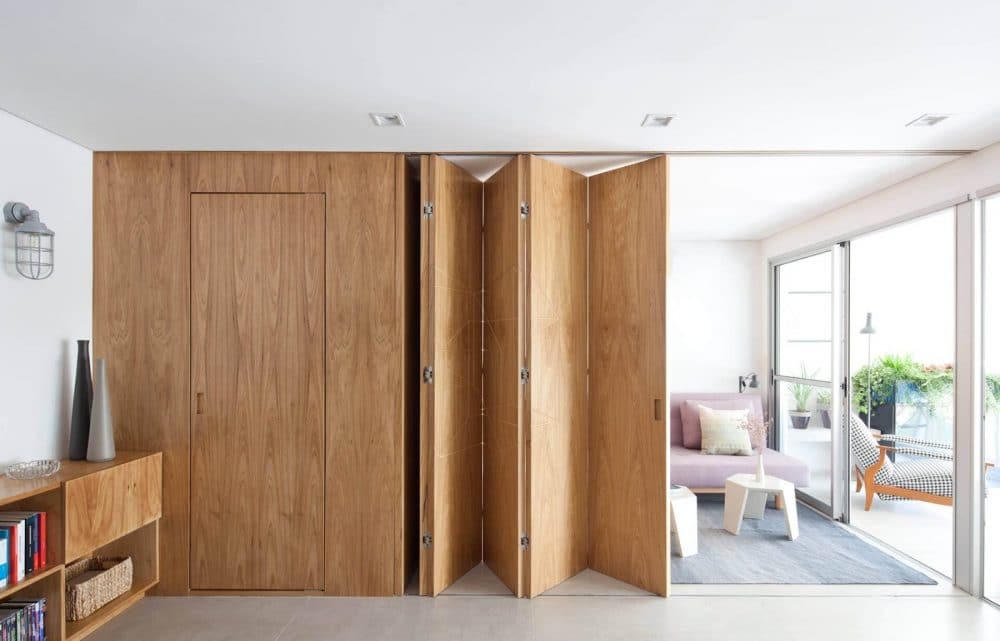 At the kitchen
While many people love the look of an open kitchen, they worry about the cooking smells getting into the sofa and curtains. To solve this, the kitchen, dining room and living room can be separated with a sliding door or bi-fold door.
It can act as a great flexible partition between dry kitchen and wet kitchen, or kitchen and dining area, depending on your interior design.
Its primary usage is to keep fumes and unpleasant odours from spreading to the other rooms. Incorporating it into your design can allow you and your guests to enjoy maximum comfort.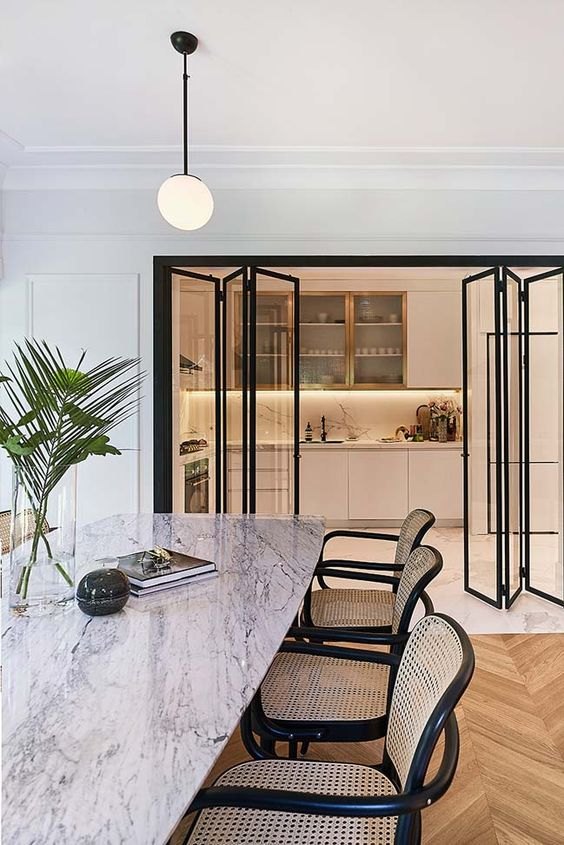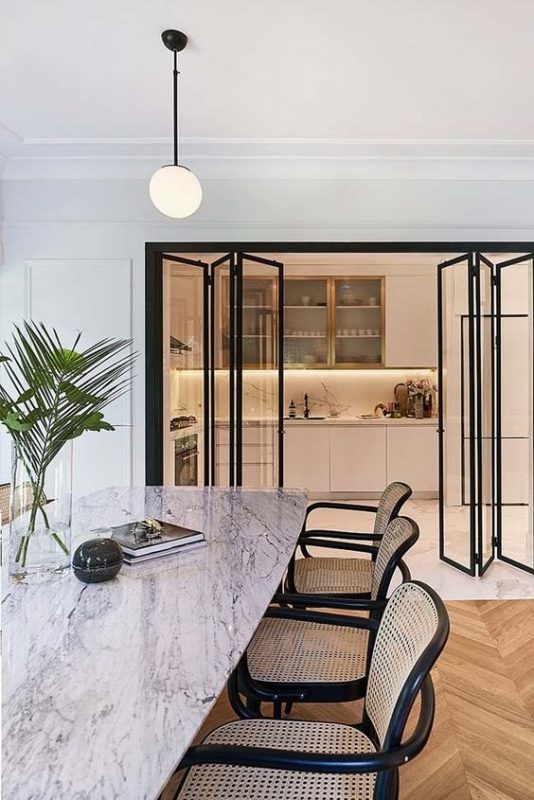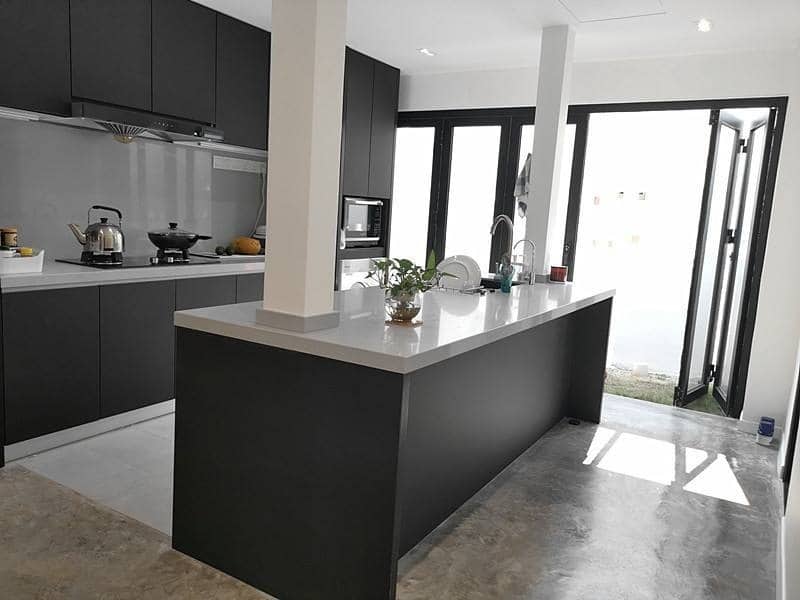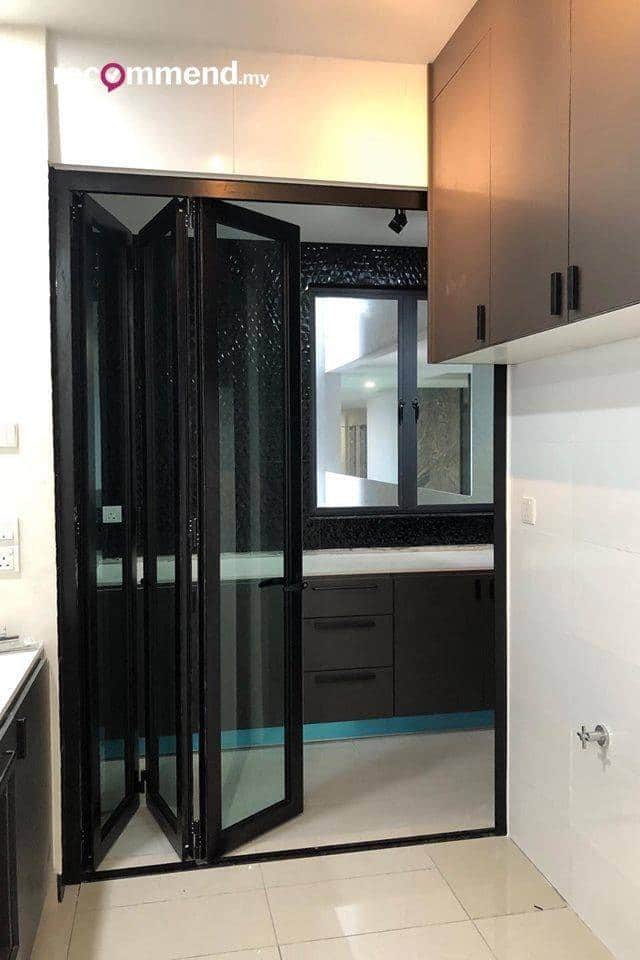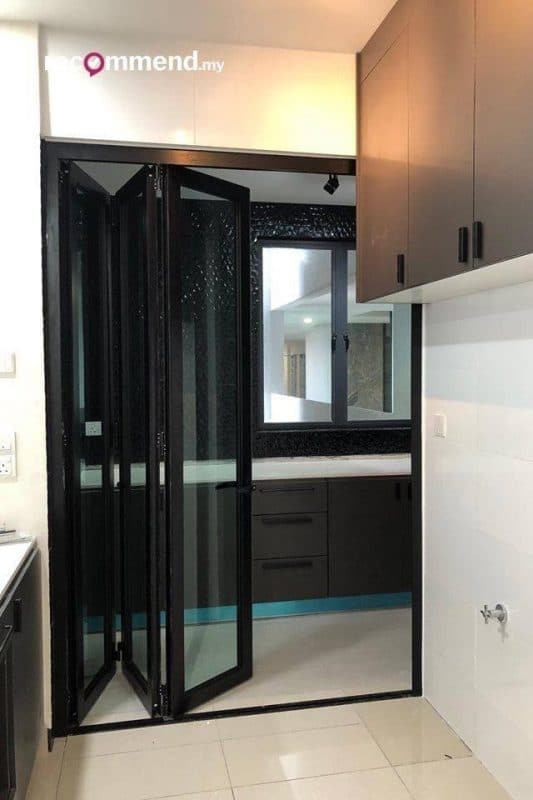 At the bathroom
In a smaller home, the bathroom doors are usually not as wide as the other doors in the house. And, if you have a regular bathroom door that swings inwards, it can make it difficult to get in and out.
To solve this, many homes like to install folding doors for the toilet area. This is also known as an accordion door or concertina door.
You might think that a folding door will make your bathroom feel like a shopping centre fitting room, but with the right door design, it can actually make the space even more stylish.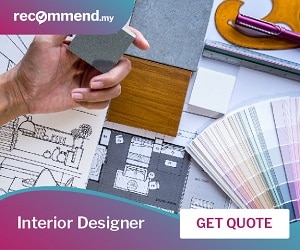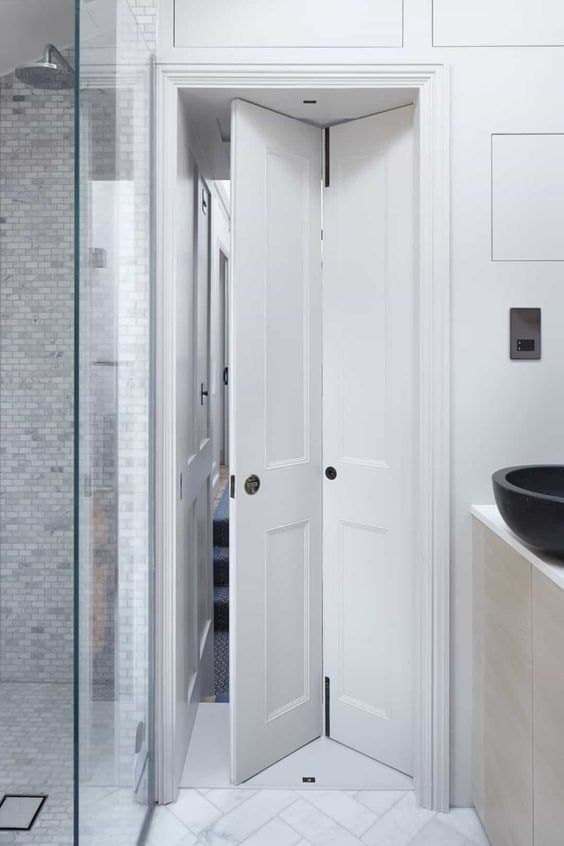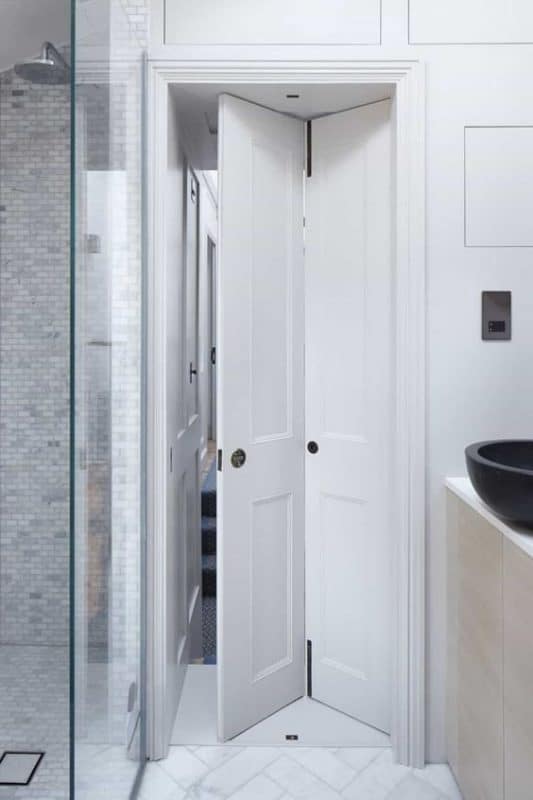 As a cabinet or wardrobe door
Bi-fold doors are great for cabinets, too. They don't take as much room when swinging open, so you won't hit your head (in the case of a wall cabinet). You can also consider installing a bi-fold cabinet door that opens upwards instead of to the side.
In the bedroom, bi-fold doors can be used as the wardrobe door. The most common is a wooden bi-fold door, or wood laminate. In the bedrooms, these provide a warm and natural tone, while being space-saving.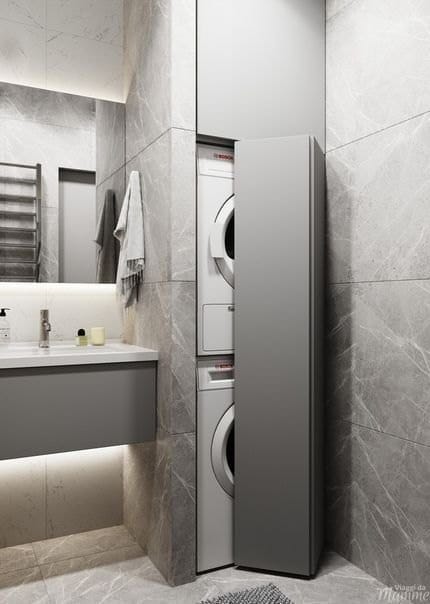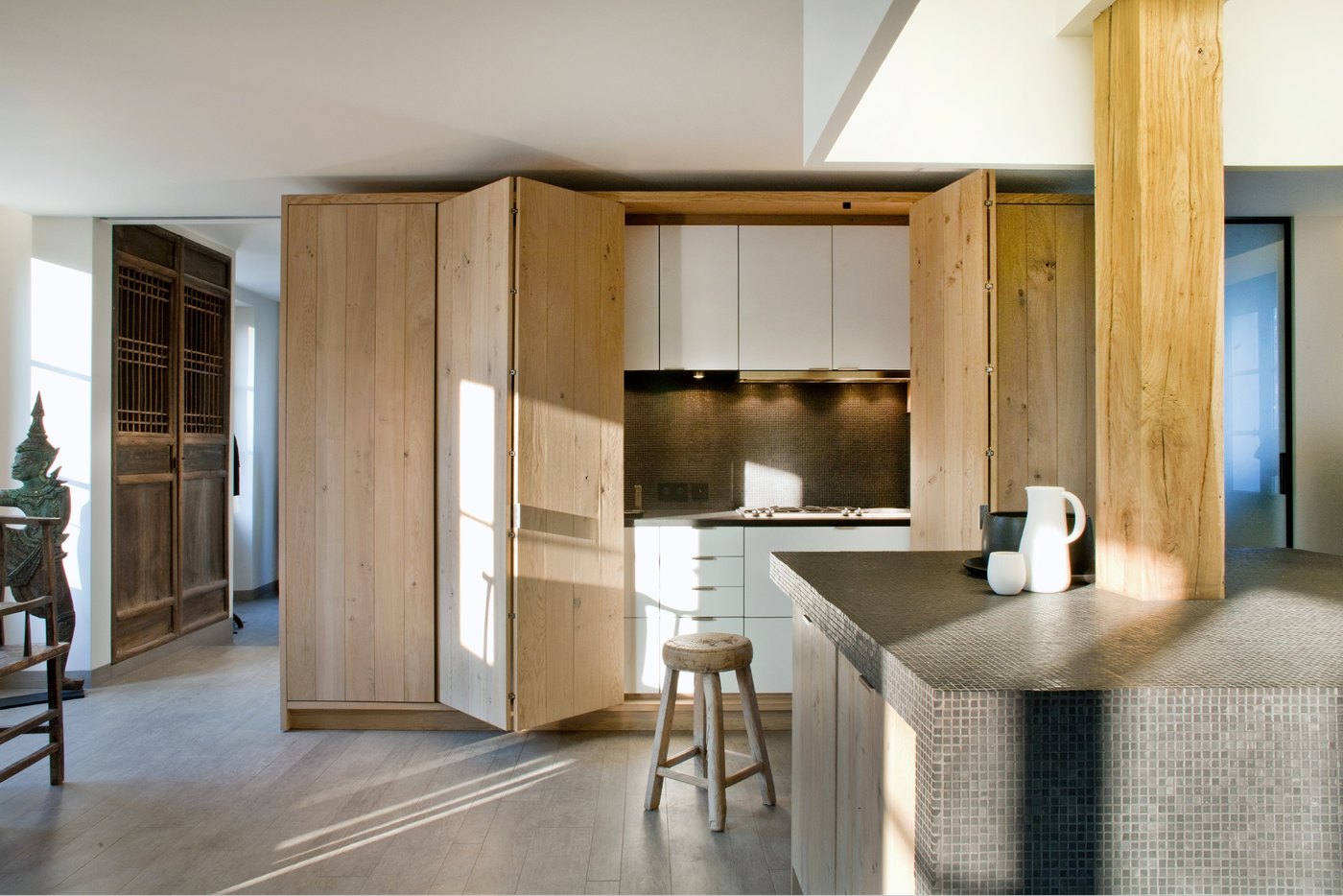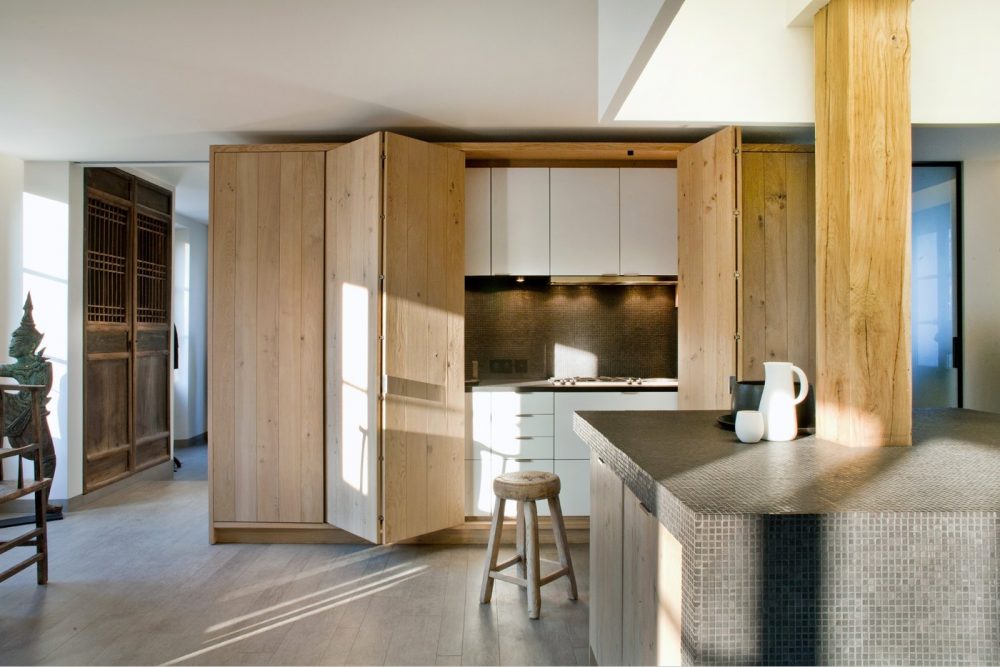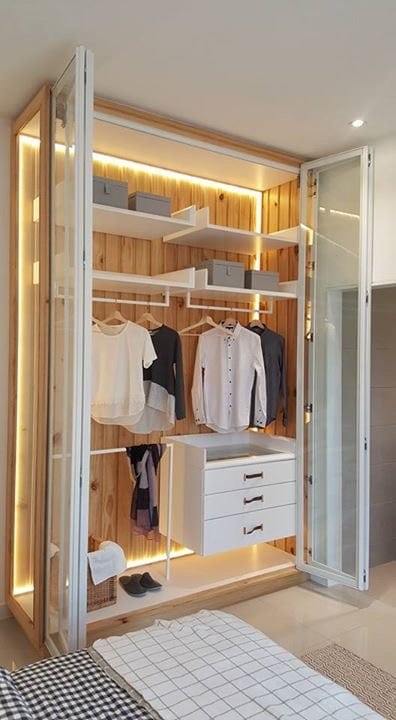 Pros and cons of bi-fold doors
Bi-fold doors have many similarities with sliding doors. For example, both need a sliding track and the top and bottom of the door. The bottom track can be uncomfortable to step on, and dust, debris and water can get trapped in it.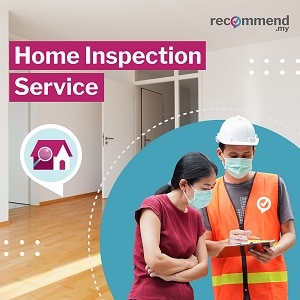 But, bi-fold doors have unique advantages, such as:
can be folded flat up against the wall
allows the doorway to be opened up to maximum width, unlike a sliding door which will always have one panel remaining
just as secure as a regular sliding door
disappears when fully opened, so you get a full view of the other side
Some disadvantages include:
it takes more time to fully open and close
needs some space clearance when folding (a sliding door needs none)
If the doorway is large, you need more panels compared to a sliding door. And since each panel needs a frame, it may look more "grid-like" or obstruct the view when the door is closed
We hope we have given you a good sense on whether you need bi-fold doors in your interior design. Not only do they increase the overall attractiveness of your interior, they also do an excellent job in maximising its functionality.
Talk to our interior designers at Recommend.my who will plan your home for you.