Turn seven standard IKEA cabinets into a fantastic platform bed with loads of storage. There's even a crawlspace underneath!
In this video circulating online, a man does an IKEA hack to create a platform bed, complete with secret room.
If you want to do the same thing in Malaysia, here's how much it will cost.
Hack your IKEA, Malaysian style
The famous Scandinavian furniture brand, IKEA has always been Malaysia's favourite furniture store. The reasonable prices, easy-to-assemble and practical and cool designs, are among the key factors for its renowned reputation all over the world.
Due to its modular features, there are lots of groups dedicated to IKEA modifications, such as IKEAHackers (run by Ipoh-born Jules). She took it upon herself to curate great IKEA hacks from around the world, and this platform bed has become one of the popular stories floating around.
The 7 Cabinet Platform Bed – Cost Breakdown
We did some quick research to find out how much it would cost to replicate the same bed in Malaysia.
After studying the latest 2016 IKEA Malaysia catalogue, here are the list of the similar kitchen cabinets that could be used for this home improvement project that are available for the Malaysian market.
4 units of METOD wall cabinet 60cm x 37cm x 80cm @ RM210 each:
1 unit of METOD wall cabinet 40cm x 37cm x 80cm @ RM175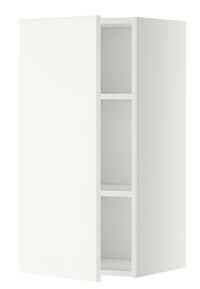 1 unit of METOD wall cabinet 40cm x 37cm x 60cm @ RM160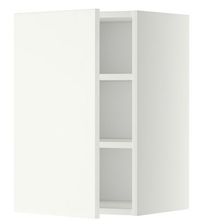 1 unit of TUTEMO open cabinet 40cm x 37cm x 40cm @ RM110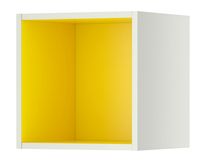 Total spend at IKEA: RM1285
Next, you will need to gather some extra raw materials for the platform bed. The main ingredients are 2" x 4" (50mm x 100mm) wooden beams for the main support structure, and 1" x 4" (25mm x 100mm) planks for the bed slats.
For the 2" x 4" beams, you will need two lengths of about 8" each. And for the 1" x 4" planks, you will need about 12 pieces of 6" length each.
Blogger Hafidz wrote a post about the prices of wooden posts in 2012, so using those numbers, we estimate that you will need to spend about RM250 for the wood.
Total cost of all raw materials: RM1535 (and your time)
Besides the raw materials, you will need wood cutting tools, an electric drill, screws of various sizes, wood clamps to hold the cabinets together for drilling, measuring tape and level, wood glue, door knobs, wood paneling, and non-slip rug for the steps.
Too difficult?
If you have limited experience and tools for a DIY home improvement projects, you can always hire a professional to do the work for you instead!
You can either get someone to build the entire platform bed from scratch, or get the IKEA cabinets, and ask them to take it from there.
A highly experienced contractor would not only realise your ideas, they might also be able to improve on it.
Hire someone to build this bed for you

Recommend.my will help you hire a professional to build your customised bed or cabinet in just 3 steps!
Step 1: Share the details of your project with us. The more details, the better!
Step 2: Get responses and cost estimates within a few hours.
Step 3: Pick the best based on reviews, portfolio and price!
Compare free quotes at Recommend.my
Cover image from Chris Heider's video on YouTube