Nobody wants a surprise jump in their monthly electricity bill, and not knowing how it got there.
The good news is; there are many ways to save electricity in your home. Here are some examples.

In order to make your home more energy-efficient, you need to reduce the amount of time that your appliances are switched on. When we made a list of things that stay switched on the longest (and consume significant amounts of electricity), we got something like this:
Refrigerator (24 hours)
Lights (all day)
Air-conditioning (all night)
Fans (all day)
Computers (usually all day, but many home owners also like to leave their machines switched on 24 hours a day)
TV (a few hours a day)
Game console (a few hours)
Washing machine (two hours a day)
You can't switch off your refrigerator, so you need to turn your attention to the other items.
Sometimes it's not enough to keep reminding yourself to switch these items off. It may be easier to make some design changes to your household to make energy-savings an automated process.
Here are some simple steps to get you started:
1. Bring in more natural light during the day.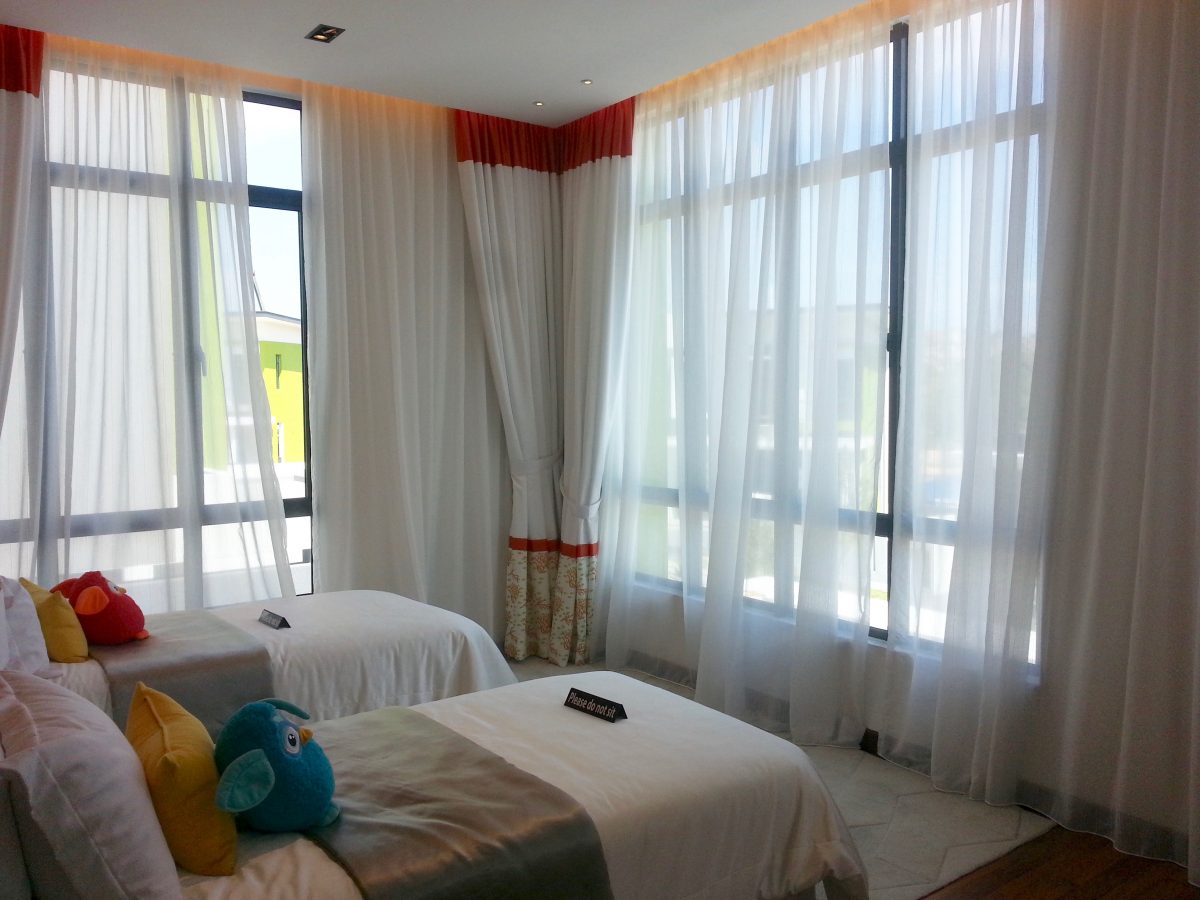 Instead of closing the curtains and switching on the lights during the day, why not make use of natural daylight? Open your windows and curtains and flood your room with light.
If glare is a problem, ask a curtain specialist to install day or sheer curtains. Day curtains also provide added privacy.
If you are working in the room and you HAVE to draw the curtains and use indoor lights, switch to task lighting instead of ambient lighting. In other words, don't try and light up the entire room with a large 24W ceiling light, because that consumes more power. Instead, get an LED desk lamp that only consumes 7W.
2. In the daytime, open your windows and use fans instead of aircon
Unless we're in haze season, you should open up your windows and ventilate your room instead of using an aircon. If you are the only person in the room, avoid using the aircon and point a single fan directly at yourself. That may work just as well.
There are several ways to design a house to stay cool without air-conditioning, but the simplest would be to install a ceiling fan or add a wall-mounted fan to have air circulate around the room. It won't take long for you to adjust to stay cool with a gentle breeze.
3. Switch to energy-efficient lights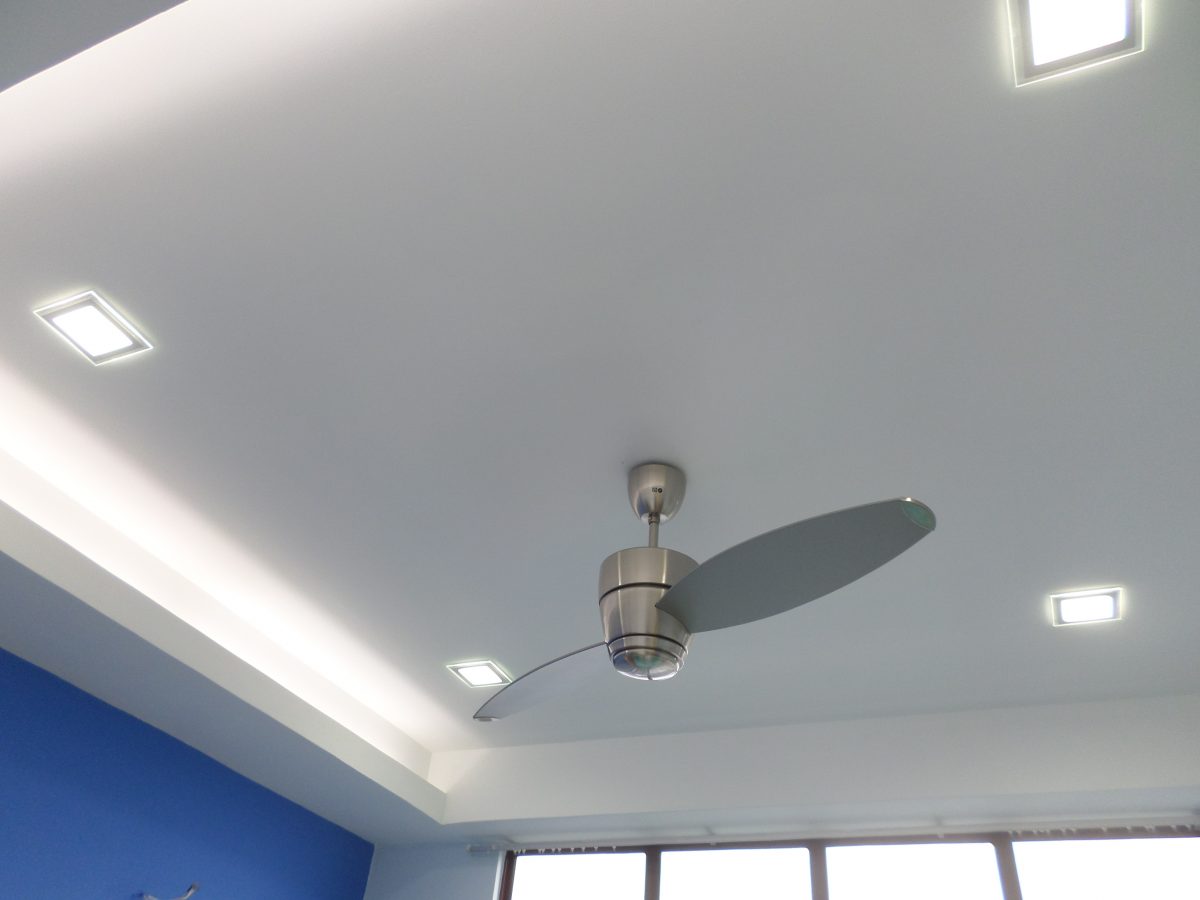 The prices of LED lights are coming down all the time, so it's a good idea to replace the old CFL bulbs in your down lights, spotlights, table lamps and study lamps with LED bulbs. There are even LED replacements for the traditional circular fluorescent tube. If you don't want to replace them all at once, gradually switch them out whenever the old bulb fails.
4. Install solar panels for renewable energy
Years ago, a household would install solar panels to power their water heater. But with advancements in solar panel technology, it is possible to install solar panels to power your entire home.
According to this solar panel installer, the typical solar panel cost for a two-storey home would be in the range of RM50,000. It may sound like a hefty sum upfront, but with the introduction of the Feed-in Tariff, you can sell any extra energy to TNB to offset your costs. Depending on your usage, it has been estimated to take anywhere between 4 to 11 years to pay-off your installation.
However, what is rarely mentioned is that there is a limit to how many households are approved for the Feed-in Tariff system in Malaysia. According to this article, 80% of the quota goes to commercial set-ups instead of residential. As such, there were only 1,900 homes generating energy this way in 2014.
Interested homeowners will need to apply to be a Feed-In Approval holder (FiA) before they can sell their excess energy. To find out more, visit the Feed-in Tariff (FiT) Program by Sustainable Energy Development Authority Malaysia.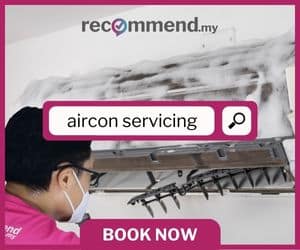 5. Install high performance window and tint film
For homes with windows that get direct sunlight, it can be glaring to the eyes and cause extra heat to your home. To cut down the amount of UV and sunlight, consider having a high-performance glass for the window or a good tint film. Films in shades of blue or green will make your home feel cooler. As the glare and extra heat has been minimised, the room will be comfortable to be in without having to switch on the AC.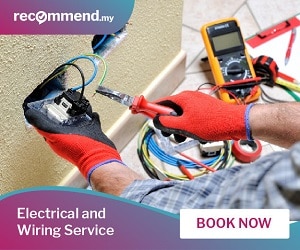 6. Switch off (not standby) appliances when not in use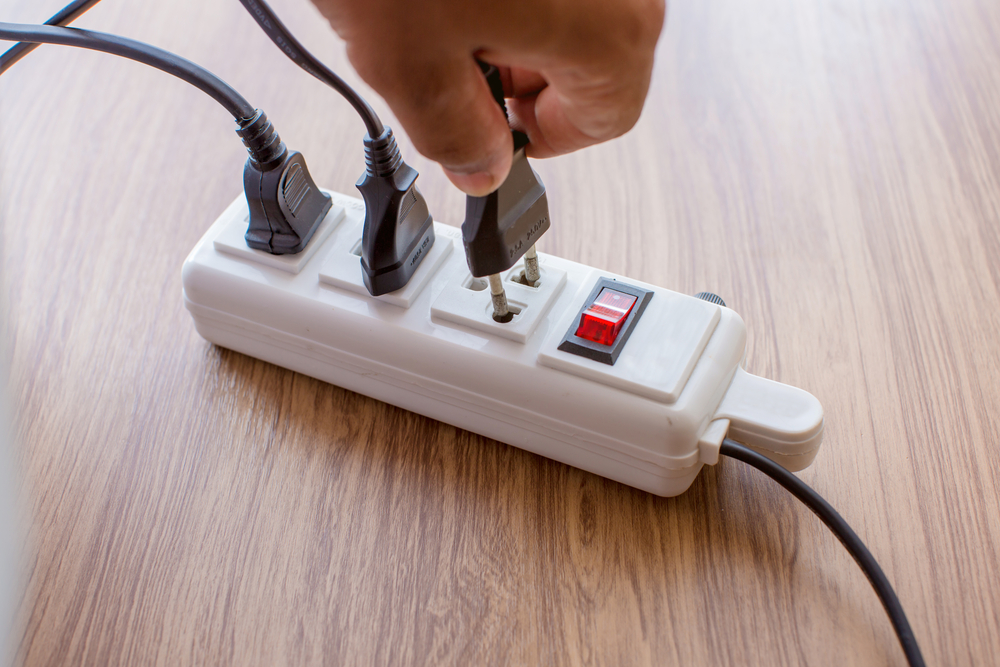 This is the simplest things you can do. If you're not using your computer, microwave, Blu-Ray player, games console, television or other appliances, switch them off at the plug. Leaving them in standby mode will draw a small amount of energy which adds up over time.
7. Regular checks on electrical appliances
It is crucial to have regular checks on appliances that you use around the house. This includes regular aircon servicing, checking your water heater thermostat, fridge compressor, washing machine, and so on.
For example, an aircon unit that has not been serviced in a while will likely have clogged filters and dust buildup, forcing it to work harder (and consume more energy) to keep your room cool. It may even start to leak. Broken and malfunction electrical appliances can also cause it to consume more energy than usual.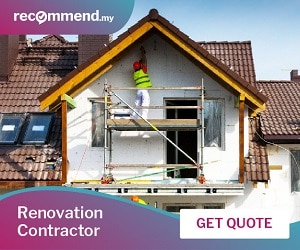 8. Buy energy efficient home appliances
When shopping for new appliances, compare the energy consumption between models. One easy way to compare energy-efficiency is to look at the Energy Efficiency Label. This is a standard label introduced by the Malaysian Energy Commission. It looks like this: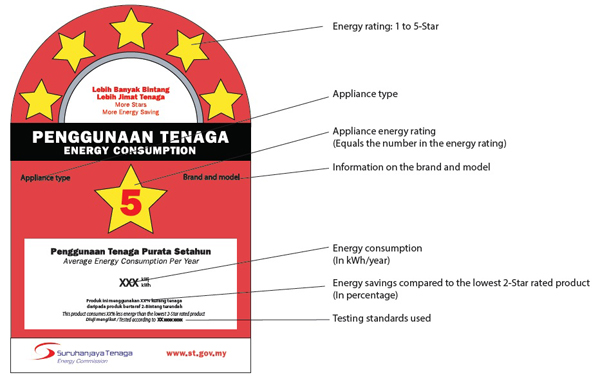 Apart from choosing five-star appliances, would choosing the right appliance for the right task help reduce energy consumption? For example, if you wanted to reheat a pizza, would it be more efficient to use a microwave, or an electric oven? Surprisingly, the difference is negligible.
Instead, to create an energy efficient home, it's more important to reduce usage. That's why we have focused on lighting, air-conditioning, and reducing the amount of daytime heat getting into your home. Take steps to address these areas, and your next electricity bill will certainly be lower!
Want to create your energy efficient home?
Find recommended contractors for all your home needs
Save the environment, save on bills, and save on unreliable contractors! Recommend.my has hundreds of trusted contractors to assist you in repairs, renovations, curtains, lighting, electrical and design.
We find the best service pros to quote you at Recommend.my
PLUS: Get automatic insurance and progress payments for your home improvement project when you hire using Recommend Pay