A home renovation is a big project for any homeowner. And like any big project, many things can go wrong.
With so many designs to consider, decisions to make, and people to coordinate, your home renovation needs to be well-planned. Otherwise, costs and schedules can quickly go out of control.
As you plan out your home renovation, remember these important do's and don'ts.
Want to hire the right renovator for your home?
At Recommend.my, we help find you the best professionals for your home renovation.Submit details about project requirements, and pros will respond with free quotes.
1. Do educate yourself about the home renovation process
Most people who have successfully renovated their home will say that they are now "home renovation experts", because of all the knowledge they acquired in a short time.
In many ways, this is true. There are so many aspects of a home renovation project to understand. For example:
Having a basic understanding of different areas of the entire process will help you have a more intelligent conversation with your renovation contractor or interior designer.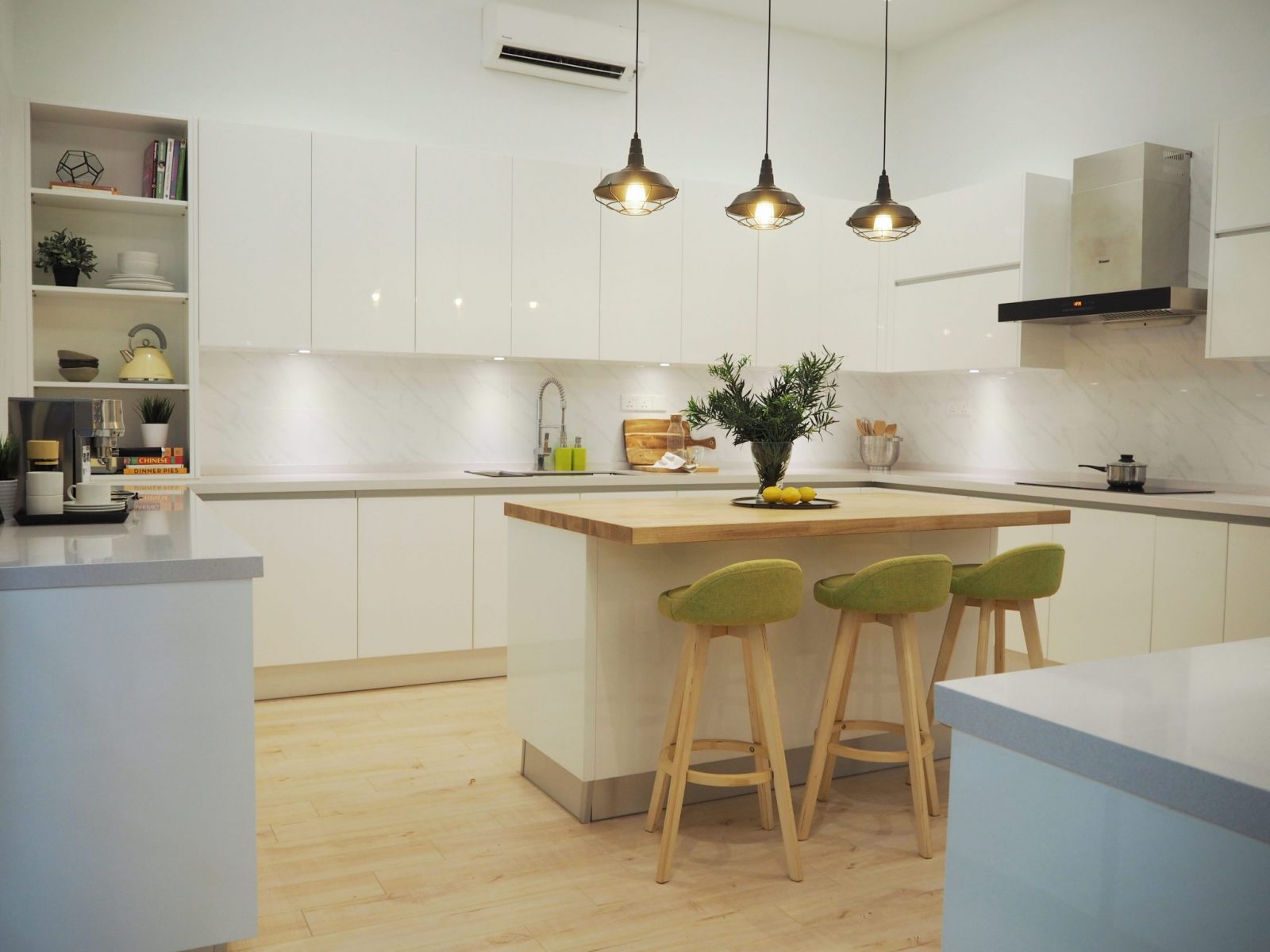 2. Do hire the right professionals for the job
If you're like me, you've probably assembled your own IKEA table, or drilled holes to mount an IKEA bookshelf.
But, taking on an entire renovation project is a different matter altogether. Many tasks will require professional help, such as installing plaster ceiling, or hacking walls to create an open-plan kitchen.
Many homeowners will choose a single renovation contractor to manage the entire project, and leave that contractor to assemble the team.
However, there's nothing stopping you from working with multiple parties.
For example, you could hire one renovation contractor to do the wet work, i.e. plaster ceiling, flooring, wiring, cement.
But, if you think that carpentry is not their expertise, you can hire another professional to do the kitchen cabinets. They can also construct all your built-in wardrobes and shelves.
If you need help creating a unique design for your home, consider hiring an interior designer. An interior designer can work with you to create a space that's uniquely yours, with 3D design renderings for each of your rooms.
These plans can then be handed over to a separate renovation contractor to complete the job.
To find the right pro, you can browse photos of completed renovation projects in Malaysia, and ask them for quotes to do something similar.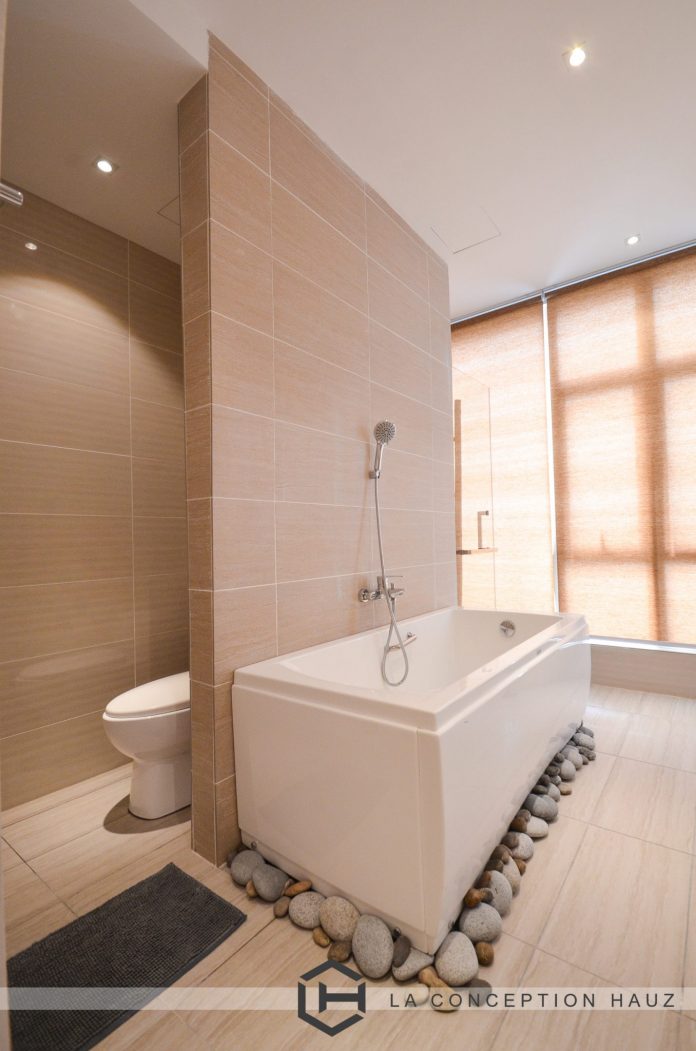 3. Do provide as much input as possible to the professional
Regardless of whether you are hiring an interior designer or a renovation contractor, you need to prepare some important details to help them with their job.
Give them your creative input
In the early stages of your renovation journey, you will likely have a folder full of clippings from interior design magazines, or created a Pinterest board of designs that you like. You may have also saved the albums of renovation projects in Malaysia.
Show these to your interior designer or renovation contractor to help them understand your style and preferences.
Be specific as to what you like about a particular photo. For example, you may like the colour of the walls but dislike the plaster ceiling profile.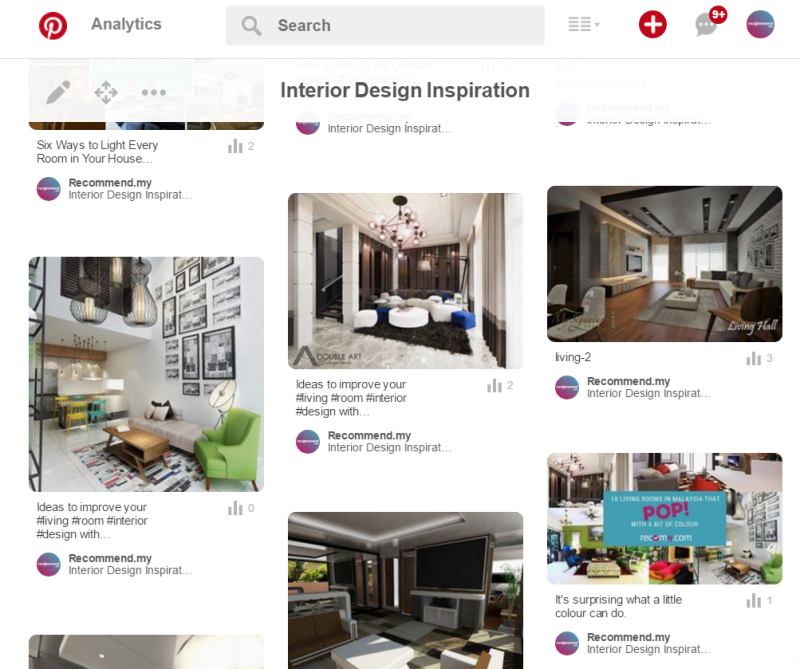 Give them your floor plan and measurements
A detailed floor plan is essential for a professional to design your space. The most important information it needs to convey is the thickness of the walls; the interior measurements of each room; the placement of the doors and windows; and which ways the doors open.
A more detailed floor plan will also include the layout of the kitchen and built-in cabinets, as well as the placement of power points.
If you have it, you should also provide the electrical wiring schematics as well as the plumbing schematics.
In addition, your contractor will also need to know the ceiling height and window heights.
Lighting and air conditioning plan
If you already have an idea of where you want to place your air conditioner, you should also indicate as such on your floor plan.
You can also provide a plan that lists the type of fixture you want to connect to each electrical point, such as fans and lights.
For example, you may want to install LED spotlights on a track, to illuminate your living room walls. Or, ambient ceiling lights to provide a warm glow at night. Mark these out on the plan.
A point to note: many homes already pre-assign a specific electrical point for ceiling fans. This is because ceiling fans require a support beam from which you can hook the fan to.
Creating a 3D render
Your interior designer or renovation firm will then take your preferences and create a 3D rendering of the space. This gives you a virtual view showing how the space will look like once it is completed.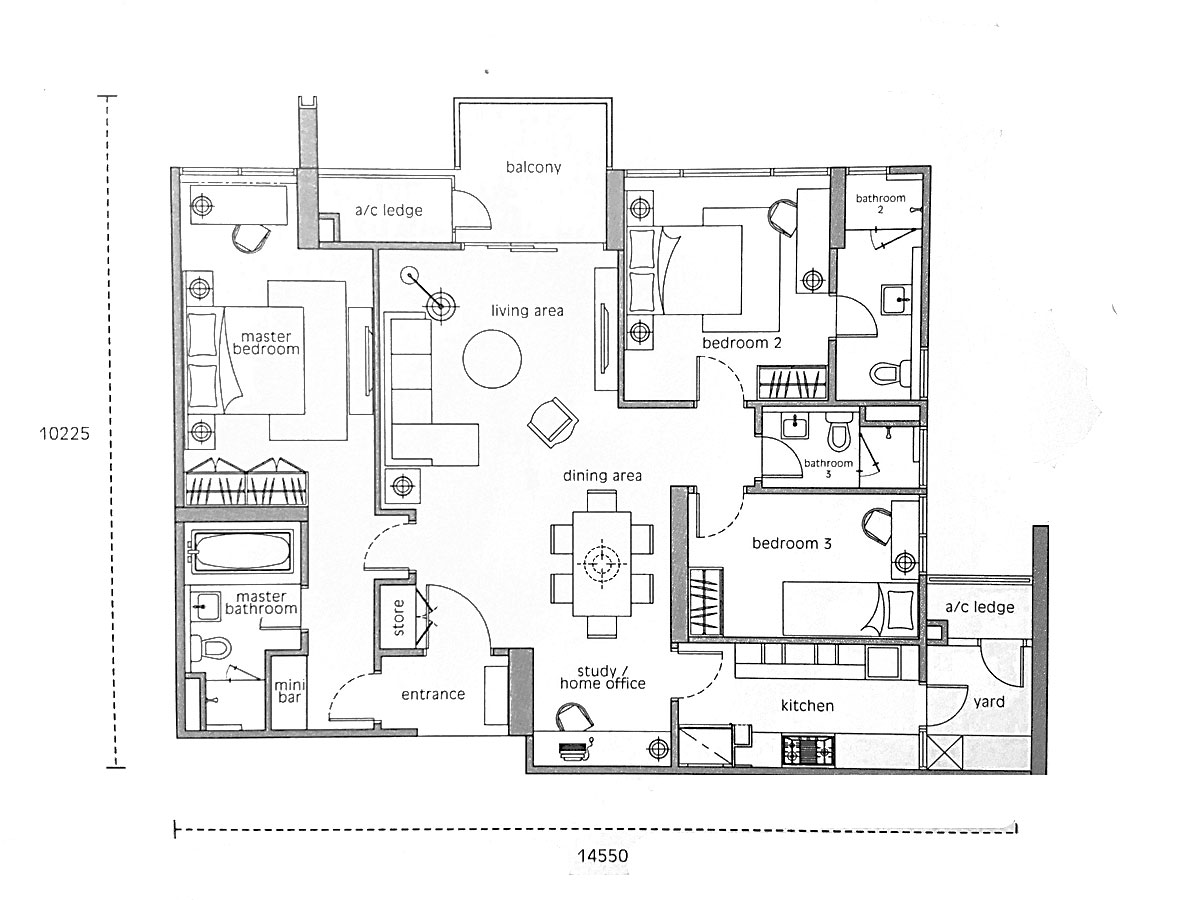 4. Do compare several quotations and material specs
Once you have a detailed project brief, request a quote from several vendors at once to get a range of quotes for comparison.
Having a detailed project brief means that the quotes will also be more detailed. This will allow you to put several quotes side by side and easily see where the differences are in pricing.
Don't expect the quotes to fall within a tight price range. Different vendors will have different rates, depending on the skills of their workers, as well as the amount of project management needed.
5. Don't immediately go for the cheapest quote
Although the price tag is a major decision-making factor for this project, bear in mind that cheapest doesn't always mean the best. Sometimes the quoted price is lower because the contractor is underestimating the hours, or they are proposing materials of different quality.
Instead of thinking about price, think about value.
For example, with the money spent, are you also getting a responsible project manager who will help oversee construction and visit the site regularly?
With the extra money spent on better materials, are you getting a wardrobe that will last longer? Or a kitchen counter that will hold up to your heavy-duty cooking?
Again, this is where some knowledge about the pros and cons of different materials will help.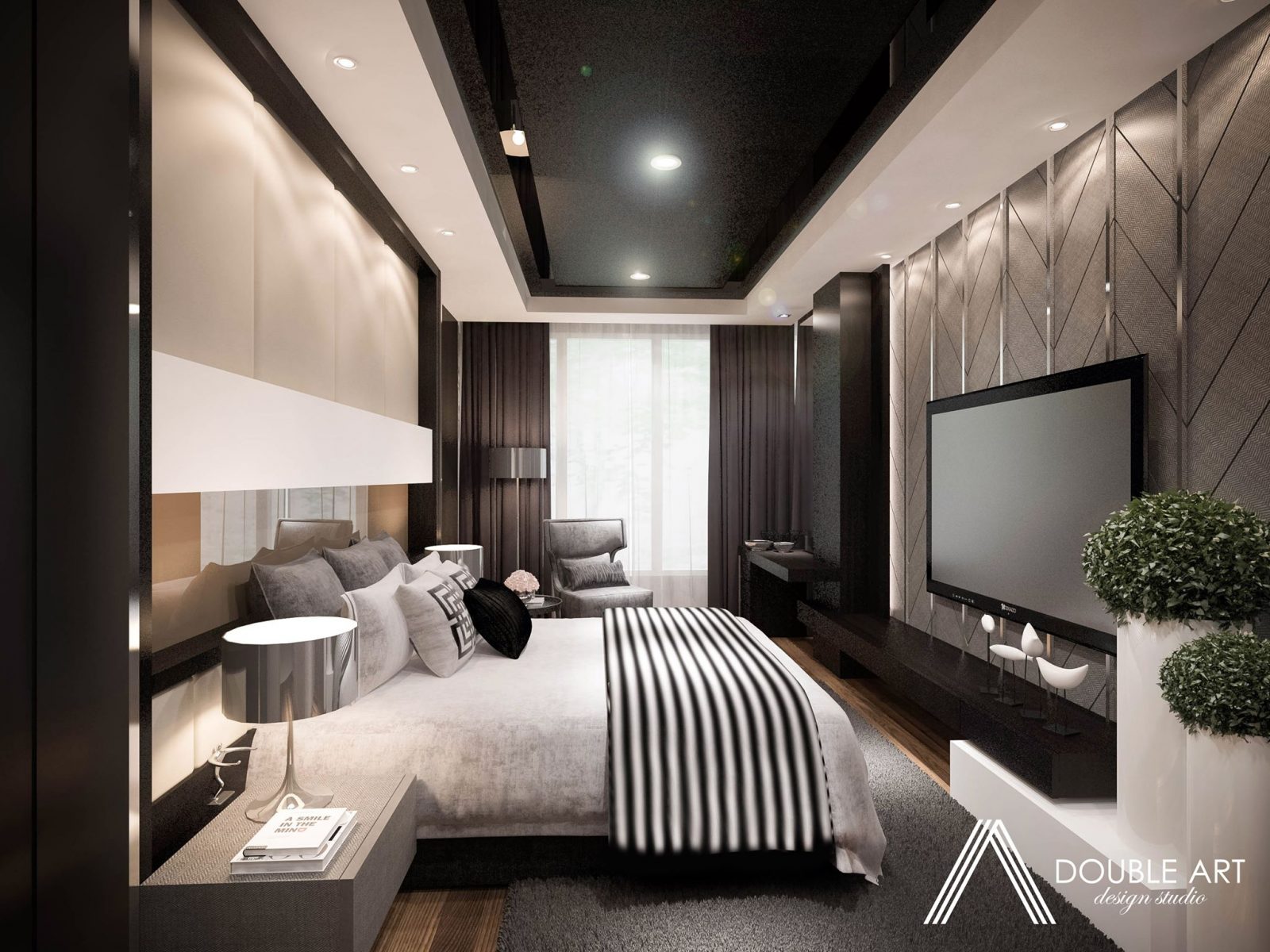 6. Do apply for insurance protection
During the renovation process, your property can be at risk of damage or fire. There is also a risk of injury. In addition, in the unlikely event, the contractor is unable to complete the job, what happens to your money?
To minimise the impact of such events, homeowners should make payments in phases. Only when a certain milestone is completed, then that portion of the payment should be released.
This method should be standard practice for all renovation projects and helps prevent you from losing your entire investment if the project goes wrong.
In addition, homeowners can apply for renovation insurance for the duration of the project. For example, your property can be covered if the work results in structural damage or a fire break out due to a wiring mishap.
(Read: All renovation projects paid using Recommend Pay will be insured for up to RM100,000 by Allianz Malaysia)
7. Don't throw away documents, receipts, scribbles or notes
Once the quote is agreed upon, you need to get a full scope of work in writing. A signed scope of work is an important document to decide if the work has been completed or not.
In addition, remember to save all your sketches from your meetings with the contractor, as well as receipts for any purchases.
For example, you may decide to buy all the lights and fans yourself, and get the contractor to install them. Keep these receipts safely in a folder, even after the project is done.
Make backups of all emails, SMS and WhatsApp conversations between you and your contractor as well.
8. Don't take your eyes off the project timeline
Even if you are not in a rush to complete the renovation work, you need to keep your eye on the project schedule. Small things can cause a delay that impacts the entire project.
For example, you expected all your lights to be delivered this week, but only half arrived, with the other half arriving 2 weeks later. Or you discover that the plumbing is not compatible with the faucet taps you bought, and they need to be replaced.
In such cases, your project manager will need to move things around to accommodate the change. Perhaps other tasks can be done first while waiting for the replacement parts to arrive.
As much as possible, try to stick to the delivery deadlines. Delays can mean that your workers will get redeployed to other projects, and kill the momentum. Project permits may also expire, causing you to pay extra to reapply.
Thus, have a timeline and try to be on track to avoid problems at later stage.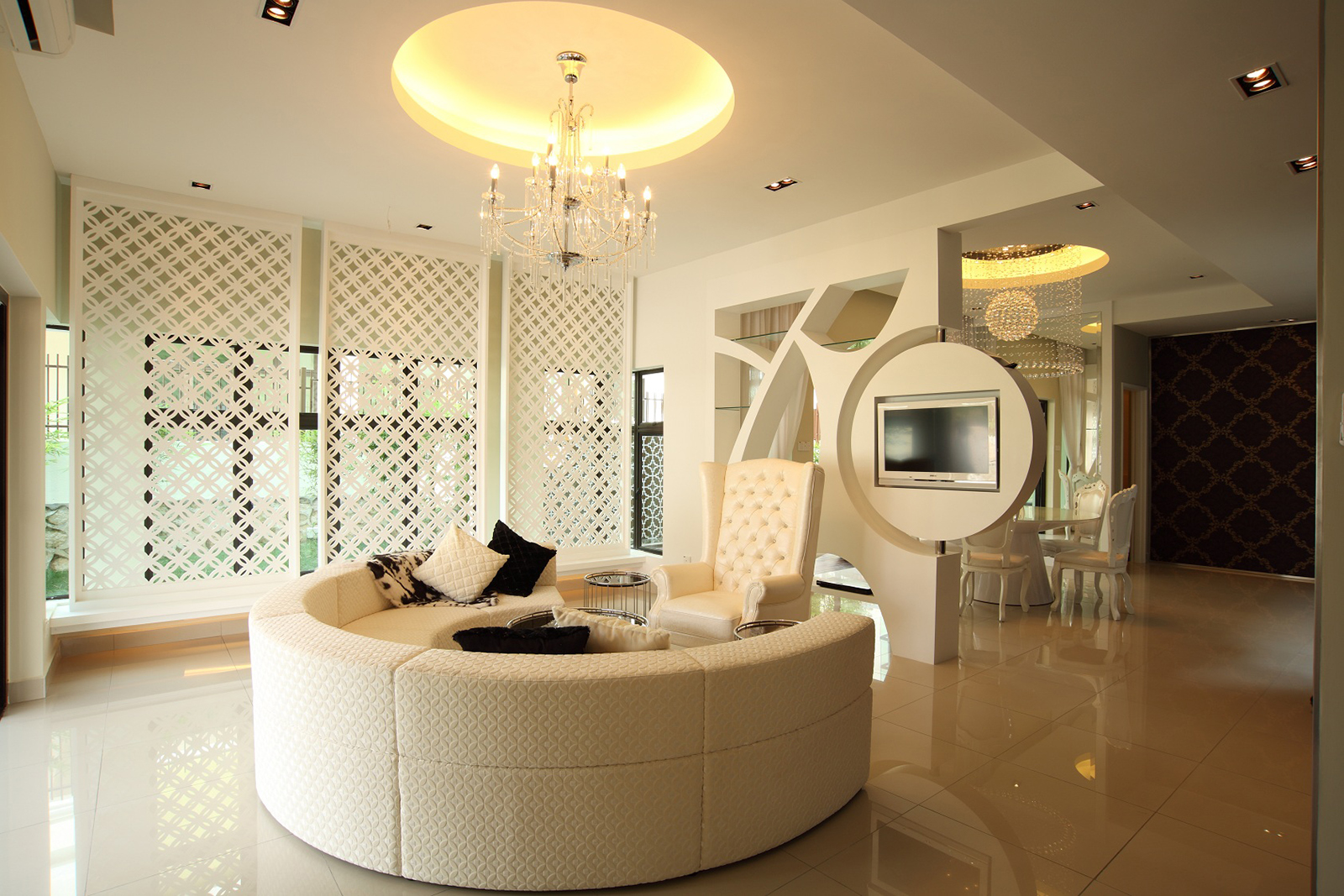 9. Don't spend all your allocated budget on the initial quotation
As the project progresses, little details will inevitably come up. For example, incorrect measurements on the floor plan causing items to be built to incorrect specs.
Or, you suddenly hate the bedroom wall colour after it has been painted on one wall.
Or, you suddenly want to use tempered glass instead of regular glass because of safety.
Leave some budget for last-minute changes. Shortage of materials, extra manpower and fixture upgrades are some of the things that might force you to spend a little extra. A rule of thumb is to expect renovation costs to extend by 10 – 15%.
10. Don't make drastic changes at the last minute
Once you have committed to your renovation design and planning, you should aim to follow through.
If you want to hack a wall to combine your kitchen and dining room, you should do it in the planning stages. Don't do it at the tail-end of the project, when workers are already hanging your curtains.
The rule is; the later you change your mind, the costlier it will be to do it.
"It's essential to have good planning when it comes to saving money." – Winston See, Malaysian Architect and Runner-Up in 'The Apartment: Rising Stars Edition'
Hire the Right Home Renovation Experts in Malaysia
Have a stress-free home renovation experience with Malaysia's proven renovation contractors. Whether you want to extend your kitchen, build an extra guest room, or add an entire floor,  tell us your project renovation requirements and we will match you to qualified contractors for free!
Want to hire the right renovator for your home?
At Recommend.my, we help find you the best professionals for your home renovation.Submit details about project requirements, and pros will respond with free quotes.
Featured image of a modern bedroom in Puchong condominium by Double Art Design Studio