Your choice of window coverings can dramatically change the look and feel of any room. And more and more homeowners are choosing window blinds instead of curtains mainly for their clean and simple look.
This is especially true if your room already has other interesting features, such as a colourful sofa, or a feature wall. You don't want the window coverings to steal the attention away.
Why use roller blinds in your home?
Simply put, roller blinds look great! But beyond the look, window blinds provide many other benefits too.
Space-saving: Window blinds (with the exception of vertical blinds) will roll up or bunch up above your window. For rooms that need to maximise space, this is a much better option compared to curtains that bunch up at the sides of the window.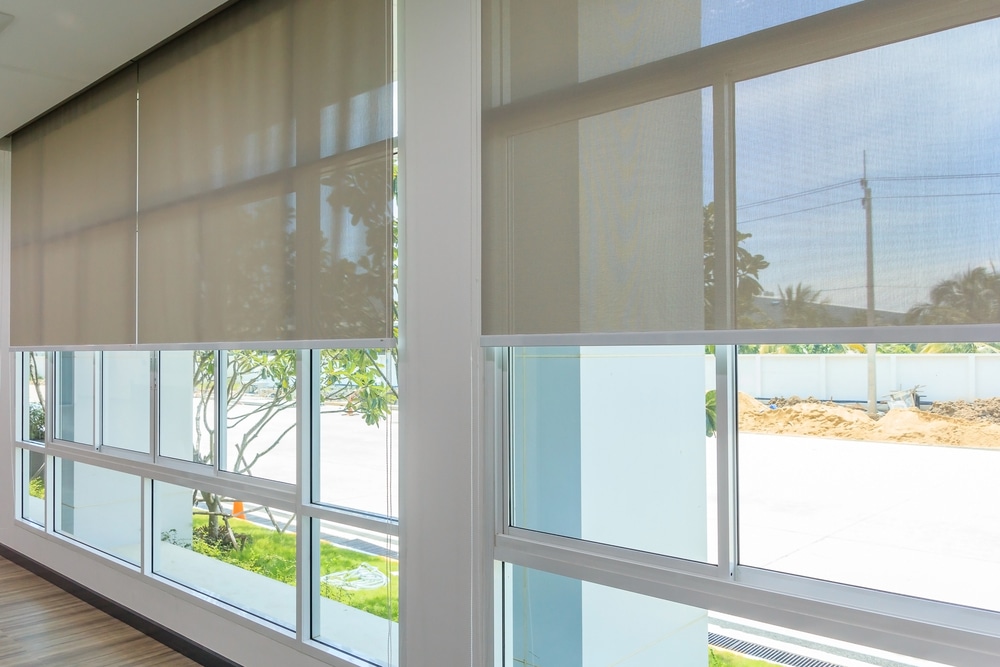 Less dust, easy to clean: Blinds save you the time to take curtains down for a wash and hook them back up. With just a dry cloth or feather duster, they can be conveniently wiped down from time to time to avoid dust buildup.
Easy to fit: Blinds are easy to measure and fit compared to curtains. This is because, with curtains, you need to add extra fabric for pleating. But with blinds, you just need to know the height and width of your windows, and whether or not you want to fit your blinds inside or outside your window frame. They give your home a more polished and sleek look if you're going for a minimal styled home.
Works for outdoor: Through rain or shine, blinds are more durable when exposed to the elements. Its manufactured material guarantees a longer lifespan as compared to fabric curtains that wear out especially in the unpredictable Malaysian weather. So if you're thinking of installing blinds for your garden area or balcony, go right ahead!
Which window blinds should I buy?
According to Malaysian window blinds manufacturer BlindsHub.com, here are the most suitable type of windows blinds for different areas in your home:
Living room
Zebra Blinds work well in the living room as they allow you to finely control the amount of light coming in.
Zebra blinds are a type of window roller blinds that is made of alternating stripes of sheer and solid fabric. The solid fabric strips block more light, and the sheer fabric strips let in more light. These are also sometimes called Korean blinds or combi-blinds.
As you roll the zebra blinds downward, the strips will change from light to dark to light again. This effectively gives you two modes of privacy:
If you want more privacy, roll down the blinds until the opaque strips are blocking the window. If you want more light, adjust it so that the more sheer stripes are visible. The fabric can also be rolled up completely for a full view outside on a sunny day.
Zebra blinds are more versatile compared to curtains, since curtains can only block all the light, or none at all.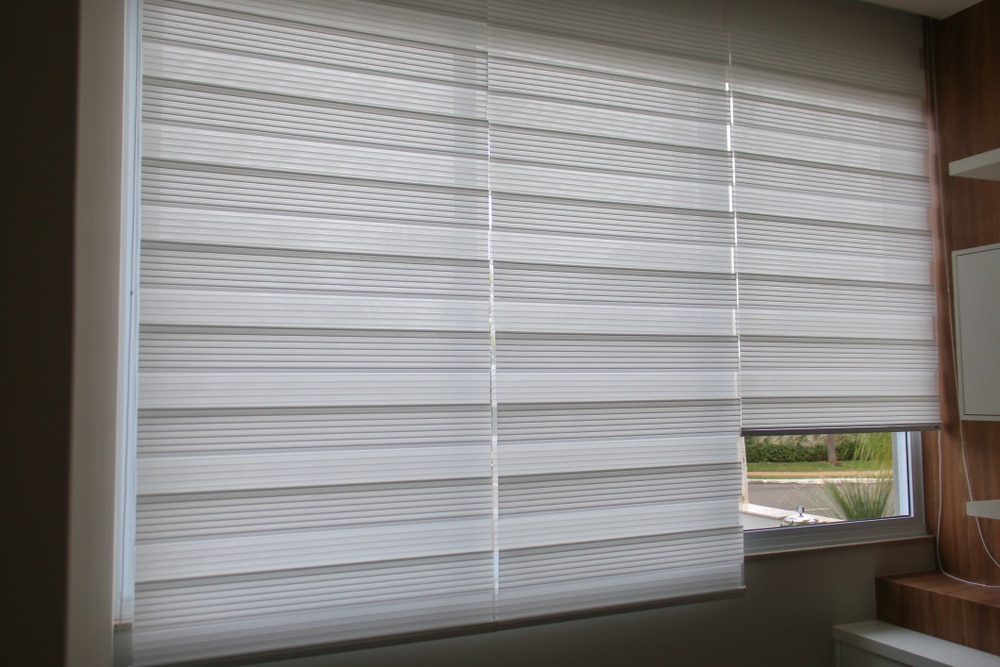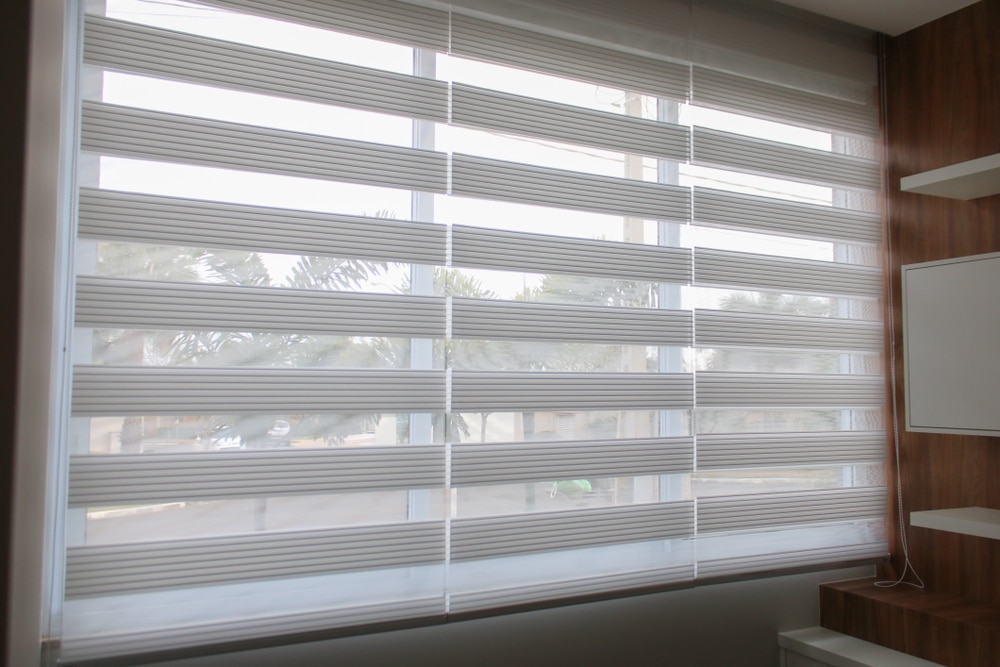 Balcony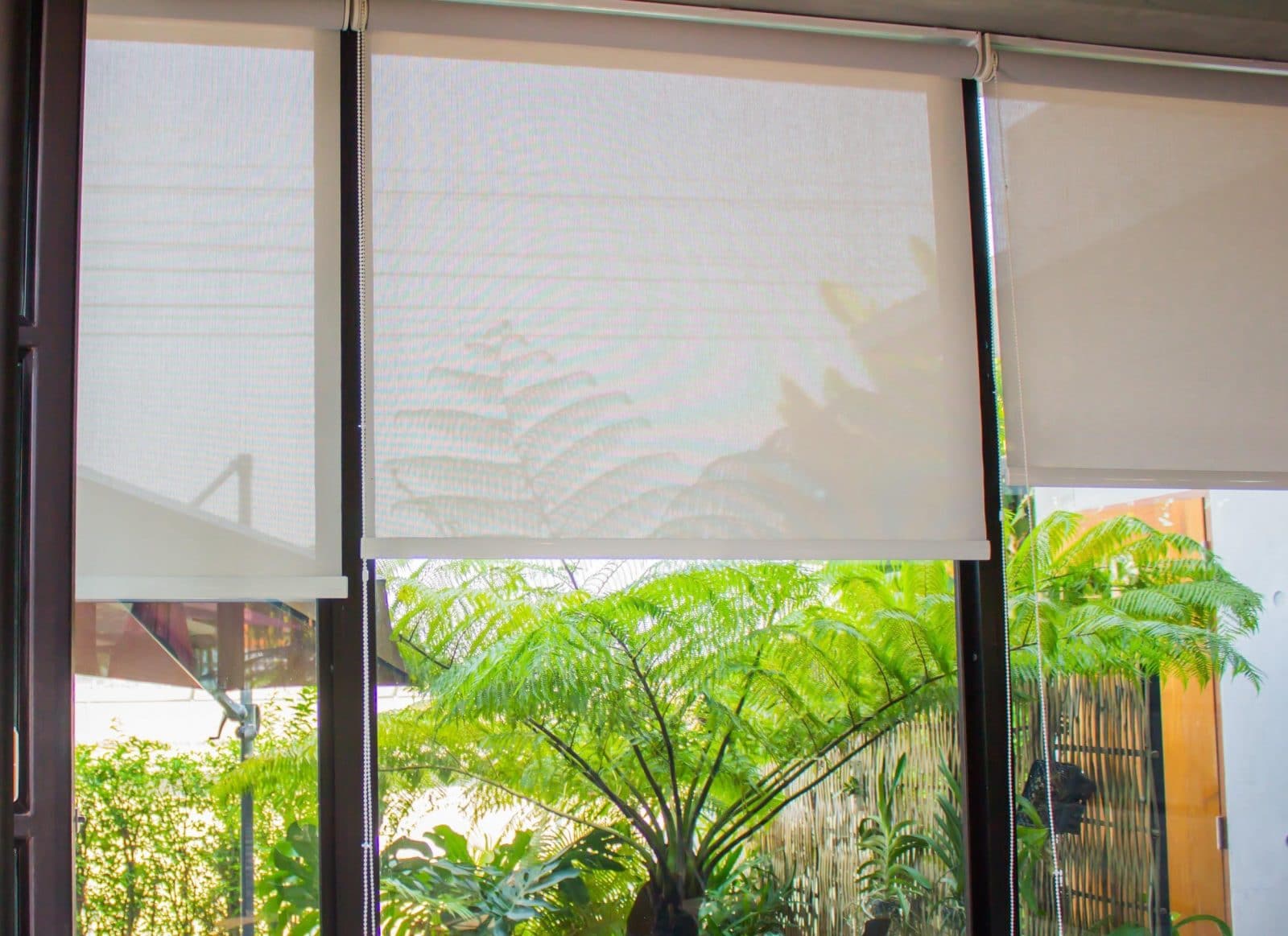 Outdoor blinds are the best choice since the balcony or patio area is entirely exposed to sunlight, wind, and rain. Curtains simply will not work in this setting.
Outdoor blinds are basically roller blinds for external use. Most importantly, you can get ultra-wide outdoor blinds in Malaysia that are made-to-measure so they fit your balcony dimensions exactly.
Typically made of durable heavy-duty mesh material such as PVC or vinyl, outdoor blinds block the glare and heat from the sun, prevent rain from splashing in, and can even keep out insects.
Some outdoor blinds are made of knitted mesh fabric or woven shade mesh that blocks UV rays to protect your loved ones from harmful radiation. Not to mention they also come in various neutral coloured styles to match the outdoor aesthetic of your home. You can also install motorised blinds for better convenience especially when installed in high hard-to-reach places.
Overall, outdoor blinds are a great way to make your balcony and patio area more liveable (instead of using it only for laundry). Create a cozy outdoor space to relax without worrying about hot and rainy weather.
Kitchen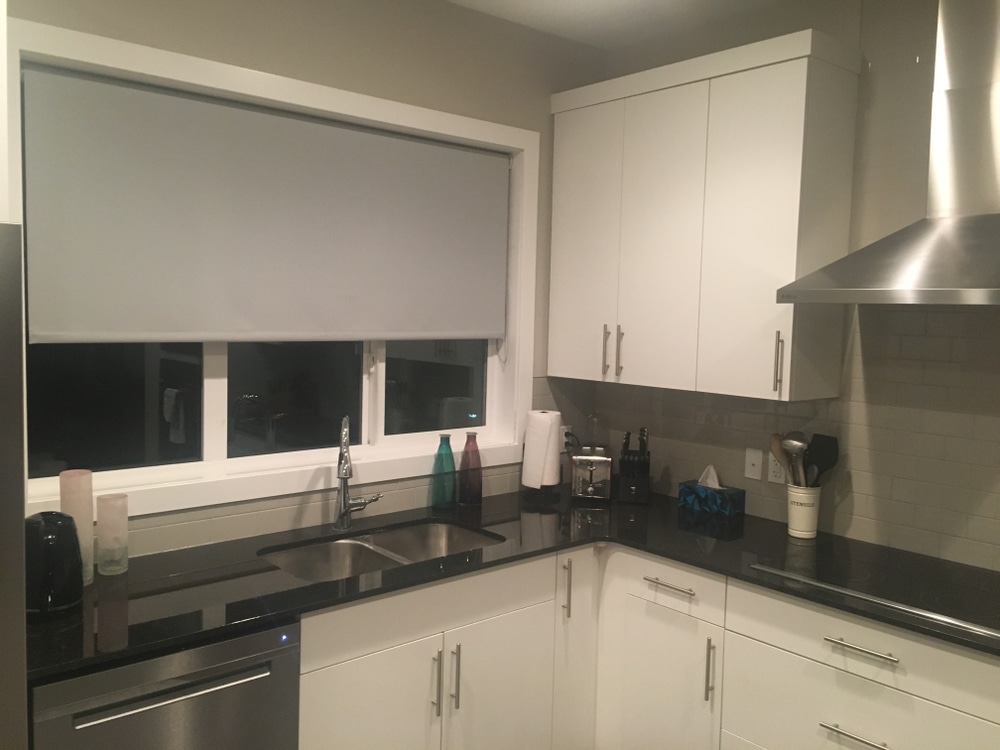 Roller blinds are a great choice for the kitchen, as they are practical and easy to use.
Curtains are not preferred in the kitchen, as they can be hazardous during cooking. A curtain flapping in the breeze could catch fire from the cooker hob, or knock over containers with hot liquids. If it's near the sink, a curtain may get wet and mouldy from the splashing water.
Grease and cooking steam can damage fabric curtains or untreated wooden blinds. That's why it's better to choose kitchen roller blinds that are waterproof and durable, so stains or moisture can be wiped down as needed.
Bedroom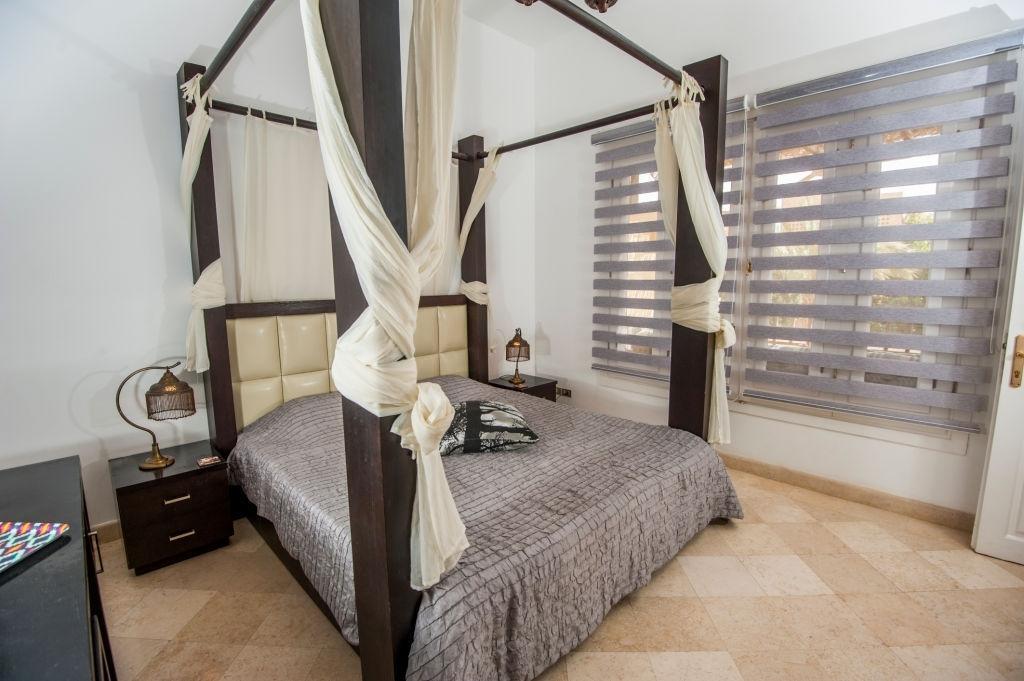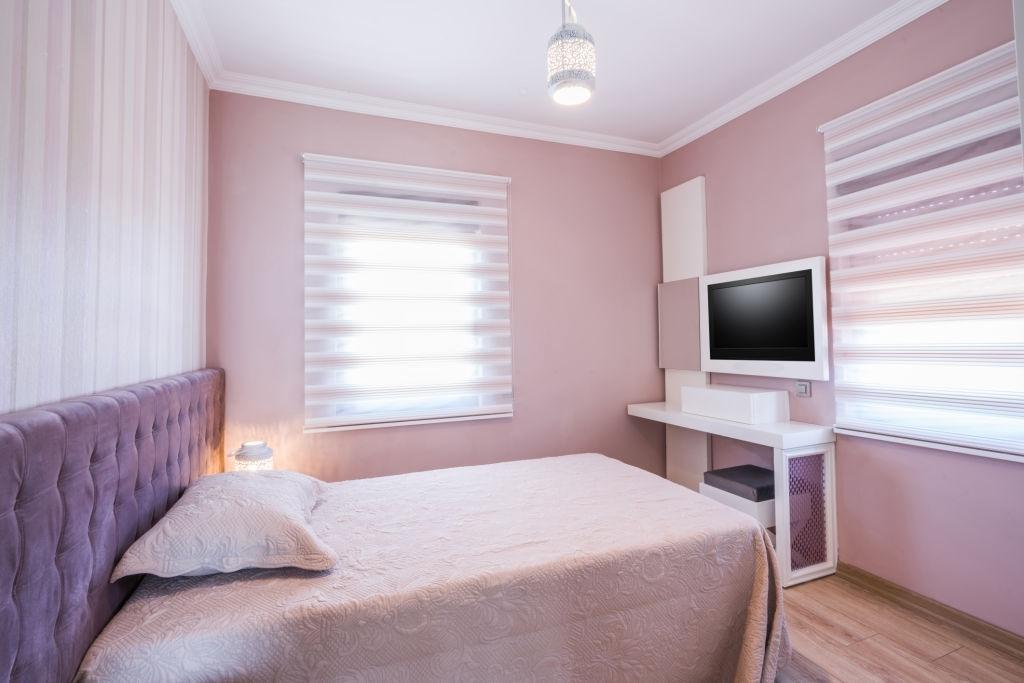 Zebra blinds are great for any bedroom as they give better control of light during the day and night. They come in assorted patterns and colours to glam up your bedroom and are budget-friendly.
Zebra blinds can also keep your room looking tidy, and save space as well. In smaller bedrooms, you need every inch of space for your bed, study table and wardrobes. If you use curtains, it may take up more floor area, and bunch up by your windows and accumulate dust. As mentioned before, zebra blinds also come with an insulation layer that can keep your room from heating up during the day and release it into your bedroom space at night.
So, in the day the blinds can be pulled for maximum light-entry and at night, they can be closed up again for privacy and blacking out the room.
Apart from that, zebra blinds are also aesthetically pleasing given their various colours and patterns to give your bedroom a fun look or even contribute to your accent features.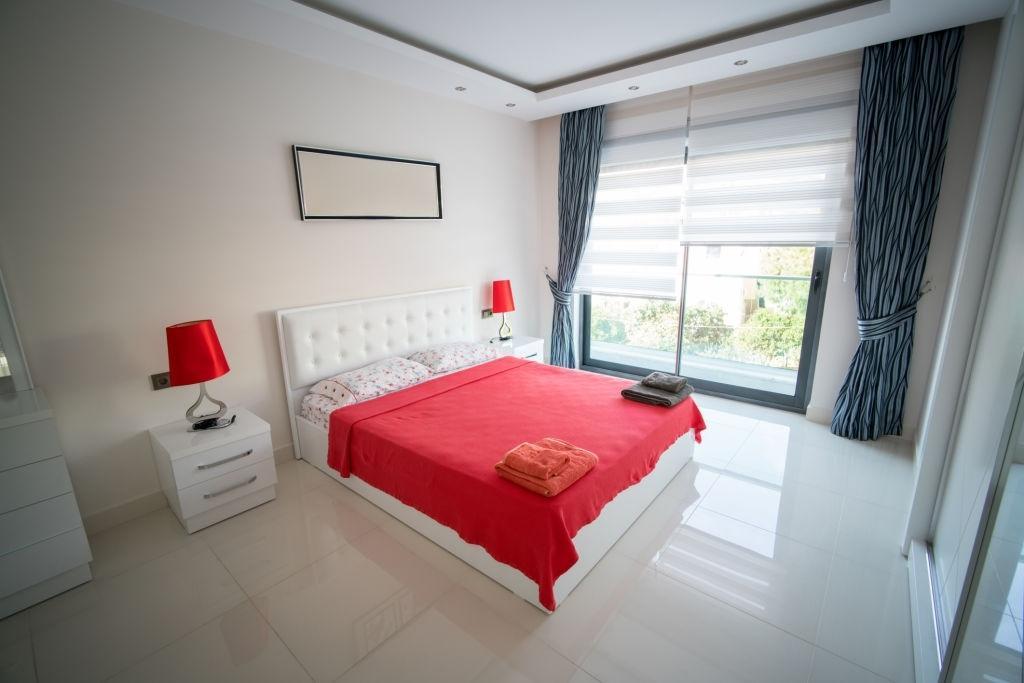 Office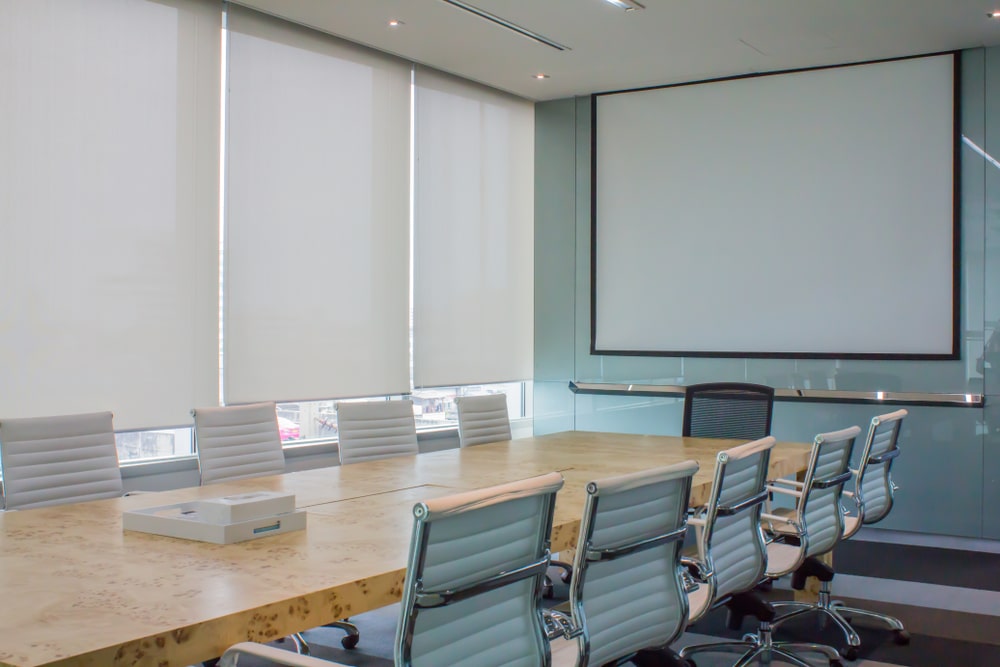 Roller blinds with optional automation: In a professional setting such as a business or home office, roller blinds are a stylish and clean-looking window treatment that balances privacy and light control.
Office blinds provide maximum privacy when needed. They can be pulled down to keep out prying eyes during a sensitive presentation. For offices with a good view, open them up to create a panoramic setting.
Aesthetically, roller blinds easily complement its surrounding interior as they usually come in soft neutral colours to give a much-needed sense of comfort in the workspace. If you want blinds without cords, you can automate the opening and closing of your office blinds with a motorised system. Just push a button to close them during presentations, or open them when hosting a business lunch.
You can get office blinds in Malaysia in a range of textures, colours, patterns, and functions to best fit your workplace or even home office so that you can go about your daily work in comfort
Bathroom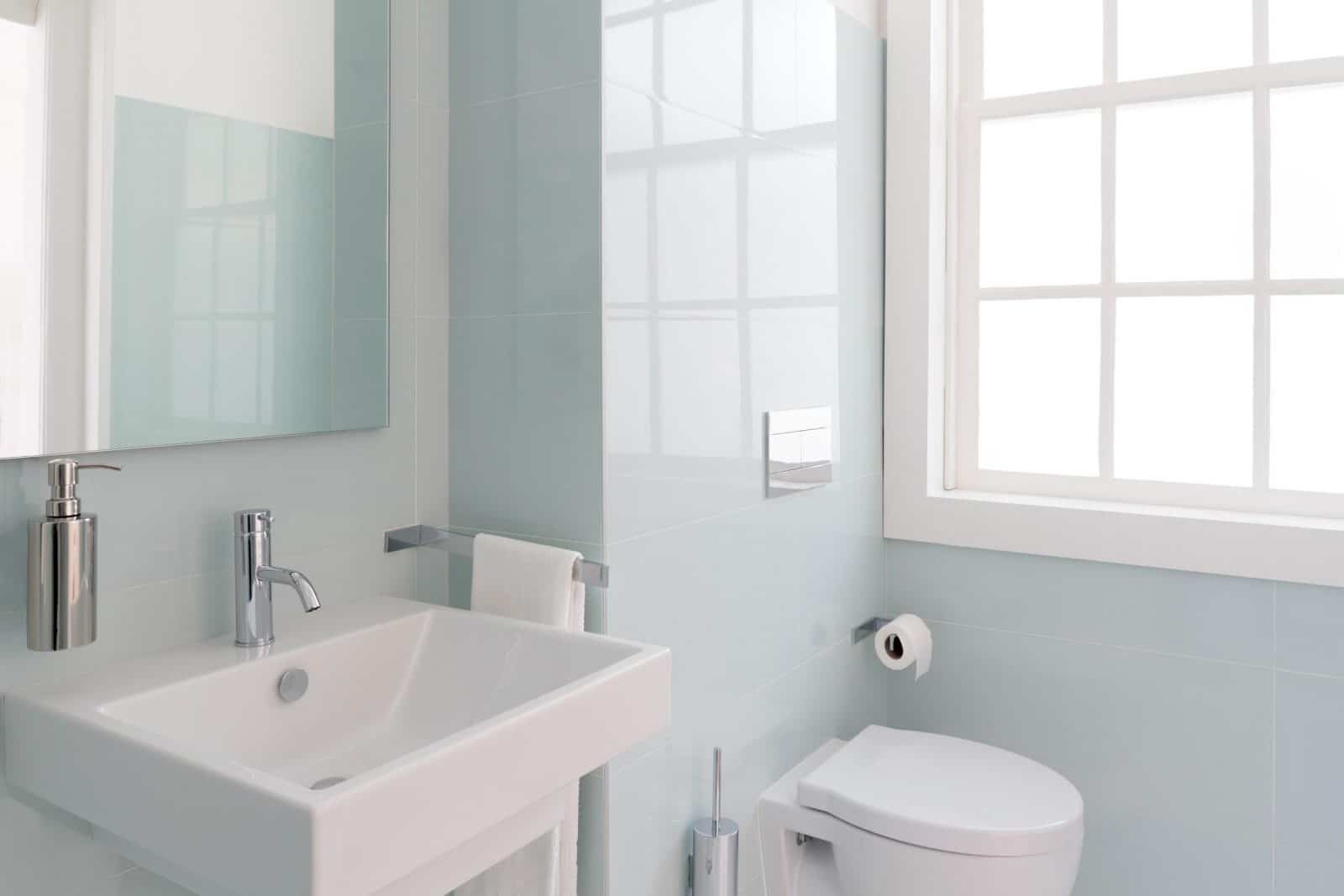 Waterproof roller blinds are the best choice for the bathroom. Roller blinds for the bathroom provide complete privacy when needed and will not get damaged by heat or moisture.
The biggest concern here is the material, which should be water-resistant given the humidity and moisture of the bathroom. For this, PVC roller blinds work well so they can easily dry off water splashes and resist absorbing moisture.
They even come in different colours and patterns that blend in smoothly with your surroundings or even made into a little decorative feature in your bathroom.
The best place to buy window blinds in Malaysia
For a complete range of made-to-measure window blinds in Malaysia, visit BlindsHub.com. They are the biggest one-stop blinds online store for all your window treatment needs.
They provide made-to-measure blinds with guaranteed quality, to give a perfect fit and functionality with a stylish look.
To keep prices affordable, BlindsHub provides easy instructions to measure your own windows. Send in the measurements with your order, and get it shipped within 3 days.
If your measurements weren't accurate and the blinds aren't the right size when they arrive, BlindsHub gives a ConfirmFit Guarantee will redo the blinds for free.
Why not just buy blinds from the store?
According to the manufacturer, their blinds are better because, unlike blinds from home decor or furniture stores, theirs are made-to-measure. And even after custom-measurements, the price can be lower than store-bought ones in some cases.
Homeowners on a tight budget might be considering ready-made blinds. But, the downside of buying ready-made blinds in Malaysia is that they only come in a few fixed widths (the most common being 195cm). Yes, some roller blinds can be cut to size, but in the end, it may end up becoming too short or not wide enough.
But if you get made-to-measure window blinds, they are guaranteed to look just right for any room in your home (or office). Because BlindsHub manufactures its own blinds, they will make it to your exact specifications, with window blinds prices starting from just RM70!
Store-bought blinds also do not offer blinds that can handle heat or water. On the other hand, BlindsHub offers multiple options for outdoor or indoor use such as their 4% Premium Outdoor Waterproof Vina Blinds which is perfect for the balcony and patio area, or the Blackwell Vinyl Waterproof Blackout Roller Blinds that suits the bathroom's moist environment.
What if I need blinds installation?
According to BlindsHub, their products are so easy to install that you can do it yourself. But, if you ever need installation assistance within Klang Valley, they can provide it. For outside Klang Valley, you can find a handyman near you to help.
Get the best out of your blinds
Liven up your home with BlindsHub's affordable custom-made blinds for ideal comfort living. Check out the BlindsHub website for their range of zebra blinds, roller blinds, office blinds and outdoor blinds.
Use the promo code RECOMMEND for an additional 5% discount when you spend more than RM75!