It's not a great time for landlords of Malaysian properties.
Rental rates continue to drop because of two reasons; oversupply and ageing properties.
Newer properties provide an abundance of choices for tenants, and make older units look unappealing. According to Zerin Properties CEO Previndran Singhe, "some owners have to reduce their rents because their units are already old and they will not be able to compete if they don't upgrade their homes." (quote from The Malaysian Reserve)
Oversupply affecting rental market
According to a report by Knight Frank, the cumulative supply of high-end condominiums/residences in Kuala Lumpur was 51,278 units, with 2048 more units being completed by the end of 2018.
In Klang Valley locations such as Mont Kiara, the average rental was around RM2.65 per square foot. That translates to RM3,710 for a 1,400 sq ft rental condominium.
In Penang, asking rental prices do not tally with market rates. For example, rates for units in Tanjong Tokong and Gurney Drive average around RM2.69 per sq ft. However, the report noted that some landlords are still asking higher rents of more than RM3.50 per sq ft per month.
Given that the rising supply of properties, particularly in Klang Valley, shows no signs of slowing down, how can investors and landlords maintain (or even raise) rental income?
Challenges for landlords
Rising maintenance costs

. Your property needs regular checkups (such as quarterly aircon servicing), and may also need emergency repairs (such as leaks and blown electrical fuses). As your properties age and tenants come and go, high maintenance effort and costs can eat into your profits.

Attracting tenants

. The longer a unit remains empty, the greater your losses. To attract the tenants you want, you need to invest in improving the interior design, layout and furnishings, and show off your unit at its best.

Tenant satisfaction

. When tenants have a complaint, someone needs to respond. But, any delayed response or action can result in unhappy tenants, and increase their chances of leaving early or causing damage to your property.

Reminders and tracking

. It's easy to lose track on how much time and money you are spending on maintenance. Similarly, you can also lose track of when rents are due, especially with multiple properties. This can translate to significant losses over time.
Justifying the rental price by upgrading and maintaining your rental property
If your unit is untenanted, upgrading your rental property is an effective way to attract more tenants at higher rentals.
Small upgrades can make a difference to your asking price. For example, changing the taps, lights, light switches, door handles and cabinet handles can give your unit a much-needed makeover.
On the other hand, a larger upgrade could include areas such as changing the flooring, repainting the walls and ceiling (or adding wallpaper to create a feature wall), improving the bathrooms and shower area, or replacing the kitchen cabinets and countertop.
With so many rental property listing websites around, first impressions count. Your property needs to look welcoming, comfortable, and stylish in order to attract interest.
Once the property is tenanted, you will also need to ensure the property is well-maintained to increase tenant satisfaction.
Common tenant complaints include noisy, smelly or leaking aircon units; pests; clogged plumbing; or faulty appliances such as the fridge and cooker. These issues need to be dealt with quickly as it impacts the daily comfort and convenience of the occupants.
Making it easier to manage your rental property
For landlords, a property is a business, and it requires regular upkeep and fast response to ensure tenant satisfaction.
Recommend.my aims to make property upkeep as pleasant and stress-free as possible, by providing property agents, property agencies and short-stay operators with fast response for all property maintenance matters.
With Recommend.my, you (and your tenants) get an easy platform to report any maintenance issues. Our team will get multiple contractor quotes for you to compare, and you can even pay online to enjoy insurance against damage or theft.
When the property is tenanted, you can use Recommend.my for maintenance services like appliance repairs, aircon servicing, plumbing problems and handyman work.
When the property is in-between tenants, you can use Recommend.my to hire interior designers and renovators to revamp your space.
If the project is complex, we can also help to coordinate the work on your behalf.
But here's the most important benefit.
Automating your rental property management means that you no longer have to coordinate endlessly with your tenant to diagnose the problem, arrange site visits from multiple contractors, and wait for quotes that may never come. One request to Recommend.my, and we take care of it end-to-end for you.
Common services provided
PROPERTY UPGRADING: Whether you have just received your keys to a new unit, or need to upgrade an existing unit, you can get renovation, furnishing, cleaning, as well as packaged interior designs to get your property ready in the shortest time.
ONGOING MAINTENANCE: We manage all your ongoing maintenance needs, including services such as:
Plumbing: clogged sink, clogged toilet, pipe leaks
Electrical: blown fuse box, cracked light switches
Handyman: cracked tiles, chipped paint, broken windows
Locksmith: jammed locks, lost keys, broken latch
Aircon maintenance: gas refill, leak, smells and noise
Sofa / Mattress cleaning / Carpet cleaning
Roof leaking
Pest control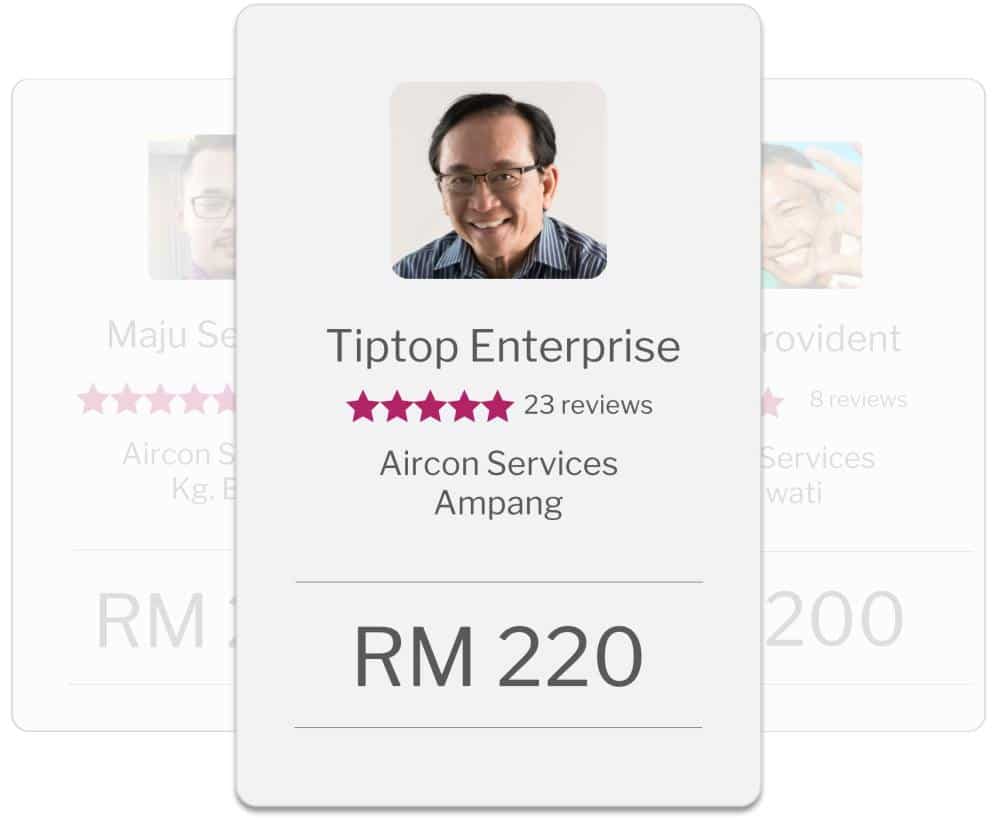 Benefits of a maintenance system for landlords
By outsourcing property maintenance, landlords can free up their time with:
An access-from-anywhere website to manage all maintenance projects
Talk to our customer services team by phone, live chat, email or WhatsApp for quick status updates
Access to 10,000+ trusted service professionals and contractors on the Recommend.my network.
Secure online payment and payment escrow. When you hire one of our contractors, we hold some of your payment and only release it to the pro after the work is completed. All works to your property are also protected by insurance against damages, theft or non-completion.
Conclusion
Whether you have one or ten properties, landlords need to make sure that rental rates and property value continue to increase over time. But, maintaining any property is a demanding task that requires time and effort. This is probably not what you had in mind when you invested in a property for "passive" rental income.
By outsourcing your property maintenance to a platform such as Recommend.my, you can free up your time from maintenance issues, and get access to the most qualified contractors to improve or maintain your property.