"My grandmother passed away while I was a thousand kilometres out at sea. I was working as a seaman on commercial ships, doing maintenance and transporting cargo. I was missing my family and friends terribly, and her death made me rethink where I was heading in my life.
So, I left my maritime career and returned home. It was a big transition, since there weren't many skills from my old job that could be transferred to a new industry.
But, what I did have was a passion for fixing things. Malaysian consumers don't really have a fix-it culture, and when something breaks, it's usually thrown away. But I enjoy seeing the look on people's faces when I can repair something, or bring their appliances back to life.
I didn't have any formal training in this, so I started to build my skills by taking courses and watching tutorials, and became a self-taught handyman and repairman. I could have joined a company, but I decided to start my own instead, as I wanted to be my own boss.
Starting a repair business hasn't been easy. In the early days, I did not manage my time well. I once took on eight fridge repair jobs in a day. I worked all day, skipping lunch and dinner, but could only complete five that day. Another time, I took weeks to fix a fridge because the spare parts supplier was closed for Chinese New Year.
But no matter what, I always made sure to keep communicating with the customers. You need to earn the customer's trust by giving good advice first, and not focus on just closing the job. For example, if the appliance is old, maybe a repair is not worth it. Building trust with the customers is very important as they trust you with their money.
In the end, I narrowed the problem down to a faulty motherboard, and got the spare part once the supplier reopened. The customer was so happy, she gave me an Ang Pow 🙂
Sometimes I do miss being out at sea again. I guess it's because I have an adventurous spirit. But starting my own business has been an adventure also. I am grateful and satisfied with what I have accomplished to date. And I know that my parents are very proud of me."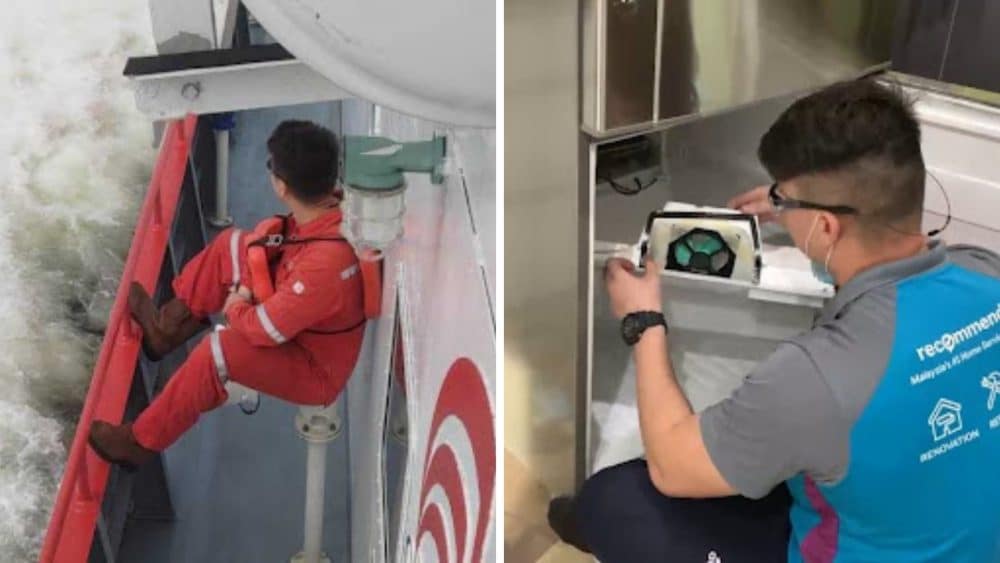 ———————
Lee is a fridge and washing machine repairman on Recommend.my, and at 26 years old, is one of the youngest service providers on our platform. In just a few months since joining Recommend.my, he has already served over 177 customers, and earned a 4.9 out of 5 star rating. He hopes to expand his company size and also cover electrical repairs soon. We salute his determination and are proud to support his growth. View his business profile