At Recommend.my, we have two objectives.
The first is to help busy people find GOOD service professionals.
The second is to help GOOD service professionals get more exposure and business. This is a big one for us, and one that we're getting good at.
Why do we emphasise on finding GOOD service professionals? Simply because in Malaysia, there are too many crappy ones out there; they don't give good service, don't respond to customers in a timely manner, over-charge and under-deliver. They spoil the market for other GOOD service professionals because customers become suspicious, un-trusting, and always ask for a discount because they expect to be over-charged.
Making services better
Recommend.my has recommended thousands of service professionals to customers all over Malaysia. In turn, these professionals have been able to meet new customers and close many new jobs. They have also built their brand by listing on Recommend.my, getting featured on Recommend Living, as well as appearing on The Malay Mail Online's Local Services Portal. The most successful ones are consistently rated at 4-out-of-5-stars (and above).
Because of this obsession with finding quality service professionals (we also have a Verified Professional program), customers feel that they can trust us with their big jobs, too. Recommend.my now processes over RM 1 million in job requests everyday.
Getting More Interior Design Projects
One interior designer on Recommend.my got 5 confirmed interior design projects since joining, for a total revenue between RM500K and RM 1 million. In their words:
"Recommend.my is such an awesome platform that enables us to reach out to a larger market. My team can't thank you more for this great startup idea and execution. Thumbs up to the excellent efficiency in upgrading the platform features."
"Your message notification feature also allows me to contact customers easily. In addition, the constant reminders and tips on how to improve our way of approaching customers has motivated us (and other service professionals on Recommend.my, I'm sure) to be more technically and professionally sound in approaching customers. I believe Recommend.my is an 'automated marketing platform' that every business would definitely want to engage with," he added.
That's what being a Recommend.my professional is all about.
How to Gain a Customer's Trust on Recommend.my
Professionals gain their customers' trust, not by being the biggest, the loudest, or the cheapest. It's by being consistent, reliable, and honest. To increase your chances of getting the job, here are some tips when responding to customer requests on Recommend.my:
1. Have a real conversation with your customer
We try to ensure that customers submit as many details as they can when they request for a service. This includes uploading photos, floor plans and requirements, even estimated budgets, so that we can get a good sense of the type of work they need.
Overwhelmingly, the professionals who win the job are usually the ones that show that they listened, and offered a relevant response to explain why they are right for the job.
For example, consider this response for a custom-designed cake:
"Hello, my name is Sheryl, I have been baking for more than 10 years and specialise in fondant designs for children. I am able to make your baby boy's first birthday cake with the Mickey Mouse design you want, healthy ingredients, and have attached some photographs of similar work I've done. The price ranges from RM300-400 depending on how complex the design is. Please call me at 013-234 2324"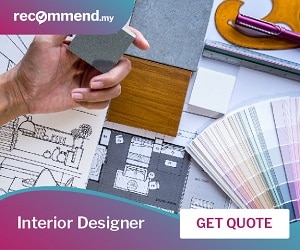 That response will always get better results compared to:
"Pls call me 013-234 2324 so I can find out more details"
2. Make your business profile stand out
Your business profile is the CV or resume for your business. After a customers reads your response to their request, the next thing they will do is view your profile to check your style and quality. A profile with lots of details on what you do and many photos of your work are likely to convince a customer that you're able to do his / her job, rather than an empty one.
3. Always remind your customers to leave a review for you
Diners check food blogs to decide where to eat. Travellers check hotel review sites before making a booking. And shoppers check Amazon reviews before buying.
The same goes for the services industry. Good service professionals know that the best new business comes from referrals, because the chance of closing that customer is as high as 80%.
The more reviews you get for your business on Recommend.my, the higher ratings you get, which also puts you higher in a customer's search results. Every response you submit to a potential job request will also include your rating, making it easier for you to close the business.
Your success is our success
"What defines success for Recommend.my?". This was a question we got recently. While it may seem like a simple question, it really isn't because many startups define success by amount of funding raised, how many newspapers they are featured in, or how quickly their team is growing. For us, success means helping GOOD service professionals grow and accelerate their business. No other measurement of success comes close.
Want to be a recommended service professional on Recommend.my?
Recommend.my lists some of the top recommended caterers, cleaners, photographers, videographers, event planners, venues and entertainment for all occasions. We also have highly-reliable and recommended renovation contractors, interior designer and home repair experts.
Sign up your service and get recommendations today
.