Do Malaysian's spend too much on things we don't need? In 2018, Malaysians were told to curb their expenditures, with the advice particularly aimed at those with unresolved debt.
While impulse purchases can give off an adrenaline rush, having too much stuff can clutter up your home, making it look messy and disorganised.
One way to reduce the clutter is to adopt a minimalist interior design, together with a minimalist lifestyle. That means, throwing out unwanted junk, adding more storage cabinets, and ensuring that our home interiors are designed with clean lines and neutral colours.
Whether you love it or hate it, the beauty of the minimalist interior design can greatly improve your quality of life, while saving you cost in the long haul, too.
The key to achieving a minimalism-inspired interior is by selecting your furniture carefully and colour-palettes that will complement your overall interiors.
Another key take-away to note is to remove any unwanted visual clutter and miscellaneous items that may obstruct or serve no actual purpose in your interiors.
Still hesitant? Check-out these seriously gorgeous minimalist homes in Malaysia to add to your list of inspirations.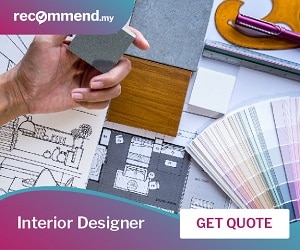 Streamline your interiors with Recommend.my!
Declutter your home with well-designed layout and storage! We connect you to highly-skilled professionals to help you plan your ideal home from local designers.
Serviced Apartment at Central Residence, Sg. Besi
Nothing says effortless cool and easy maintenance like an industrial-style living room. Textured feature walls greet black and white furnishings to create a classic and sophisticated minimalist charm. Meanwhile, the artistic built-in wall clock also brings a distinct elegance into the room, setting off a space that is well-thought-out and organised.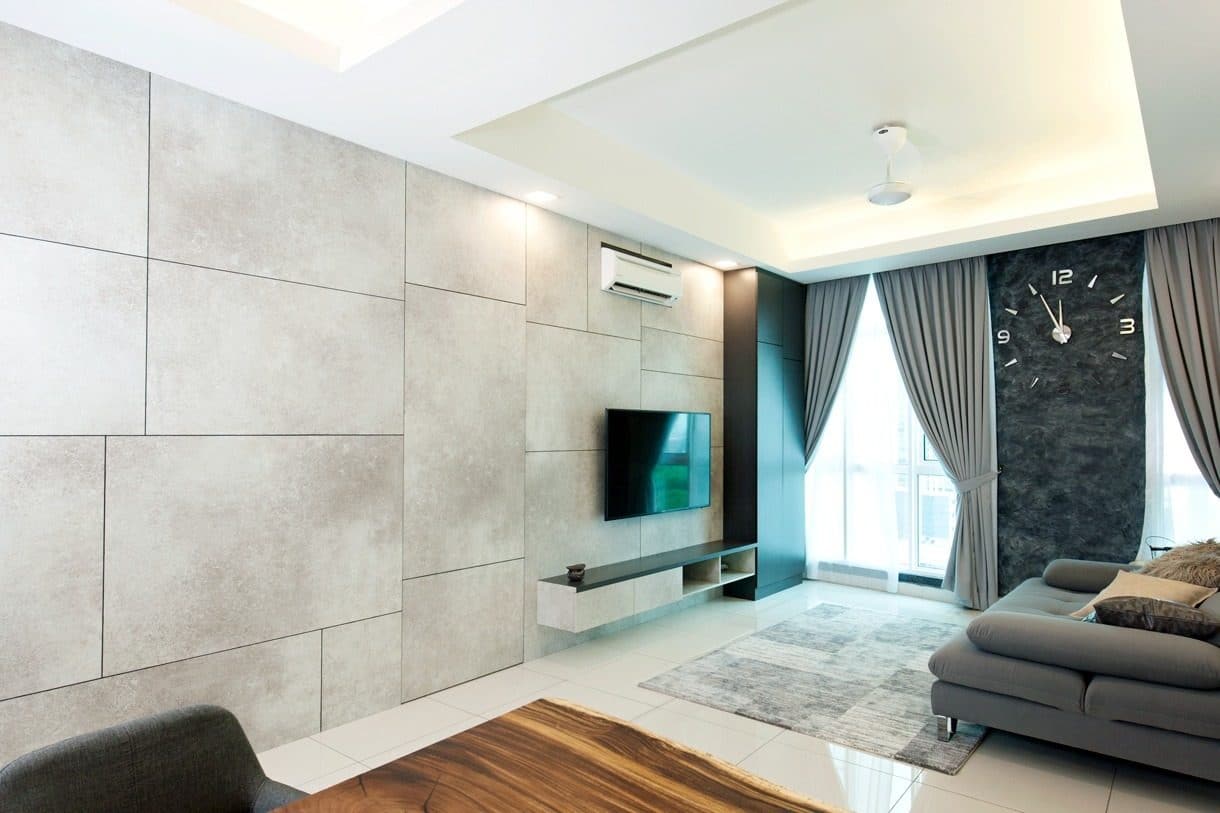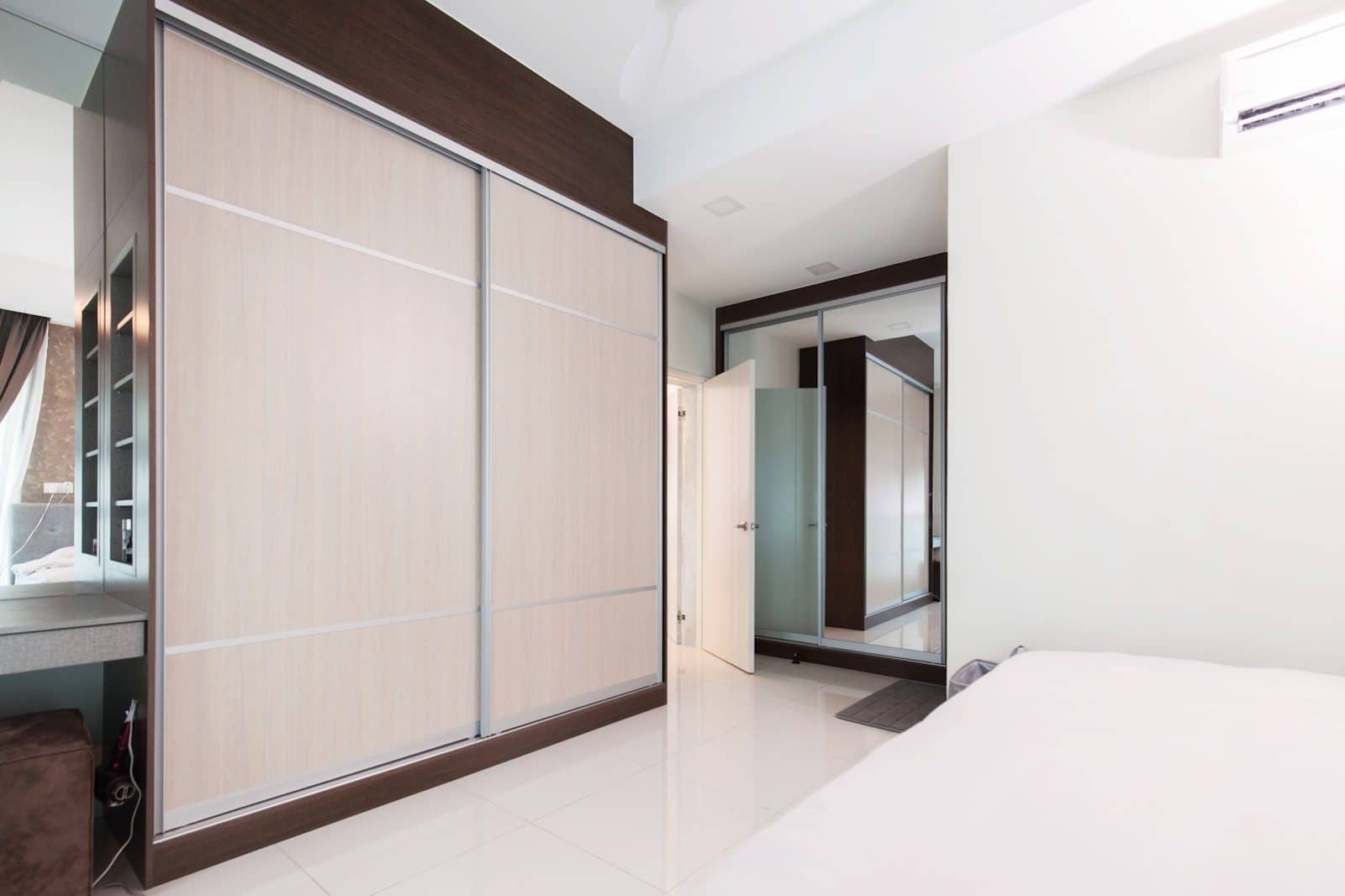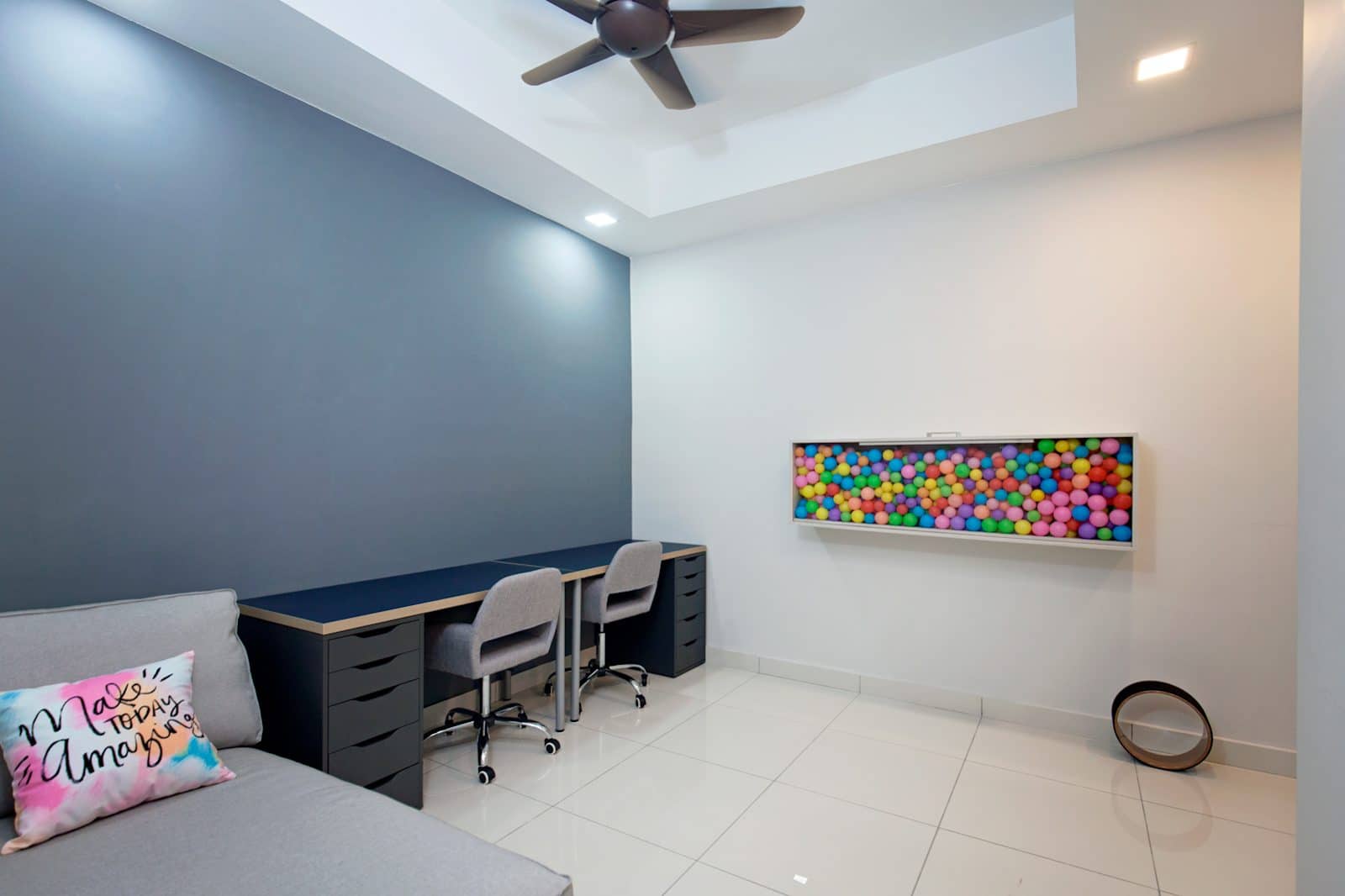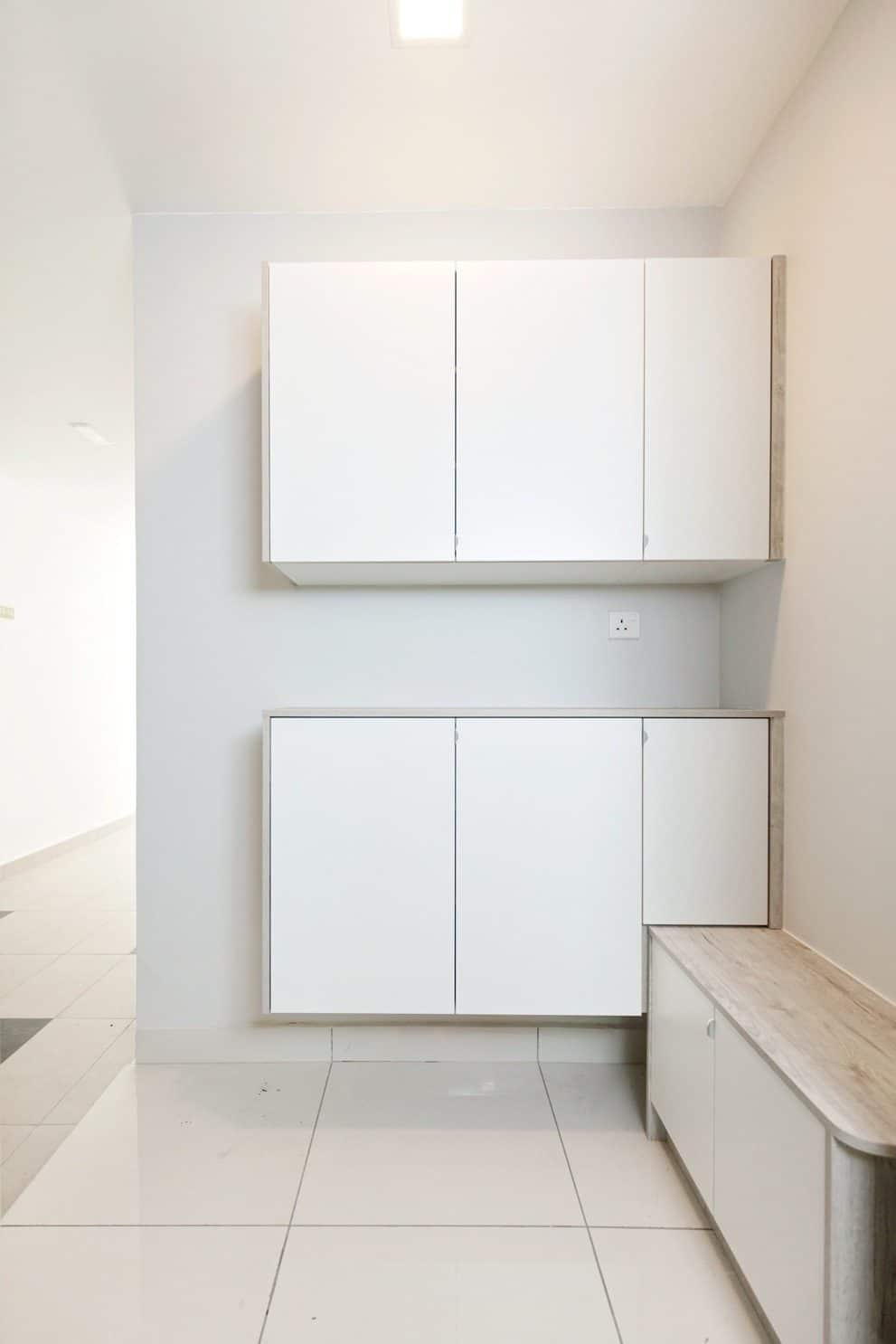 Budget: RM30,000*
(work includes feature TV wall, cabinetry and display storage shelf)
2-Storey Terrace/Link house in Ambang Botanic 2, Klang
Shades of beige, whites and greys bring a distinct signature to this neutral minimalist interior that boasts modern charm. The mismatched lounge chair and sofa create a harmonious union between the wooden cabinets while the wood-textured ceiling fan blades blend seamlessly for a clutter-free home.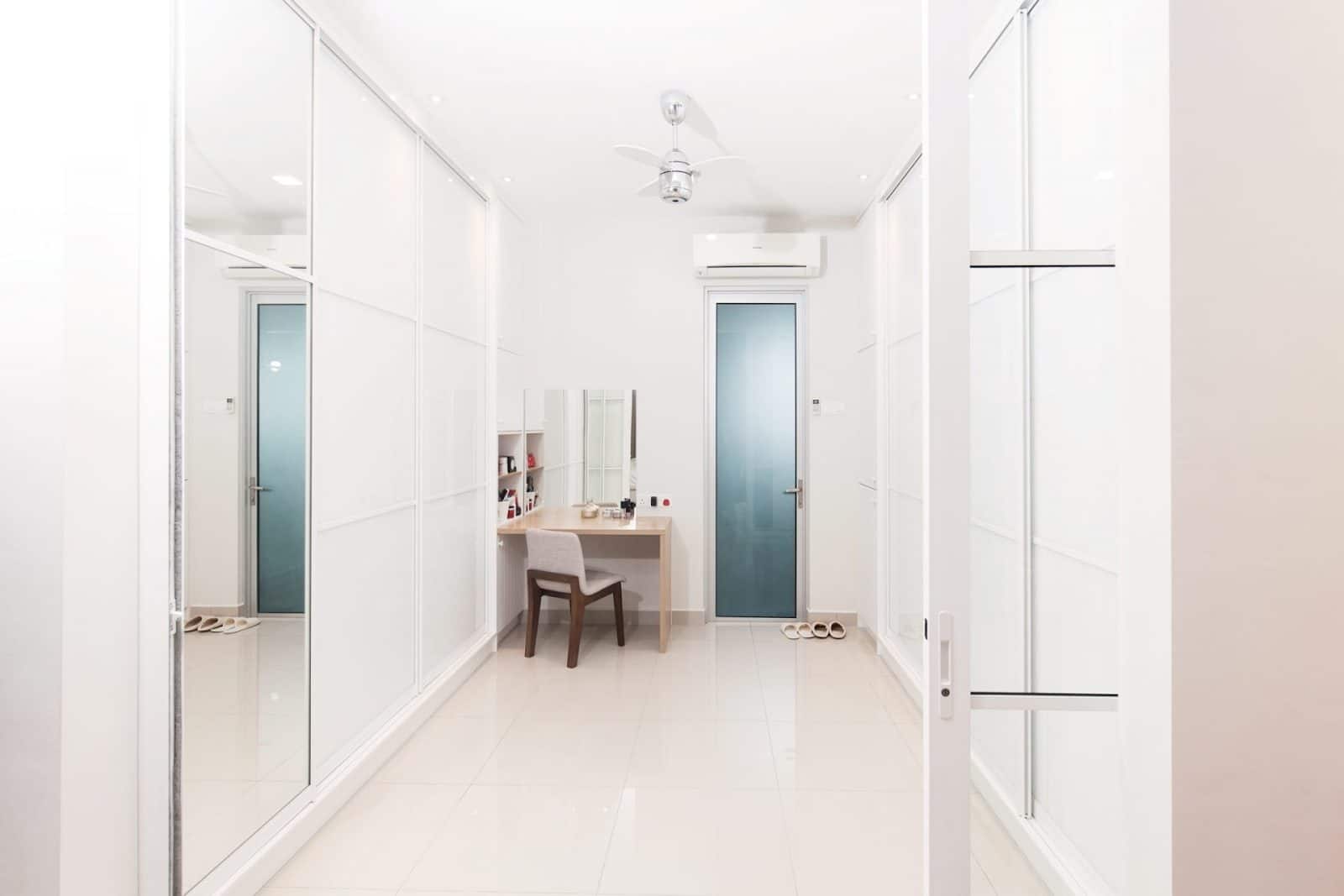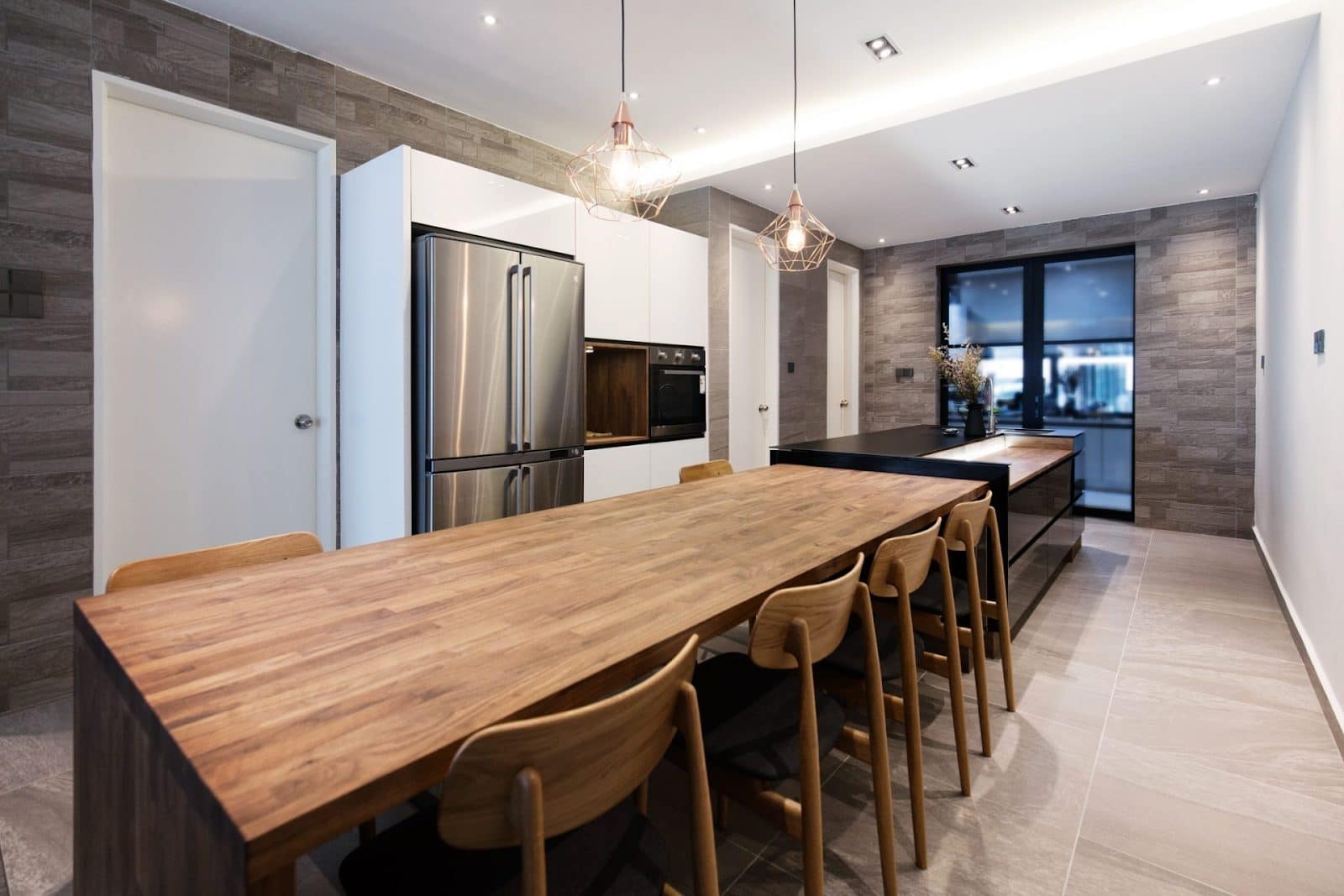 Budget: RM180,000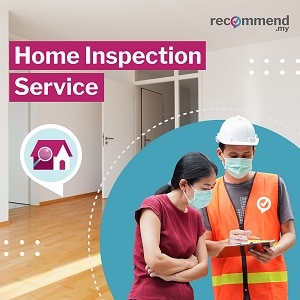 Studio Apartment at Galleria Equine Park in Seri Kembangan, Selangor
Effortlessly elegant, sophisticated and modern all at once, an all-white interior never goes out of style. It offers you the best choice when you want to make your room bright and airy while being versatile enough to complement the rest of your home's interiors. Add a pop of colour by adding accessories and furniture with bold colours such as greens or reds to provide a coherent balance to the room.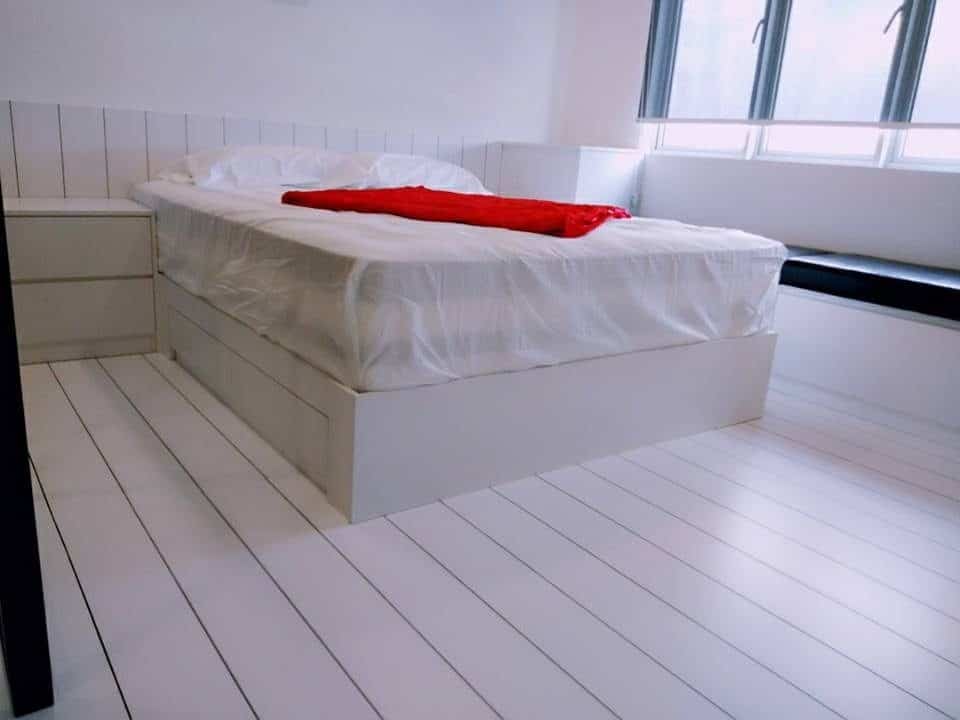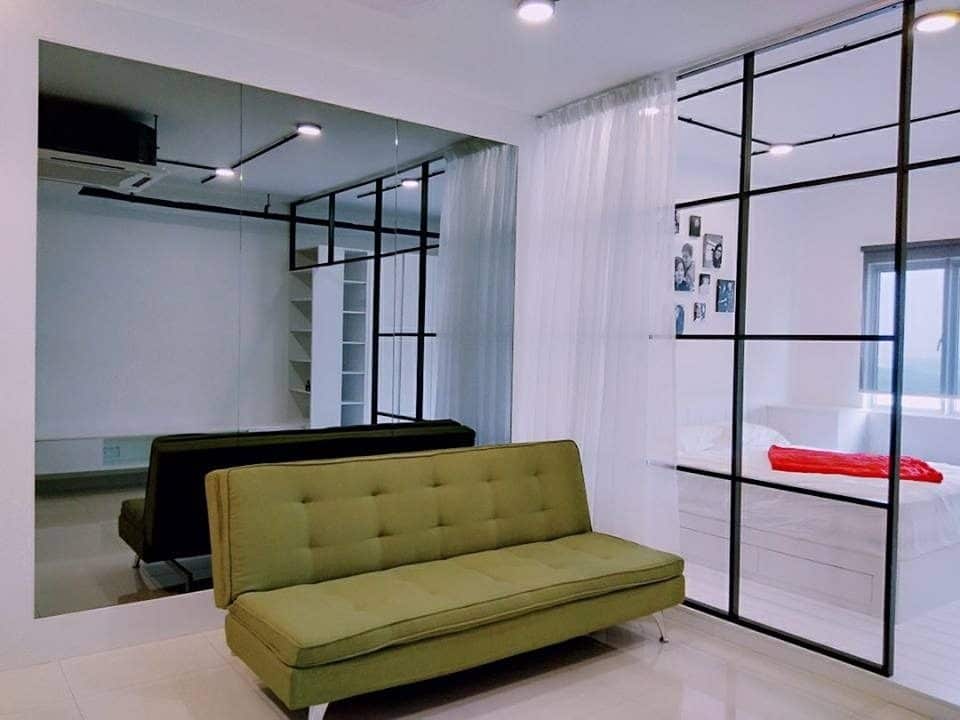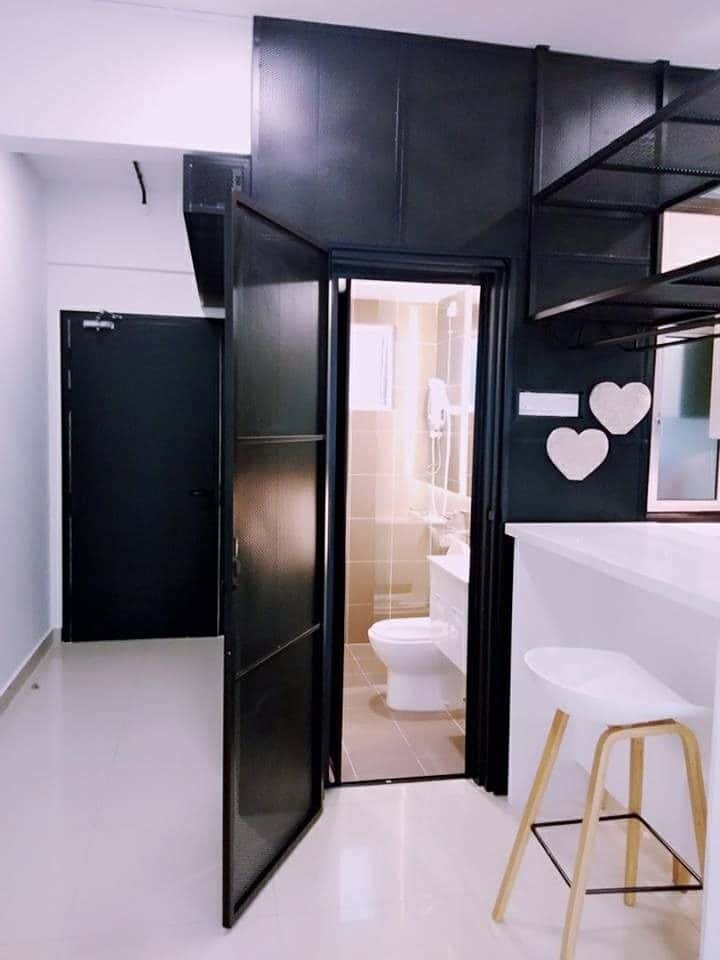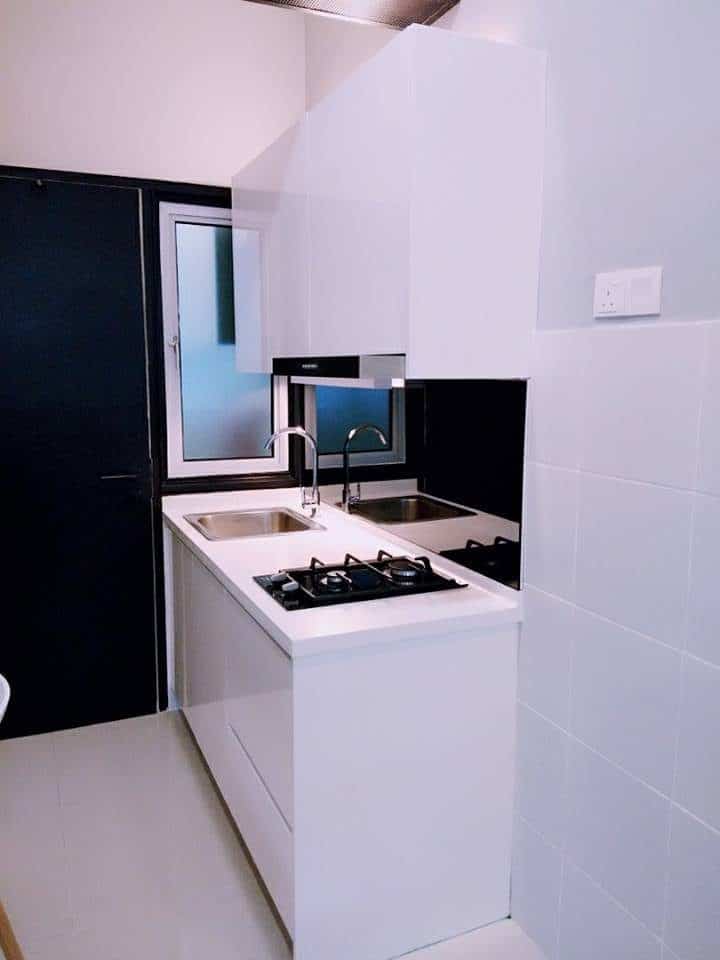 Budget : RM50,000
3-Bedroom Condominium in TTDI Plaza, Kuala Lumpur
Contemporary homes like the one below incorporate black and white in wonderful ways. You can pair these harmonising colours with wooden textures and accents for an interior that boasts practicality with a modern charm. Combining elements of wood into your home is also believed to bring good feng shui for your household, as wood is believed to strengthen positive energy to one's surroundings.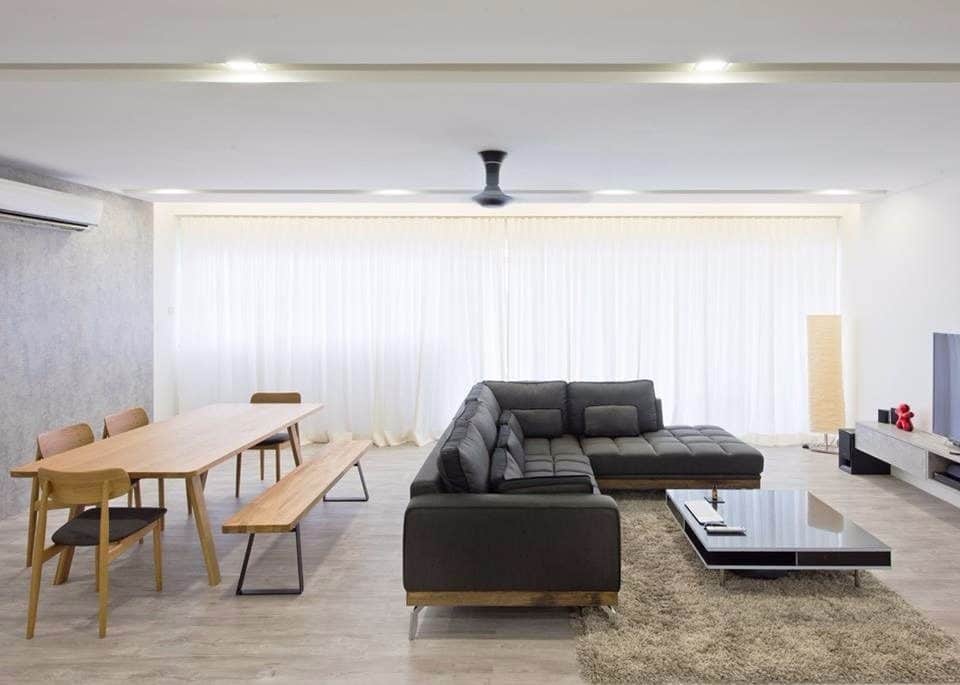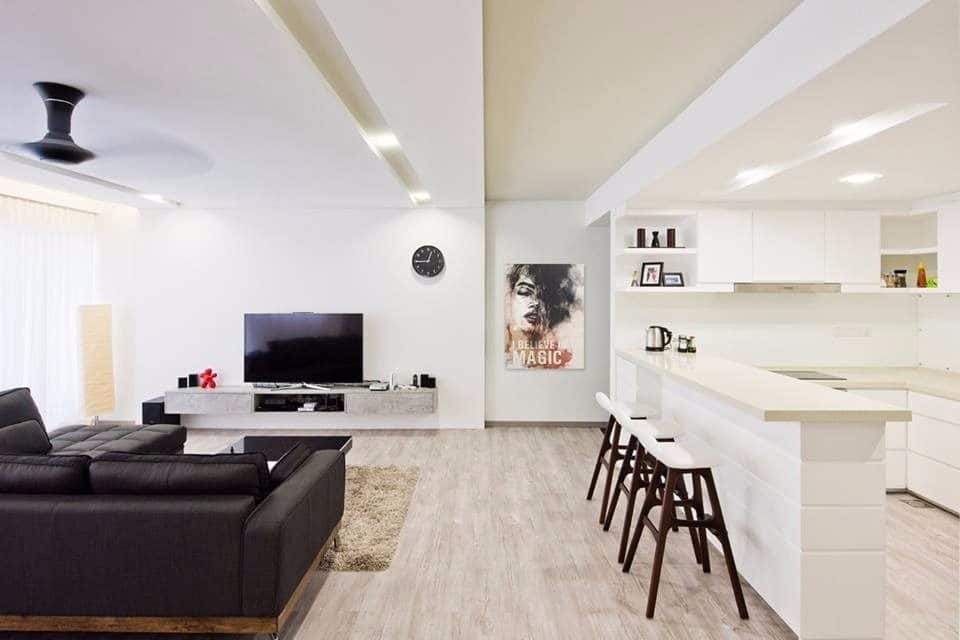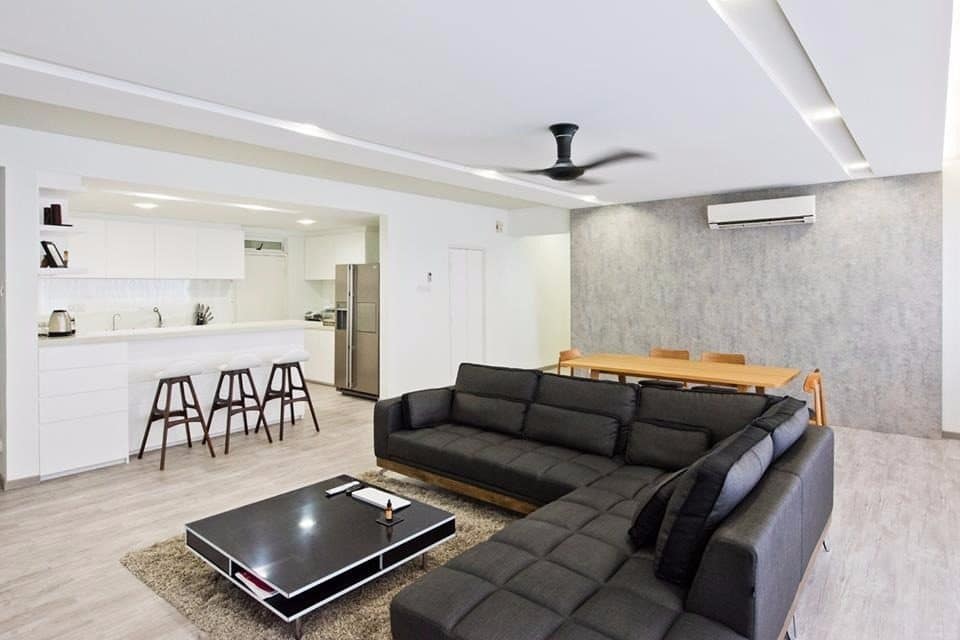 Budget : 250,000
3 + 1 Bedroom Condominium at The Resident, Ampang South
Choosing your materials that resonate with your personal style is important when designing your interiors. For some homeowners, they may enjoy the organic feeling of concrete walls, while another may prefer a more sophisticated flair of luxurious marble flooring for their home. Similar to this home in Ampang South, sleek white countertops and track lights help to develop a refined space that unifies with its unique marble flooring to enrich its minimalist appeal.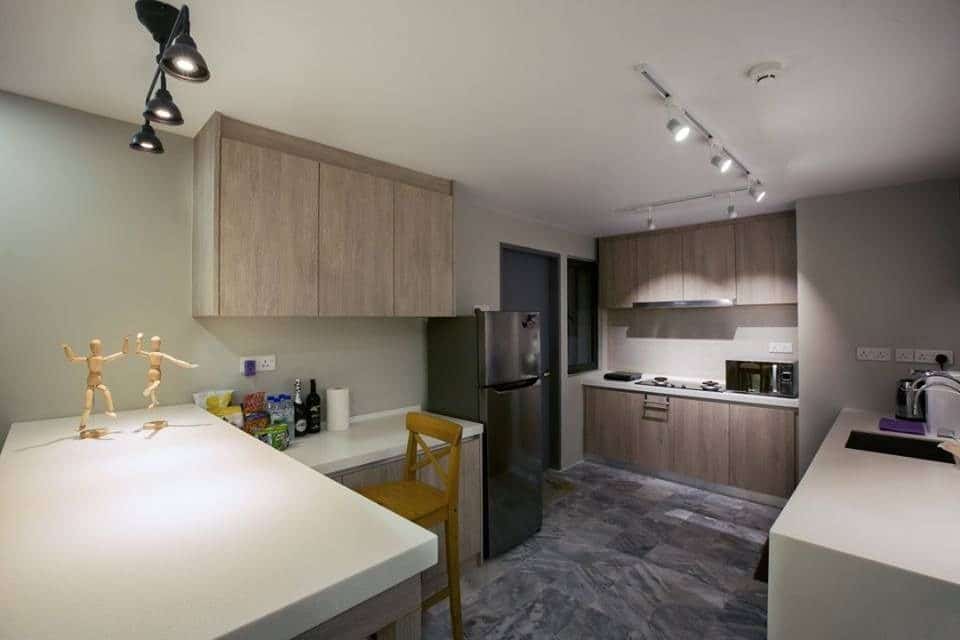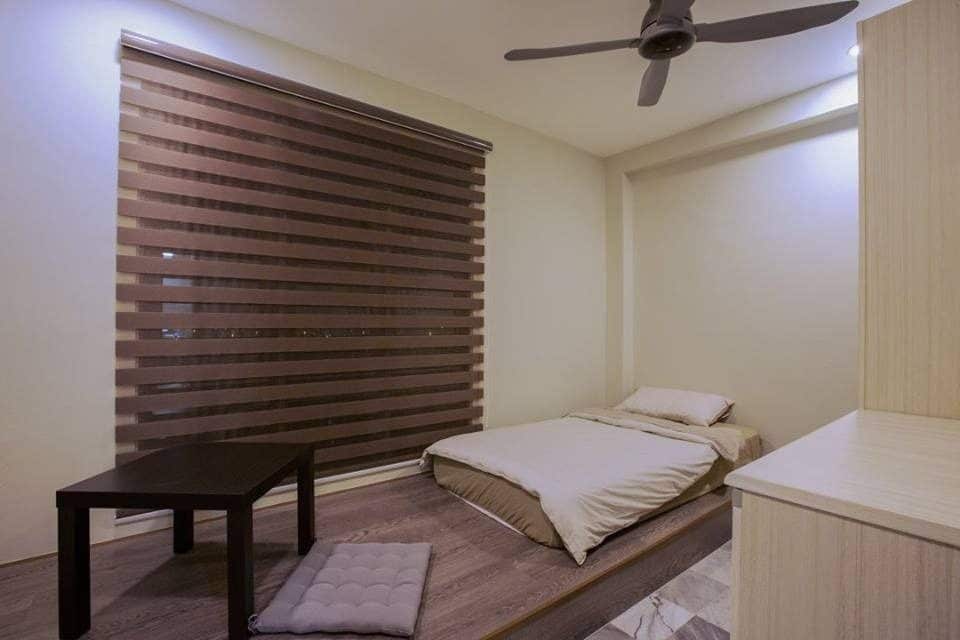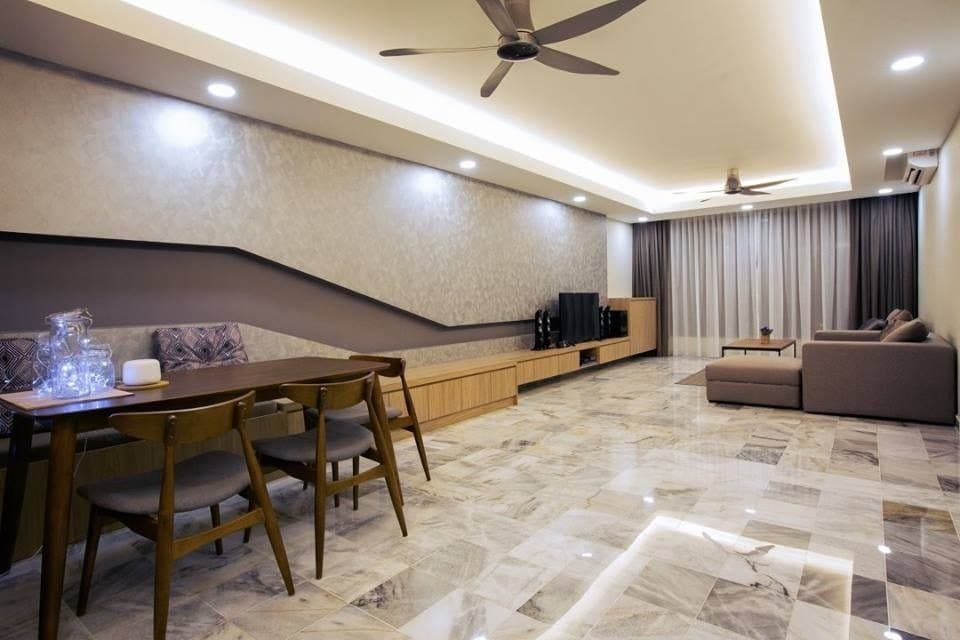 Budget: RM70,000
2-Storey Terrace House in Dato Onn Perjiranan 15
This home combines a cosy window seating area paired with warm lighting for the ultimate bedroom retreat for a welcoming place to call home. Pastel coloured throw pillows provide a subtle shade of colour into this minimal space while utilising white as the primary colour for a space that's wide and open.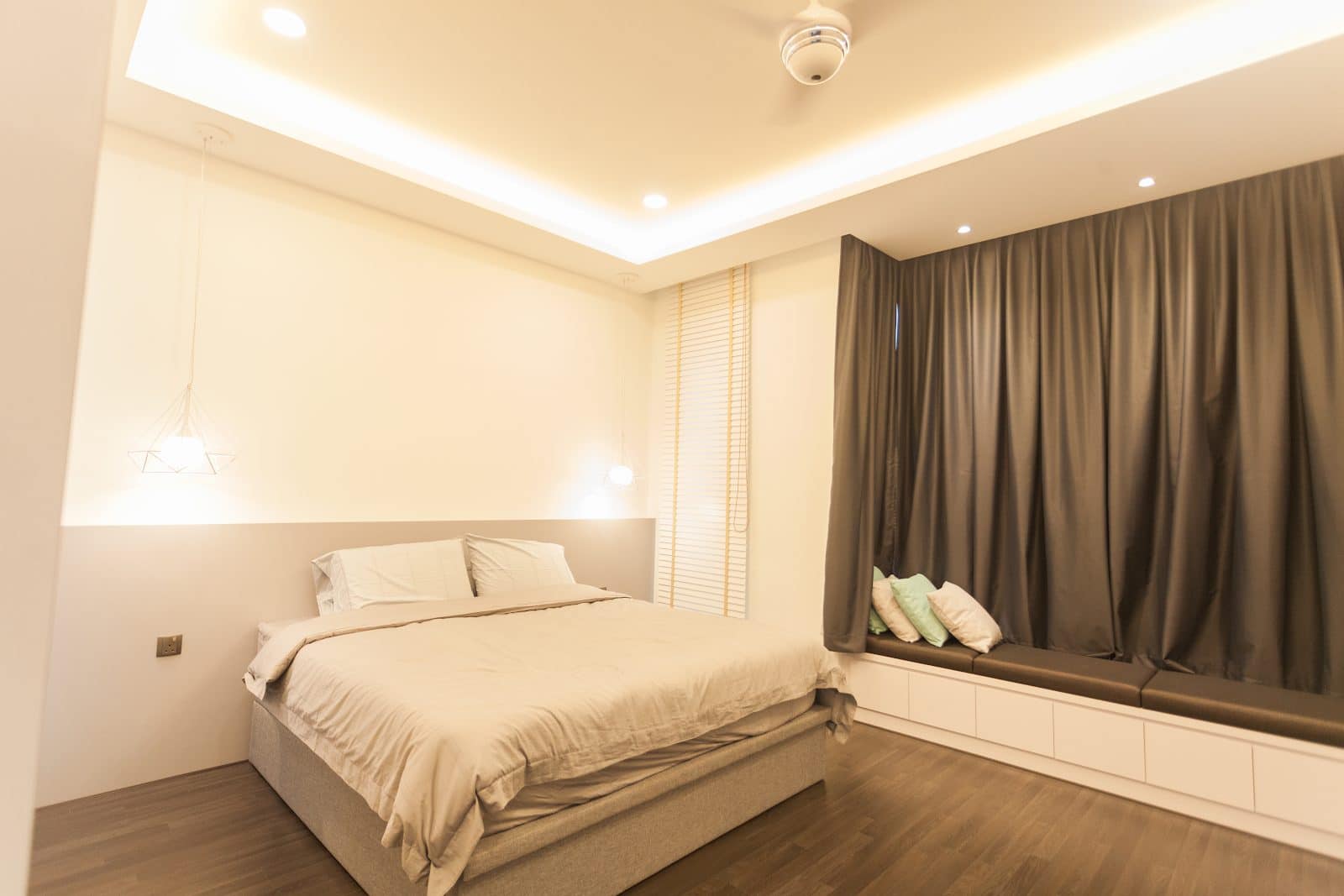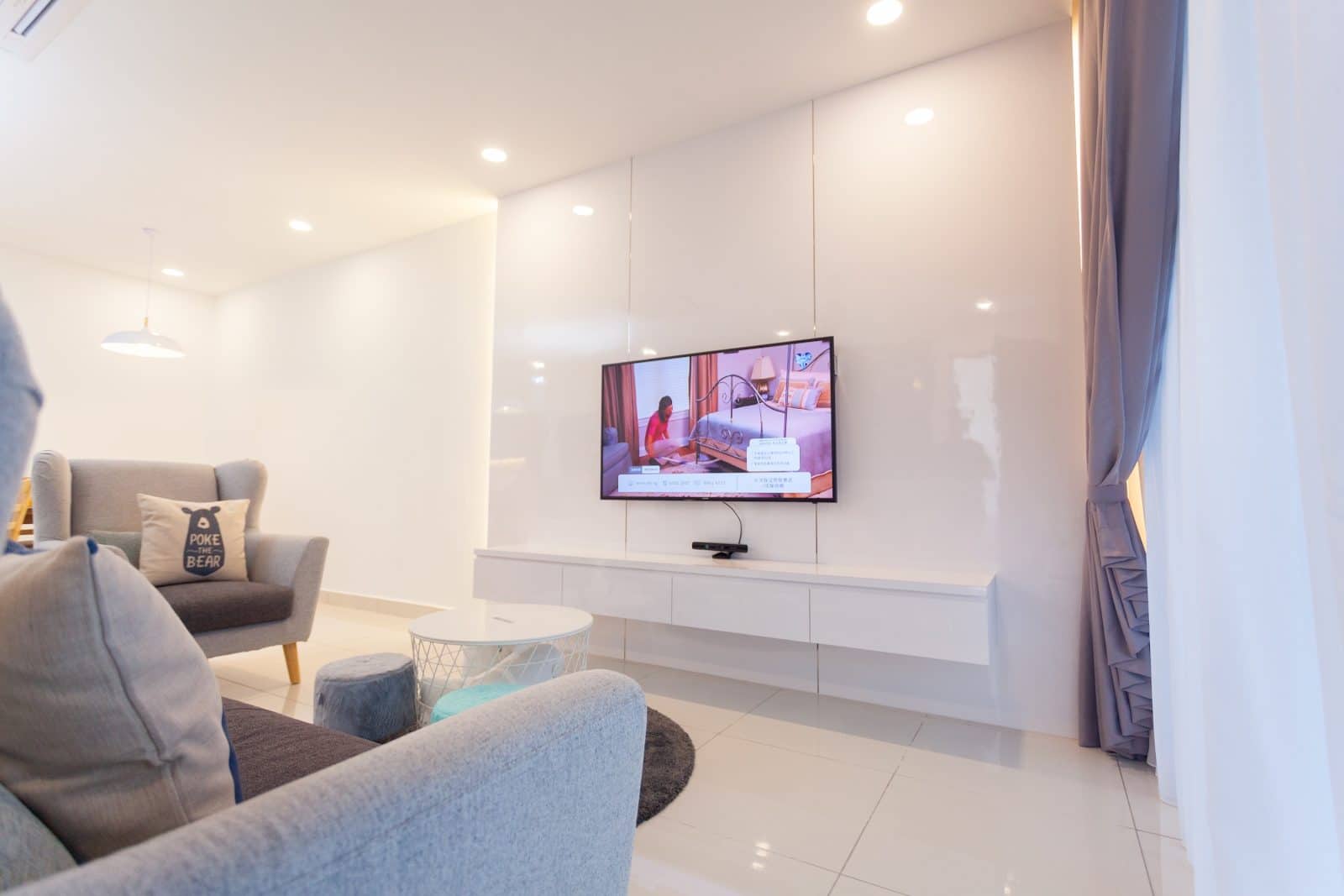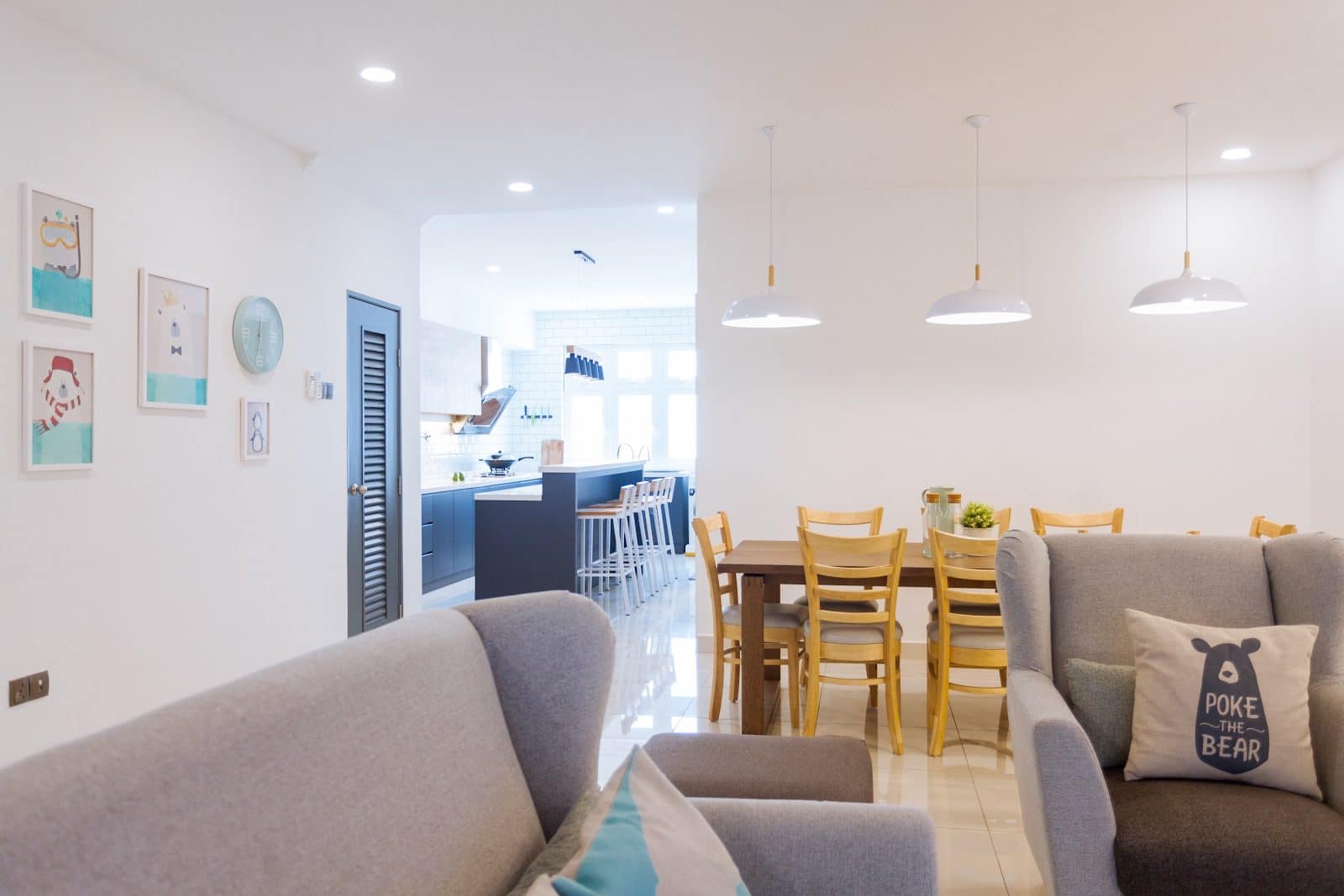 Whether you're looking to curate a particular style or simply looking to update your space, white is the perfect canvas for any type of decor. Experiment with varied textures and colours of furniture, photo frames and even introducing plants into your home to balance plain interiors for a home that's timeless for years to come.
Budget: RM150,000
Give your home the ultimate minimalist makeover!
Recommend.my offers hundreds of interior designers that will help you customise your home to your preferred style of choice. Whether you just got the keys to your house or are thinking to upgrade your existing home, our reliable and certified interior designers are equipped to help you plan accordingly.