Did you know that the terrace house is the most common type of residential property in Malaysia? Today, they account for 44% of all residential properties in the country.
In fact, terrace houses have been around since the seventeenth century, when the Dutch started building them in Melaka.
And even though the design of terrace houses have changed over the years, many common features continue to exist today. For example, terraced houses are normally 1, 2 or 3 storeys high. They are narrow and deep, and the living quarters and kitchen are usually on the ground floor, with the sleeping quarters upstairs.
The interior design challenges of terrace houses
The dimensions of a typical terrace house in Malaysia range between 65 to 80 feet deep, and 18 to 25 feet wide. And unless you have an end lot or a corner lot, the only source of window light and ventilation will come from either the front or back of the house.
This causes a challenge for interior designers since all good interior design should maximise natural light and expand the sense of space inside.
One of the most common things that homeowners like to do when they get their terraced house is to extend the kitchen, and create a wet kitchen area at the back. This allows them to entertain guests in the dry kitchen area while moving the heavy cooking to a semi-outdoor space.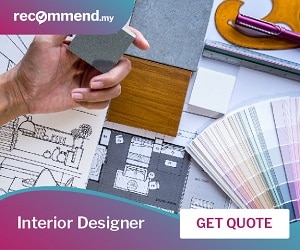 Here are some great examples of terrace house interior designs to inspire your own renovation project!
Striking Terrace House in Island Glades, Penang
This gorgeous terrace house has light permeating from every corner of the home, setting an open and inviting atmosphere. The designer effectively customised this open-space layout matched with wooden flooring that combines the living and dining area into one for the family's ease of access. The most captivating feature of this home is the use of harmonising contrast furniture utilising light and dark tones and accessories to provide a refined, yet humble sanctuary.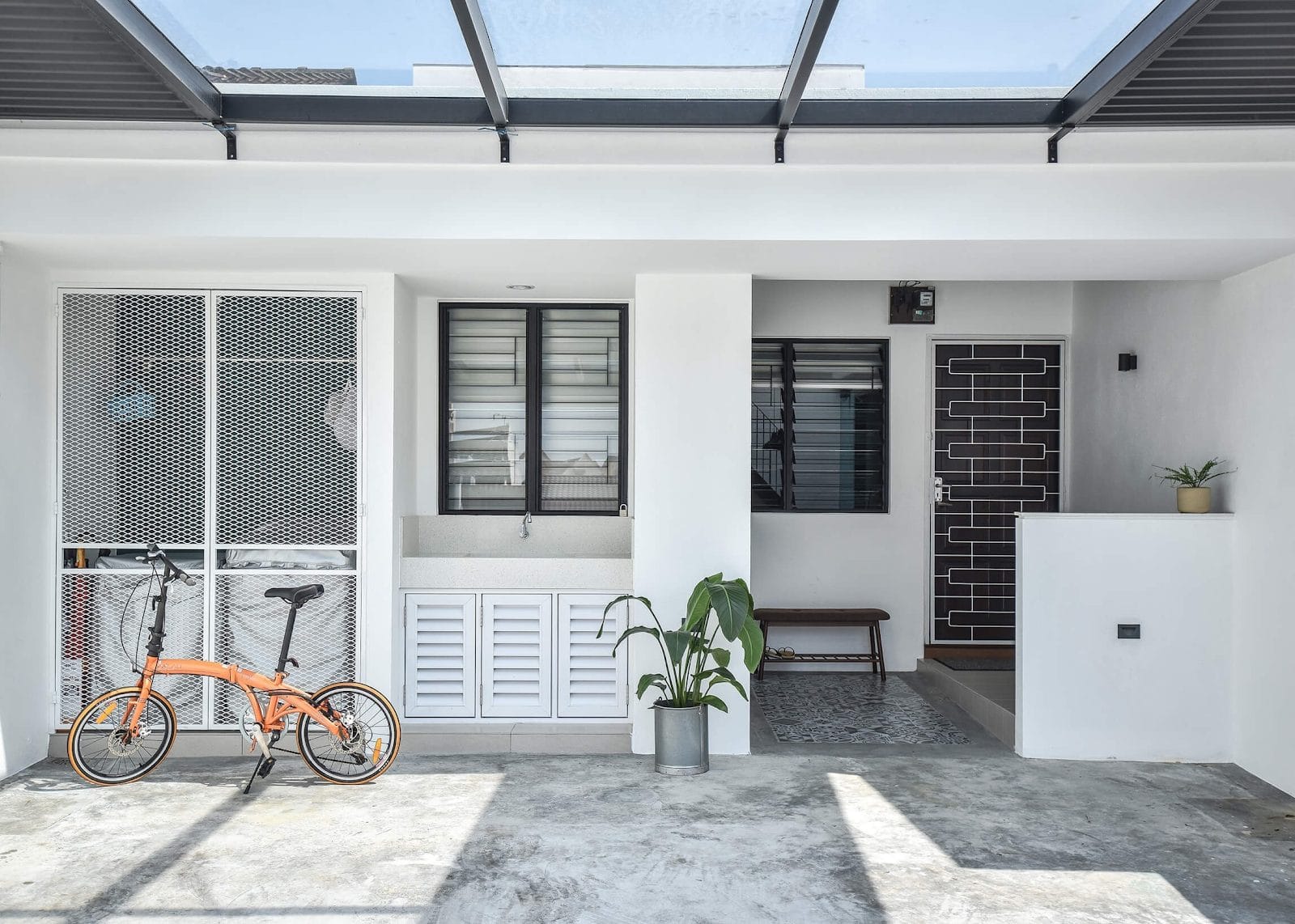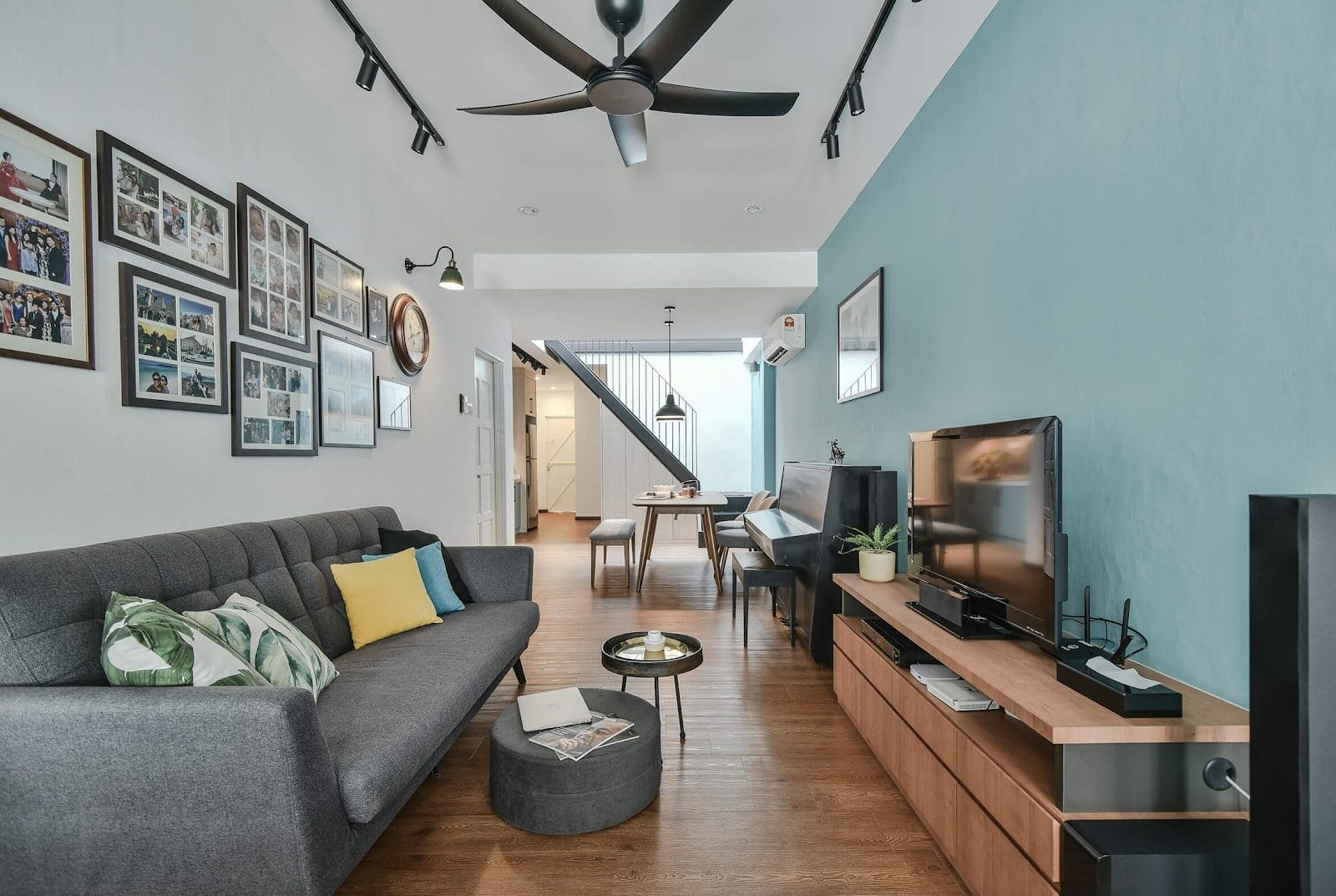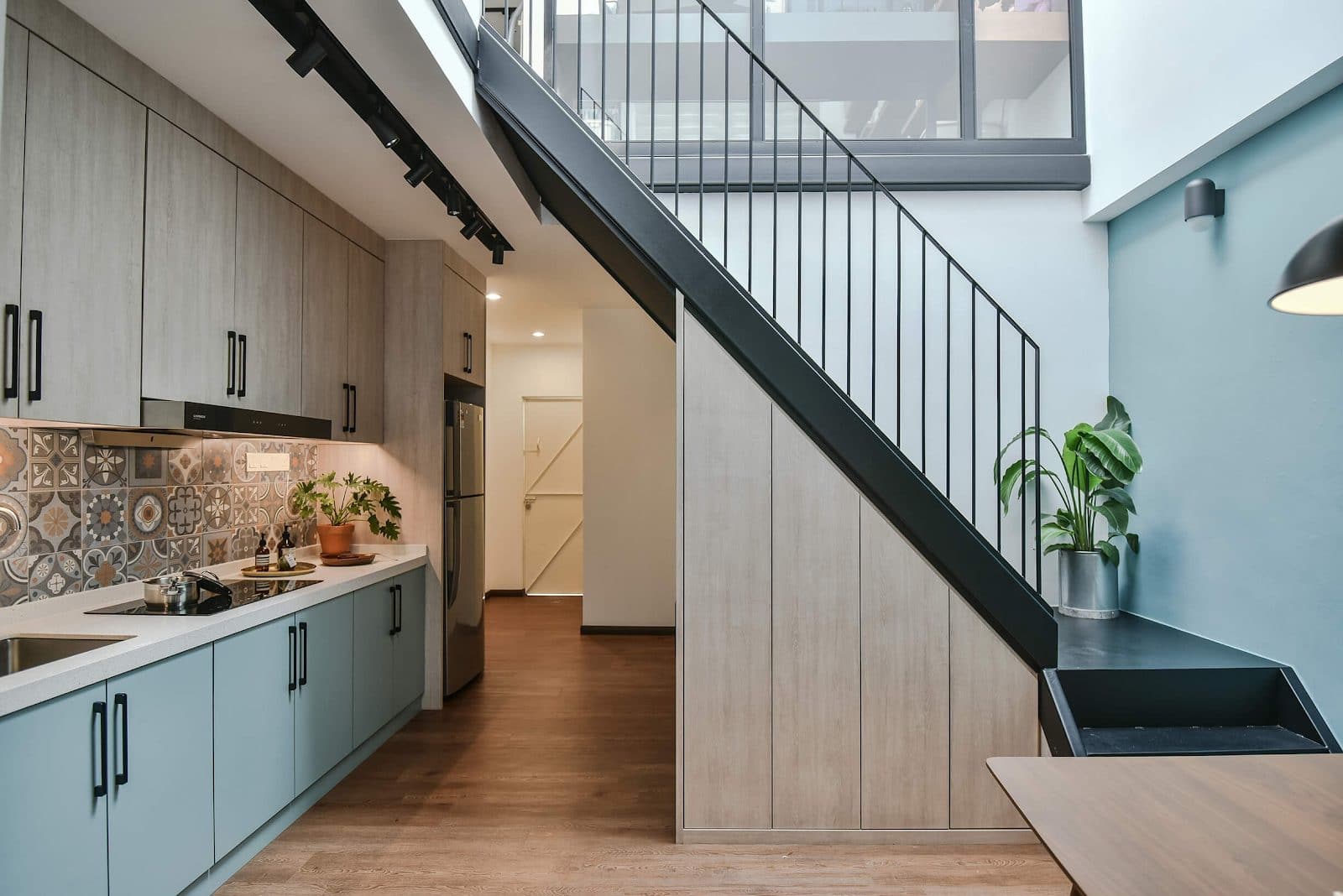 Stunning Terrace House Renovation in Bandar Puteri, Puchong
This radiant escapade in Bandar Puteri, Puchong is mono-theme and paired with wooden accents with a touch of marble detailing. The recessed ceiling lights in the home's living area also complements the rest of the interiors while providing soft illumination when it gets dark outside. A playful checkered rug in the living area further provides a focal point to the rest of the room.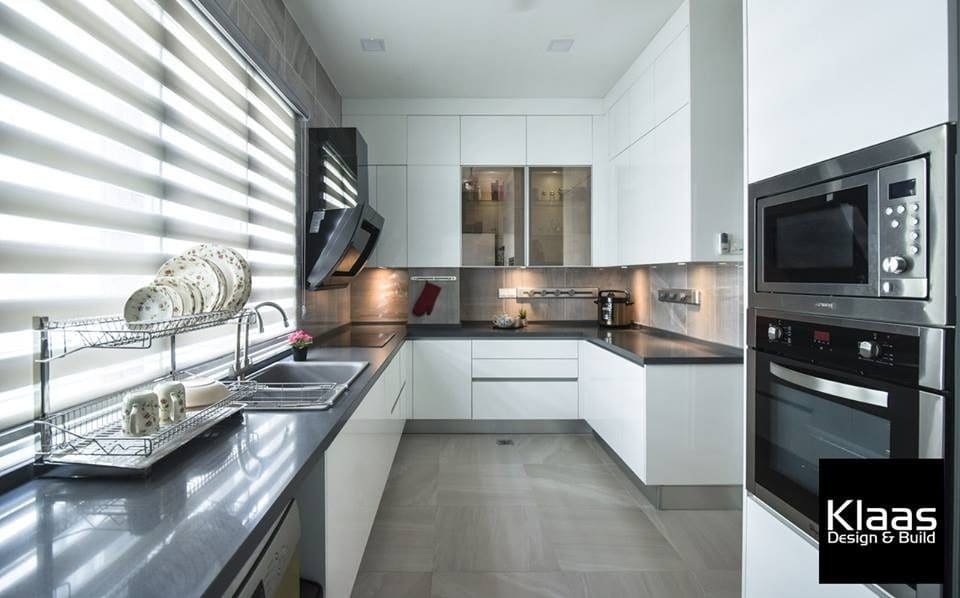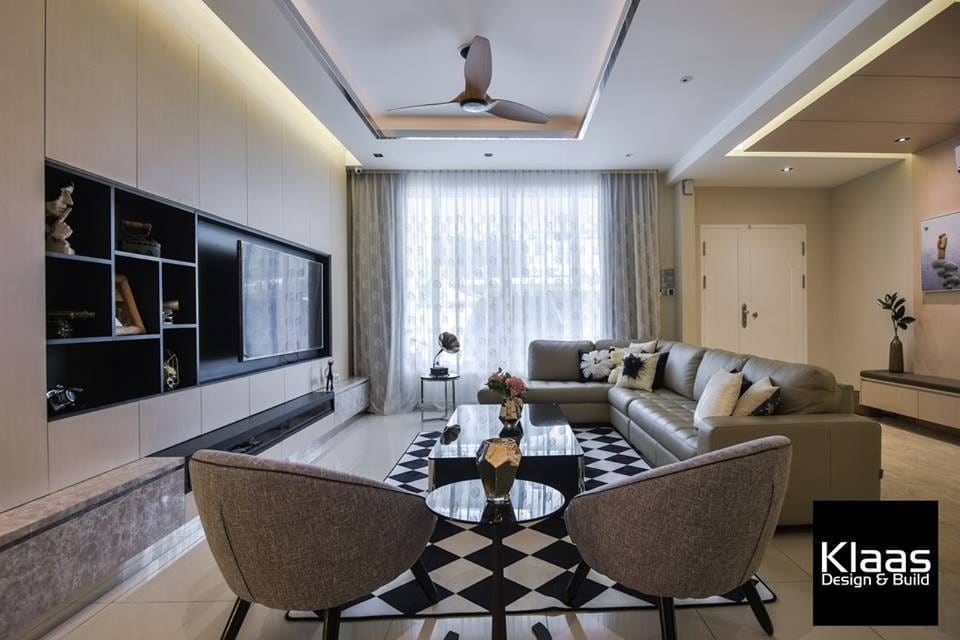 The most eye-catching layout is the kids' bedroom, drawing concentration to its vibrant interiors that is feminine and perfect for budding young ladies.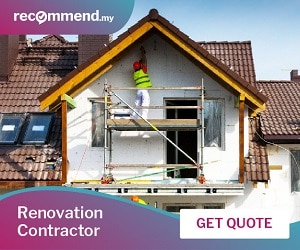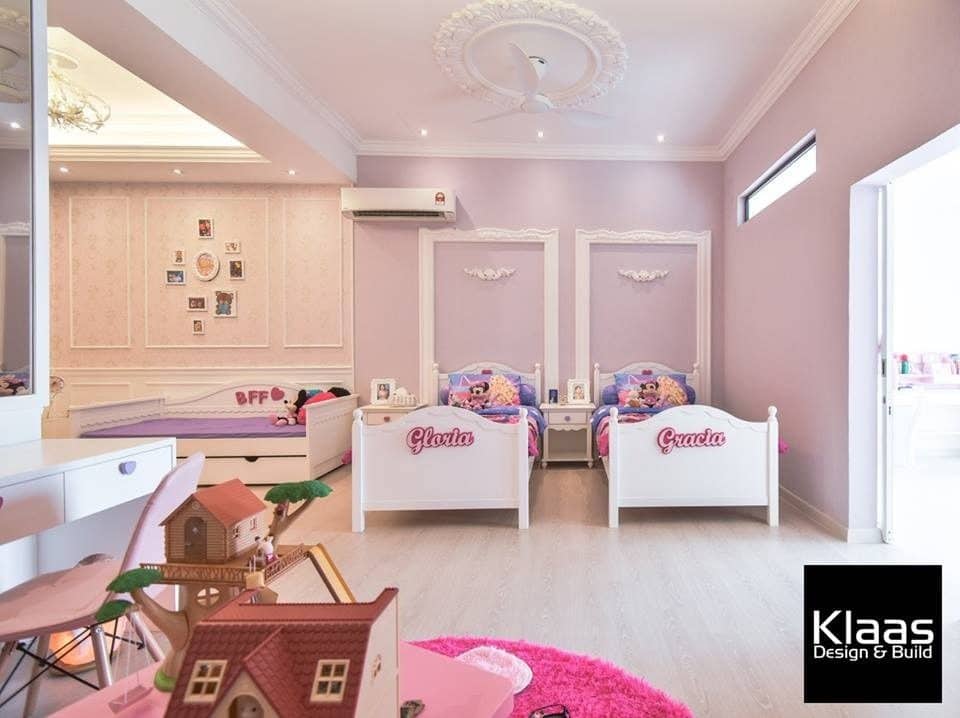 Elegant Superlink Terrace House in Shah Alam
This home utilises white-washed walls and ceilings matched with dark-wooden furniture to give off a luxurious atmosphere to the home. Its design is sleek, clean and functional thanks to the oak-coloured kitchen cabinets and wooden flooring that provide an uplifting, light and serene surrounding that's ideal for a family home.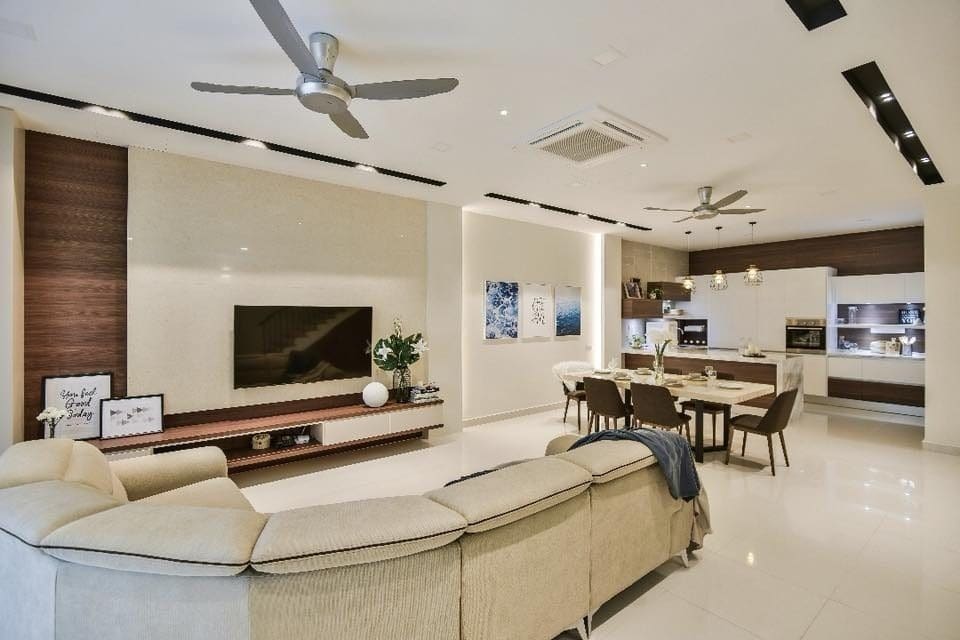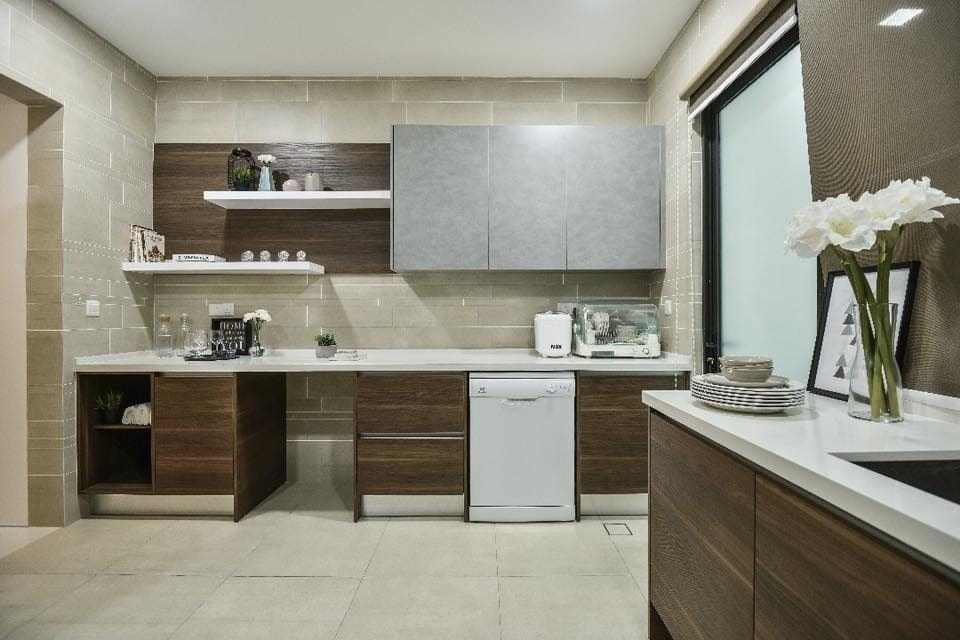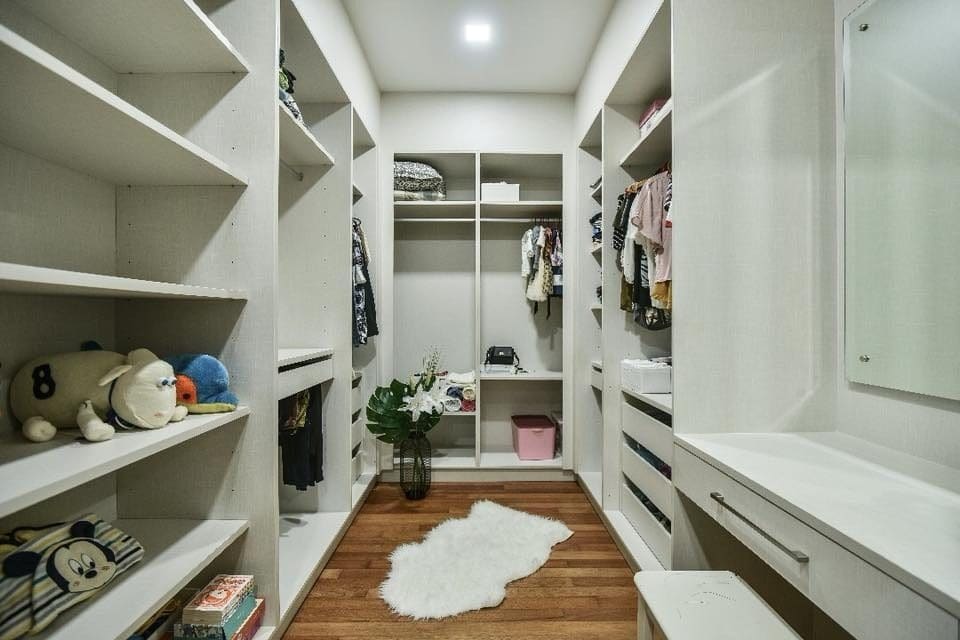 Terrace house in Greenwish Garden in George Town, Penang
Be enthralled with this ultra-functional, airy and elegant Scandinavian-inspired home, perfect for those who appreciate a lack of visual clutter for their interiors. Using a combination of light woods and white walls to create a functional and classy home, this humble abode in Georgetown, Penang sparks some true Scandinavian hygge.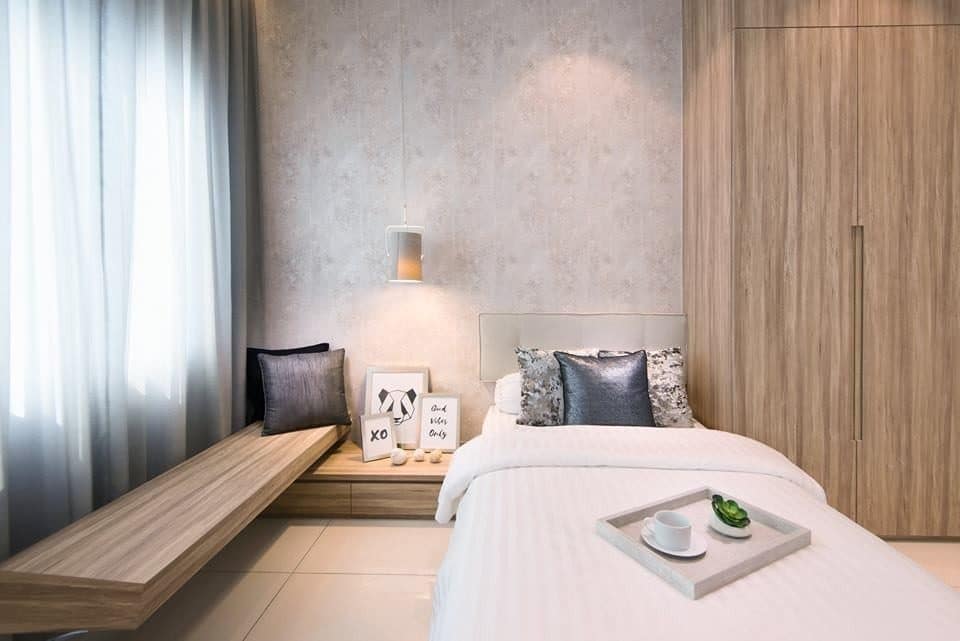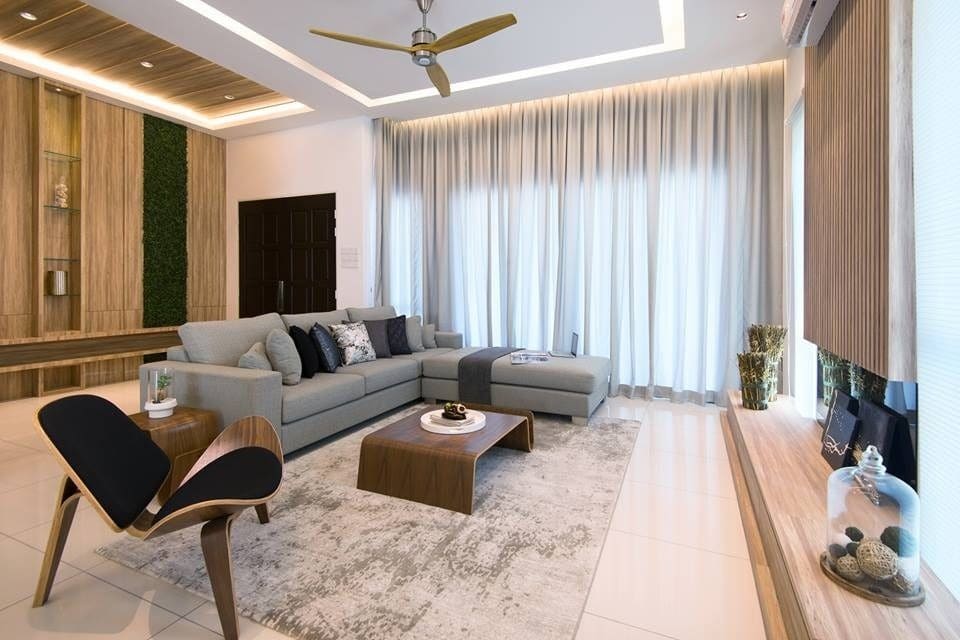 Modern terrace house in Setia Eco Glades, Cyberjaya
With so many design builds to choose from, it's important to determine the right layout to cater to your family's requirements. This chic Scandinavian-inspired home features polished white brick tiles and mismatched furniture to provide an elevation of texture and colours into the room. Calm, muted tones of white, grey and pale green also help to maintain a bright and inviting space to come home after a long day.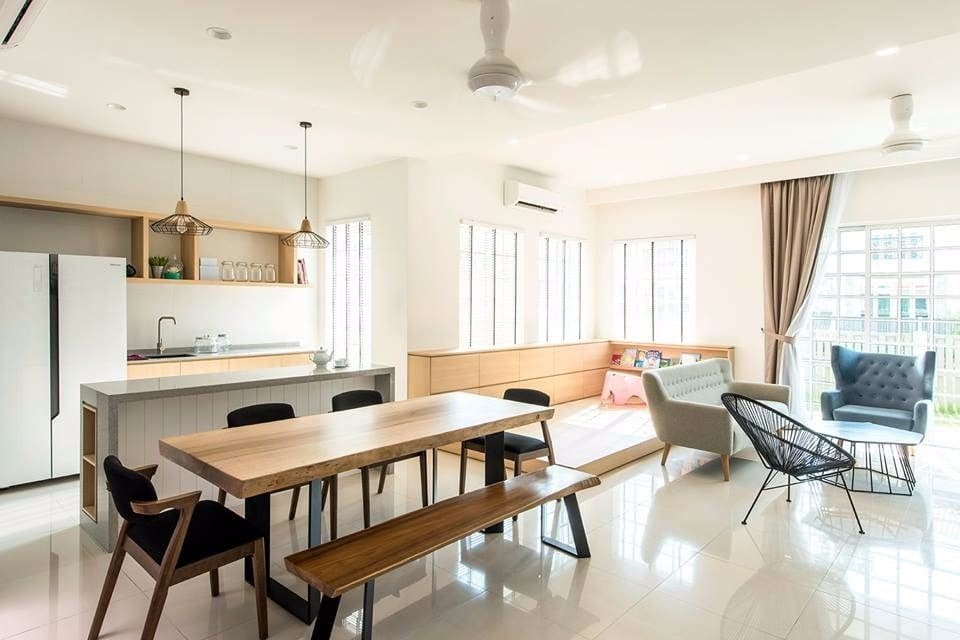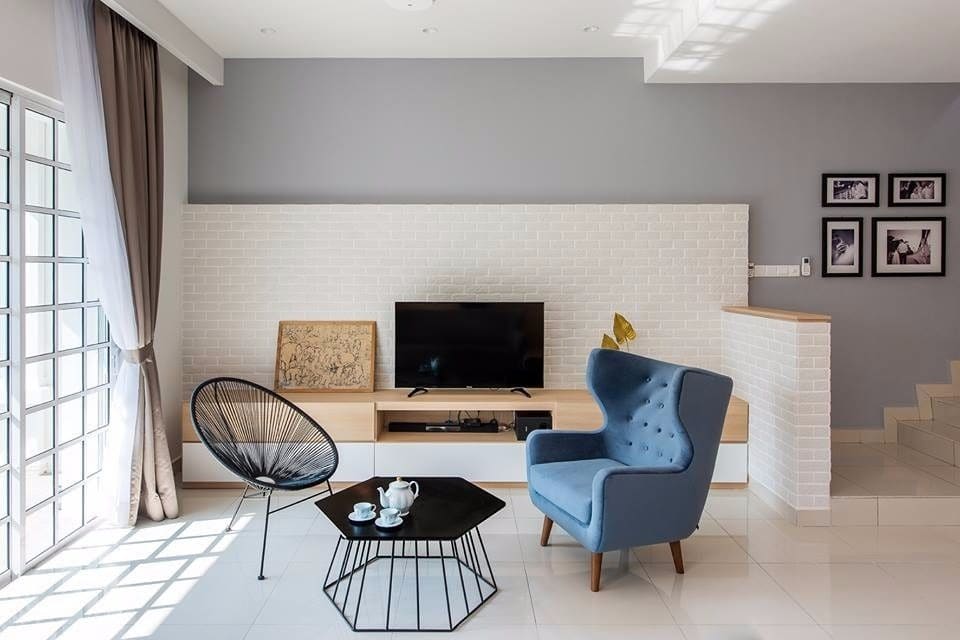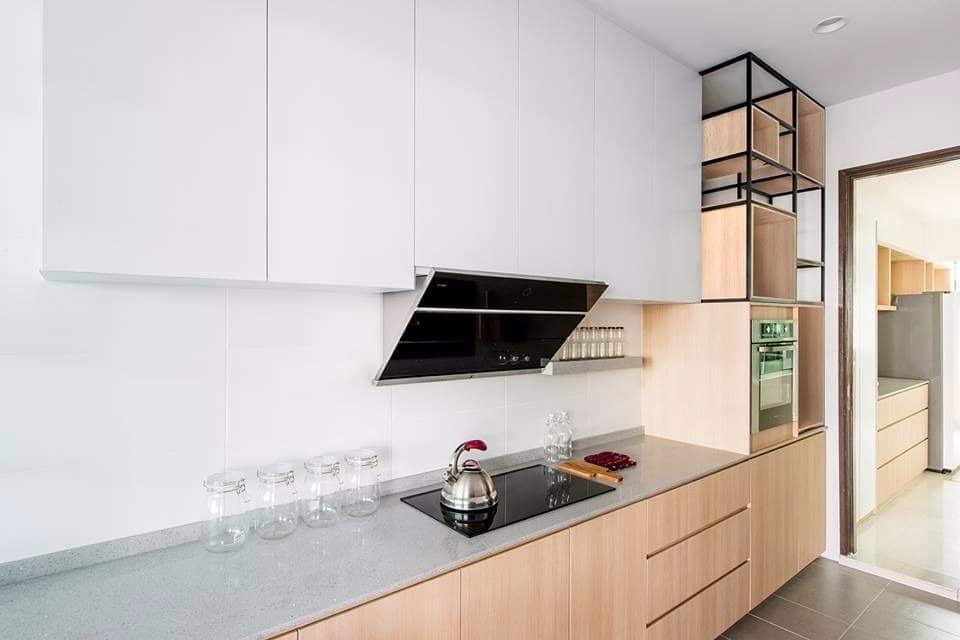 Want to implement any of these design inspirations into your home?
Access hundreds of verified interior designers who can help you build your dream home. From renovating, designing and even consulting, our field experts are here to aid every step of the way to bring you one step closer to achieving your long-awaited dream home. Get free on-site visits, consultations and detailed quotations according to your requirements today!