The world's fastest-growing hotel chain turned to Recommend.my to design its stylish spaces for budget travellers in Malaysia
OYO is the world's fastest-growing hotel chain, with a portfolio of more than 23,000+ hotels in 800+ cities in 18 countries around the world.
In Malaysia, OYO rooms are gaining exceptional recognition since the hotel's inception in 2013. With a current count of 150 properties across major cities in Malaysia including Kuala Lumpur, Penang, Langkawi, Johor and Malacca, the future is bright for this international hotel chain.
And for travellers looking for ways to stretch their money, an OYO room is the perfect solution when they need stylish yet affordable accommodation that is centrally located.
Re-inventing the face of Malaysian budget hotels
When we connected with the management team of OYO, the task given to us was to re-design twelve newly acquired units as soon as possible to be rented out. These units had been vacant for more than five years, so there was an urgency to revive the units with a limited amount of time granted to the team.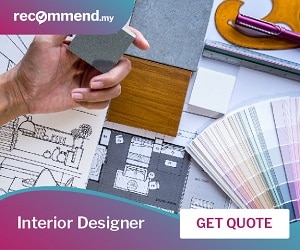 Ready for your home upgrade?
Get free quotes for your interior design projects.
The Solution
With time being of the essence, the Recommend.my team worked with R.Works (a Recommend,my partner) to create a collection of three interior design concepts in "Milk", "Earth" and "Ebony blue" for this local hotel chain:
"Earth" Concept
Distinguished pops of colour, patterns and details spring up from the living room to draw attention to the fuss-free and "no-frill" interior. Resembling a studio unit, its warm interiors exemplify modern comfort with an earthy richness that makes the room exude a warm and inviting atmosphere to welcome friends and guests even while being on vacation.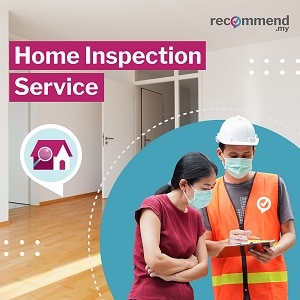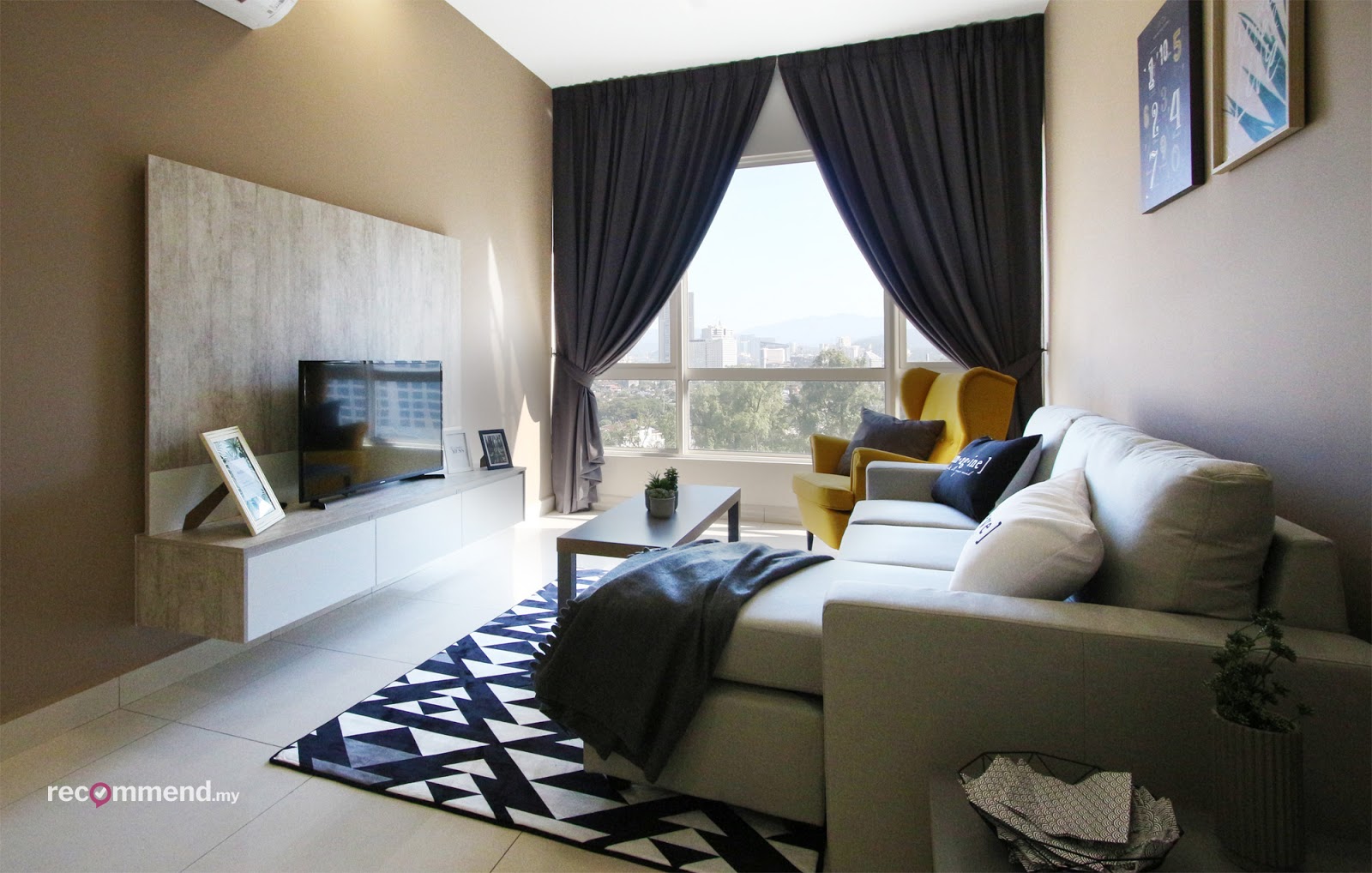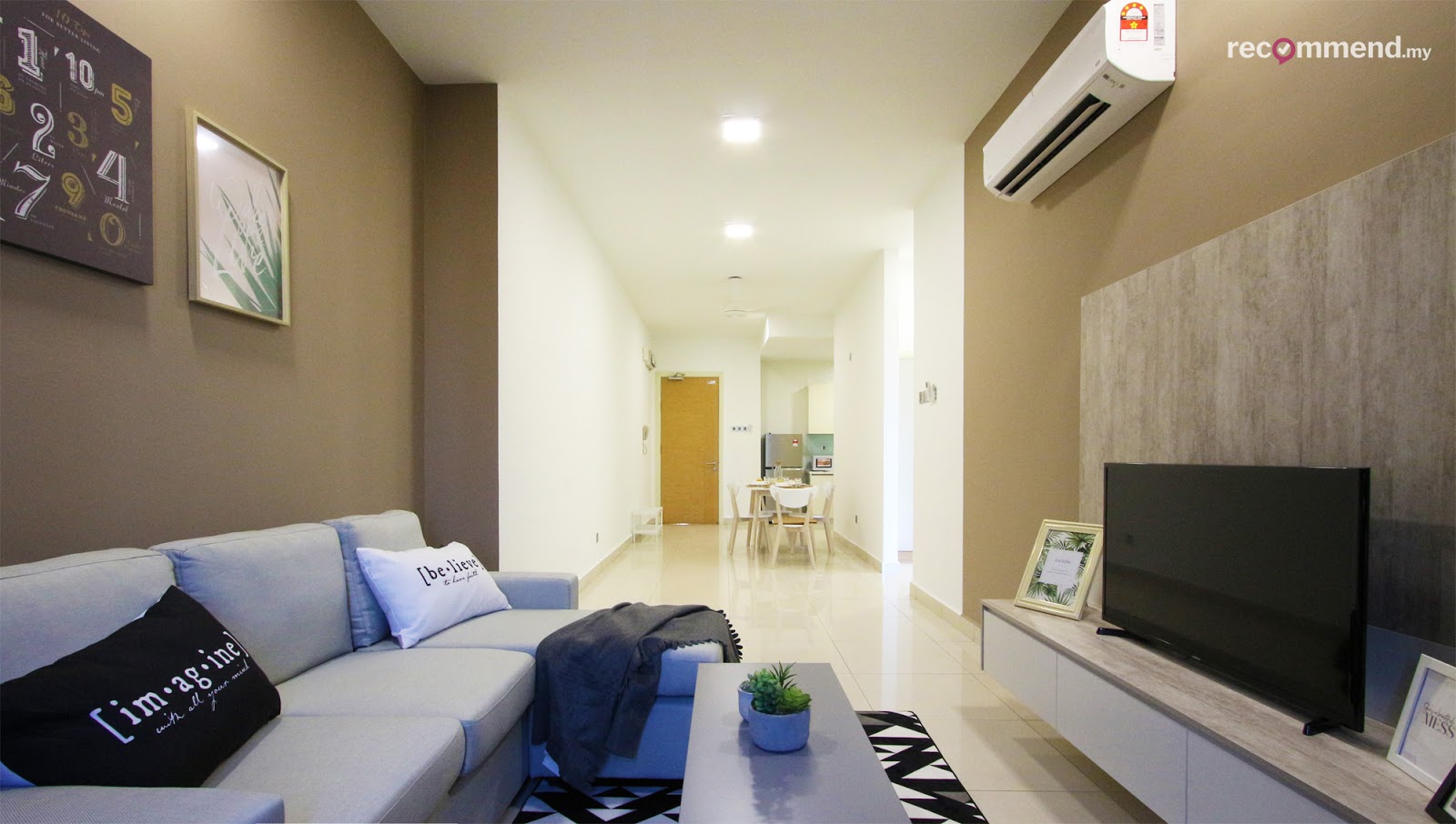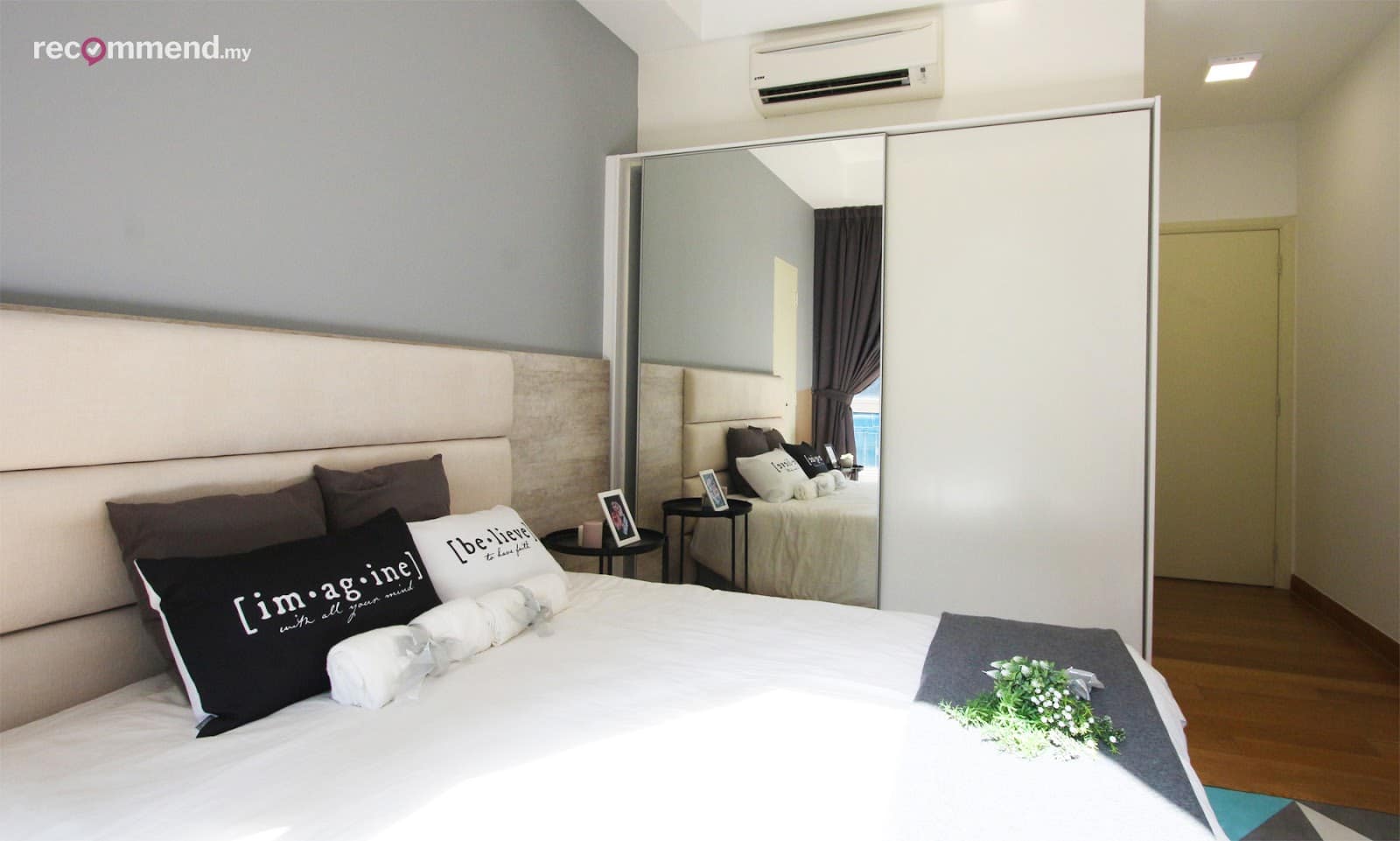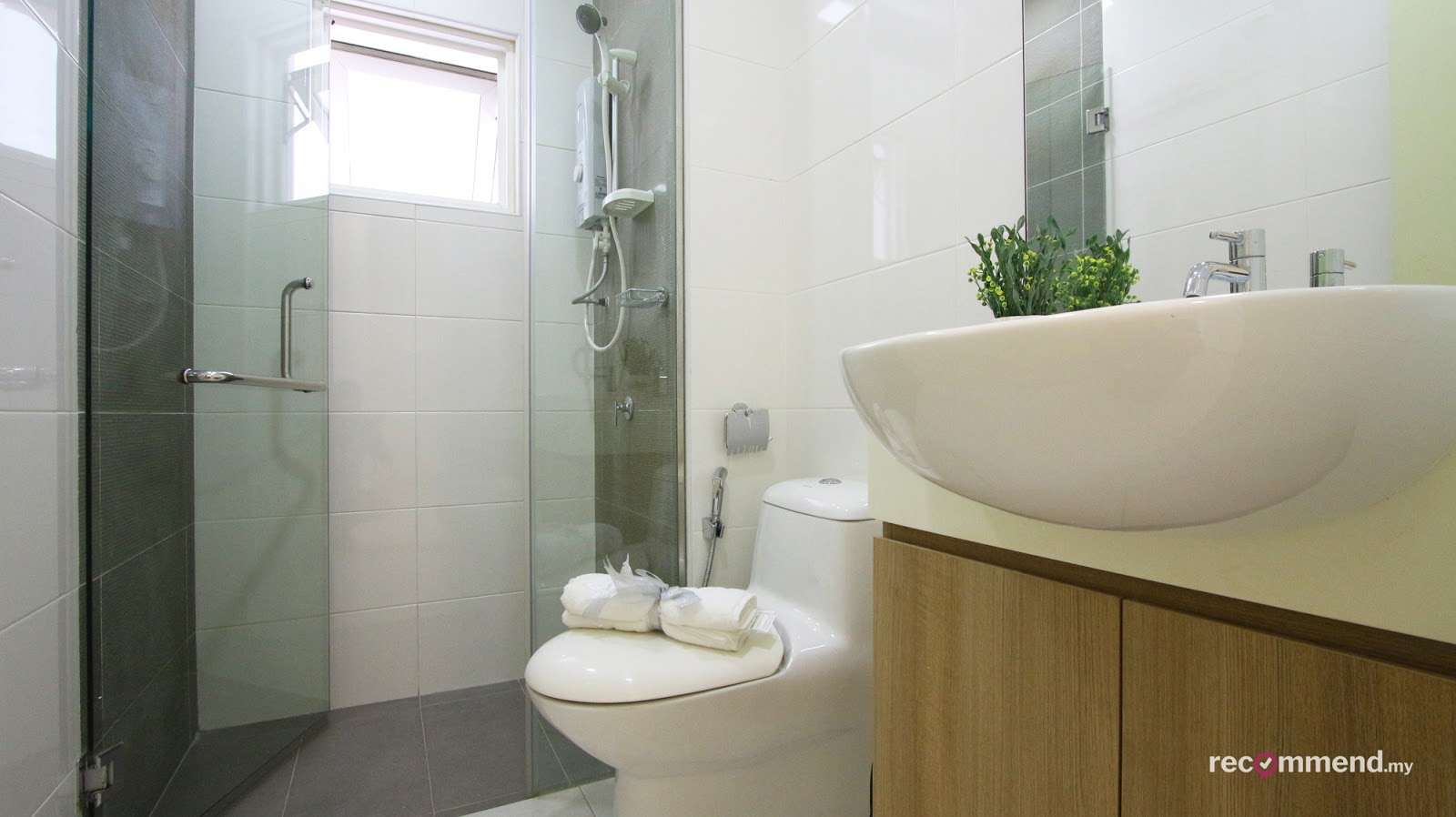 "Milk" Concept
Layered hues of white, grey and beige put a stamp to this light-infused room to help permeate maximum light while ensuring an elegant, clean look for the unit. The darker colours of the walls create a beautiful contrast between the pristine, white floors, ceiling and upholstery. Meanwhile, the mosaic inspired patterned rug further introduces a textured element into the room for added personality.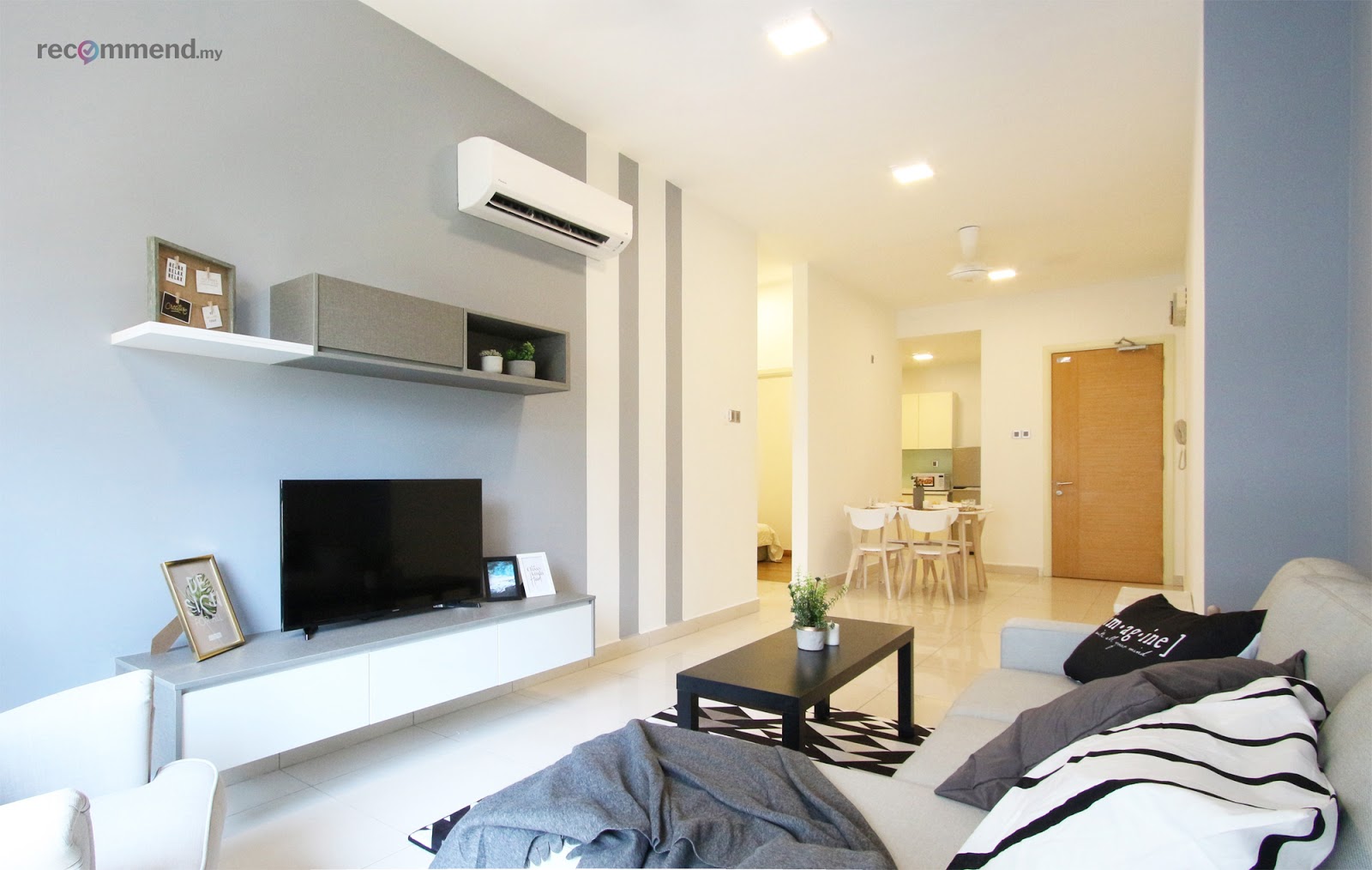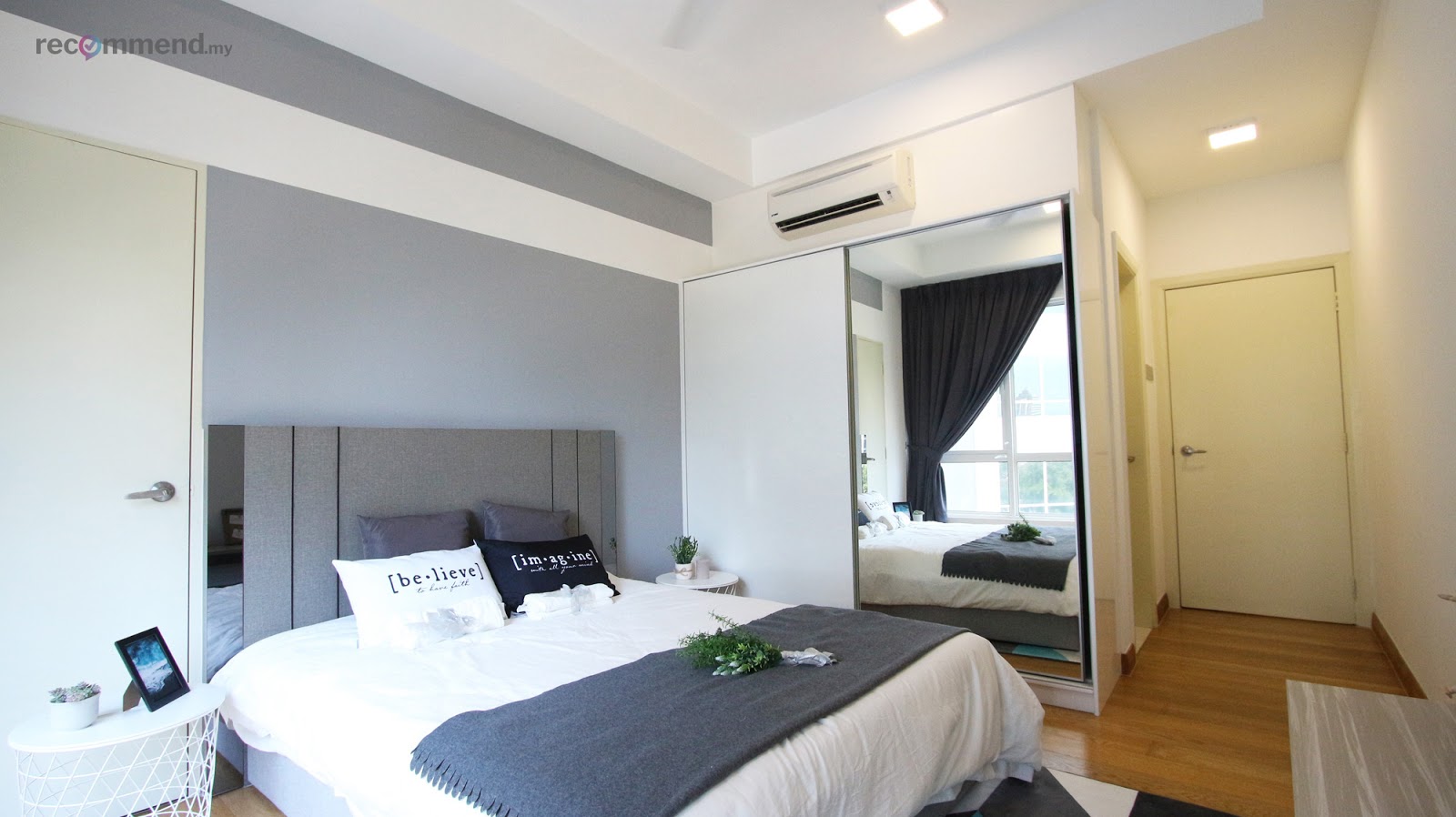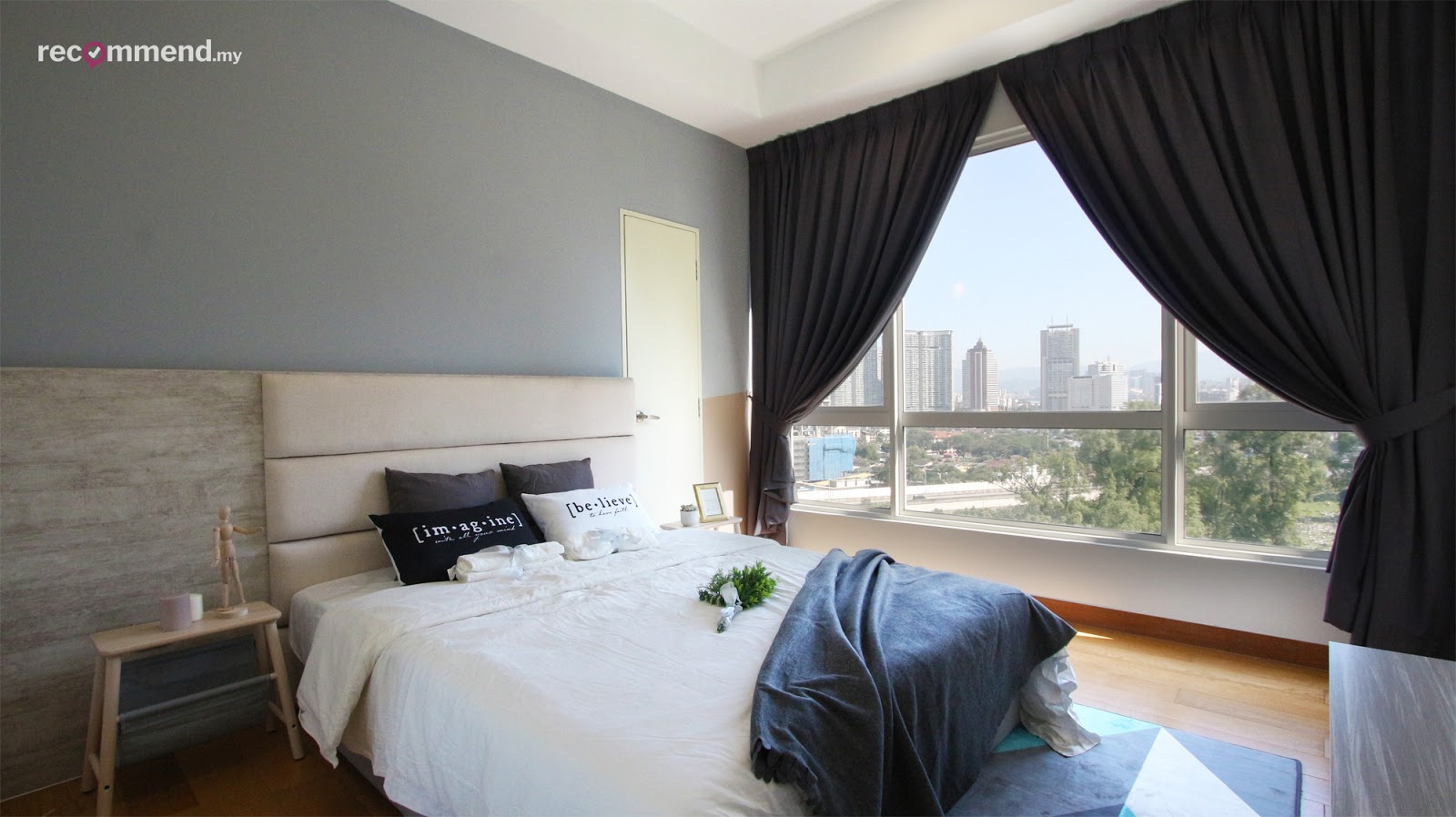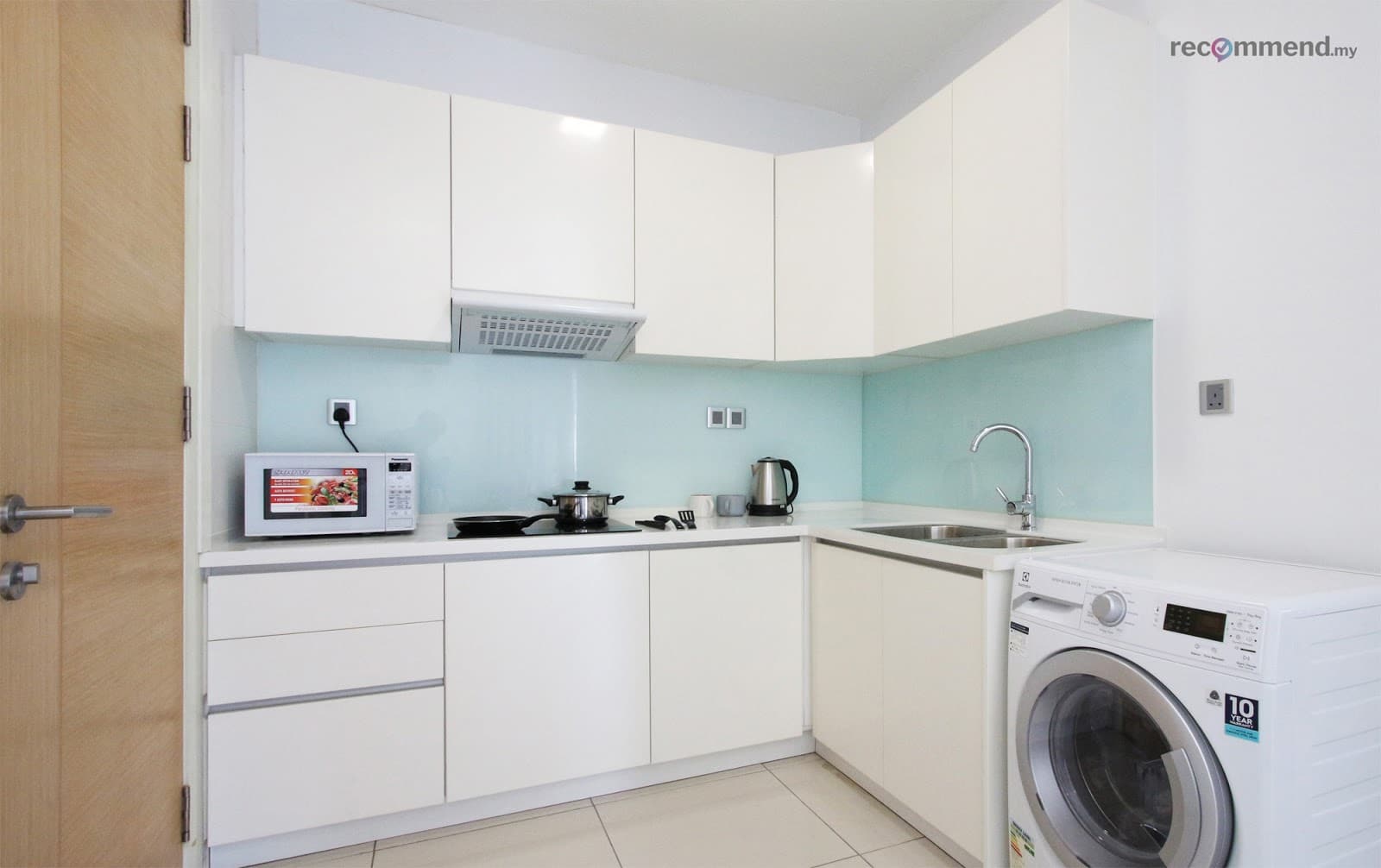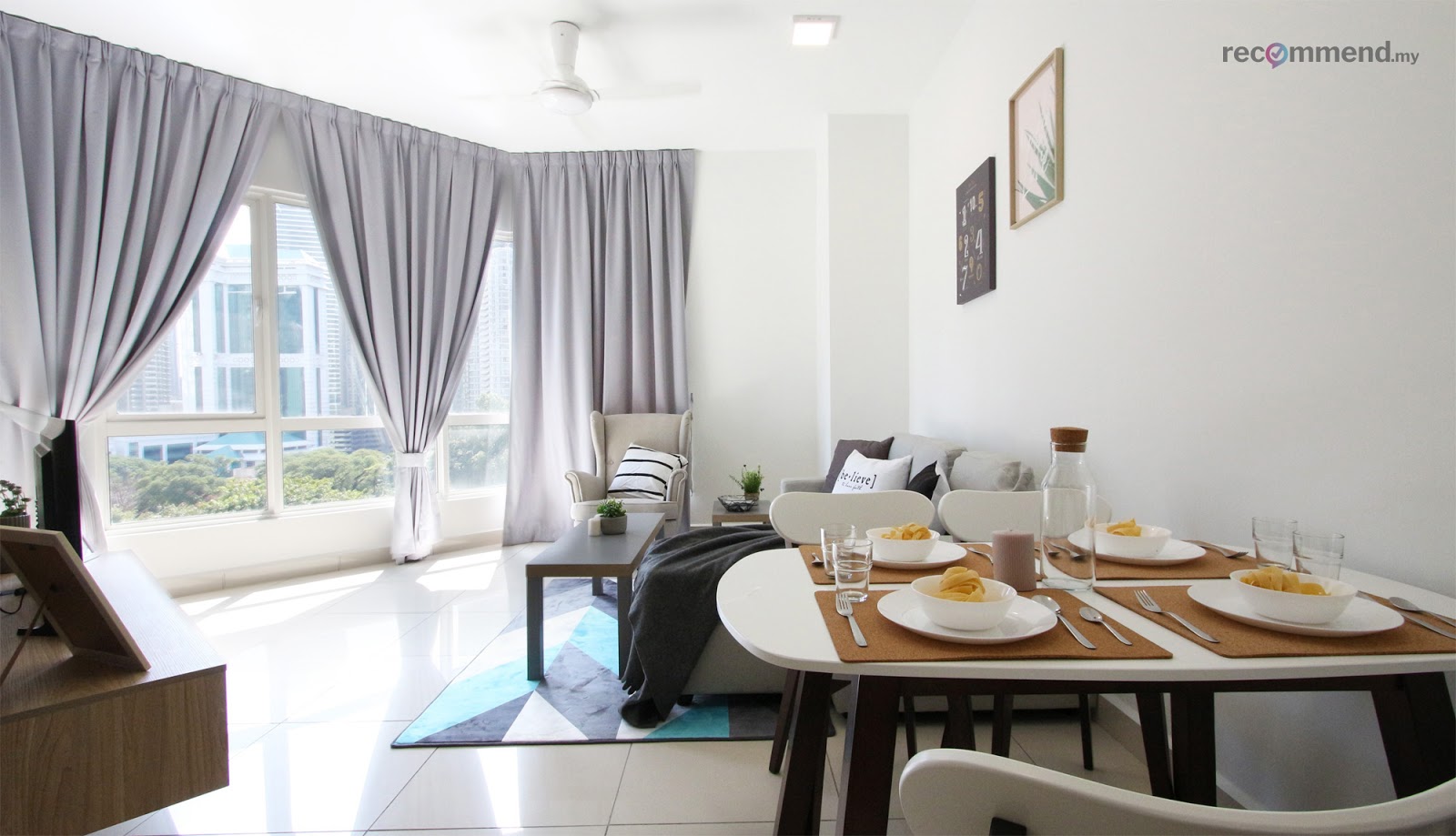 Ebony Blue concept
Strokes of dark ebony blue painted upon a dusty grey backdrop provide this final concept with masculine undertones as its focal point. The vibe from this room conveys warmth, strength and added flair from the splash of saturated colours and clean lines of the TV cabinet. Paired with well-chosen furniture to harness a functional loft that celebrates practical function without neglecting style and form.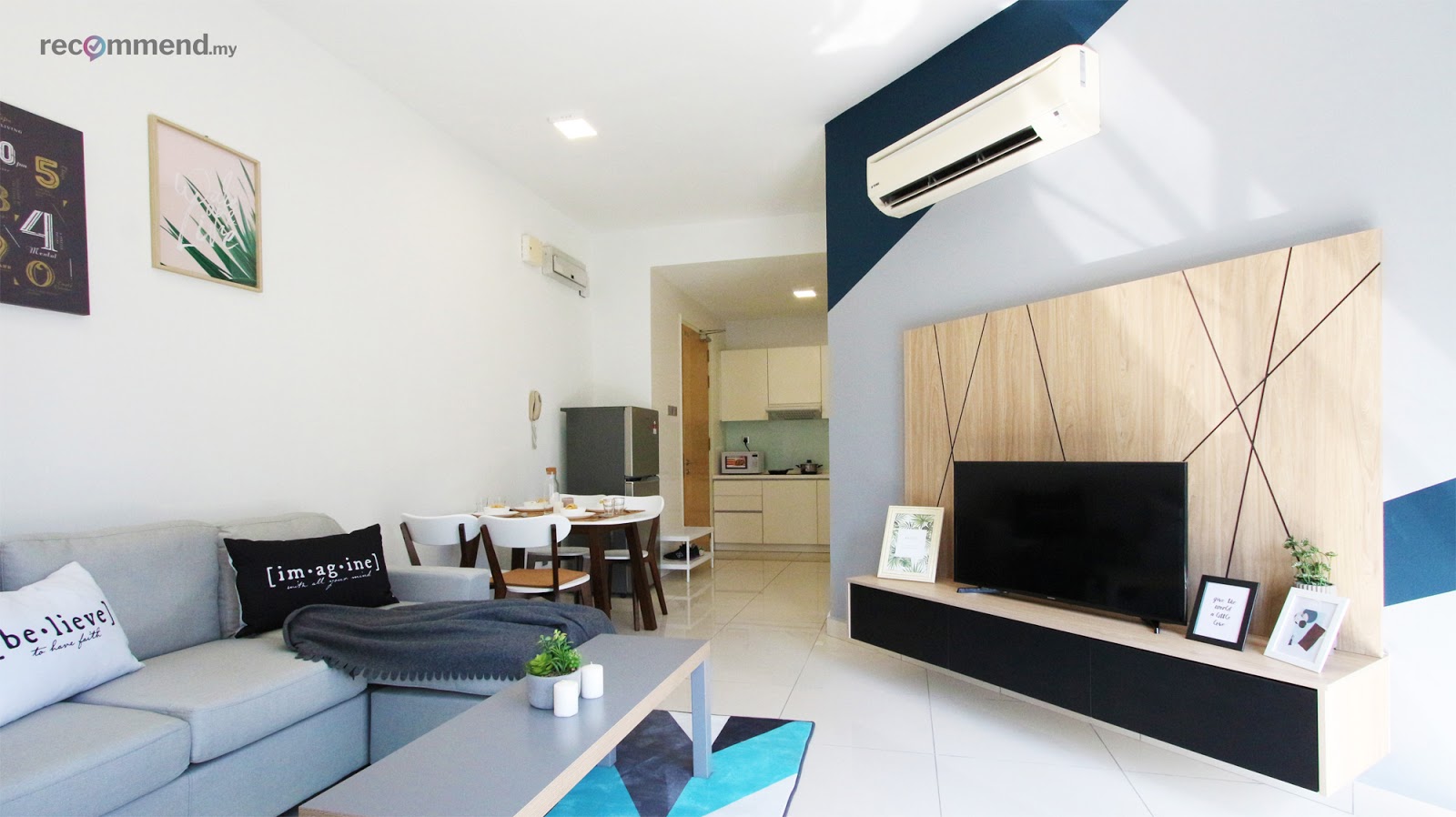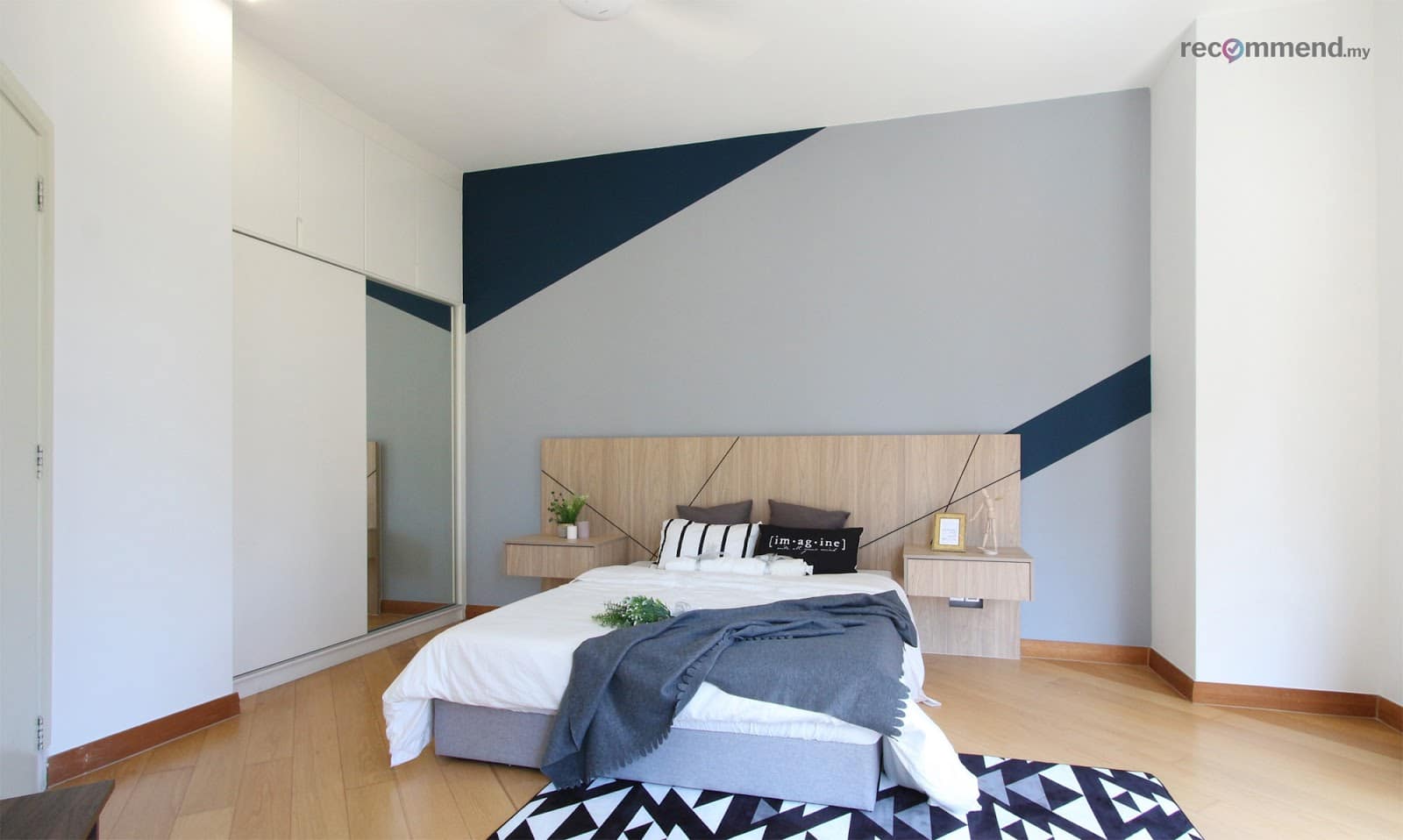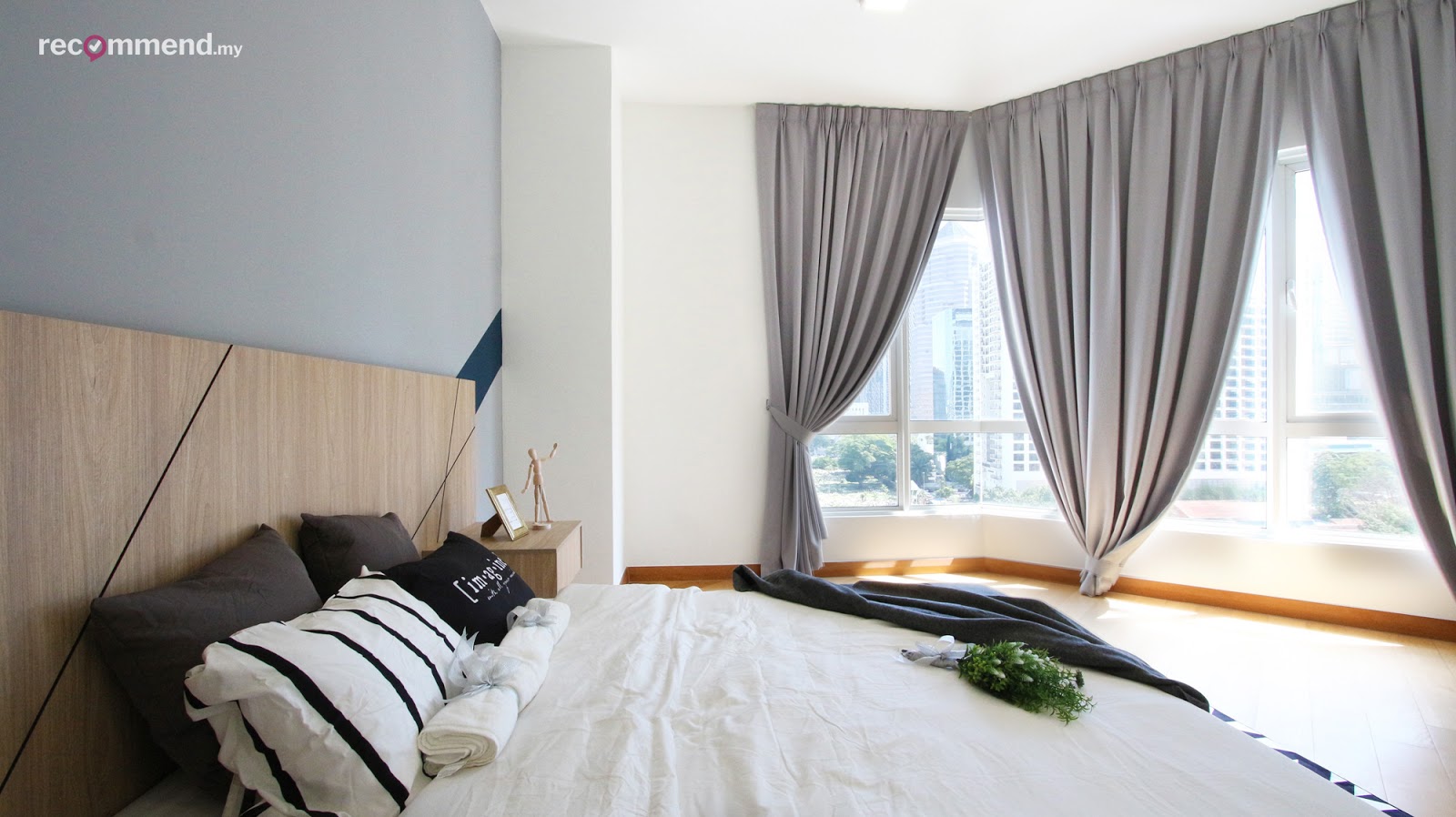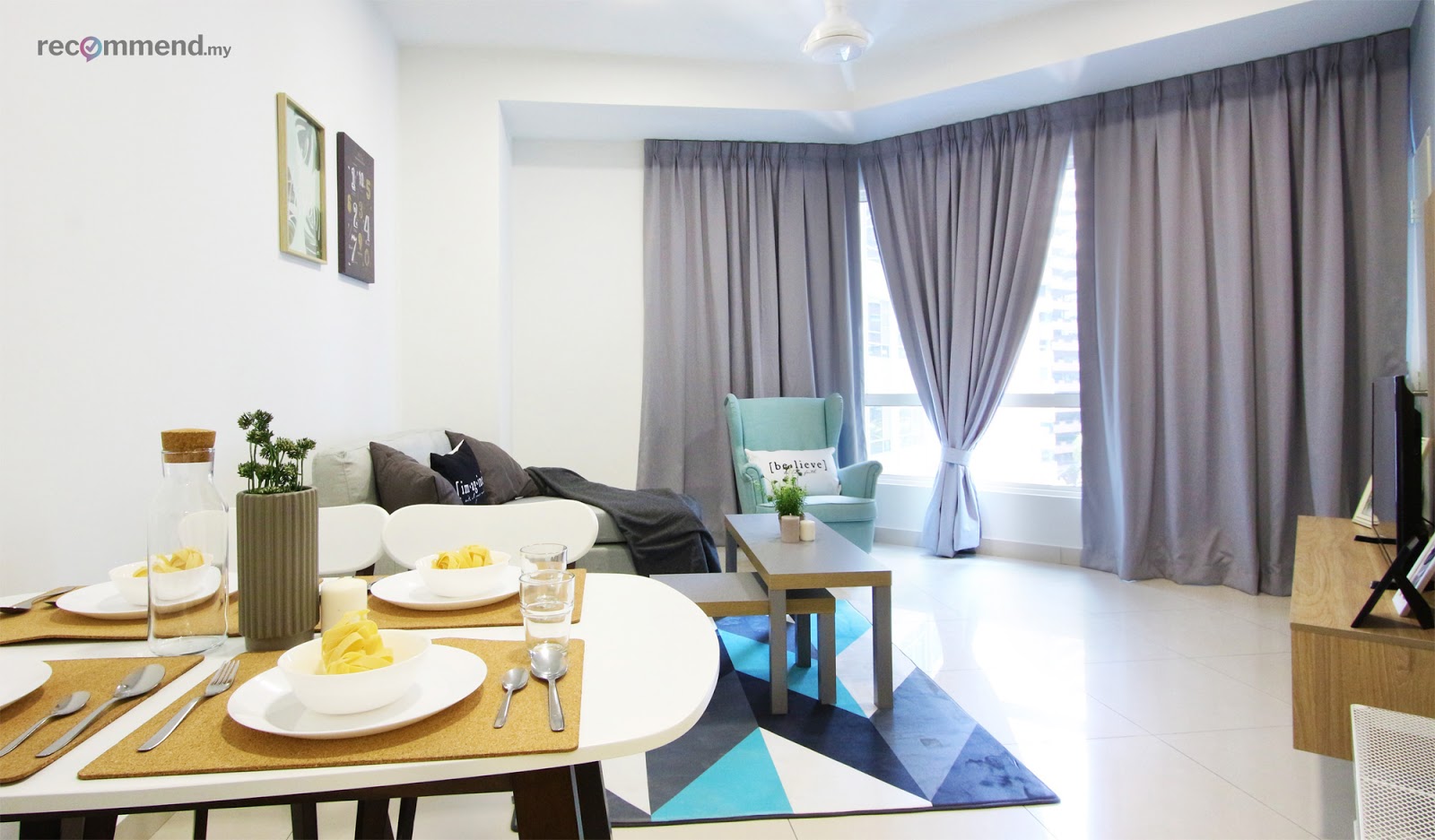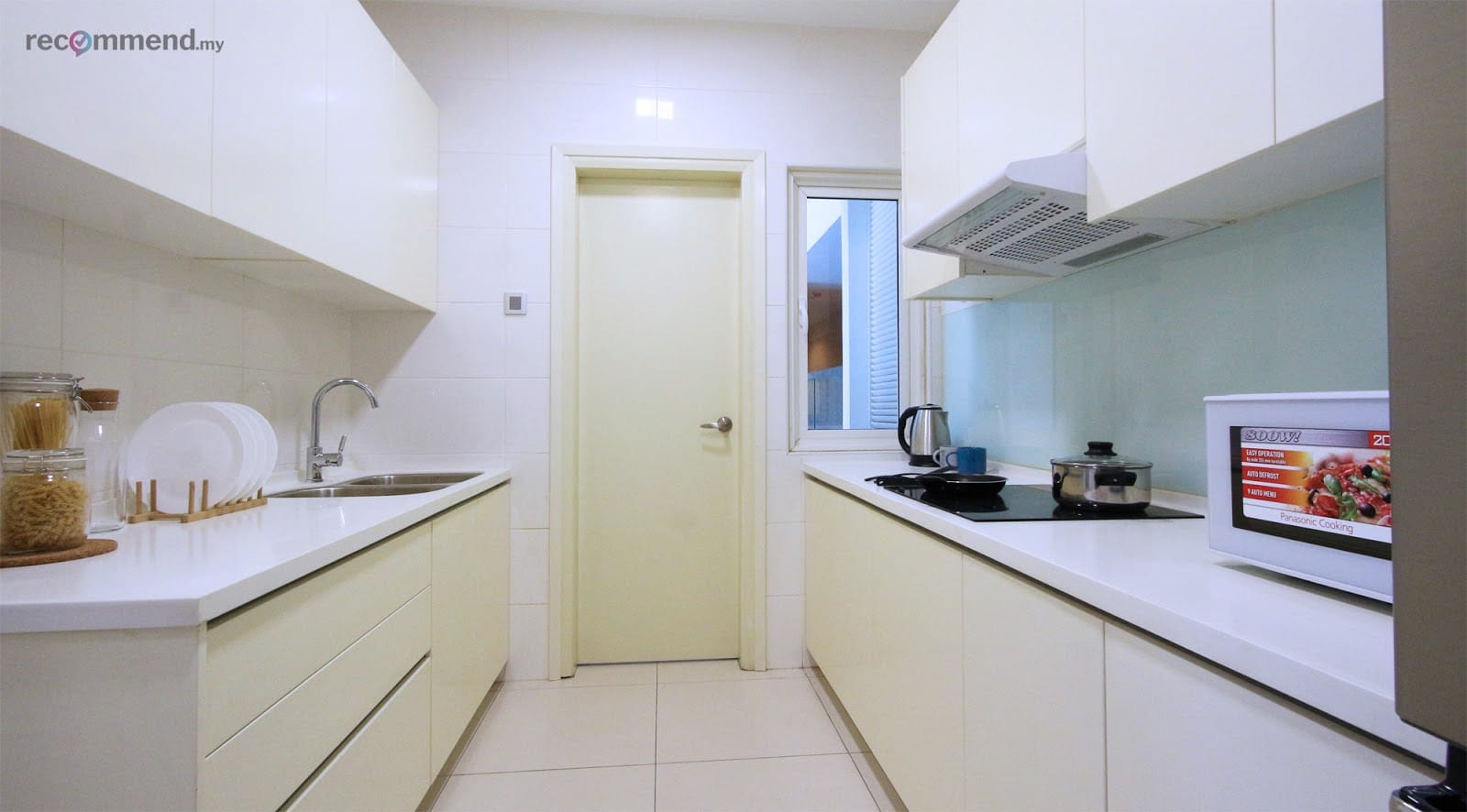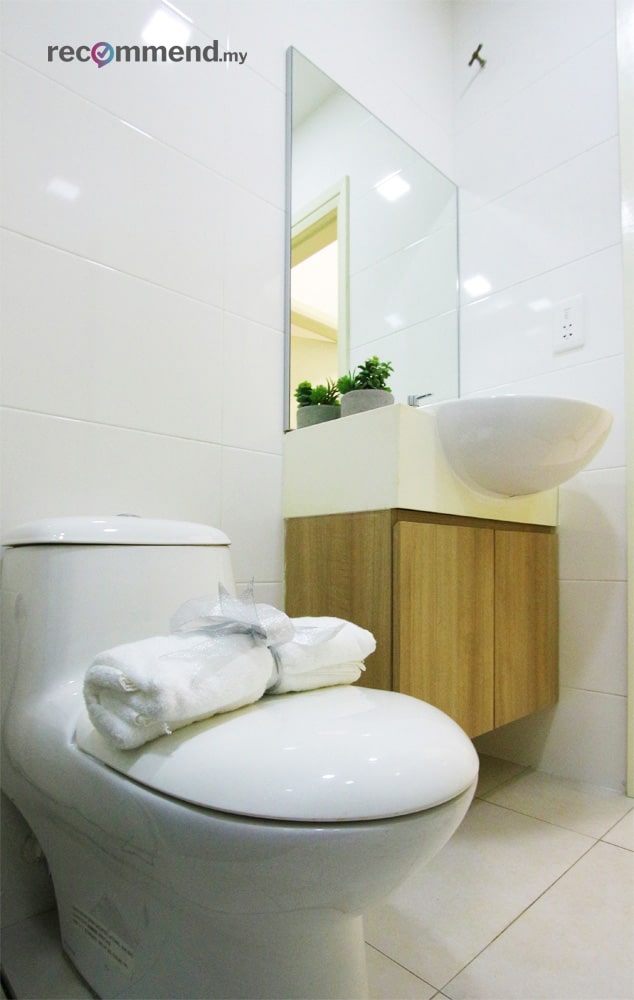 The Result: Chic, Affordable Accommodation for the Budget-Conscious Traveller
The entire project for all twelve units was completed within six and a half weeks and put on the market almost immediately after that. As a result, OYO was able to continue its rapid expansion across Malaysia, while satisfying the growing demand for travel accommodation.
The living, kitchen, and bedroom designs are now templates for future units so that other units can be similarly furnished in record time.
This project was managed by R.Works, an interior design team that specialises in interior design, renovation, and project management, with the help of Recommend.my's partner contractors.
Get all your renovation needs sorted!
Contact the team at Recommend.my to see the options available to make your future projects a success.