When it comes to plumbing, most people think they can take the DIY route to save money.
After all, it's easier now thanks to step-by-step guides on the internet, tutorial videos on YouTube, and the emergence of hardware chain stores like MR.DIY and Ace Hardware.
While there's nothing wrong with saving money – especially if you're handy around the house – but there comes a point when the situation doesn't just involve clogged toilets and clogged sinks. In other words, major plumbing works that are beyond your expertise.
Whether it's water heater repairs, plumbing pipe leaks, or replacing rusty pipes, these are some of the many plumbing problems that will not only escalate further if you don't get professional help, but you'll also be wasting money and water needlessly.
It's in situations like these when professional plumbers are needed to give you a peace of mind.
Why do you need plumbing services?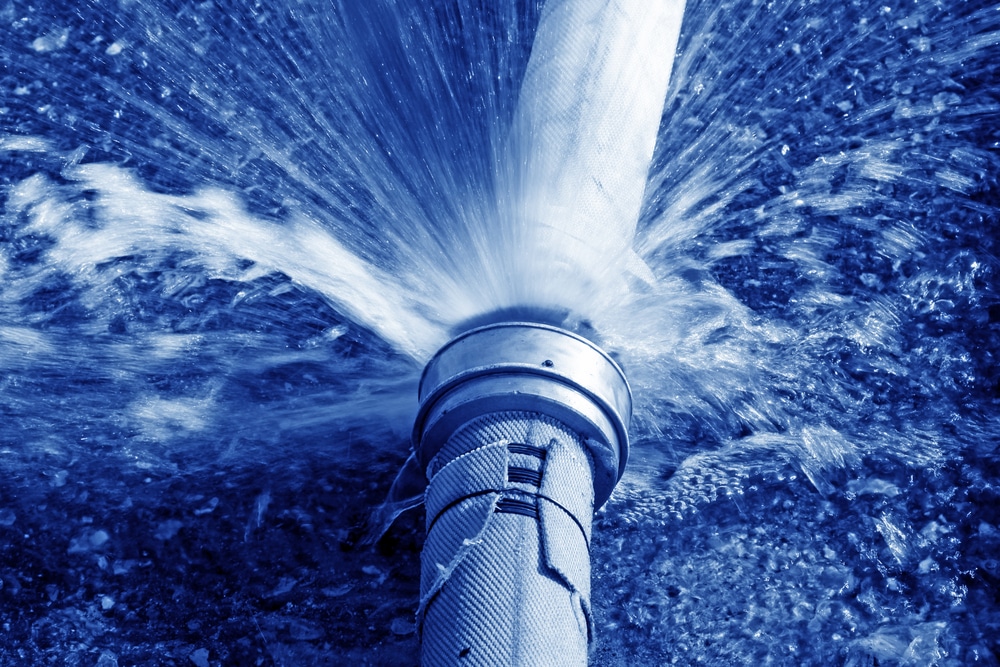 On average, a home can lose up to 20,000 gallons (75,708 litres) of water annually through leaks. Many of these leaks stem from different sources including faucets, showerheads, and in serious cases, water pipes in the ceiling and walls.
If you don't address your water leakage issue, it'll lead to water stains on the wall and ceiling (something that is common among high-rise residents).
This leads to fungus growth, which will affect the health of your family. More worryingly however, it will cause structural failure and costly repairs.
Remember that if you decide to DIY, you're risking the warranty of your water pipes and fixtures, and you're also endangering your safety (you could electrocute yourself).
In the end, not only will you realise that your time and efforts were futile, but you'll probably end up paying more to hire professionals to get the job done properly, and to fix your mess.
So, while you can replace faucets or water floats without breaking a sweat, it takes an experienced plumber to truly understand the nuts and bolts of plumbing repairs and maintenance.
That is why a plumber isn't just someone you call to fix your leaky pipes and to unclog your toilets, because their job scope, knowledge, and skill sets extend beyond that.
Experienced plumbers are also well-versed at installing water-heater systems, repairing water supply lines, dealing with sanitary plumbing pipes, unclogging drains, and repairing appliances, among other plumbing services. Some plumbers also provide in waterproofing works.
Need a plumber to resolve your plumbing issues?
Submit your plumbing request now and receive free quotes from plumbers around your area on Recommend.my – Malaysia's #1 home improvement site.
What determines the fee for plumbing services in KL, Selangor?
The charges for plumbing services are decided by four factors, according to Simon from Your Plumber Guys, a professional plumber with over 20 years of experience. These are:
1) Type of replacement material: "Higher-grade materials cost more than lower-grade materials, but lasts longer. For example, a PVC tap costs between RM20 – RM50, while expect to pay between RM50 – RM200 for a metal/standard steel tap", Simon says.
"A reliable plumber will usually give their customers the option to choose before installing. But this also depends on the availability of the material as well.
"Sometimes, if there is just one type of material in the market, then you might not have an option" he adds.
2) Job complexity: Unclogging a sink is obviously less complicated and not as time-consuming as fixing a clogged drain or a burst pipe. Some plumbing jobs will also require special equipment and extra manpower to finish the job.
3) Location: Usually, if the plumber lives close to where you live, he might not charge you for transport charges, but if the distance is greater, then it will add to your bill.
This means if a plumber from Petaling Jaya goes to your place in Cyberjaya but decides not to proceed with the job, he will likely still charge you for transportation and inspection fee.
To prevent this from happening, Recommend.my helps you to find and compare quotes of professional plumbers near your area. You can even attach a photo of your plumbing issue in your request.
4) Labour cost: "The price is dependent on the type of job, some jobs can be as low as RM60, while others could be higher than RM200", according to Simon.
What is the average price for plumbing services in KL, Selangor Malaysia?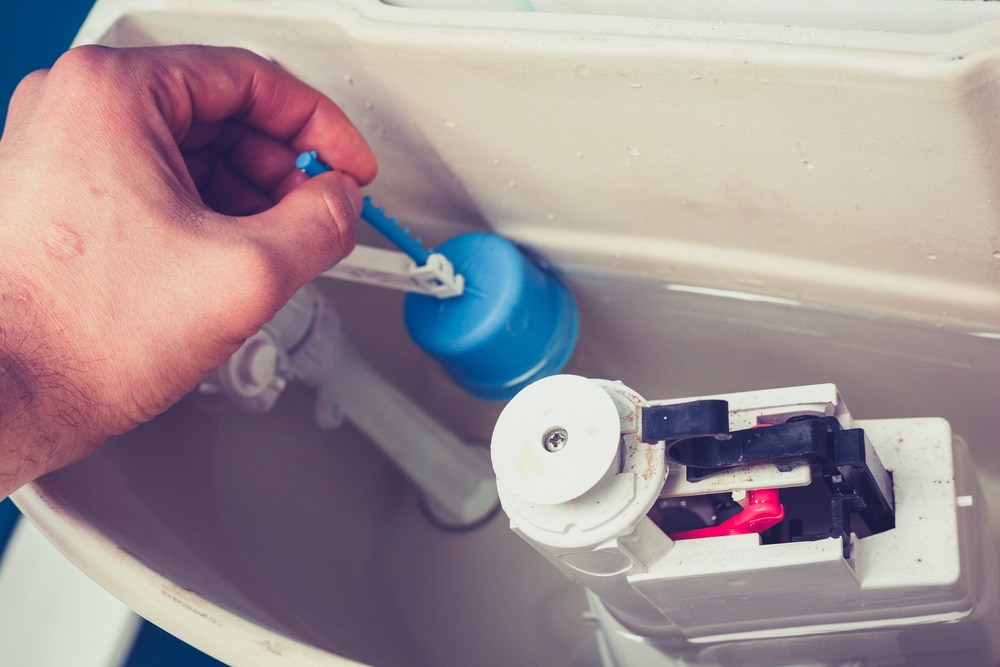 Every job is different, but in general, the average prices for plumbing services are listed below:
Water leaks Repair Cost:
RM50 – RM400
Water heater installation/repair cost
RM50 – RM200
Clogged toilets/sinks cost
RM50 – RM500
Clogged drains cost
RM60 – RM500
Low water pressure Issue
RM100 – RM500
Roof leaks price
RM70 and above
* Note that the prices above do not involve any complex drilling and digging into walls or floors, which involves the plumbing pipes in the wall and underground drainage. So, depending on the nature of the job, the price could vary.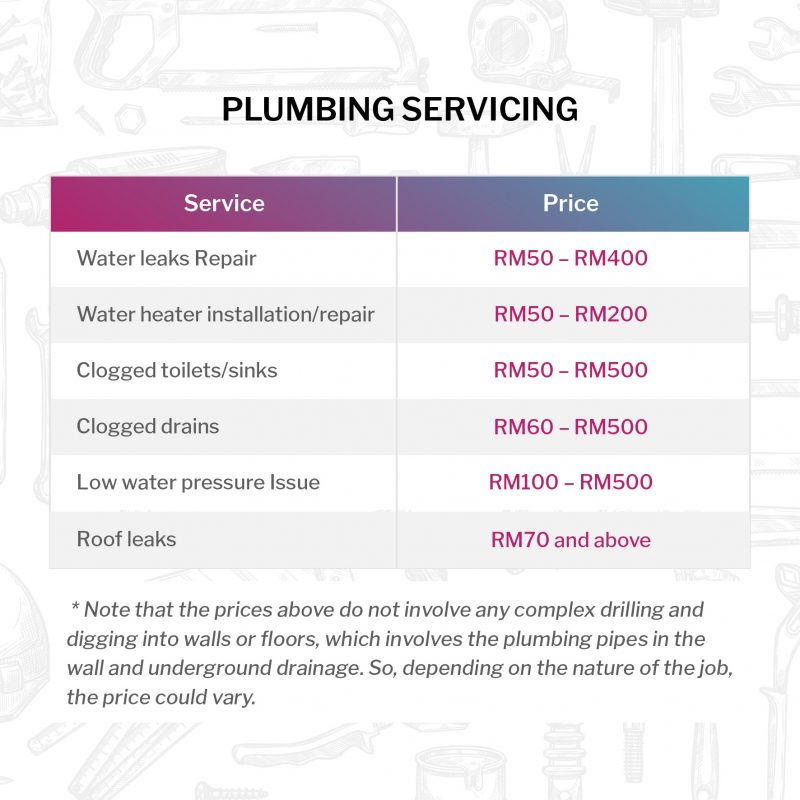 Other things to consider before hiring a plumber

Reduce your cost by buying the materials yourself
Simon says that you can source for the materials yourself at hardware stores or a plumbing accessory shop if you know what you're looking for. Then, just ask the plumber to install them for you.
"For renovation or new installation, some people might want to use a certain brand, they can visit the supplier and buy those themselves", he says.
Check the plumber's license and certification
It's better to hire plumbers that have license and certification from Suruhanjaya Perkhidmatan Air Negara (SPAN). According to SPAN's site, there are 5 different permits:
IPA Type A permit (water plumbers):

 For carrying out any construction, connection, modification or repairs to water pipes and water fittings which will convey water from public mains.

IPA Type B permit (sewerage plumbers):

 For carrying out any works necessary to connect a private connection pipe to a sewer or sewage treatment works.

IPA Type C permit (works contractors):

 For the construction, installation or modification to any part of a water supply system or sewerage system.

IPA Type D permit (O&M contractors):

 To carry out maintenance services for a water supply system or sewerage system but does not involve the operation of such system.

IPA Type E permit (desludging contractors):

 To undertake, provide or make available sewerage desludging services.
"People don't really check on licenses or certifications, because they just want the cheapest quote. But this can be dangerous, especially if the job is complex and requires deep skills", Simon cautioned.
Do plumbers provide warranty for the parts, or return for inspection? What if something breaks?
"A good plumber will always ensure that everything is working fluidly once the job is done. However, there won't be a warranty because the materials are considered wear and tear product. But if the damage is caused by the plumber, then you can demand a repair.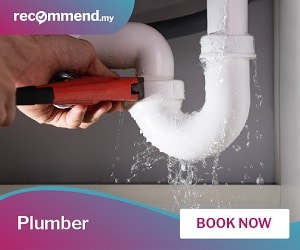 "In most cases, a plumber won't return to inspect after unless it's requested", Simon emphasized.
How often do you need to get your plumbing inspected?
It's good practice to schedule visits from your plumber yearly. This helps to ensure that your plumbing works are functioning properly while also helping to avoid costly repairs in the future.
Need a good plumber near you?
Whether if it's a clogged toilet, other toilet plumbing issues, sink plumbing, clogged drain, plumbing installation jobs or water heater repair, get price estimates for free when you submit your plumbing request on Recommend.my.
Jobs Done by Recommend.my Professionals
Water Heater Installation
Cost: RM200
Source YYT RESOURCES
Water Tank Cleaning at Bukit Jalil
Cost: RM350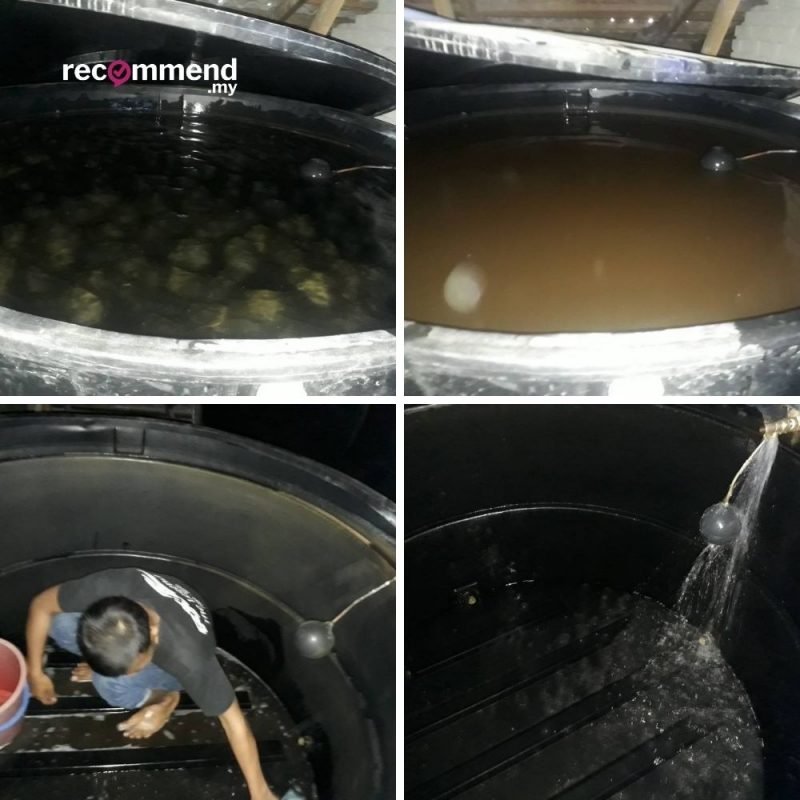 Source: MA PLUMBING SERVICES
Toilet Bowl Installation at Bandar Baru Bangi
Cost RM650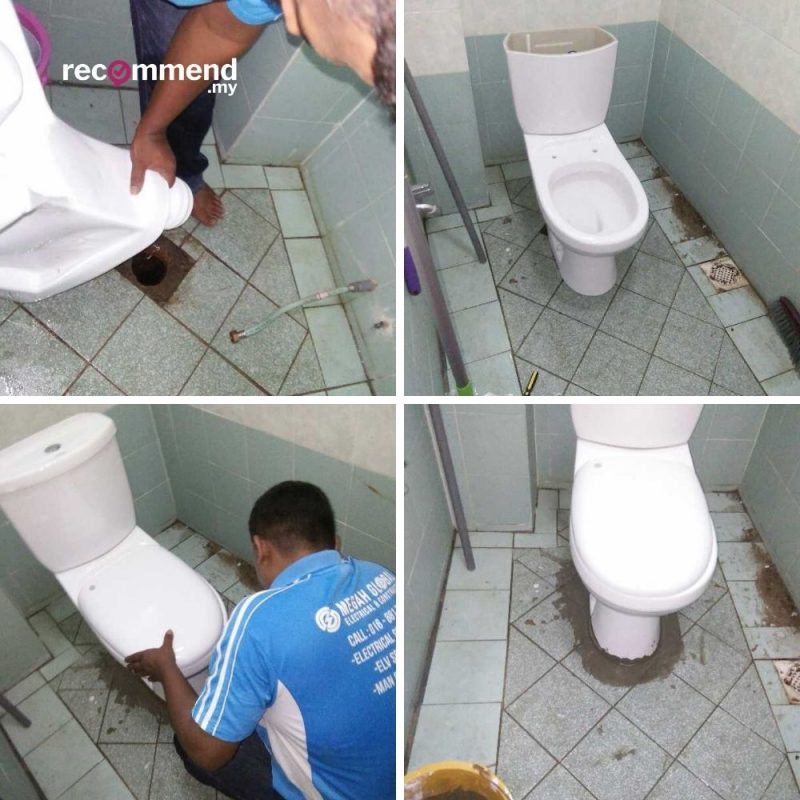 Source: MGEC
Water Heater Repair
Urgent job done! Instant water heater not working, and heater switch no light.
Our Recommend pro checked it, changed the component, and everything was fixed! Total cost: RM170
Source: Fix Home Enterprise