The Malaysian property market continues to recover from the effect of the last few years. Demand for new homes is still there, but the growth is slow.
One of the reasons for this is due to rising inflation. Buyers are more cautious about their spending habits and future financial plans, and that includes big ticket items. And one big ticket item in every homeowner's life is when they need to do home renovations.
To manage renovation costs carefully, homeowners will need to budget carefully, so as to stay within their financial means. When renovating a home it's easy to go over the estimated amount if the project was not budgeted realistically, making things more stressful than necessary.
So, regardless of whether it's a full-scale home renovation or a touch-up, it's important to have a good idea of current renovation prices in Malaysia. We will cover that in more detail below.
What are the biggest factors that increase renovation costs?
We previously covered some unexpected renovation costs that can take you by surprise when the renovation is already in progress.
But, before the actual renovation takes place, it's worth knowing what are the biggest factors that cause the final budget to shoot up. Understanding these factors will help set a realistic budget for any renovation, big or small. These include:
Size and floor area
The land size and floor area of the home will provide a rough estimate as to how much it will cost to renovate the whole property or specific space, such as a bedroom or kitchen. Naturally, the renovation cost for a small studio apartment will be different compared to a double storey semi-d, simply because there is much more floor area to renovate.
Scope of works
The scope of a renovation work can cover a huge range, from demolition or hacking to wetwork, cabinets, plaster ceilings, as well as wiring, plumbing and painting. So, even if you are doing renovation in a small area, such as the kitchen, the costs can increase if you have a long list of work to be done in that space. The more detailed and complicated the work, the larger the budget will need to bme.
Choice of material
Do you want Italian marble or a cheaper alternative? Merbau wood or laminated plywood? For every build, you can choose from premium materials to mass-produced synthetic alternatives. Depending on the type and amount of use you will put it through, choosing a more affordable alternative could do just fine, without any noticeable difference in quality.
Age of your property
An older property is usually in need of a lot more attention compared to a new home that you purchased directly from the developer. That's because internal components may need to be fixed or changed, such as the wiring, the pipes, appliances, flooring, ceiling, etc. An older property may also need more hacking if you want to change the layout.
Why have renovation costs gone up in Malaysia?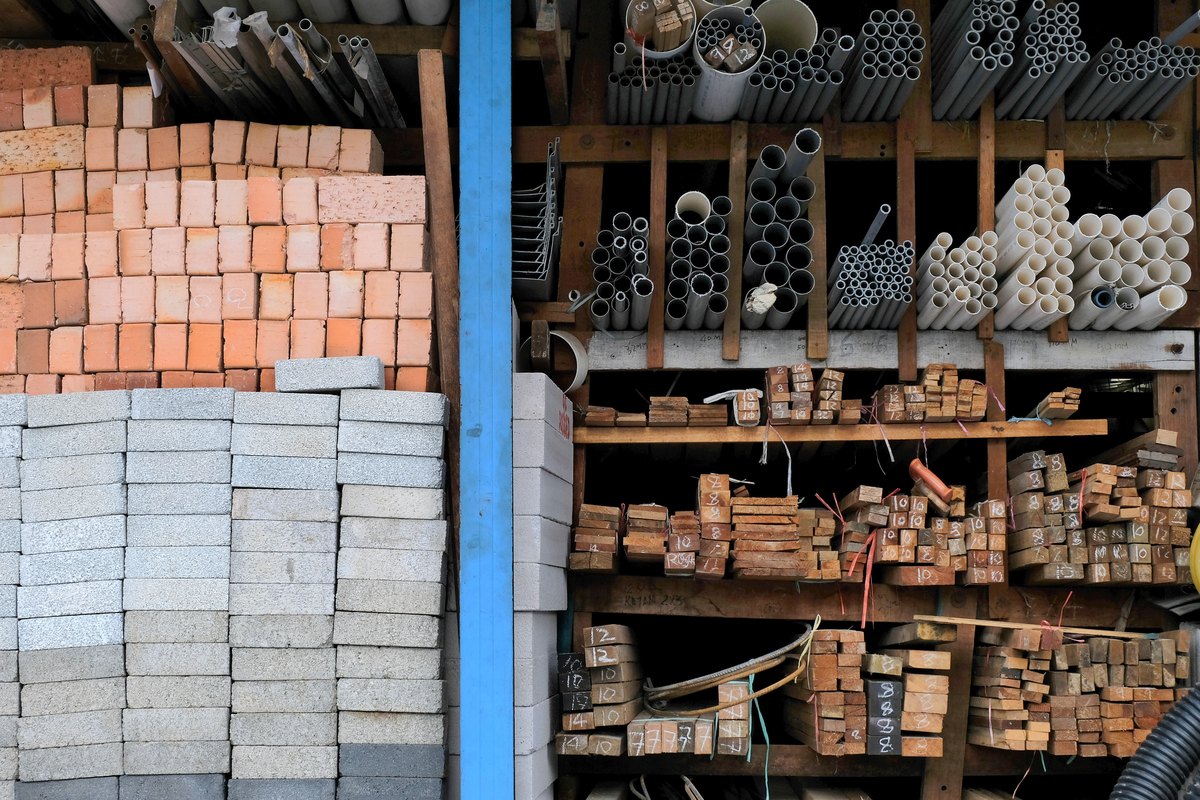 Renovation costs have gone up noticeably since MCO lockdowns ended in late 2021. There are several reasons why:
Immediately after lockdowns ended and renovation jobs resumed, there was a critical shortage of foreign workers from countries like Bangladesh and Indonesia. And even up to the middle of 2022, there have been issues bringing them back into the country. As renovation firms shift to a larger proportion of local workers, their running costs have increased, causing renovation prices to go up.
But more importantly, prolonged lockdowns and the Russia-Ukraine conflict have resulted in supply chain disruptions, causing the prices of renovation materials to go up.
If a renovation firm has its own factory, they may be able to absorb the increase in renovation materials. But, other renovation firms without their own factories do not have this luxury. "For renovation jobs such as porch construction and kitchen extension, the costs of roof battens and laminated glass have gone up at least 20%, and metal roof decking has gone up at least 50%", said Liew from Honey Bee Renovation (also a Recommend.my vendor). "Because of this, our customers have scaled down their scope of work", he added.
"For renovation jobs such as porch construction and kitchen extension, the costs of roof battens and laminated glass have gone up at least 20%, and metal roof decking has gone up at least 50%"

Honey Bee Renovation
"Even the cost of glue has gone up," said a representative from Carpenter HL, which specialises in kitchen cabinets and carpentry. "For example, Formica CA glue increased from RM36.50 to RM57.50", they added.
With such drastic increases in renovation raw materials, homeowners may need to buffer an additional 10% to 20% compared to 3 years ago.
Typical Renovation Costs for Malaysian Homes
Taking into account the increase in material costs, we have compiled the latest prices for common renovation works, depending on the size of the home. The summary is shown in the table below: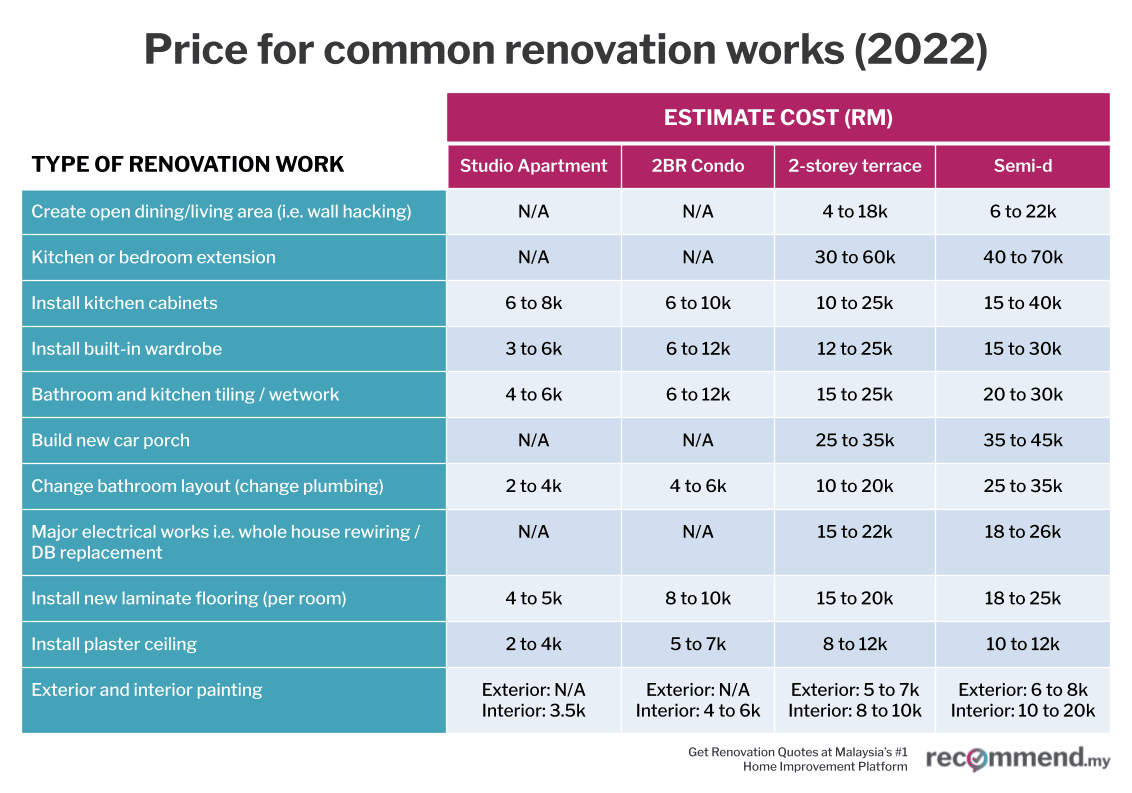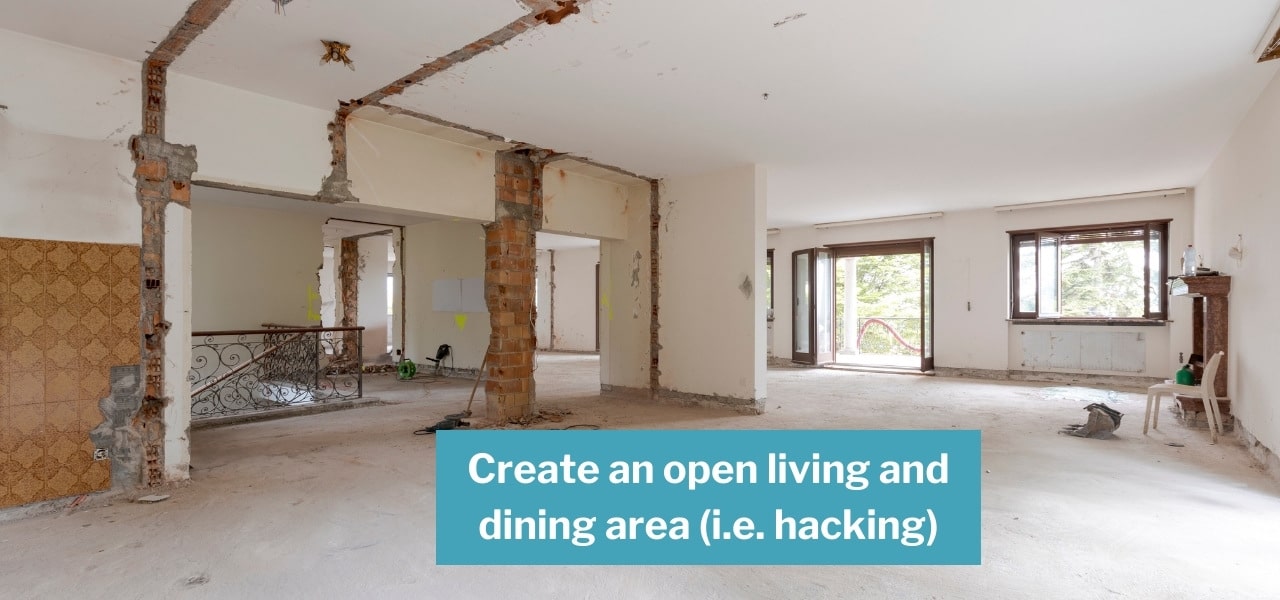 Price for wall hacking (i.e. create an open living and dining area)
Changing the layout of rooms can be one of the most expensive scopes of work done on a renovation project. This is because such changes involve the bones of the home, such as walls, roofing, or supporting structures.
Estimate Cost
Studio apartment: N/A for strata-titled property
Condo unit: N/A for strata-titled property
Two-story terrace: From RM4000
Semi-d/bungalow: From RM6000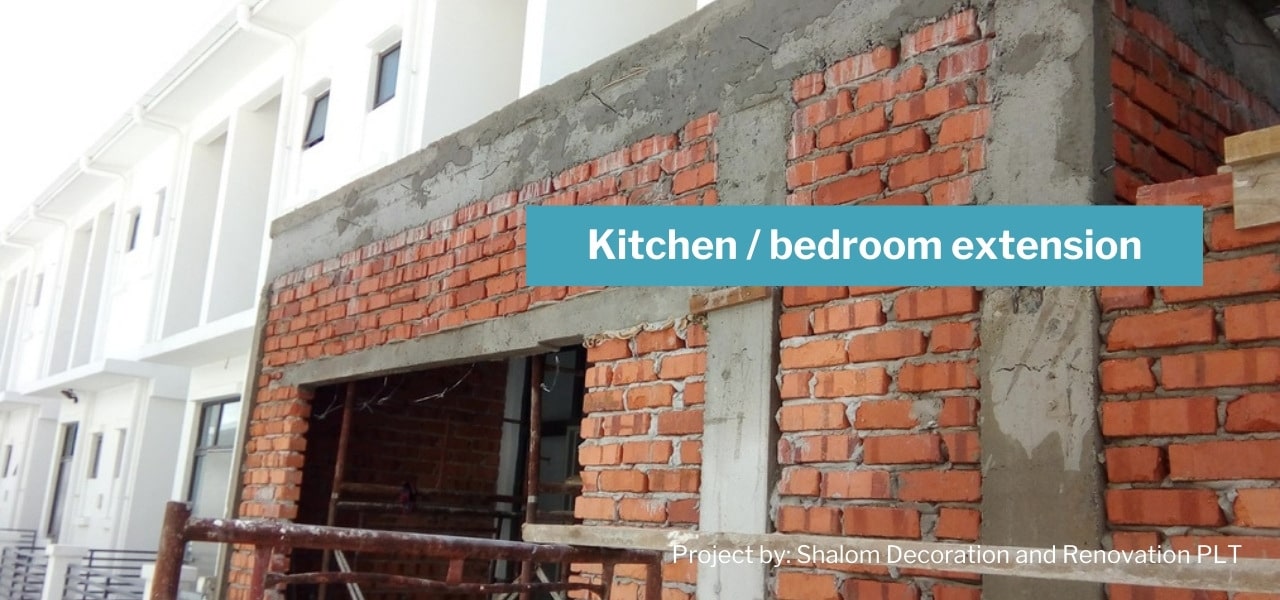 Price for kitchen or bedroom extension
One common bedroom extension is to convert the balcony. Another could be to add a new bedroom on top of a porch or kitchen.
As for the kitchen, a popular extension is to cover the outdoor wet kitchen and convert the original kitchen into a dry kitchen.
Such works will need the addition of structural elements such as concrete formwork and new load-bearing columns. To extend the second floor, you will also need to add concrete slabs at the ceiling of the first floor.
Estimate Cost
Studio apartment: N/A for strata-titled property
Condo unit: N/A for strata-titled property
Two-story terrace: Starts from RM30,000
Semi-d/bungalow: Starts from RM40,000
Learn more: How to apply for kitchen extension permit in Klang Valley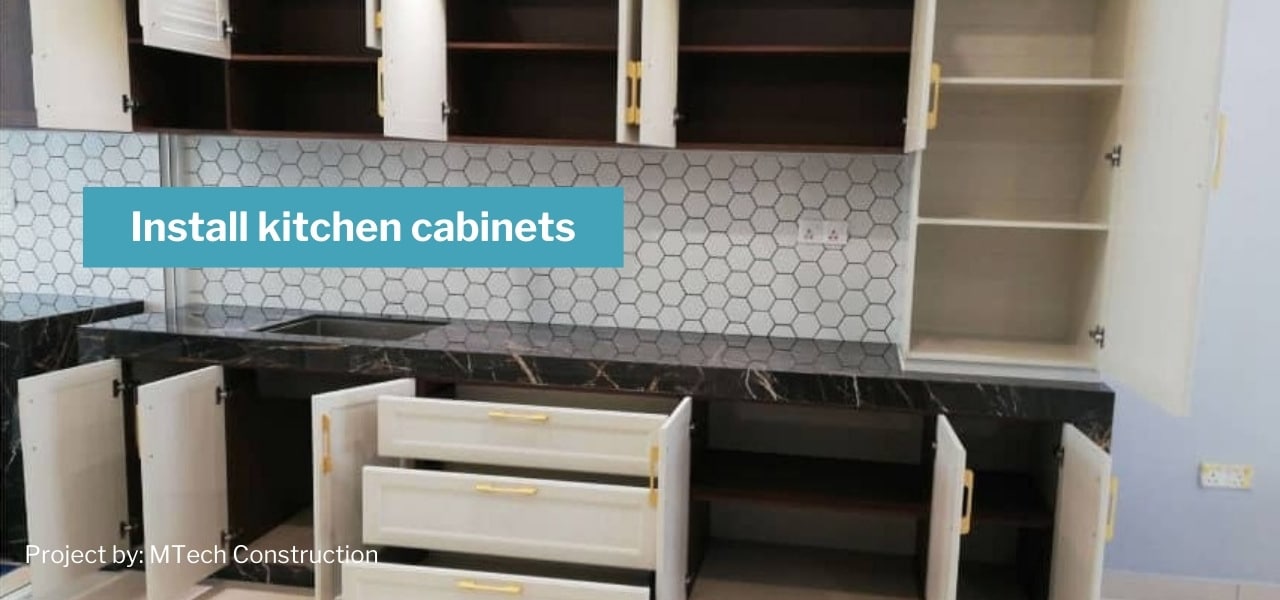 Price to install kitchen cabinets
In the kitchen, cabinets (and countertops) are one of the biggest expenses. That's because of the amount of materials needed per foot run. The kitchen will also need to have a hardy countertop made from solid surface, rubberwood, or engineered stone, not to mention all the accessories such as sink, soft-closing hinges, drying racks, cabinet lights and more.
Estimate Cost
Studio apartment: From RM6,000
Condo unit: From RM6,000
Two-story terrace: From RM10,000
Semi-d/bungalow: From RM15,000
To get a more detailed cost, you can try our kitchen cabinet calculator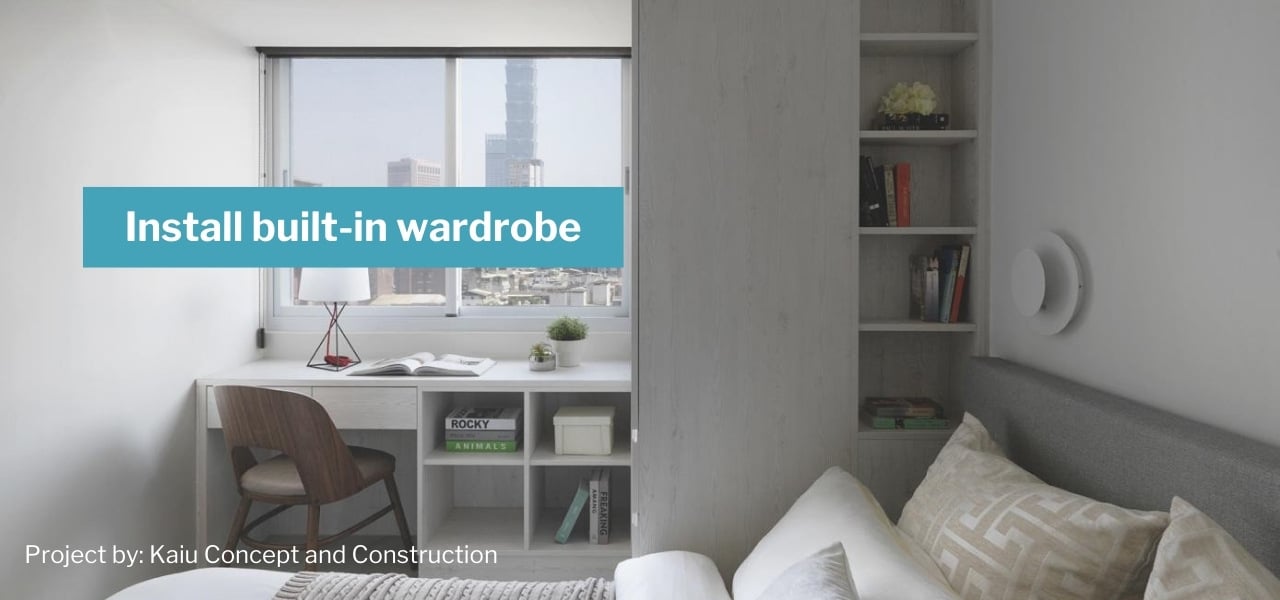 Price to install built-in wardrobe
Built-in wardrobes are usually done to full ceiling height (about 3m), and have standard depth (about 60cm). So, the way to calculate the price is to measure the foot run. That is, the length of the cabinets. The costs may also vary depending on your choice of wardrobe layout; such as whether it contains mostly empty space for hanging dresses, or has many internal drawers or shelves, which can add to material cost.
Estimate Cost
Studio apartment: From RM3,000
Condo unit: From RM6,000
Two-story terrace: From RM12,000
Semi-d/bungalow: From RM15,000
Learn more in our guide to built-in wardrobes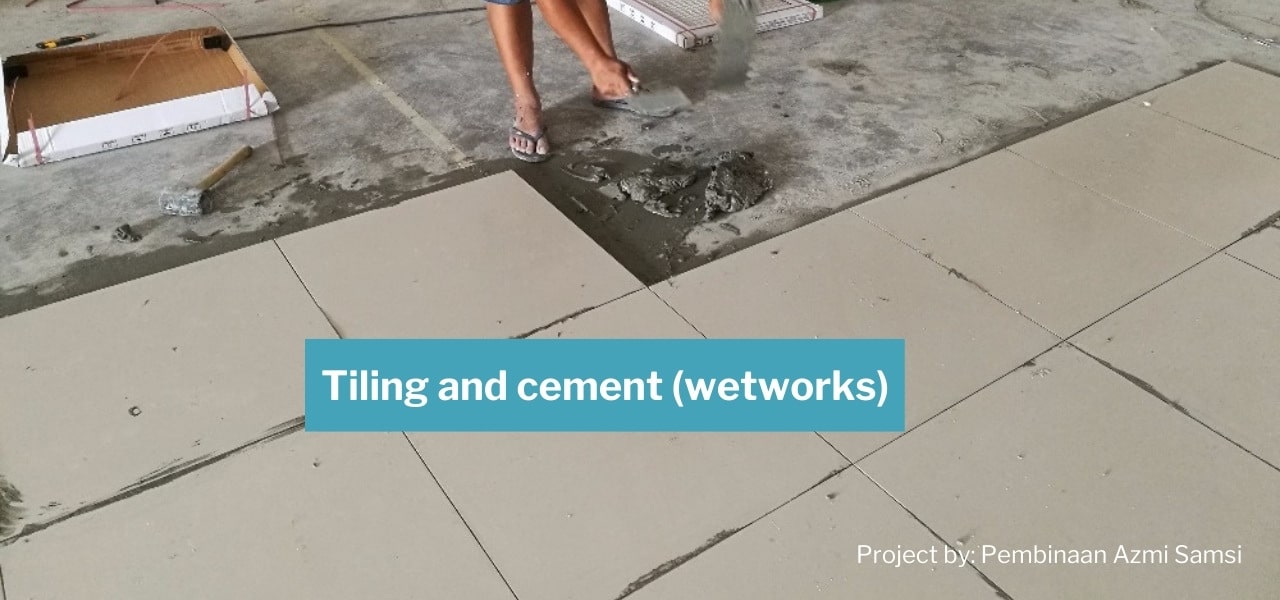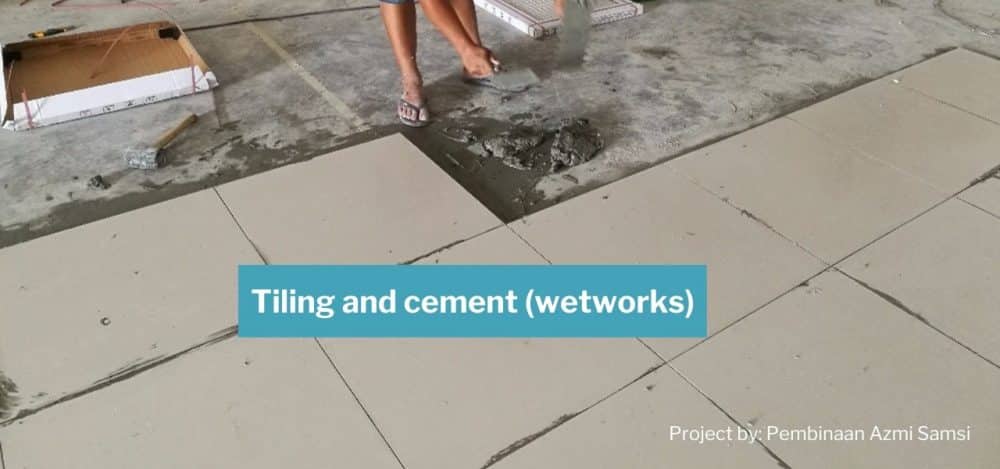 Price for tiling and wetwork
Wetwork refers to cement and tilling work. This is usually done in areas that come in contact with water, such as bathrooms and kitchens. Cement and mortar have increased since the beginning of the year, due to rising coal prices (a key component in its production).
And, apart from the workmanship, the tiles itself can come in a wide range of designs (and prices). Porcelain floor tiles need to be more durable, while ceramic wall tiles can have more elaborate designs; all pushing up the tiling cost.
Estimate Cost
Studio apartment: From RM4000
Condo unit: From RM6000
Two-story terrace: From RM15,000
Semi-d/bungalow: From RM20,000
Learn more about choosing tiles in our tiling guide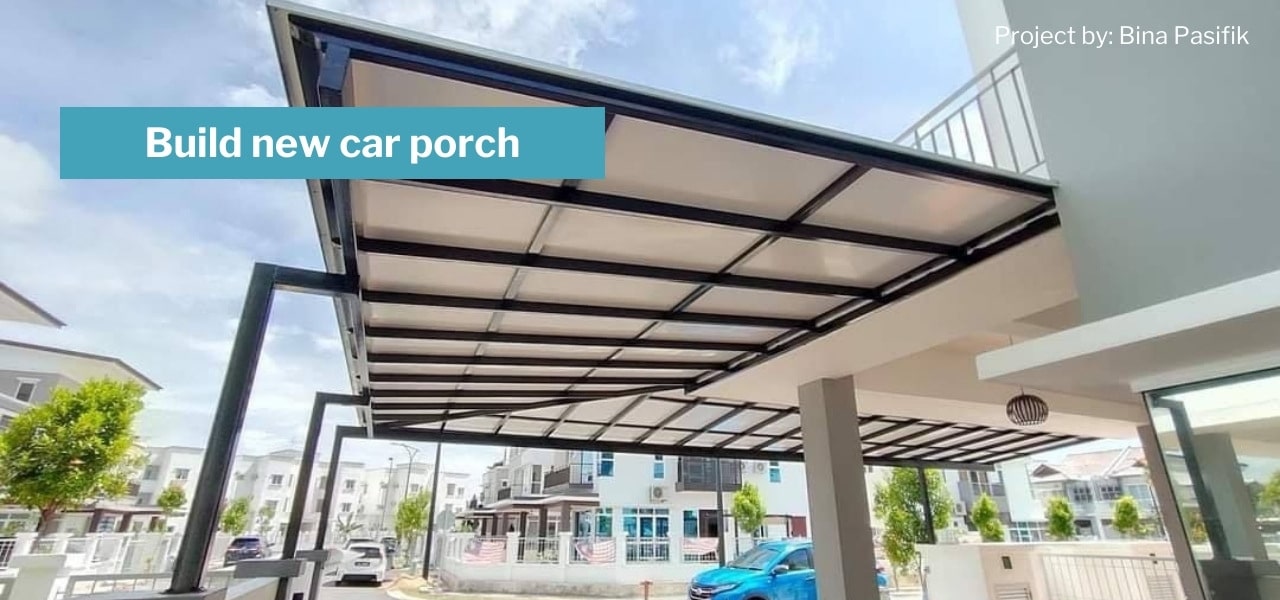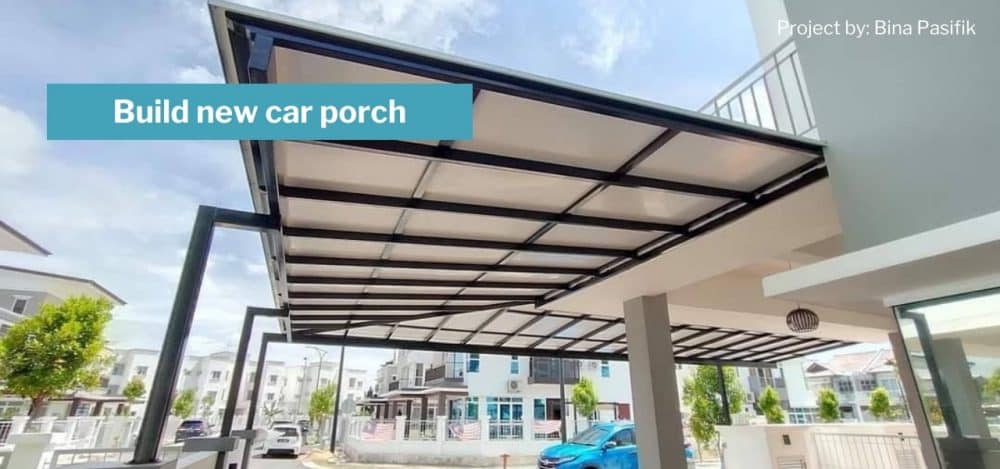 Price to build new car porch
In a landed property, it's common for homeowners to build a new car porch so that their vehicles are not always exposed to the sun and rain. These can be built with a steel frame and glass or acrylic panels, or out of traditional concrete formwork with roof shingles.
Estimate Cost
Studio apartment: Not applicable
Condo unit: Not applicable
Two-story terrace: From RM25,000
Semi-d/bungalow: From RM35,000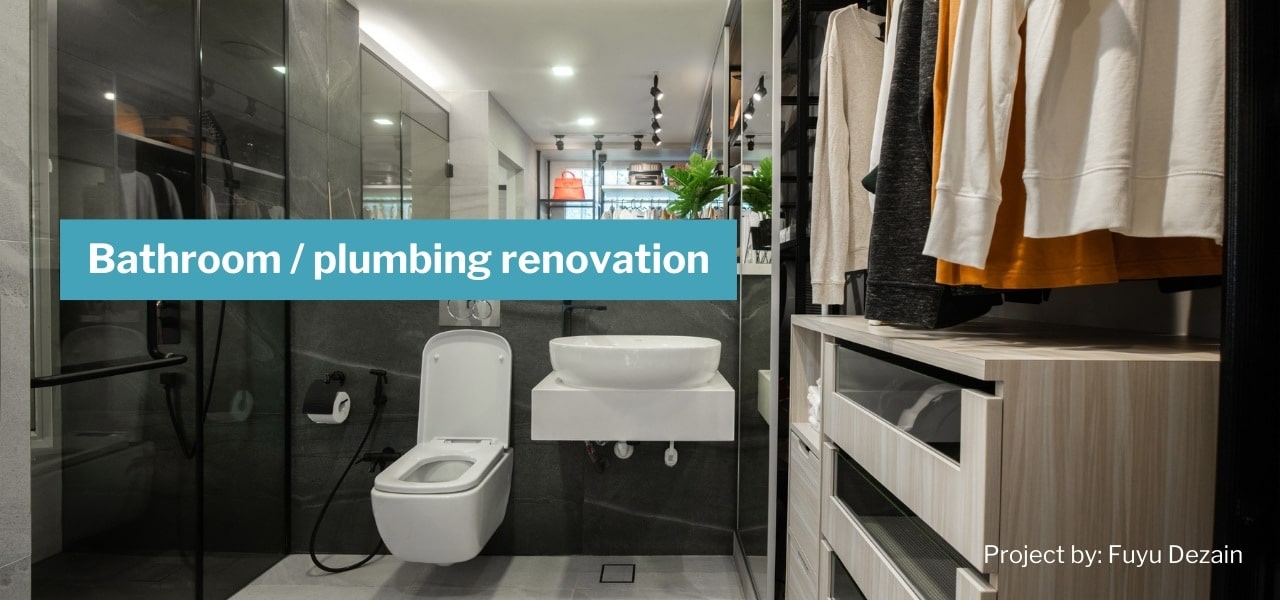 Price for plumbing renovation work
Plumbing work includes repairing, installing, alterations and replacing pipes, bathroom and kitchen fixtures, and water tanks. The plumbing system in a house is complex and will be difficult to change, which is why it will cost a lot if you want to change the placement of the shower or toilet, since the inlet and outlet pipes have to move as well.
Estimate Cost
Studio apartment: From RM2000
Condo unit: From RM4000
Two-story terrace: From RM10,000
Semi-d/bungalow: From RM25,000
Get detailed pricing for common plumbing jobs here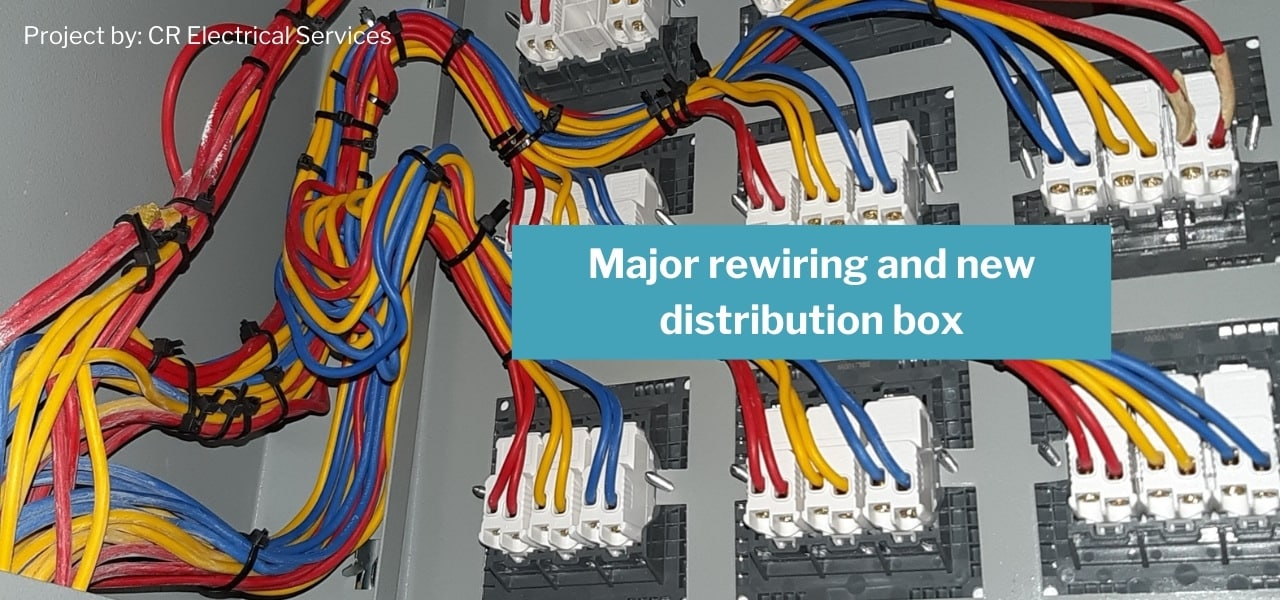 Price for electrical and wiring renovation
The price for electrical work can vary greatly. If you're just adding new electrical outlets, it can cost RM80 per outlet. But, if your electrical work during a renovation involves repairing, installing, and replacing power sockets, internal wiring, lighting points, and replacement of the distribution board, it can start above RM10,000.
That's because the wiring of a home is built into the walls or inside the plaster ceiling, so if you want to extend the wiring to accommodate more lighting points, for example, you will need to hack the walls if you want to conceal it.
Estimate Cost (for major replacement)
Studio apartment: N/A, as the unit is usually strata-titled
Condo unit: N/A, as the unit is usually strata-titled
Two-story terrace: From RM15,000
Semi-d/bungalow: From RM18,000
Get more detailed pricing for electrical tasks in our electrician price list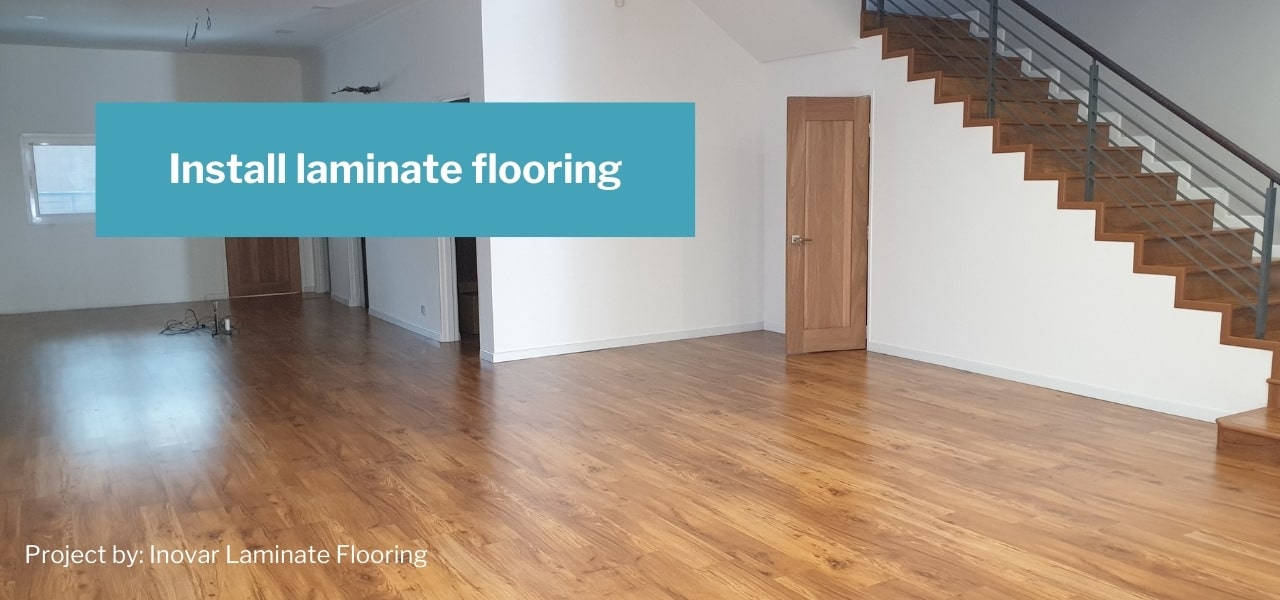 Price to install laminate flooring
When it comes to flooring, the material chosen plays a large role in the cost. Floor tiles can be more affordable, but will take more time to install since there is wetwork involved. In comparison, vinyl or laminate floor planks can be easier to install, and can even be installed on top of an existing floor. The prices below assume laminate flooring:
Estimate Cost
Studio apartment: From RM4,000
Condo unit: From RM8,000
Two-story terrace: From RM15,000
Semi-d/bungalow: From RM18,000
You can get more price details in our guide to laminate flooring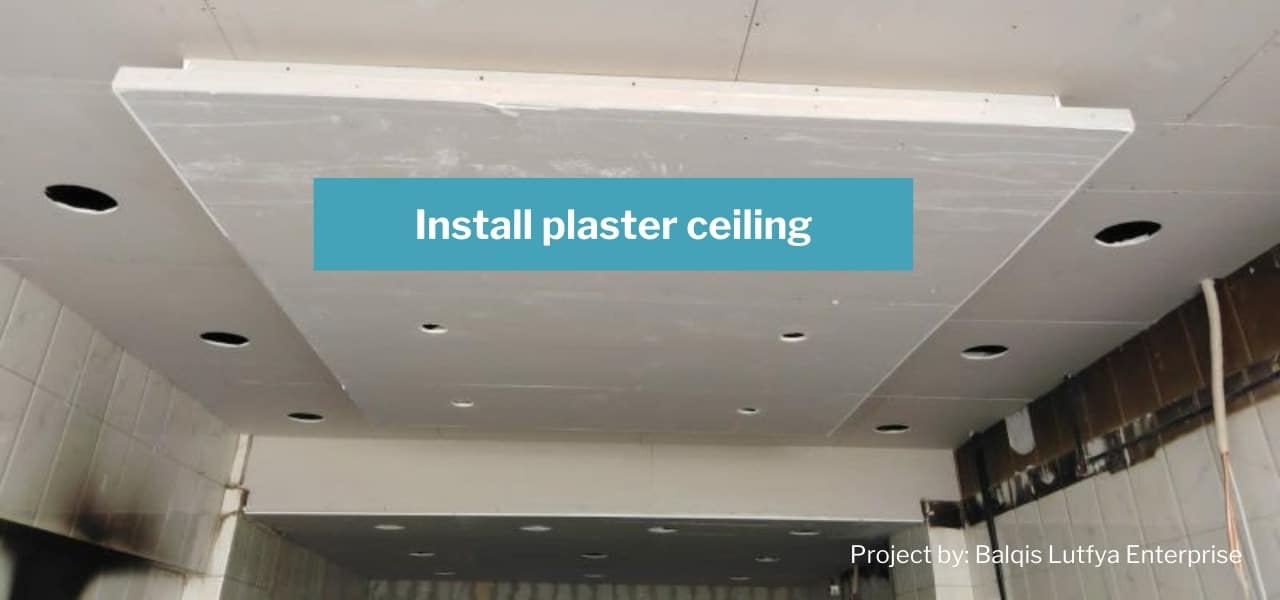 Price to install plaster ceiling
To get a clean ceiling design with no exposed piping or cabling, a plaster ceiling is a must-have in almost every Malaysian home. A flat plaster ceiling is the most affordable, but the costs will increase if you want l-boxes, cornices, or dropped tray ceilings where you can hide your lights.
Estimate Cost
Studio apartment: Starts from RM2,000
Condo unit: Starts from RM5,000
Two-story terrace: Starts from RM8,000
Semi-d/bungalow: Starts from RM10,000
To get a more detailed cost, try our plaster ceiling price calculator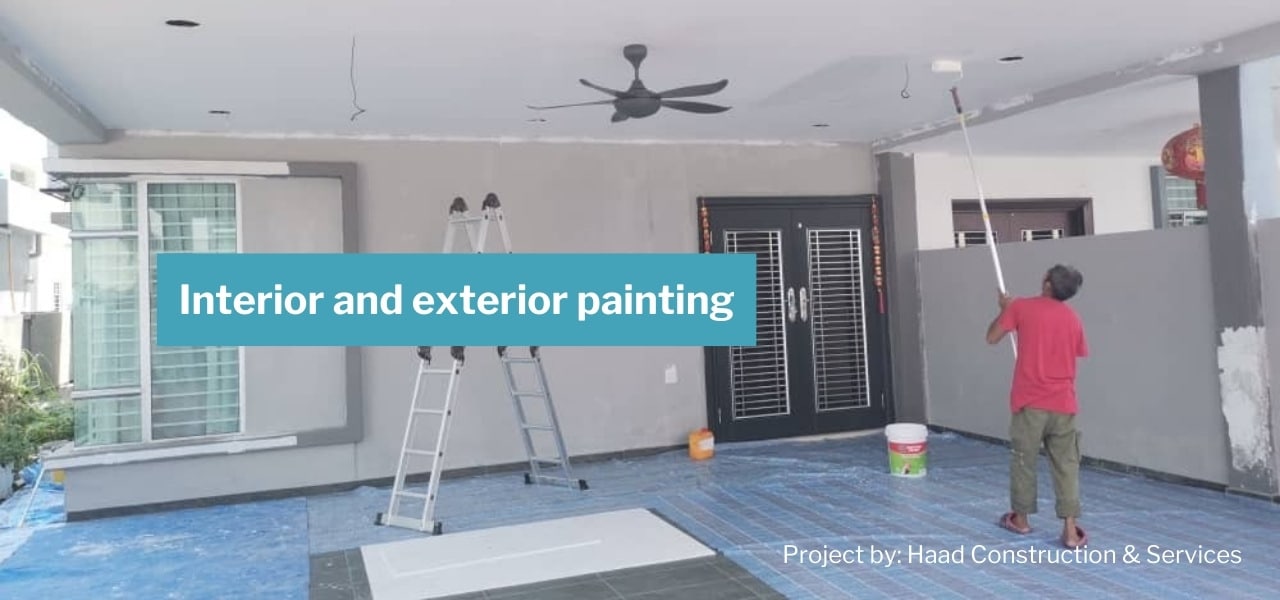 Price of exterior and interior painting
On the lower end of renovation cost in terms of scope of work is painting. This is because the materials are often more affordable, and labour to complete the task isn't very expensive. The price will depend on the surface area that needs to be painted; whether it needs to be jet washed to remove old paint, and whether the paint has special properties such as low-VOC, anti-fungal, or requires special techniques to achieve a certain look.
Estimate Cost
Studio apartment: Exterior painting (N/A), Interior painting from RM3,500
Condo unit: Exterior painting (N/A), Interior painting from RM4,000
Two-story terrace: Exterior painting from RM5,000, Interior painting from RM8,000
Semi-d/bungalow: Exterior painting from RM6,000, Interior painting from RM10,000
Get more detailed prices in our house painting price guide
Want a quote from our renovation contractors?
Submit a request now to arrange site visit
Plan Ahead to Keep Renovation Costs From Breaking Your Budget
Budgeting for a renovation project means doing as much planning as possible. List out everything needed from start to finish, including things you might not think of, like permit costs and post-renovation cleaning services.
To ensure you can create a suitable renovation plan and stick to it, make sure you do the following:
Only hire reliable contractors
A reliable contractor not only delivers quality workmanship, but is organised as well. They will be essential to making sure everything goes as planned in the given time frame and works within the set budget without compromising quality.
A reliable contractor will also be transparent on listing down the materials used, so you know exactly what will be installed.
There is no standardised certification for residential renovation contractors in Malaysia. So, in order to tell whether a potential contractor is good or not, you will need to check out their customer reviews and photos of previous work in vendor directories such as Recommend.my.
Have an accurate floor plan
An accurate floor plan will mean no surprises during the renovation process. This is especially important if the property is older. In the middle of a renovation, you don't want to discover a support beam that wasn't in the plans, or new wiring and plumbing that was added later, but never updated in the plans. Finding these out late in the project can cause the costs to climb as some work may need to be reversed or dismantled.
Get a detailed quotation
A detailed quotation should include information regarding the equipment, labour force, materials, finishings and furnishings for every space being renovated. It should be in easy-to-understand writing. This is a great way to keep track of everything going on during a renovation without feeling overwhelmed. The detailed quotation also ensures that everything is budgeted accordingly and that there is no room for any added cost.
Get delivery commitment
A delivery commitment in writing keeps contractors on track. Breaking the delivery commitment up into different phases of completion will also help ensure that the renovation project is finished on time with no hiccups and within the agreed-upon budget.
Stick to the plan
Once the plan has been laid out and the materials for it have been purchased, keeping to the plan is crucial to ensure that there won't be extra expenditures. Changing anything halfway, be it the size of the extension, the material of the kitchen countertop or the paint colour of the living room, will result in costs not budgeted for in the beginning when the plan was being drawn up. This is why it's important to research and get inspiration months before planning a renovation so that minds don't get changed and budgets can stay the same.
Do regular progress checks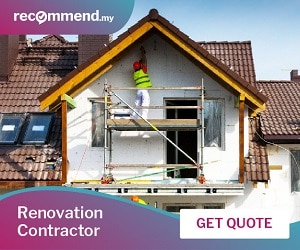 Even with the help of a good contractor, it's important to do regular progress checks. Ask questions and keep both the written delivery commitment and detailed quotation on hand for reference. These progress checks ensure that everything is going according to plan. It's also a great way to stay on top of anything that might go wrong, thus giving ample time on how to best fix it quickly and within the budget.
Ready to renovate your home?
Now that you have a good idea of how much a renovation will cost in Malaysia it's time to start budgeting accordingly for your dream home. Once you've planned everything out in terms of what you want and in design, then it's time to find the right reliable contractor for the project.
Recommend.my is an online platform for all your home renovation needs in one place. Get in touch with professional contractors for quotations, and pick the one that will be able to work within your realistic and desired budget to build your home sweet home.