"Urban homes", "compact living" and "tiny houses" are some of the widely used terms by housing developers in high-density cities around the world. Limited land space in the metropolitan area never discouraged developers to cater to the demand for residential units in the vicinity.
Instead, high-rise residential is the way to go. With options like studio, 1-bedroom and 2-bedroom layout plans, you can find a lot of small apartments in Malaysia that are even smaller than 800sqft.
Living standards and lifestyles of the people have also changed over the decades, being especially prevalent among younger generations. A minimalist, simple and organised home is what they prefer. Thus, to make the small home less cluttered, it is important to furnish it with multifunctional and space-saving furniture.
So let's take a look at some of the space-saving furniture that you can easily buy here in Malaysia.
1. Foldable dining table and chair
A foldable dining table is the best catch for those who have friends and family that always come over during long weekends and holidays. It allows everyone to be seated during meals, and can be kept away when not in use.
So if you have this spared at home, the next get-together you are hosting will be more organised and comfortable for everyone.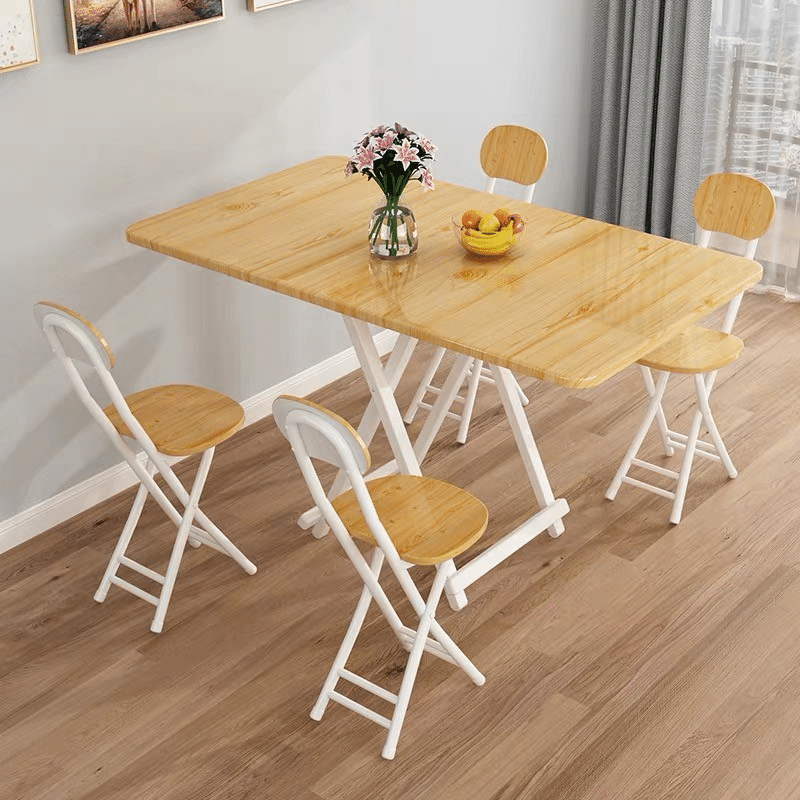 2. Inflatable sofa bed
If you are an outdoorsy person who loves to go camping, anything inflatable is a brilliant idea. It is just so amazing that inflatables are easy to assemble and do not compromise comfort! Be it a mattress, pillow or sofa.
So, why limit inflatables only for camping when it is practical for home use too? The fact that it can be folded up into the size of a shoebox once deflated makes it a must-have item in every urban home, especially when you have guests sleeping over.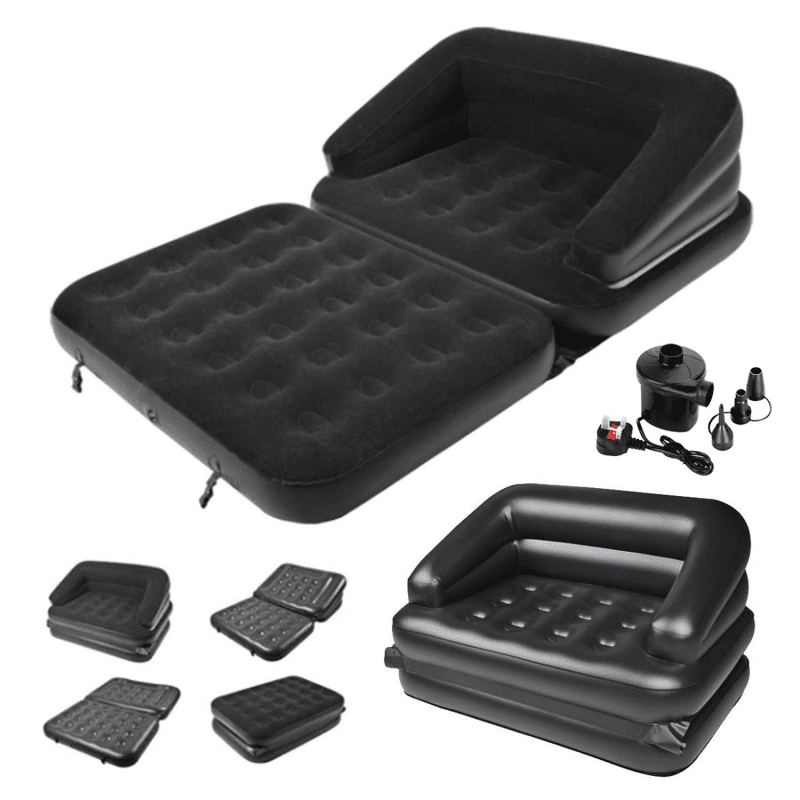 3. Two-tier foldable desk
After more than a year of working from home (WFH), by now we would have realised that the dining table should probably be for dining purposes only. Switching the function of the dining table between eating, working and online classes just won't cut it anymore.
Check out this two-tier desk that can be folded flat for convenient storage. The hollow steel frame makes it sturdy yet light enough to be moved around the house too.
4. Retractable telescopic folding stool
This telescopic stool is made of plastic, holds up to 150kg, and can be used for various purposes. When collapsed, it will be round and flat just like the size of five dinner plates stacked together.
Every home, especially small apartments should have at least one stool like this tucked away in a cupboard somewhere.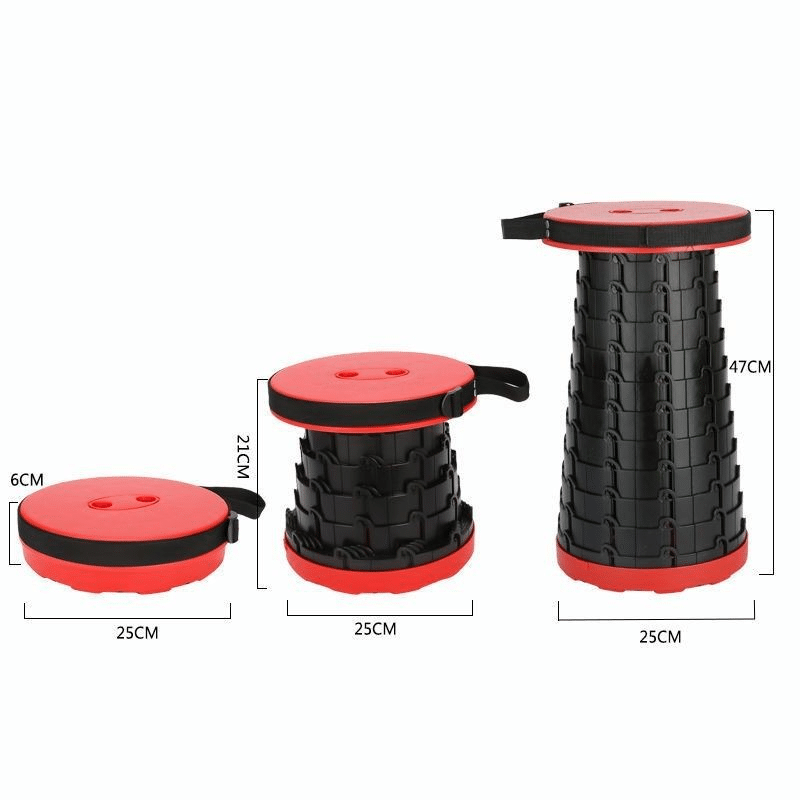 5. Foldable storage stool
Do you need more seats and storage at the same time? This foldable storage box could be exactly what you're looking for.
This light yet sturdy box is a perfect solution to keep linens, toys or recycled papers. Put it near the entrance door and double its purpose as a seat by the doorway when you are putting on your shoes as well.
6. Multi-purpose foldable and adjustable table
This multipurpose table comes with a surface that can be tilted and two L-shaped adjustable legs. The legs can slide in under the couch or the bed, allowing the table to be pulled closer to you. As the height is easily adjustable, it is convenient not just for adults, but for kids too.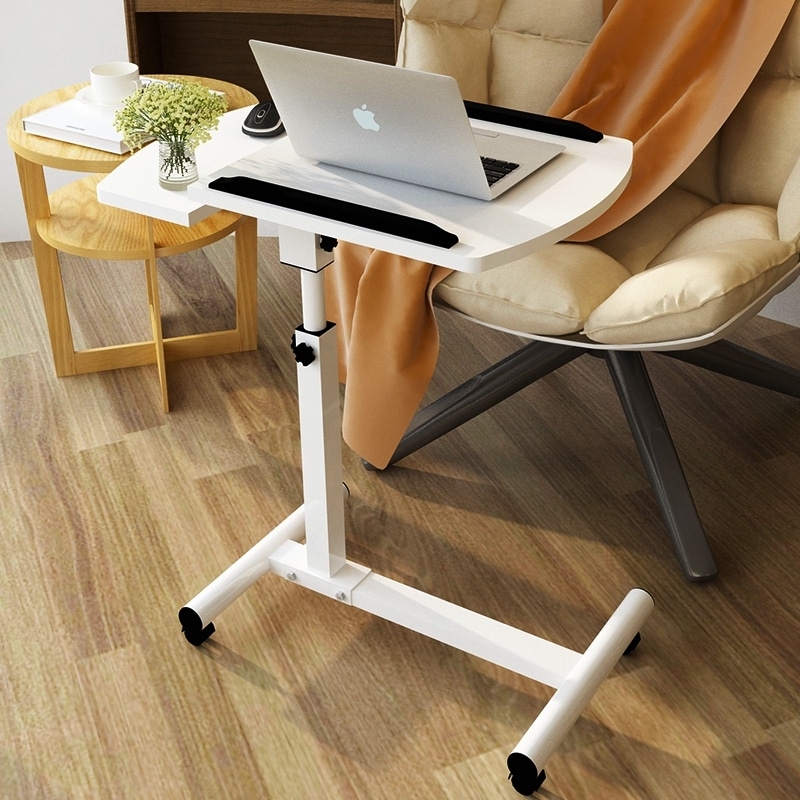 7. Collapsible shoe rack
Made of bamboo, this shoe rack is not just practical but looks aesthetically pleasing too. This lightweight and wipeable rack come in various options of three to six tiers. Should you prefer to use it as a bookshelf instead, it works just as well!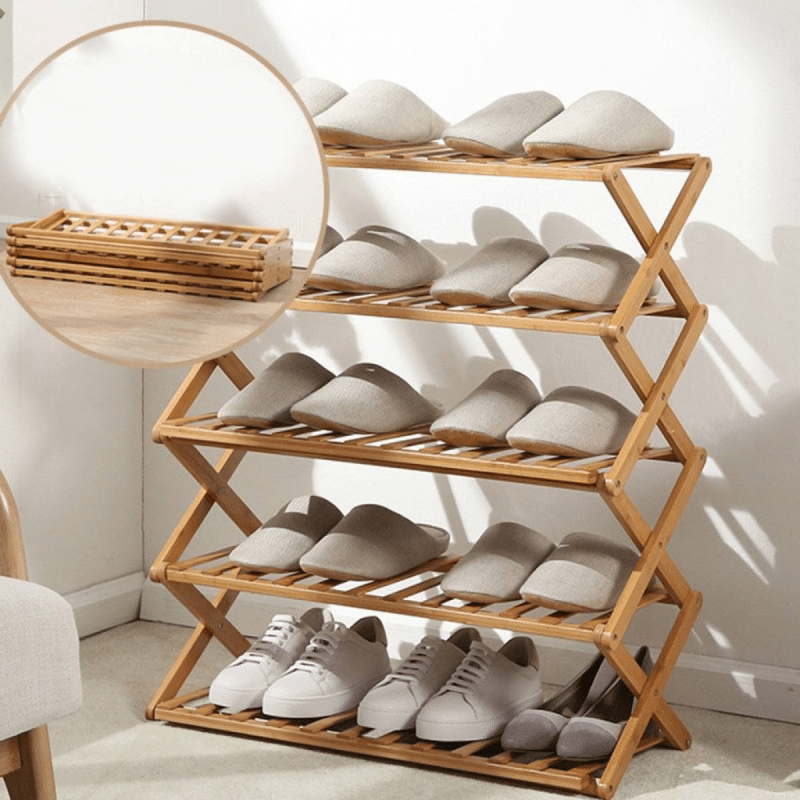 8. Inflatable sofa seat with footstool
Similar to item no. 2 above, this inflatable seat and footstool set simply speaks for itself. Inflate it to lounge comfortably on your apartment balcony. Once done, just deflate, fold and store it back.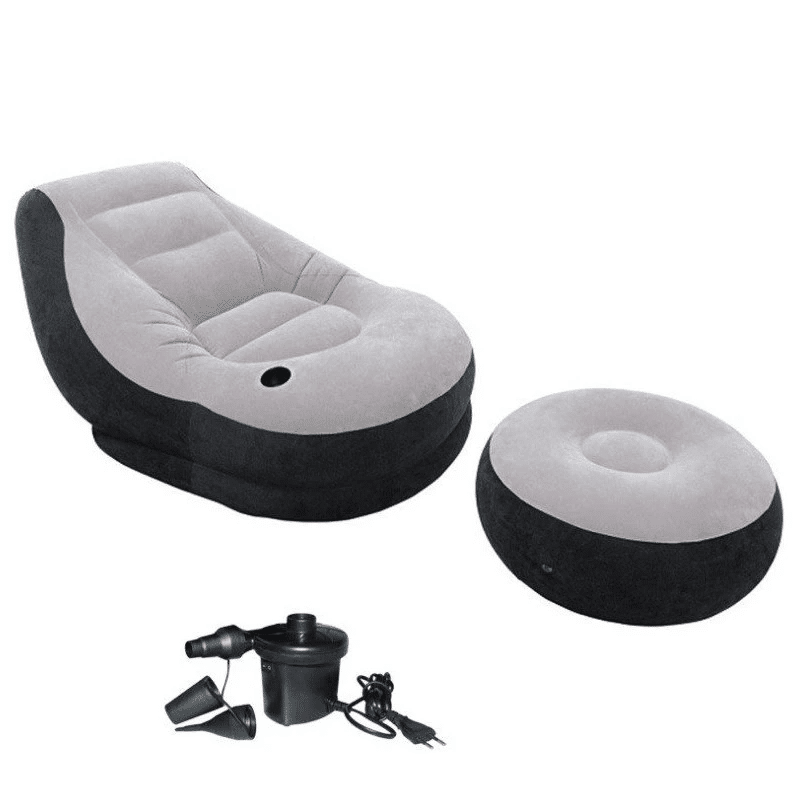 9. Foldable storage rack on wheels
This rack comes with four or five tier options and is made of carbon steel. The rack is sturdy enough to be stationed permanently in the kitchen to hold up the kitchen appliances.
Since the rack has wheels on all four legs, it offers easy mobility to be pushed around the house. But remember to remove all the stuff from the shelves first before pushing it around.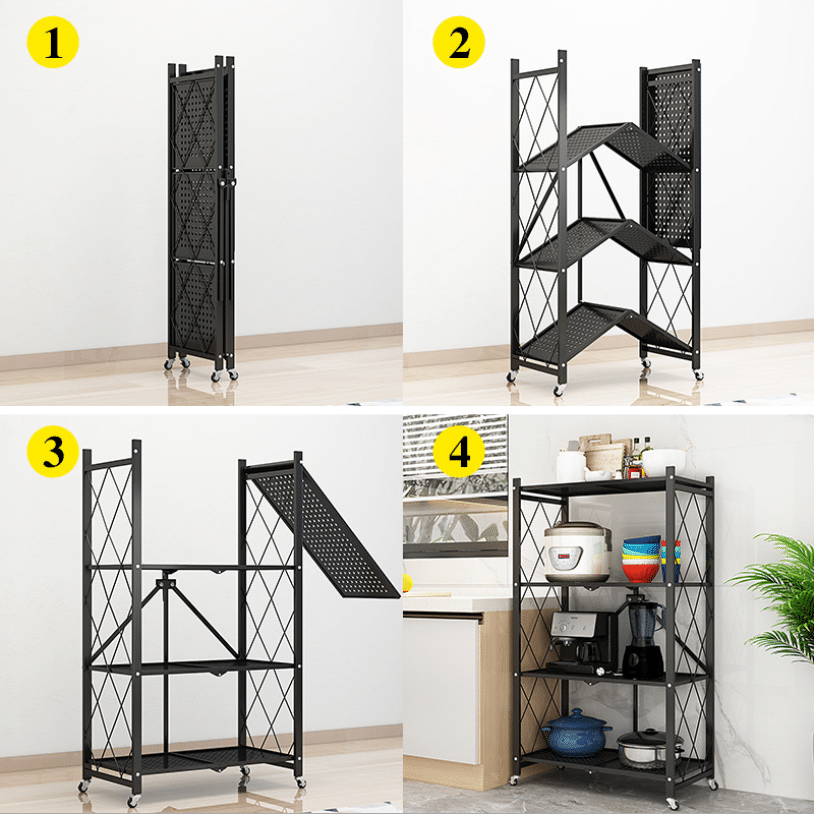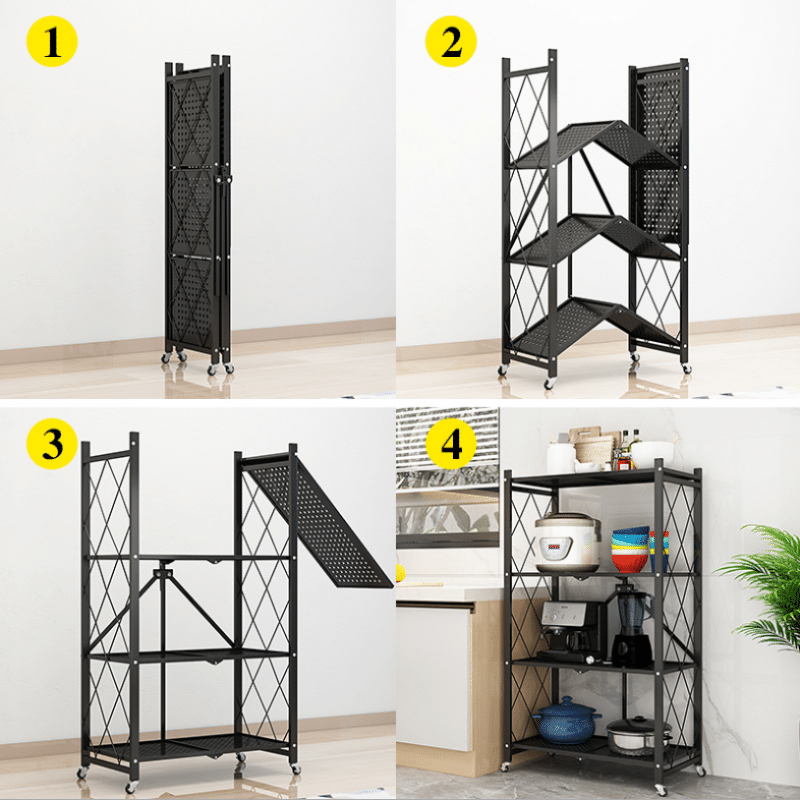 10. Foldable sofa bed
Another sleeping solution on our list is a foldable sofa bed. With a contraption like this, you don't have to sacrifice the already limited space in your 900sqft apartment with a full-sized bed anymore.
Just invest in this clever space-saving solution as part of your living room furniture so your guests can have a good slumber whenever they crash at your home.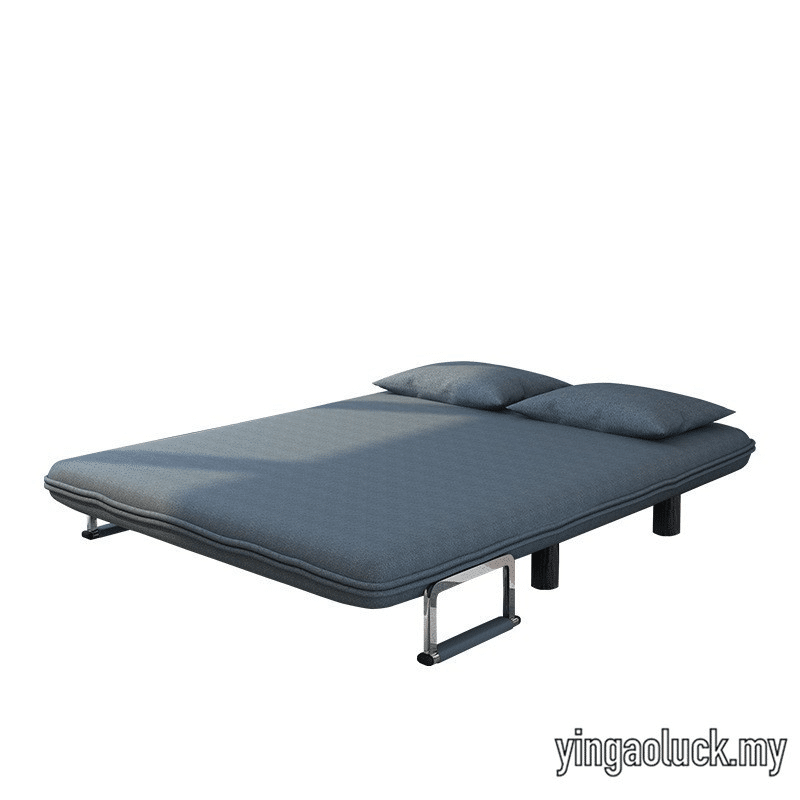 These space-saving furniture are great buys regardless of how big or small your house is. However, some furniture pieces are better custom designed such as a built-in kitchen cabinet and wardrobe. Based on our experience, good built-in furniture could last up to 20 years at least.
Hire a cabinet contractor with Recommend.my to design and build cabinets for your home.
Our highly experienced contractors can create beautiful custom built-ins according to the colour, material and design that you'd like. Check our pros out and book a free site visit today!