Featuring eye-catching bedroom colours and sleek, contemporary built-ins, this home in M Residence 2 has been beautifully furnished for modern-day living.
Ask anyone who has renovated a home, and they'll tell you that it's nothing like how it's portrayed in "reality" home makeover TV shows.
Not only do you need to manage your budget, but it's also a long and gruelling process with a steep learning curve.
You don't just need to be creative and have an eye for interior design, you also need to be a project manager and coordinate all your suppliers and contractors. Not to mention all the hours spent browsing and shopping around for furniture, appliances, cabinets, lights and other fixtures.
In short, there's a lot to do!
A complete semi-d house design without worry
To help new homeowners enjoy a beautifully-designed home without the hassle, we recently partnered with Mah Sing Group to offer ready-to-move-in homes that already have everything in place, including design and furnishing. The first phase of this partnership was for the "Caspia" double-storey semi-d link homes in M Residence 2, Rawang.
A homeowner that purchased a "Caspia" semi-d unit could choose one of three interior design and furnishing packages — Minimalist Classic, Modern Contemporary, and Dark Nordic. These packages were developed by Recommend.my and interior design firm Nice Style Interior Design.
All three designs come bundled together with built-in kitchen cabinets, air-conditioners, curtains and blinds, electrical appliances, a 50" LED TV, a built-in microwave, built-in wardrobes in the bedrooms, and Philips smart lighting system.
In terms of styling, the homeowner has the option of mixing and matching different elements from each design package, according to their taste.
This semi-d house features a modern, open-concept design on the ground floor. This helps to combine the living room, dining area, and kitchen into one functional space.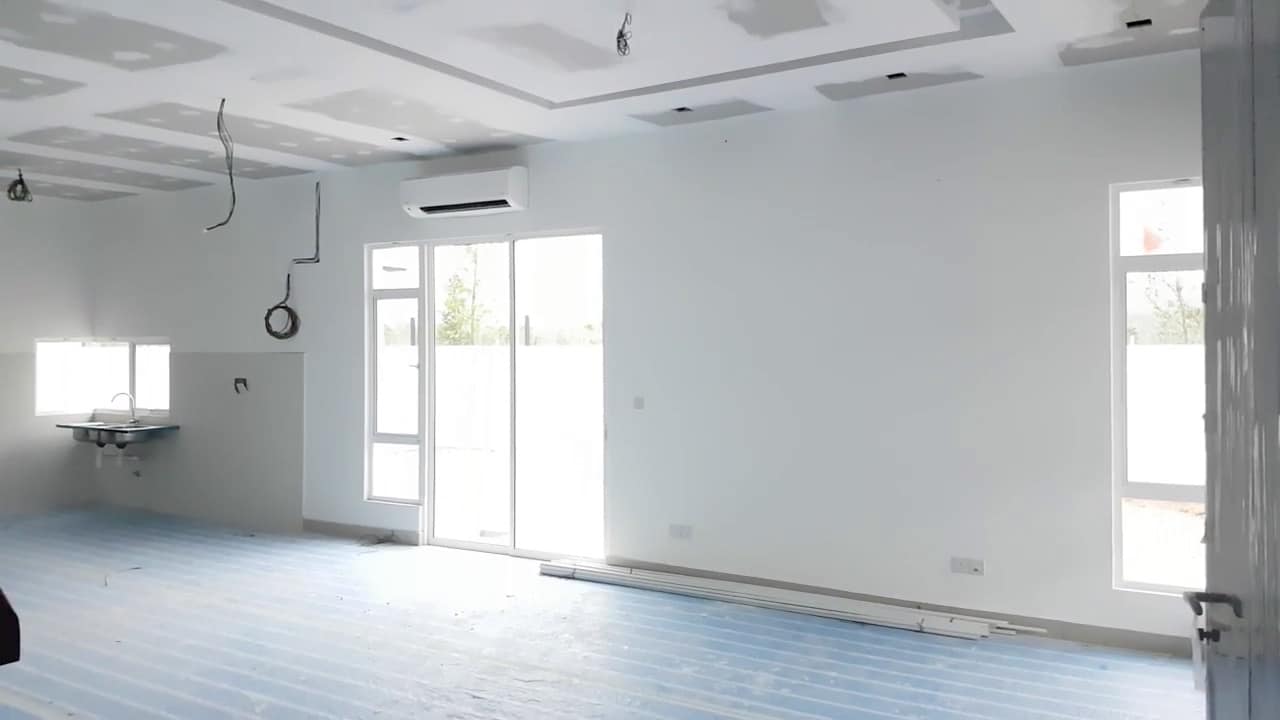 BEFORE: View of living and dining area.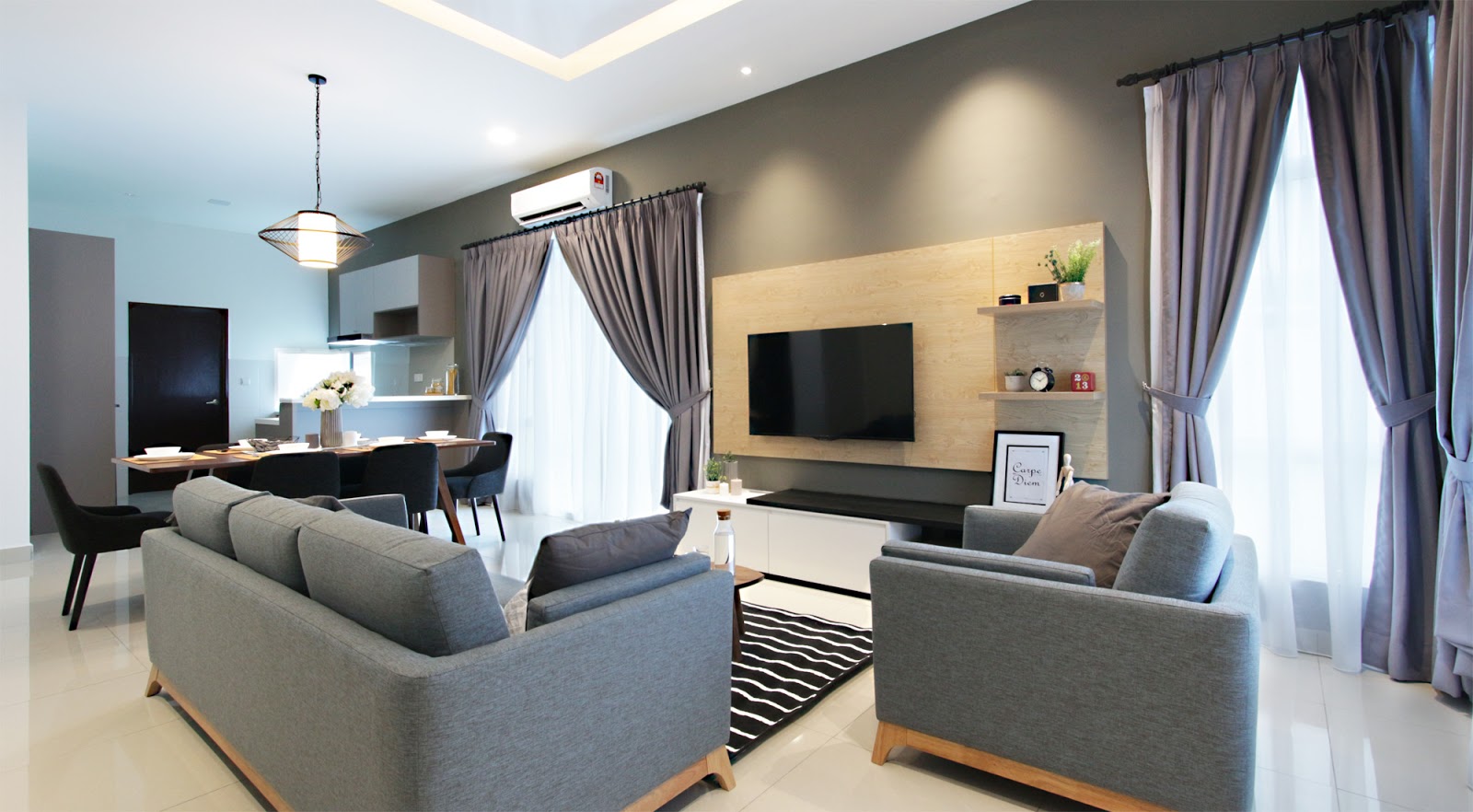 AFTER: View of living and dining area. The living room is now tastefully furnished with a grey 3+1 seater sofa and coffee table.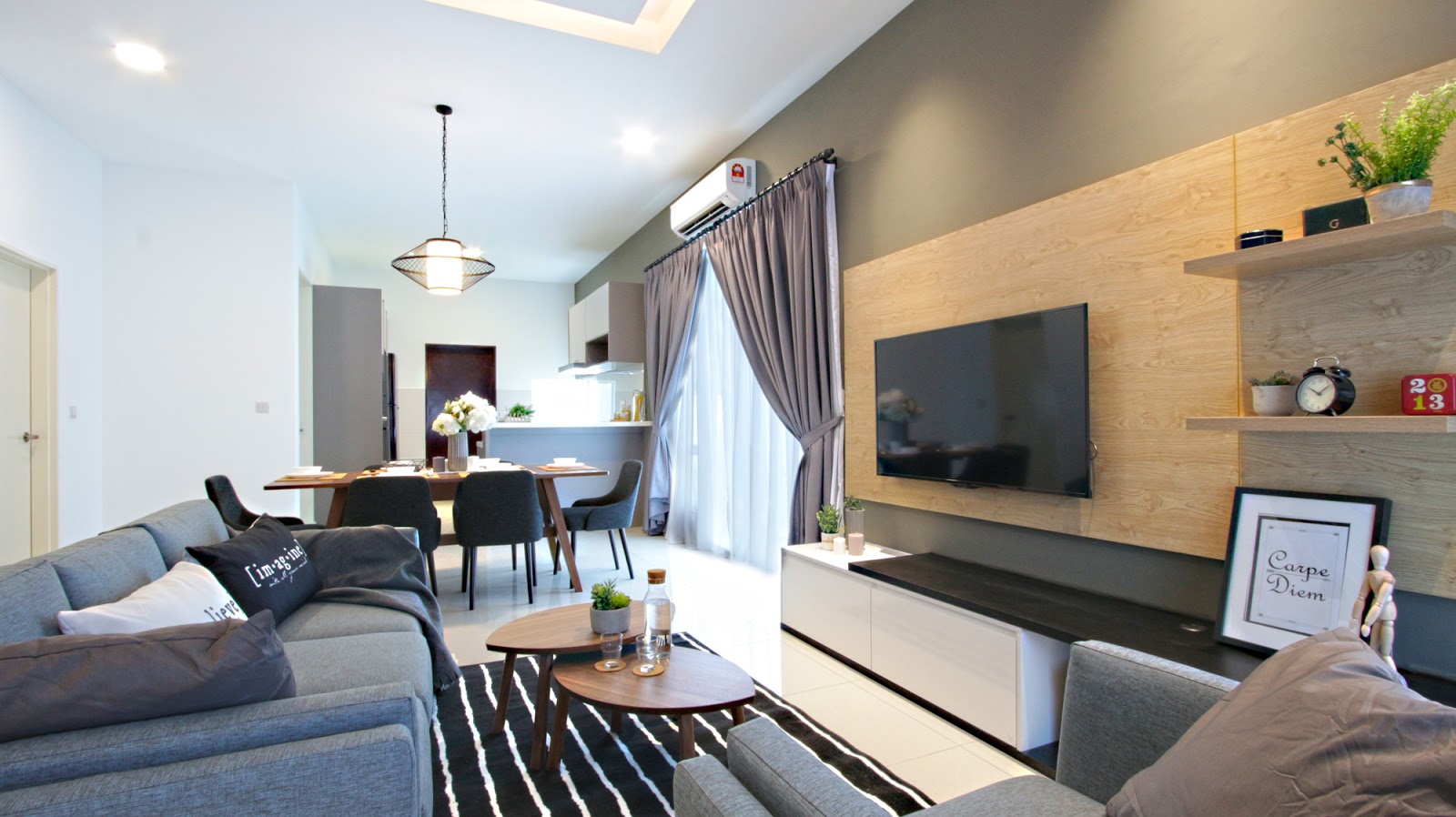 The package also included a custom TV console with melamine finish, a 50" LED TV, as well as customised plaster ceiling with cove lighting and downlights.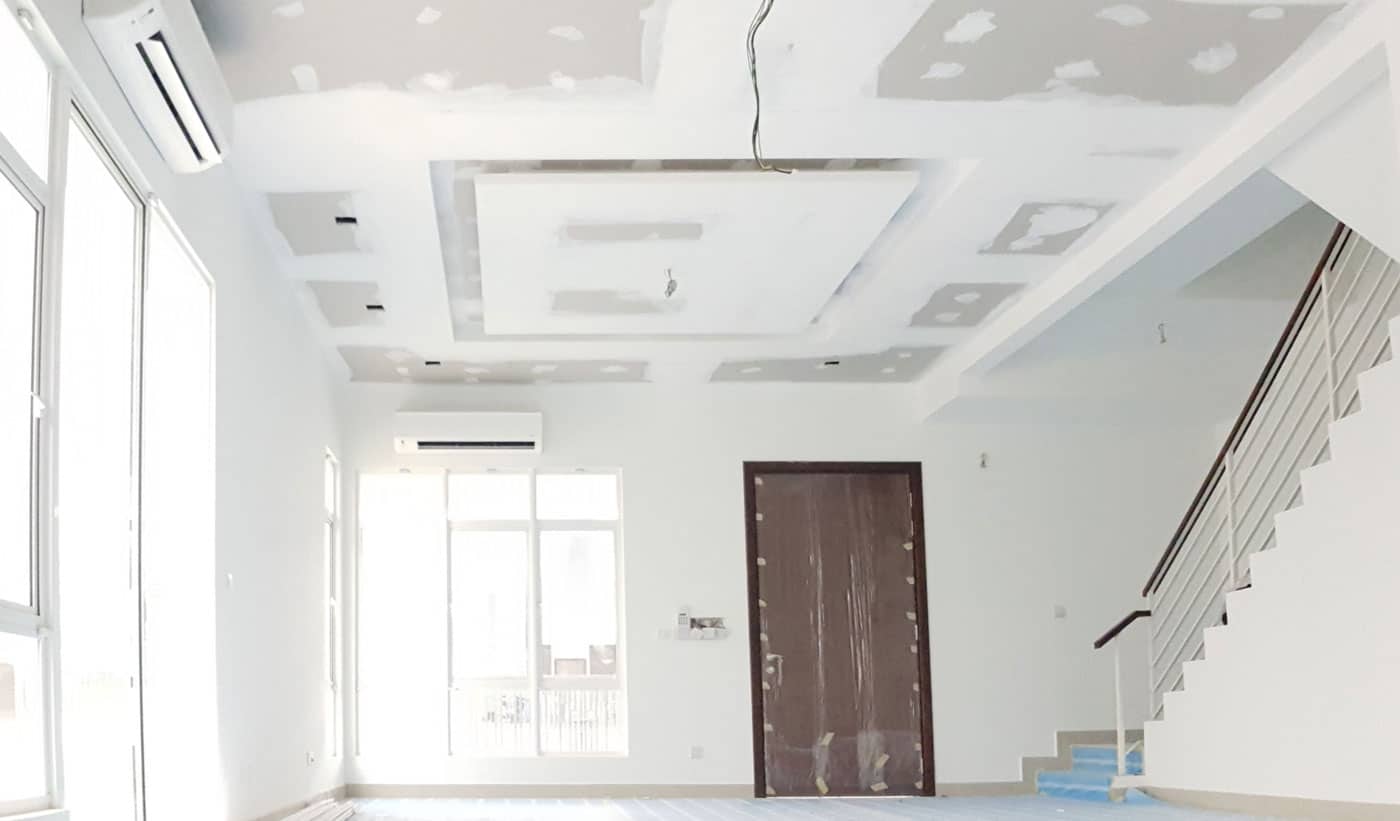 BEFORE: View from kitchen towards the main door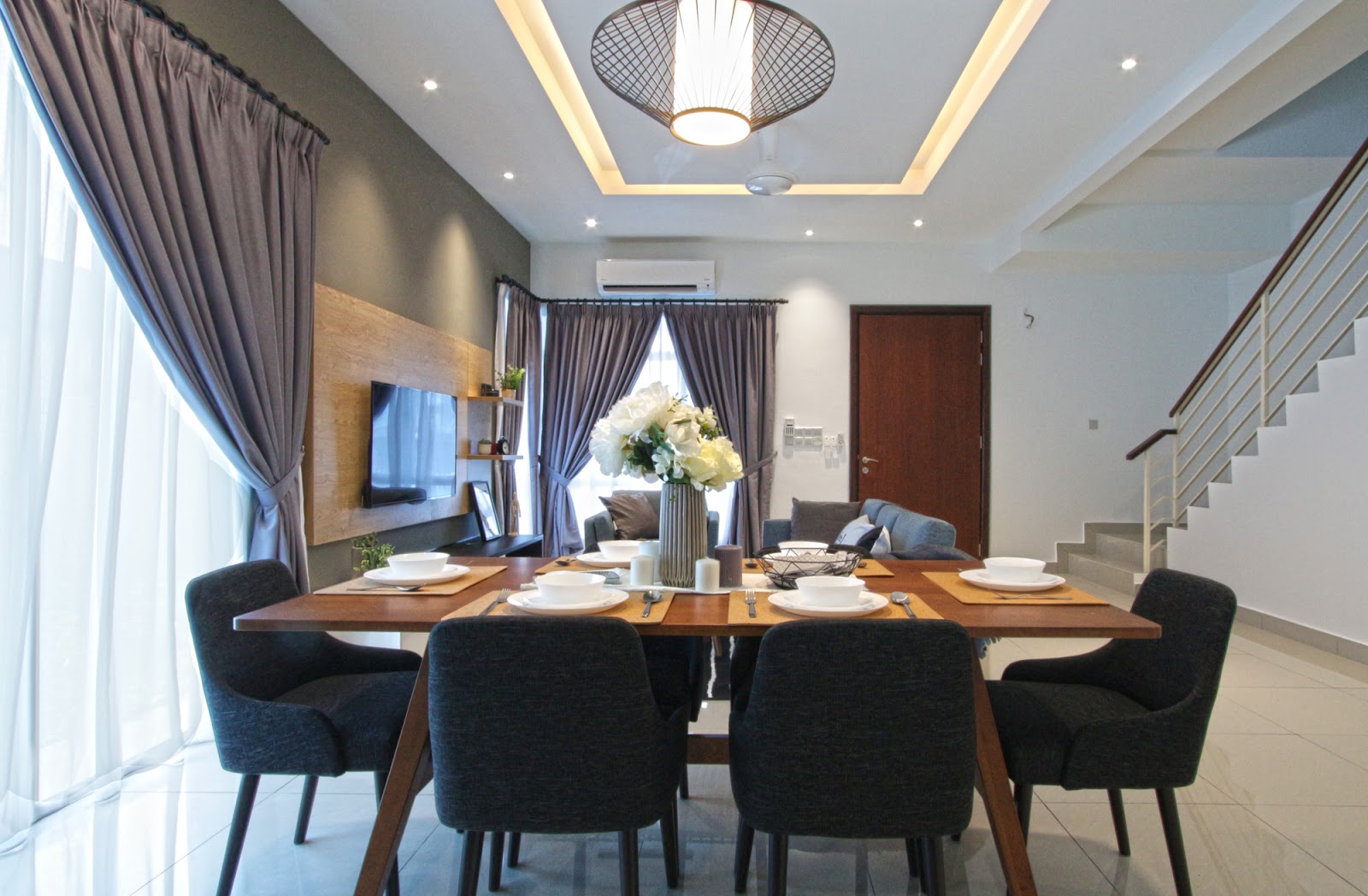 AFTER: View from kitchen towards the main door. The dining area is furnished with a modern dining table and chairs, with suspended pendant light. In this corner unit, the sliding glass door is also furnished with full-height day and blackout curtains.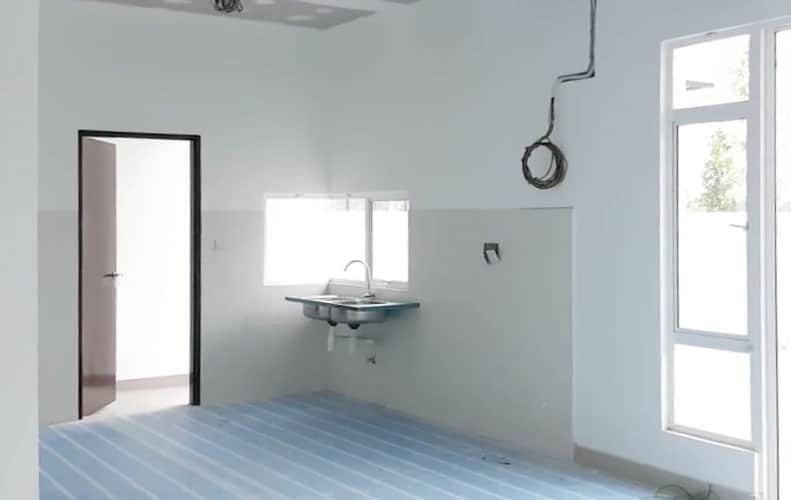 BEFORE: View of kitchen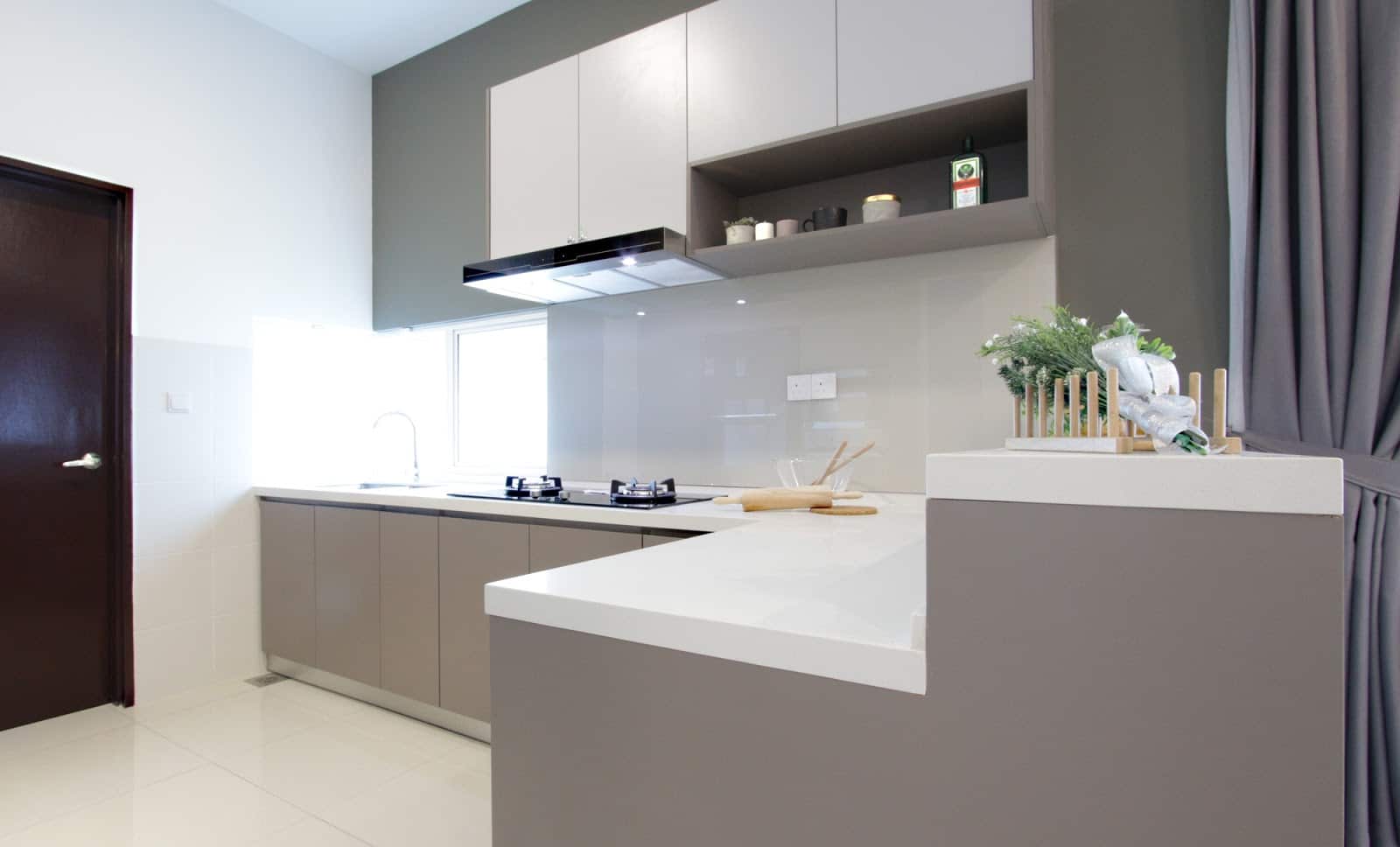 AFTER: View of the kitchen. It comes with a quartz stone countertop, a glass backsplash, and lots of kitchen cabinets for storage. Also included are kitchen appliances including the sink and tap, a fridge, cooker hob and hood, and a built-in oven.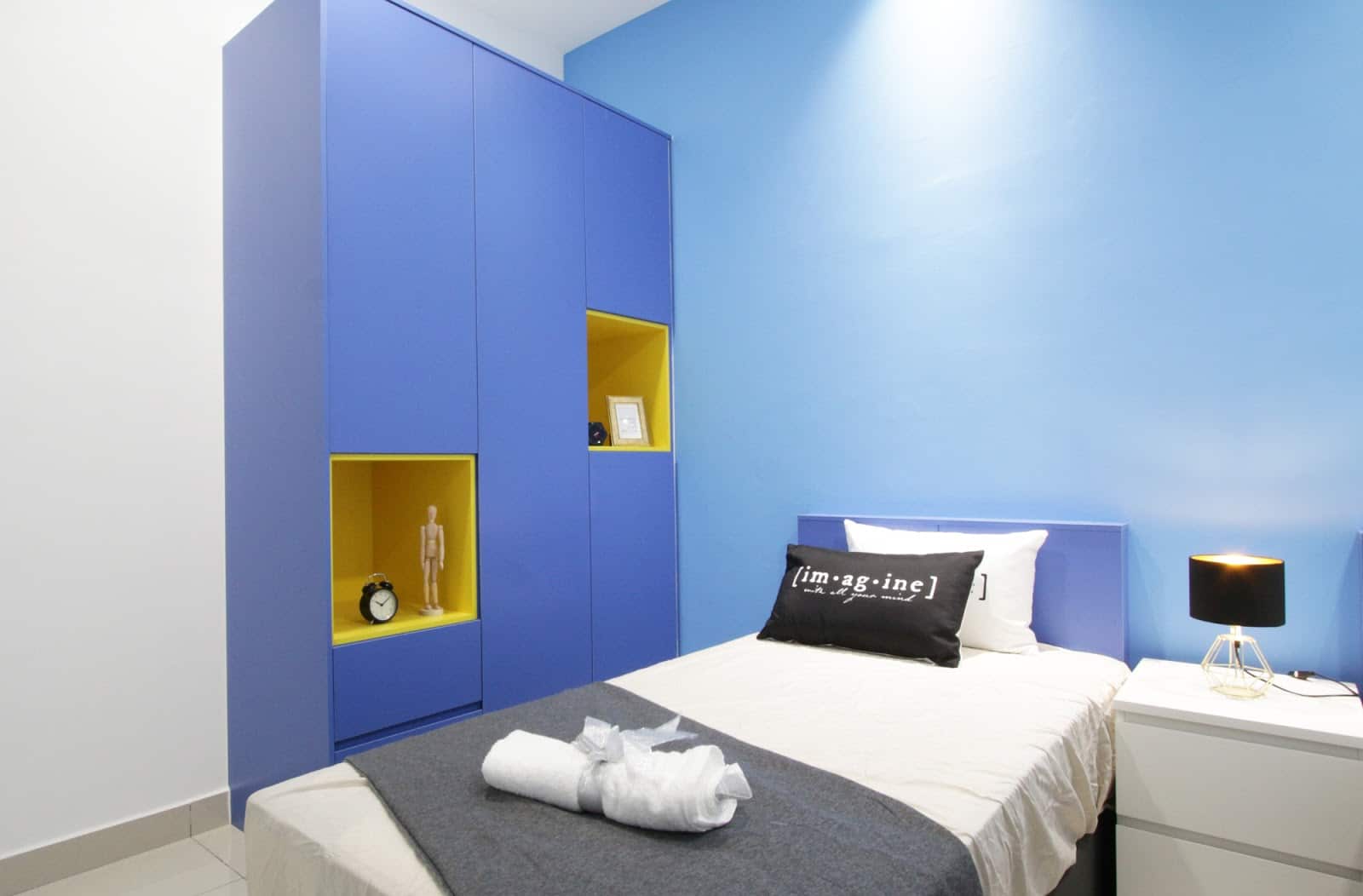 Each of the bedrooms come with their own special designs, built-ins, and other furnishings. For instance, the guest room has a blue-themed design, with a unique built-in wardrobe with melamine finish.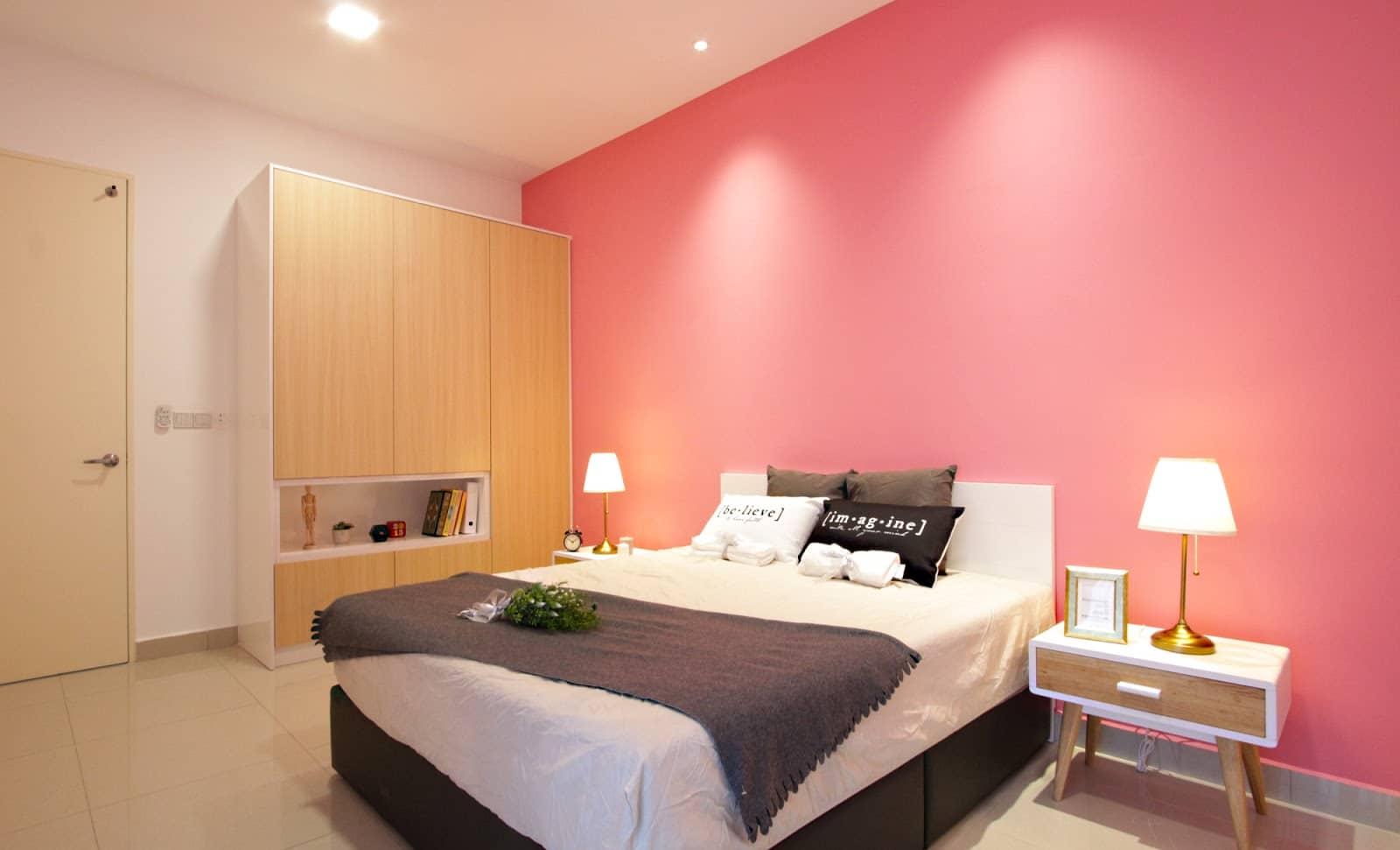 Similarly, this upstairs bedroom has a pink-themed design and a "swing door" wardrobe with melamine finish. Flanking both sides of the bed are two bedside tables.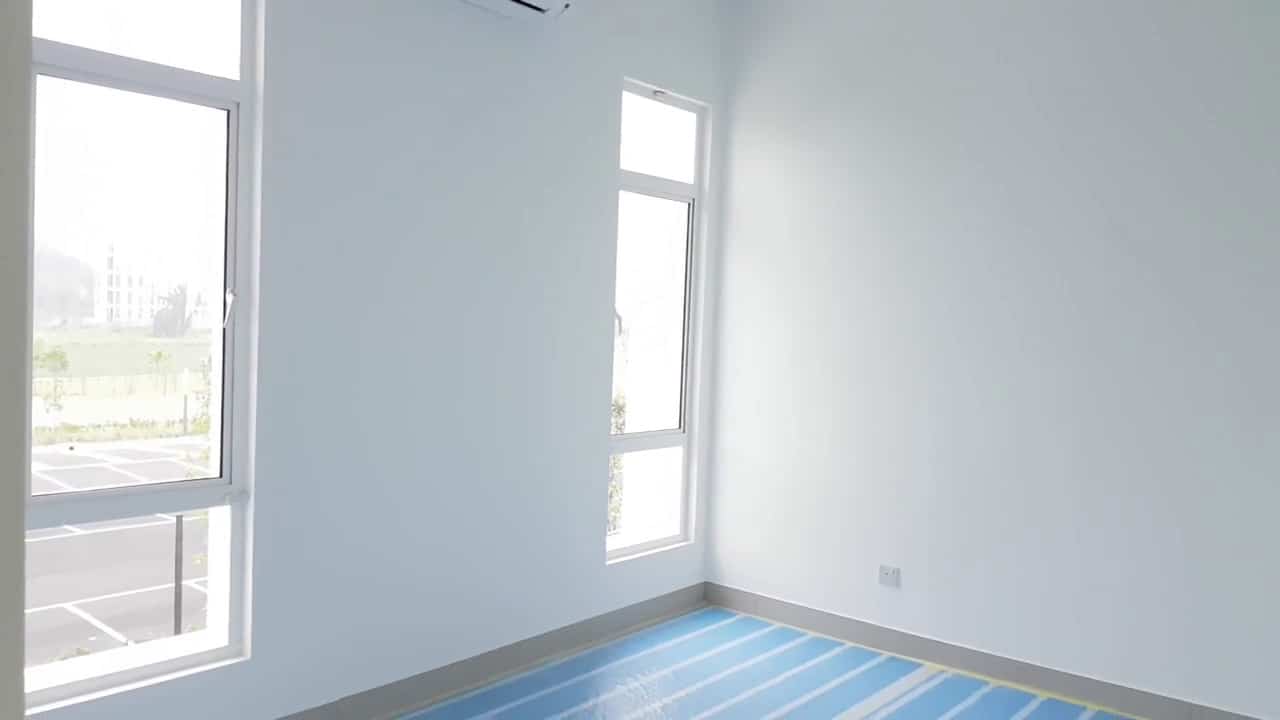 BEFORE: Second bedroom.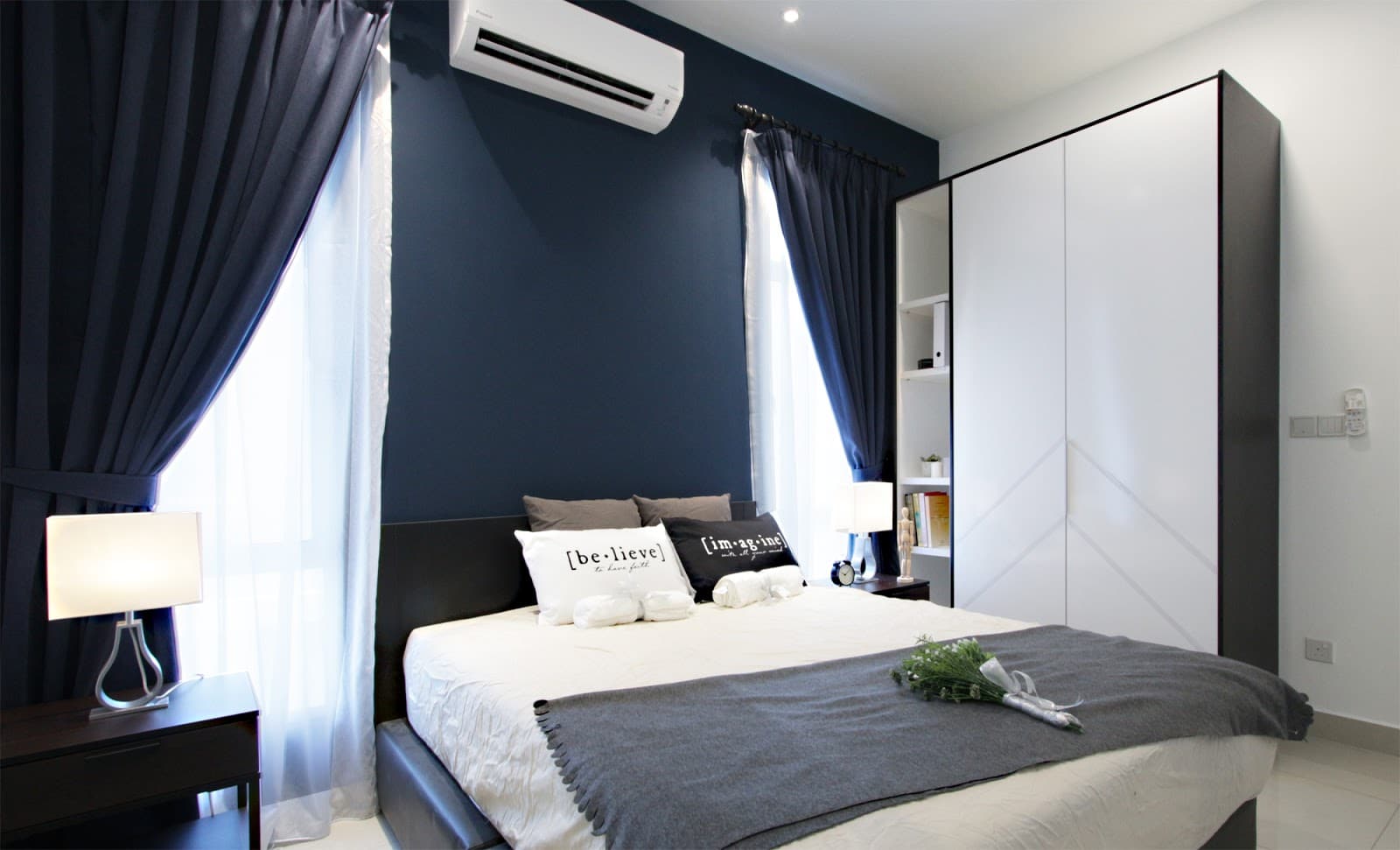 AFTER: Second bedroom. This bedroom has been given a cooler tone of greys and dark blue, creating a visually striking contrast against the matte white of the custom-built wardrobe.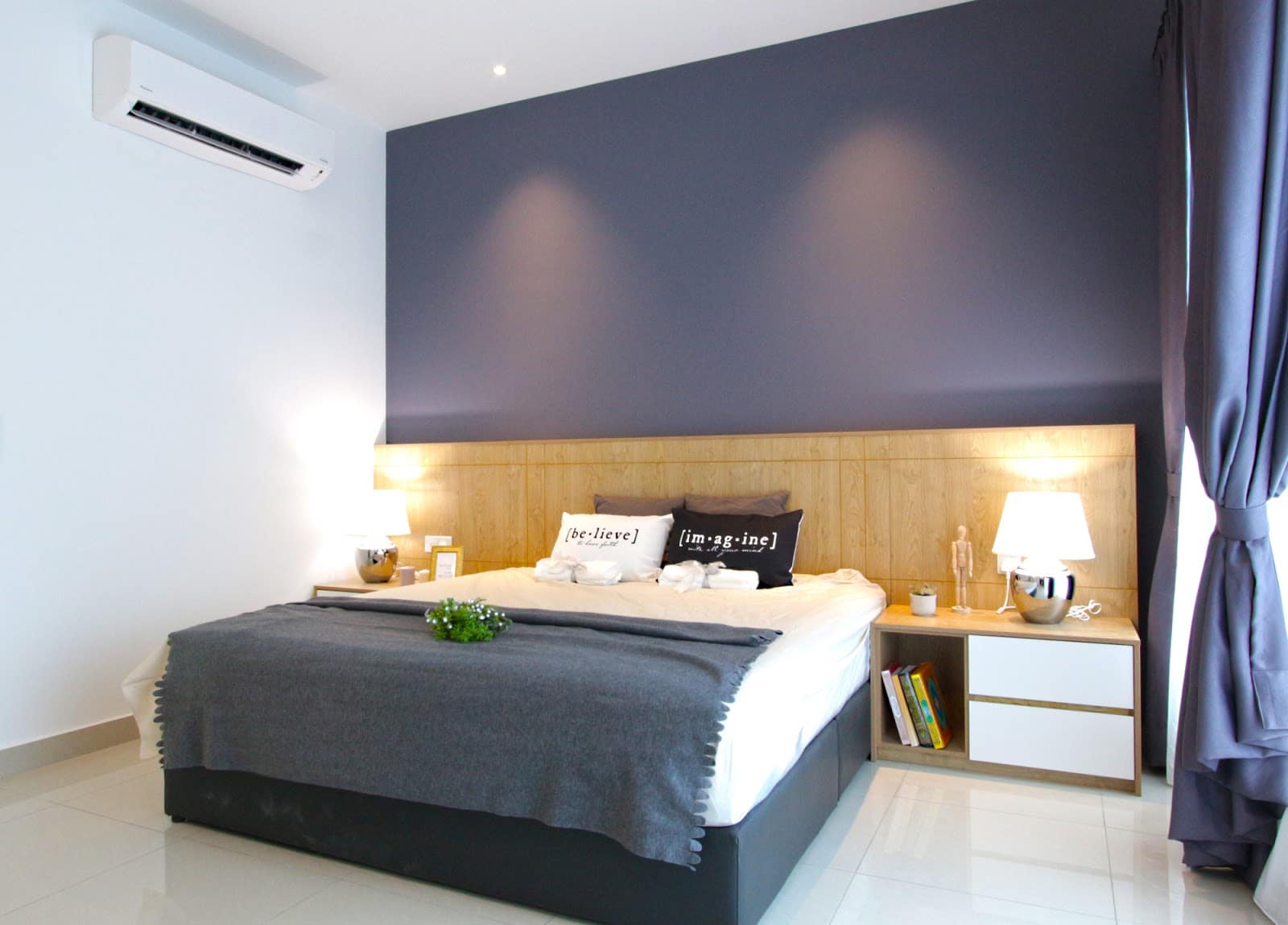 Likewise, the master bedroom includes a half-height bed head with built-in bedside tables, king-size divan and mattress, with curtains and aircon units.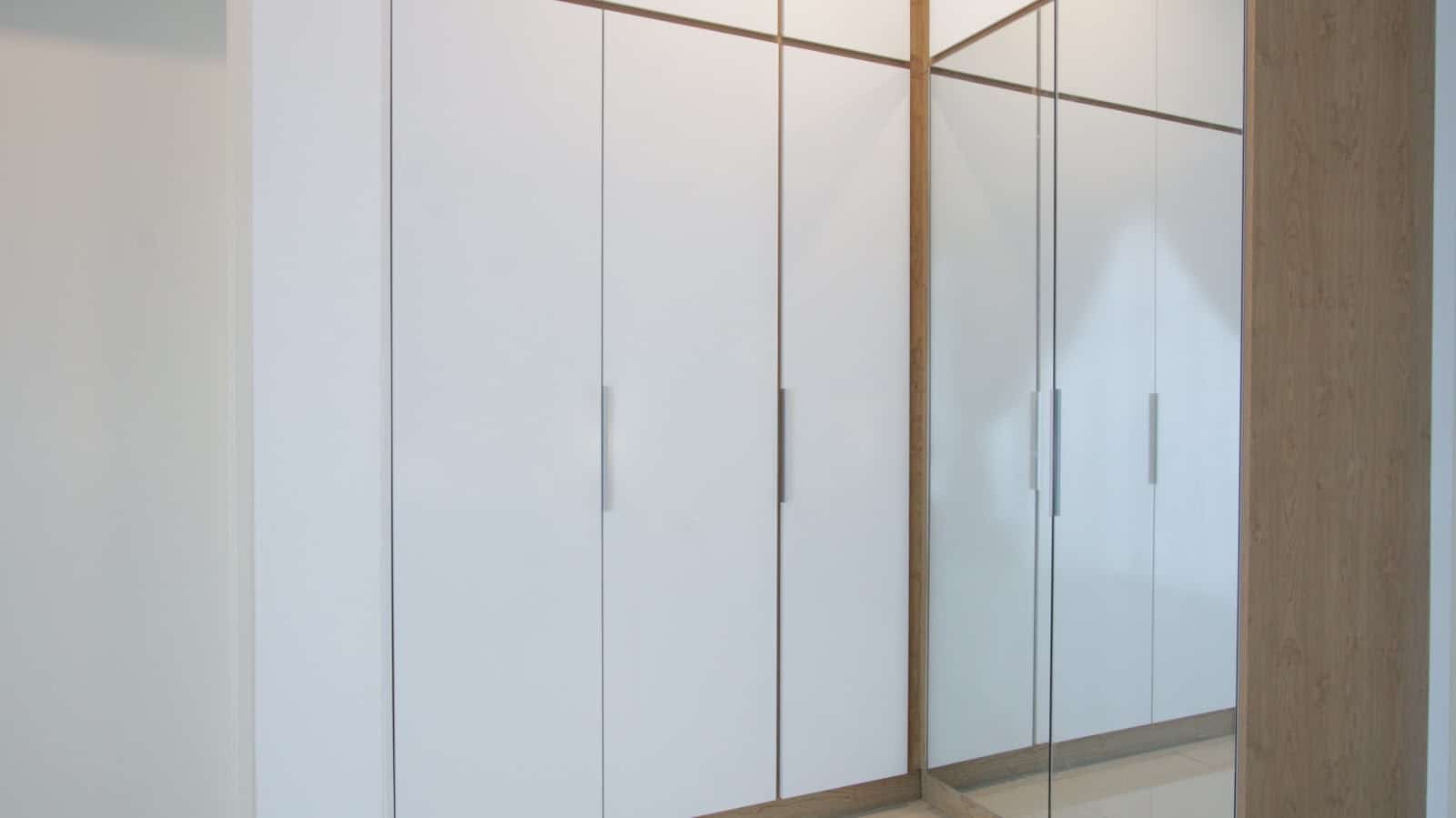 Meanwhile, the master bedroom also comes with a custom built-in L-shaped wardrobe with mirror doors.
Scope of work:
Plaster ceiling in the living area, dining area, and kitchen
Painting work for all feature walls, all bedrooms, and ceilings
Electrical work for pendant lights and all plug points
Fans and lighting for living, dining, kitchen and all bedrooms
Built-in cabinetry and fittings including TV console, cabinets, bedhead and wardrobes
Plumbing, water heater, tiling work sink and tap installation
Aircon installation in the living room, family areas, and all bedrooms
Curtains for all rooms and in the living room
Loose furniture including living room sofa set, dining table and chairs, coffee table, and bedside tables
Built-in cabinetry: Kitchen cabinets, wardrobes, TV console, and bed head
Total budget = RM104K
This project was managed by Recommend.my with the help of our partner contractors.
Meanwhile, you can also check out our previous project with Mah Sing:
Have a fully-furnished home, ready for you
Our stylish design packages come with everything already in place. All that's left, is for you to move in.
Contact Andrew at [email protected] or WhatsApp 012-2653038 to find out more.
Need an interior designer instead?
Send in your request on Recommend.my and our panel of expert interior designers will respond with free price estimates.