For homeowners who have got a semi-d or corner lot, you probably have some space at the side of your house to create an outdoor patio design that is great for relaxing.
But, even if you don't have patio space, you can also have a nice porch design in front of your driveway.
A comfortable and welcoming porch or patio is the first area that you or your guests will see as they arrive. And it adds an extra space for you to unwind in, and can be enjoyed by the whole family when designed right.
Whether you are looking to renovate your front porch or side patio into a space for lounging, playing, cooking or entertaining, here are a few timeless and creative designs that our designers have created in Malaysian homes.
An outdoor extension for your home
Having a side patio can really open up your living and dining area. In the cooler evening, you can fully open the sliding doors, and create an extra large entertaining space. You can also do some outdoor BBQing at the garden area, and use the patio as the serving station.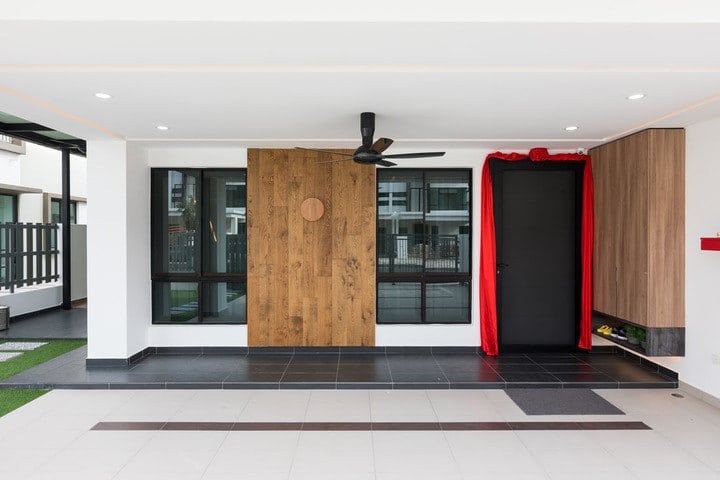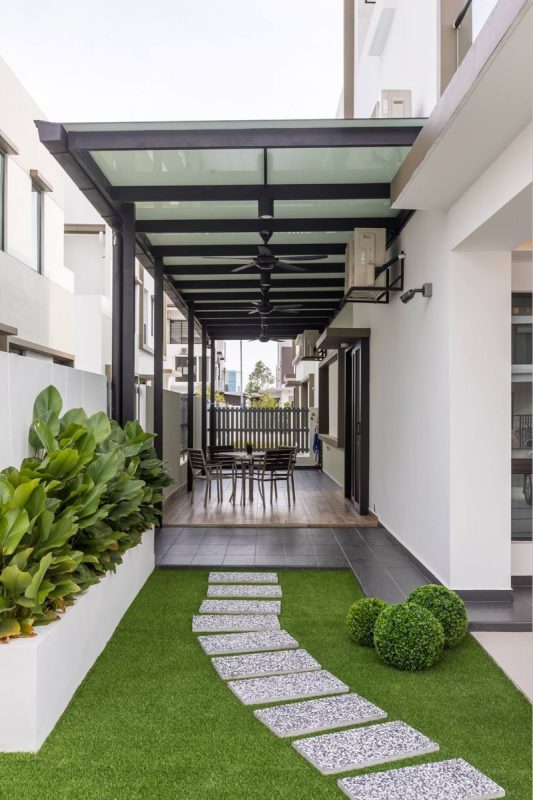 For the semi-d above, the designers created a monochrome facade featuring a natural wood panel, along with a convenient shoe cabinet near the front door. The neutral tones extend round the side of the house via a stone pathway to the verandah that uses wood laminate flooring to maintain a natural feel. The patio roof is built using a steel frame and frosted tempered glass. For maximum comfort, both front porch and side verandah have ceiling fans to provide a breeze.
Switch between covered and open space anytime
Don't want to have a permanently covered patio? You can have the best of both worlds by simply installing a soft roof instead of a hard roof. So, anytime you want to relax under the stars at night, you can do so from the comfort of your outdoor deck.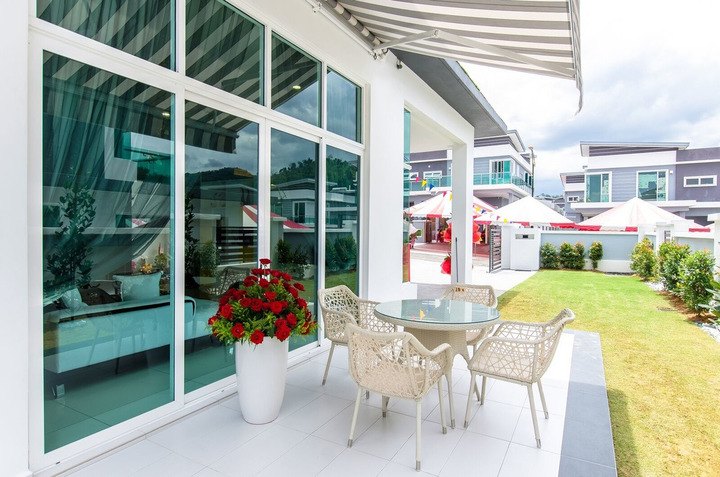 In the example above, a small side deck has been tiled up to create a small gathering space. You can keep it to the basics and still have a cohesive looking outdoor space to enjoy at any time of the day. This porch has a seating area for four, a beige white round glass table, accompanied by four weatherproof chairs. And if it rains or becomes too hot, the extendable awning provides a good amount of shade.
Size doesn't matter
Any small corner of your porch can be relaxing if you add comfortable seating with a touch of nature. Creating a zen space to catch a moment of peace (with a cup of tea) is important for our well-being, and these spaces help do that, even if they are small and narrow.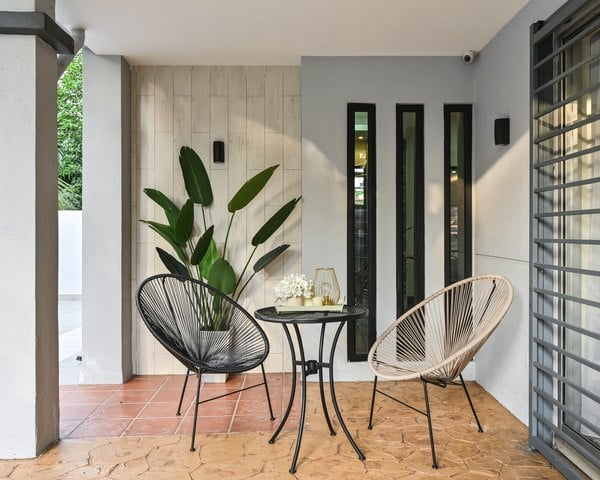 In the home above, just by the corner of the main entrance, a small relaxing seating corner is set up. The seating is kept simple with one small tall table and two "Acapulco" chairs in black and white.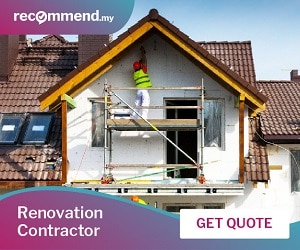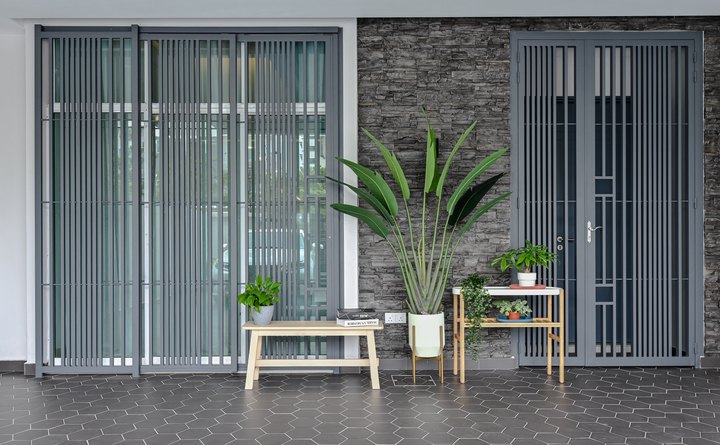 In the house above, even the front porch can give off a tropical villa feel, with grey mosaic hexagon floor tiles that add a unique touch to the space. You'll notice how the use of different shades and textures of grey in this space creates a more unified look. There is a grey brick wall where the main door is positioned, while the surrounding walls are painted a light grey-white. The protective grills on the door and window are also a light shade of grey.
Perfect for outdoor fun
A verandah is also a great way to create an outdoor play area for the kids. As a covered space, you don't have to worry about getting caught in the rain, yet still enjoy a view of greenery and nature.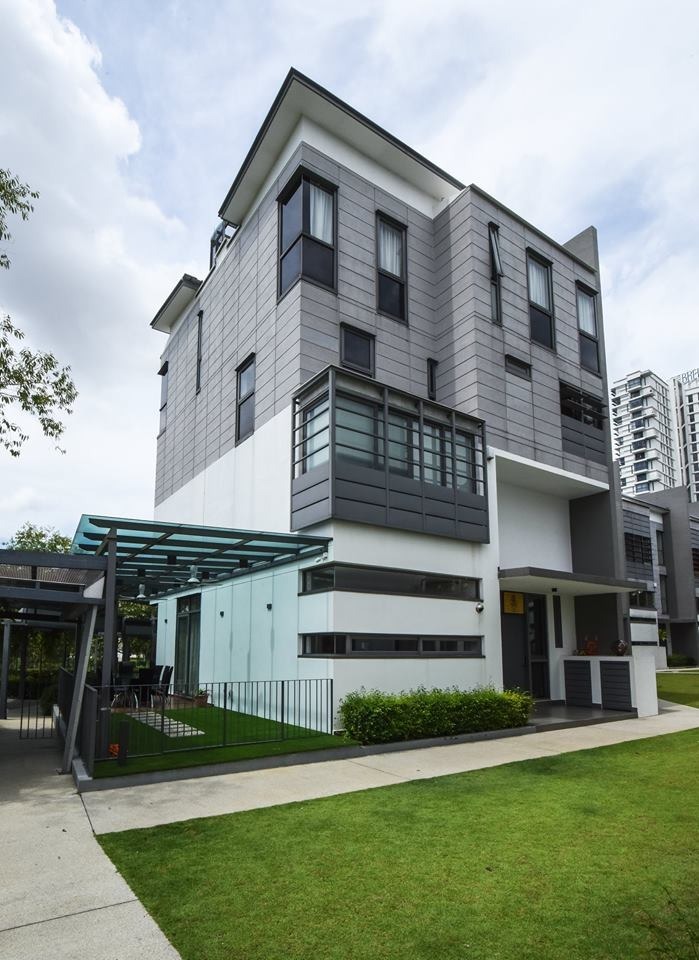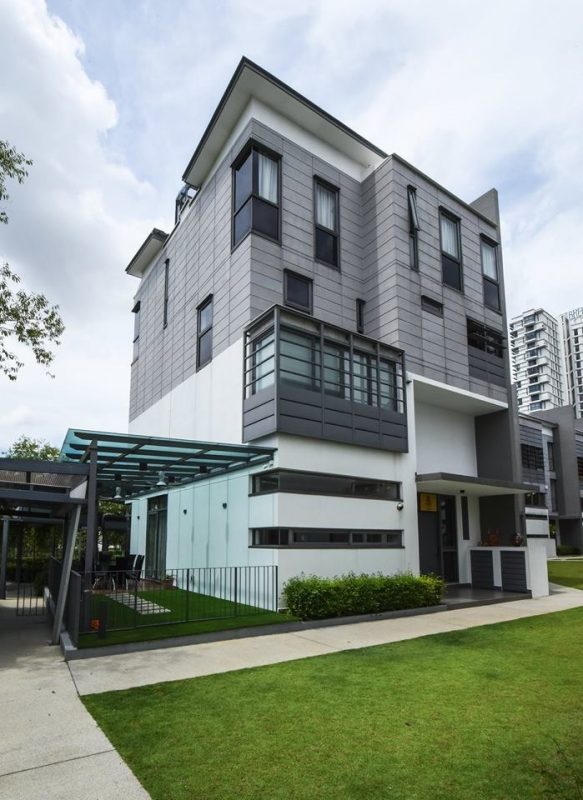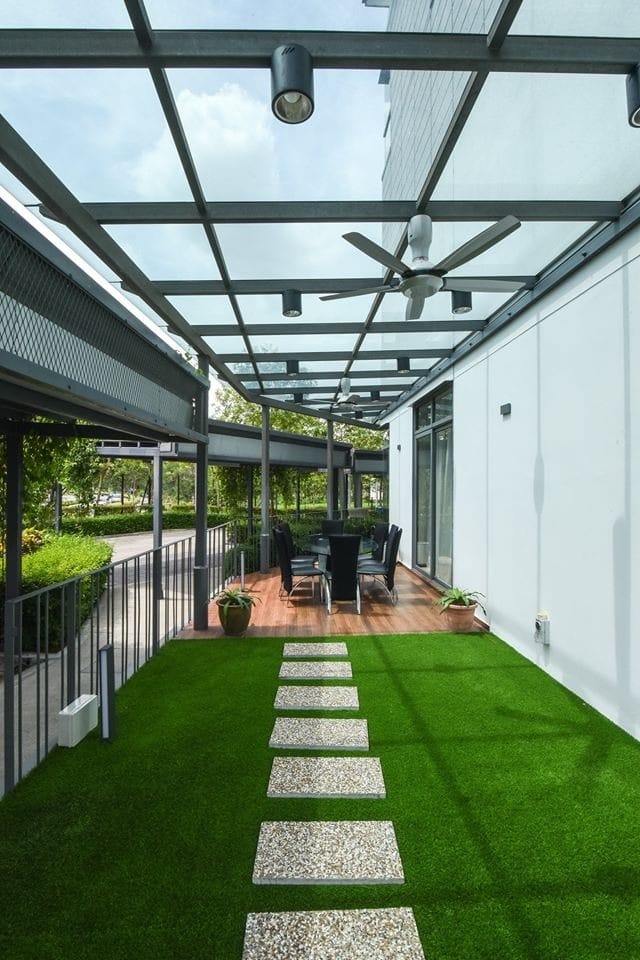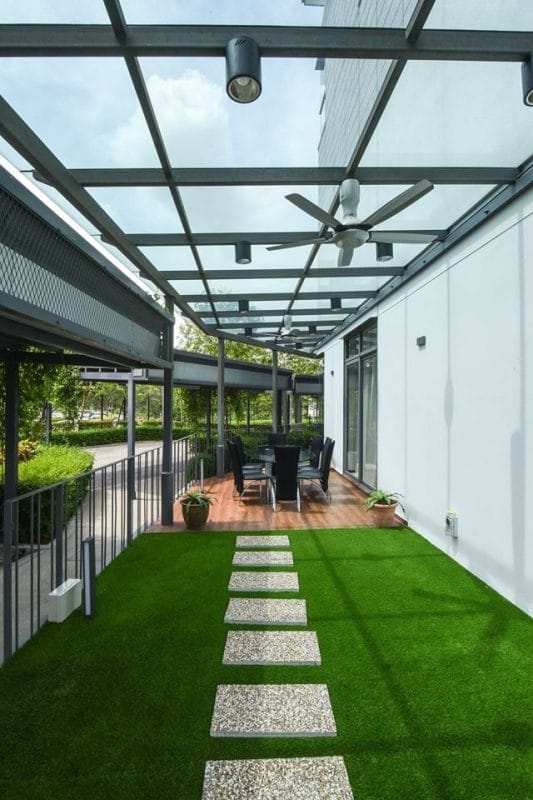 This side porch features a glass ceiling and an outdoor dining space. It is the ultimate hangout area for all ages. The key to designing a minimal modern side porch is to only fill the space with functional necessities.
The dining area is placed on a slightly elevated wooden deck like area. The small side garden is kept clean with a simple square stone walkway. There is plenty of lighting, so the area can be used even at night.
Covered parking for multiple vehicles
Another reason for a porch extension is to ensure that all your vehicles are protected from the sun and rain when parked. If your car is parked outside at noon, internal temperatures can go as high as 45 degrees Celsius, potentially frying your electronics. But a covered porch gets rid of that problem.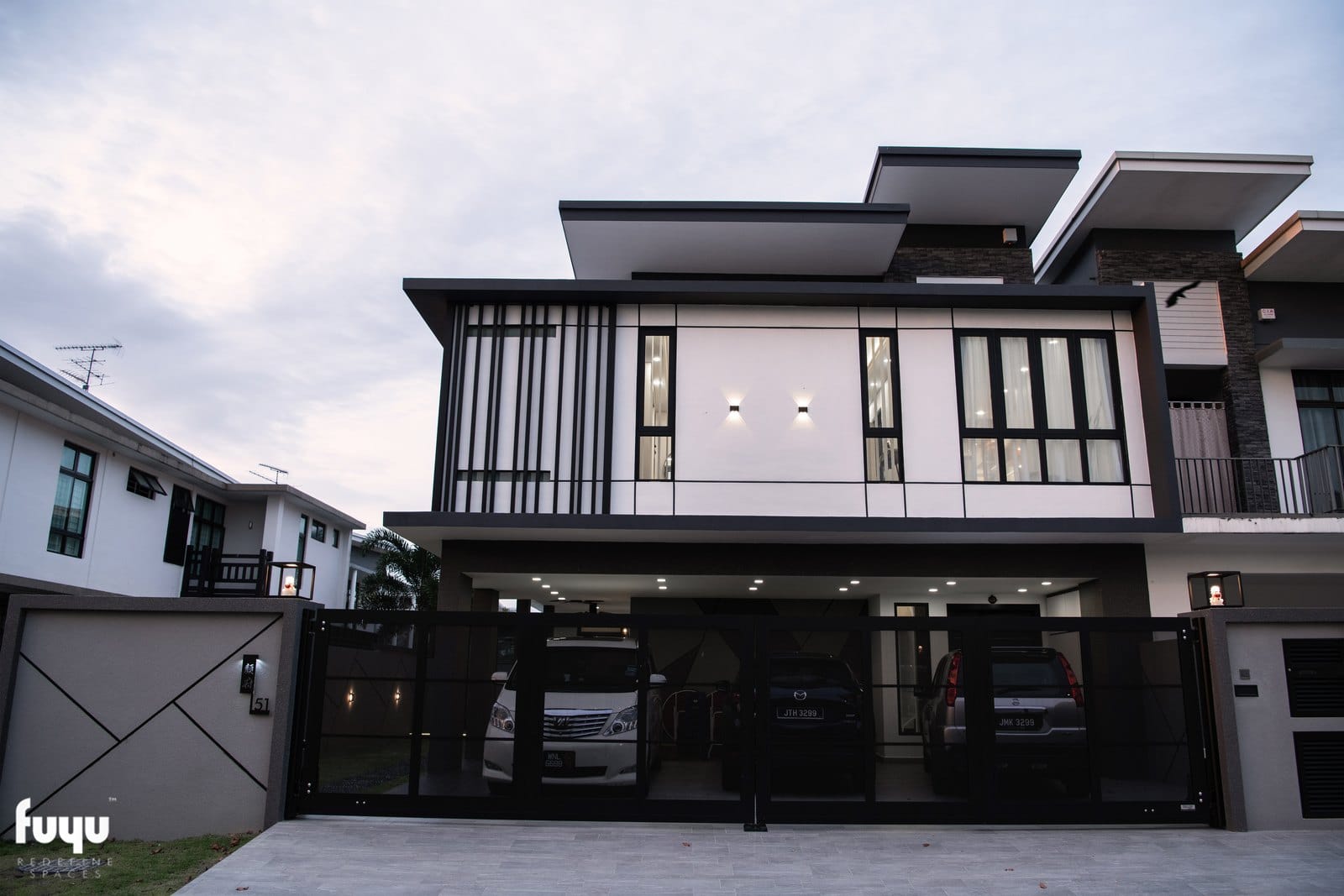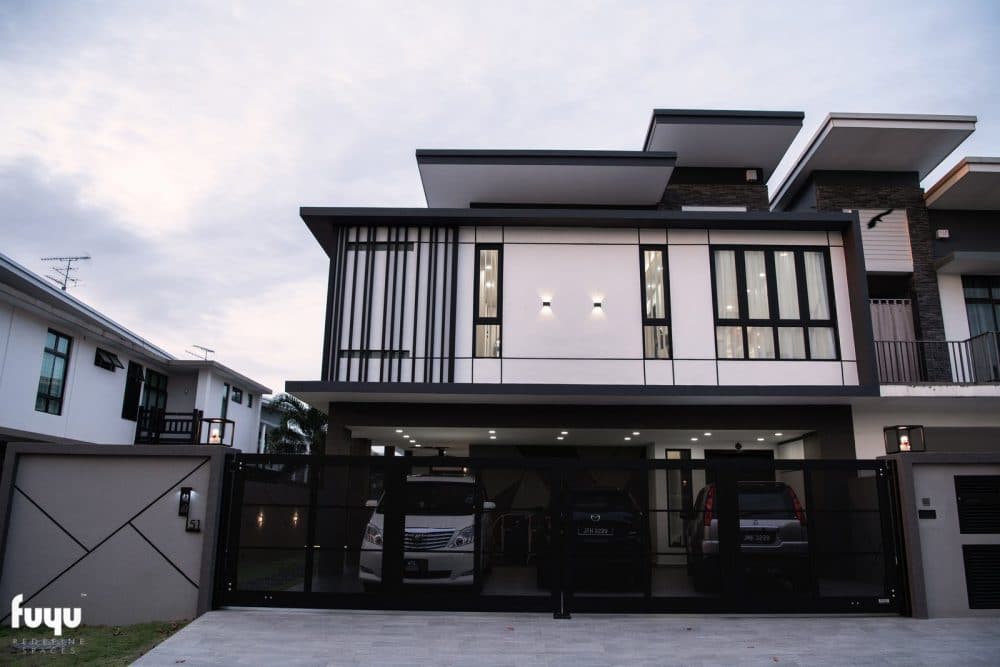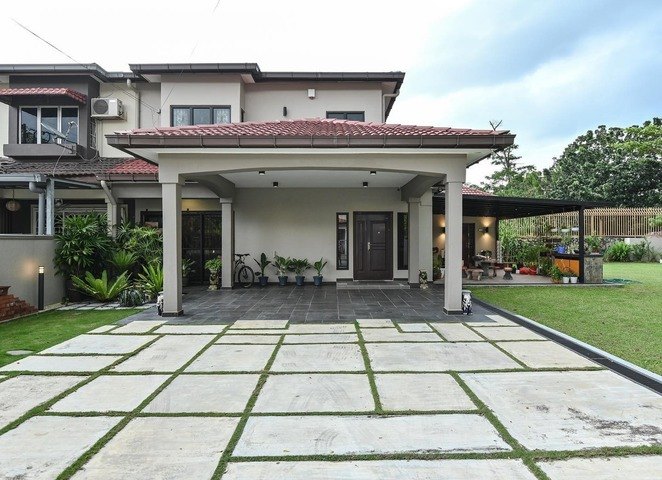 A seamless indoor-outdoor space
Maximise a great outdoor view by integrating the main living and dining areas with a covered pavilion outdoor room. This takes advantage of cross ventilation to keep the entire home cool.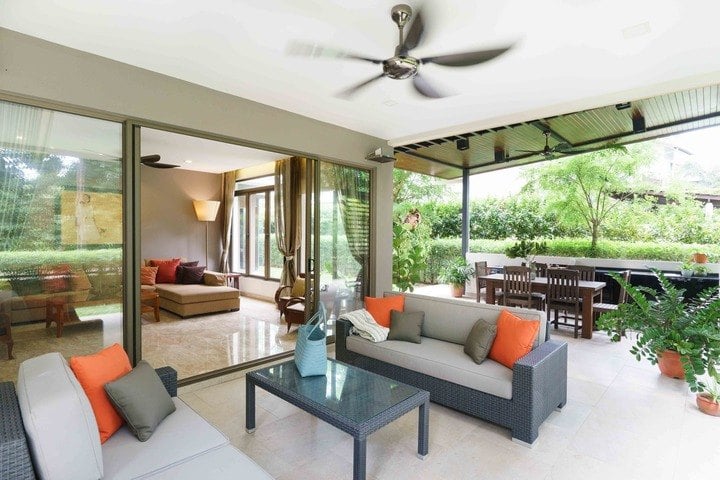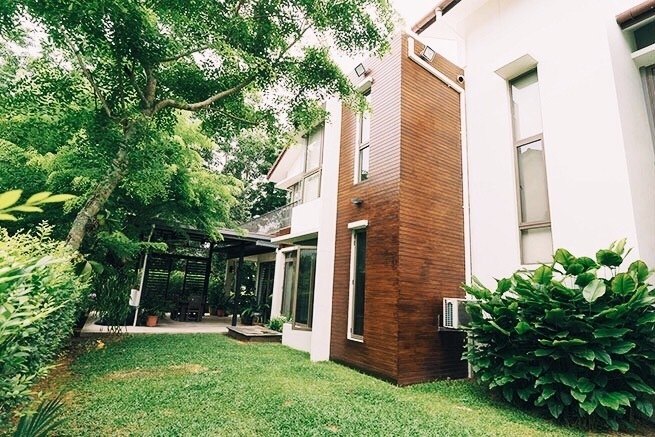 The 4500 sq ft bungalow above was refurbished to suit a family with young children, adding an entire new wing with bedrooms, bathrooms, kitchen, a playroom / children's study along with a huge outdoor bbq patio space.
The design immediately transformed the lower floors from a dark, dim space with a closed kitchen to a contemporary space with spectacular views of the golf course, heaps of sunlight and air circulation and a spacious open kitchen with a 9-foot Caesarstone island.
Timber louvres and outdoor sliding trellis doors were designed to increase privacy and block out the western sun. The porch is fully tiled with large white stone tiles. There are two separate seating areas, one is the sofa and coffee table space and the other is for outdoor dining.
The dining area is extended out with a wooden ceiling with metal frames that stretched out into the side garden. This contemporary porch is ideal for those that enjoy long days outside. Family and friends can gather around to have a meal in the dining space, or even read a book or get some work done on the outdoor sofa.
For the gardener
If you desire to have a lush garden, the verandah is a great place to set it up. A covered roof means that your plants avoid the harshest sun. It also gives you a controlled space to grow your own vegetables. When fully grown, the plants give the added advantage of creating a privacy wall.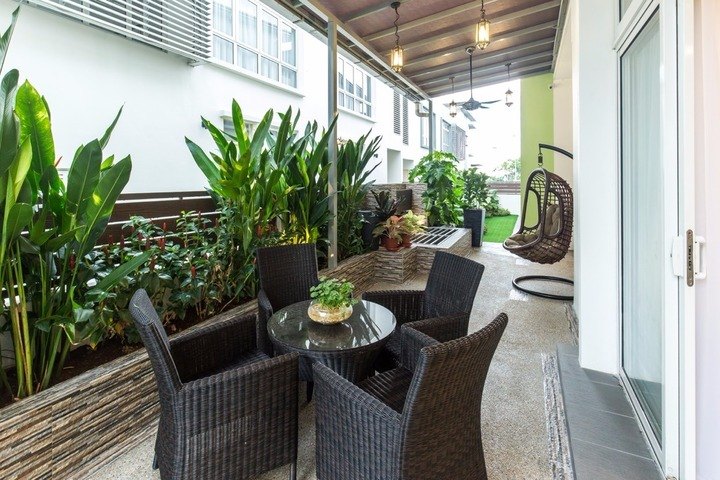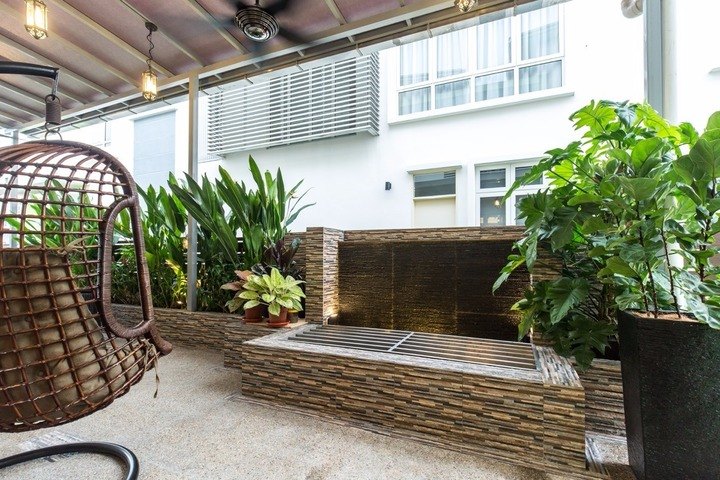 Add a water feature
For a really relaxing space, why not add a water feature? The sounds, movement, and sight of flowing water helps calm the mind. It may even be a habitat for tropical fish.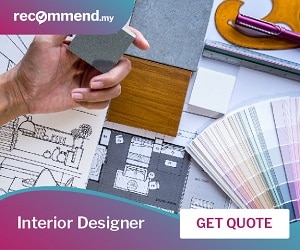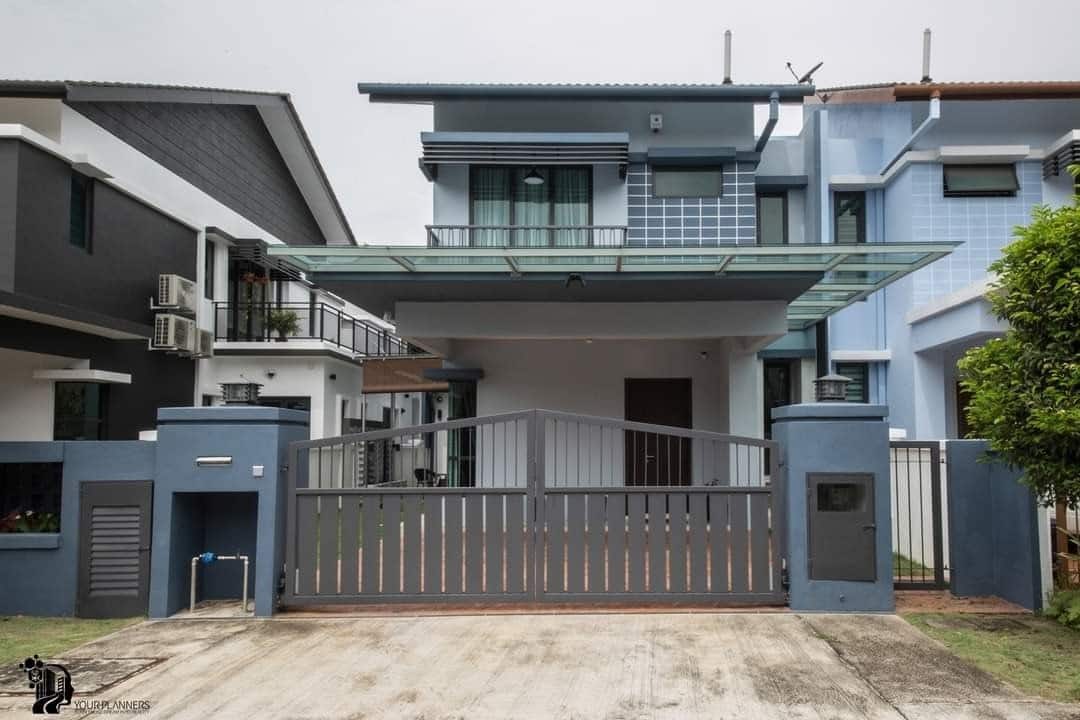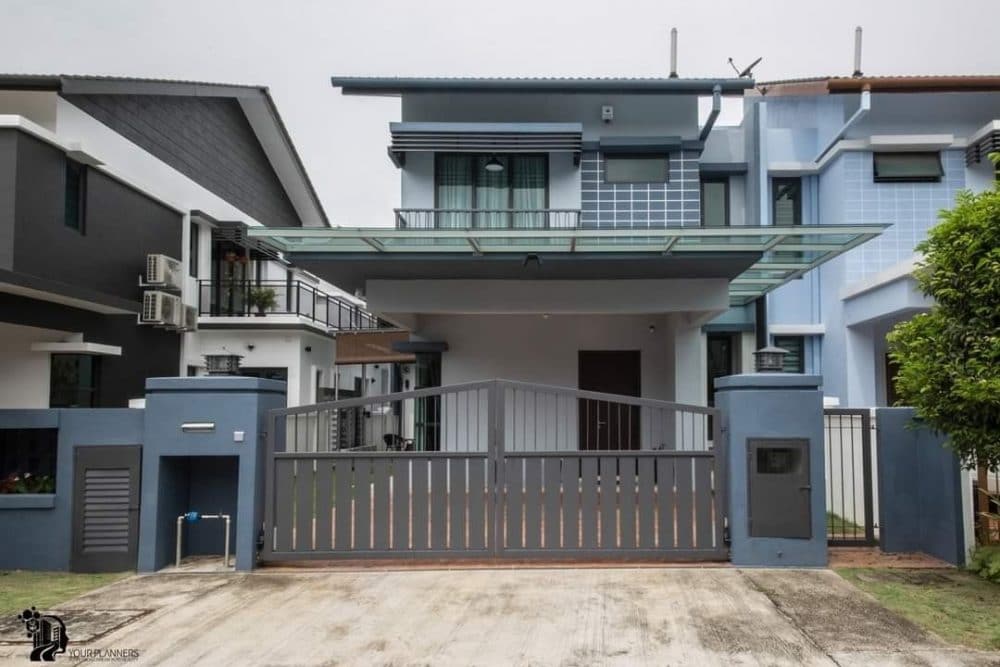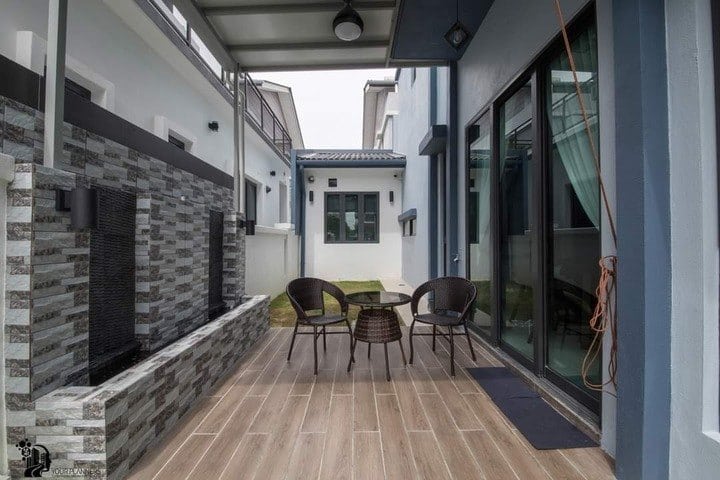 In the home above, the owners chose a concrete porch with additional overhang made of steel and glass for a modern loon. Around the side, they added a water wall facing the sliding door to create a tranquil space.
An open skylight protects from rain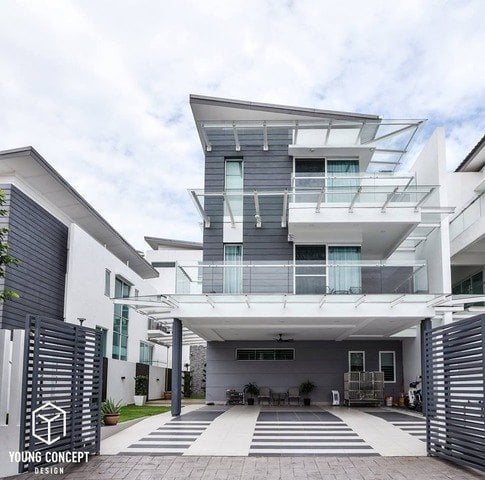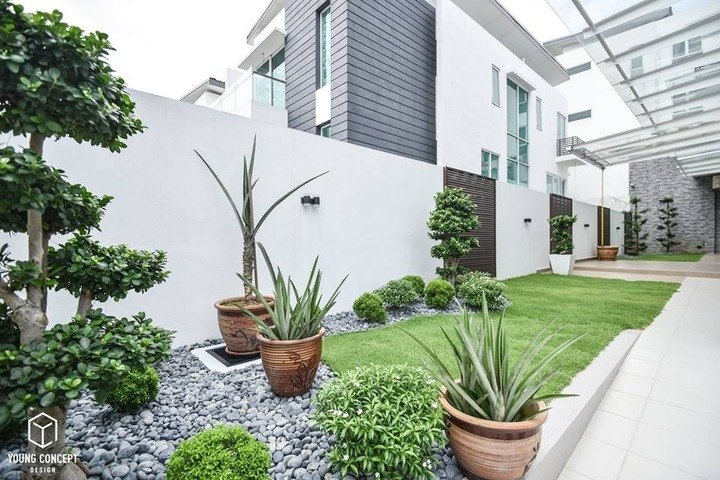 Clean and modern are the best terms to describe the verandah design above. This home features a glass wrap-around ceiling that goes all the way to the very end of the side yard. This allows everyone to enjoy the natural light. And the kids can continue to play under the shelter outside even if it's raining.
Let nature take over
Of course, the best reason to renovate your porch and verandah is to create your personal oasis of nature. You may be surrounded by a concrete jungle, but within your front gates, you can surround yourself with nature and greenery.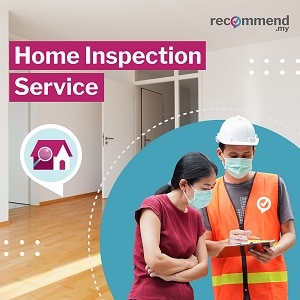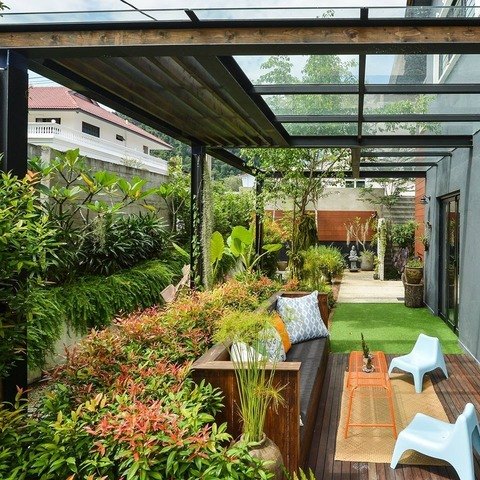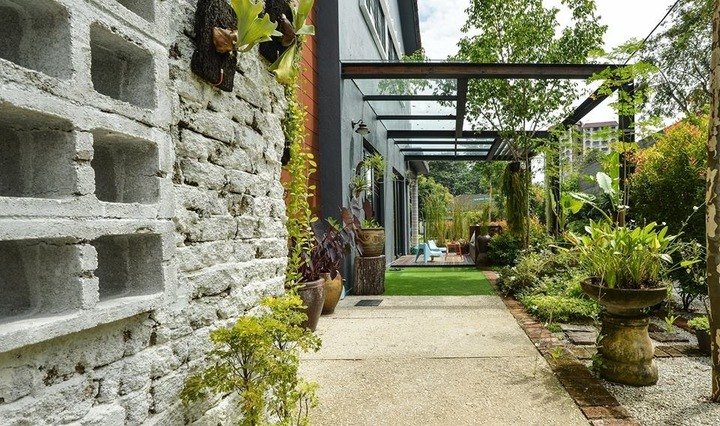 The verandah design above features a clear skylight supported by steel beams for maximum sun exposure. Creepers, trees and flowers have been planted in abundance here, and a simple wooden bench is placed right in the middle of it for the owners to lounge in.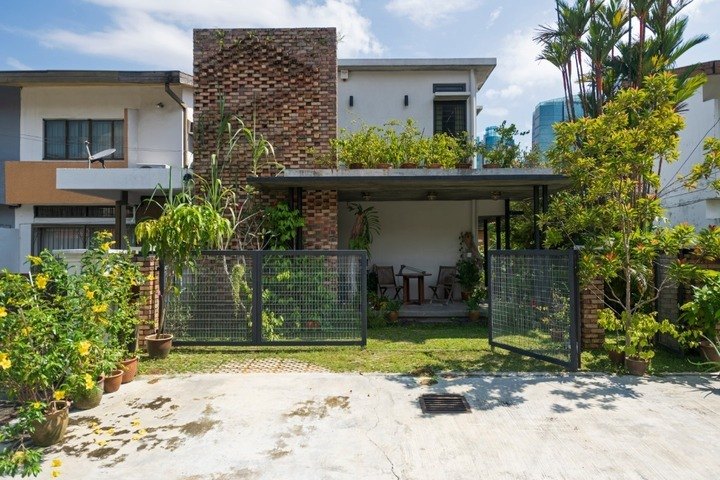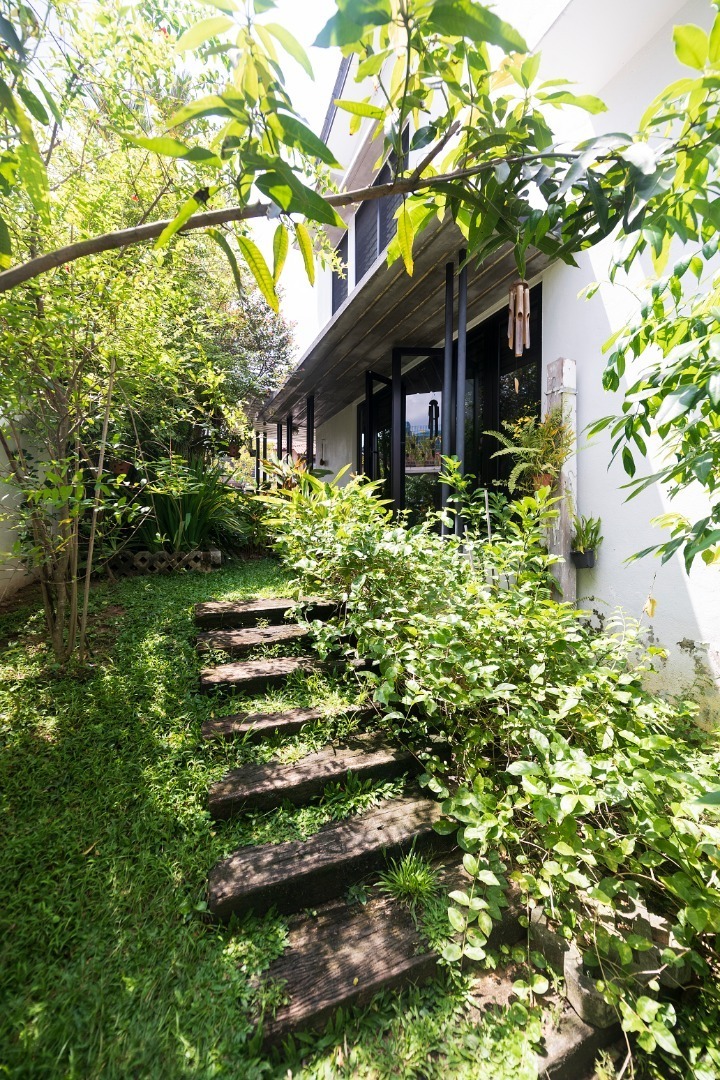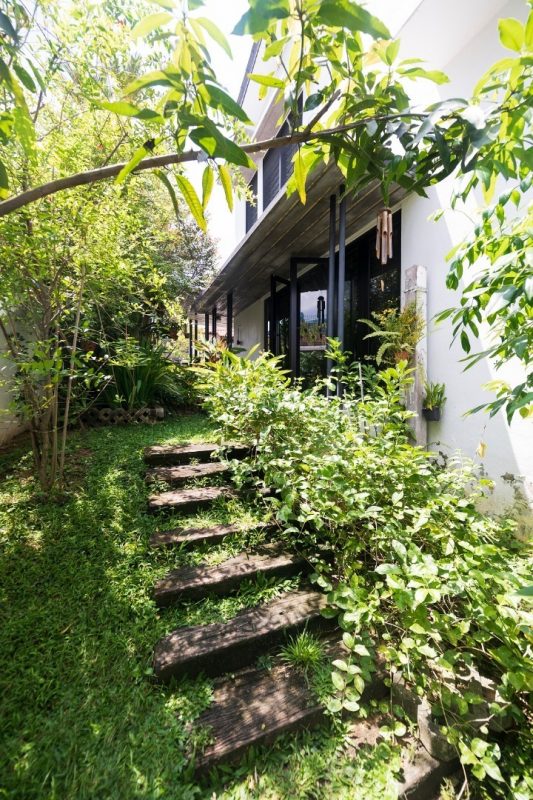 This home above in Setiabistari, Bukit Damansara has a unique brick facade at the front; designed for green creepers and vines to cover it. The sides of the house feature lush shaded walkways. The front porch is car-free, so grass has covered the entire driveway area. Don't forget to add a large assortment of plants, both potted and planted right into the ground.
Looking for the right porch design?
Our architects and interior designers can help you create the ideal layout for your home, both internally and externally.
We have hundreds of experienced designers ready to quote for your project. Check out albums of their works, and request for a design quote. Just send us your floor plan and requirements!