Indian weddings are full of colour and vibrance, and there's nothing more beautiful than a happy bride on her wedding day. Indian brides are often adorned in traditional attire (commonly the saree, but sometimes a lengha is worn as well), flowers in her hair, lots of gold and diamond jewellery, and mehendi (henna) on their arms and legs. It typically takes at least 3 hours for a bride to get ready on her wedding day! Here are some beautiful photos of brides (both Indian and non-Indian) that are wonderfully captured.
1. The classic and traditional Indian Bride look.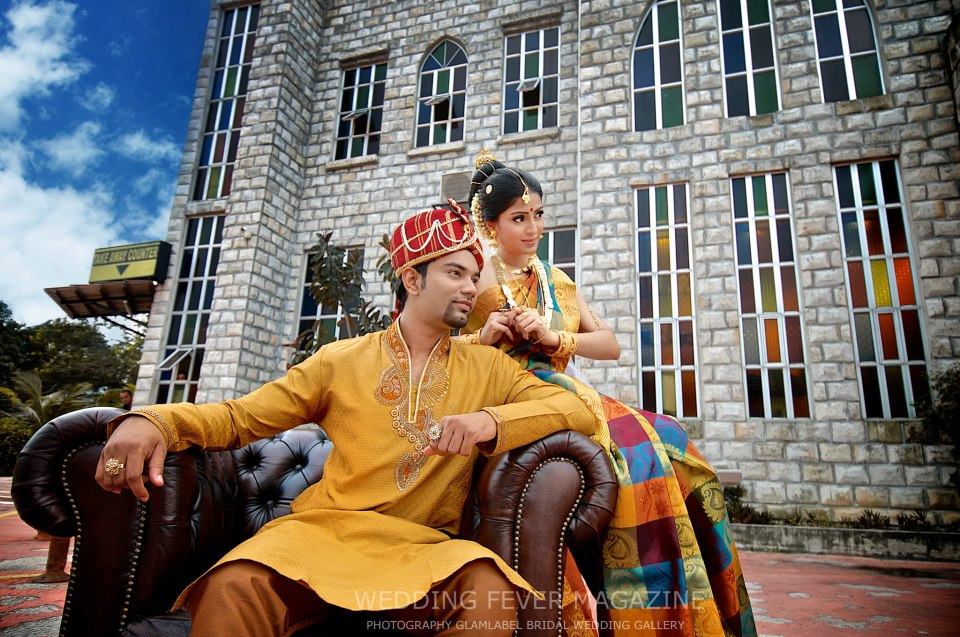 2. Many brides today also prefer a simple and natural look, known as the 'Modern Bride'.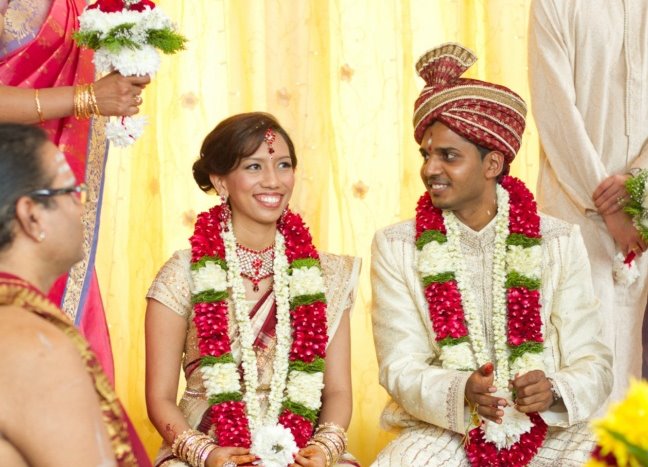 3. Maang tikka is the hair accessory that's very common for Indian brides. It adds a touch of royalty and elegance to the overall bridal look. Some are more elaborate, while some can be simple.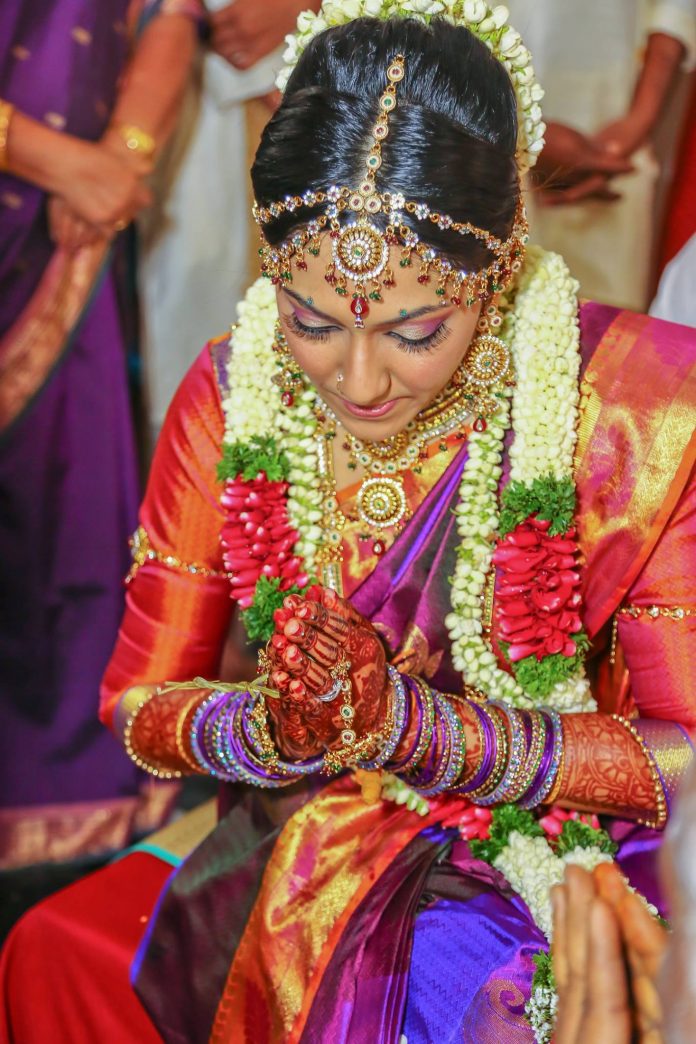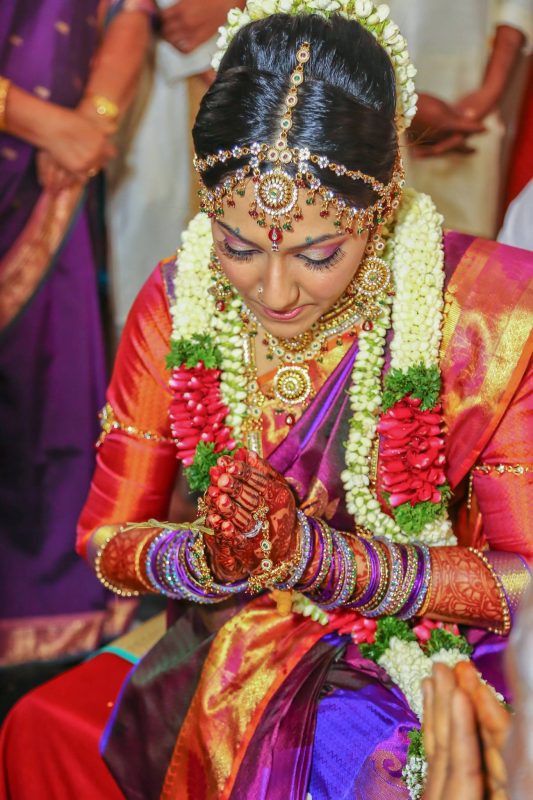 4.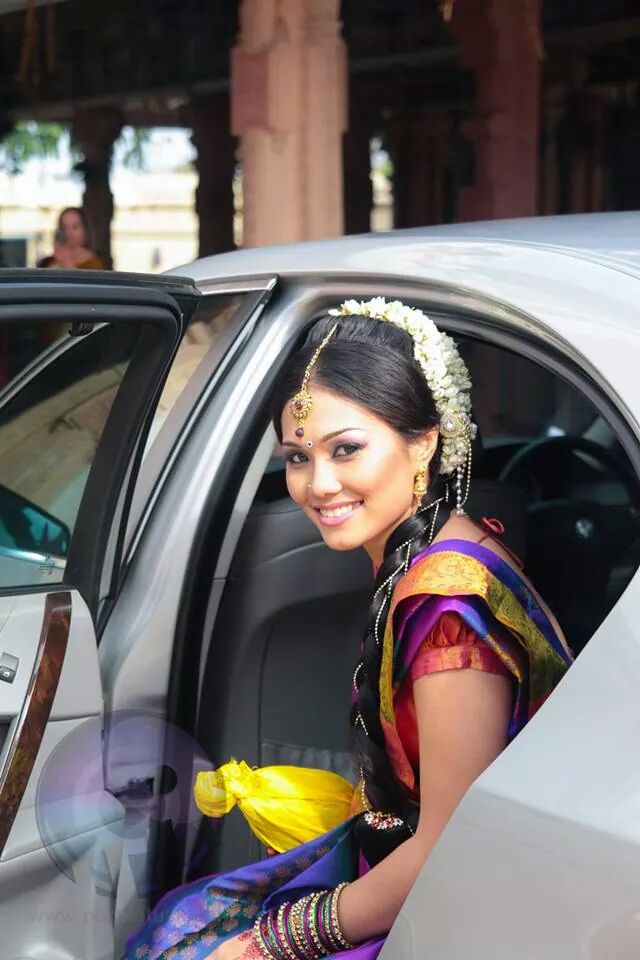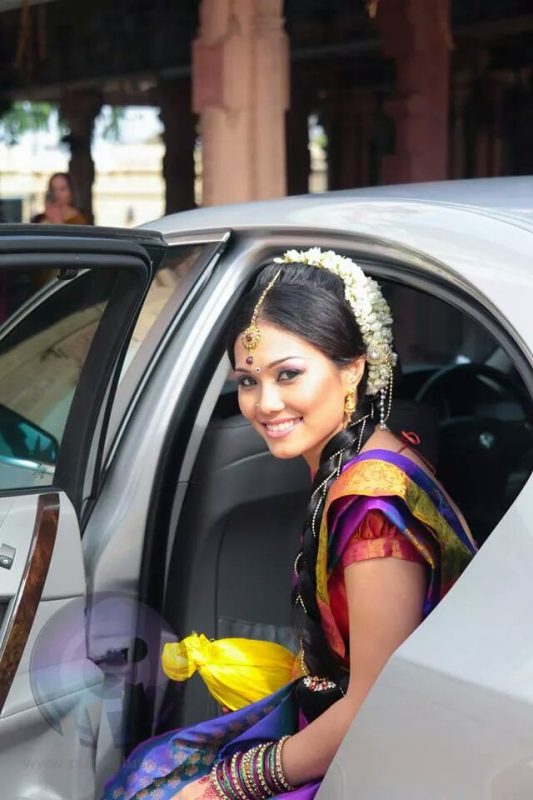 5.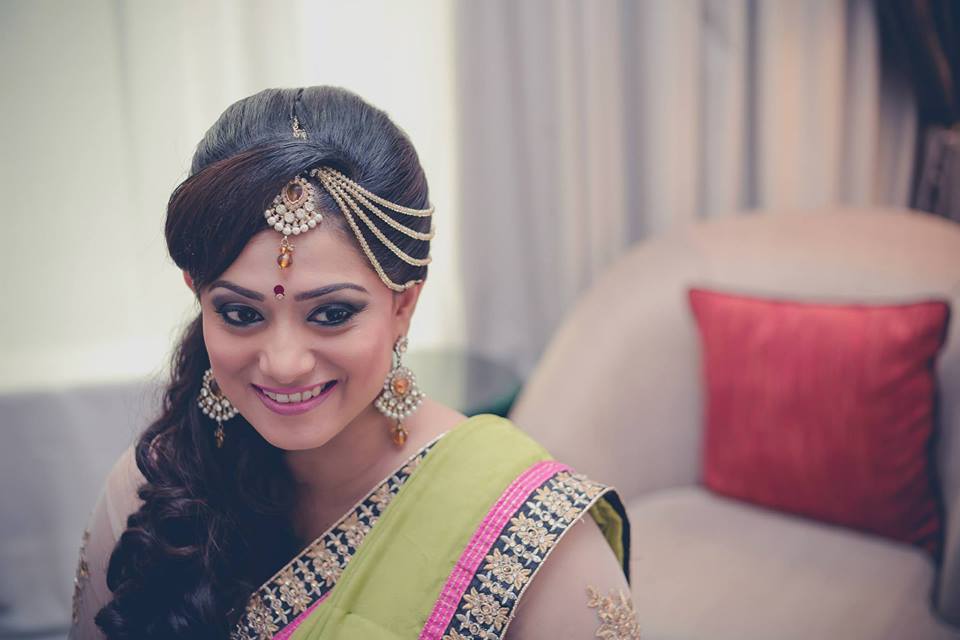 6.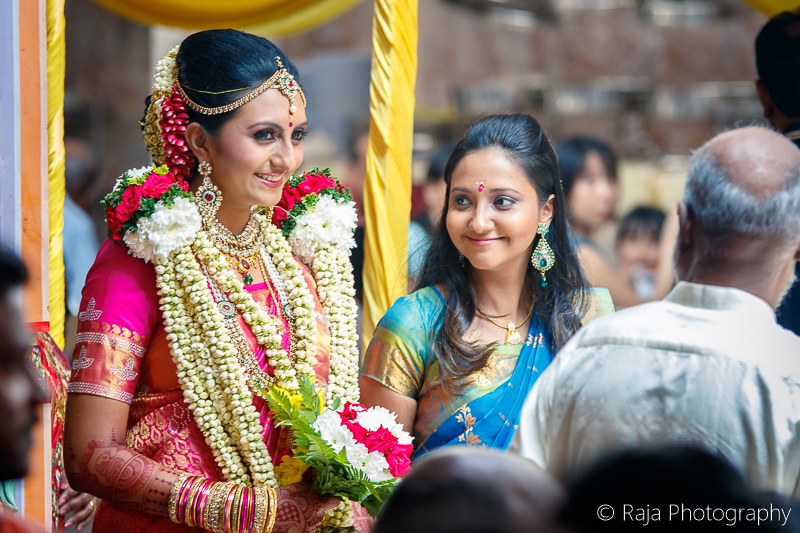 7. Red is a common colour seen at Indian weddings, believed to be a symbol of power, spirituality, protection, and commitment. Married Indian women are traditionally supposed to wear red pottu (or bindi) on their forehead.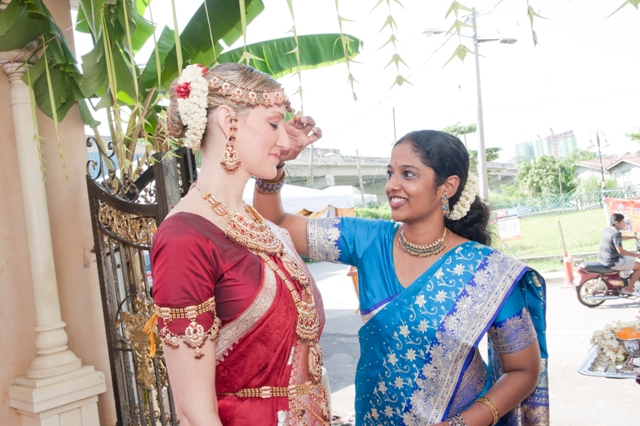 8.
9.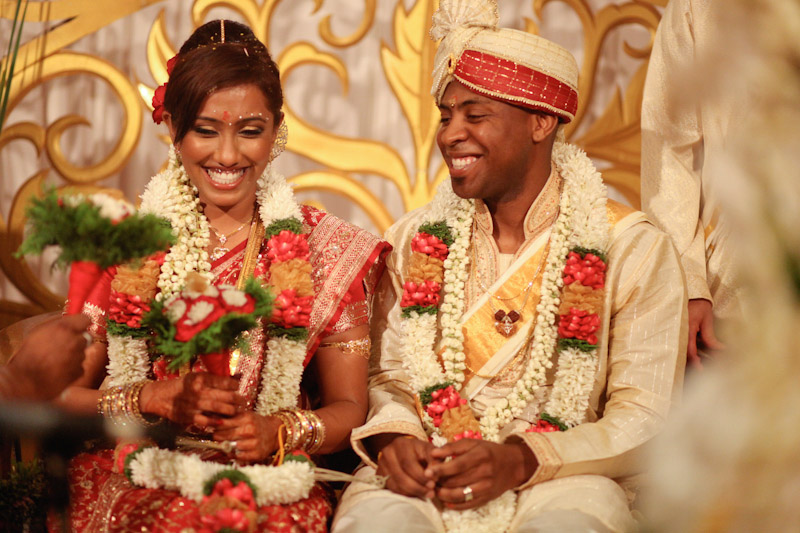 10. A gold waist belt is also worn by many brides, keeping the saree looking neat and completing the outfit. A bride taking part in a South Indian wedding will almost always wear a saree, usually made from silk.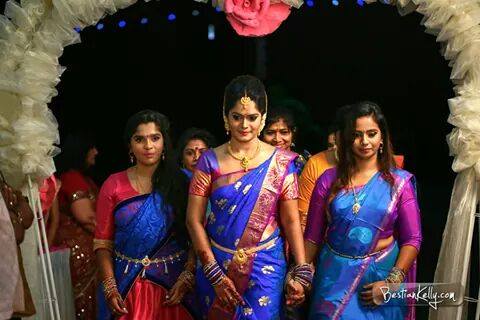 11. A cream-coloured saree, also known as the Kerala saree, is usually worn in a Malayalee ceremony.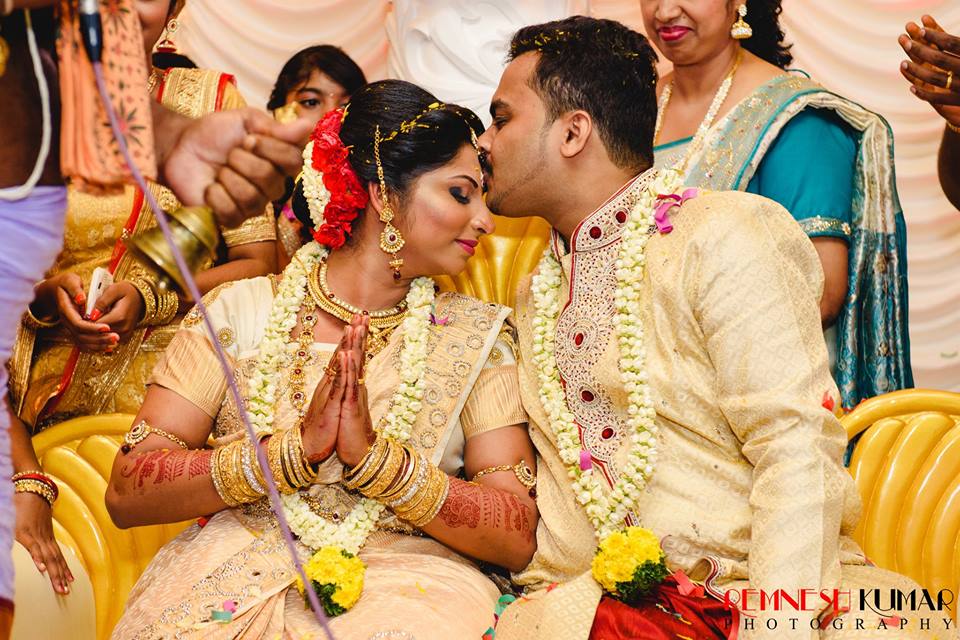 13.
14. Indian brides taking part in a ceremony following North Indian customs typically wear lengha (outfit consisting of a top, skirt and shawl) on their wedding day.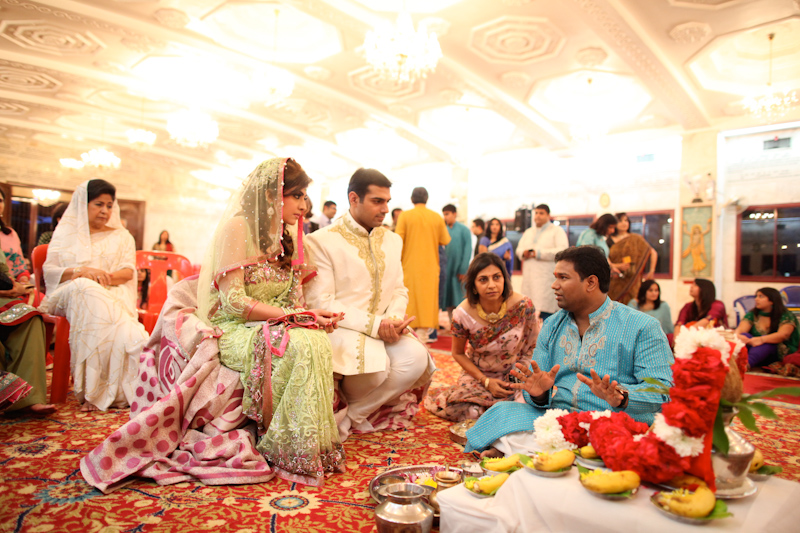 15.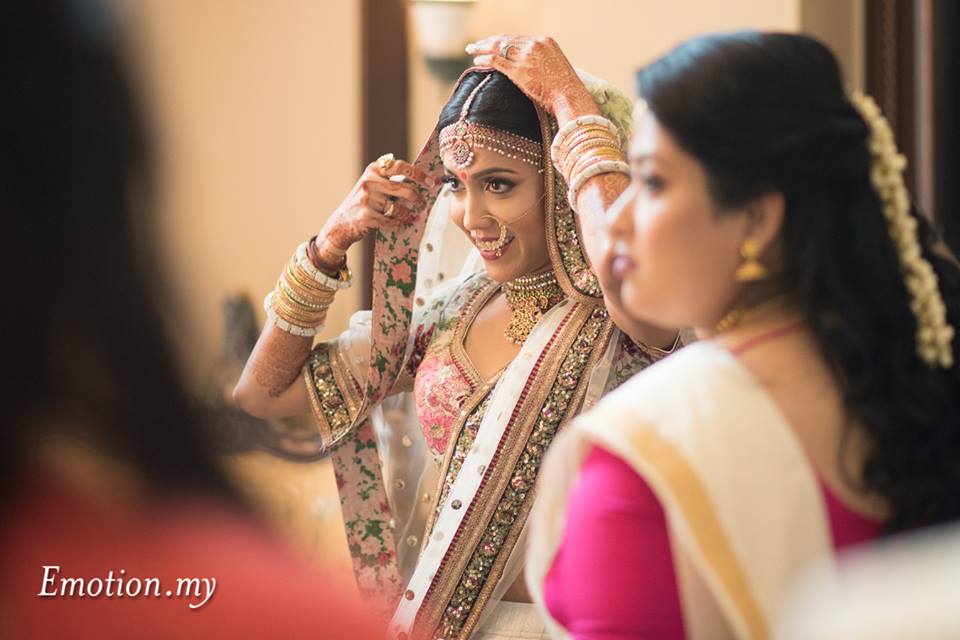 16.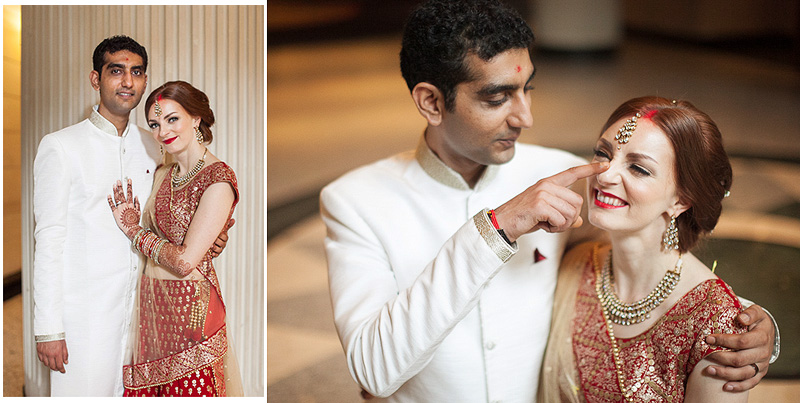 16. Indian brides normally do their hair in one of two ways – the traditional jadai (braid) or an updo/bun with flowers.
Wearing bangles (also known as choora) is also an important tradition for Indian brides, a symbol of a married woman, meant to signify good fortune and prosperity. The colours and materials of the bangles differs from community to community.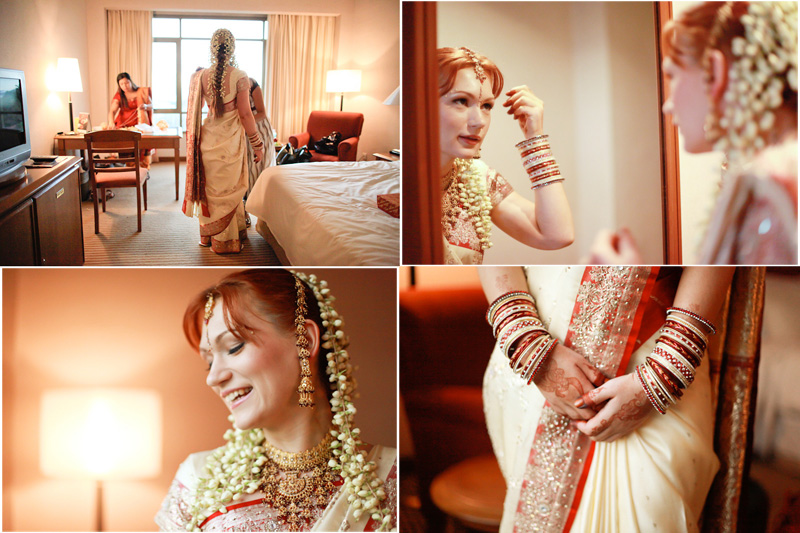 17.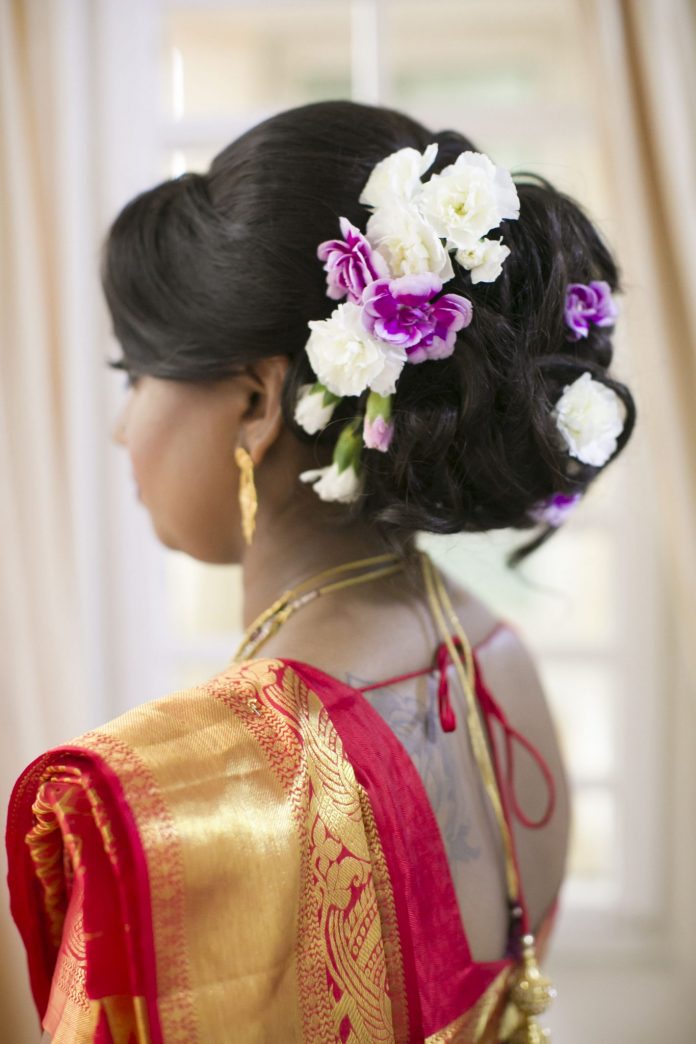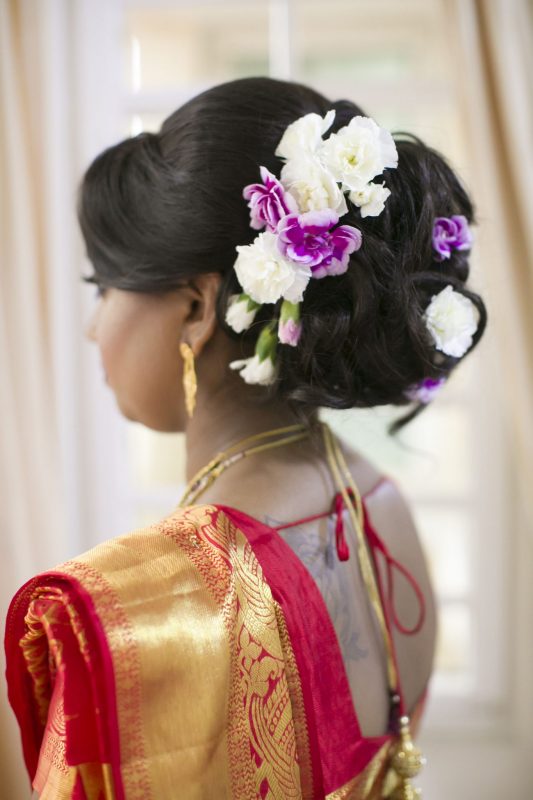 18. Mehendi, made from the henna plant, is worn by almost all Indian brides, typically applied during a separate ceremony a few days before the wedding.
The historical significance behind this ritual actually has its basis in health. As a medicinal herb, it is believed that henna "cools" the body down and relieves the bride of stress, keeping her calm and less prone to illness on her wedding day.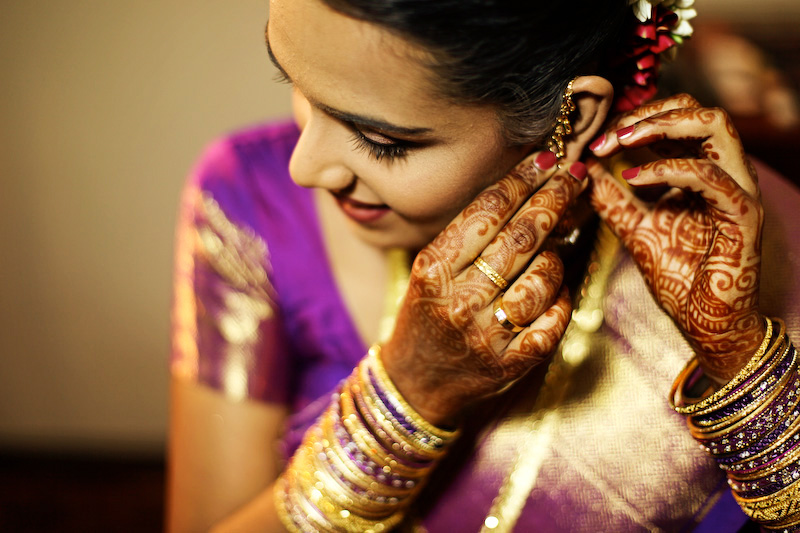 19.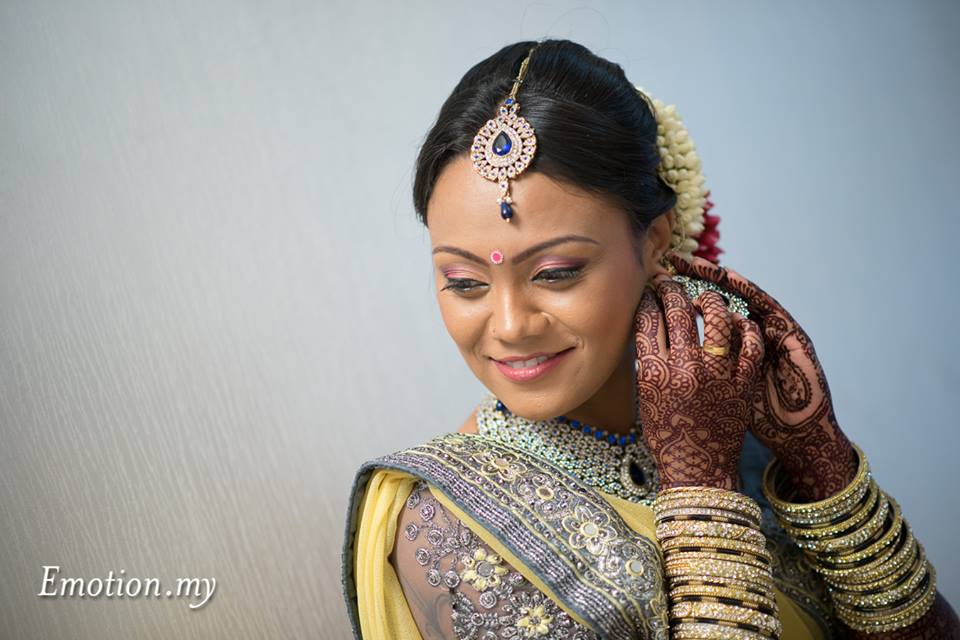 20. It is called 'mangala sutra' to North Indians and 'thali' to South Indians, but this ritual of the groom tying a gold necklace around the bride's neck (assisted by the bridesmaids) is a staple and important moment in all Indian ceremonies.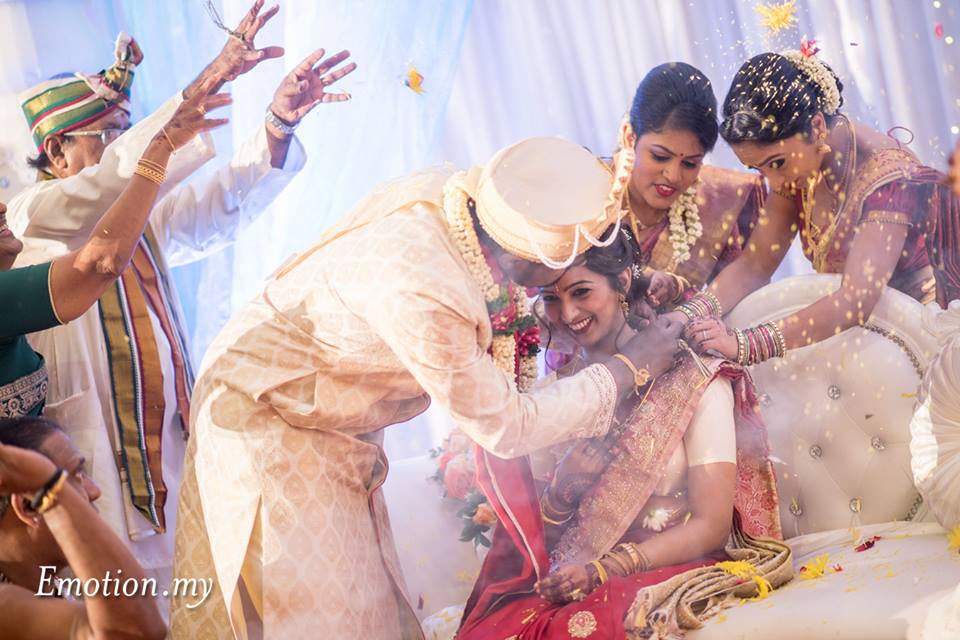 Need vendors for your big day? Submit a request on Recommmend.my and we'll get back to you with quotes from our reviewed and talented professionals in Malaysia. We have wedding photographers, make-up artists, wedding planners, and more!